Good morning. Welcome to Monday. I hope you had a really good weekend. We packed in the family time and helped support some local businesses. I feel so strongly about keeping our community alive and well and am happy to share some of our favorite spots with you in today's Monday Morning Wrap-Up.
MONDAY RECAP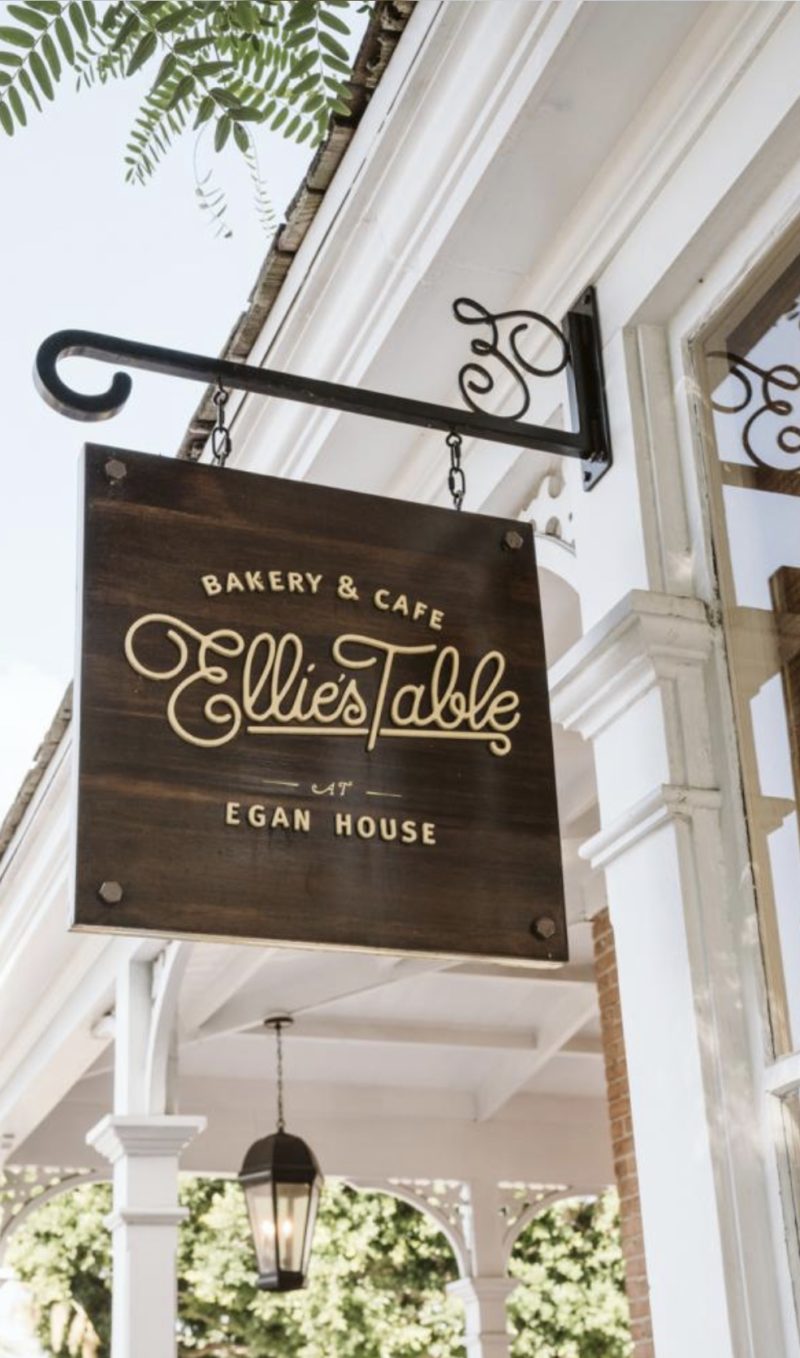 I just found out that Ellie's Table in San Juan Capistrano is once again open. This spot is such a treasure and I am thrilled to see them opening their doors. They are open Tuesday through Sunday from 7:30 am – 4:00 pm. They have the most incredible homemade pastries, breakfast items and salads. This is a wonderful spot to meet a girlfriend for breakfast or lunch. When I hosted my Love and Open Arms meetup, I had the breakfast catered from Ellie's Table. If you have a special event coming up at your own home, that is a terrific option, too.
FRIDAY NIGHT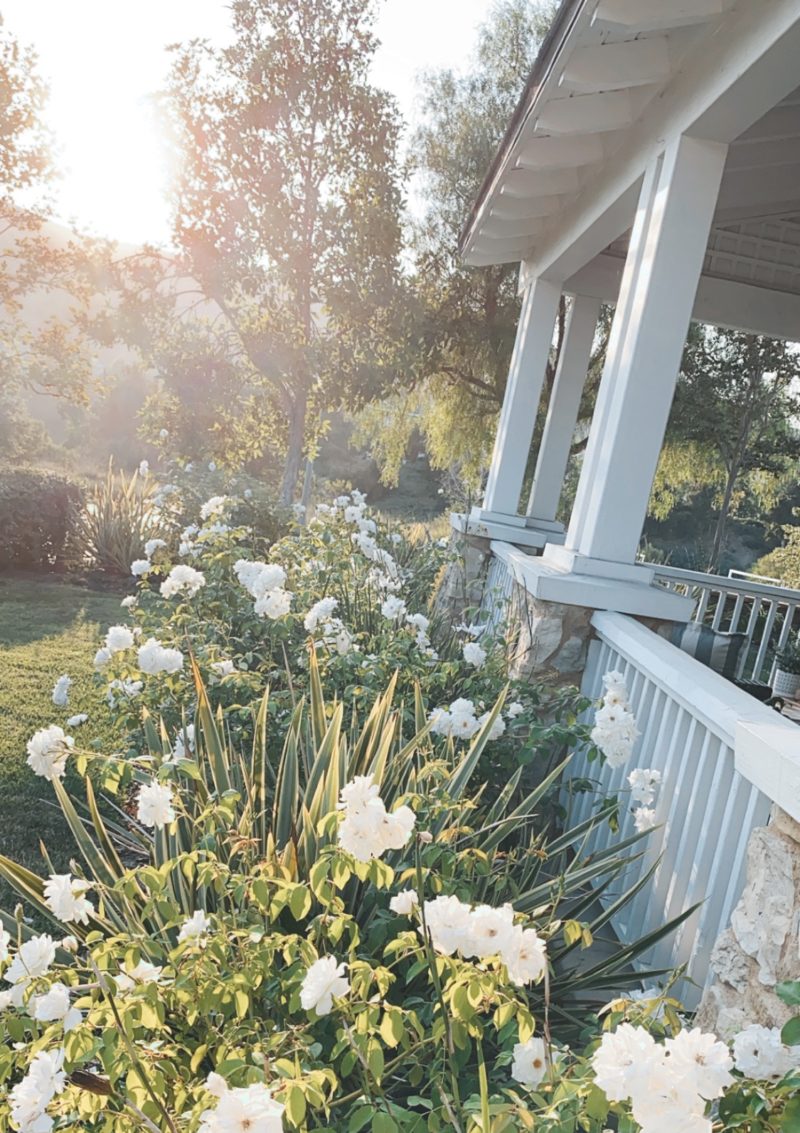 During golden hour, this is my very favorite spot. Our Iceberg roses are in full bloom and they bring us such joy. Friday nights are for exhaling and spending time with the family.
PIZZA NIGHT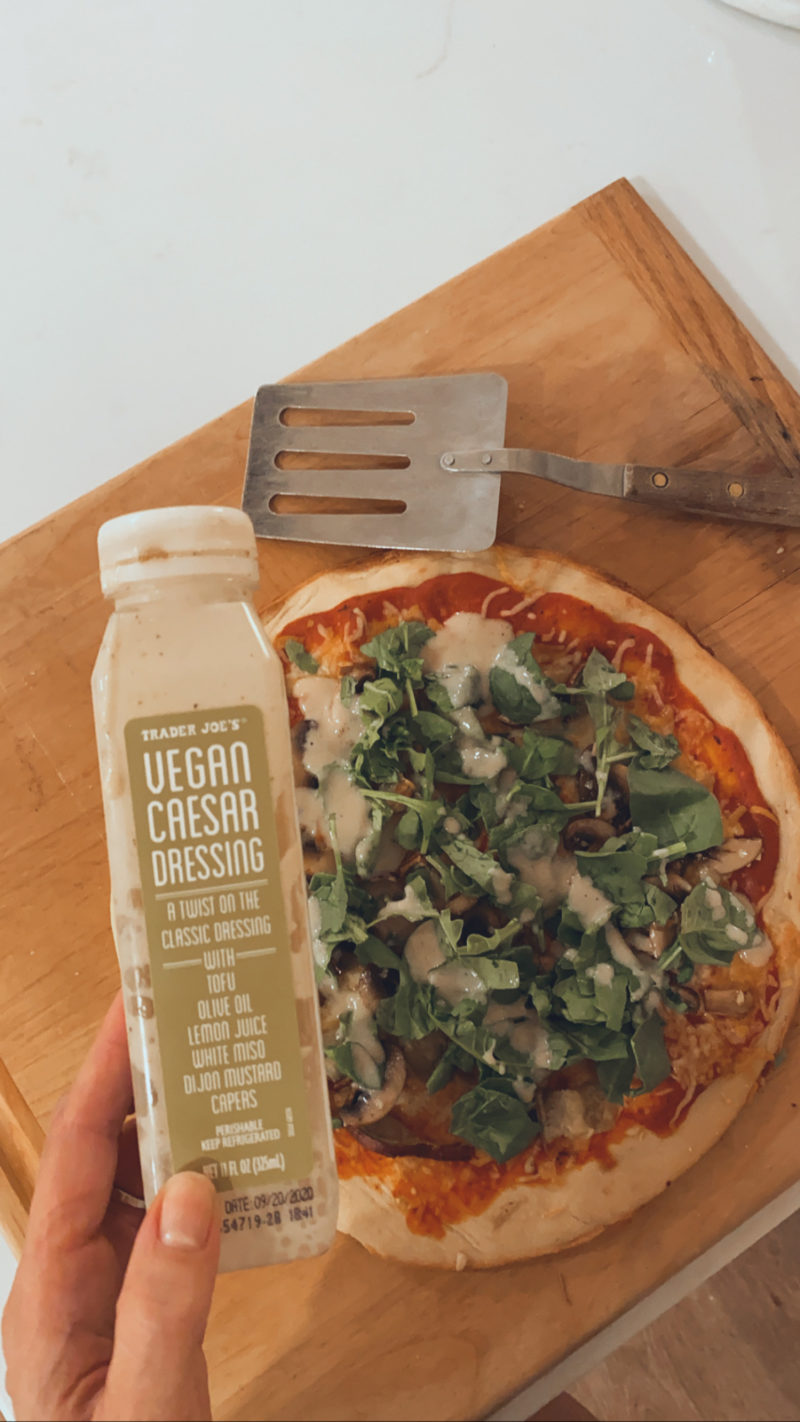 We've kicked off a new tradition with make your own pizza each Friday. Costco has a four pack of organic crusts (they come with sauce) that we tried out and loved. Of course you can use cauliflower crust or anything you love. We each make our own and because everyone only eats half, it makes for a simple lunch the following day. We just turn the oven to 350° and let the pizzas reheat for 15 minutes. So good.
And in case you haven't tried this yet, the Vegan Caeser Dressing is delicious drizzled over fresh greens. I usually sautée garlic along with the leftover veggies we have in the fridge for my pizza. After we bake the pizzas, I top it with fresh greens and this dressing. There is just something about the combination that is so good.
DATE NIGHT THIS WEEK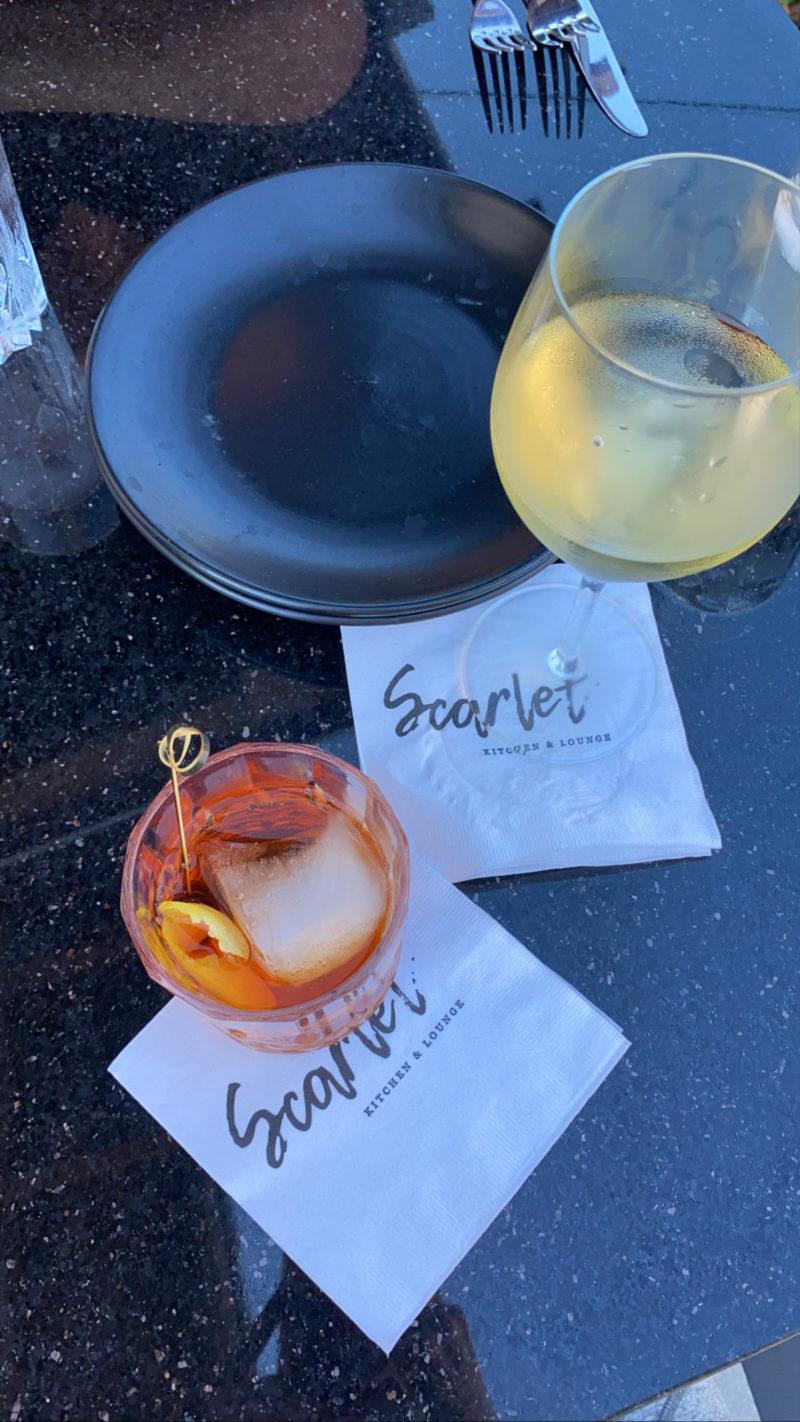 We've been so much better about returning to our weekly date night tradition and this week we hit up Scarlet Kitchen & Lounge. They have extended their outdoor dining space and it's perfect. In fact, that is such a silver lining of all of this. I love seeing restaurants utilize more of the outdoor space. The staff is always so welcoming and upbeat so it's an awesome place to go.
MOUTH WATERING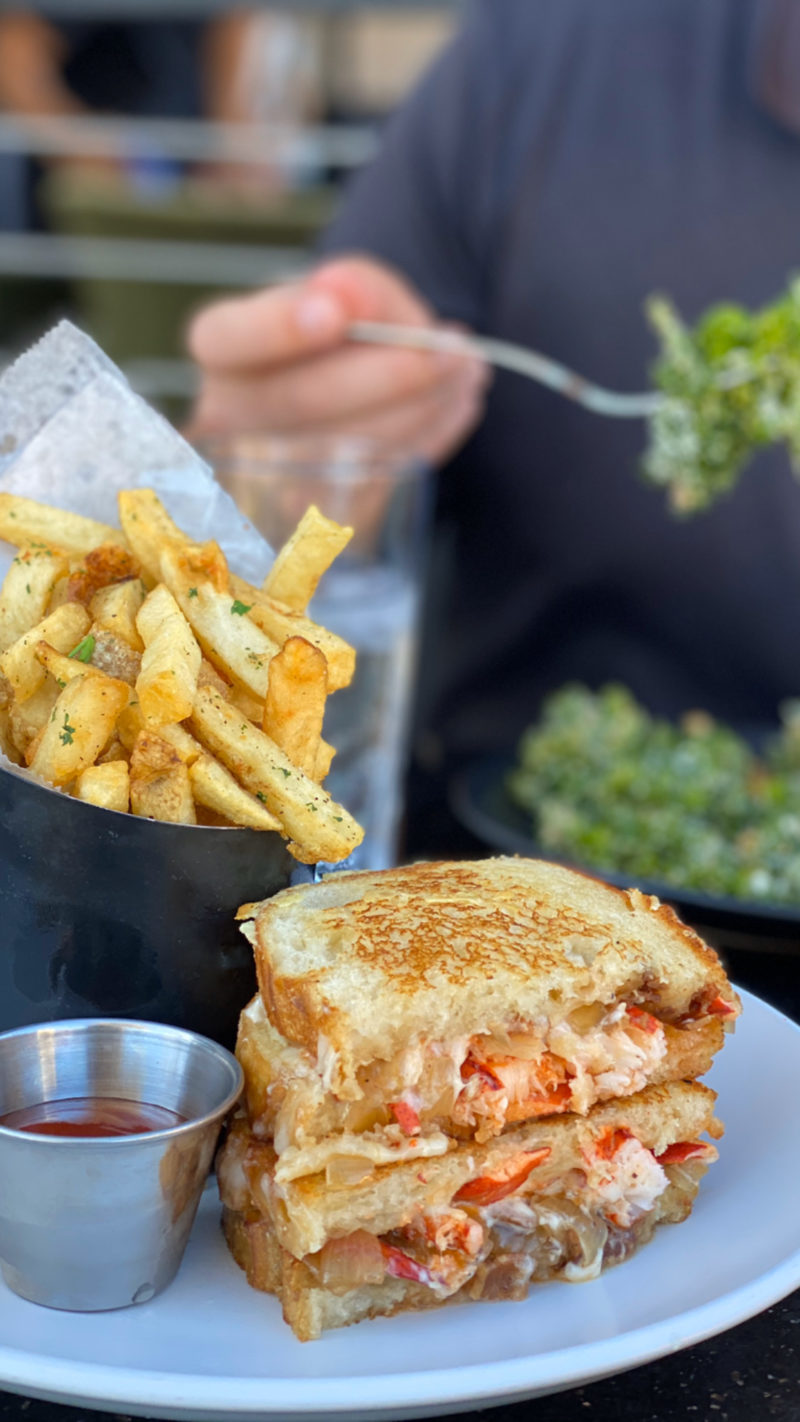 It's safe to say we indulge when we go here. This lobster grilled cheese is one of their signature dishes. AMAZING. We split this along with a kale salad and it's the perfect dinner. They usually have live music and it's a great place to just unwind, see neighbors and enjoy some one on one time with each other. Let me know if you're local and try it out.
UNDER THE KITCHEN SINK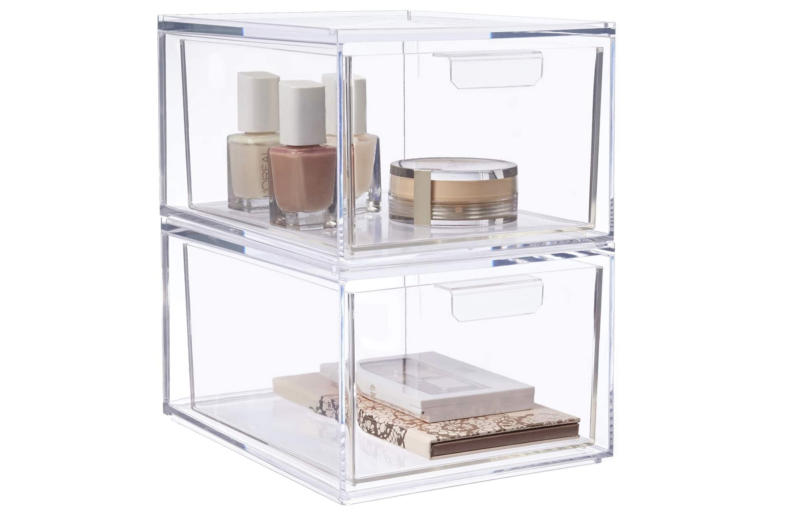 In organization news, I ordered these drawers to use under our kitchen sink. Our current situation is driving me nuts. We don't have a ton of space because of the placement of the garbage disposal. Instead of makeup, I am planning to keep the dishwasher pods in one and sponges in the other. I'll snap a photo once they arrive.
And that's a wrap. We are headed into another week of online learning and doing everything we can to make sure the kids feel content and productive. I am sure many of you can relate. Wishing you a fantastic day ahead.