Good morning. How is everyone doing? I know it's a big week and hearts and minds are racing. Offering up a bit of distraction with our Monday Morning Wrap Up. Sharing a yummy recipe and a couple of great buys. Wishing you all a really good start to your week.
A LITTLE LAST MINUTE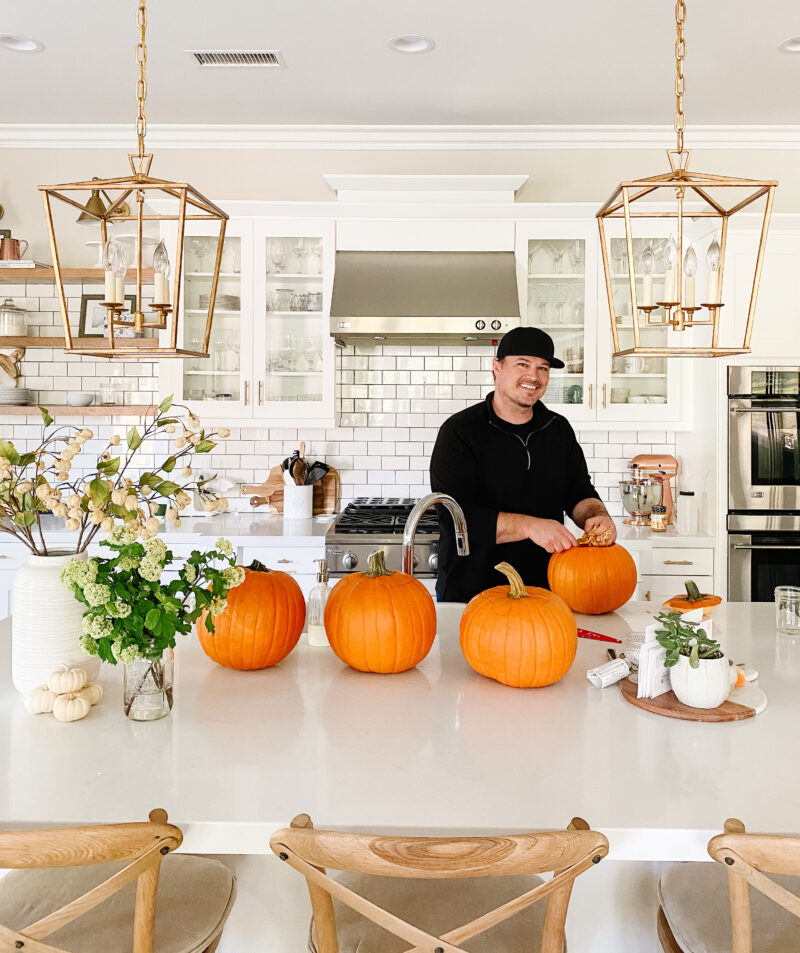 I used to be more of a planner. Toss in age, life experiences, and current world events and I am much more of a fly by the seat of your pants kind of girl. In other words, super last minute. I guess I've always been somewhat of a procrastinator. So much so, that despite seeing pumpkins out at the stores for over a month, I felt no need to pick them up. Oops. My poor husband was quite the trooper this past weekend. He hit up four spots to find us four perfect pumpkins. It was actually really fun spending the morning carving these together.
OUR PUMPKINS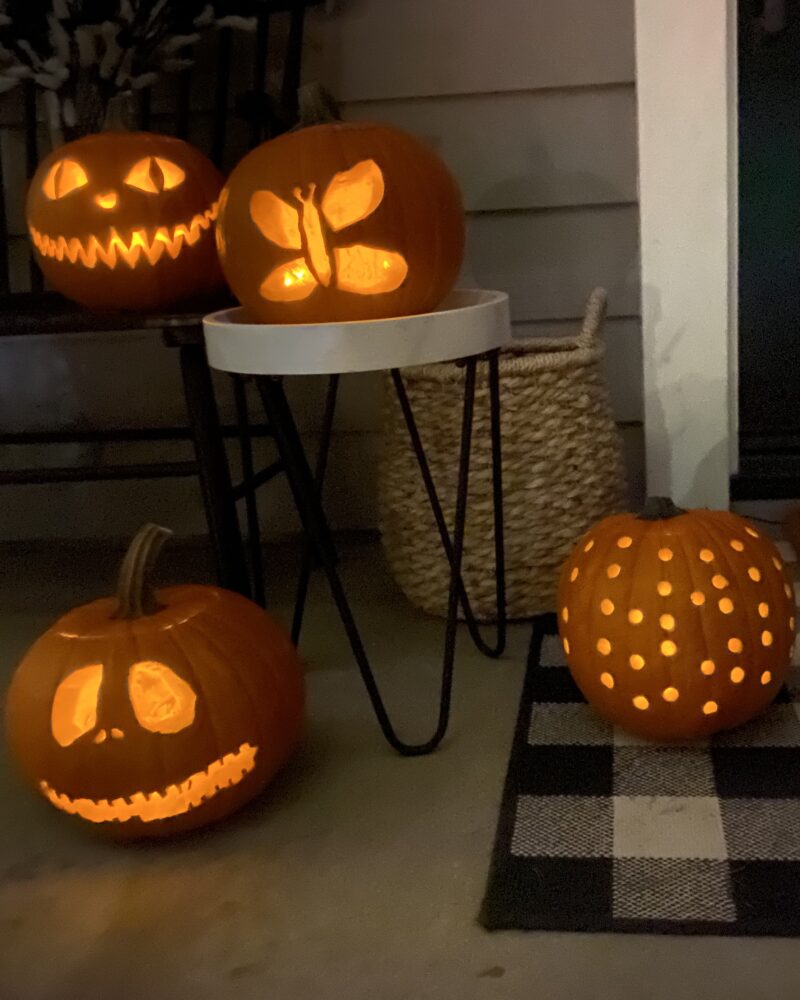 It's so crazy how things evolve over the years. Other than cleaning them out, the kids no longer need any help. It used to be that my husband pretty much carved three pumpkins each year. We turned up the music and thoroughly enjoyed the process. And one of us may or may not have taken the easy way out with an electric drill. Polka dots for life!
HALLOWEEN SUNSET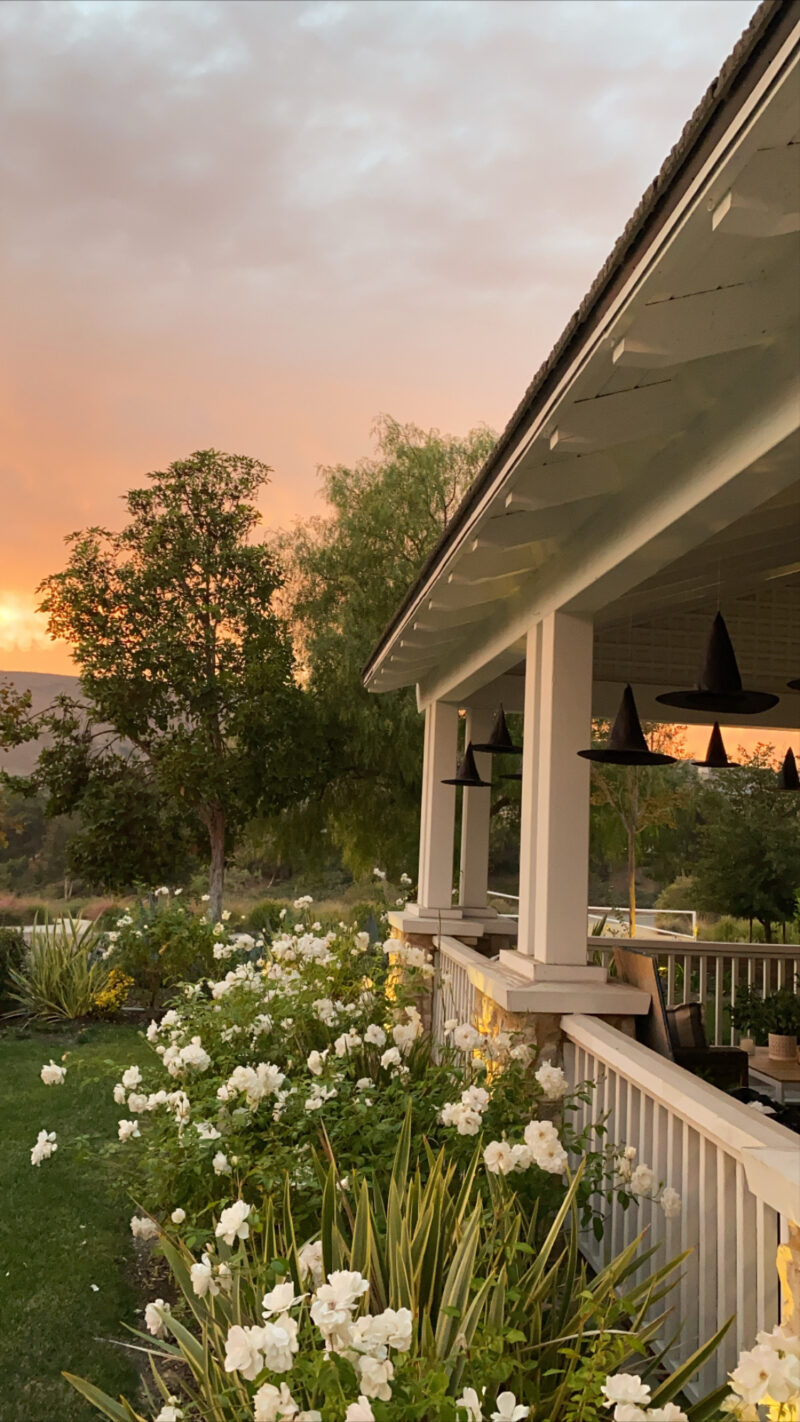 Halloween night definitely showed off with a beautiful sunset. Our night was a bit scattered as our son had a hockey game and our daughter spent time with a dear friend in a different neighborhood.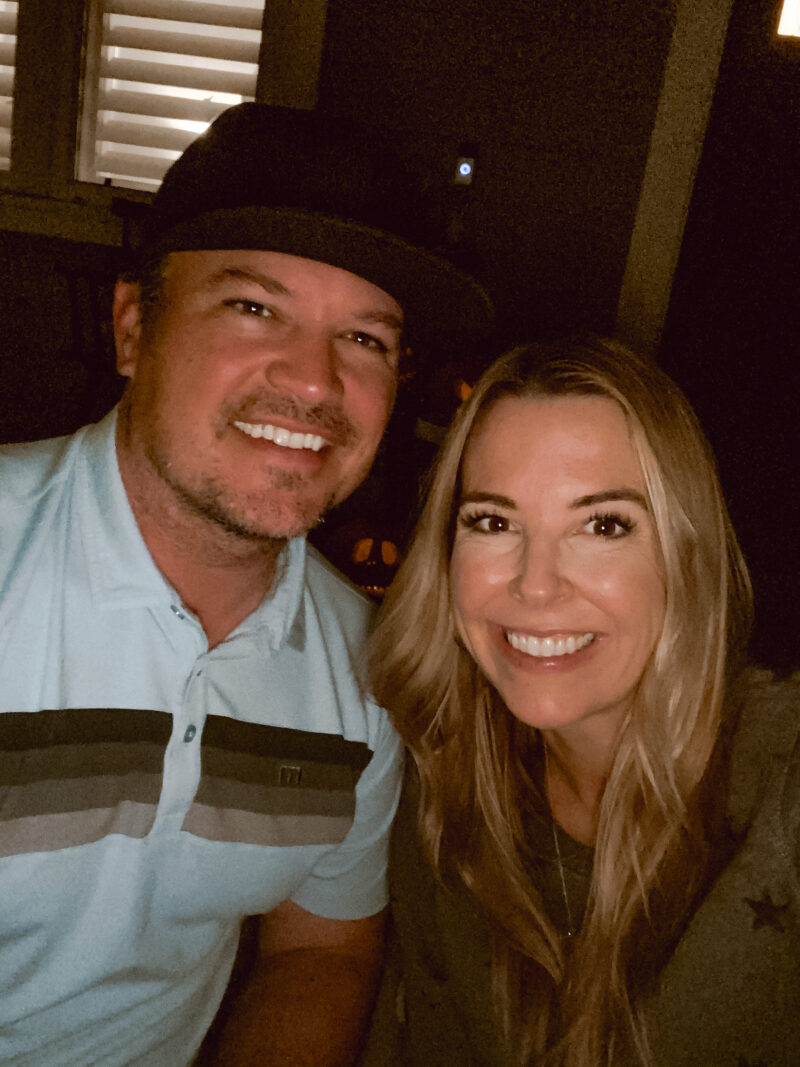 We loved sitting on our porch handing out candy to the darling kids. So many creative costumes and great to see kids enjoying life. This was our 13th Halloween in this neighborhood and every year we comment on how lucky we feel to be here. Of course my age is showing and I was in bed by 10:00 PM but who's keeping track, really?!
HOMEMADE BISCUITS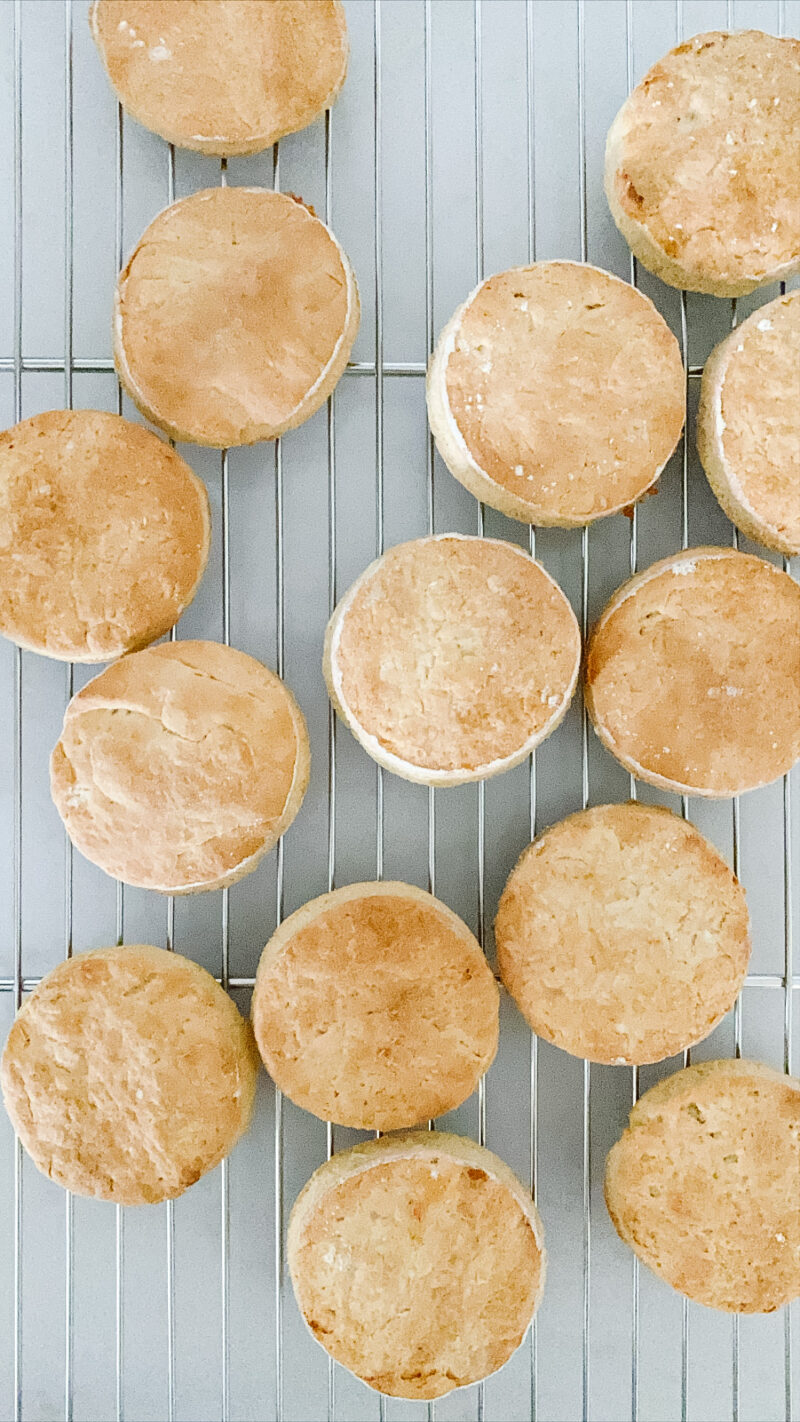 My daughter is a baker. She loves it and has the patience for it. She whipped up these biscuits the other day and they were incredible. I tried making homemade jam for the first time and everyone agreed it was far better than store bought so we are on board. I will share that recipe soon. She used the Kamut flour from The Food Nanny which is so yummy.
If you are craving more of a treat this week, these salted caramel chocolate chip bars are a major favorite around here.
LIVE UP TO THE HYPE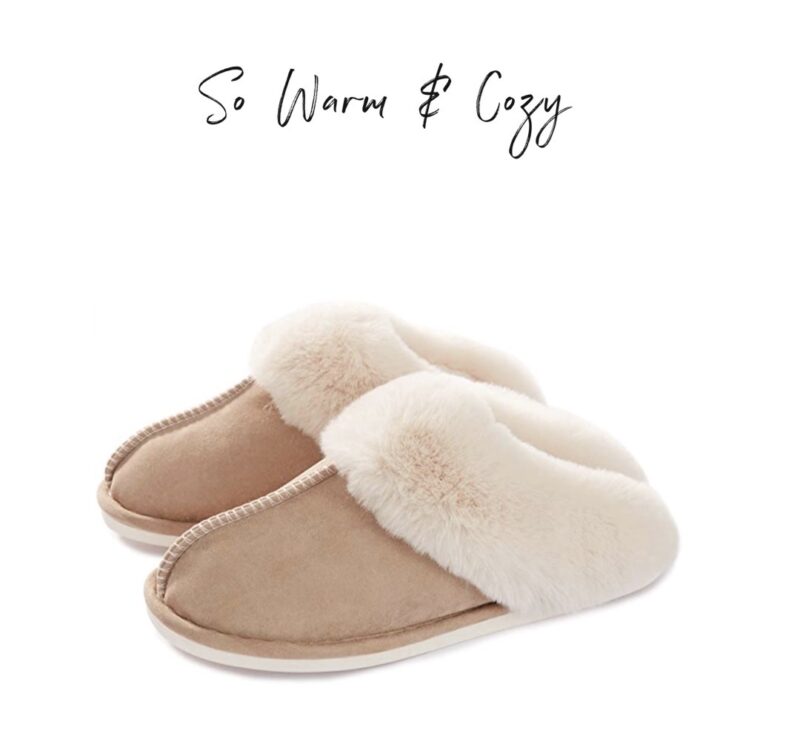 After reading the rave reviews (3K) on these slippers for so long, I finally bought a pair for myself and I adore them. While it's not exactly winter where I live, we've crossed over to that time of year where my feet are always freezing. These are incredibly warm and snuggly and so cozy to wear. They would make a lovely gift idea, too.
OUR RUG IS ON SALE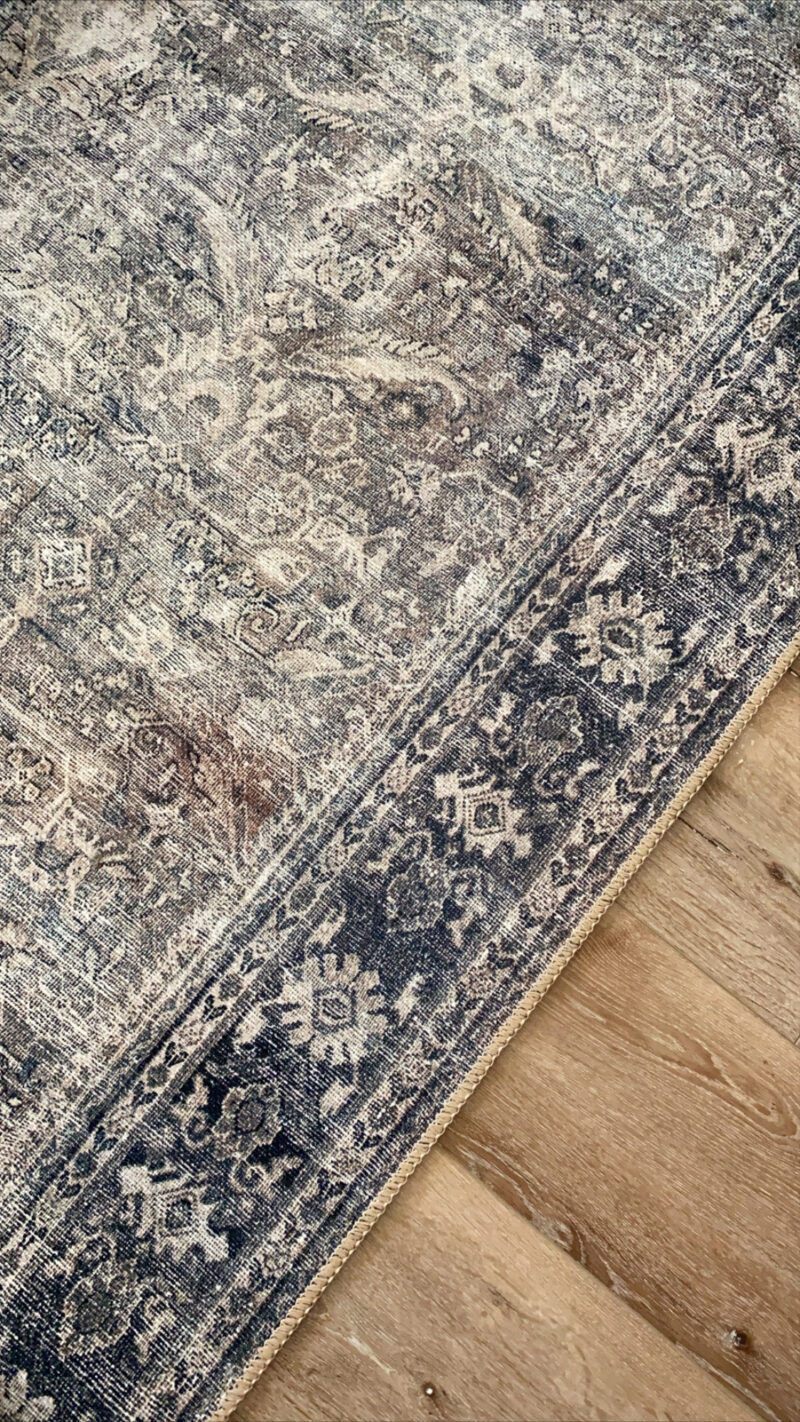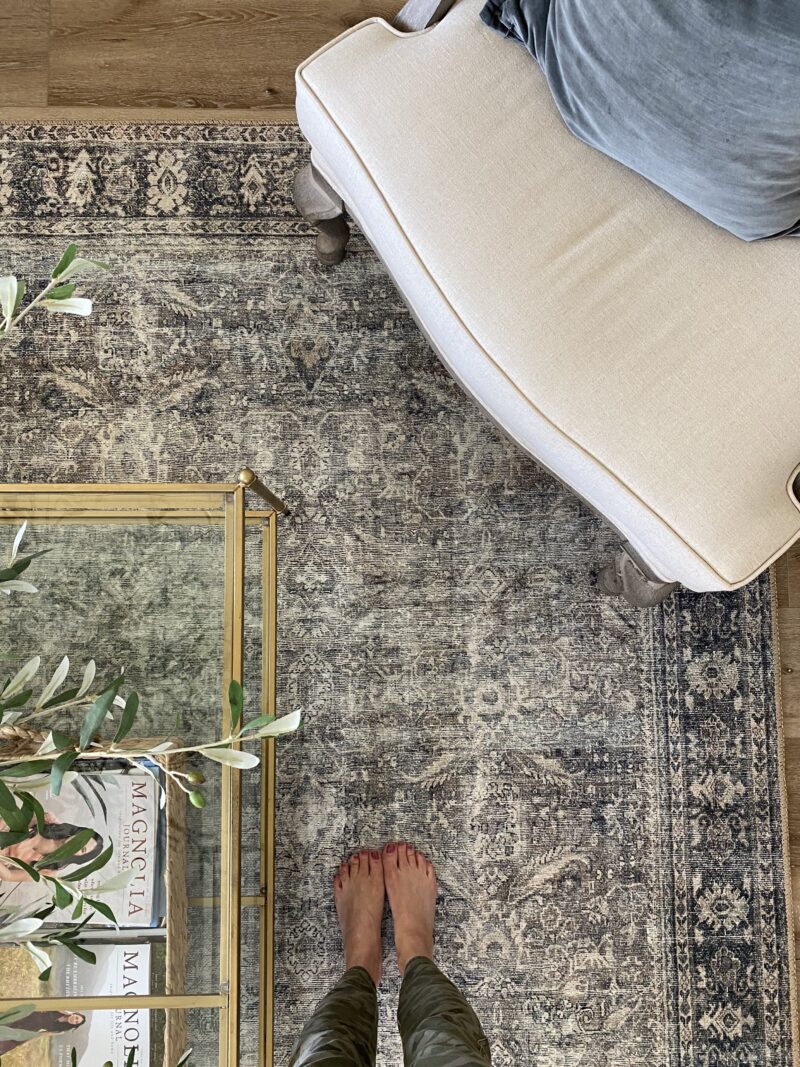 This is the rug we now have in our living room and we love it. The first one I ordered was far too green in this space and I sent it back. This one has just the right amount of gray, charcoal and blue to pull from. In person it is more blue than black. It is forgiving and will hide anything. This photo is straight from the camera so you can see the exact colors. We have the 7′ x 9′ and it's currently on sale for under $200.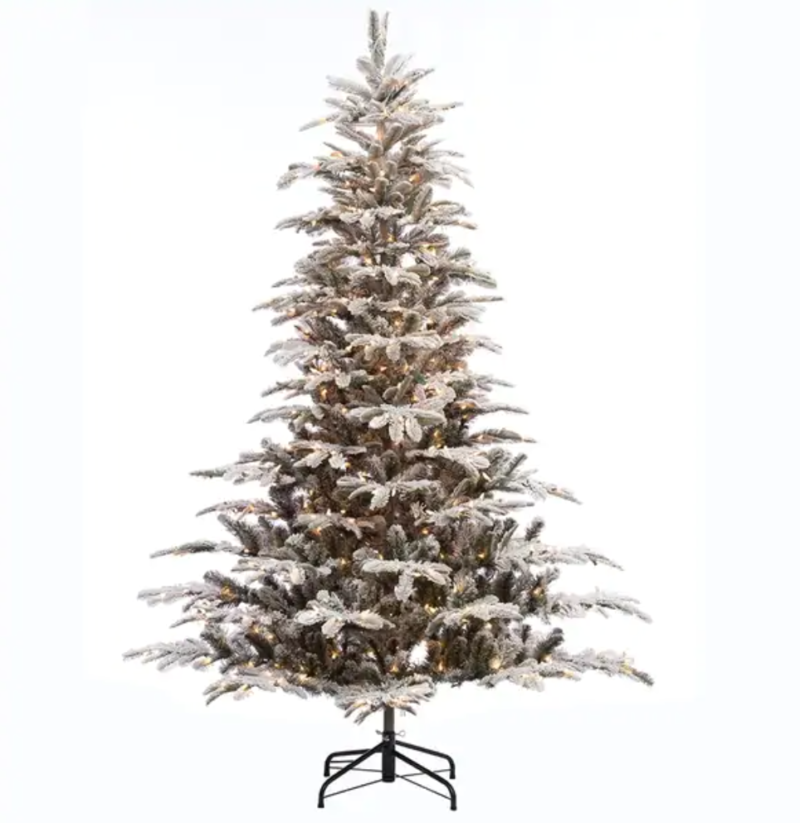 I broke down and bought this sweet tree. I can't wait to show you where it is going. It's a decent price and the reviews are really strong.
Our hearts are with our country this week. Praying for everyone's safety and well-being. We are stronger as a nation when we realize we are more alike than different.