Good morning. How are you today? I'm sorry I didn't show up for Saturday Shopping this week. Our very tight-knit community suffered three tragedies this past week and it's hit every one of us extremely hard. My heart aches for the families who are suffering. This time in our lives is so very difficult on every human. I hope and pray that this blog remains a place where you can come for a breath of fresh air. It's needed now more than ever for so many.
REMEMBERING WHEN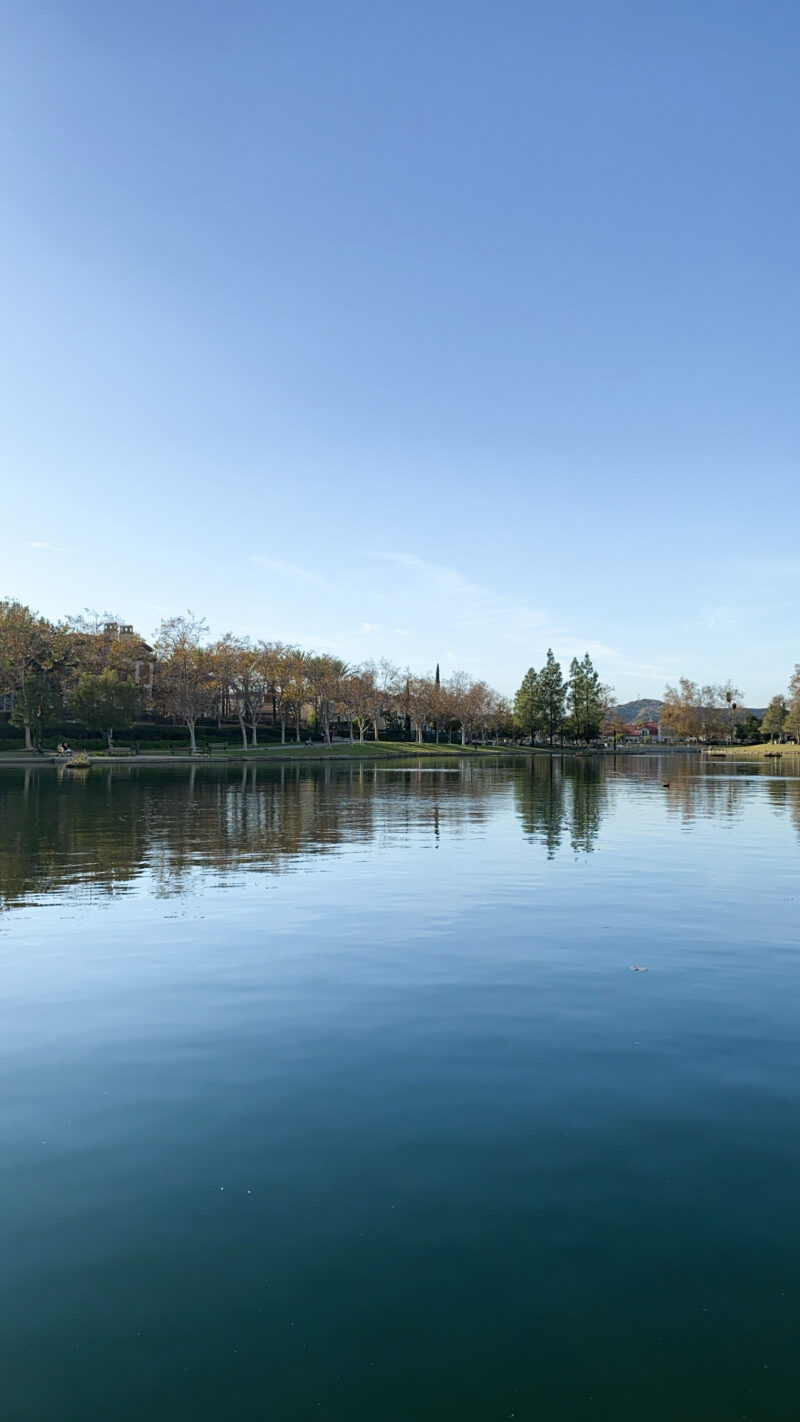 Headed to this spot this week. The lake in Rancho Santa Margarita is such a place of peace for me. When I was pregnant with our first child, I was on bedrest beginning at 24 weeks. My mom would drive 30 minute to sit with me every single day. Once our daughter was born, she and I would push her around this lake in the stroller. I will never forget the first we did. When we got back to the car we could not figure out how to collapse the stroller. It was my first time using it and no joke we must have been crazy entertainment for anyone walking by. I literally had to shove the stroller in the back of my SUV without folding it back down. But it's something that still makes me smile every time I think about it. Don't worry, my mom skills improved from there.
IT'S NEVER PERFECT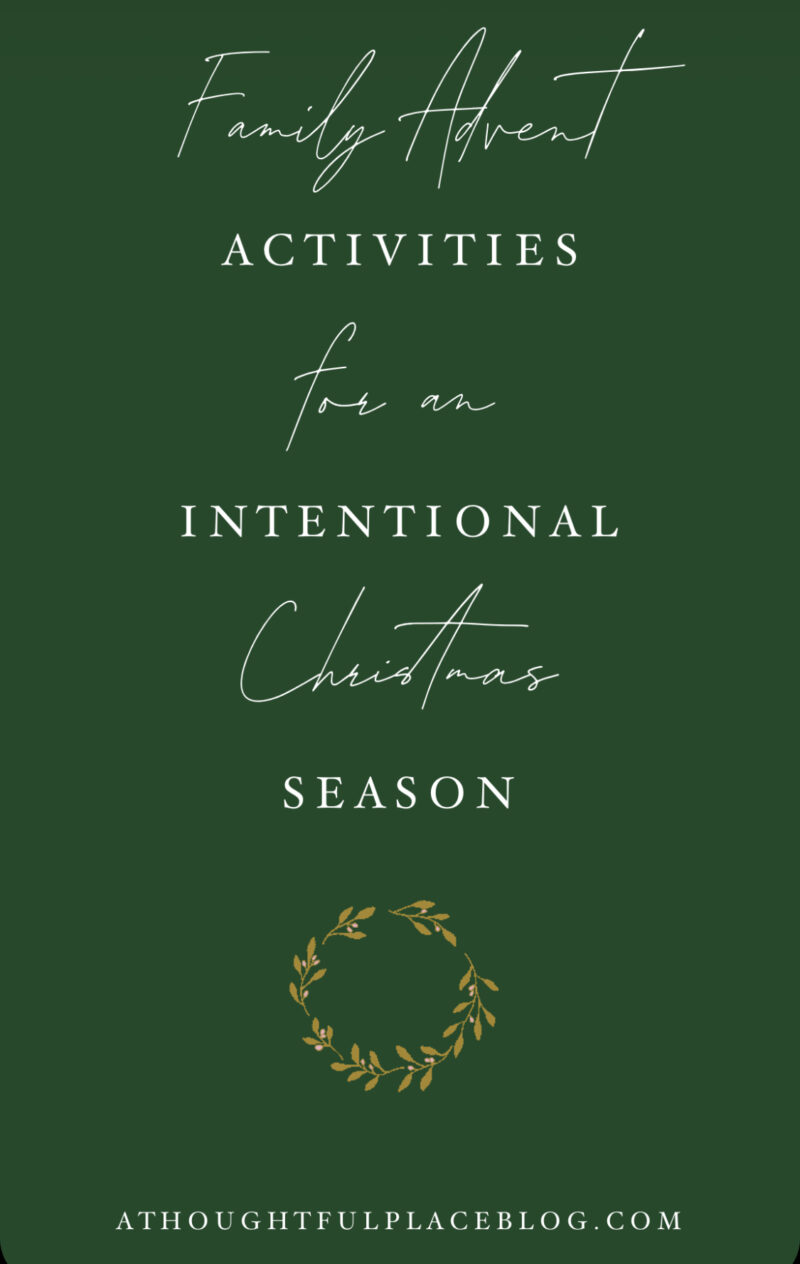 Thank you for your kind comments and messages about the season of family activities. It makes me so happy to hear many of you are doing something similar. And I am especially thrilled to know these ideas helped. But I really want to stress something. Moms, please don't put the pressure on yourself to make it all so magical. Just the other night we completely skipped the activity. No one was up for it. What I should have suggested was that we all say a prayer together. I may do that next time it's a flop. Seems like a nice way to salvage it and keep others in mind.
I also want you to know it's not always perfect. Some activities lead to minor melt downs. Guess what. That's life. The overwhelming majority of nights we keep it simple and have a blast. I just didn't want anyone feeling down if a night doesn't go as planned. That happens to all of us. Promise.
Another thought crossed my mind for the little ones. Maybe have a coloring book wrapped up or a simple puzzle. On those crazy nights, you can grab one of those pre-wrapped activities and they can start it right next to you while you finish prepping dinner. Then join them when you are more settled. There is always a work around for those not so perfect evenings.
PIZZA SALAD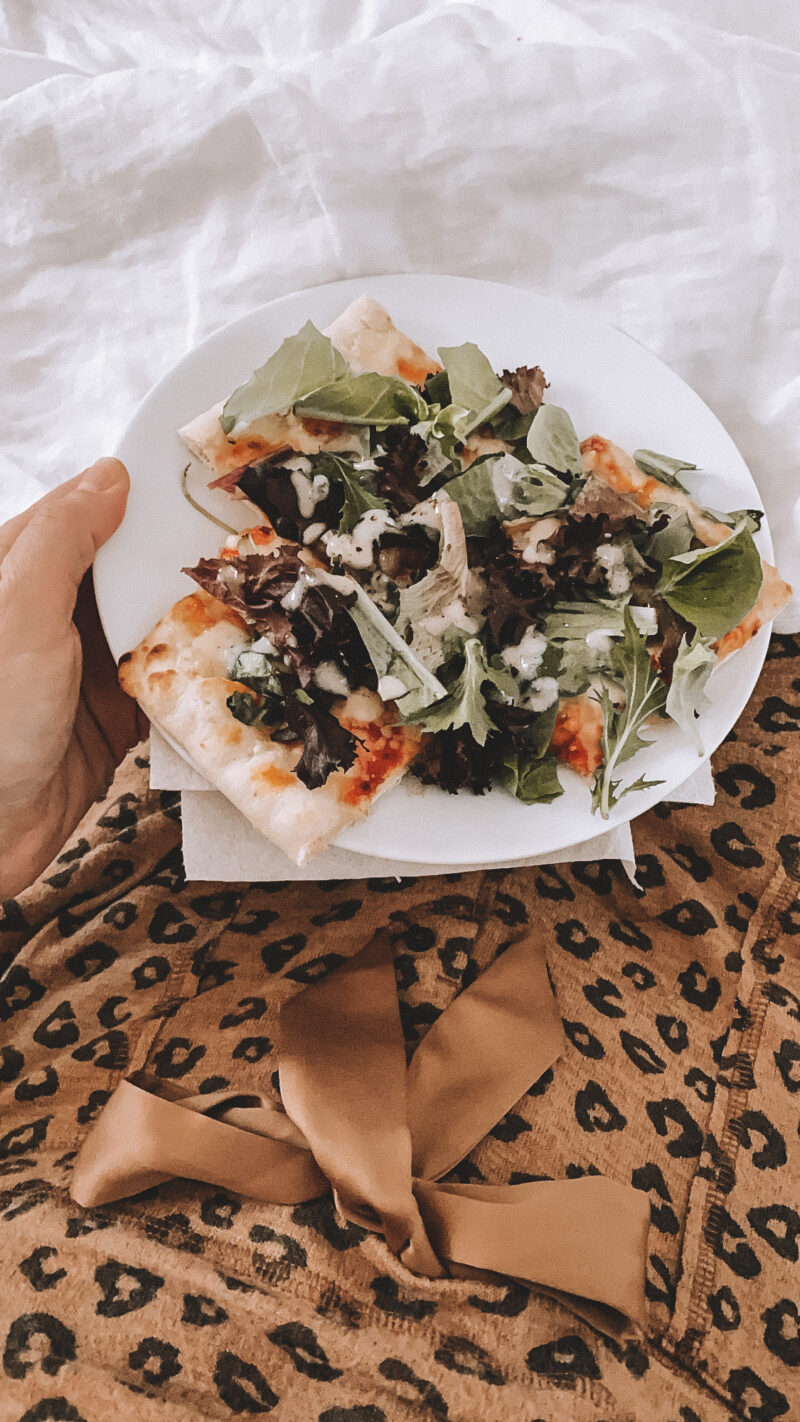 We may have done a Christmas movie and pizza in bed this weekend. Ever since I tried the Trader Joe's flatbread pizza with salad and the Vegan Caesar dressing on top, it's the only way I can eat pizza. If you haven't tired it yet, make it happen this week. So so good. My jammies are here.
COZY AND COMFY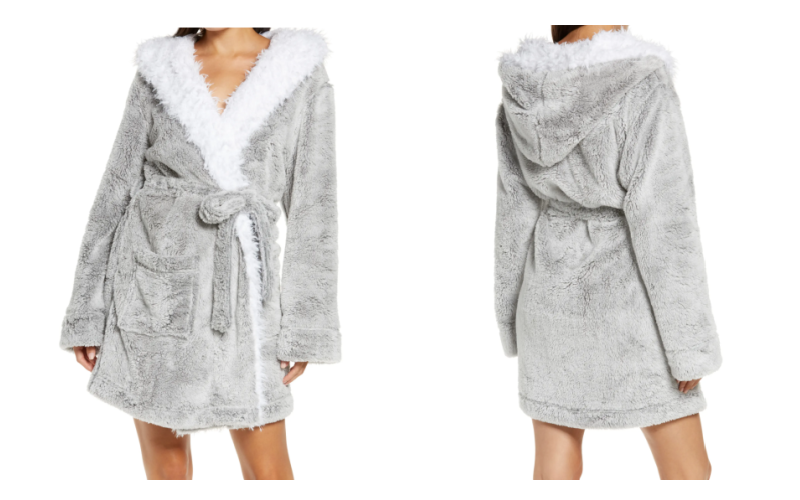 This robe was the top seller from last week and I can see why. It's so fluffy and perfect. I'm hoping Santa puts one under our tree for me. A really lovely gift idea if you are on the hunt.
GREAT SALE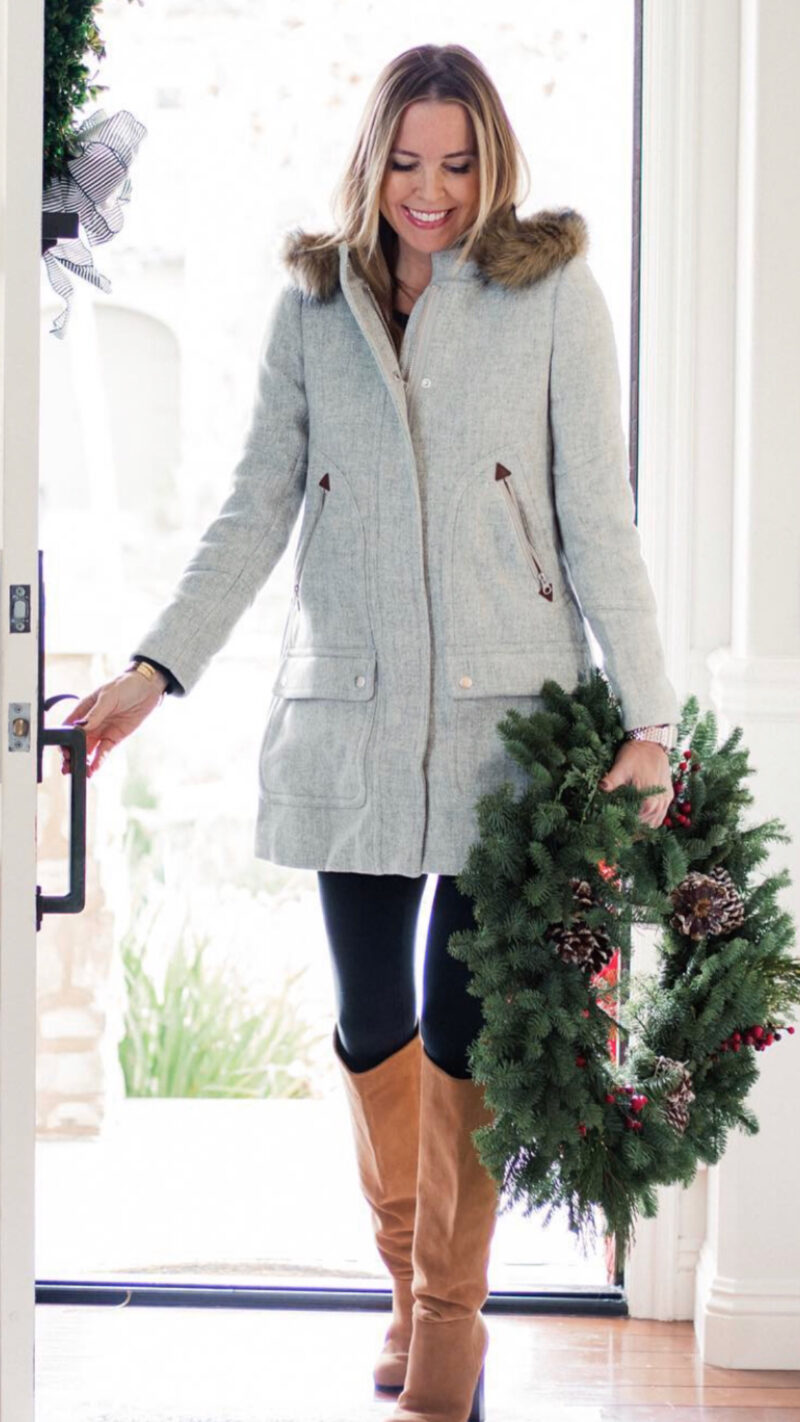 Do you all remember this classic coat. It's currently 60% off with code: FESTIVE and there are still a few sizes in gray.
ALL DRESSED UP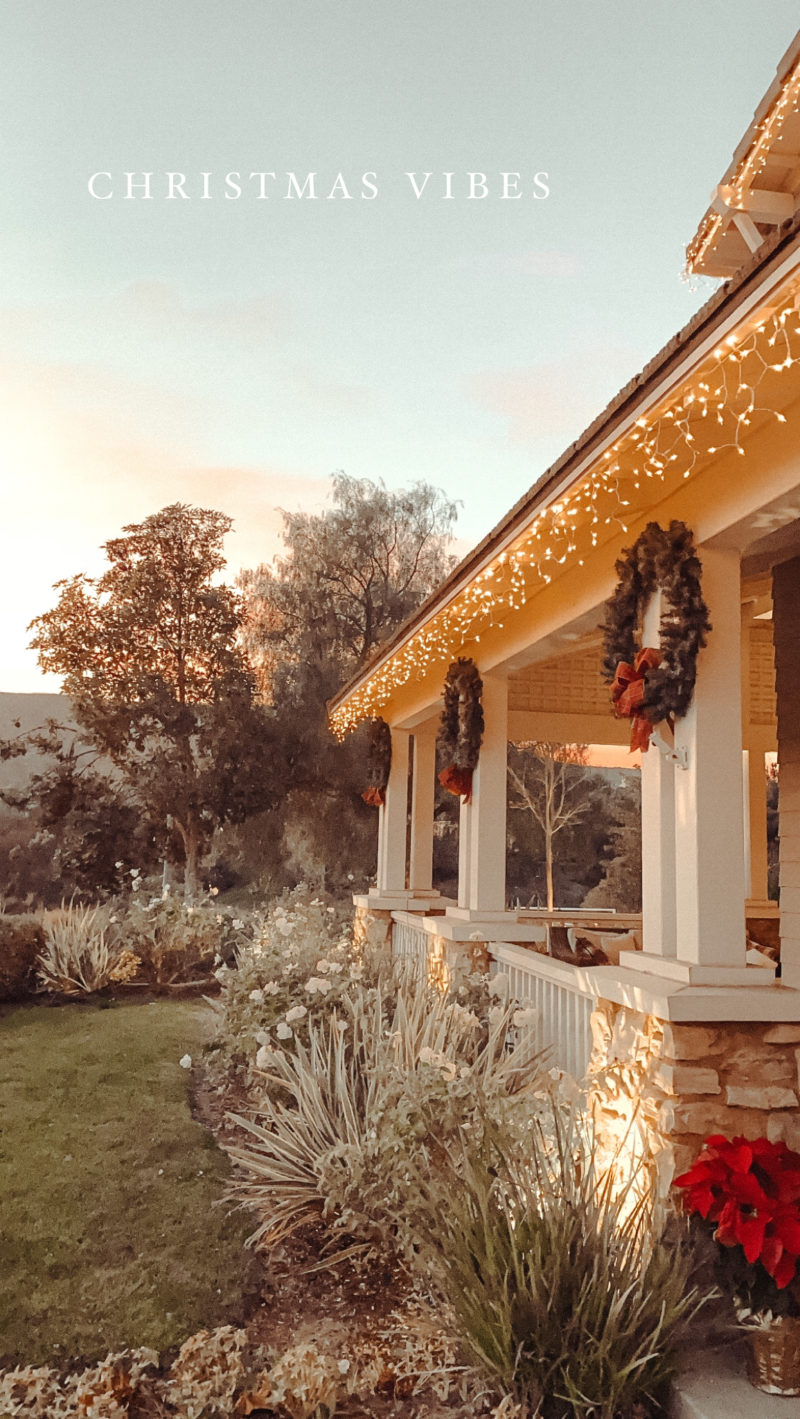 My husband told me to go check out the sunset so I snapped a quick photo. I'll take one when it's darker, but thought I would share our home all dressed up for Christmas. No doubt, my favorite time of the year.
No matter what you might be facing in your own world on this very day, I hope that you know you're always welcome here. Wishing you a really calm start to your week.