Good morning. How was your weekend? Can you believe we are just a few days away from Christmas? I was chatting with a dear friend this weekend and the term "big emotions" kept popping up. I think that no matter who you are, there are big emotions over everything right now. And it can be exhausting. This is just a friendly reminder to let you know you are not alone and to keep things as simple as possible. That's what we are trying to do over here. Here is a quick look back at what we've been up to lately.
WINTER WONDERLAND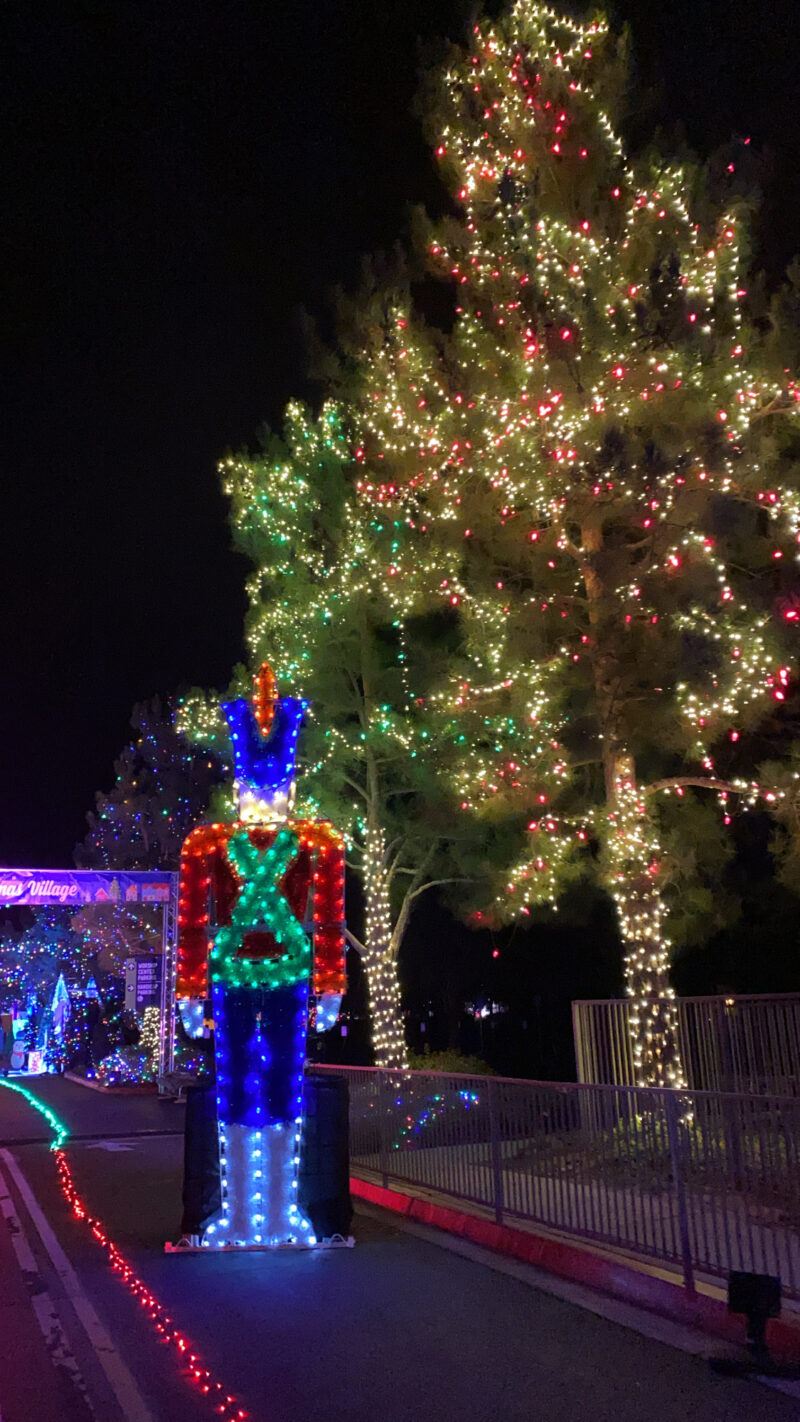 We live in South Orange County and Saddleback Church put on a beautiful drive-thru light display. I think the registration may be full but it is called Light of the World in case you are local. It was beyond impressive and they even gave every car hot cocoa. It's these little magical moments that are so important to us this year. I feel the same way about simply walking around the neighborhood to see the lights. The joy is contagious and really appreciated right now.
BEST KEPT SECRET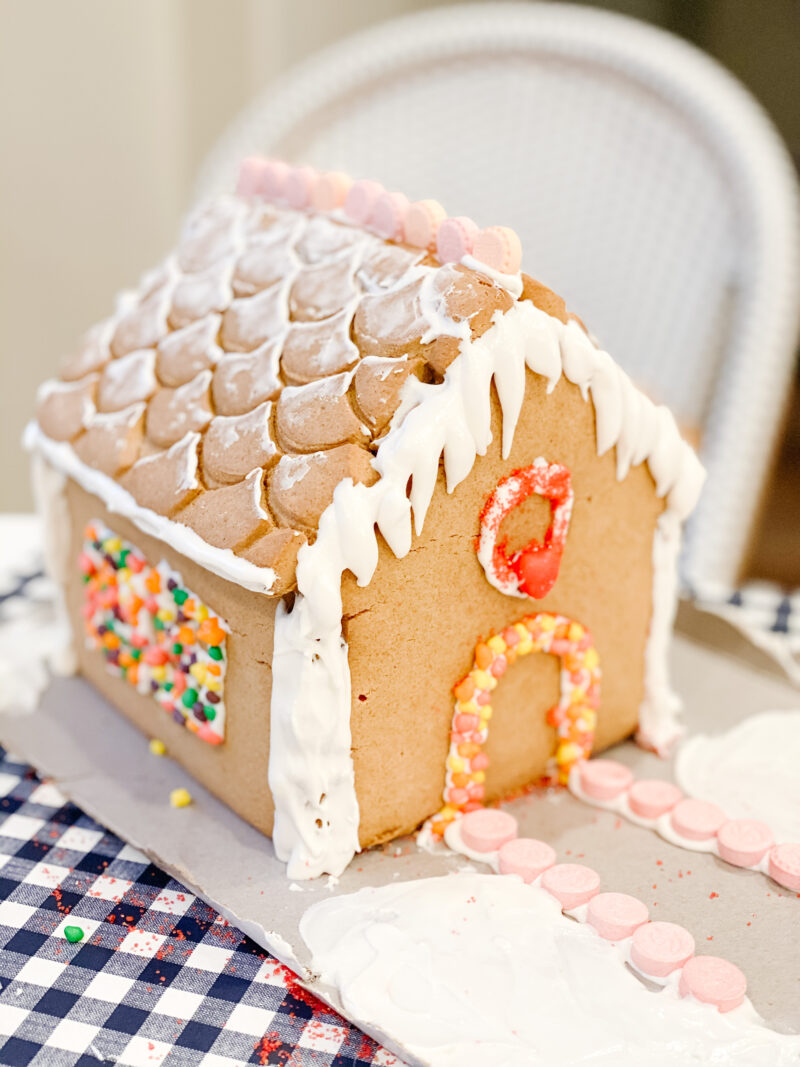 In other news, we had our annual gingerbread house making event. This is my daughter's house. So sweet. I would show you my son's but mysteriously, all of the candy is gone from it. Hmmm. If you know someone breaking in and eating candy off of gingerbread houses, do let me know.
My dad always hosted this. Actually my parents did but as her Alzheimer's progressed, my dad really took over absolutely everything. He spent hours upon hours making all of the houses himself and the icing. We used to call his icing "glue!" It literally worked like a charm. But this year I cut a major corner. Enter the secret weapon.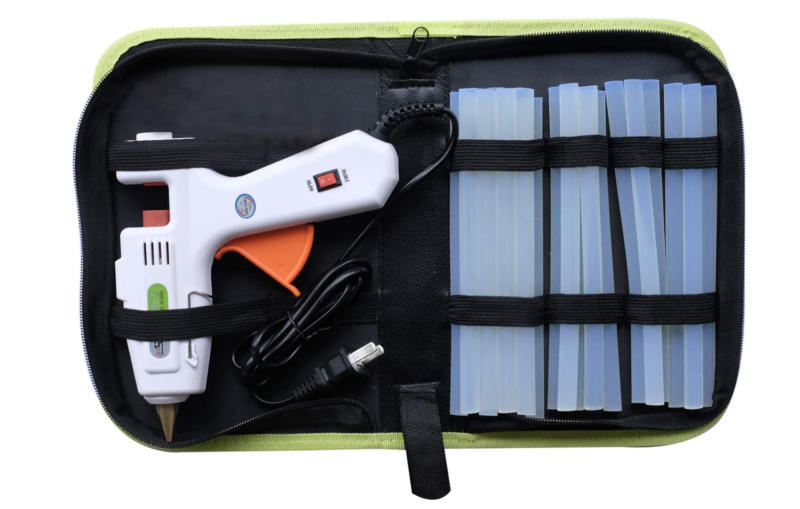 The best kept secret when it comes to putting together gingerbread houses is the glue gun. That's right. The good ole' glue gun. I'm telling you this is the best thing ever. No more falling down sides or caving in roofs. Then the icing is just for decoration and holding the candy in place.
MY HEART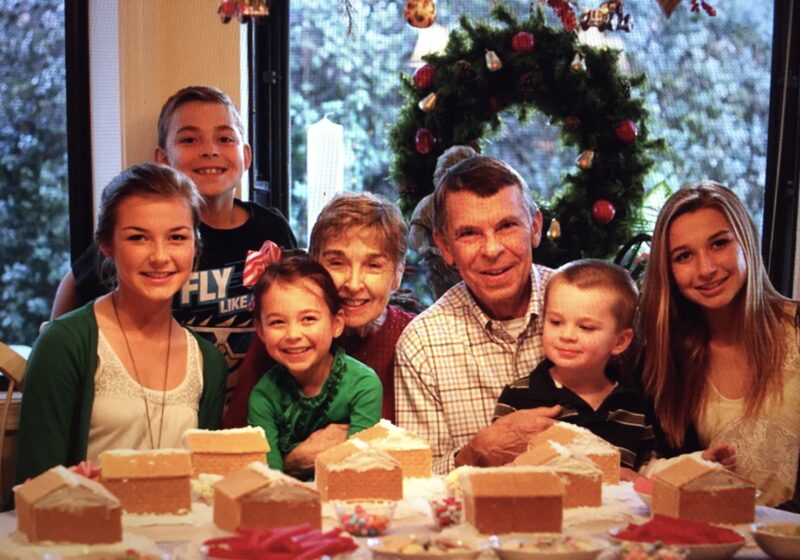 This may be one of my very favorite photos of all time. While it looks fuzzy, the memories are not and the amount of love in this kitchen was palpable. Love. It's everything.
MUST HAVE COOKBOOK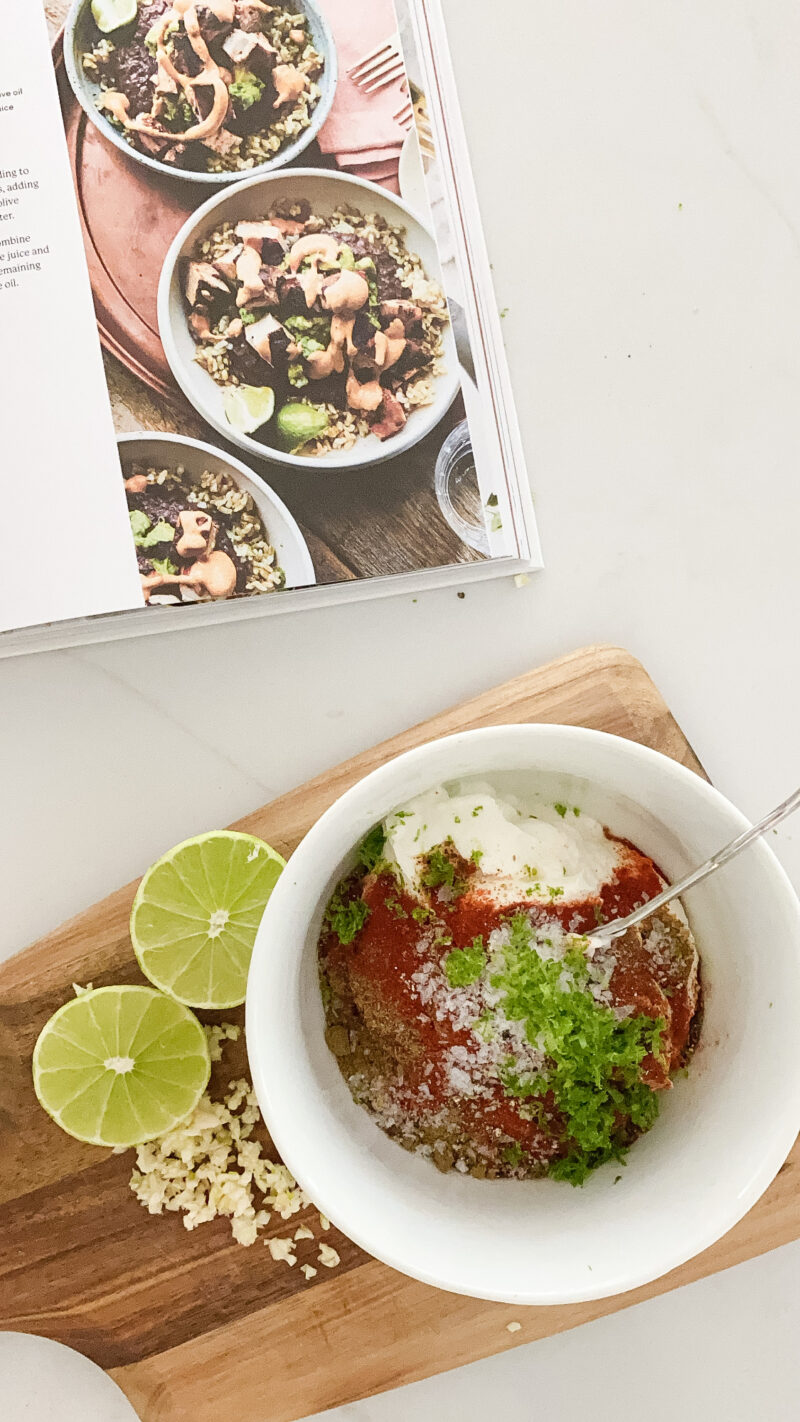 In other news, I find myself using this recipe once a week. It's a yogurt based marinade for chicken but I set some aside as a dip, too. It's phenomenal and comes from the True Comfort cookbook. You can still have it delivered before Christmas if you are looking for a lovely gift. Whenever I make this the kids say the house smells like a restaurant.
A LIFE SAVER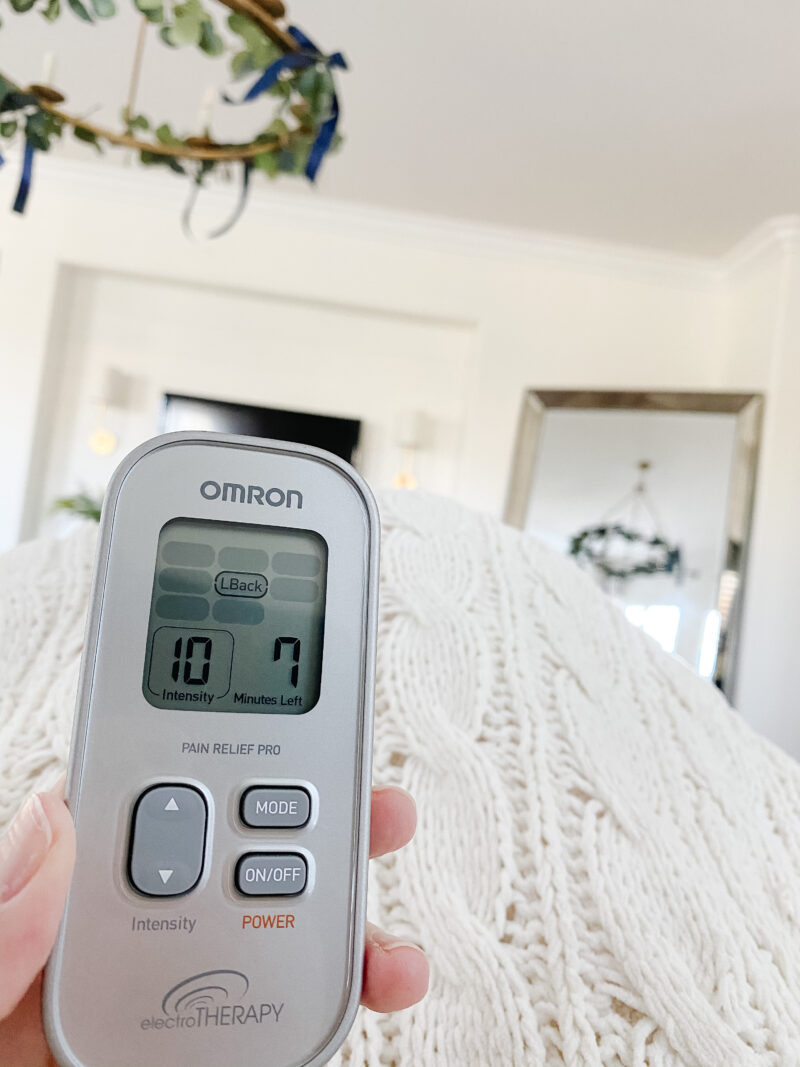 I did have to spend a chunk of time in bed because a disc issue flared up. I honestly can not live without this. If you or someone you love has issues that flare up, try this. It is life changing for me.
COZY INSPIRATION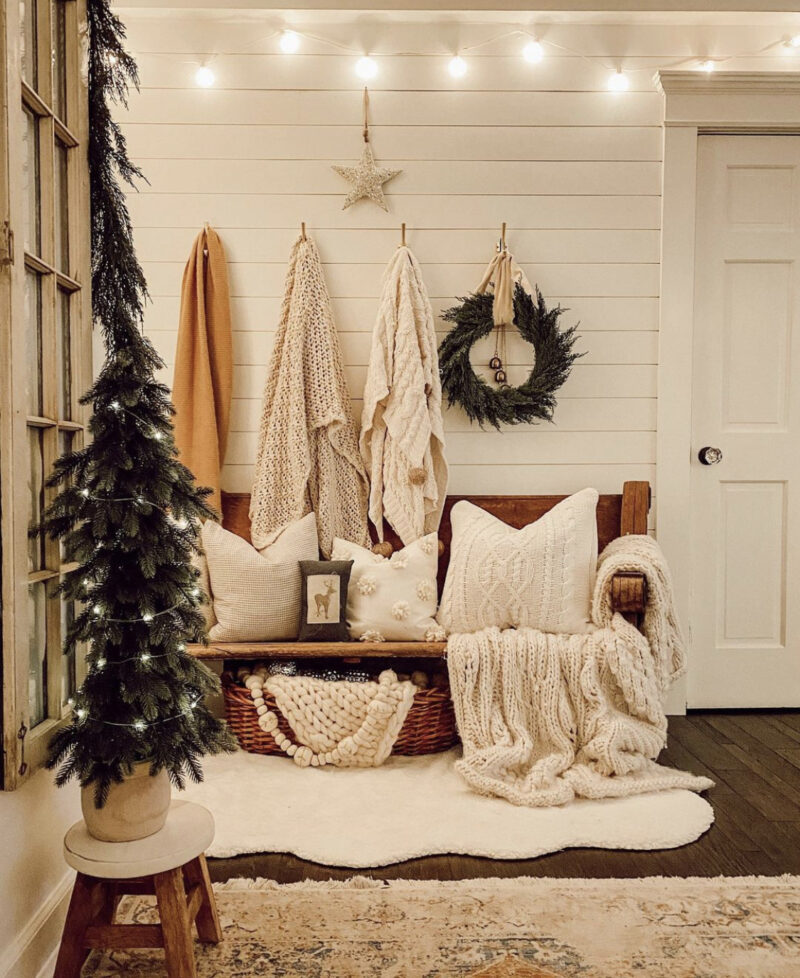 While looking through inspiration on Instagram (it's like a glossy home magazine to me) I stumbled upon this. So beautiful. Makes me want to gather all of the blankets in the house and hang more white lights. Check out Blair from @Patina_pine for more inspiration.
And that's wrap on this edition of Monday Morning Wrap-Up. We are off and running this week in hopes of wrapping up our Christmas shopping. I've managed to drag it out as long as possible this year. Make it a great day, my friends.