Good morning. I hope you've been enjoying a nice weekend and some quality family time. Although we have some rain in the forecast this week, our past few days felt like a gift. We managed to spend most of the weekend outdoors which was really lovely. I also snuck in some organizing which I'm still going strong with. Here is a quick recap of what we have been up to.
It was definitely beach weather and we found ourselves down near the water for three days straight. There is something really therapeutic about being near the ocean so it definitely felt good. This is Salt Creek and there are wonderful trails if you are looking for fresh air.
IN THE KITCHEN
Have you all tried this dressing? It's one of my favorites because it's dairy and sugar free. I think salad dressings are one of the easiest things to swap out if you are looking to clean up your eating a bit. I often just make my own with olive oil and vinegar. This salad is a mix of spinach, raspberries, avocado, and pine nuts. Also great with chicken on top. Add this dressing and it's delicious.
GLUTEN FREE COOKIES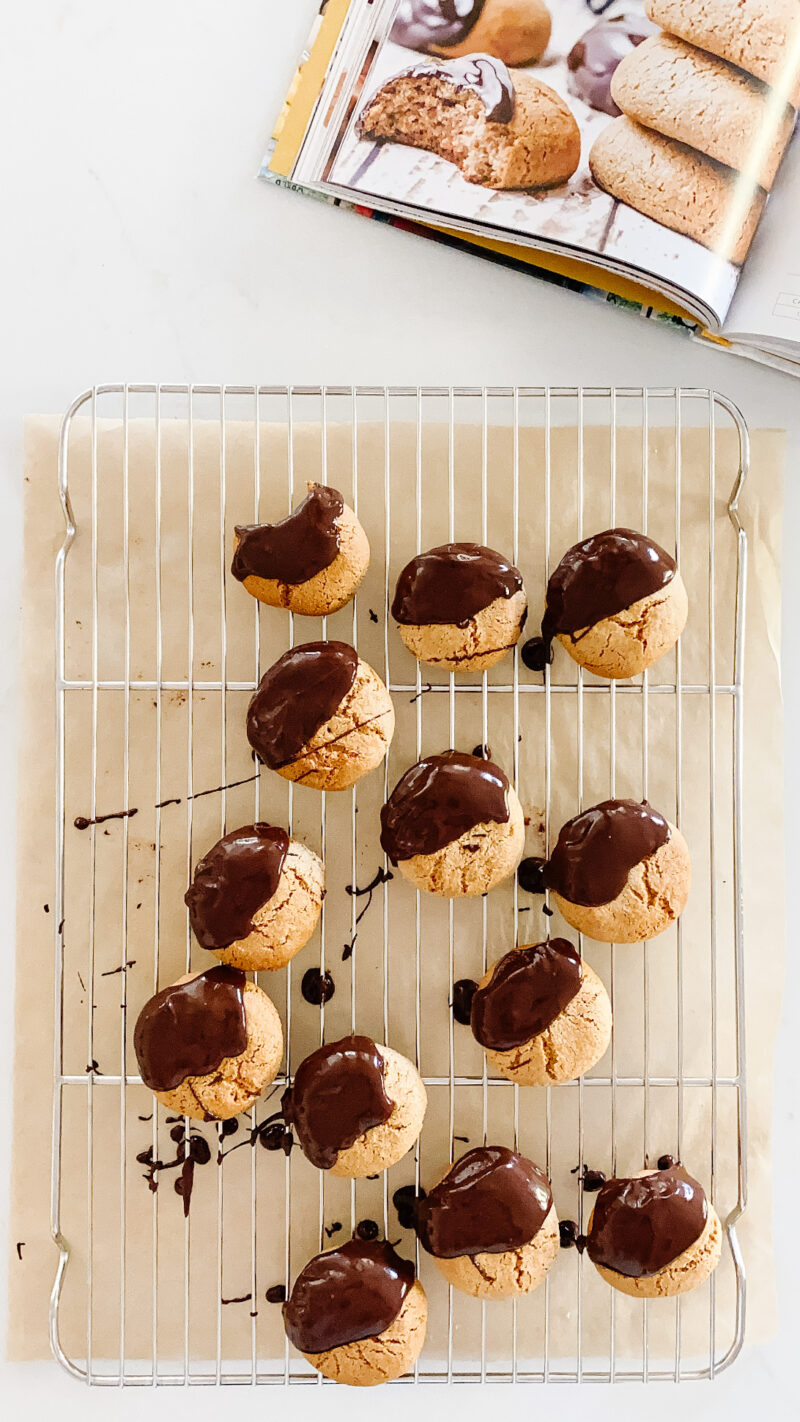 Last week I shared that I finally discovered Bobby Parrish (creator of Flavcity) and I am hooked. I'm telling you these recipes are good and easy. These are the gluten free Bulgarian Honey Cookies. They stay soft and chewy and are so delicious. They are not overly sweet which is why I like them so much. And a big thank you to my daughter for making these. It was a team effort. She made them and I added the melted chocolate. This is the cookbook we have been using. It's packed with great info. You can grab our wire cooling racks here.
*we are not a gluten free – I just like to focus on clean ingredients and these recipes do that
JUST LIKE BEING HOME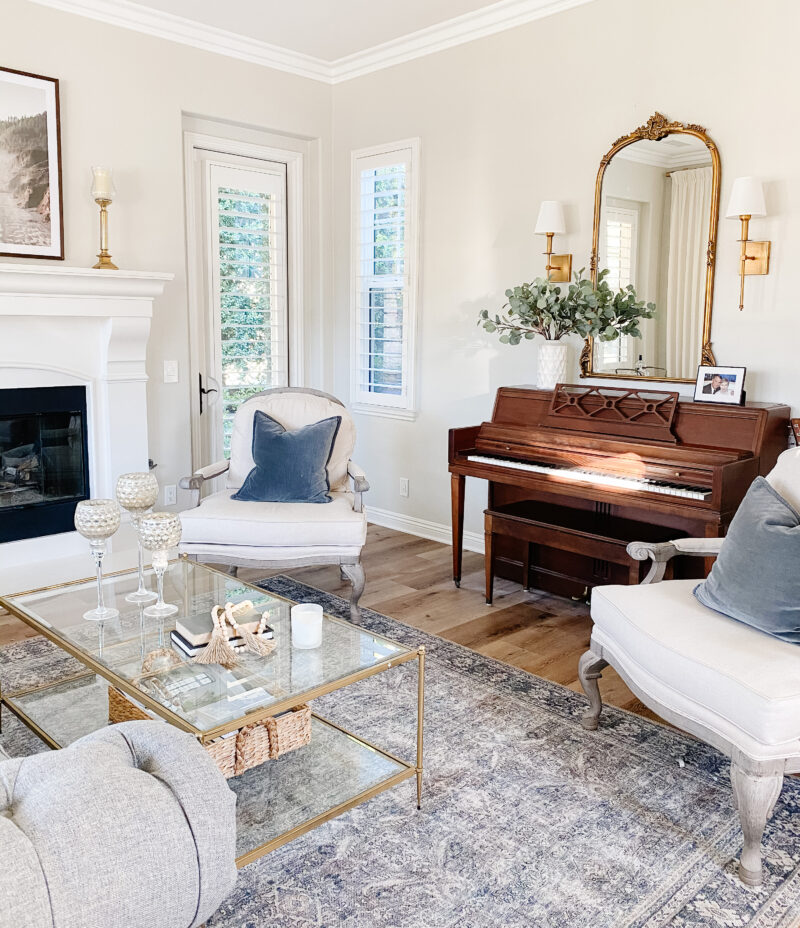 sofa | table | mirror | sconces | pillows | art
Every morning I come into this room and love to see the light hit the piano keys. Most of you know this piano belonged to my parents. I love having it our home. It makes me feel tied to the house I grew up in and for that I am really thankful. It took me a minute to figure out the wall above it, but I'm really happy with the mirror and sconce combination.
STUDIO MCGEE FOR TARGET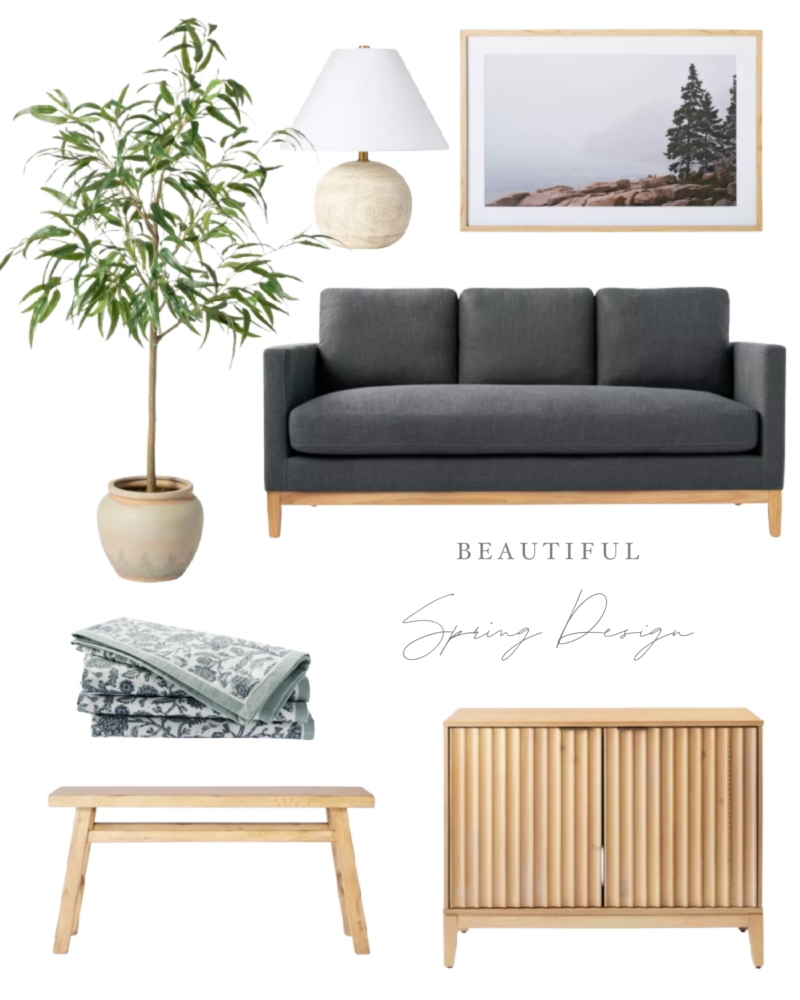 The new spring line with Studio McGee has launched at Target. Every piece is so beautiful. I love the light wood tones and the pretty green elements. It's taking everything in my power not to order something. The furniture is all so good but we just don't need any right now. If your are on the hunt, these are such affordable pieces with beautiful style.
If you have kiddos, are they home in honor of Martin Luther King Jr. day? I am hoping to post a song on my stories later. A dear friend of mine has a daughter who sang a sang to honor him and it's precious. We love to listen to it each year.
"Be the peace you wish to see in the world." MLK Jr.
Enjoy your Monday. See you back here tomorrow. I have a fun room to show you this week.