Let's do this, Monday. Are you all ready for the week? I was up most of the night because of crazy wind and rain so I may need two cups of coffee this morning. But I am excited to tackle the week ahead. We have a couple of small organizational projects going so that always keeps me focussed. It's astounding how much worse things get when you are organizing. While the rain is now here, we had a gorgeous weekend so spent most of it outside.
BEAUTIFUL WEEKEND
We could not have asked for better weather this weekend. While we did have some rain, in between storms was so beautiful. That meant plenty of hikes and a 26 mile bike ride for our son. I'm not sure where he gets his energy from.
FRESH AIR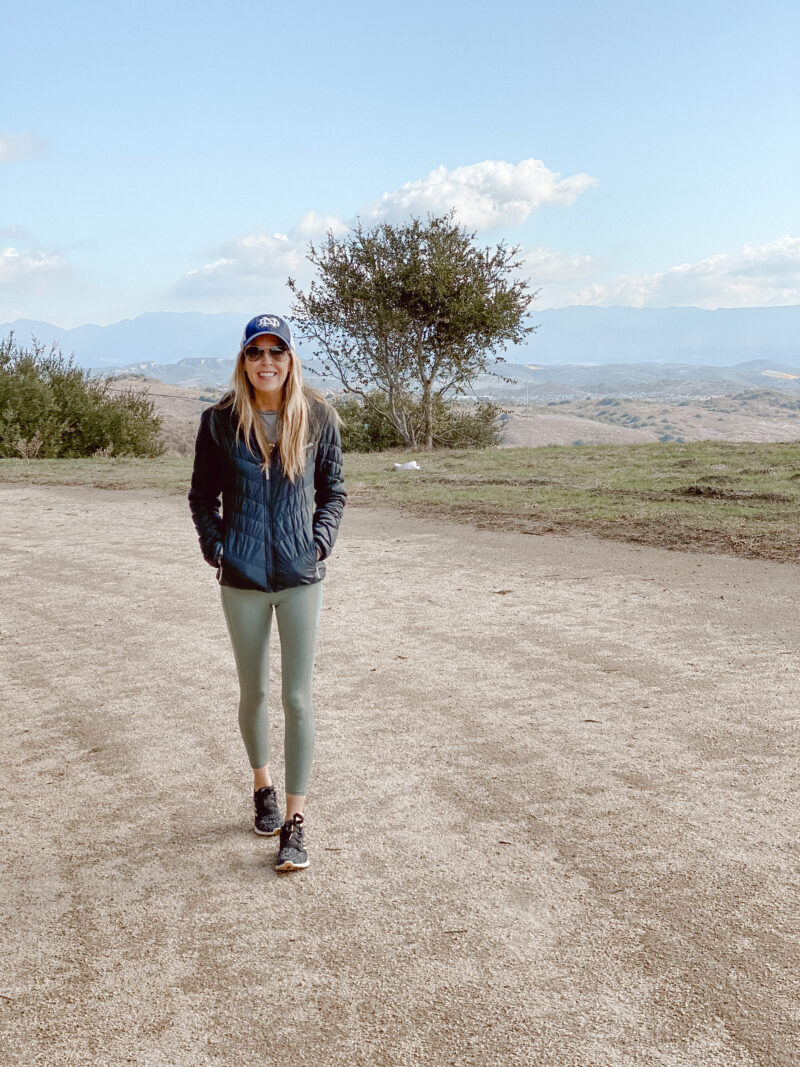 Loving these Amazon leggings. This is the heather green color. Can you tell how freezing I am? Without question, it was a chilly weekend.
DATE NIGHT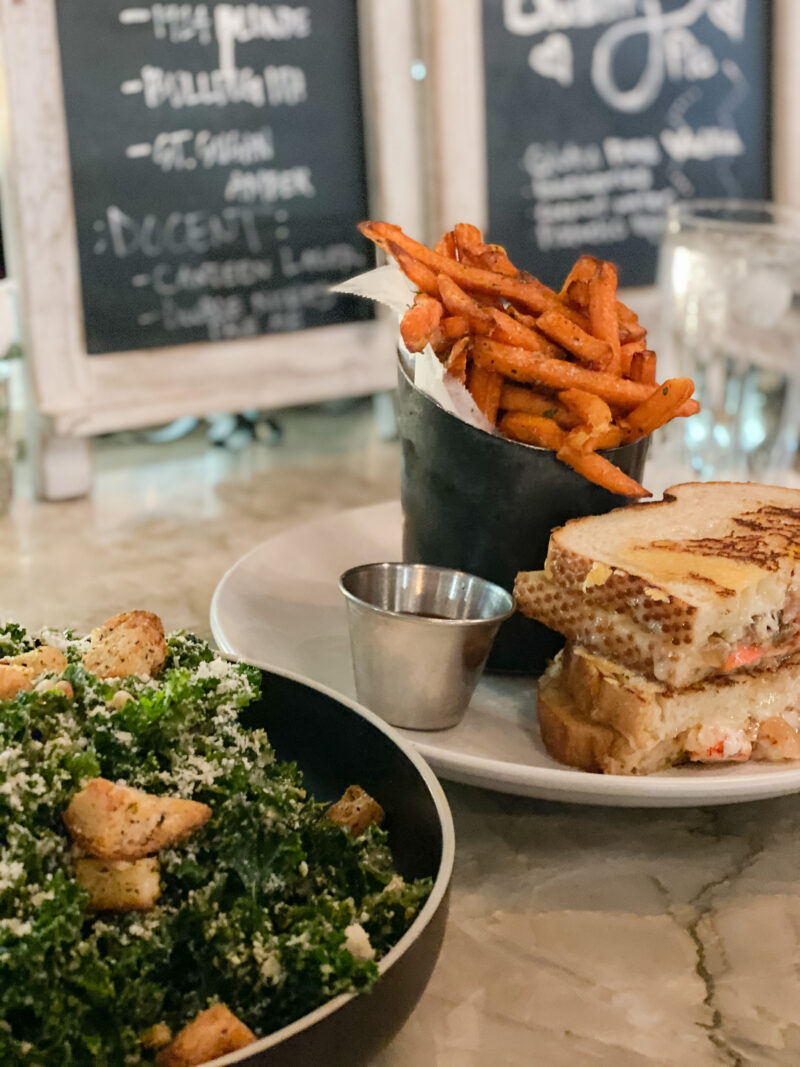 Date night is a priority around here. We find that just two hours doing something without the kiddos is so important. It's fun to get out of sweatpants and just spend quality time together. We had planned to go towards the beach but the rain was coming down so we hit up happy hour at Scarlet. Always love getting the kale salad and the lobster grilled cheese.
IMPRESSIVE COLLECTION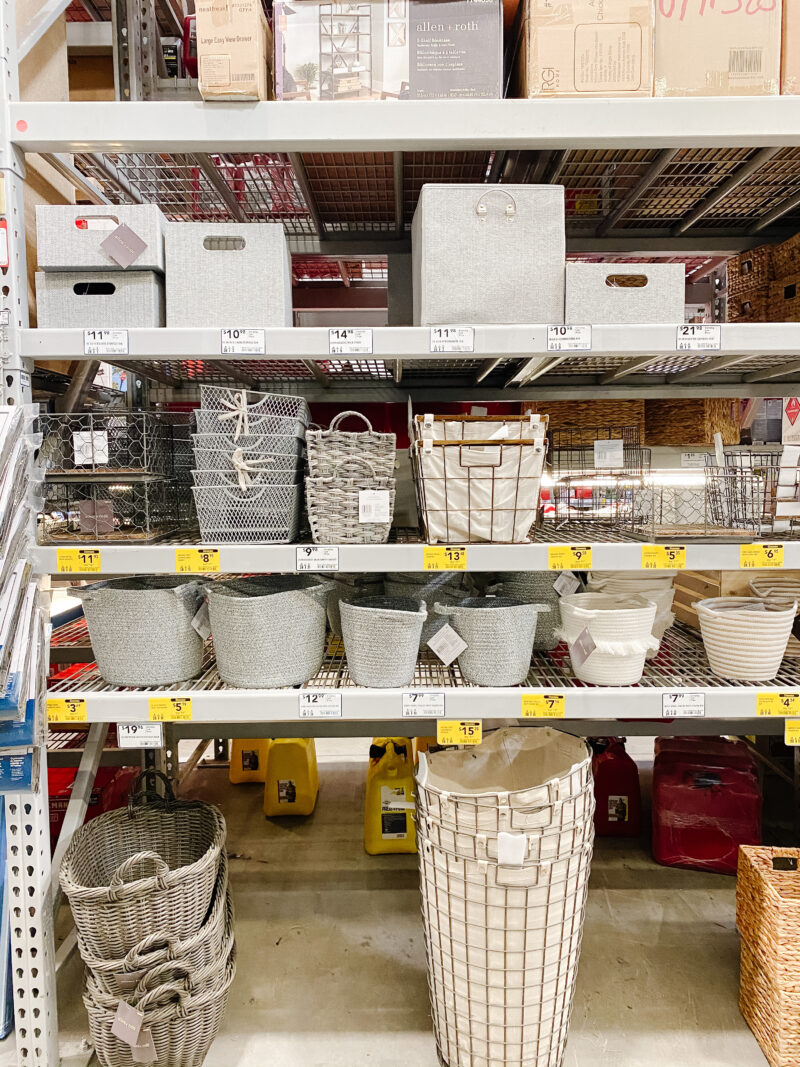 We are tackling a small portion of our master closet and hit up Lowe's. They have so many great storage options right now so of course I got distracted. They actually reminded me of cute Target items. The gray baskets ($19) on the floor are really pretty and versatile.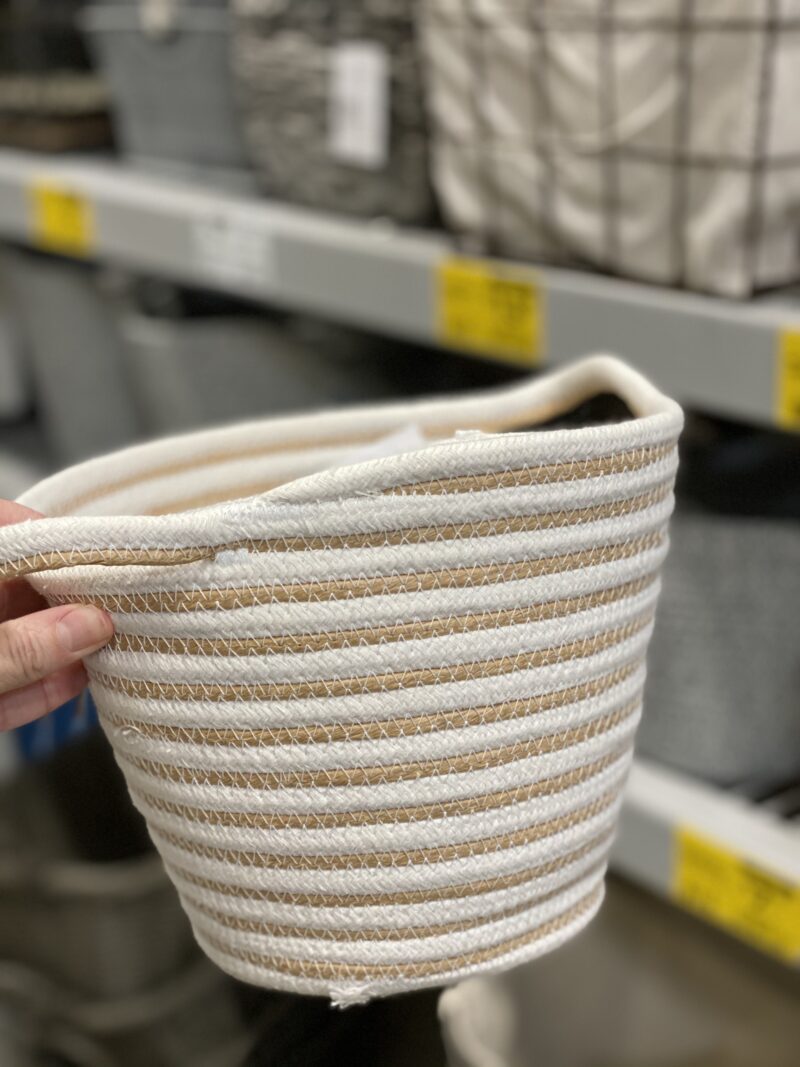 I thought these were really cute. You can order online for $7.99 but it our store they were on sale for $5.99.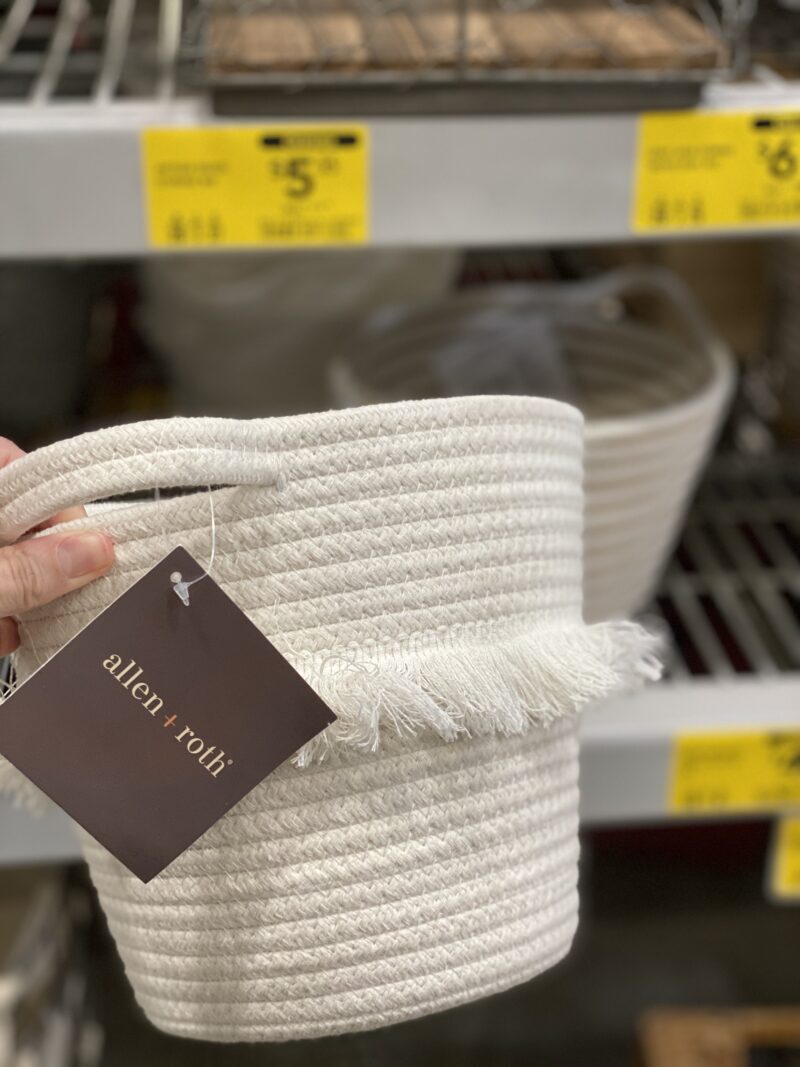 These are really sweet too and would look darling on a shelf. They are only available in store, but a great price at $7.99.
OUR CLOSET PROJECT
Here is the area I am tackling. We have a generous master closet and the previous owners installed drawers and some wire shelving (seen on the right). We actually love the system as it works just fine for us. But this part of the closet was left untouched and it's time to ditch the sagging wooden rods and utilize the space better. We want to match what is already here and we definitely don't want to spend a fortune so a simple closet system should help us out. Fingers crossed.
THE NEW SYSTEM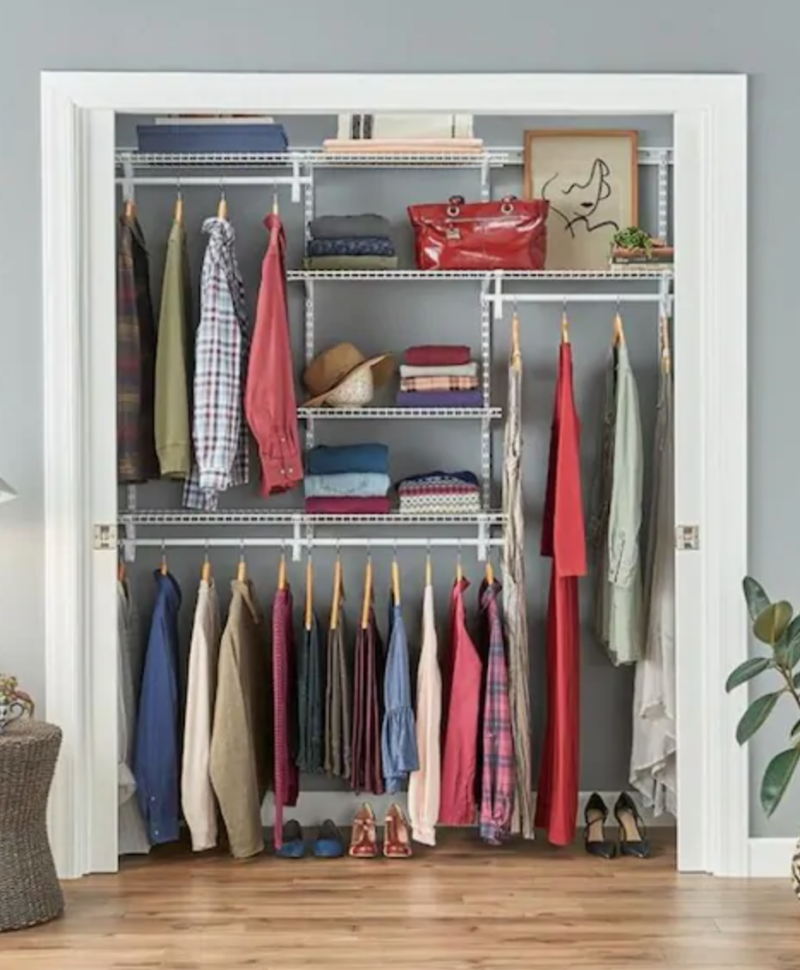 Yesterday we moved everything out and took down the rods and support boards. Today we will sand and paint so we can put this on the wall. While we are not working with the same width, we hope that the system we bought will allow us to be creative enough to make this area of the closet much more functional.
Time to hit the ground running. Meal planning, grocery shopping and some painting are on my agenda. I hope you all have a great Monday.