Good morning. We woke up to a cold and rainy morning. It makes me want to snuggle up and stay cozy but alas the to-do list is a bit long today. How was your weekend? We had a wonderful time celebrating our daughter. Just like that she is 15 and time continues to fly by. I have to say that this age is one of my favorites. I love watching her mature and grow into her own. Here is a recap with our Monday Morning Wrap Up.
BEAUTIFUL BLOOMS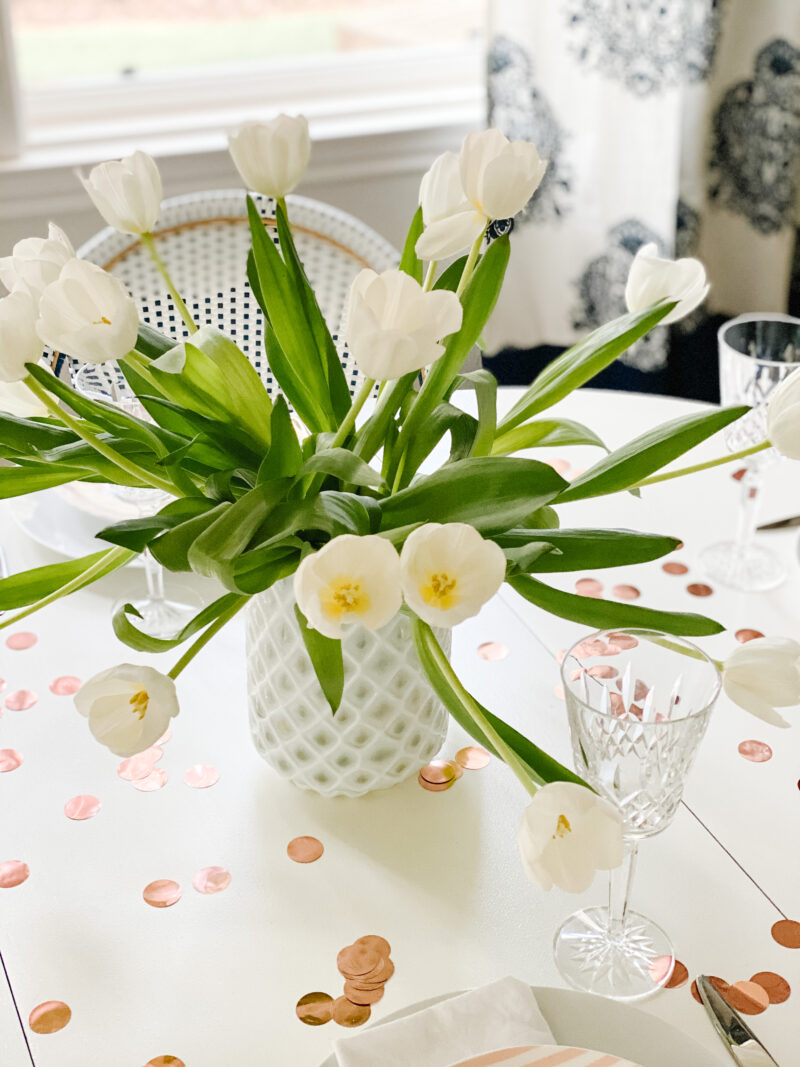 This photo was taken this morning. I couldn't believe when I woke up these tulips still looked so gorgeous. Sometimes they last forever and sometimes they don't. Nothing prettier.
BIRTHDAY WEEKEND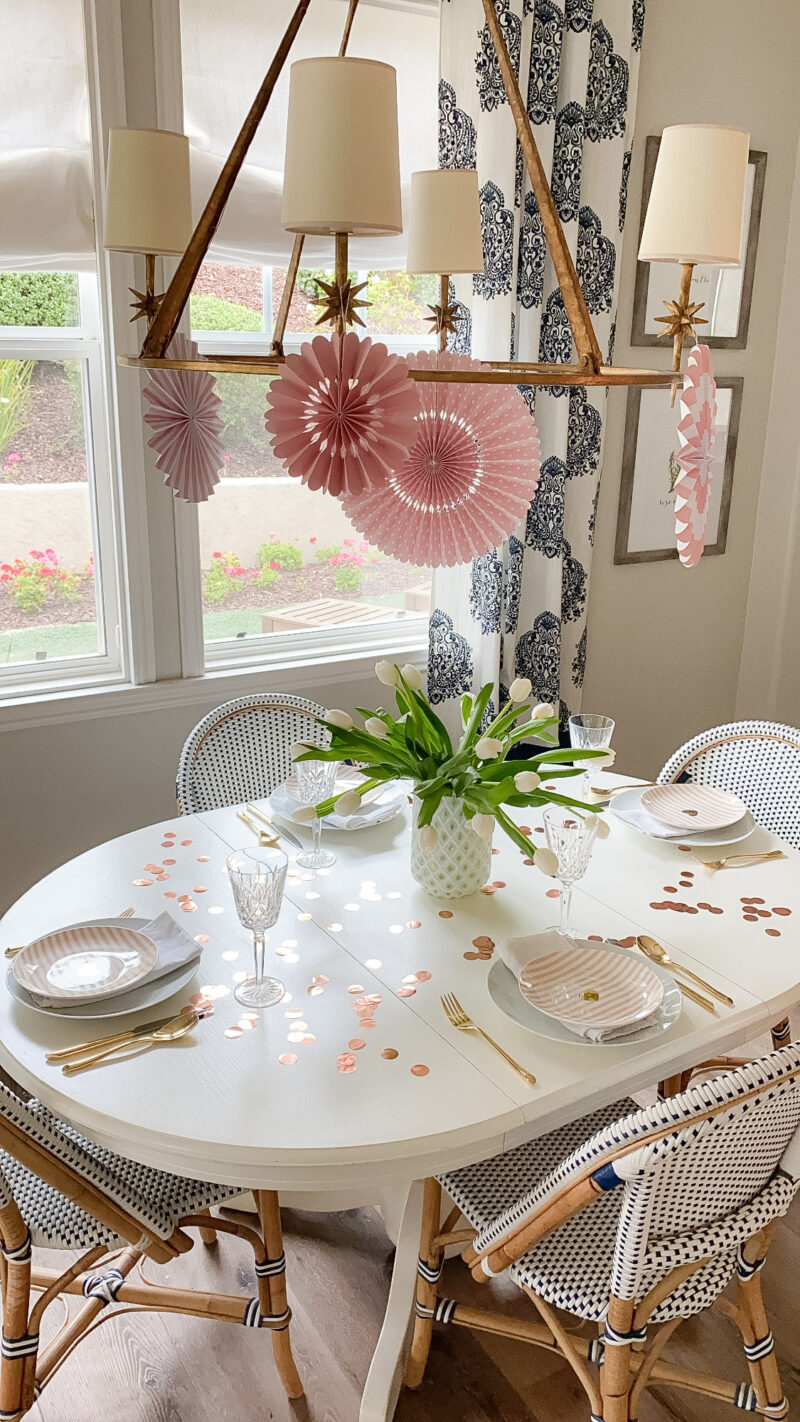 My mom used to decorate our kitchen table for our birthdays and we have carried on that tradition. The blush plates were from here but you can find the gold flatware here. We have had it for a couple of years now and love it.
You can always count on Trader Joe's for beautiful blooms. I though this color combination was so pretty.
OUT AND ABOUT IN LA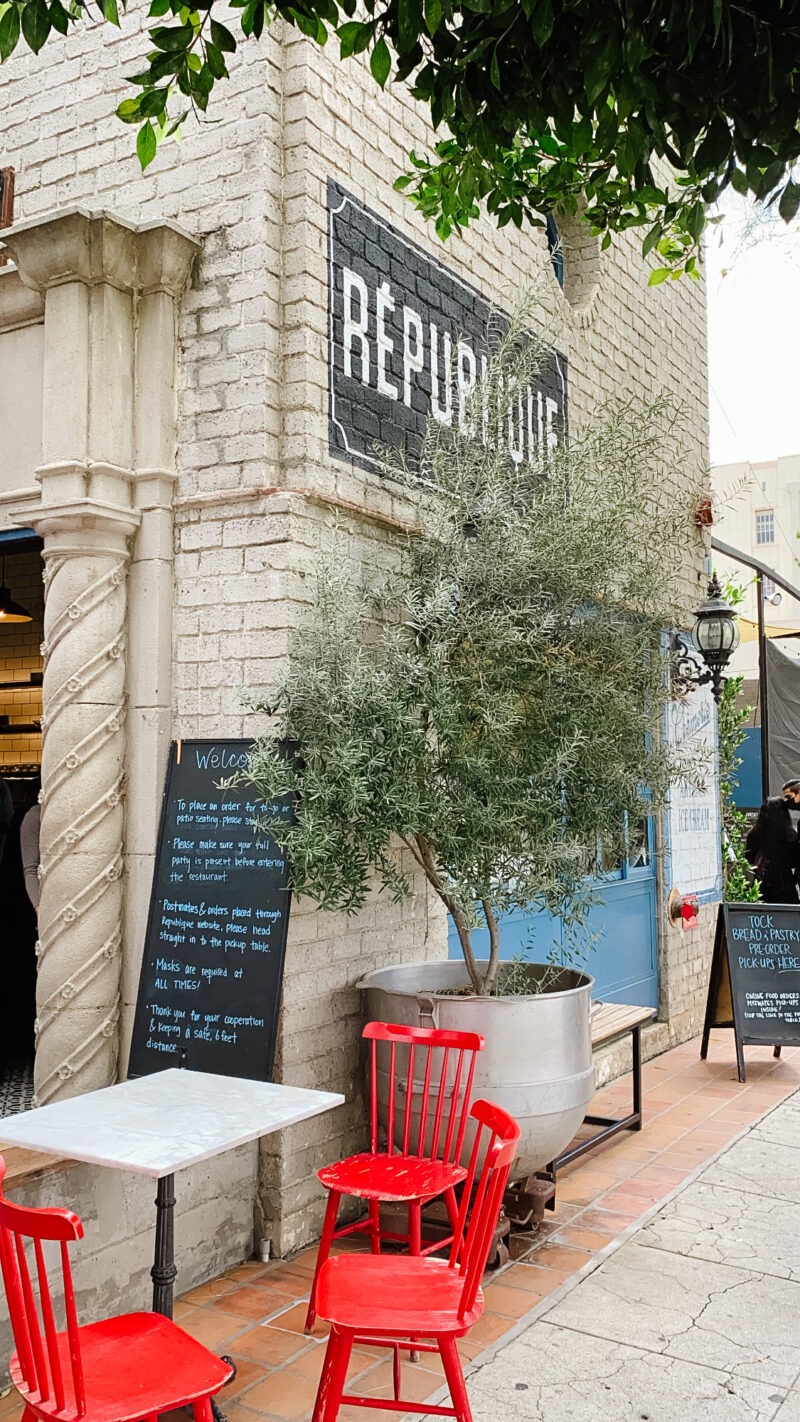 Because we are moving, there are a few things on my daughter's California bucket list and shopping in LA was one of them. We had so much fun exploring and enjoying the day. We hit up Republique for lunch. My friend Shalice recommended it and she was so right. It was not only adorable but the food was fantastic. They have areas to eat indoors as well as a huge patio. The line was long but went very quickly.
I just love the decor. If you happen to go, the Eggs Benedict might be my favorite to date. Outstanding. The kids gave the smoothies two thumbs up as well. We spent the rest of the day exploring and walking around The Grove. A fun day for sure.
HIKING TRAILS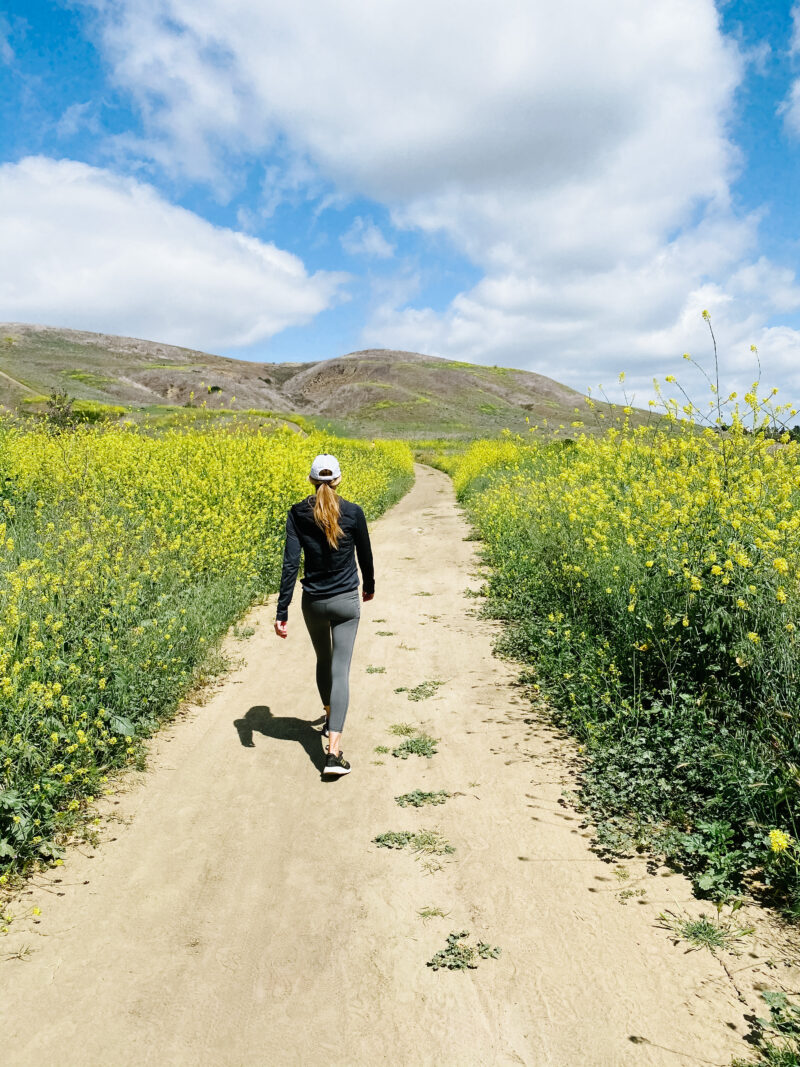 The Spring wildflowers are everywhere and make these morning hikes so pretty. While I will miss these neighborhood trails, I am excited to explore new ones in Tennessee. And I'm always in my Amazon leggings.
BOYS NIGHT IN THE KITCHEN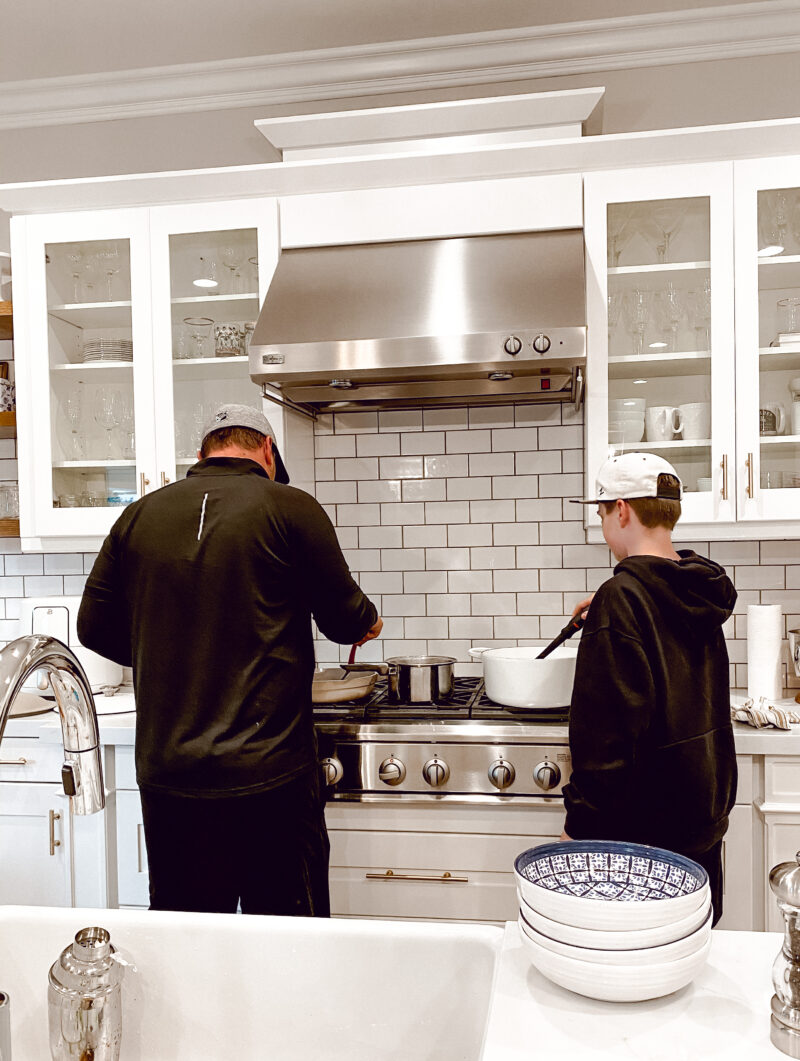 My son loves to try new things and cook dinner for the family. This past weekend he made homemade Ramen with help from my husband. It was delicious and when I don't have to even think about dinner it's a dream come true.
GIRLS NIGHT OUT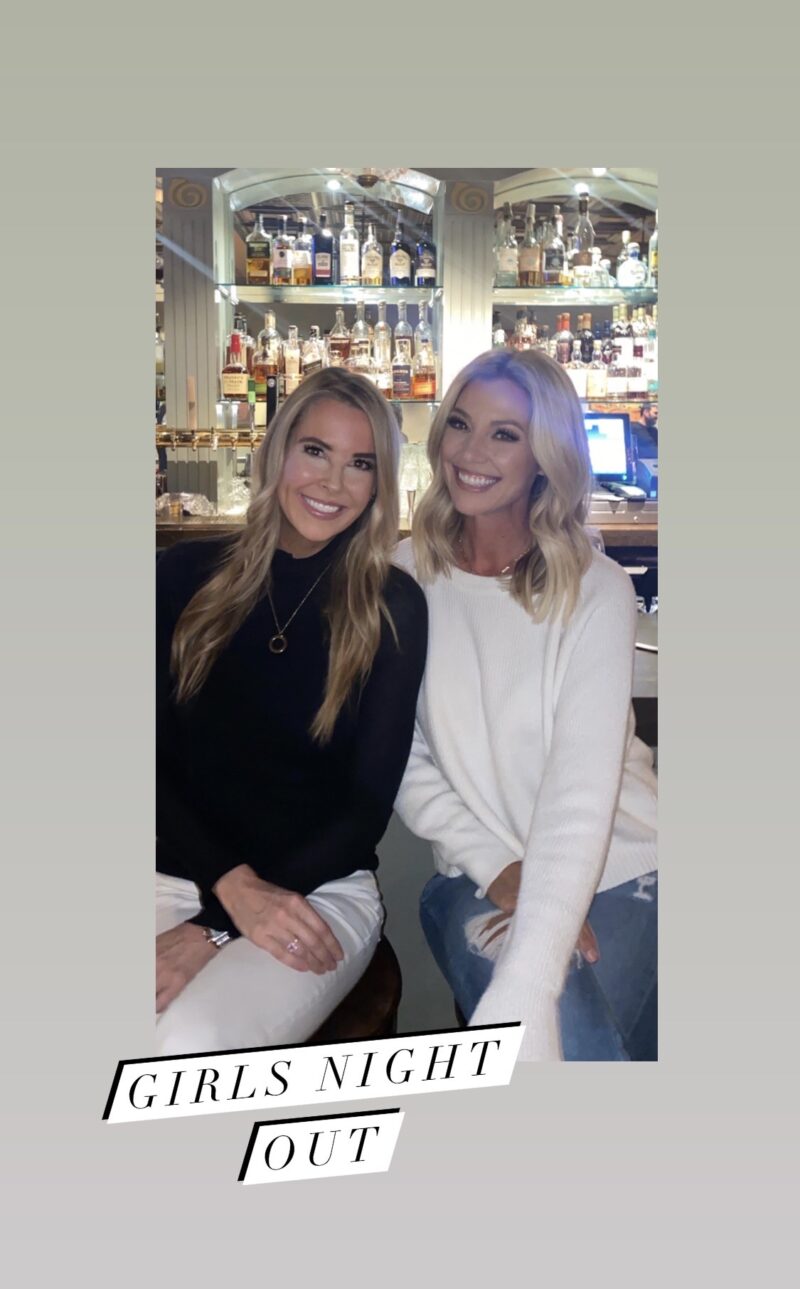 You know those girlfriends that just get you. Priceless, right? That is what I will miss the most but thank goodness for FaceTime. Kimberly and I have been meeting up every couple of months for the last five years and we cover everything from raising children to business development to our latest recipe finds. We have a fun collaboration coming up that we hope will be very helpful to many. And after posting this photo, so many of you commented on my long hair. I have the liquid collagen to thank for that.
Now it's time to hit the ground running. Anyone else a tad overwhelmed this morning. I will feel much better after I cross a few things off of my list. Make it a great Monday, friends.