Good morning. What were you up to this weekend? We definitely pushed pause on getting things done around here so we could enjoy the area and spend time nurturing new friendships. We hit up some really fun places and explored more of our town. I have a couple of fun house updates to share this week so be on the lookout for that. Here is our Monday Morning Wrap-Up.
A WARM WELCOME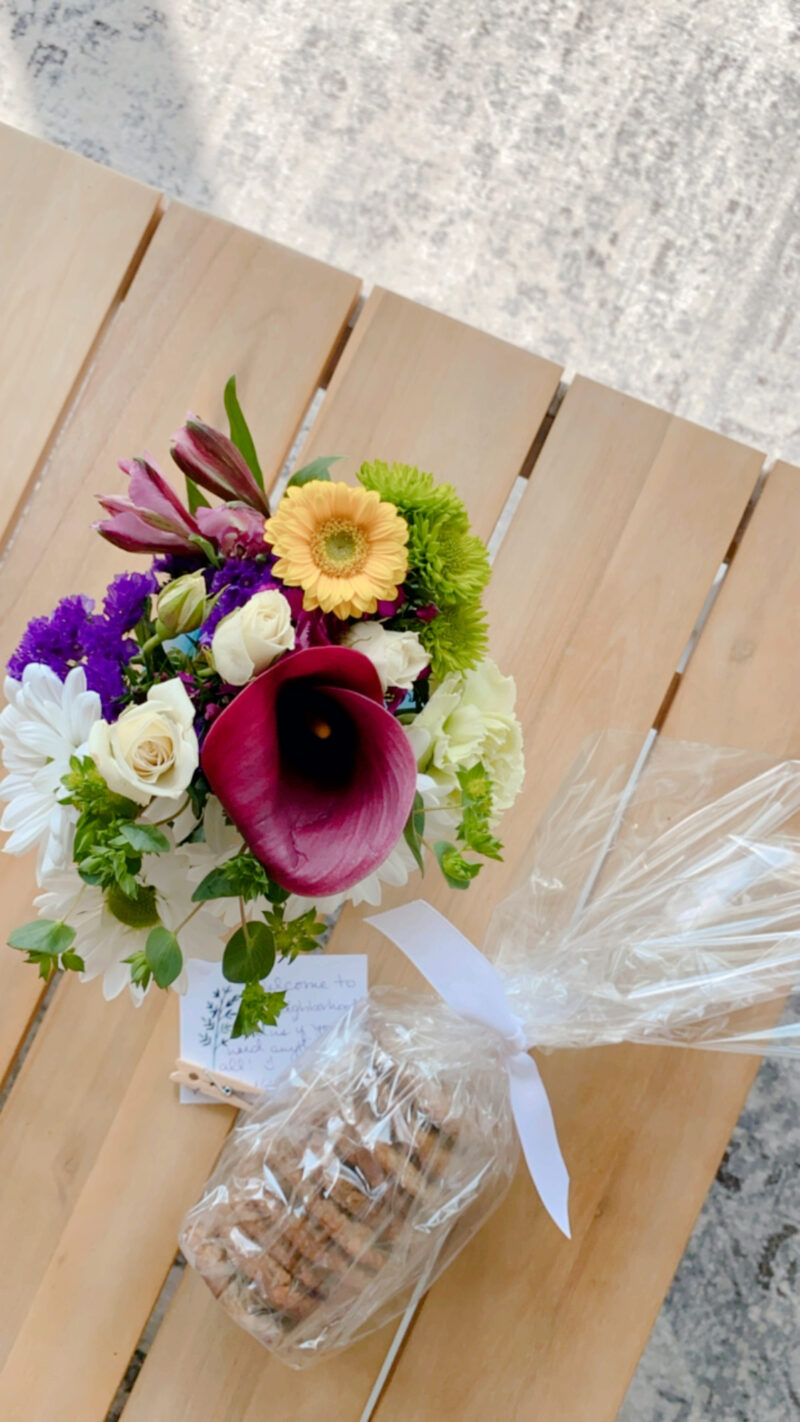 One of the days our doorbell rang and a darling neighbor showed up with homemade cookies and flowers. It was such a warm welcome to the neighborhood. It was really difficult to leave our neighborhood back home as we had the most amazing people around us. I almost cried when she left because it just felt so nice to know that the same sense of community and kindness is the example my children will see. And the cookies were amazing so I will see if I can share the recipe.
SUCH BEAUTY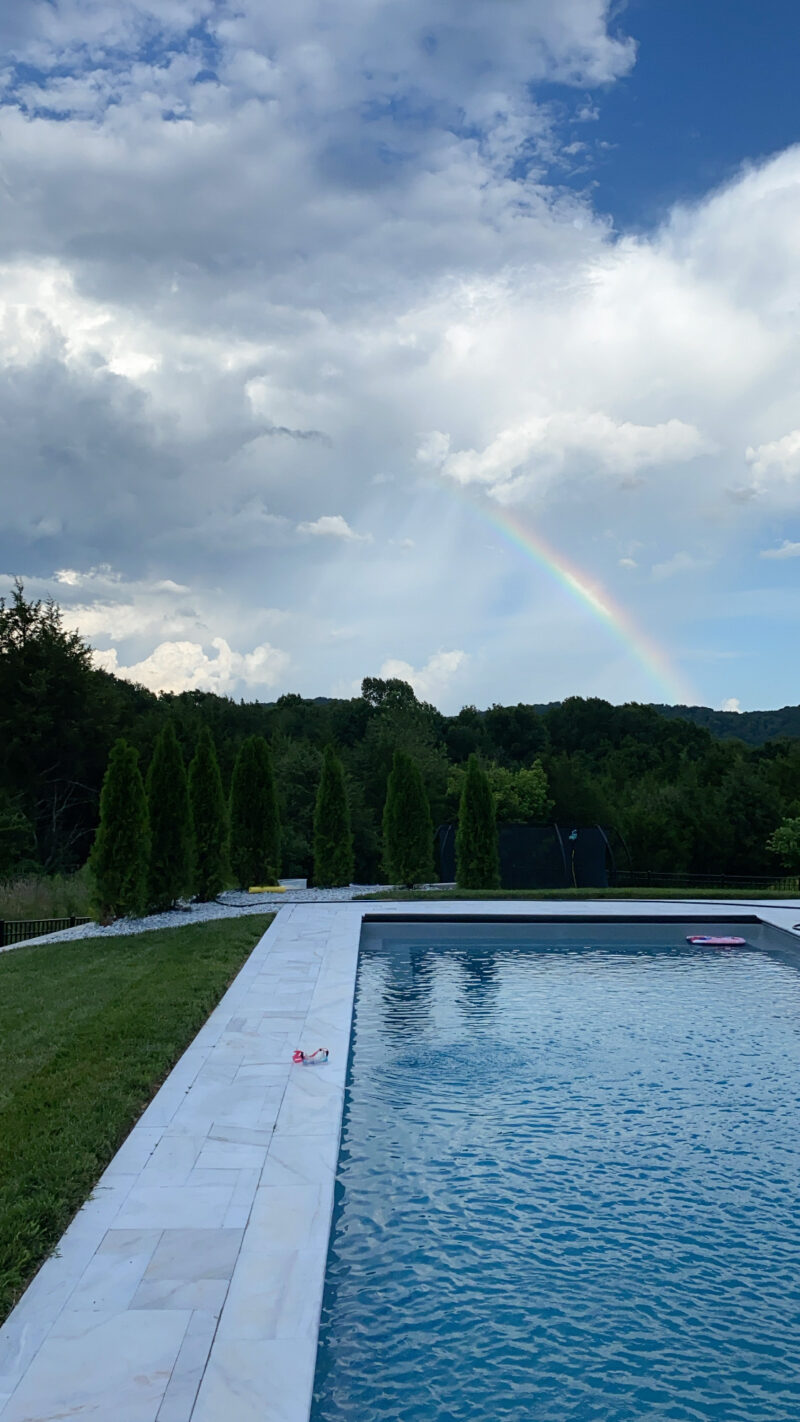 On Friday night my daughter and I headed over to our friend Pam's home. She may have one of the most spectacular backyards I have ever seen. We were chatting away when we heard one of the girls shout, "Look at the rainbow!" It was just so pretty. I always think of my mom when I see rainbows so it was a nice hug from above.
HARPETH HOTEL
If you ever come to the Franklin area, The Harpeth Hotel is beautiful. It's located right in downtown so you can walk to absolutely everything. My husband and I popped in just for a bit and we were definitely impressed. I hear the food is delicious, too.
MAIN STREET FESTIVAL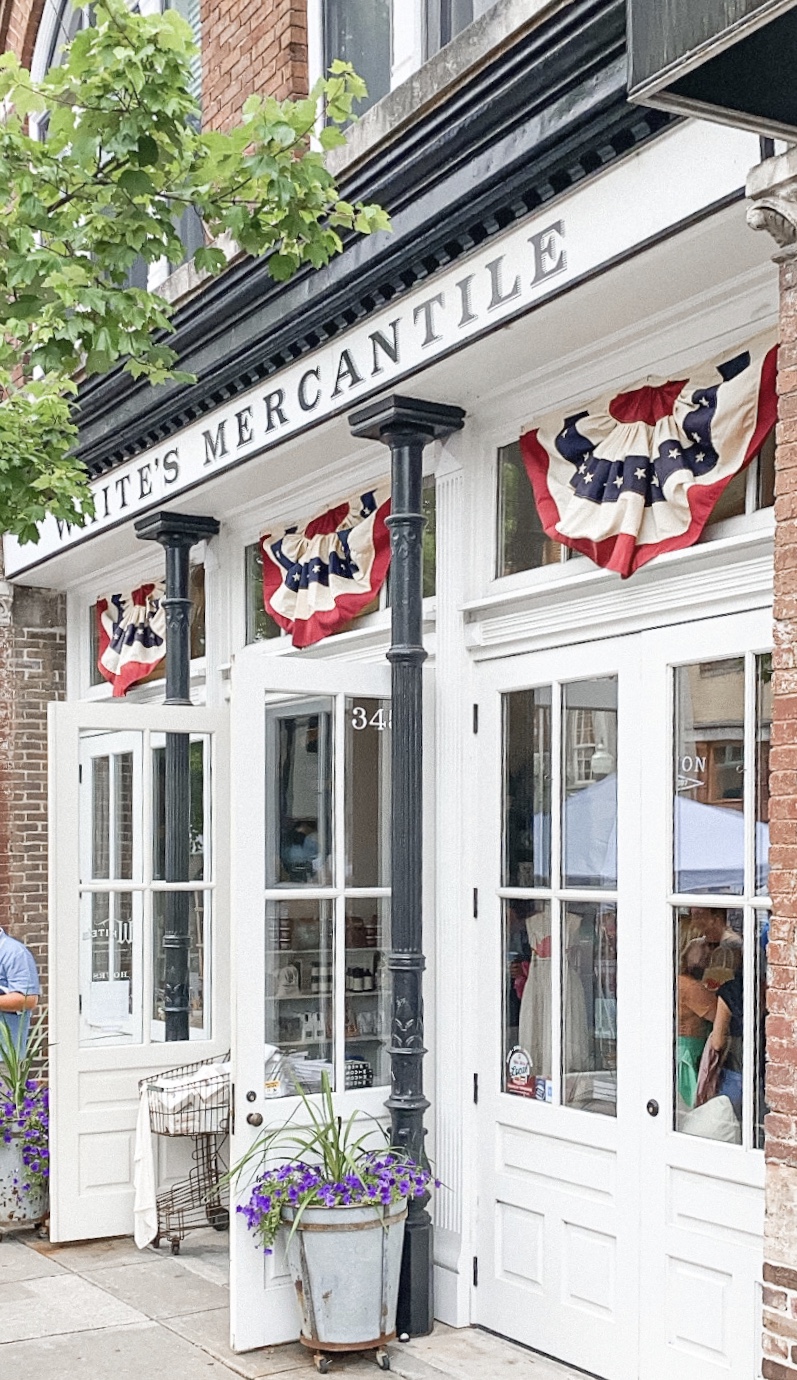 On Saturday we hit up the Main Street Festival in Franklin. The streets were filled with tents and it was so much supporting locally owned businesses. Of course it didn't take long for my daughter to find some jewelry that caught her eye.
I fell in love with these homemade soaps. A very unexpected rain storm blew through and we all took cover under City Hall. But I was so impressed with these small business owners. Despite being drenched, they had a smile on their faces and went right back to business as usual. The festival lasts for two days so if you happen to be in this area next summer, it's fun to put on the list of things to do and see.
FRIENDLY FACES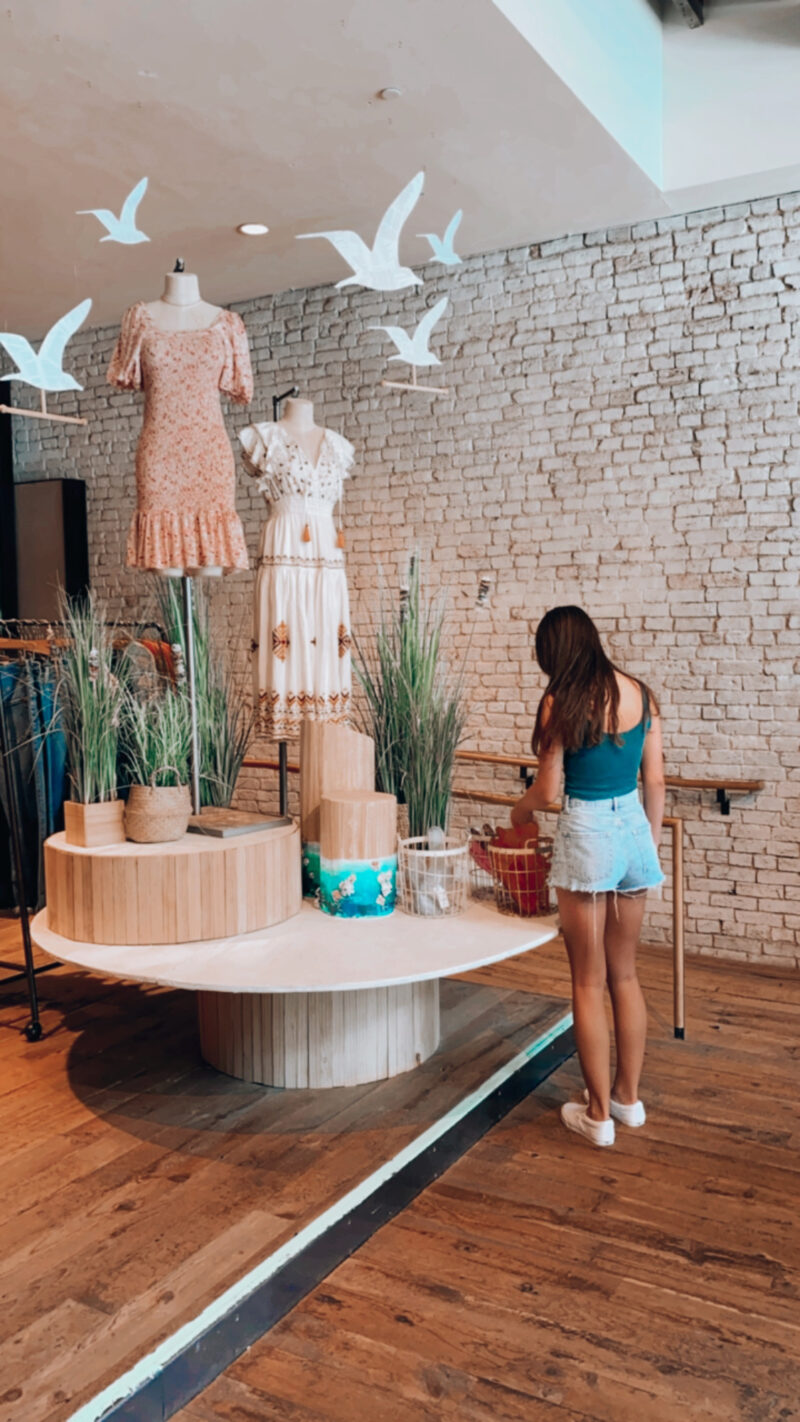 This little lady lucked out because one of her friends was driving through town on their way to Charleston. We were able to meet for lunch and sneak in a little bit of shopping at Anthro. Just love this white dress (perfect for warm summer days) but will wait for it to go on sale. Seeing faces from home in our new town makes it feel so much more real.
LOCAL RESTAURANT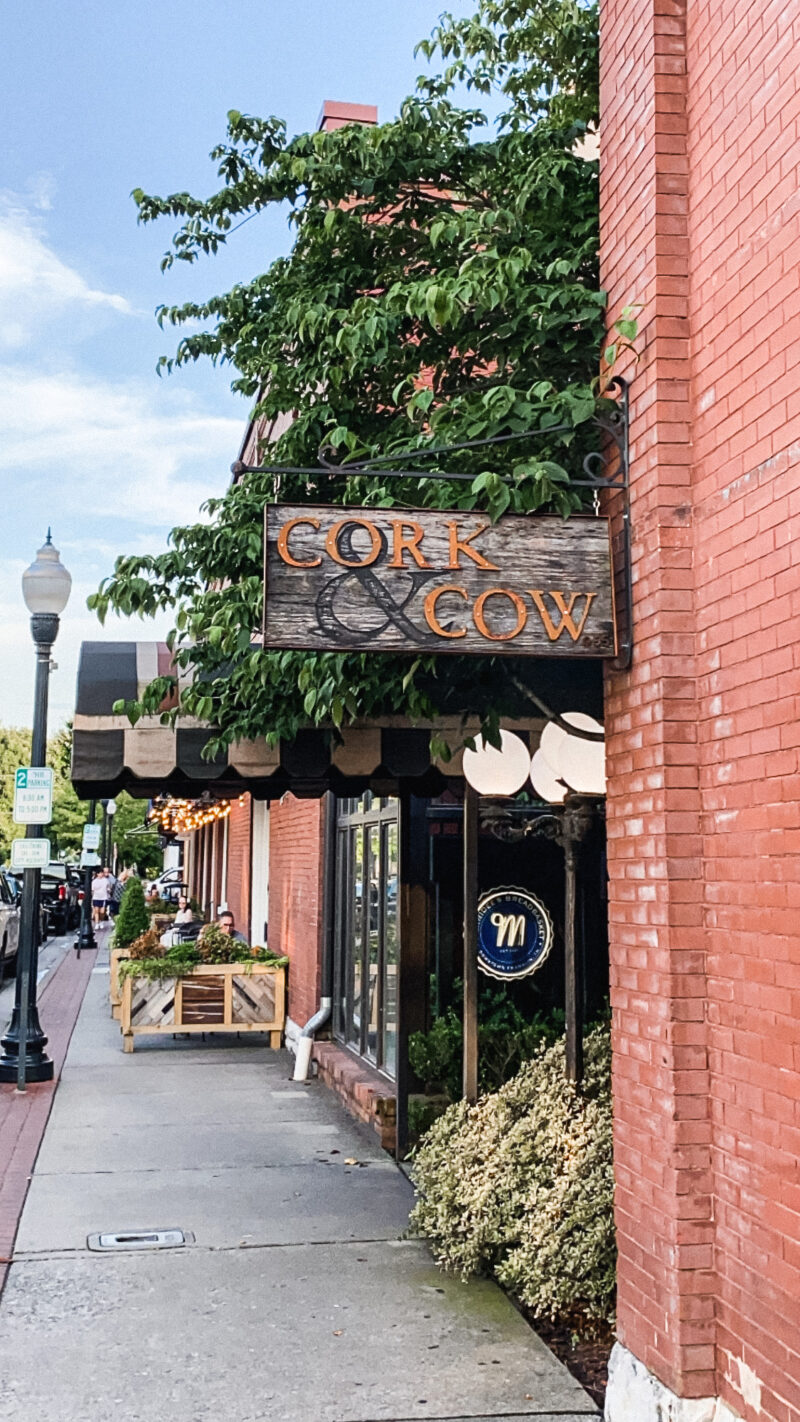 Speaking of faces from home, I was able to meet up with Elizabeth (Pretty Smitten) and Becca, both from my hometown, at this great restaurant. Having all recently moved, it was a chance to exhale and swap stories of how the adjustment is going. The staff at this restaurant could not be nicer and didn't mind that we talked the night away.
This week we we are jumping into sports camps, physicals and all of the nitty gritty that needs to be checked off the list before school begins
OUR ANNIVERSARY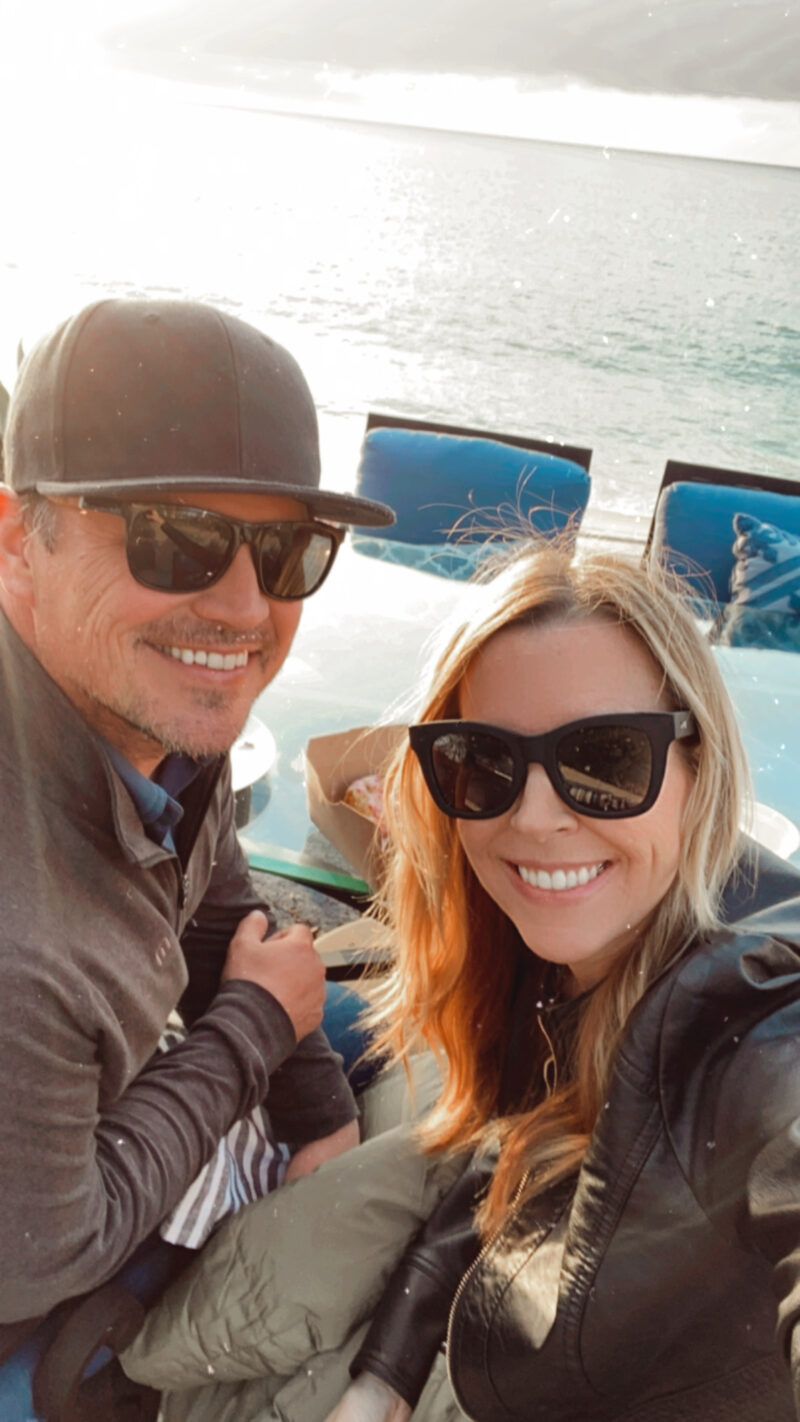 cheers to one million more adventures
Today marks our 18th wedding anniversary (20 years together). Ryan, you are the very best human I know. Your genuine heart and goodness are evident to everyone. We've certainly been through it and I can't imagine having anyone else by my side. I love you. Happy anniversary!