Good morning. Waking up with such a happy heart because my sister is here! I couldn't be more excited. There is no better feeling than sharing our new home and town with family. I can already tell the time is going to go by too quickly but I plan to savor every minute. Of course if the rain would go away that would be super helpful. Here is a look back at our Monday Morning Wrap-Up.
HENRIETTA RED
If you are local, Henrietta Red is in Germantown and is fantastic. The food is excellent and the decor is darling.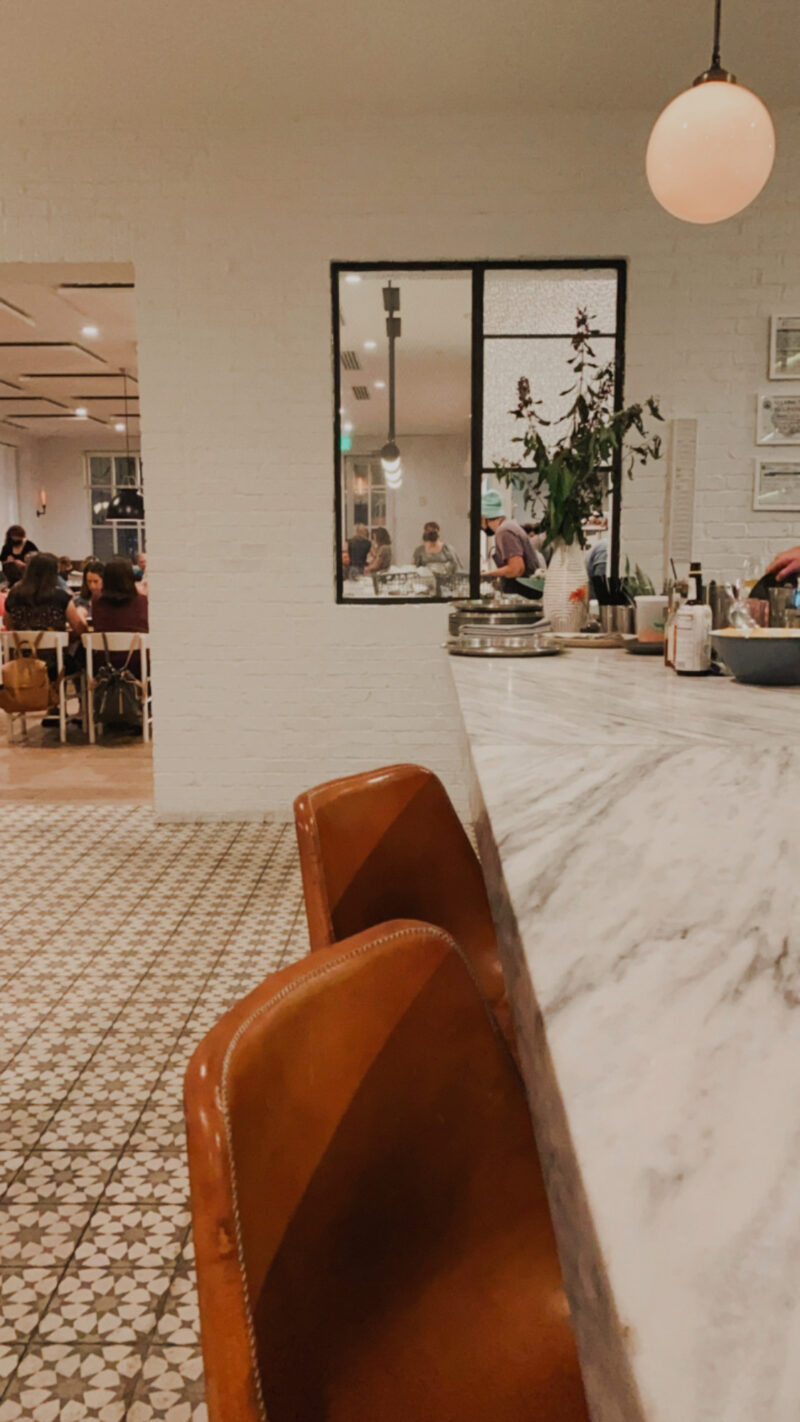 There is a nice long bar area and a separate dining room. There are a few very long tables for big parties which is also nice. Of course I was all about that tile.
A JOYFUL SKY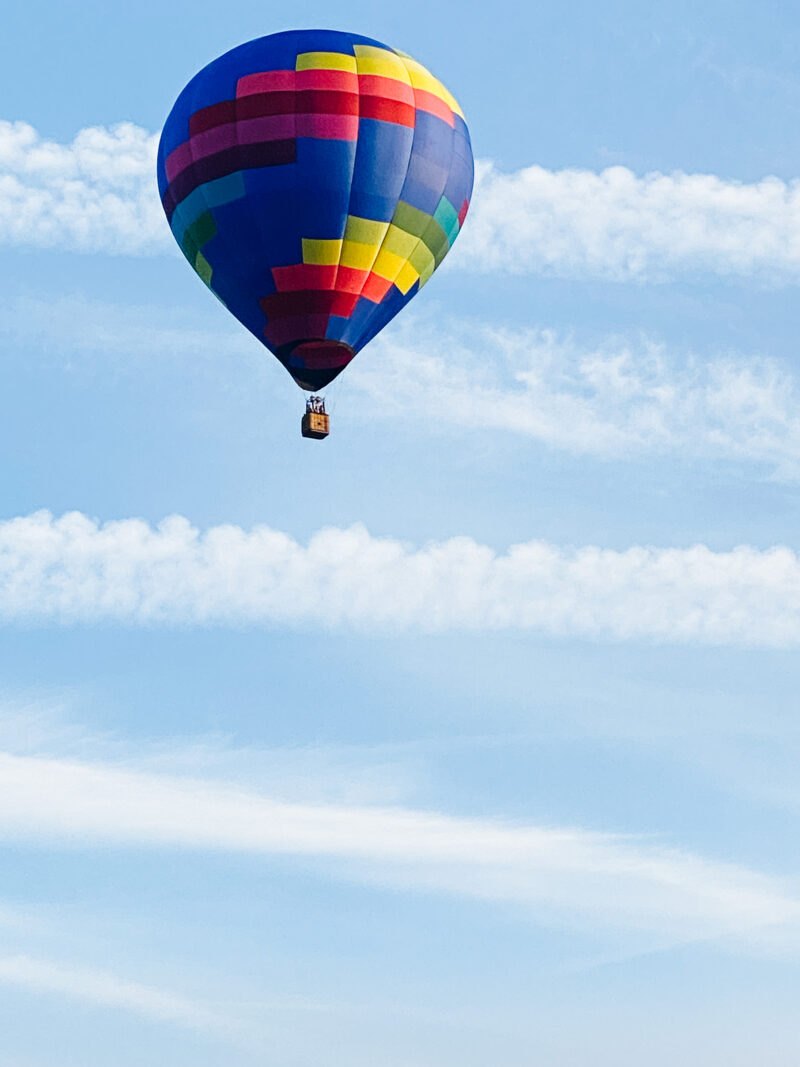 The other day I drove my daughter to school and this was right overhead. I love seeing these beautiful hot air balloons over our neighborhood. What a great way to see the area and enjoy a crisp morning.
TARGET RUN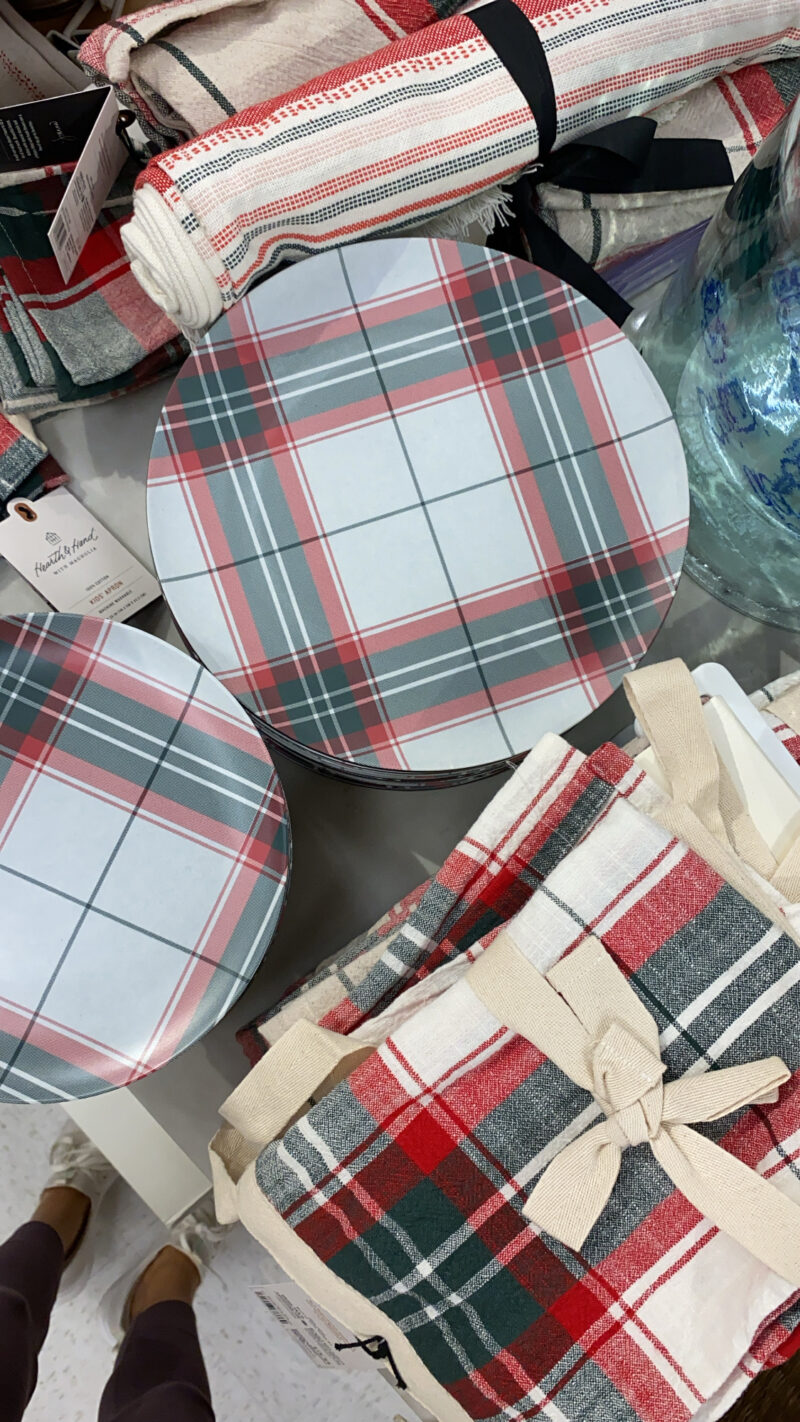 Bring on Christmas. I usually tip toe around sharing early holiday content but this year our entire family is excited and ready. For all of the holidays. Maybe it's being in a new place and knowing the feeling of tradition. And this line by Hearth & Hand from Target is really cute. I love seeing traditional plaid this time of the year.
They even sell plaid pajamas this year for $15 and they are adorable.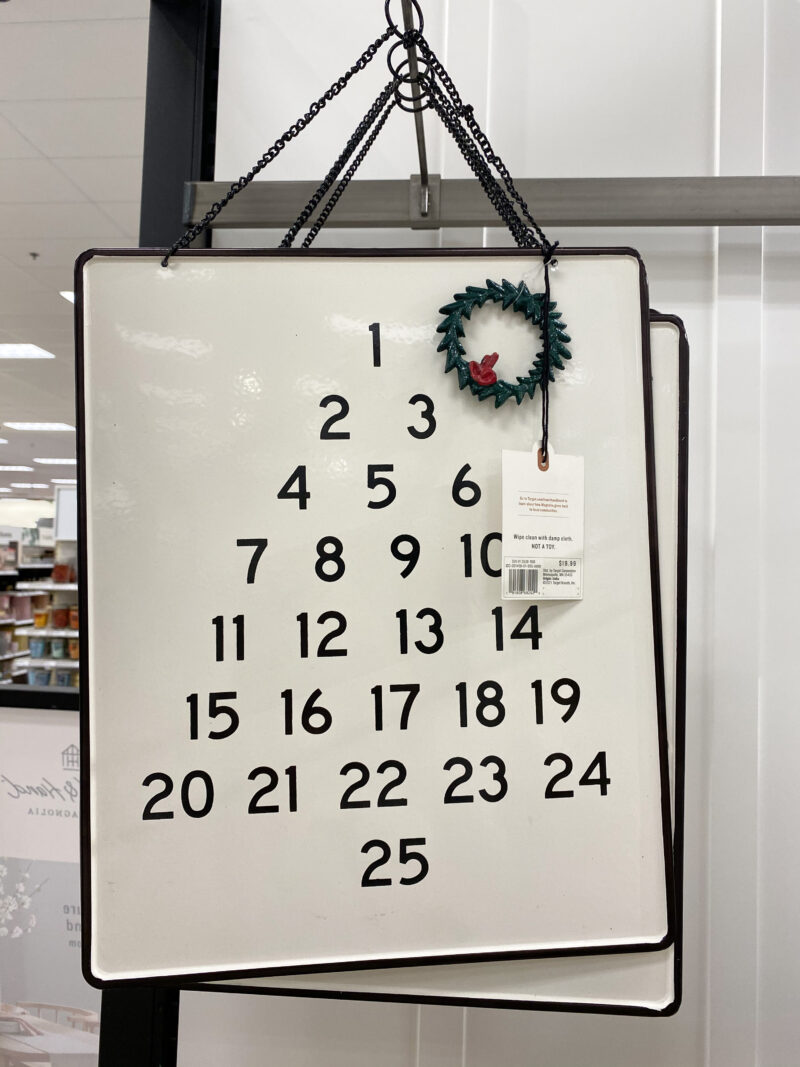 Let the countdown begin. Well, not exactly but I thought this was really cute and pretty darn clever. The wreath is a magnet and can easily be moved in the month of December. When I see things like this I think, "Now why didn't I think of that?" I still have a love/hate relationship with Target. I can picture my mom walking beside me each time I am there and I constantly fight back tears. So if you ever bump into me, don't be surprised if I am a hot mess. It's still fun to browse but it's definitely an emotional roller coaster. But I will say that her journey taught me to slow down and I move at a snail's pace when I am looking around. She taught me that and I will forever be grateful. In fact my husband called me when I was there to see if I could make it home for the plumber and my first thought was, "But I'm in Target. I need a good hour here!"
MY HEART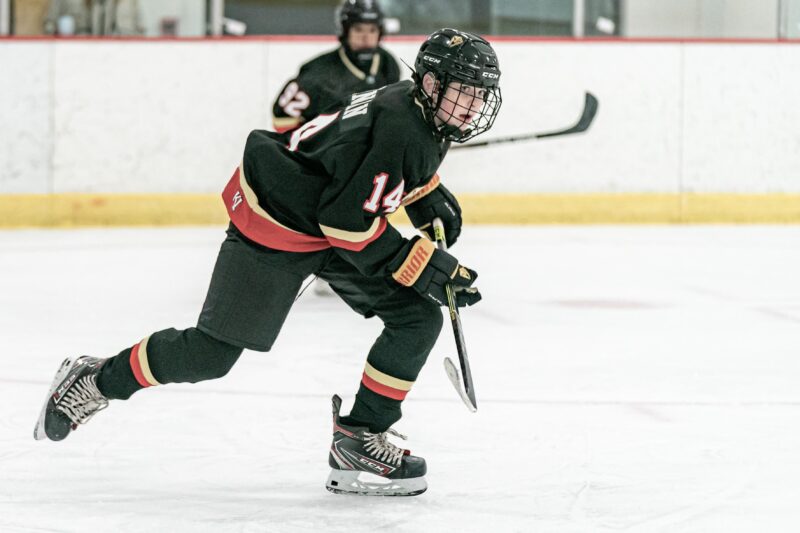 Friday night was such a joy because not only did we get to spend time with friends, but I was able to watch my boy play. Most of his games have been far away and I've missed out. I LOVE watching this boy pursue his passion.
LOUNGEWEAR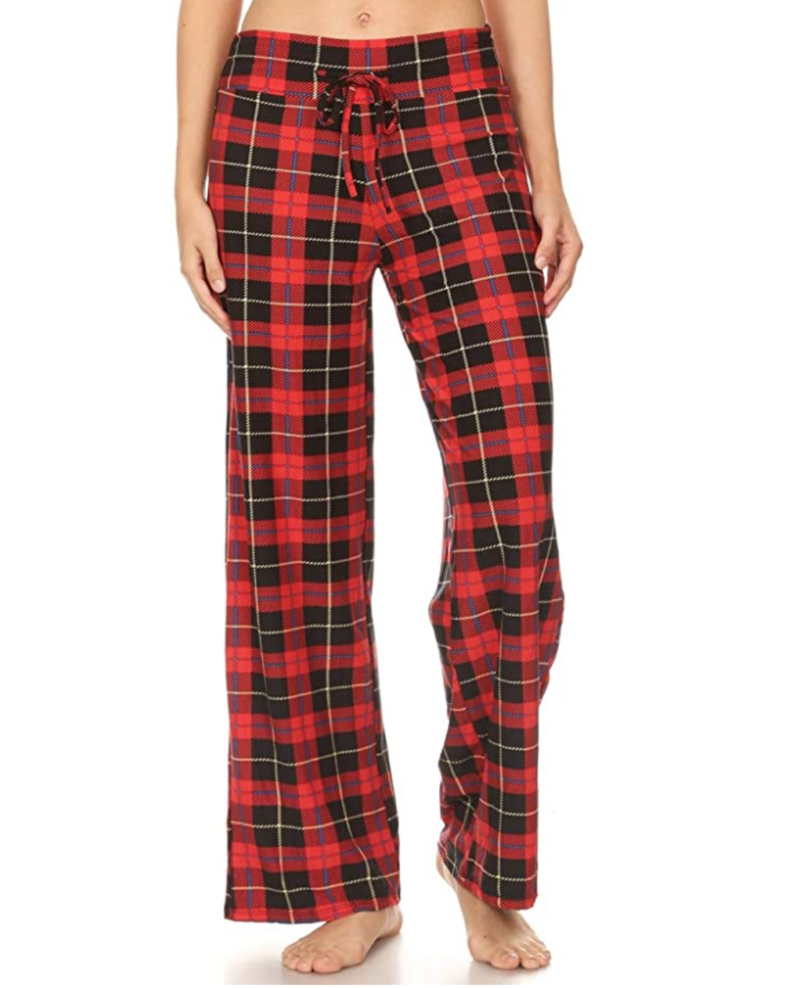 I thought these were really cute for this time of the year. I love the waistband and they are under $15.
CHRISTMAS TREE SEARCH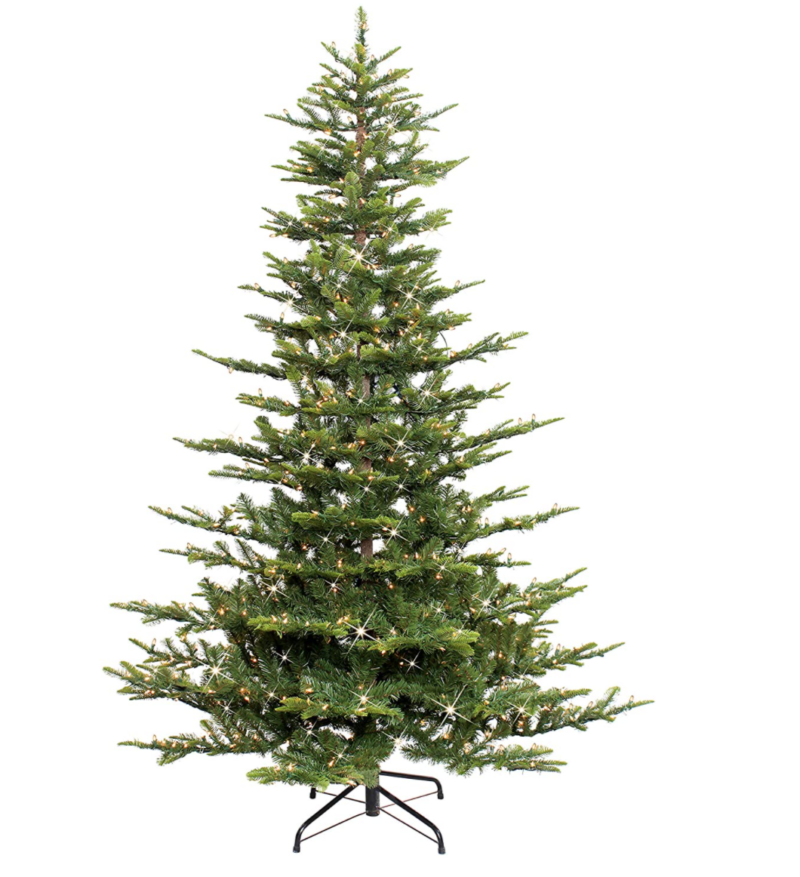 Many of you have messaged me about trees and I am working on a post but I came across this well-priced tree. It's more of the sparse look and receives wonderful reviews. This one is also really beautiful and there are a lot of photos from previous buyers to look through.
Let the week begin, my friends. I hope it's a great one for you. Pouring a cup of coffee and enjoying it with my sister on this rainy Monday is such a gift. See you back here tomorrow.