Good morning! The alarm came way too quickly today. Had one of those nights where you lay awake wondering how the week ahead will go. Will it be too crazy? Will I be in the moment? Will I let my stress take over? You know how things in the middle of the night seem magnified? We are launching head first into the last week of school but it happens to be lined with volunteer responsibilities, baseball playoff games and nightly play practice until 9:00 at night. Plus heaps of other things happening. Mama is a bit wide-eyed hoping we can savor the craziness of it all and encourage the children to savor these extraordinary events. And always fun to look back and see what the weekend held. Here is our Monday morning wrap-up.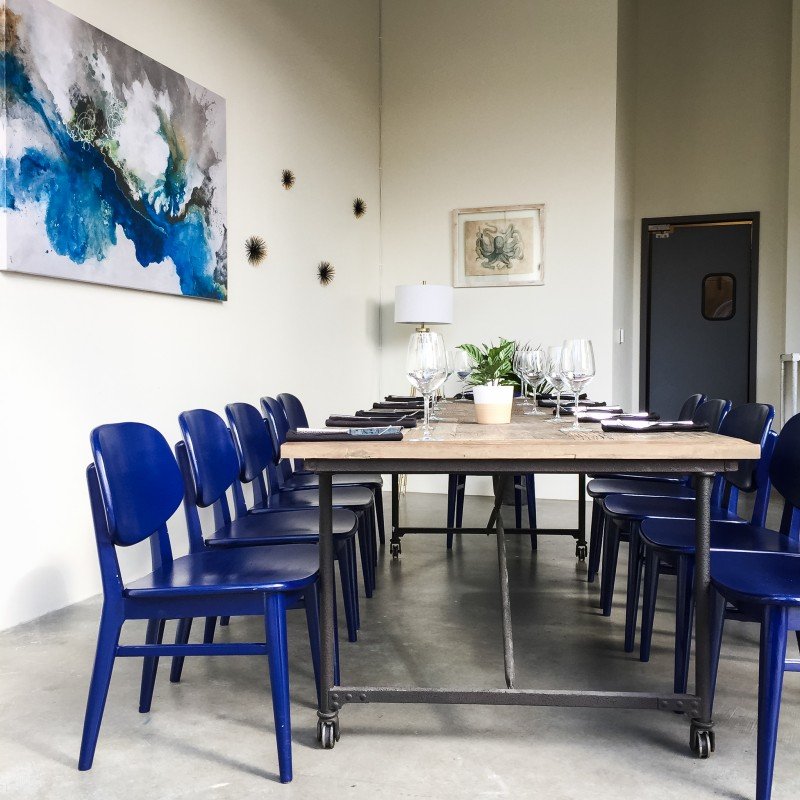 We kicked off the weekend with a fun double date night with dear friends. One of our new favorite spots is called Anchor Hitch and it's fantastic. Super chic decor and truly delicious food. Highly recommend the salmon as well as the ceviche appetizer. Best I have had in years. I will share more about this great spot in an upcoming "It's a Date" post. And can we take a moment to appreciate those blue chairs. So good.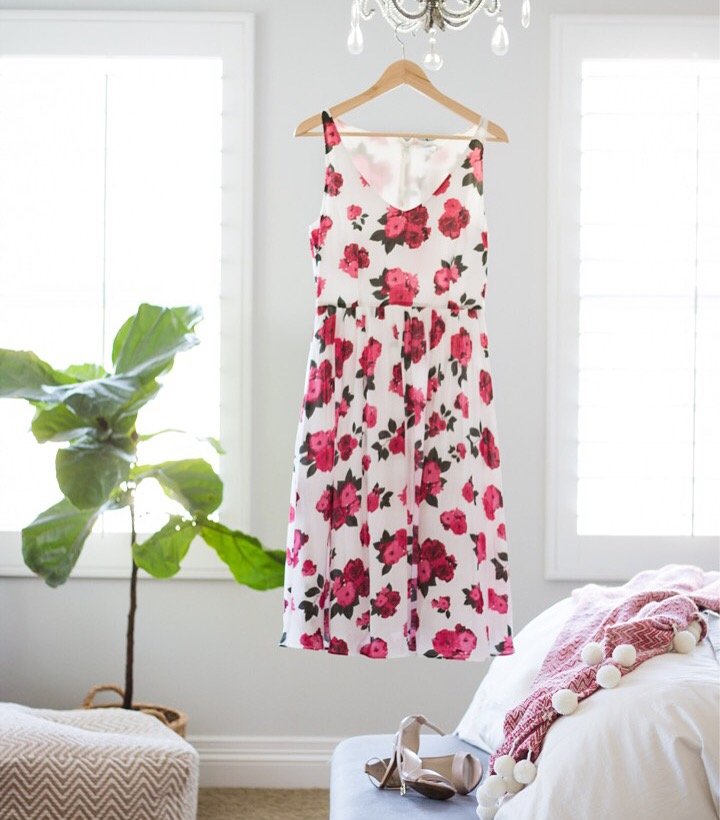 This weekend, I steamed this dress and realized that the best place to hang it is from the chandelier! Can't say enough about this pretty dress. I love it so much and those are the heels I adore, too. And my fiddle leaf fig is still going strong. The one in our living room isn't looking quite as happy. So tough to keep these figs thriving.
My very talented sister just remodeled all three of her children's bathrooms and each one is unique and gorgeous. I promise to share them all soon but wanted to show you this iPhone photo I snapped. Such beautiful tile and I adore the quartz countertops. Girl knows what she is doing!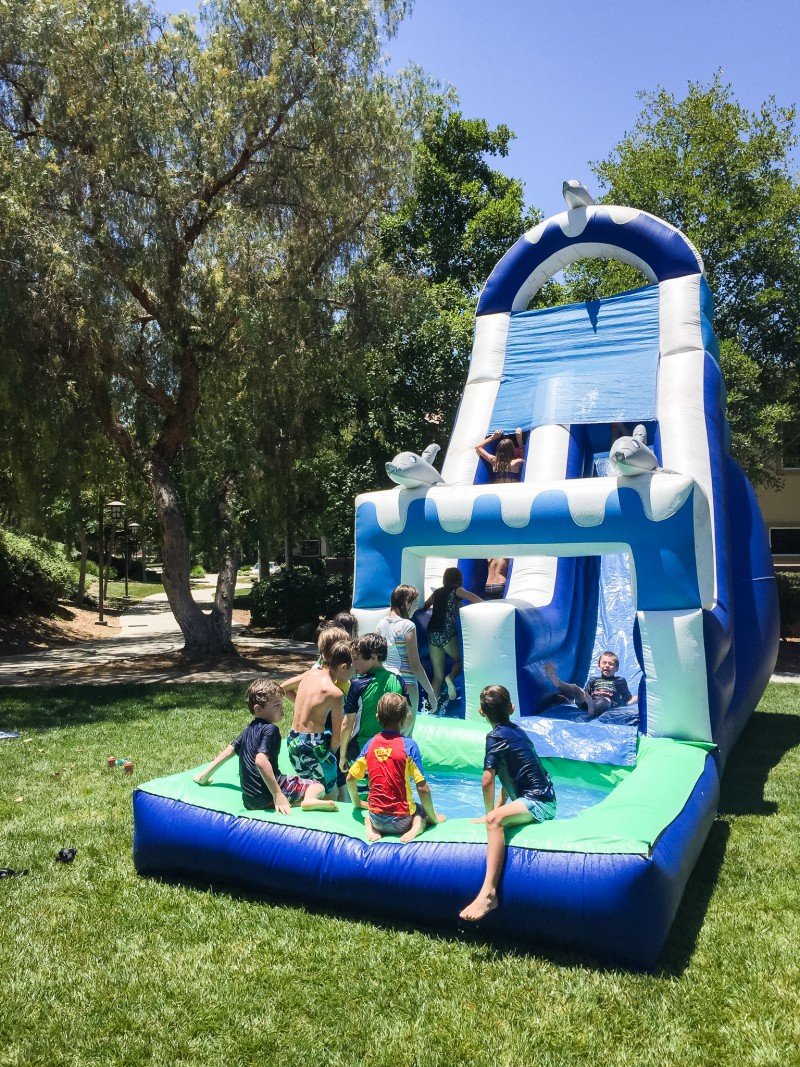 This photo makes me so happy because I can still hear all of the screams of joy and the laughter. Our amazing baseball coach and his wife, the team mom, threw the best end-of-season baseball party we have ever attended. Only the season is not over. This past week these boys had all of the moms crying at their most recent playoff game. This team had a rough start and even a nod to the Bad News Bears at times. BUT. What a comeback story and what a group of hard-working, determined boys. They are now in the top three and the teams they are beating are outstanding. It's been such a life lesson of perseverance and hard work. Priceless. If they win tonight they go on to the championship. But regardless, we couldn't be more proud of this group of athletes.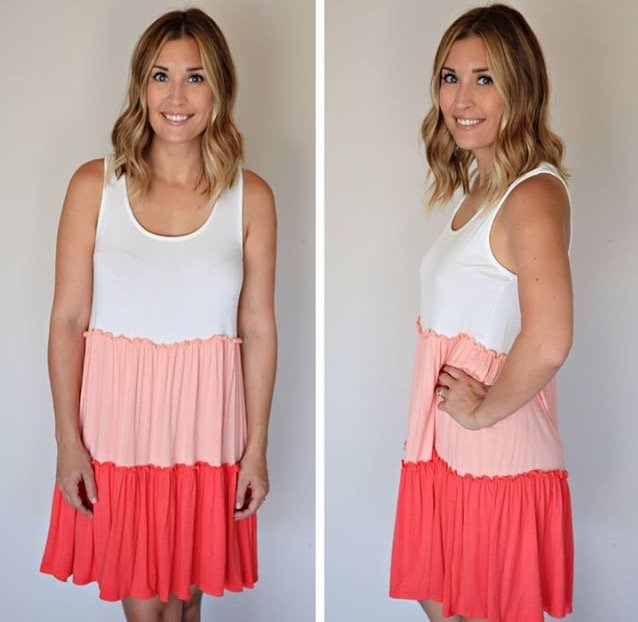 And I just saw this dress today and ordered it. Isn't it cute for summer? And it's only $34. You can find it over at Gray Monroe under new arrivals.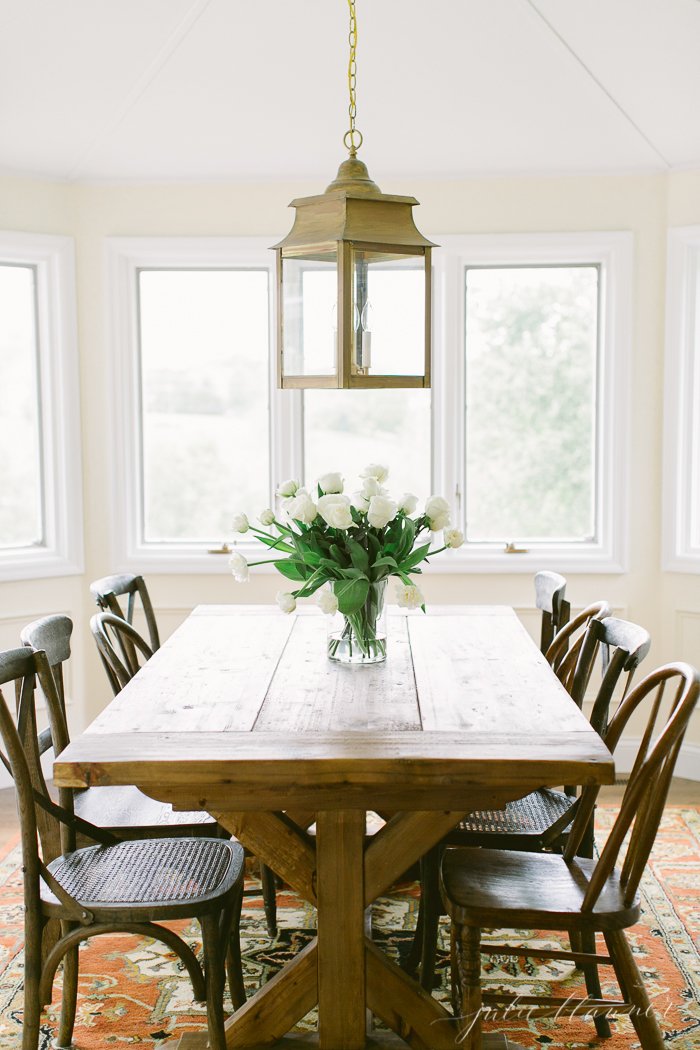 And because I am slightly stressed (under statement) I am craving simplicity. Just adore this image from Julie Blanner and her summer home tour. I think I'll just sip my coffee and stare at this for a while.
And lastly, but most importantly, I am wishing my dear mom the most wonderful birthday. I am blessed beyond measure to have her in my life. My sister and I are looking forward to a beautiful birthday lunch with her today. I love you, mom.