Good morning. Did you all have a nice weekend? This month if flying by far too quickly. I am finally working on getting our Christmas cards out. Being ahead of the game is not my strong suit right now. Our weekend was a whirlwind as my son played five hockey games with a few Christmas activities squeezed in. Here is a look back with our Monday Morning Wrap Up.
PAINTED SKIES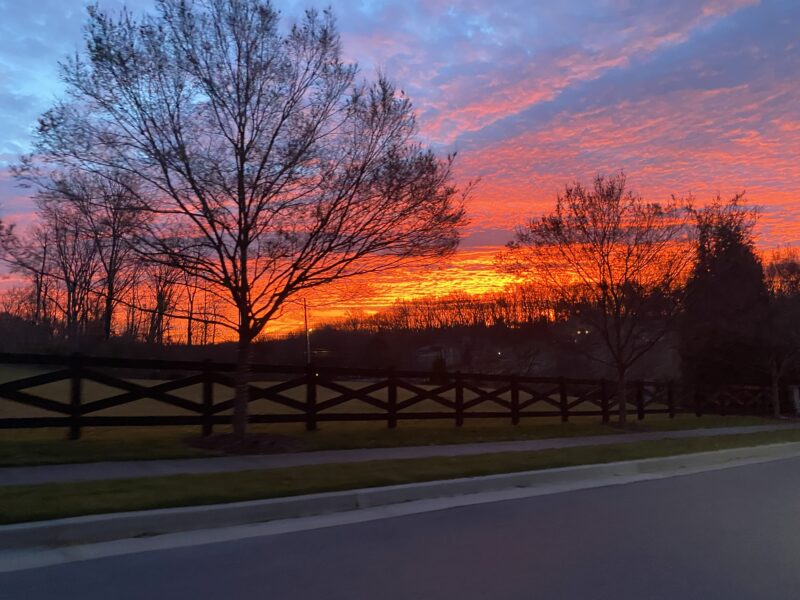 This sunrise the other day was magnificent. The entire sky lit up with a blanket of pink clouds. My son and husband leave most days before the sun comes up and get treated to these pretty skies. I wish I were that early of a riser. Maybe one day!
TIPS FOR KEEPING WARM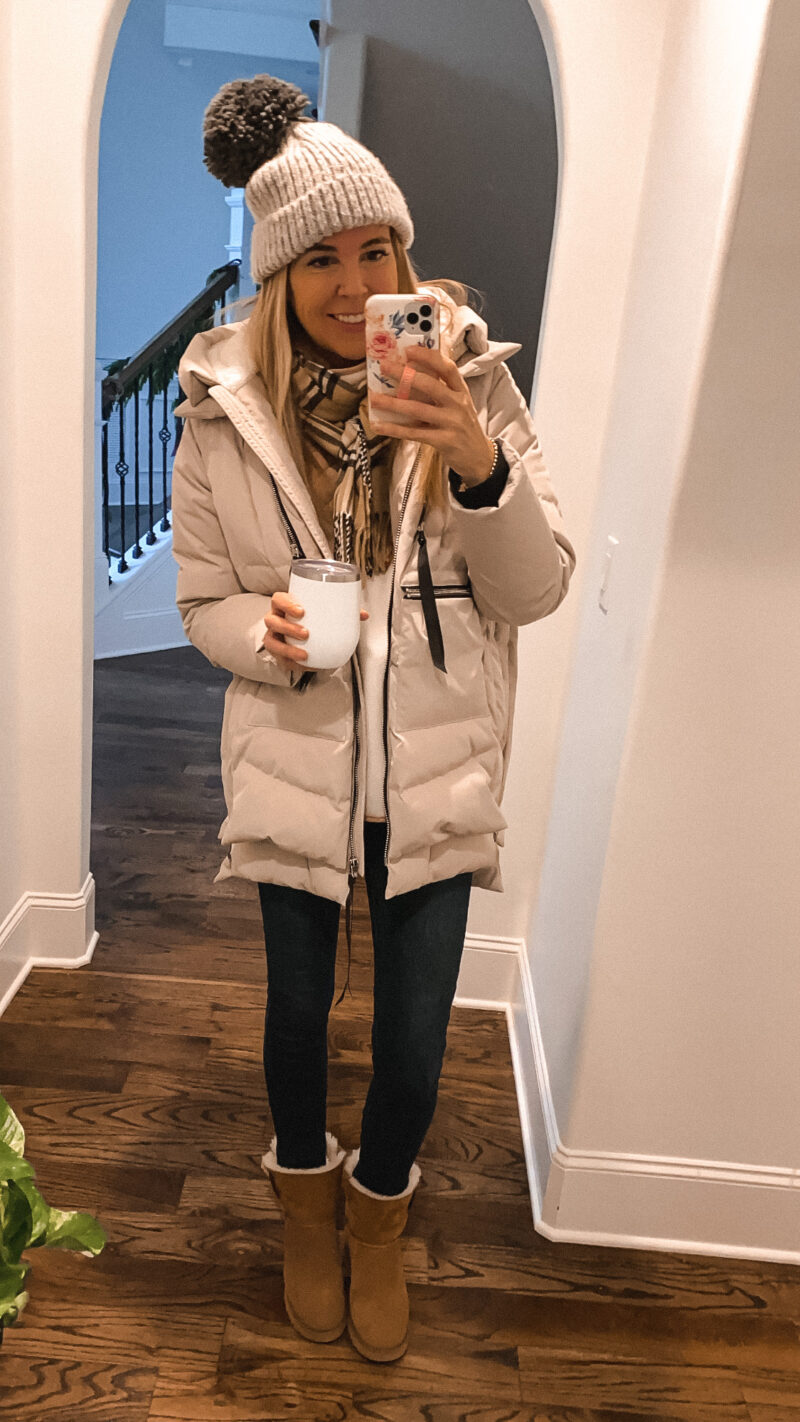 Hockey mom life means bundling up mid work day to head to a game. This coat is still my all time favorite choice for keeping me warm. The rink my son plays at is no joke when it comes to temperature. The visiting parents are always a bit shocked. So if you are in a really cold climate, I highly recommend this coat. I layer a fleece under it and am toasty warm. The Uggs (on sale) help, too. I also wear ski socks folded down under them. I'll have to find the link to my cup. It's made for wine but I have found that it keeps my coffee the hottest of all of our thermos cups.
HOCKEY LIFE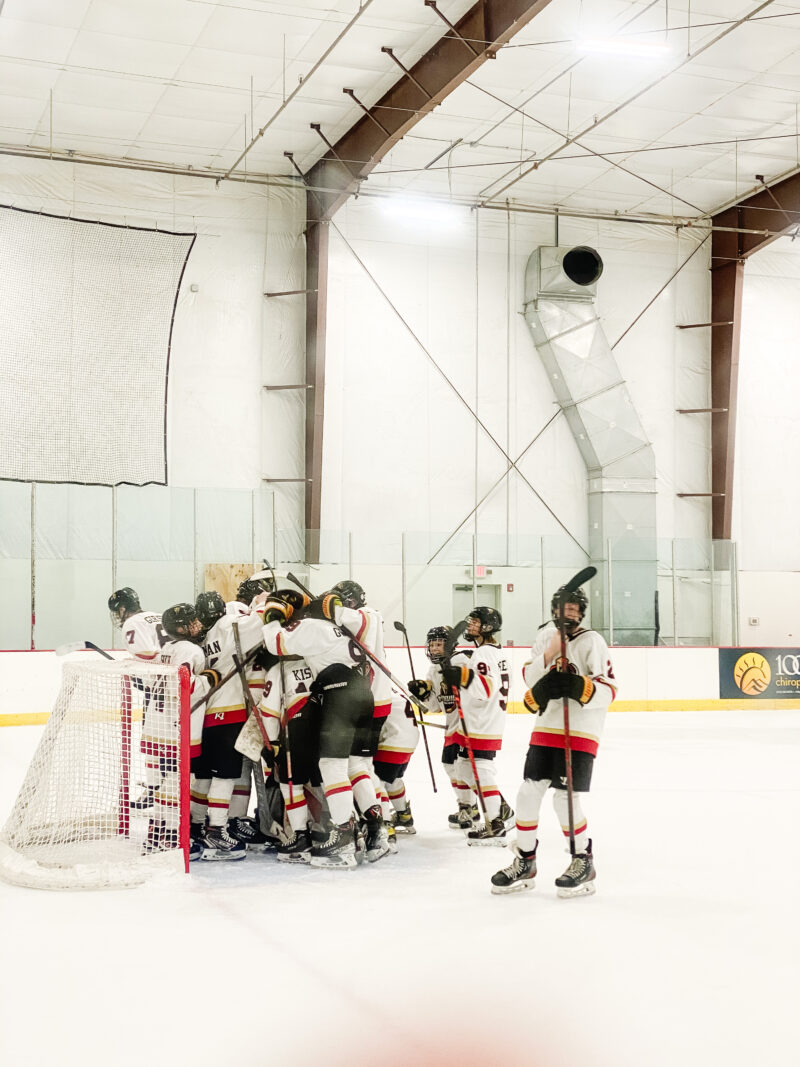 Proud of these boys. They played hard this weekend and it's always so much fun to watch. I'm always amazed that after playing five really physical games my son still wants to lace the skates back up and play more.
DOWNTOWN FRANKLIN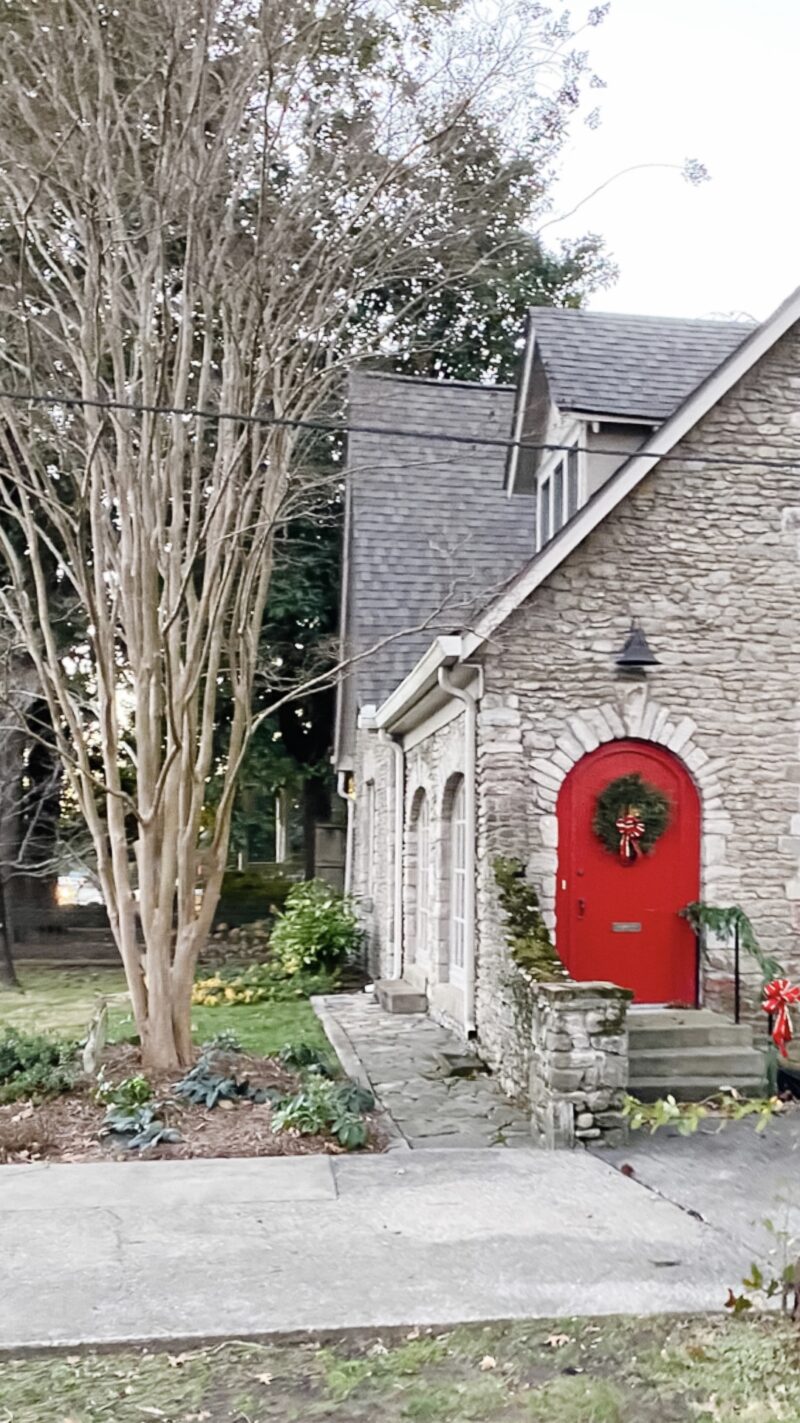 We spent some time in Downtown Franklin which is always so much fun. I love how charming the area is. Truly one of our favorite spots.
DICKENS OF A CHRISTMAS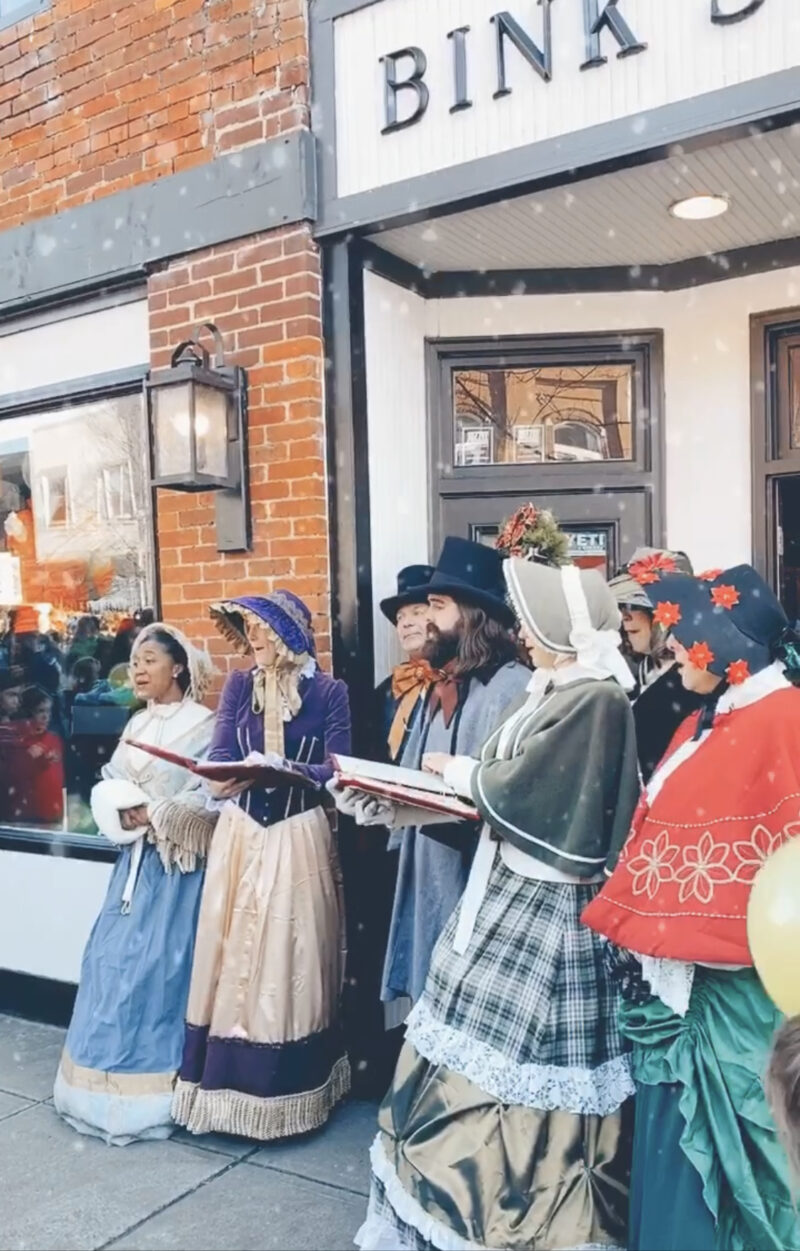 They hosted a Dickens of a Christmas and it was awesome. Such a sense of community. It was fun to walk around for a bit and do some shopping. I always love supporting the local businesses.
GREAT AMAZON FIND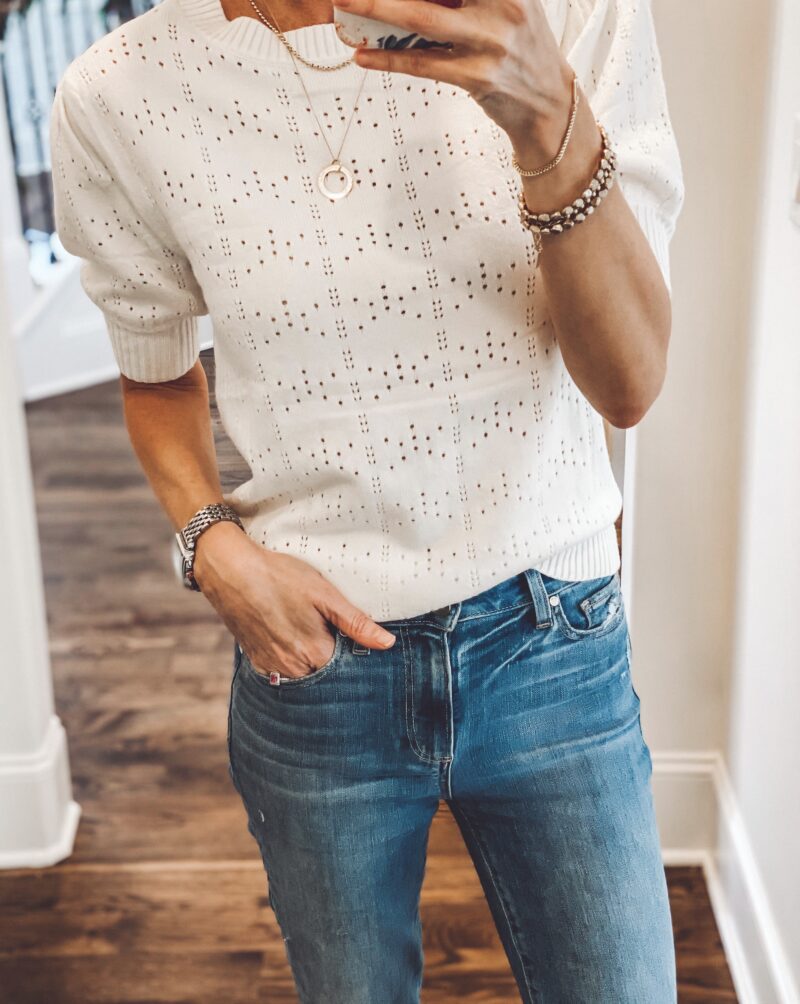 Keep forgetting to share this top. I ordered it quite a while ago and it's incredibly soft. It feels great on and is darling alone or under a jacket or blazer. The shoulders have a slight puff to them giving them a cute feminine detail.
LAST MINUTE GIFT IDEA
These stacked bracelets are a great gift idea if you are still looking. Plus they come in a cute little box which is rare. There are a few different types but this is the set I wear. LOVE IT! (The set I chose is called Style-3)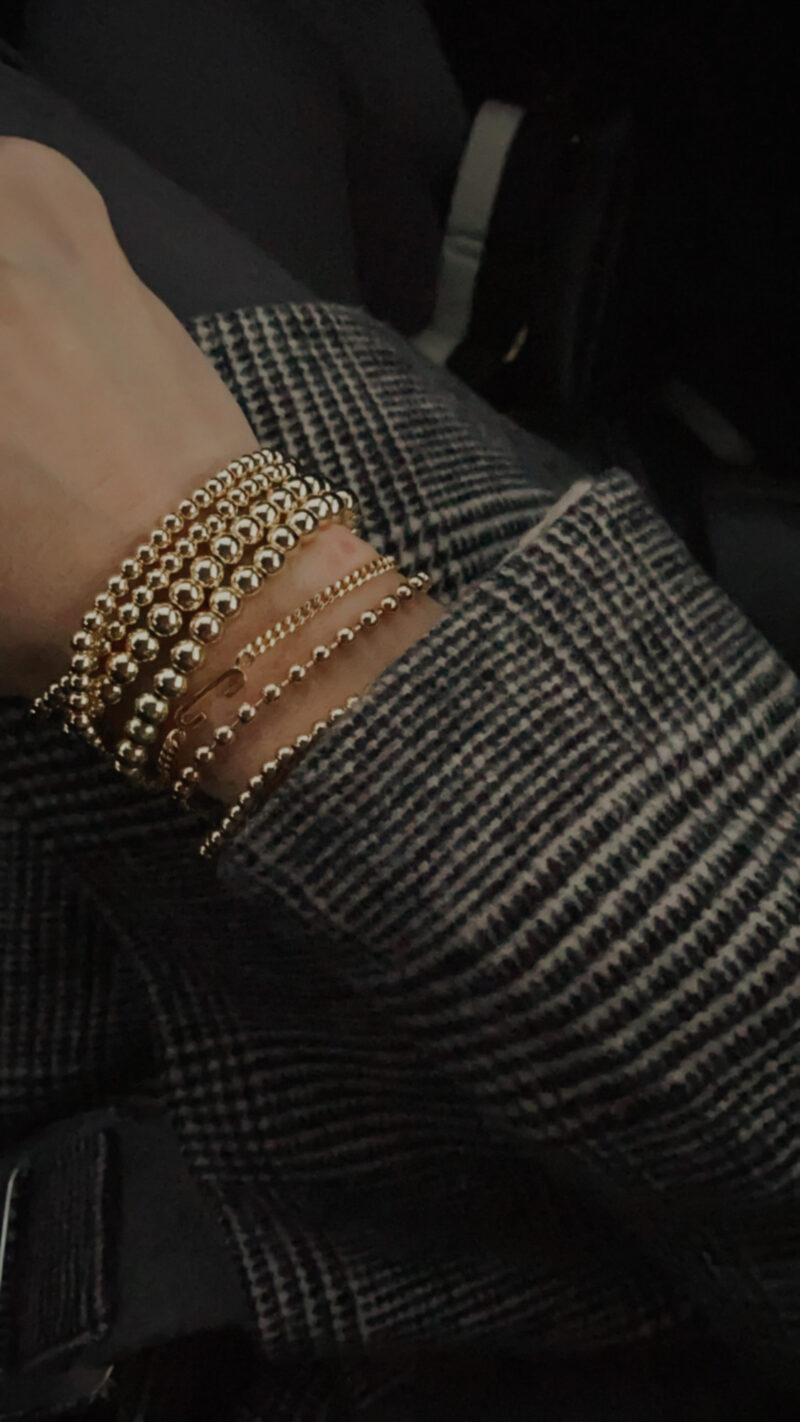 I snapped this in the dark driving back last night but it gives you an idea of how they look. I add them to my initial bracelet which I love so much.
We are off and running on this Monday. I've officially hit that time in December where I realize I still have too much to do. I anyone else in that same boat. Rather than panic, I am making my lists and trying to knock it out in the next two days.
I chose not to post on Saturday. We were awakened at 3:00 am from the Tornado sirens. We immediately took shelter and while it was frightening we were completely fine and eventually went back to bed. But we woke up on Saturday morning to horrific news. Kentucky suffered unfathomable loss and destruction. The tornadoes that ripped through the area on Friday night were devastating. Hug and love on your families. Life can change in an instant.