Good morning! Anyone else dragging a bit this morning?! We had a wonderful couple of days surrounded by friends and family. Although So Cal is experiencing crazy heat so we headed to the beach and pool for most of it. My birthday fell on Father's Day this year so it was fun to celebrate so much in one day. Here is a little snippet of our Monday Morning Wrap-Up!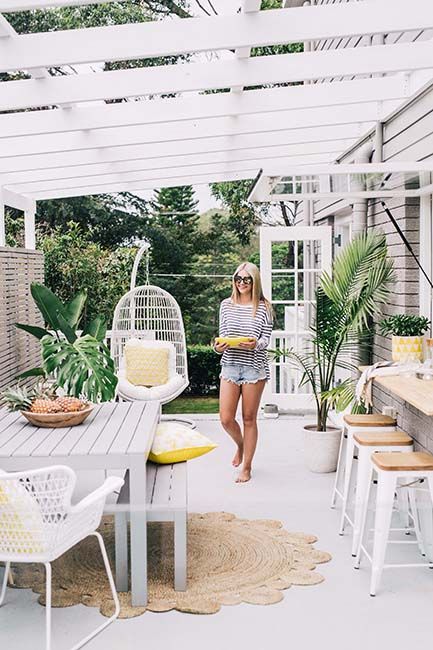 Saturday we spent some time cleaning the house and I snuck away on my laptop to get some summer inspiration from Pinterest. How beautiful is this outdoor space?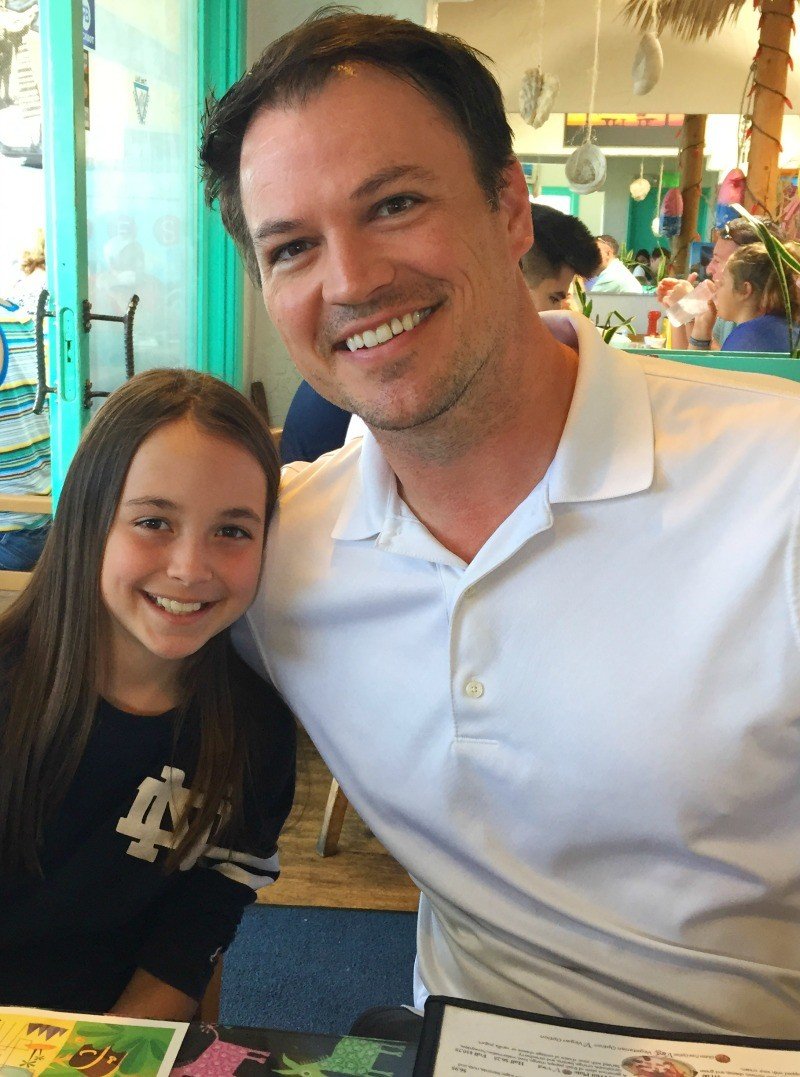 Father's Day kicked off with church and a delicious breakfast in Laguna Beach. Coyote Grill is one of our favorite local spots to have brunch and reservations are a must. This is one darn good daddy and we are so so blessed to have him in our lives.
dress | necklace | sandals | striped bag 
After breakfast we headed down to the water. It was a gorgeous day and the kids loved running in and out of the water. This photos is straight from the phone so you can see that water was pretty darn pretty this weekend. I was joking over on Instagram about how I can't ask for "just one" photo. After my husband snapped one, our son was outta there.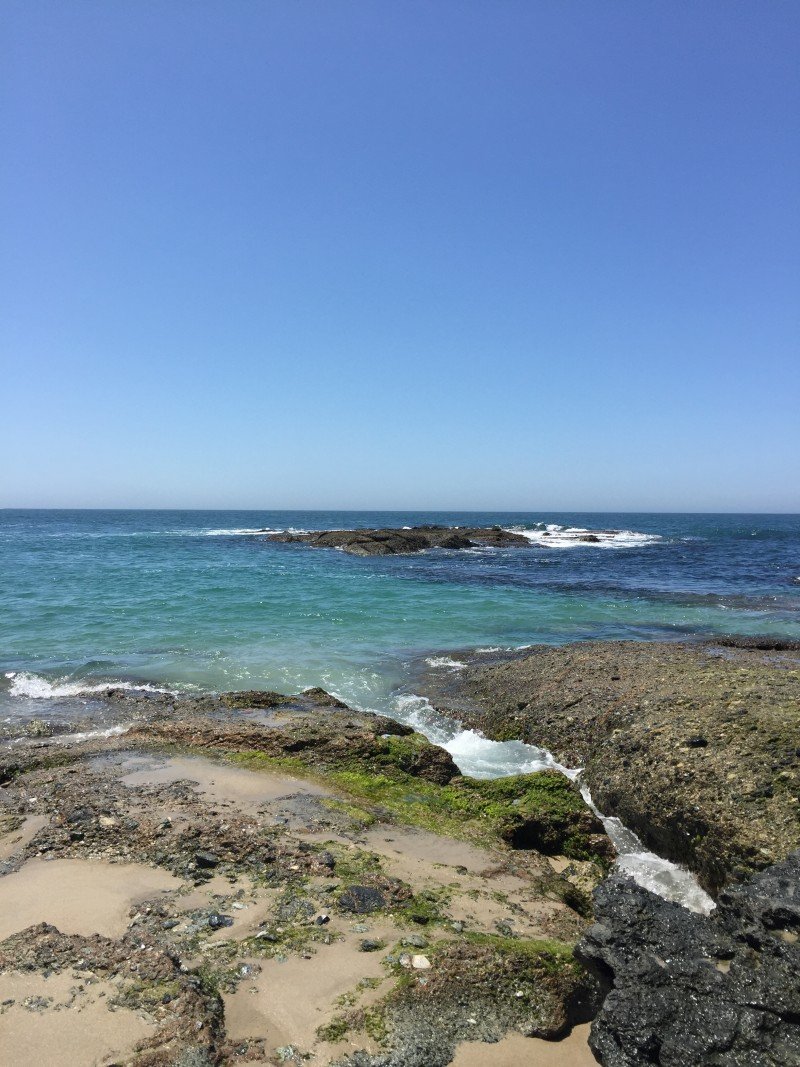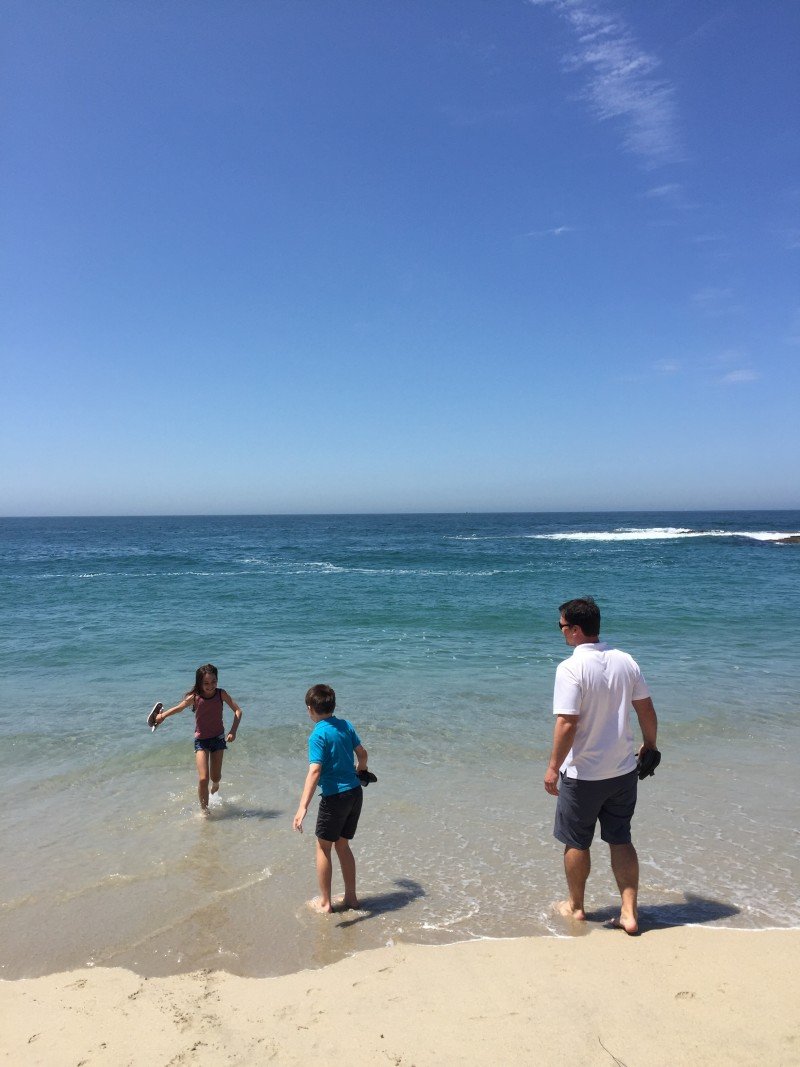 Telling the kids not to get too wet didn't exactly last long. Before we knew it their shorts were soaked! This impromptu beach stop made me realized I should keep an extra suit in the car for each of them in the summer. Not a bad idea to have a tote bag with suits, sunscreen and hats in the car for times like these. It really was nice to beat the heat and enjoy the ocean.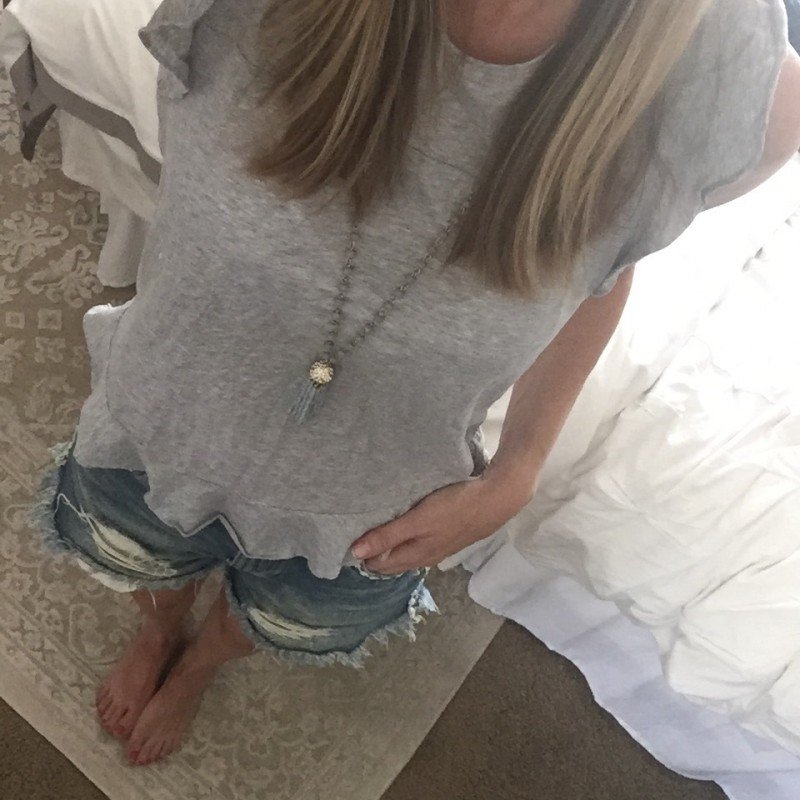 necklace | similar t shirt | similar shorts
On a side note, my sweet parents gave me this necklace for my birthday and I love it!!! There is a gold one just like it.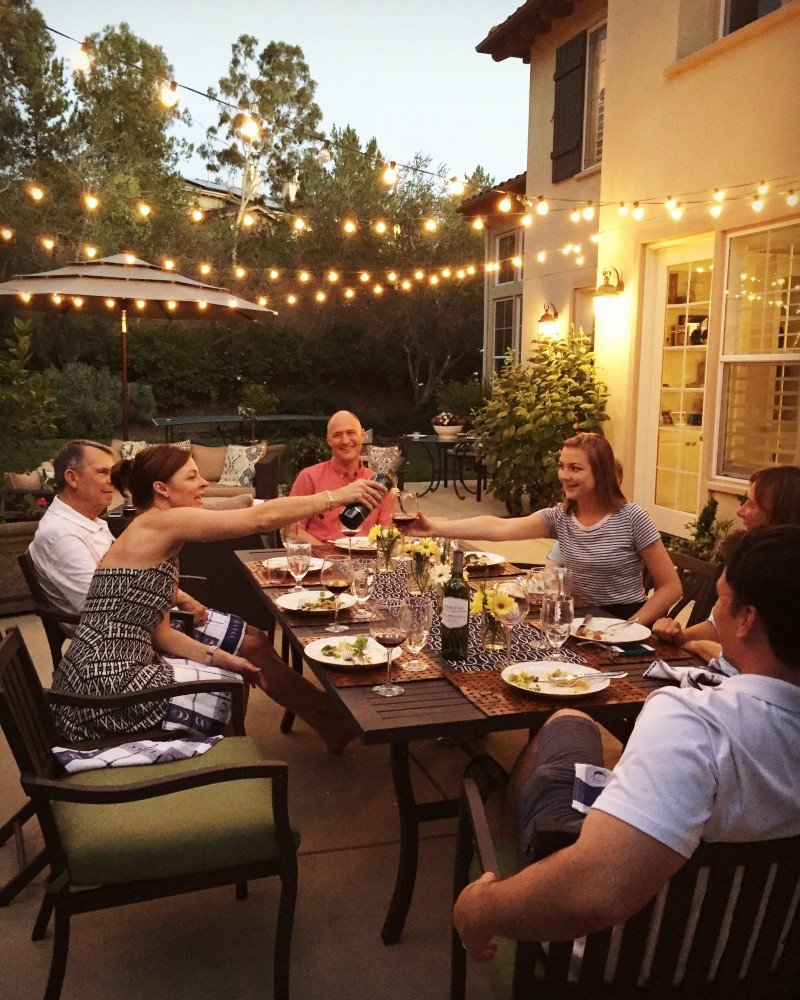 My sister graciously hosted all of us for Father's Day so that we could celebrate the special men in our lives. There is nothing better than gathering around the table for hours talking over a delicious meal. The kids had already taken off to play but we clocked some serious time chatting and laughing. And my sister's backyard is the perfect place to do that.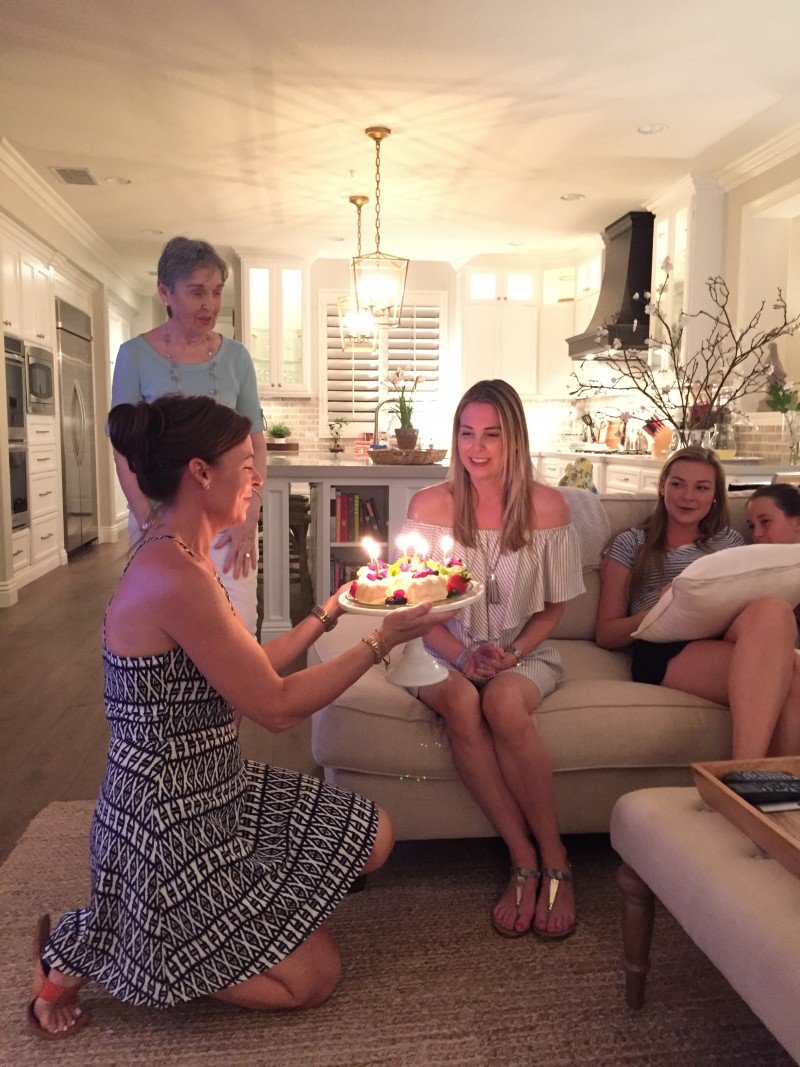 And although it was Father's Day, my sister created such a beautiful dessert for my birthday. I'll see if she will share the recipe so I can post it on the blog. It was scrumptious. And yes, I really have been living in that off the shoulder dress. 
It was one of those weekends that left us exhausted in a really good way. We are moving a bit slowly today but I'll be back tomorrow with a fun date night post.
Thanks for stopping in. I hope you have a great Monday! xo