Good morning! The house is far too quiet today. With both kids off to high school I don't know what to do with myself. Kidding. While it's quiet I can think of one million things I can do. It's starts with cleaning! We had a great weekend soaking in family time and relaxing before the kids jumped back in. Here is a peek of life lately with our Monday Morning Wrap Up.
PRETTY PORCH BLOOMS
Our porch blooms are still going strong. We keep them out of direct sunlight and because it's been quite warm I water them every single day. They are so pretty and continue to get new blooms. I will eventually plant them in our yard. The colors are so vibrant and pretty set against all of the green.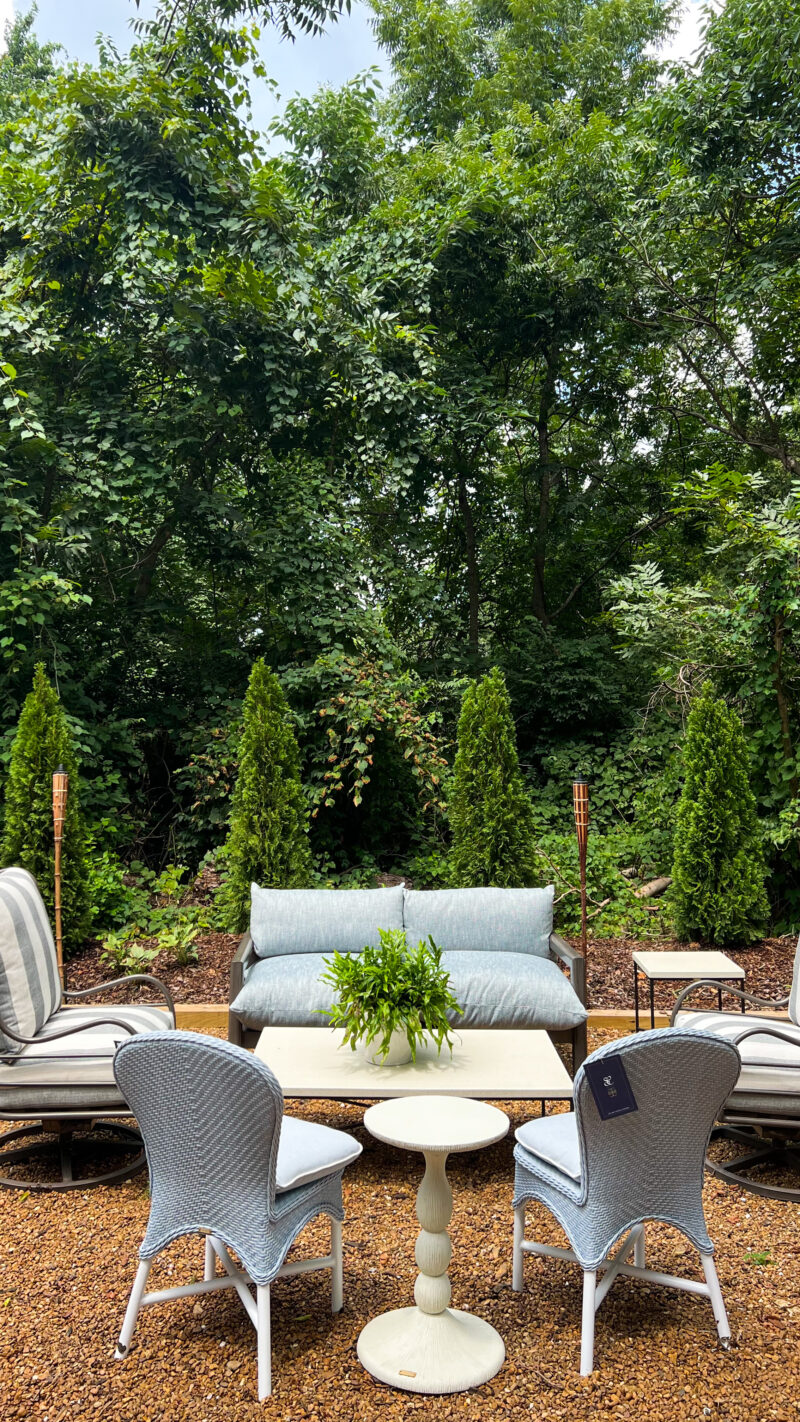 This stopped me in my tracks. This beautiful setup is over at Storehouse No. 9 and I'm in love. It's not realistic to have this type of thing setup down by our trees but I sure do dream about it. If you are local, they are carrying outdoor furniture now and it's all really beautiful.
Let There Be Light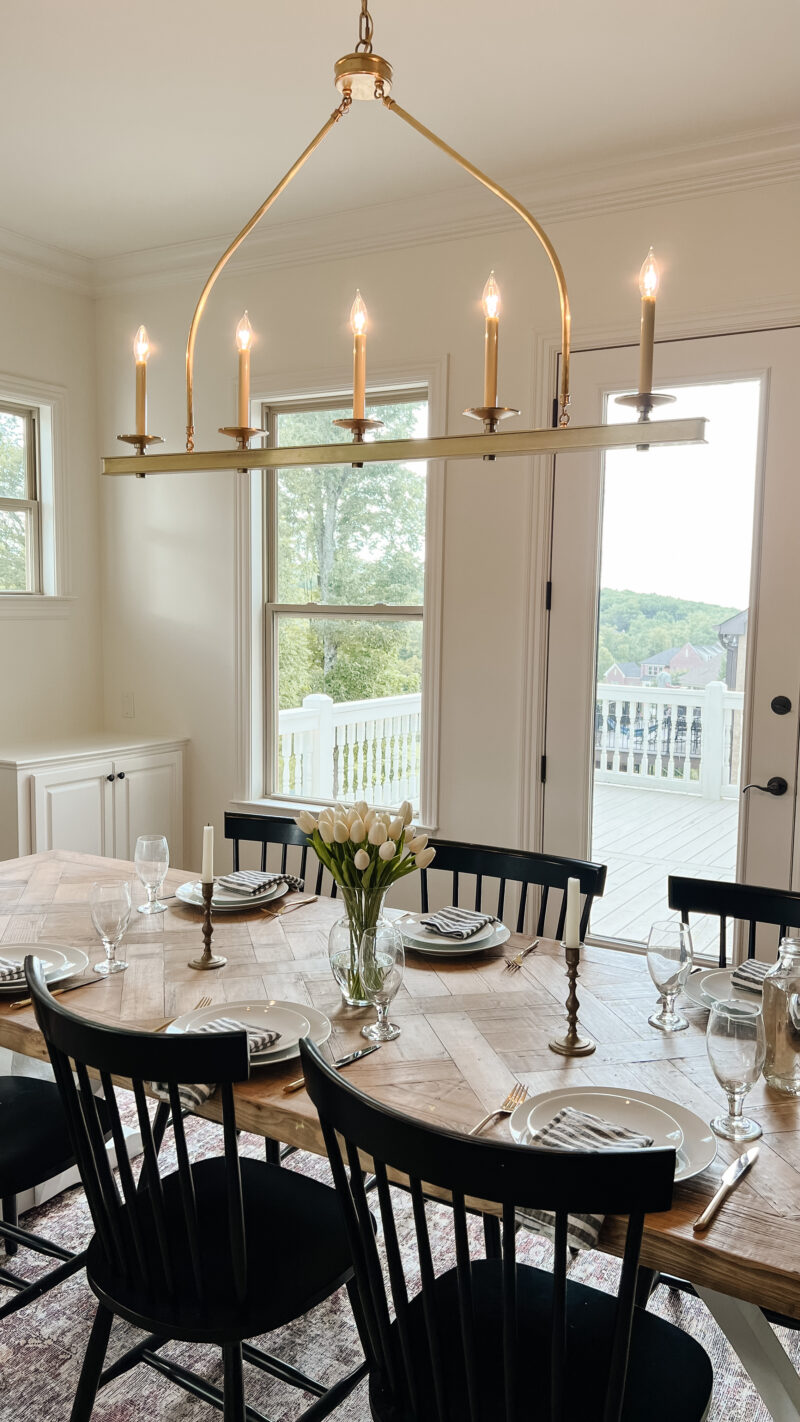 When we renovated our kitchen, we finally swapped out the light in our dining area, too. It had a small flush mount light and I had been picturing something more substantial for some time. I chose something linear so as to not distract from the view. I love the simple lines and ample light. Our black chairs are from here.
TABLE DETAILS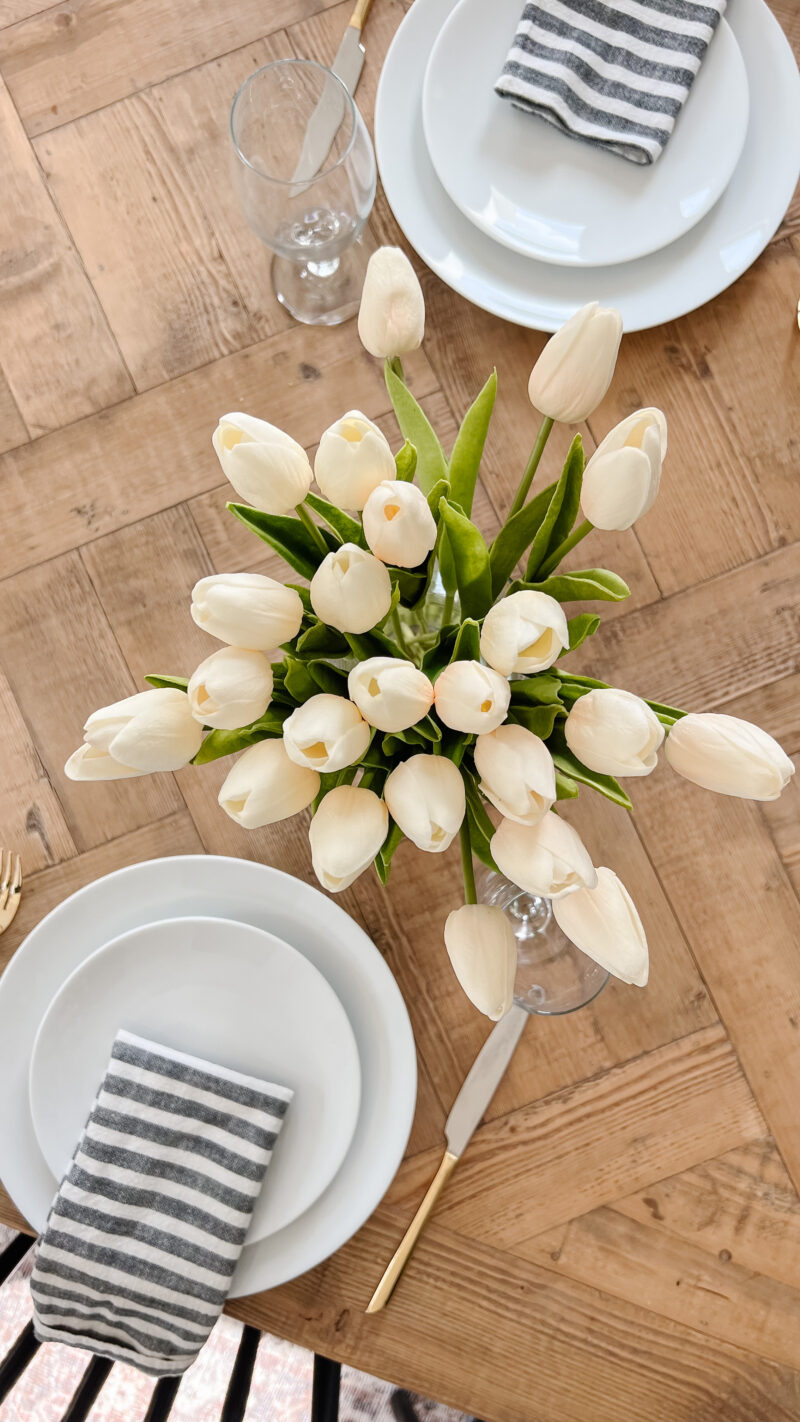 When I posted this on Instagram, there were many questions about the table. It was a local find from Nest Decor. I haven't been able to find anything similar online yet but I will keep searching. The flatware and dishes are both from World Market.
GO-TO SNACK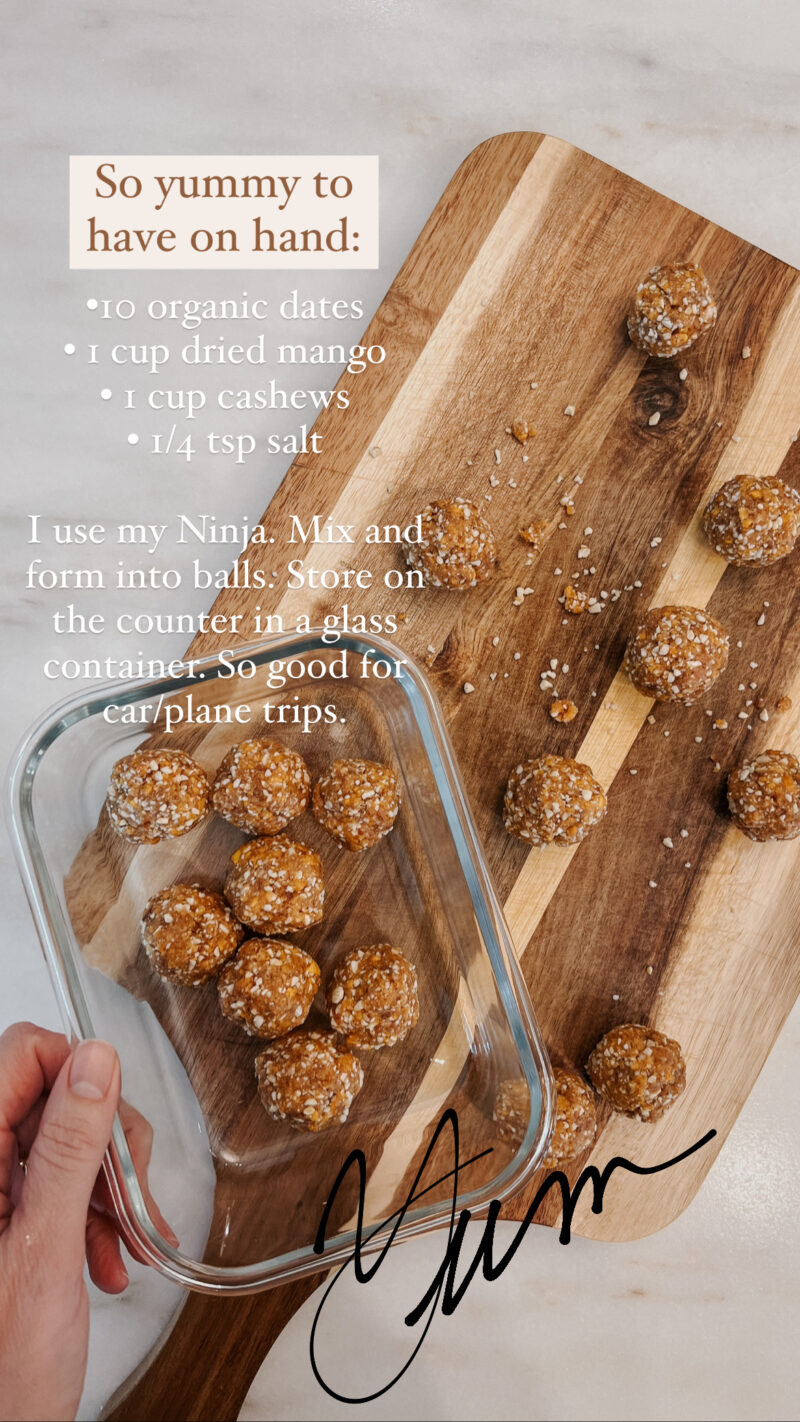 These are great to have on hand and keep on the counter. They are so convenient when you just need something to snack on. I also take these on the plane whenever we travel. You can add chia seeds, too. I just didn't have any on hand.
RAINBOW CAKE TIME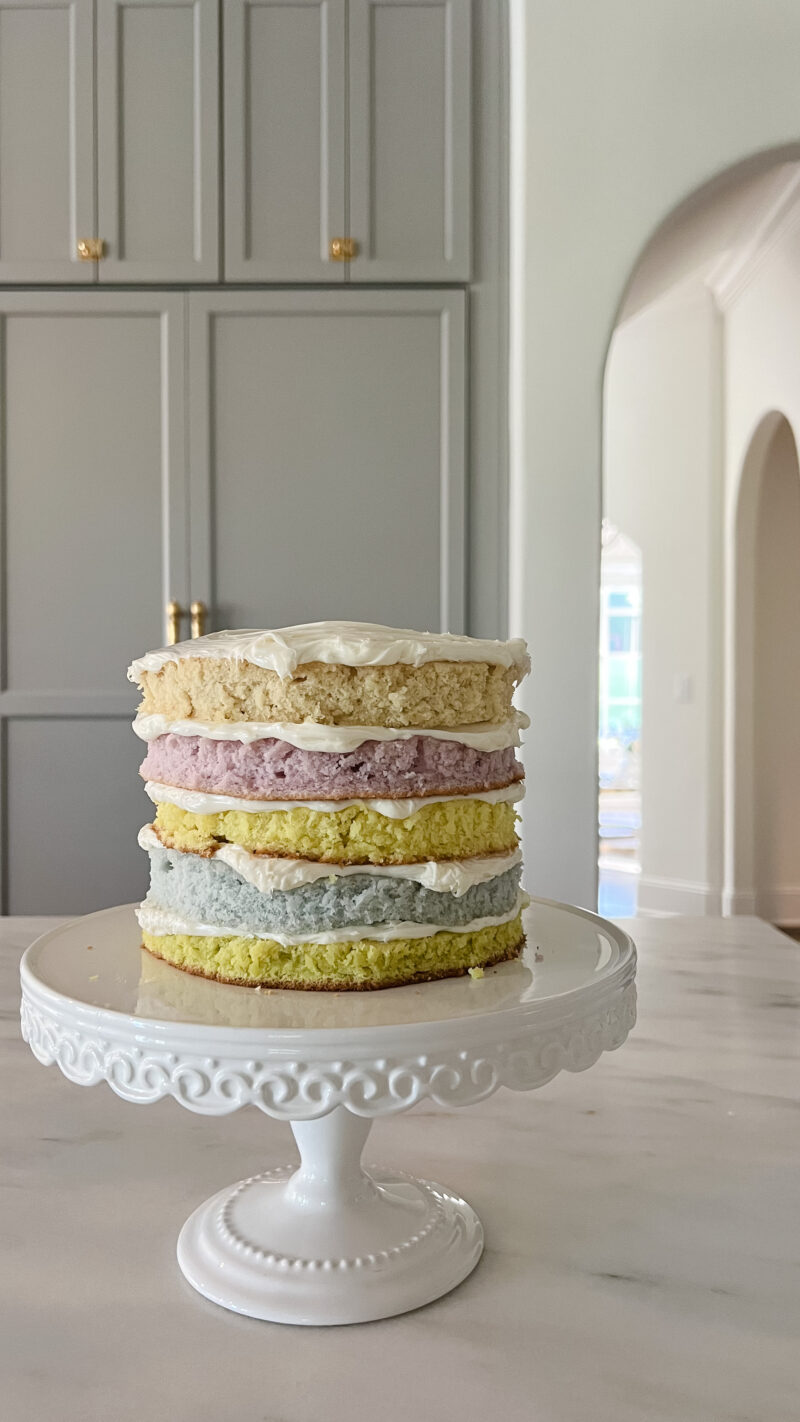 Must be the first day of school! Today is the first official full day which means rainbow cake. This year my kids made it. Of course when mom decides that natural food dyes are the way to go, it loses its rainbow a bit. But when it tastes delicious the kids don't seem to care. We've been doing this for 12 years now and can hardly believe we have two in high school.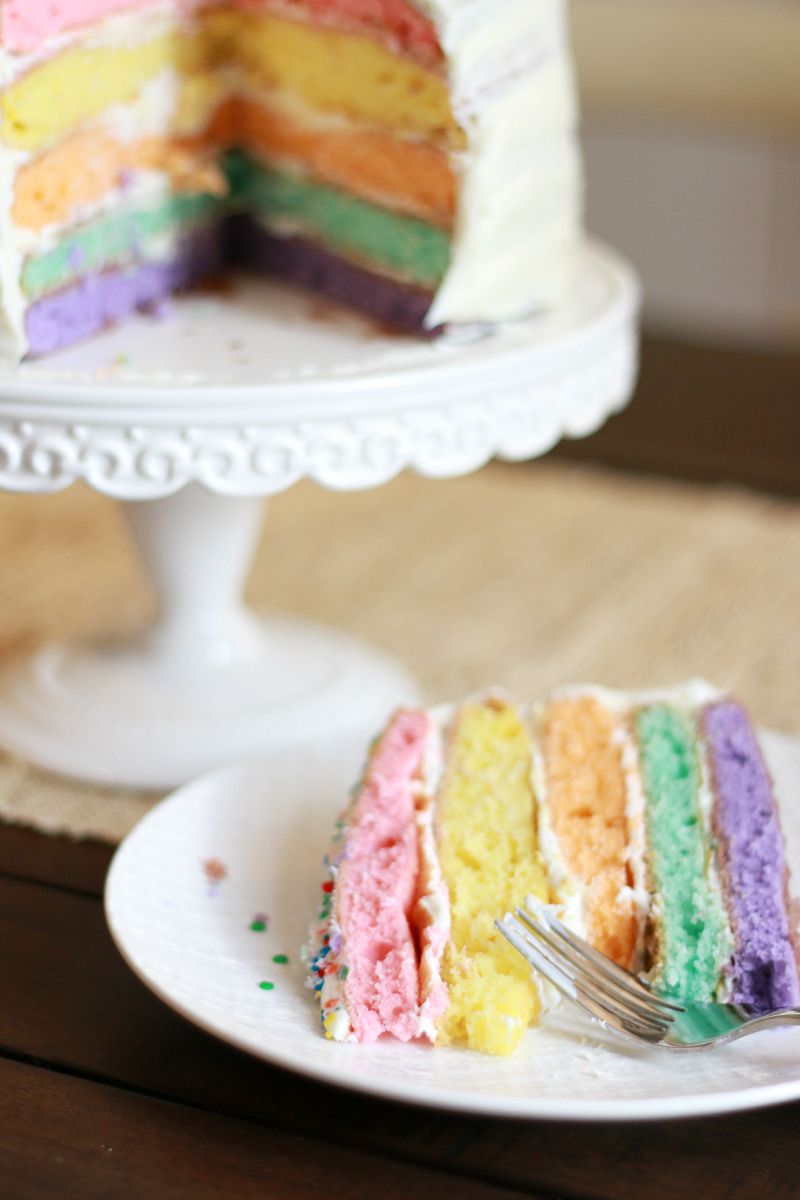 I don't have a recipe to share because we cheat and use box cakes. Separate into five bowls and add coloring. Two cake mixes will yield enough for five 9″ round cakes. We cut the baking time because they are usually thinner than the average cake. Let them cool, stack and frost as you go. We used the large bowl from this set this year and for the first time only had to use one bowl! It was quick and easy.
I'm off to get the house picked up and tackle a few things for our never ending powder room project. Wish me luck. And to all those who have kids are who started back this week, I hope it's a wonderful start to the school year.