Good morning! How are you? How was your weekend. We are running on fumes and could use a magical dose of energy. We are still moving and I know one thing is for sure. I will never be writing a blog post on the best tips for moving. I think we have managed to do it all wrong but there are plenty of lessons in that, too. I do know that what is keeping us going are the friendships and kindness of others. Here's a little bit of what's been going on around here with our Monday Morning Wrap-Up.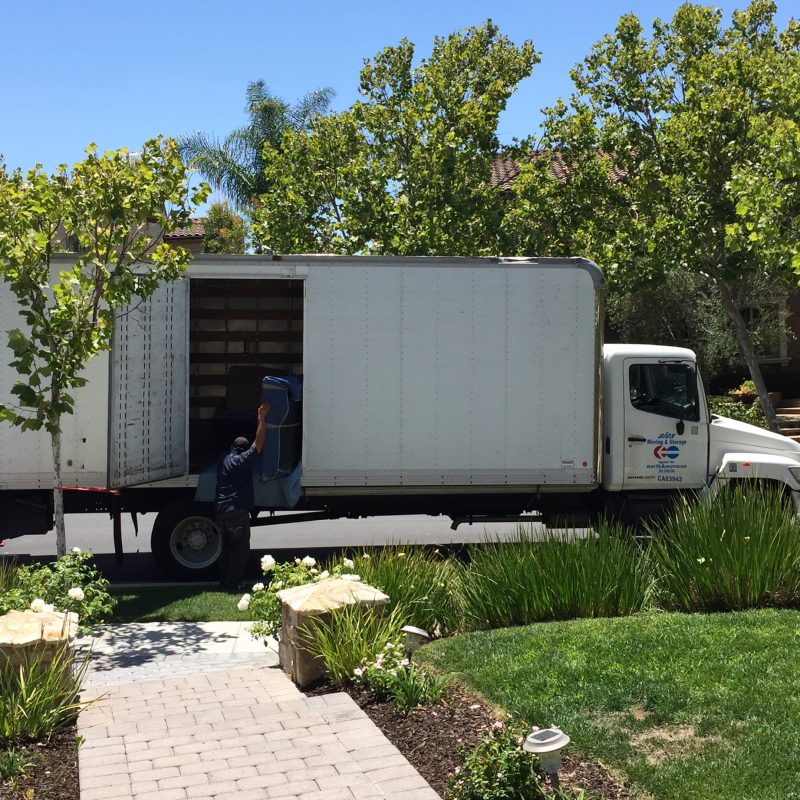 Moving day! But to be honest that's not true. It's been moving weeks. We did have the big truck with all of the big items happen this weekend. I have that personality where I can't even watch. It makes me so crazy nervous to see strong men struggling with huge pieces of furniture up and down staircases. I think I aged five years. But we are making progress. I think we under estimated how much stuff we have after ten years of living in a home. That is mistake number one of a long long list. Very grateful to have beds made in the new house and a functioning kitchen. Really all we need!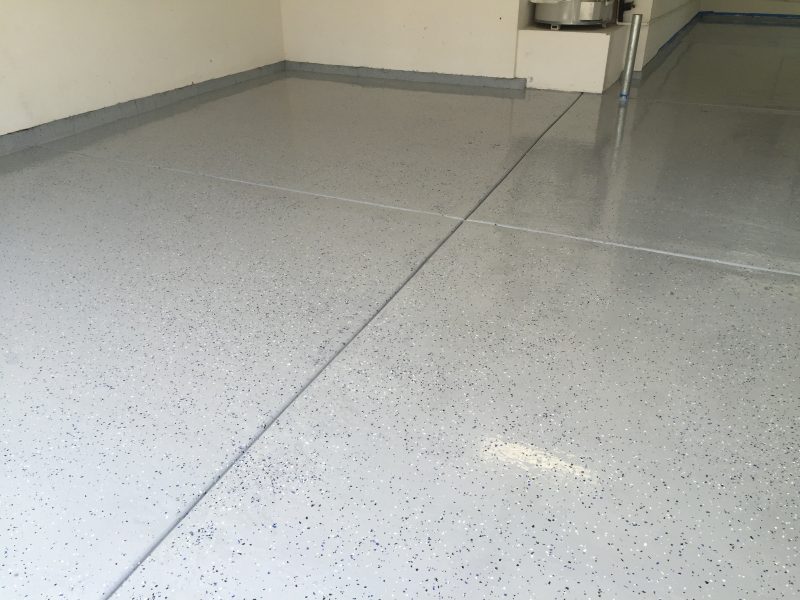 My husband tackled adding epoxy to our garage floor. I seriously have to hand it to him. He wanted to DIY this because it is so expensive to have done but he worked tirelessly before work each day for 5-6 days. Not sure he would ever do it again (like most of our big DIY projects) but he nailed it and it looks awesome. Will share some of his tips and things he wished he had known in a future post. Before we started unloading boxes in here my daughter was using this as her dance studio. I would go out there and she had classical music playing while doing ballet. Such a cute memory of the move-in weekend.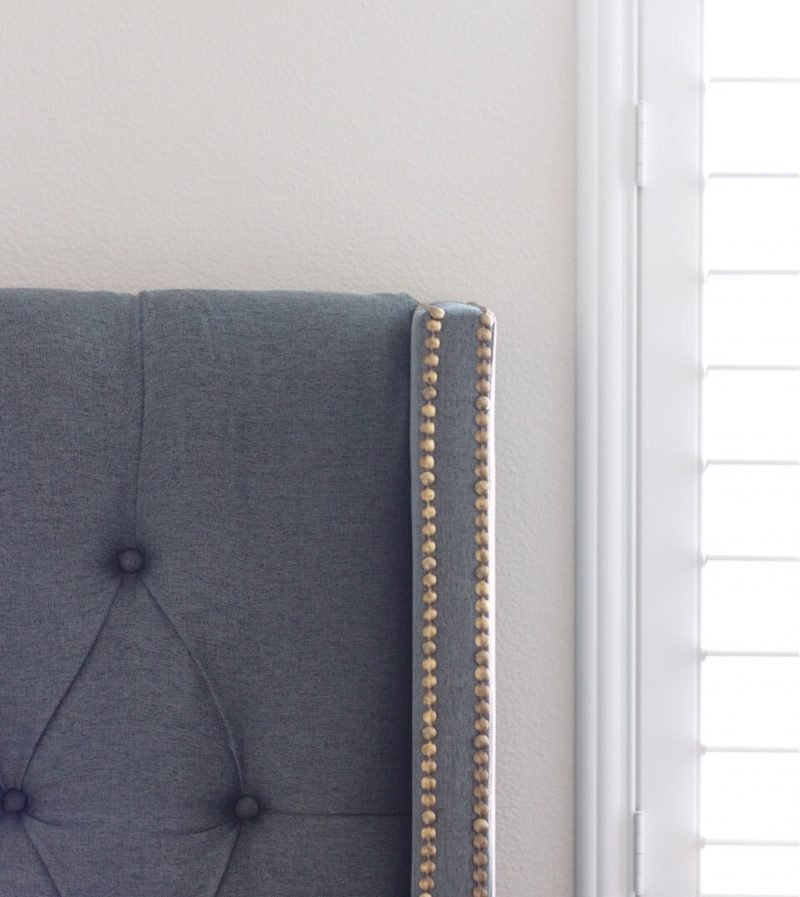 As I mentioned, we do all have beds. We ended up getting a new one because the measurements of the room worked much better with a kind size bed (we have always had a queen). I searched and searched and ended up going with this wingback one. We love it. It's a charcoal gray with a hint of blue.
And a huge highlight of our weekend was the way it wrapped up. My sweet friend Elizabeth (from Pretty Smitten) invited us over for dinner last night. It was just what we needed after such a tiring weekend. And it made us shower and actually look in a mirror so that was an upside, too! She handed me this delicious cocktail when I walked in. Love.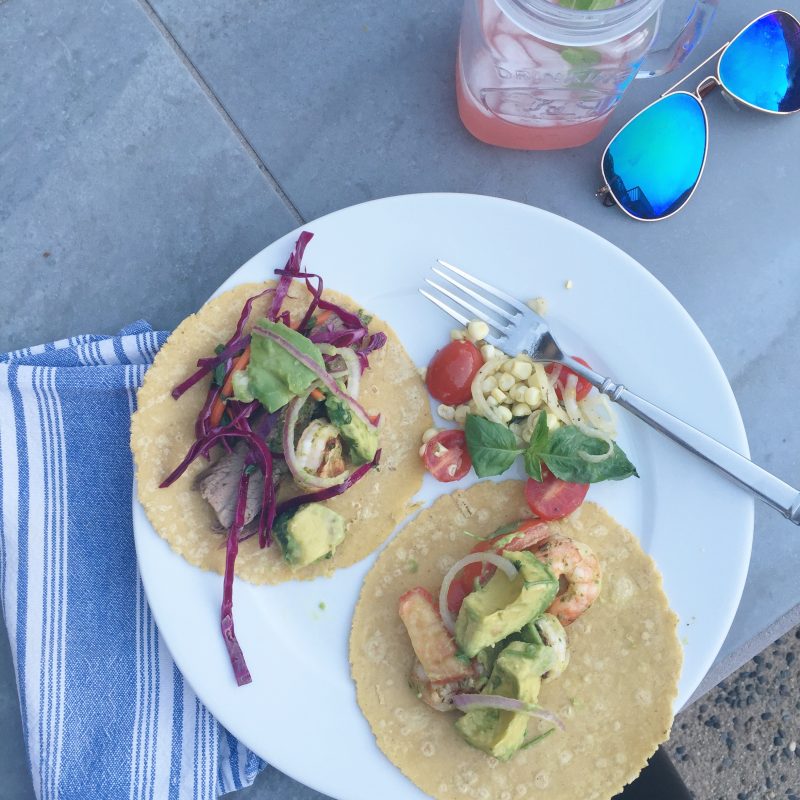 And how yummy does this look? Not only is her home just beautiful, but she is a fantastic cook and spoiled all of us. It was fun to see the children play and it gave us a chance to hang out and catch up. Very thankful for their kindness.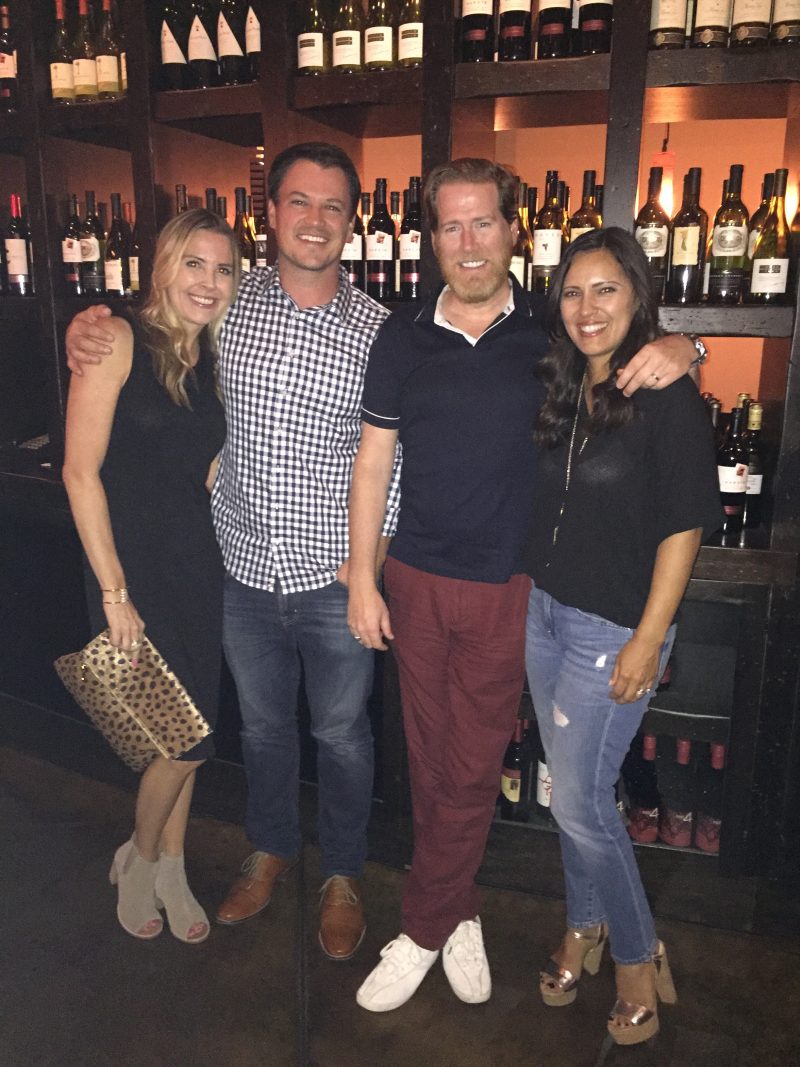 And on that note, one of my favorite parts of blogging has been the true and genuine friendships that have grown from it all. Carmel is another friend I met via this crazy online world. She is someone I admire and respect immensely and when she and her hubby were in town last week we were able to connect for a double date. Seriously fun! We talked for hours over dinner and I just wish they lived closer. If you don't already read Our Fifth House you are missing out. Carmel is so talented and has the biggest heart.
And now it is backing to moving out of our house. Today I am moving our clothes. It's safe to say I have been wearing the same thing for the last few days and I am ready to have some options. LOL. And because there is no magic wand to finish our move I best double down on the coffee and get moving. Literally.
Hope it's a great start to your week!