Good morning. We were up nice and early to get the week started. Feels good to hit the ground running. I'm excited to share more about our kitchen this week as well as a few projects we are trying to wrap up. There are far too many unfinished items around here so I am really trying to be sure I get to those before starting something new. Not necessarily my strong suit. Here is a look back with our Monday morning wrap up.
FAVORITE DRIVE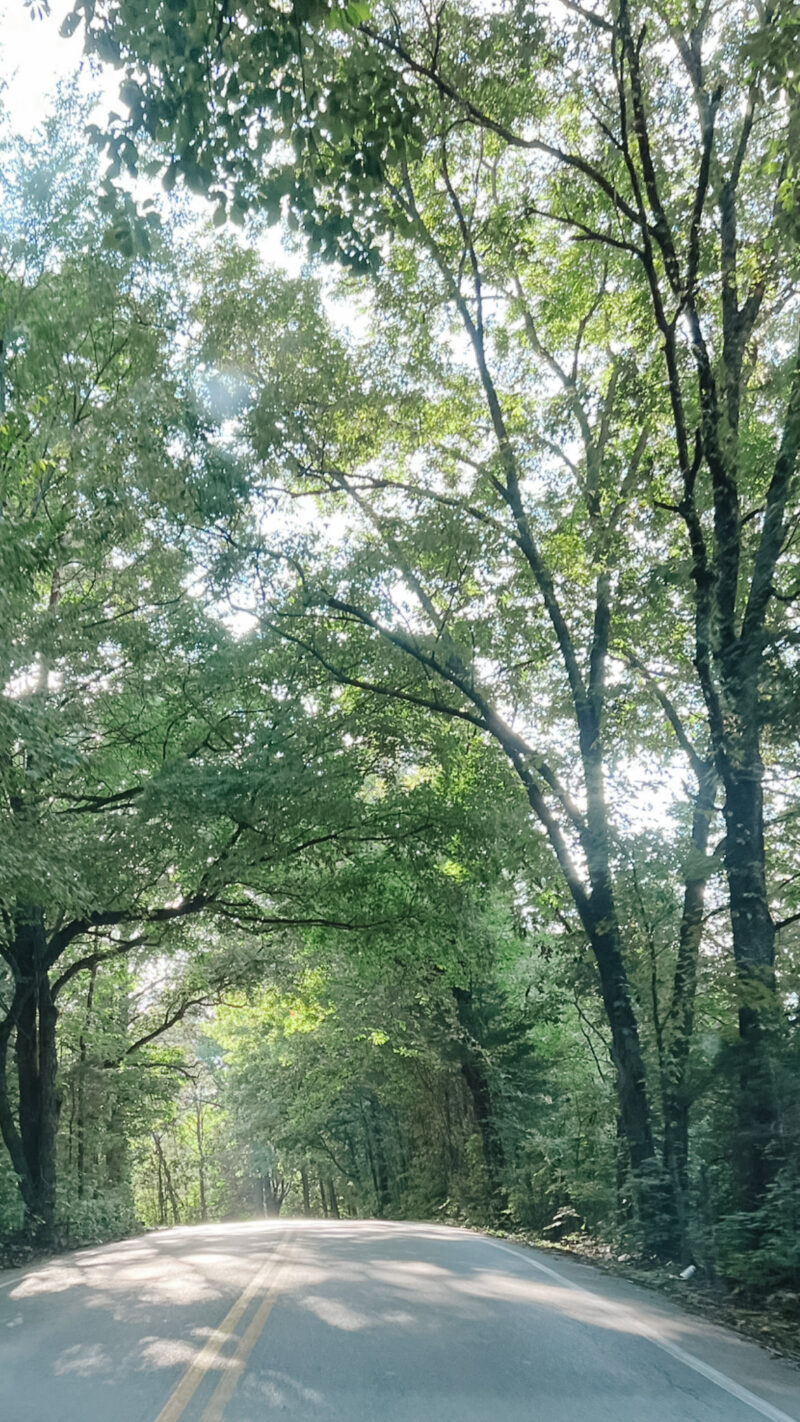 These roads. They will never get old for me. There is something so magical about these tree canopies. My poor kids hear me say it every time we all drive this way, but I never want to take them for granted.
GETTING THINGS DONE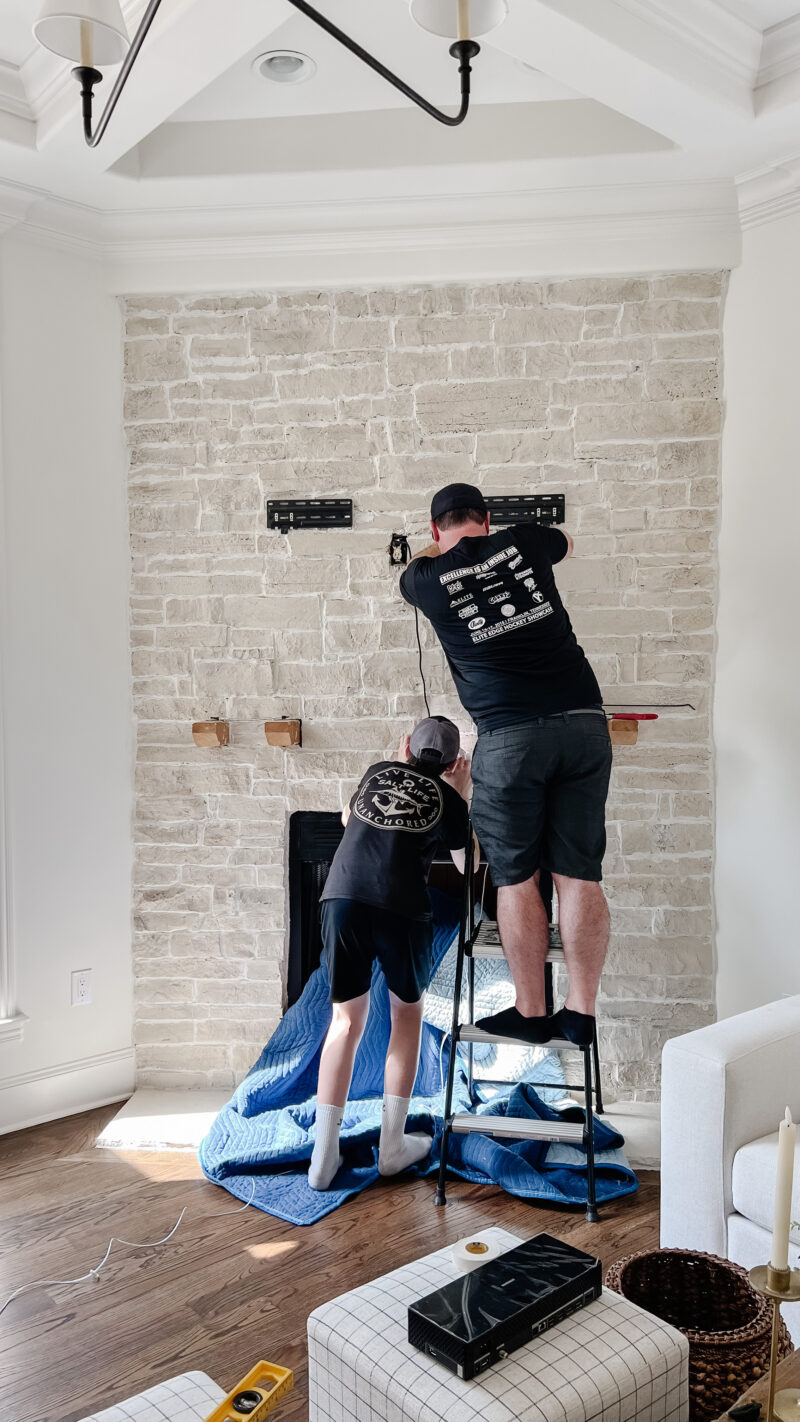 While we had finished our fireplace paint treatment a while back, we still hadn't gotten around to hiding the cord from our Frame TV. The mantel we chose is hollow to house the box and the cord but my husband needed to fish it through. I always love watching these two work together. And hopefully my son is actually picking up some of these skills.
STILL MORE TO DO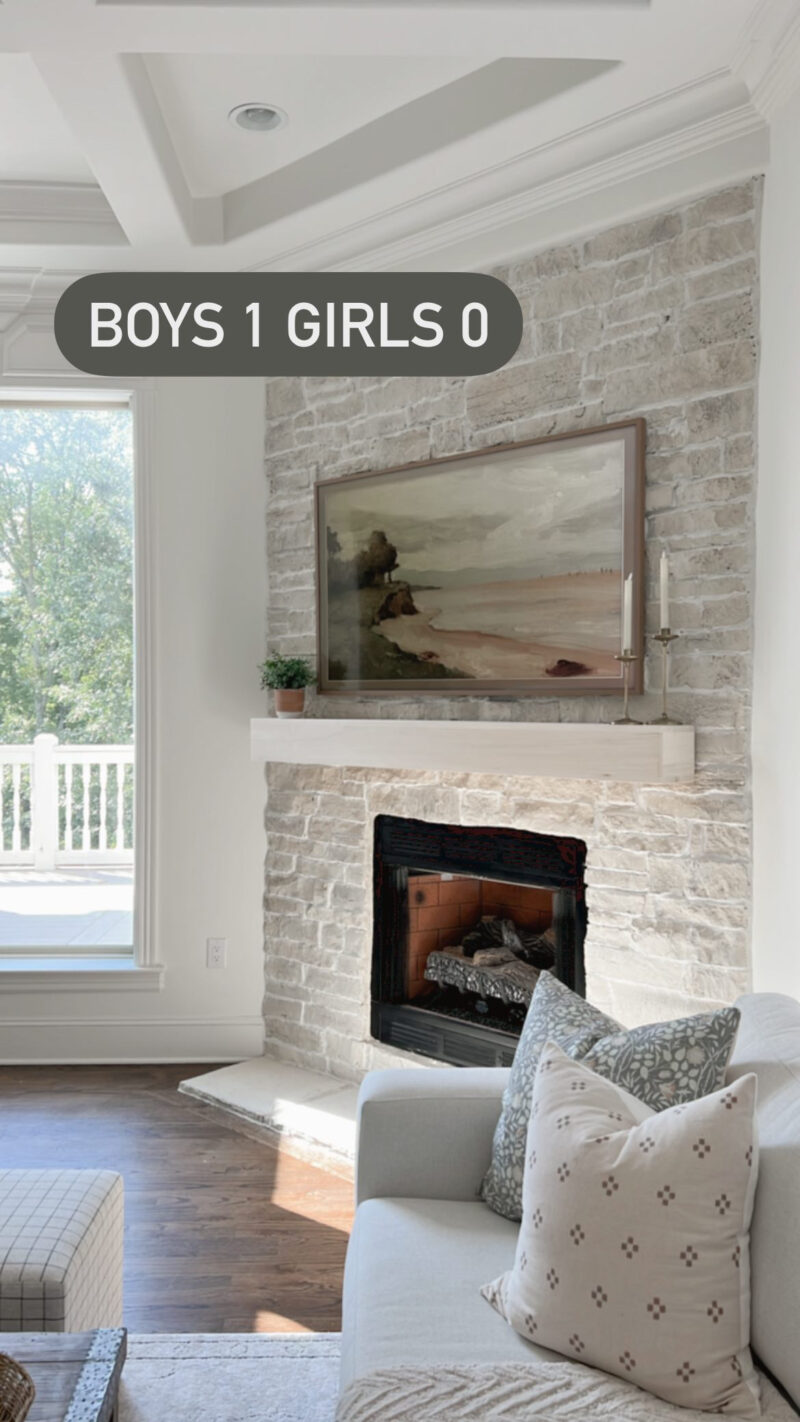 They boys were successful in their mission but I failed in mine. I wanted to stain the mantel but I wasn't happy with the options. We actually really love it light like this so I may just put a sealer on it. Not sure but hopefully I can check it off the list soon. If you are looking for art for your Frame TV, Etsy is where I typically find mine. They have a great selection.
Looking at this mantel makes me excited for the holidays. These are the garlands we love. I know it's a very long way off, but they do tend to sell out each year so something to think about. I add to my collection each year and it actually makes decorating quite simple. Oh and these flameless candles are fantastic.
PRETTY FALL STEMS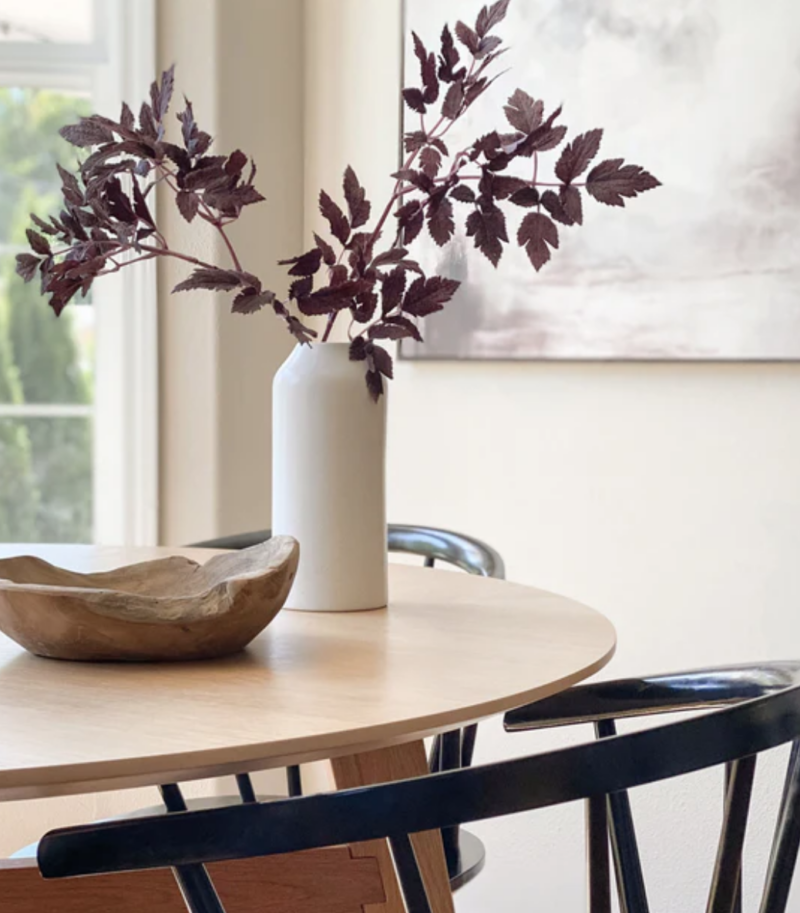 I'm really getting excited for Fall this year. Maybe because we feel a bit more settled. Last year at this time we had just moved and things were definitely still a mess. These are some of the best Fall faux branches. I would love to order a couple of stems for our family room.
GIRLS' NIGHT IN THE EASY WAY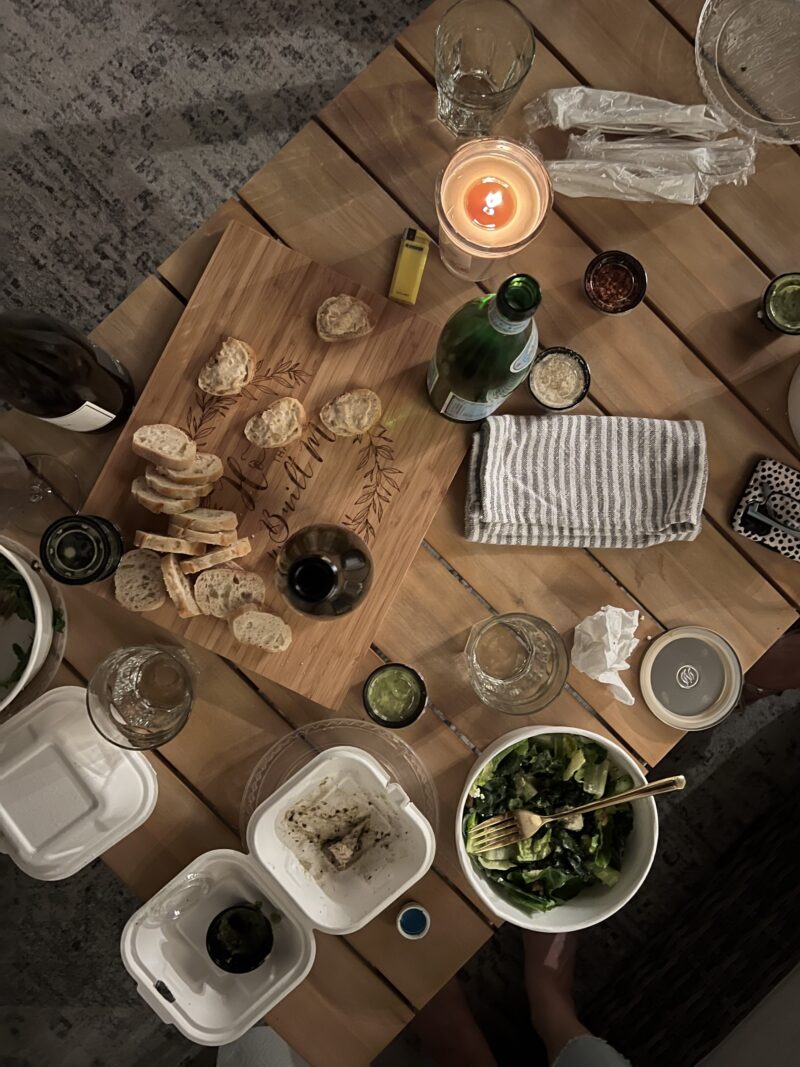 Scenes from a girls' night in just the other day. I wanted to share what my friends and I have been doing to keep things very very simple. Whoever is hosting puts out an appetizer, sparkling water, and wine. But beyond that, we order in from a local restaurant. Everyone chooses what they want and the host handles it. It's so darn easy and takes all of the pressure of making dinner or any prep work. Plus zero clean up. We are all busy and this keeps things so stress free. No fancy anything so it's just about spending time together. And it's far more fun than going out because we can chat the night away and be super comfy.
LOVED THESE WORDS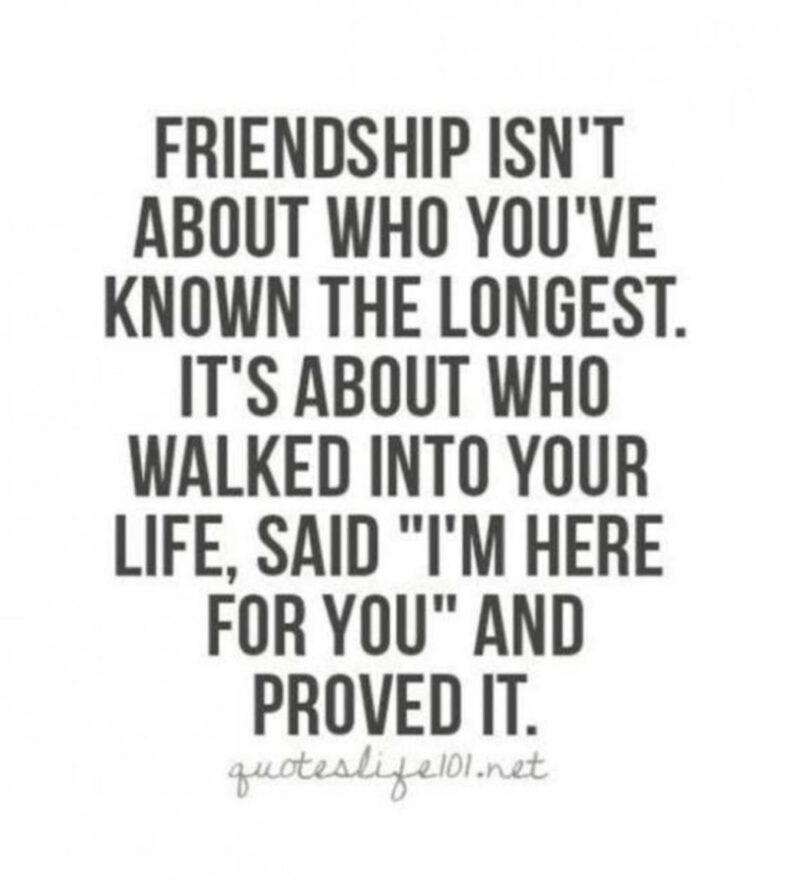 This really hit home. Having moved across the country, I know first hand how hard it can be to move away from dear friends and family. But keep putting yourself out there. I feel so blessed to have found women who are there for us and who just get it.
MORNING MOMENTS
Still trying to begin each morning with some quiet meditation and fresh air. No phone or distraction. My jammies are from Target. This brand has been great. So comfy and they wash and dry well. The round table is from Target as well.
Wishing you the best start to the week. Thank you for always showing up and being apart of this wonderful community. See you back her tomorrow with an update on our living room.