Good morning. Hope you had a lovely weekend. Ours was filled with tons of football and projects. With the rain coming down it was a nice reason to get things done. We are making great progress with finishing up things that were started long ago. It's about time! Here is a recap with our Monday Morning Wrap Up.
FAVORITE SPOT
My favorite way to start the day is with a hike in nature. When the weather permits, you can find us here before we start out work day. There is something so calming and peaceful about being in nature. Very grateful to have such pretty trails near our home. If we are low on time, then a neighborhood walk is also a great way to get the body moving.
NEW RUG COLLECTION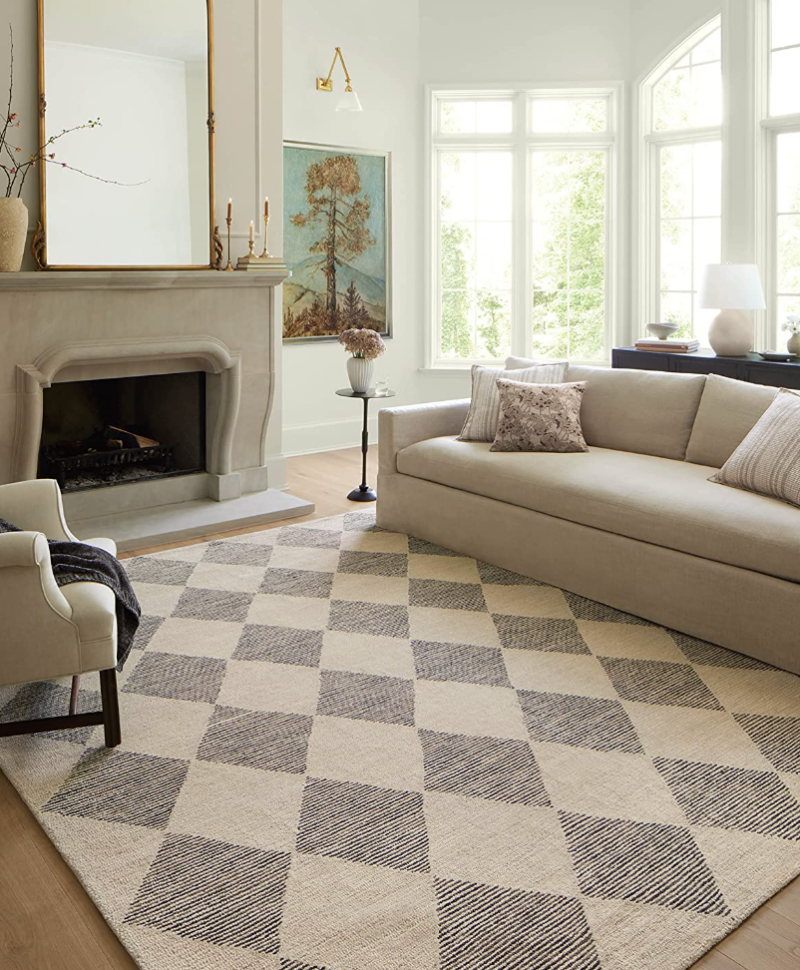 Chris Loves Julia just launched their new rug collection and it's gorgeous. I LOVE this checkered one. They are 100% wool pile and all really lovely. I checked a few spot and Amazon definitely has the best prices. You can see all six rugs in the collection here. By the way, isn't this room so beautiful?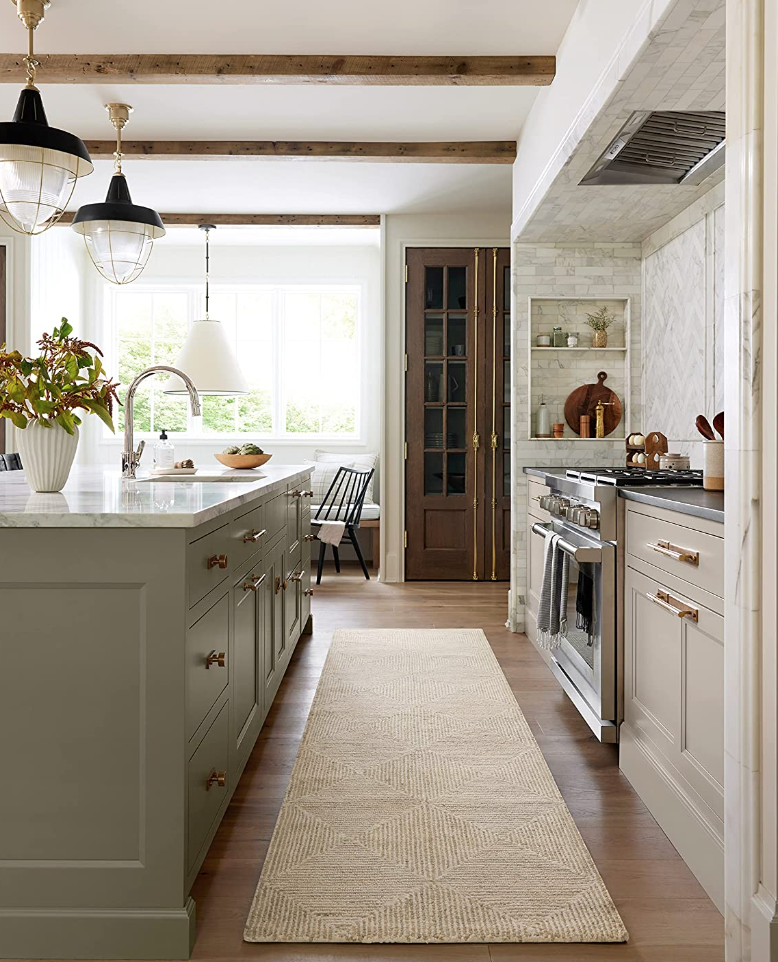 We need a rug in our entryway and I am considering this one. I really like the neutral feel but it still has interest.
RADISH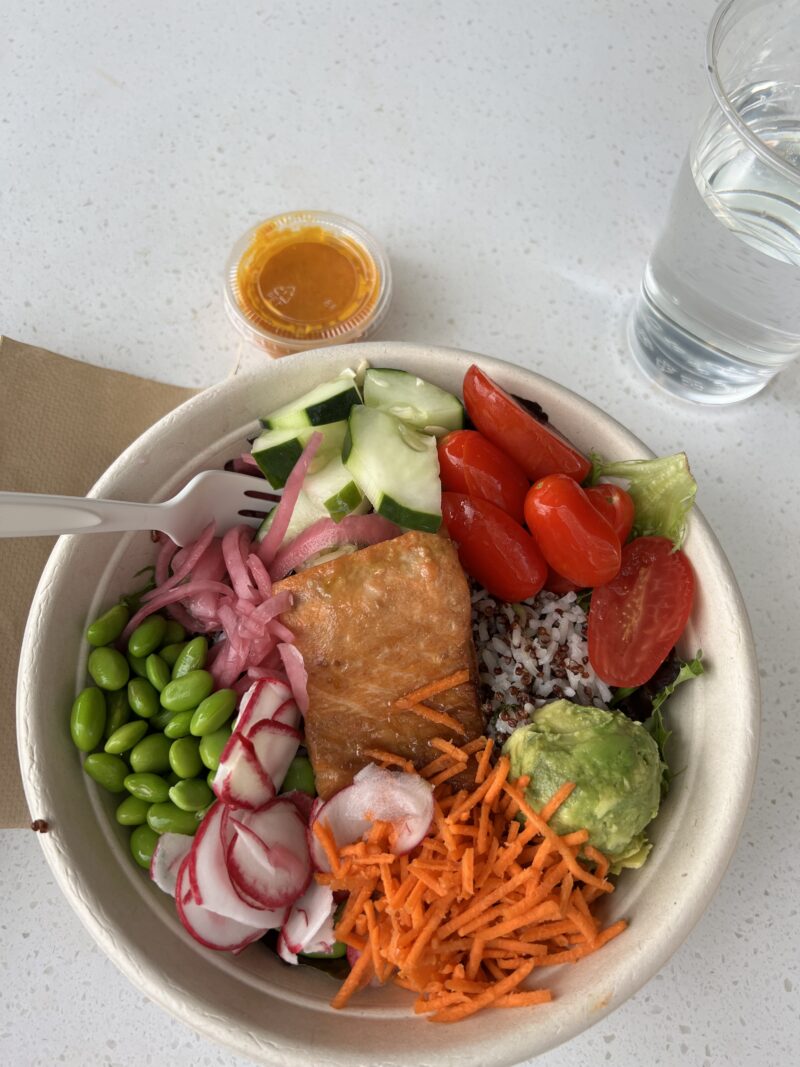 If you live in the Nashville area, you have to hit up Radish. It might be my new favorite restaurant. Ther e is one in the city and one in Franklin. You can get anything made as a wrap, salad or bowl and it's all so fresh and delicious. This is the West Coast Radish bowl and it's fantastic with salmon, greens, rice and veggies. Something you can recreate at home, too.
FRIDAY NIGHT LIGHTS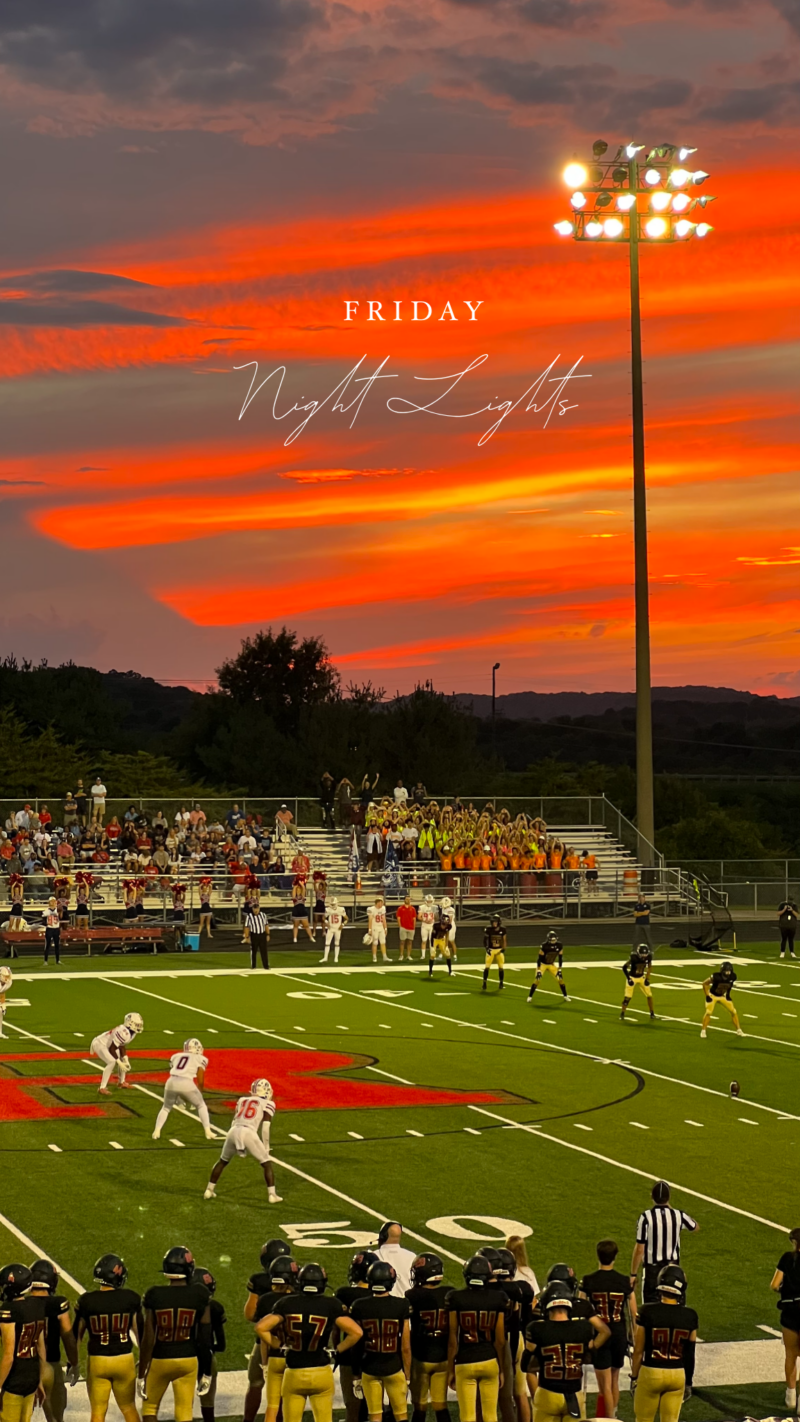 Friday was so much fun at our local high school. They had a beautiful tribute to the victims and families of 9/11 and the sunset could not have been more beautiful. This was straight from the camera. Always love kicking off the weekend with so much school spirit.
DOWNTOWN FRANKLIN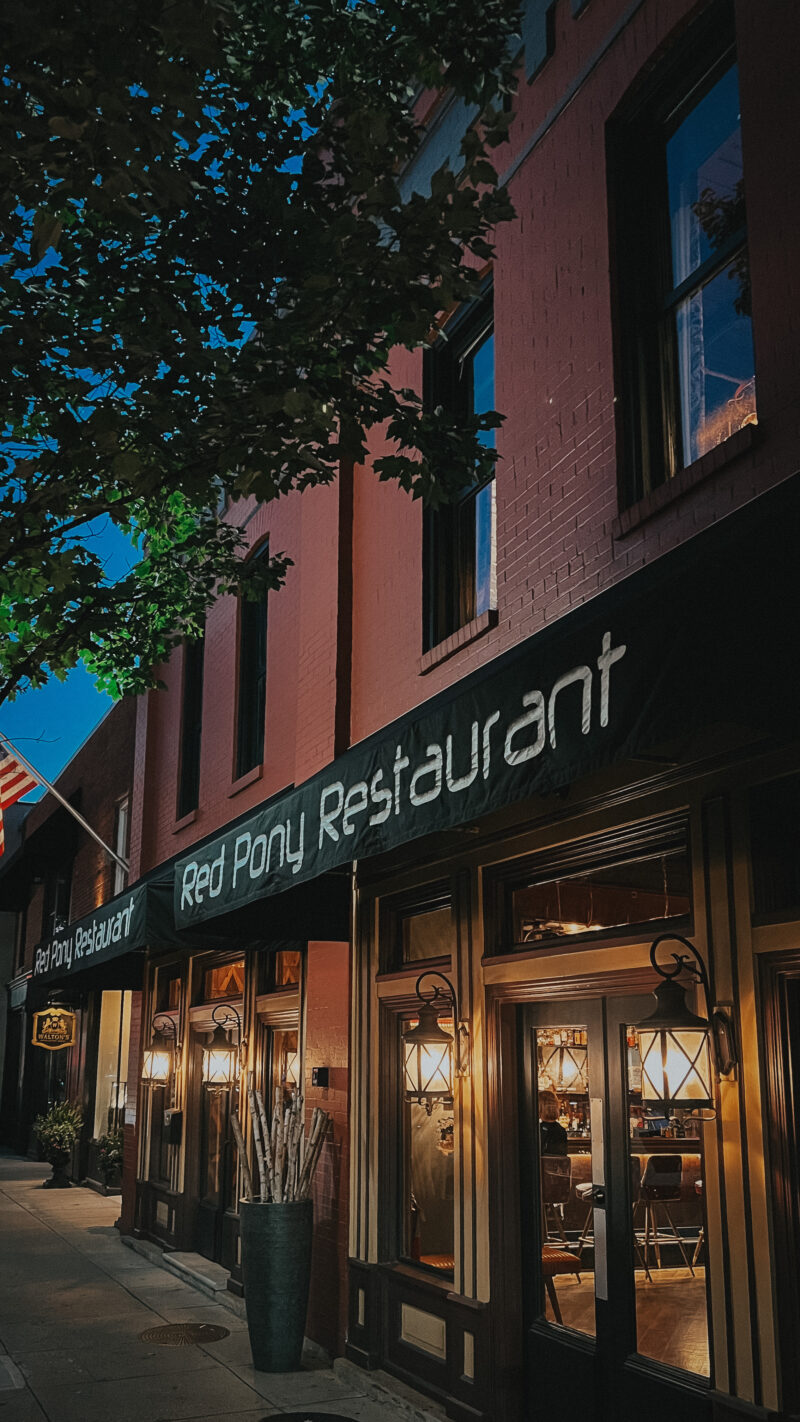 We snuck away for a quick date night last week and hit up the Red Pony. It's always a good spot and I love being in Downtown Franklin. If you are every coming to the area, send me a message and I am happy to share recommendations. I will put a blog post together soon.
ARE YOU MOVING?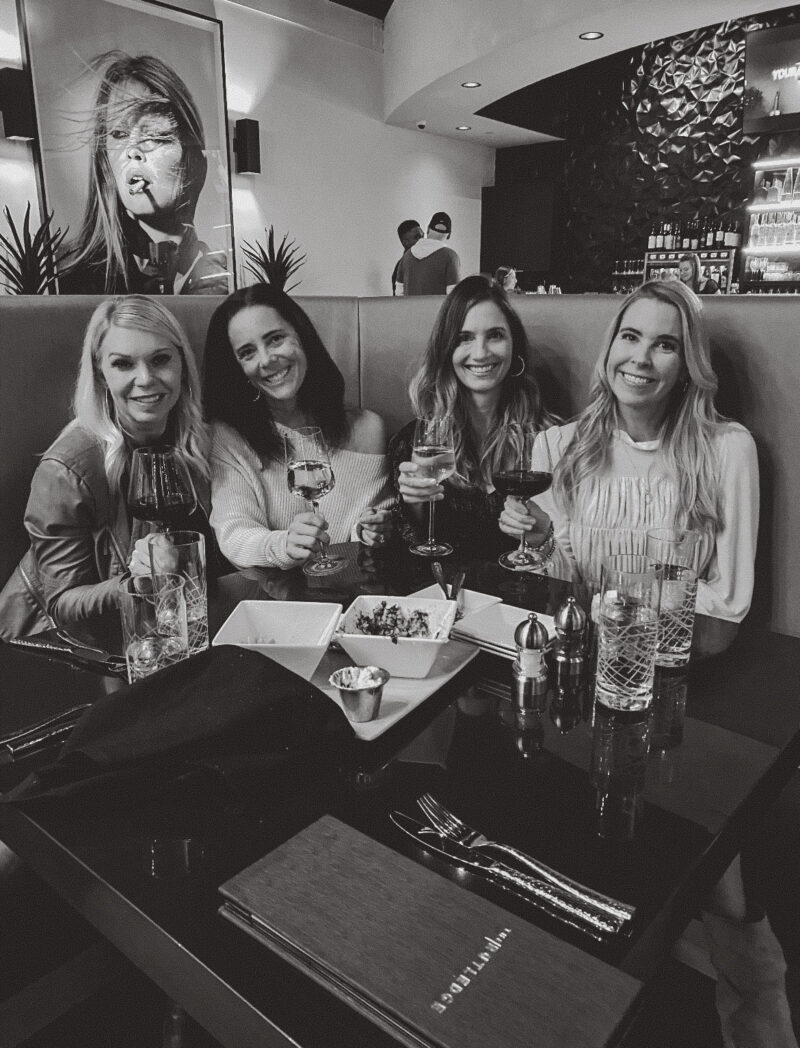 I get asked about moving quite often. One of the big questions I receive is about missing my friends and sister. And yes, I miss them dearly. They are such special women and will always be a huge part of my life. Those bonds can't be broken. But I will say that if you make a major move, it's pretty amazing to have your best girls come and visit soon after that move.
My sister came one month after we moved and these girls about three months post cross-country move. It was such a gift to have them here. While it's nice to go back and visit, having your friends experience your new town really makes it feel like home. A huge heartfelt thank you to this crew for showing up for us in the best way possible. Doing life with these girls and raising our children together has been one of the greatest joys of my life.
WEEKEND WARRIOR
We were so productive this week with the powder room. Our painter fixed some of the dry wall that had been poorly patched and primed this space. That meant it needed green paint again. Because it's such a small space, I opted to paint it myself. I did two coats of Alpine Trail by Behr and it is looking great. Next up my husband cut baseboards and I gave them two coats of green before bed last night. Now we are down to installing the baseboards, brining in the mirror and vanity and then the fun decor pieces. We will most likely add picture frame molding but plan to style the space first. After not having a powder room for our guests in over a year this feels really exciting.
*The tile is from The Tile Shop.
Quick update on this cute little blender. I use it twice a day and LOVE it. No joke. I use it in the morning for the kids and then I make a smoothie after I work out. It is so easy to clean (only thing to clean is rinsing the blade and of course the mason jar). And the base fits so well in a cabinet or deep drawer. This was a great Amazon buy. (Great for a dorm room, too).
This week is going to be a great one. My daughter has a friend coming to town and I have a few fun projects happening. Can't wait to share with you. Hope your week starts out really well.