Good morning. Did you have a nice weekend? It's a bit hard to believe we are less than three weeks away from Christmas. This is crunch time for the kids and midterms so I'm anxious for them to be on break. I wanted to take a moment to thank you for your sweet messages. I didn't mean to take a week off of the blog but somehow life stepped in and I found myself with not enough hours in the day. I'm sure you can relate this time of the year. When my energy runs low I have to take a step back. More than anything, I just don't want these festive weeks to rush on by and not be fully engaged. Here is a bit of life lately with our Monday Morning Wrap Up.
FRAME TV ART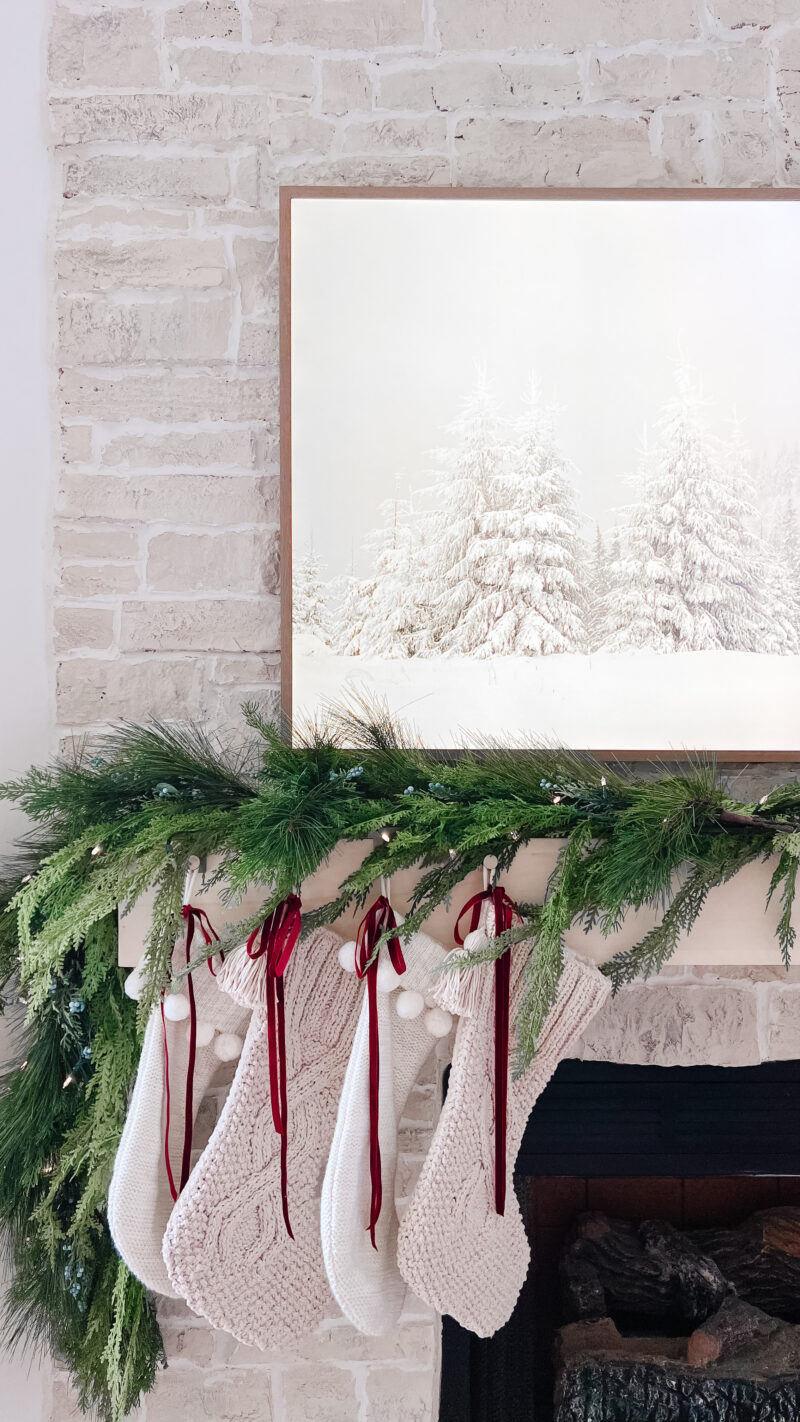 When I shared this on stories, a few of you messaged me because you didn't realize you could buy other art for the Frame TV. YES!!!! In fact, I am not a fan of the art that comes with the TV and always look to Etsy for something pretty depending on the season. They cost anywhere from $1-5 with a huge assortment. Plus you can use them year to year. This is where I found the pretty trees. You'll just want to find a tutorial on You Tube for how to upload outside art. It's not difficult and really fun to be able to do. You can use your own artwork or photography as well. So far we have been extremely happy with the Frame TV. It has a phenomenal picture and beautiful color.
DAILY JOURNAL SESSION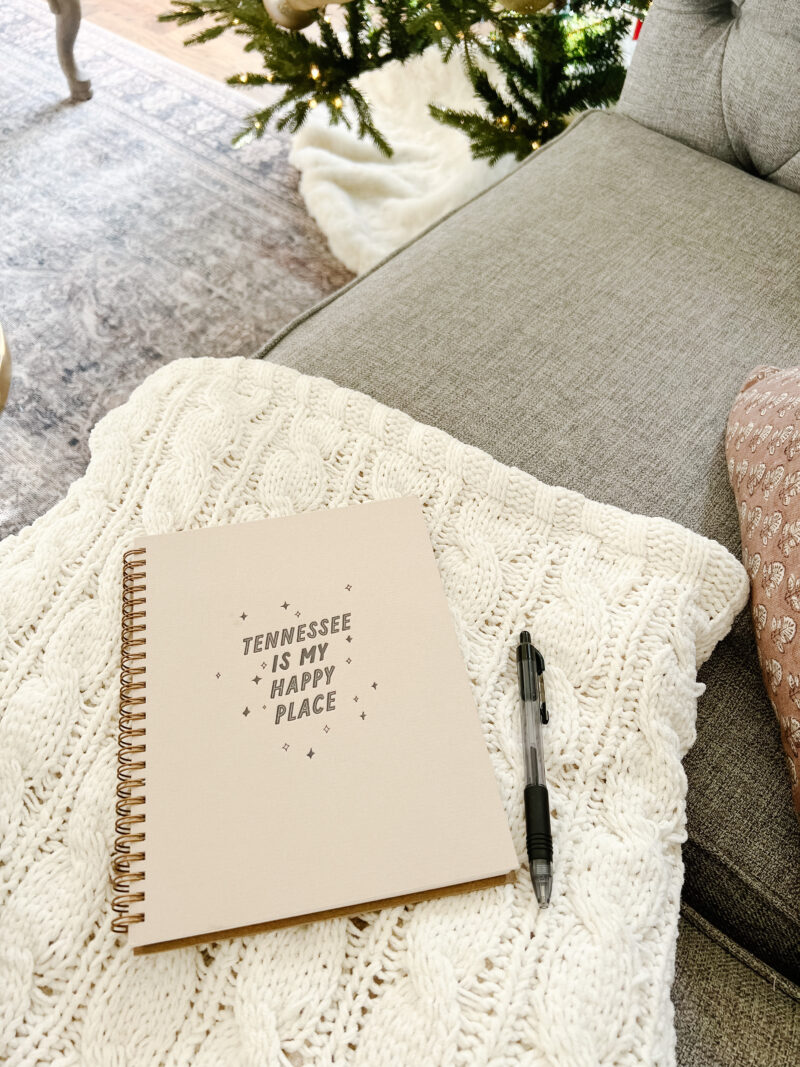 My dear friend, Jenn, gifted me this journal and I have been filling the pages every morning. Do you journal? It's part of my morning routine. I used to journal most of my adult life and then stepped away from it for a bit. It's nice to be back to writing. I definitely try put pen to paper prior to opening my phone in the morning (other than turning off the alarm). I read somewhere that the minute you start looking at your phone you've lost control of your thoughts and now it's other peoples' thoughts and influence that come into your world. Interesting, right? So the morning is the perfect time to think about goals, ideas, dreams, intentions and anything else that is uniquely yours.
BESTIE VISITING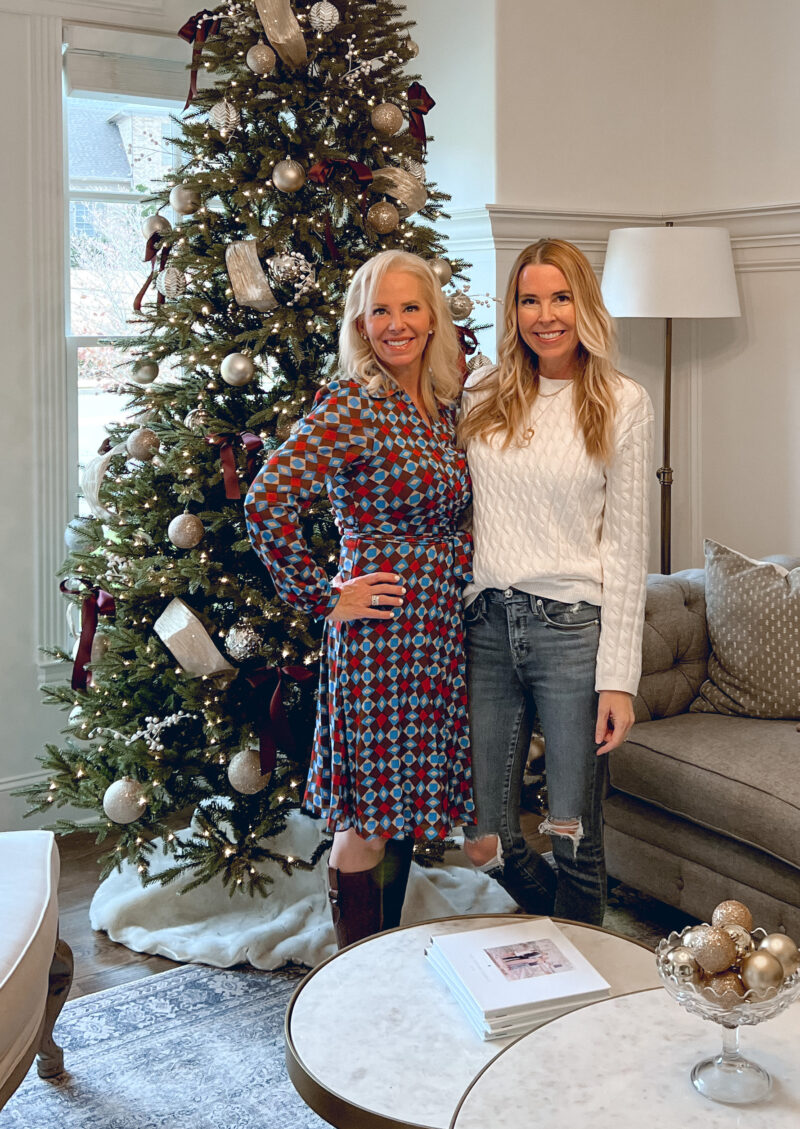 This was such a treat. I have been friends with Leah since we were passing notes in junior high. We had grand plans to open a law firm together. Life has taken us all over the map and yet we have remained dear friends throughout everything. No one has a better listening ear or more insightful take on all that life presents. I am eternally grateful for her love and support during some of our hardest years.
It was just so fun to show her around our new town all the way from Carmel, CA. I savored every minute and can't wait for the next visit. Hang on to those special friendships. Invest the time and your heart . . .they sure are worth it.
OUR FAVORITE BARS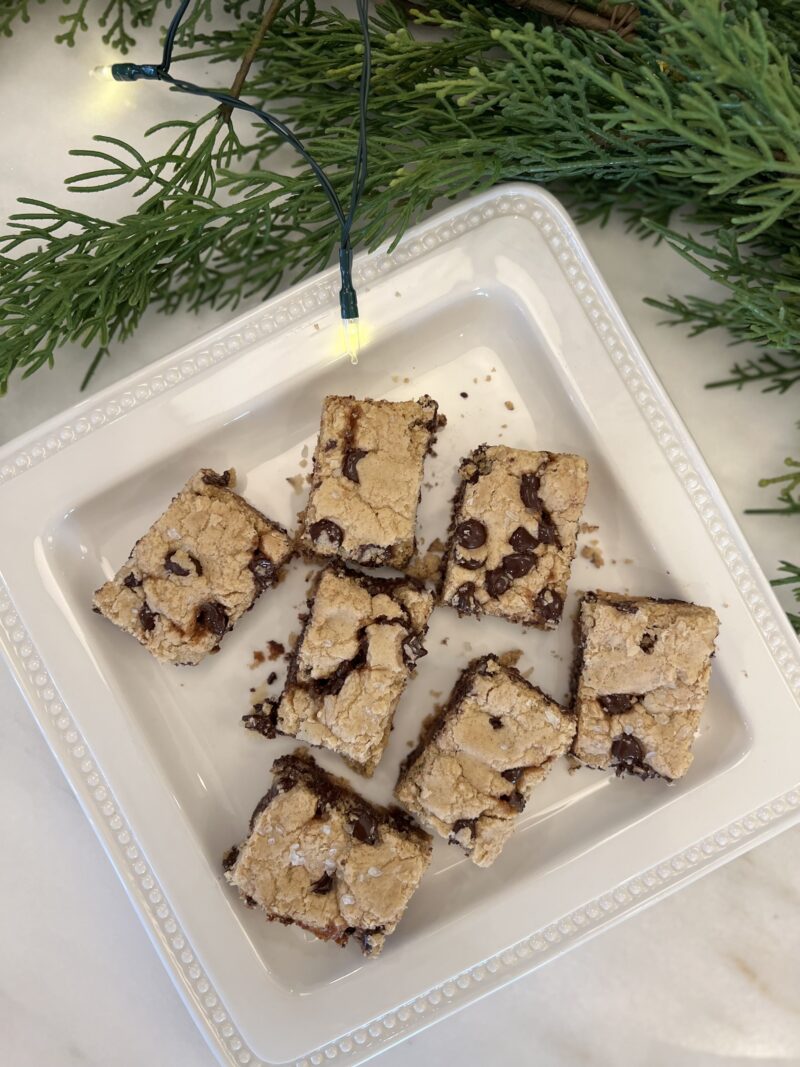 Little update on these babies. I made them with gluten free flour and I have to say I didn't love them as much. A bit dry. So if you are doing that just to be more healthy, this might be the time to splurge. Of course if you have to, that's a different story. Just know that they are best on day 1 and don't keep as well if you go that route. These Salted Caramel Chocolate Chip Bars still remain my number one most requested recipe. These are good, my friends.
FRIENDS DOING GOOD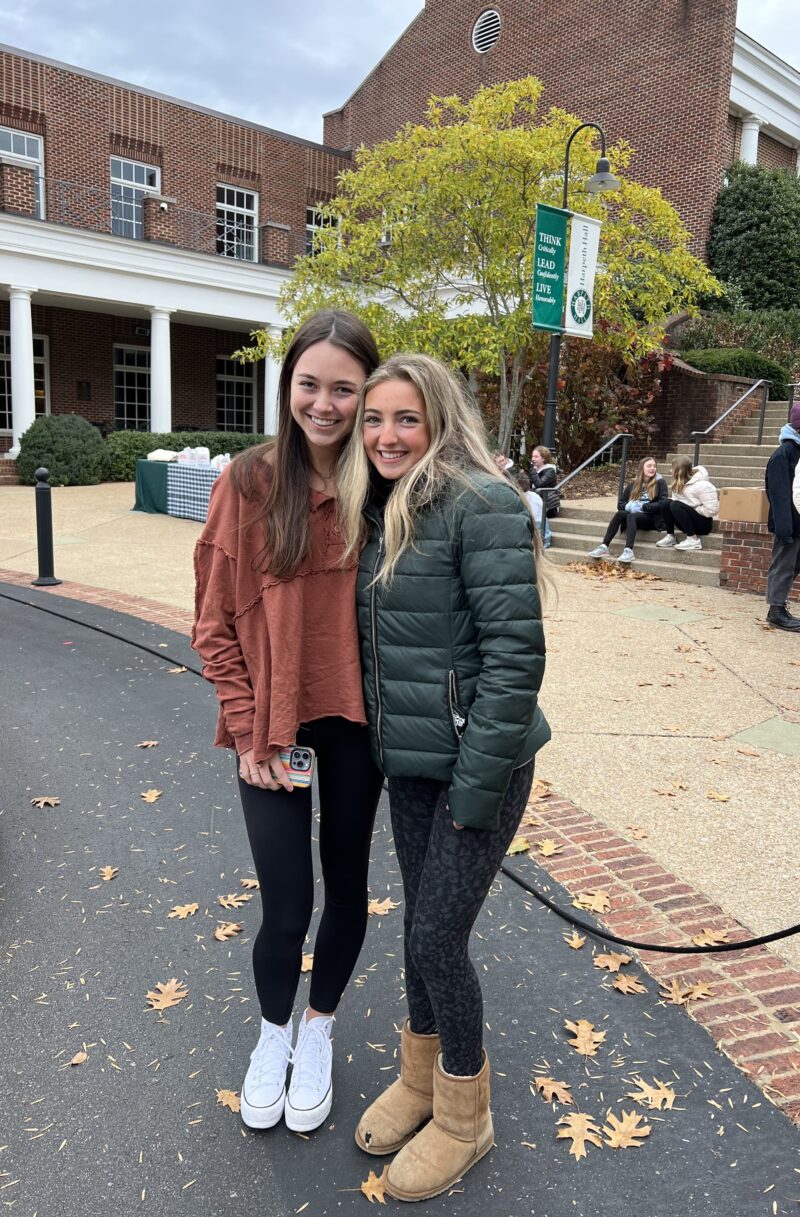 These two met the week we moved to Tennessee. Such a special friendship. Chloe organized a Mothers to Mothers drive to create Christmas magic for children who wouldn't normally experience that. It was fun to see these girls together the morning donations were collected. And a really good reminder of what is truly important this time of the year.
And yes, my California girl still won't wear a coat, even when it's freezing.
GREAT GIFT IDEA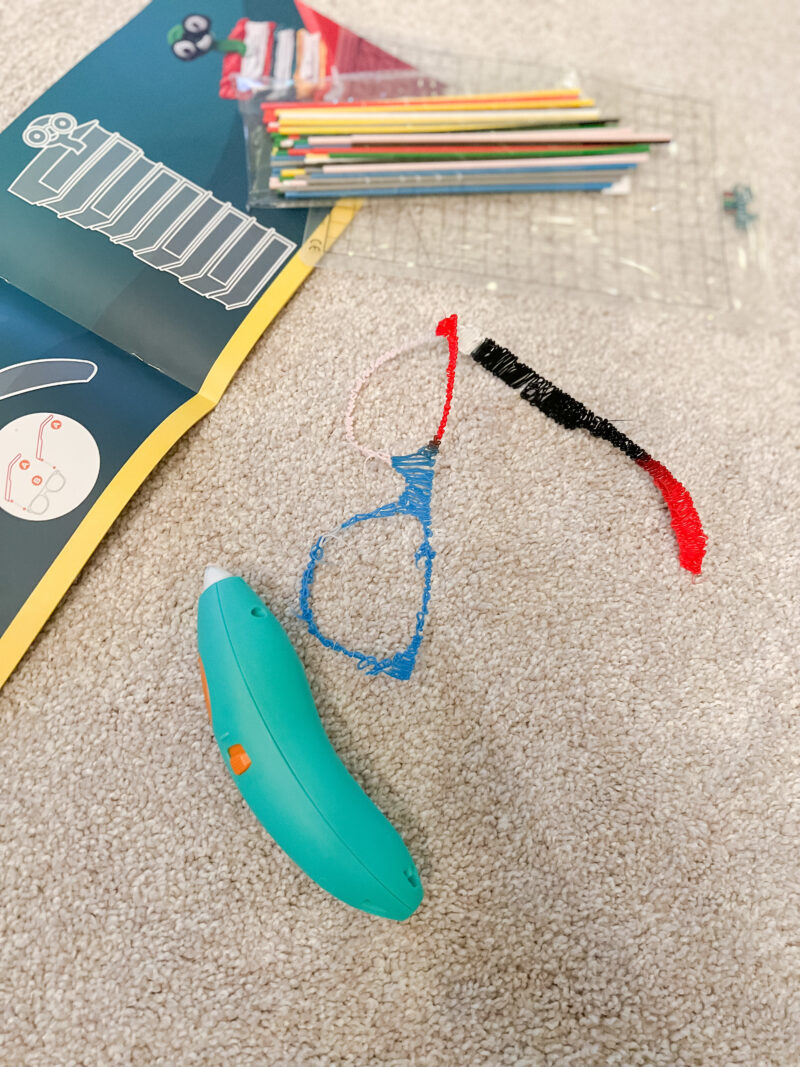 In toy news, my son tested this 3Doodler out and it's awesome. You can literally draw things into existence. If you are still looking for a gift (recommend ages 6-13), this is so much fun!!!! We are all in awe. That is the start of a pair of glasses. It reminds us of a 3D printer but it all comes from a pen you draw with. Great for fine motor skills, too. What will they think of next?
A FEW THOUGHTS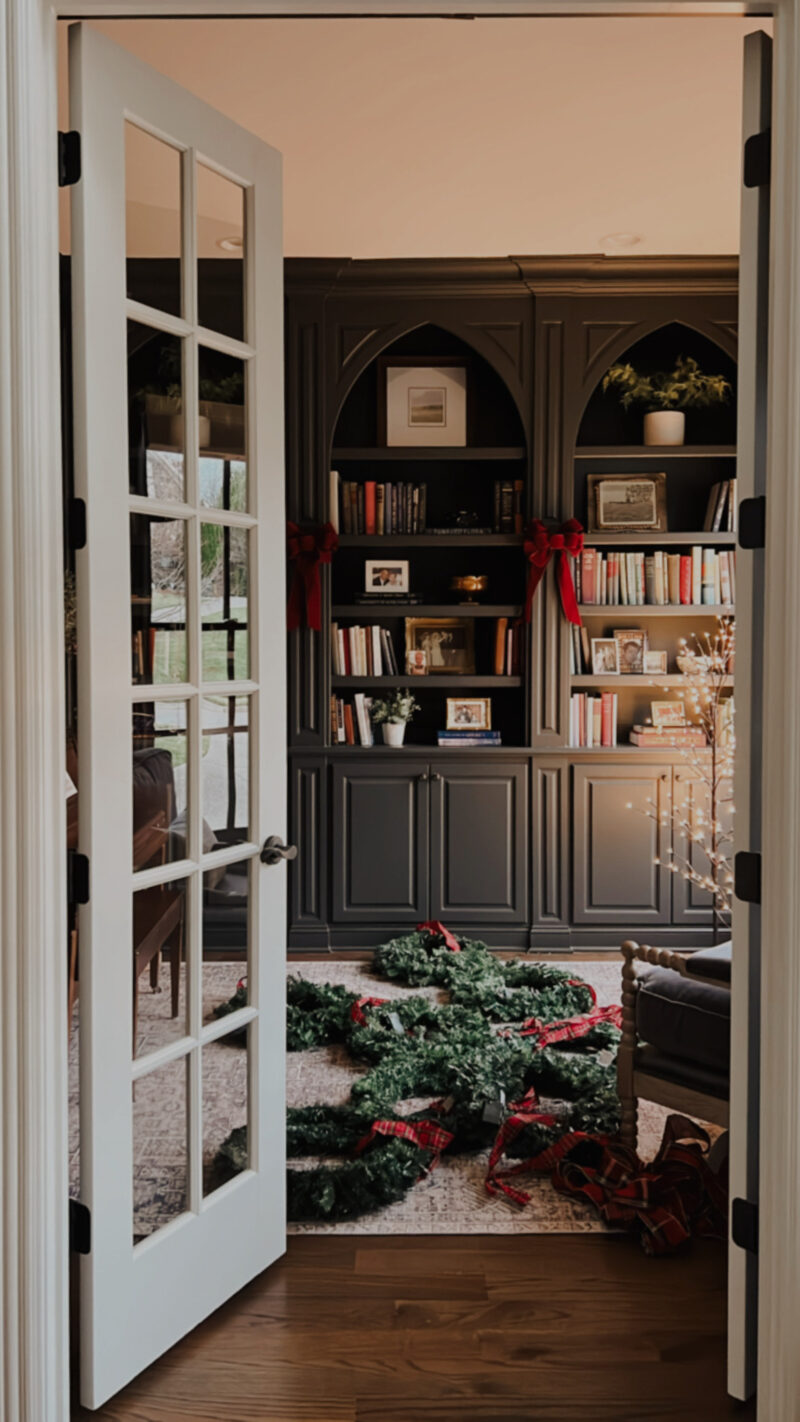 Lastly, I want to take a minute to acknowledge that while Instagram and blogs have always been a source of inspiration and community for me, it can be overwhelming to be immersed in constant perfection. I LOVE the beautifully decorated homes and decor. To me it is like flipping through a glossy magazine. But I wanted to share that over here things are nowhere near picture perfect and I am not sure we will even get through the to-do list. Which brings me to re-evaluating the to-do list in light of what is truly important.
We still don't have these wreaths on our outside windows nor is our family tree decorated. It feels different than years past when it seemed easy to get it all done. Between unexpected trips, the flu and life, I want you to know you are not alone if you are in the slow lane. There may or may not be a Christmas tour but it doesn't mean we aren't loving every minute of the twinkle lights and magic. When you stop by here, I hope you always feel encouraged to do what is right for you and your family. I love sharing ideas and inspiration, but at the end of the day I hope you never feel the pressure to create something that takes away from time with the people you love. Less is so much more when it comes to the "fluffy" stuff. It's all about using the precious time we have in ways that bring the most joy.