Good morning and Happy New Year!!! It's great to be back. It felt wonderful to slow down and really enjoy the time with family and friends. The kids work so hard during the school year so when they get a break, it feels right to relax with them and just have fun. Many of you know we were supposed to head to New York for part of our break but our flights were canceled. Our bags were packed and we were ready to go so the disappointment level was pretty intense. Having said that, we know so many who were stranded in airports or other cities so we quickly realized just how fortunate we were. Hopefully we can get that trip back on the books soon. Here is a recap of how we spent our quiet Christmas break.
A WHITE CHRISTMAS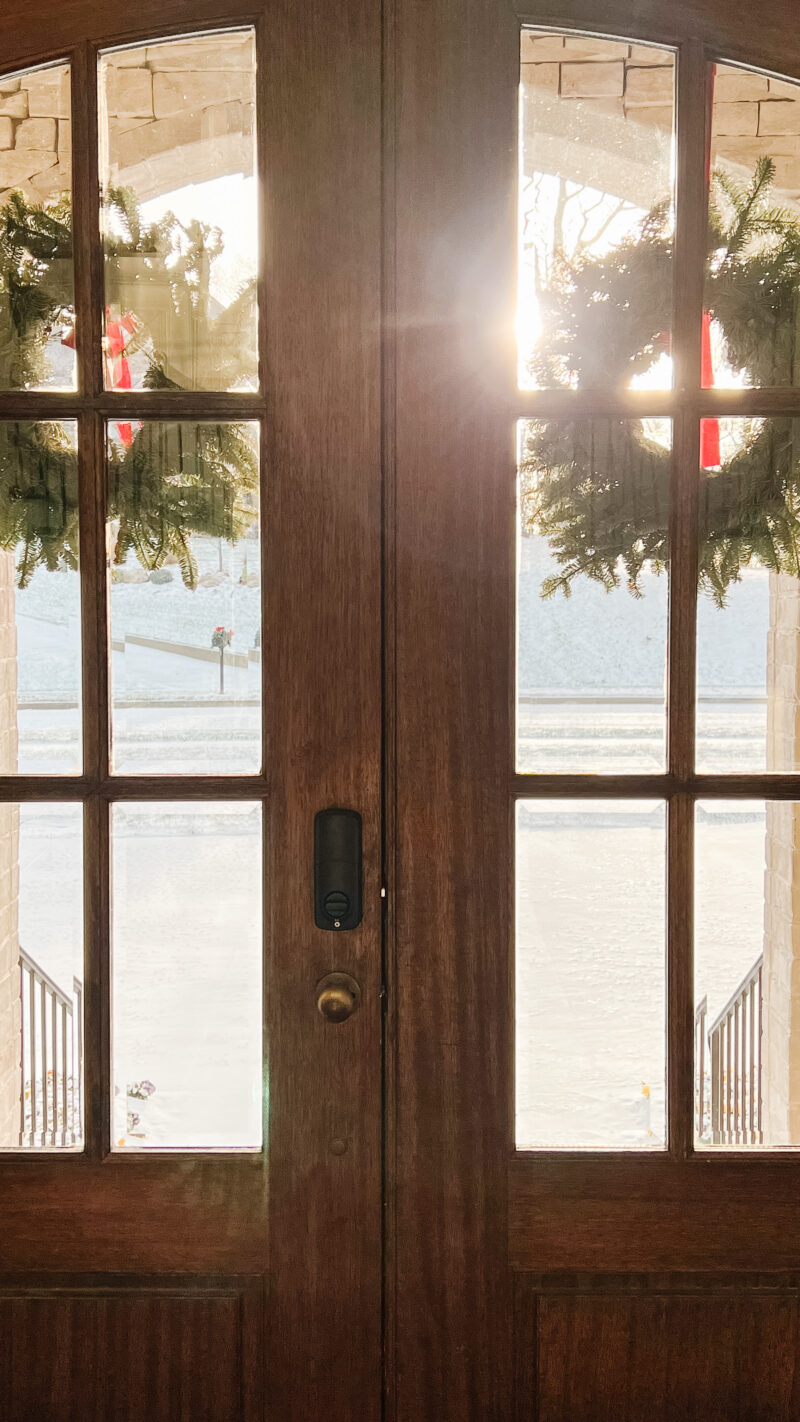 Nashville has not seen a white Christmas in decades. We were so fortunate to get a beautiful dusting of snow a couple of days before the big day. And because the temperatures were below zero, it definitely stuck around for a bit. It really was so pretty and we appreciated every second of it.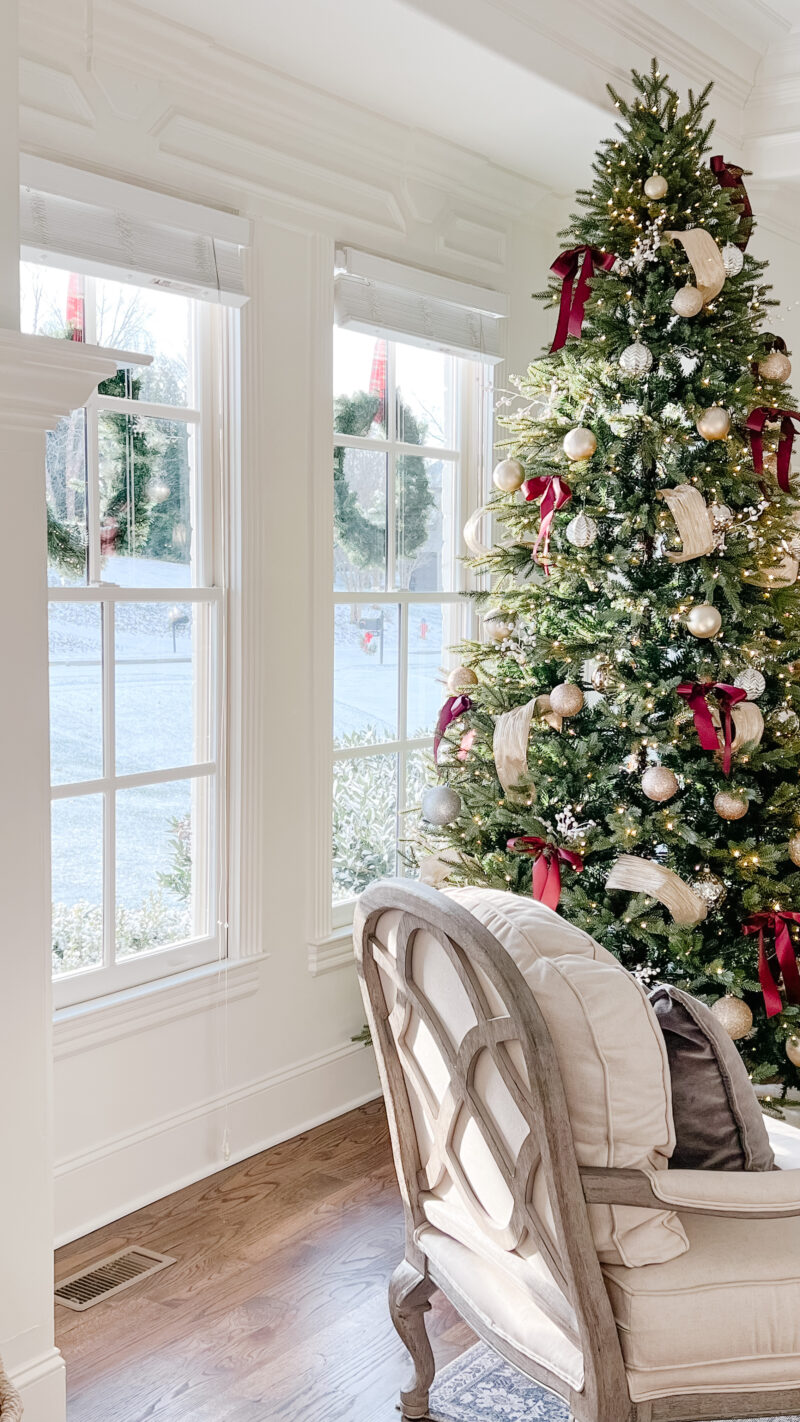 There is just something so magical about looking outside and seeing everything covered in snow.
DOWNTOWN FRANKLIN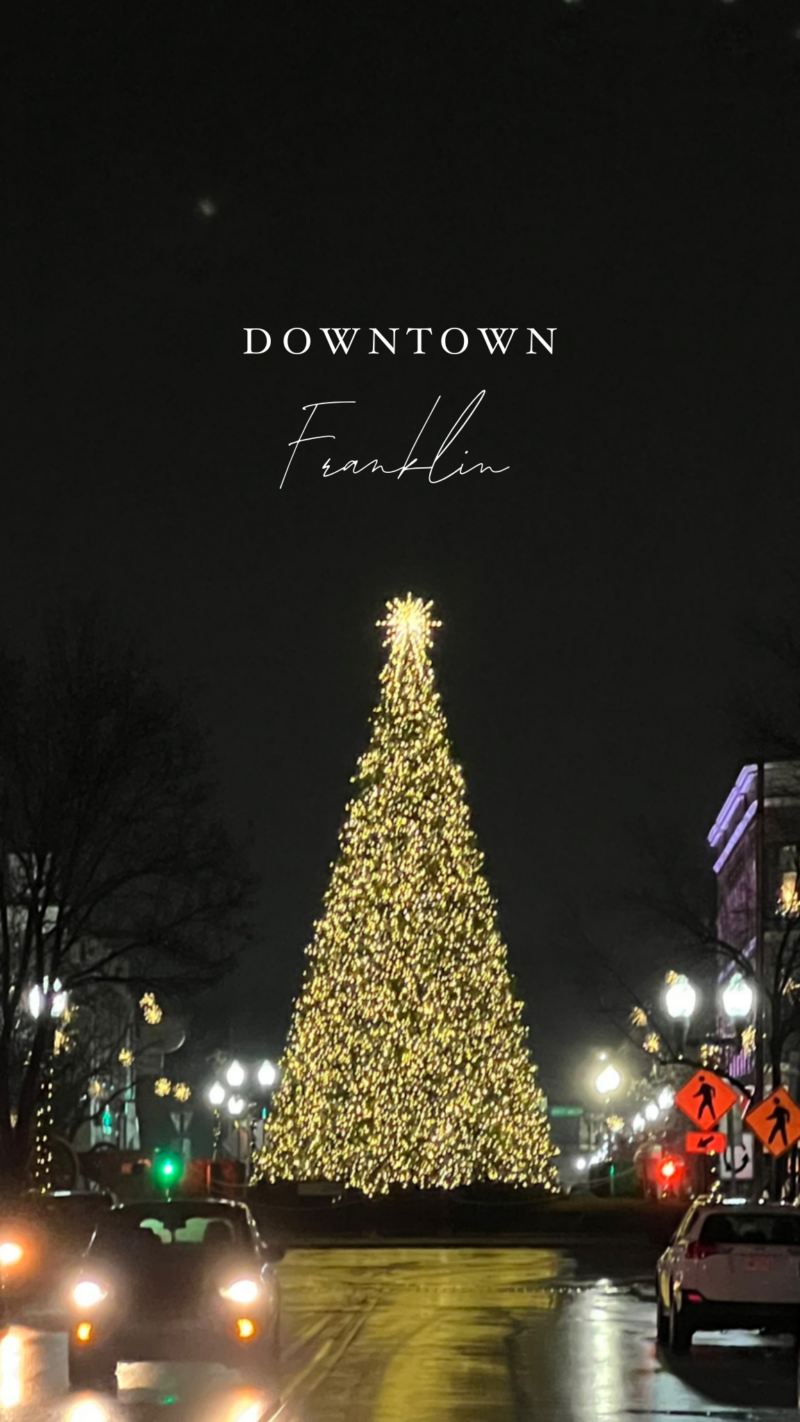 While the freezing temperatures kept us inside for a couple of days, we were very intentional about spending time with friends and really soaking in the season. Downtown Franklin is something else during the holidays. I love every part of it and feel very fortunate to live here. We also took the kids into the city for Christmas Eve dinner which was a blast.
And we certainly clocked a good bit of time out here on our porch. I don't want to see the trees put away just yet. It's really lovely to sit out here and talk about all the things. The time between Christmas and New Year's Eve always seems like such a blur. So thankful for the downtime.
A FAVORITE GIFT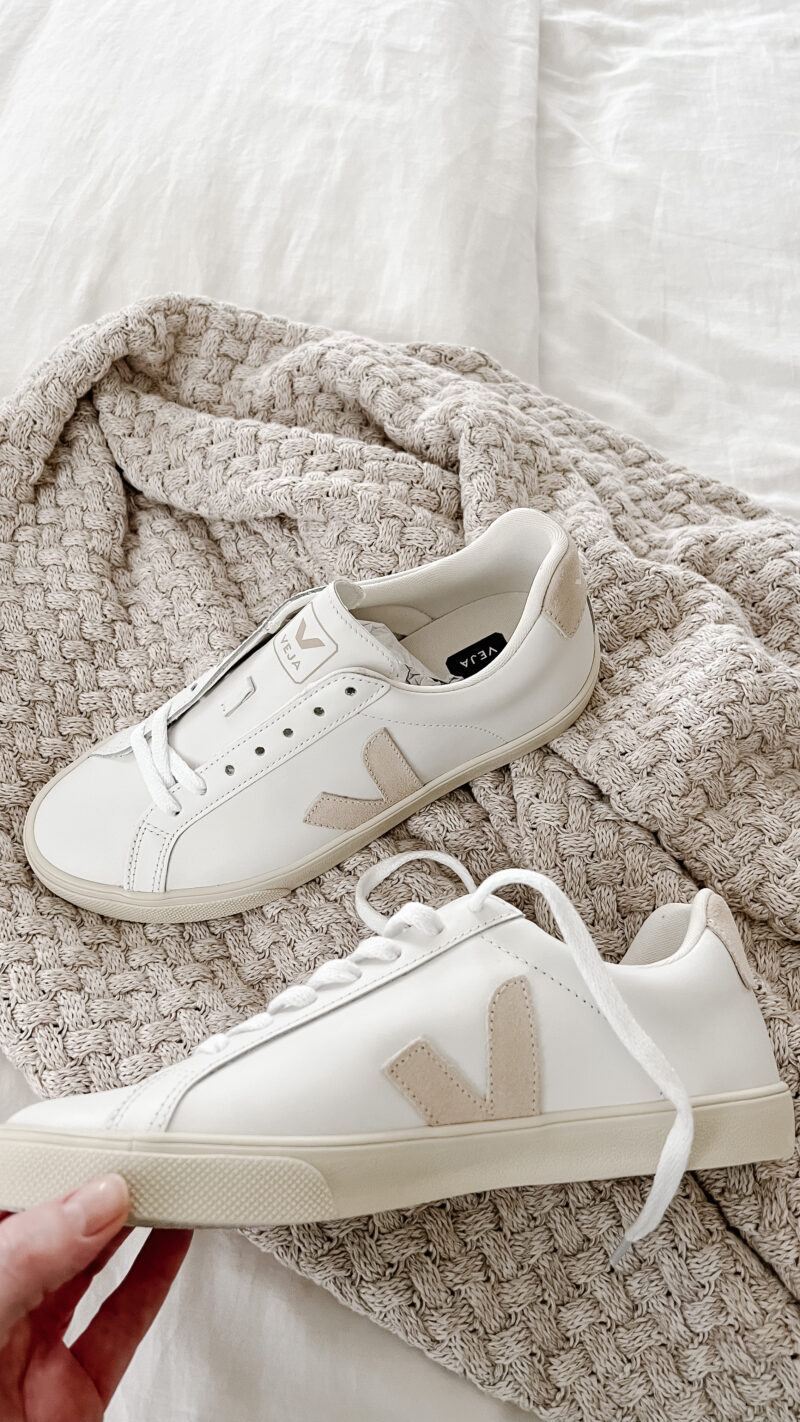 My husband surprised me with these sneakers because he knows how much I love my black and white Vejas. Just wanted to share because this neutral color is so pretty and goes with everything. These do take a couple of times of wearing them to get comfy and after that they are great. I've worn the black version daily and always get compliments.
GETTING ORGANIZED
Do you remember this from our CA home? I left it for the new owners and have been missing it ever since. Right now my wrapping paper is in a basket in a closest but the ends are getting ruined. Plus I have wrapping supplies in three different places and it is driving me nuts. This closet system is now 30% off so I ordered one and can't wait to install it. You can either drill it into the door or hang it over the top and bottom edges. You know you really love something when you order it twice!
ALMOST A DISASTER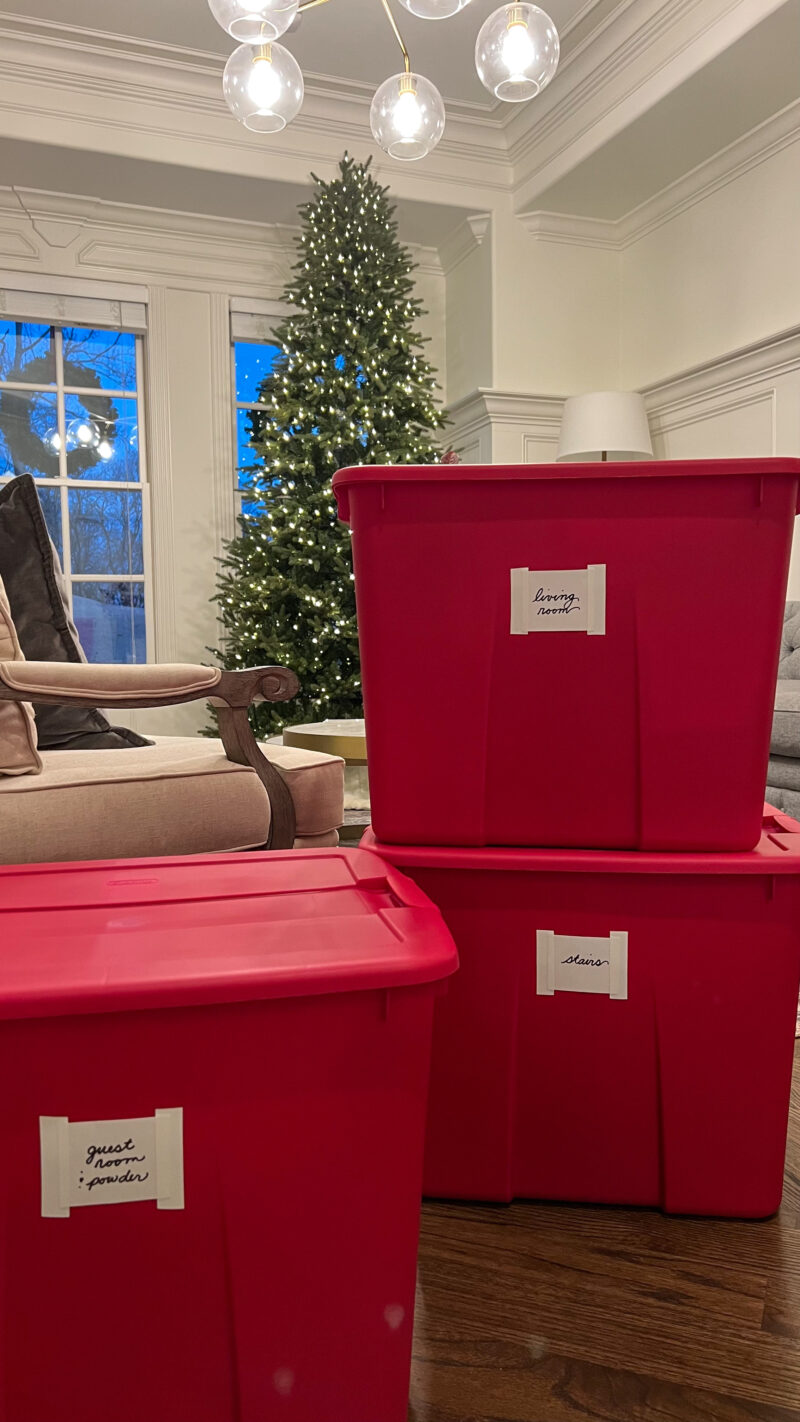 If you follow along with my stories, you may have seen how packing up our Christmas decor was almost a disaster. I bought these storage tubs at Target a few days ago with my son. I had packed everything, labeled, and was ready to close them up. Only I had bought home the wrong lids. No idea how that happened because I am fairly certain they were the only red lids near the bins. In any event, my husband was so nice and drove over there to find the lids I needed sitting alone on a shelf. A reader said it was a wink from my mom which I love.
We are now packed up and ready to store it all away until next year. Our naked trees are still up because I can't part with the lights just yet. For the labels, I cut notecards in half and use white electrical tape (it's so easy to move around). And after many years of doing this, I find it much easier to store everything by room. It makes decorating and packing away very easy and very efficient.
HAPPY NEW YEAR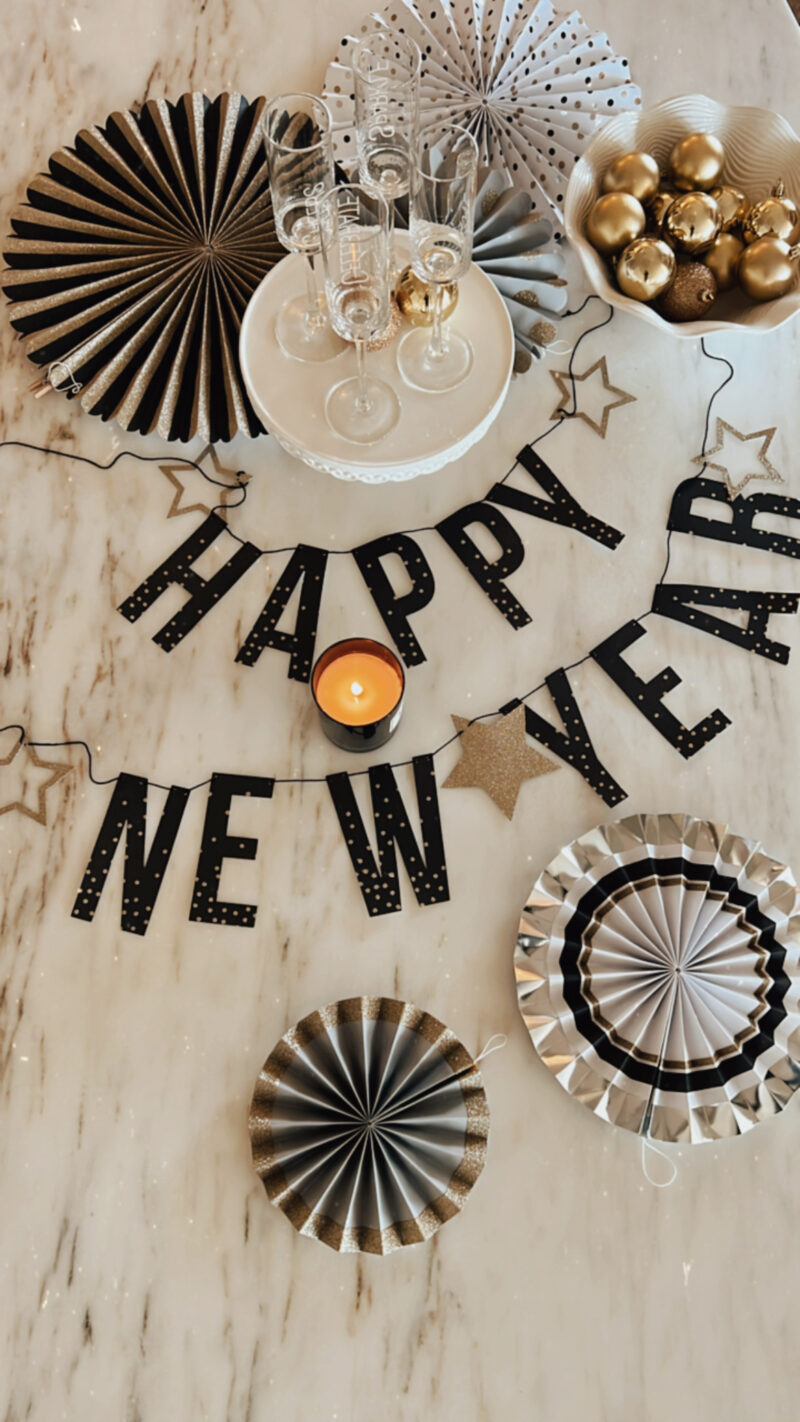 As the children get older and start to have their own plans, we still make time for a toast with our New Year's flutes. We have had these glasses since the kids were little. I save a little box of decor and use the gold Christmas ornaments. This banner is darling if you want to plan ahead for next year. I also like this more modern version. These little traditions don't take much time, but are so fun to look forward to.
If you really want to surprise the kids, this sound activated party light is around $12 and so much fun! It totally transforms any room into a club atmosphere and is perfect for NYE.
A MESSAGE TO YOU
We did actually make it until midnight and loved seeing fireworks from our back porch. Cheers to 2023. Cheers to always following your heart and living each day with intention. I am so very grateful for this life and look forward to all that the new year brings. We have some exciting projects on the horizon and would love for you to follow along. May this new year bring blessings, abundance, and good health to your families. Thank you for being here and sharing your time with us. At the end of the day, what matters most is our connections with others and I am so grateful for the community we have built together. Wishing you nothing but the best in this upcoming year.