Good morning. Did you have a nice weekend? I am sorry I didn't get my Saturday Shopping post up. There are a few great finds at the bottom of this post. Family time took over and these days are going so quickly so when the teens want to hang out, it's aways a yes from me. Our Monday wrap up includes a great place to try if you are visiting and a fun way to add oversized art to your home.
GREAT SPOT IN 12 SOUTH
I kicked off the weekend with lunch with some girlfriends. If you are ever visiting, 12 South is a great area with shops and restaurants. In fact, it's home to Draper James, the store that Reese Witherspoon owns. It's all surrounded by darling homes and is a great spot to explore.
THE BUTTERMILK RANCH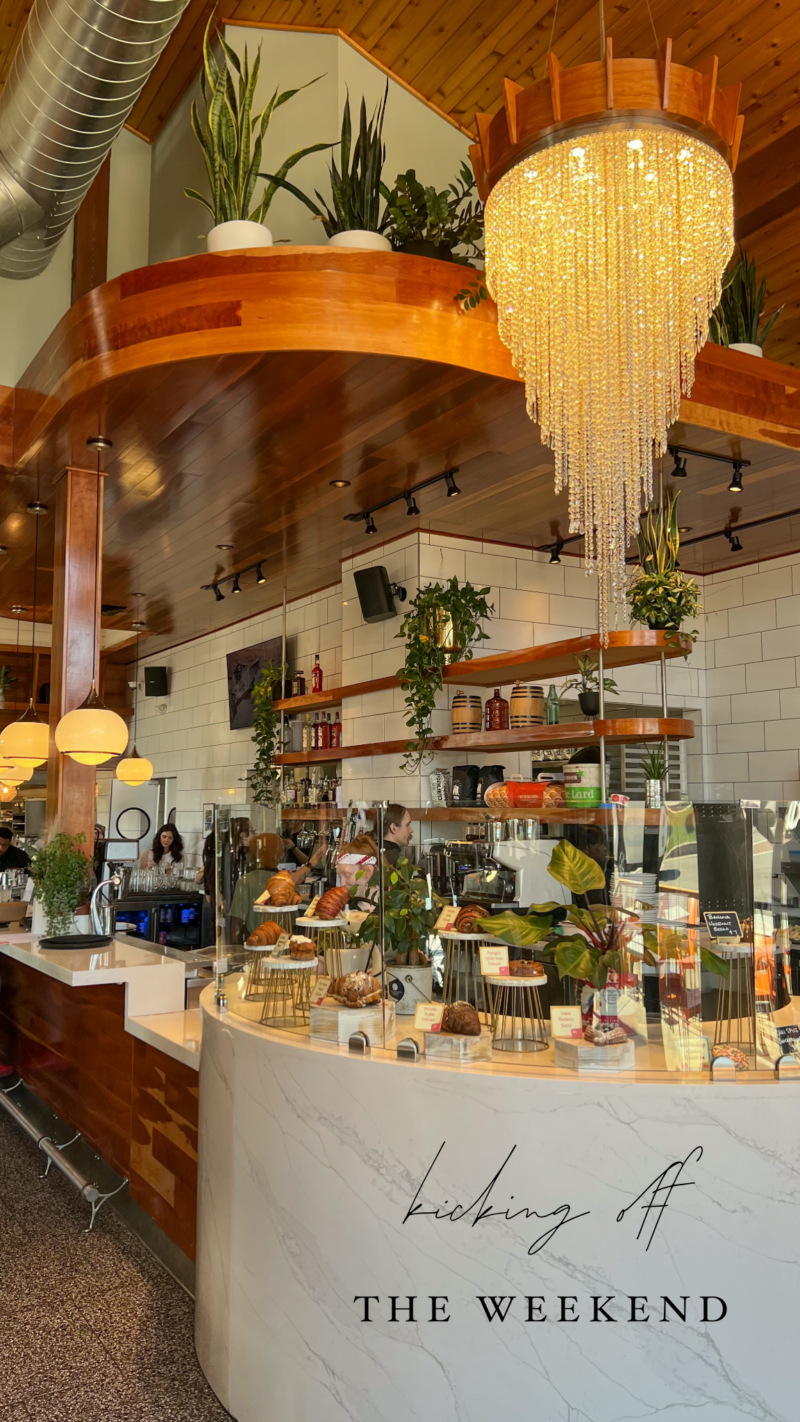 The Buttermilk Ranch is fantastic. They have a scrumptious menu including amazing baked goods. You could pop in just to take some beautiful sweet treats with you. If you ever have the chance to go, try the Brown Butter Beignets. I honestly felt like I was back in New Orleans with every bite. Beyond good.
FIVE DAUGHTERS BAKERY
This is another great spot to hit up. The owners do actually have five daughters and they have the best donuts (my son is a donut connoisseur).
FRANKLIN FARMER'S MARKET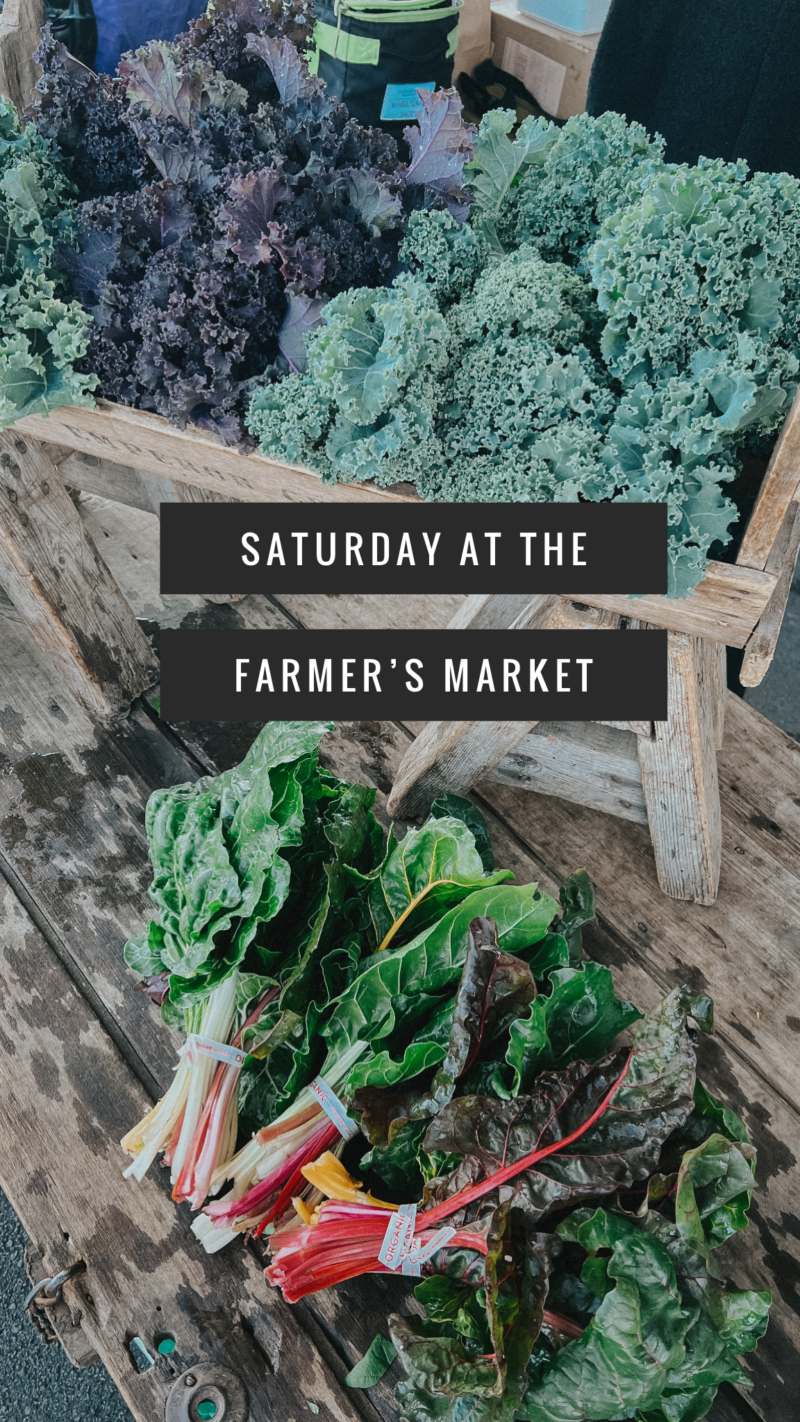 Saturday morning was a chilly 35 degrees but we still made it out to our Farmer's Market. My favorite things is bumping into people we know or chatting with strangers about the finds they love. It feels good to support local famers. I overheard two men talking about how difficult farming is these days and how much work it is. It made me want to support them even more. We need nutrient dense foods more than ever and I am happy to support these families that work so hard.
FRESH ARUGLA & POKE BOWLS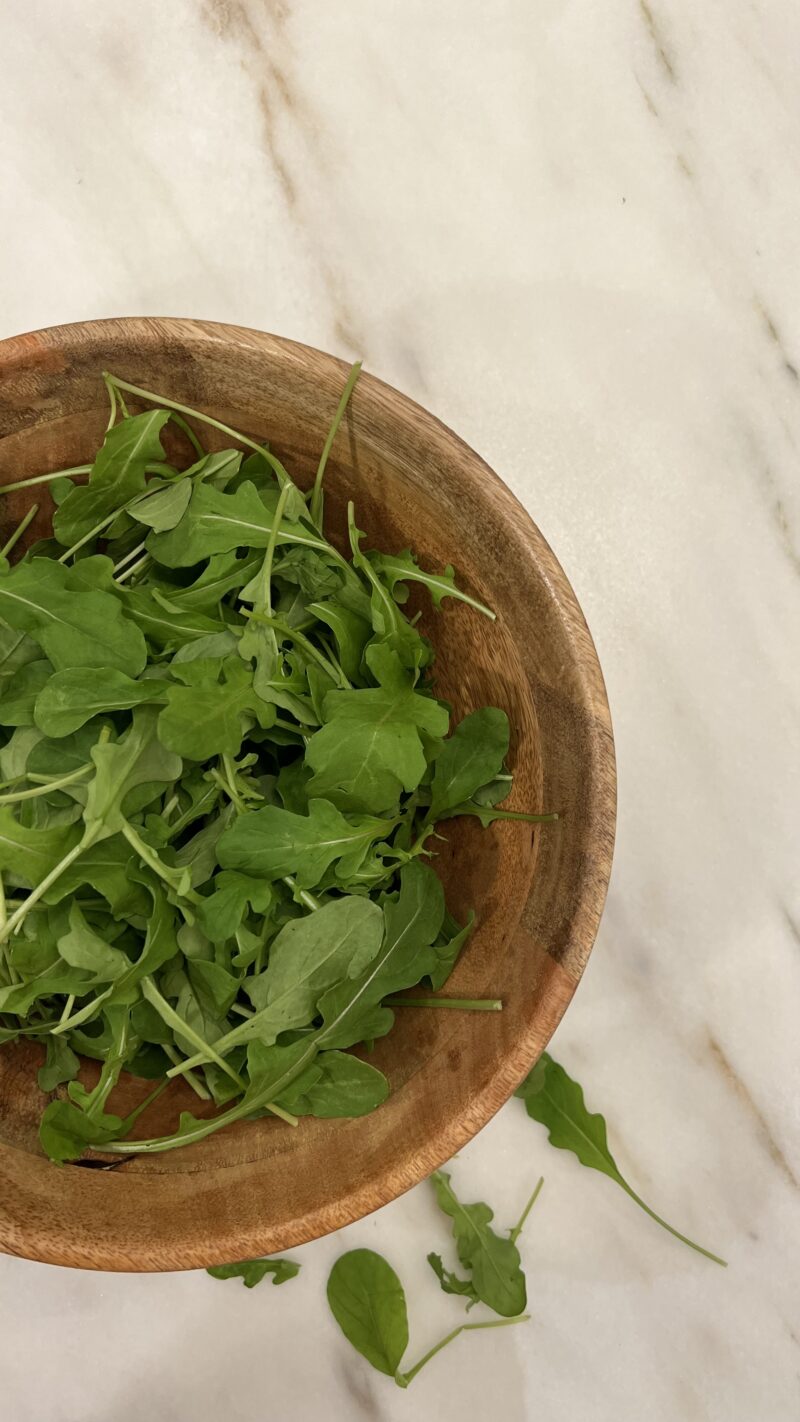 We do poke bowls once a week and this fresh arugula makes them even better. Trying to eat more and more greens lately so this is a go-to for me. Also trying to do plenty of salads with a protein. I'll do a post soon with my favorite go-to dressing we make at home.
OVERSIZED ARTWORK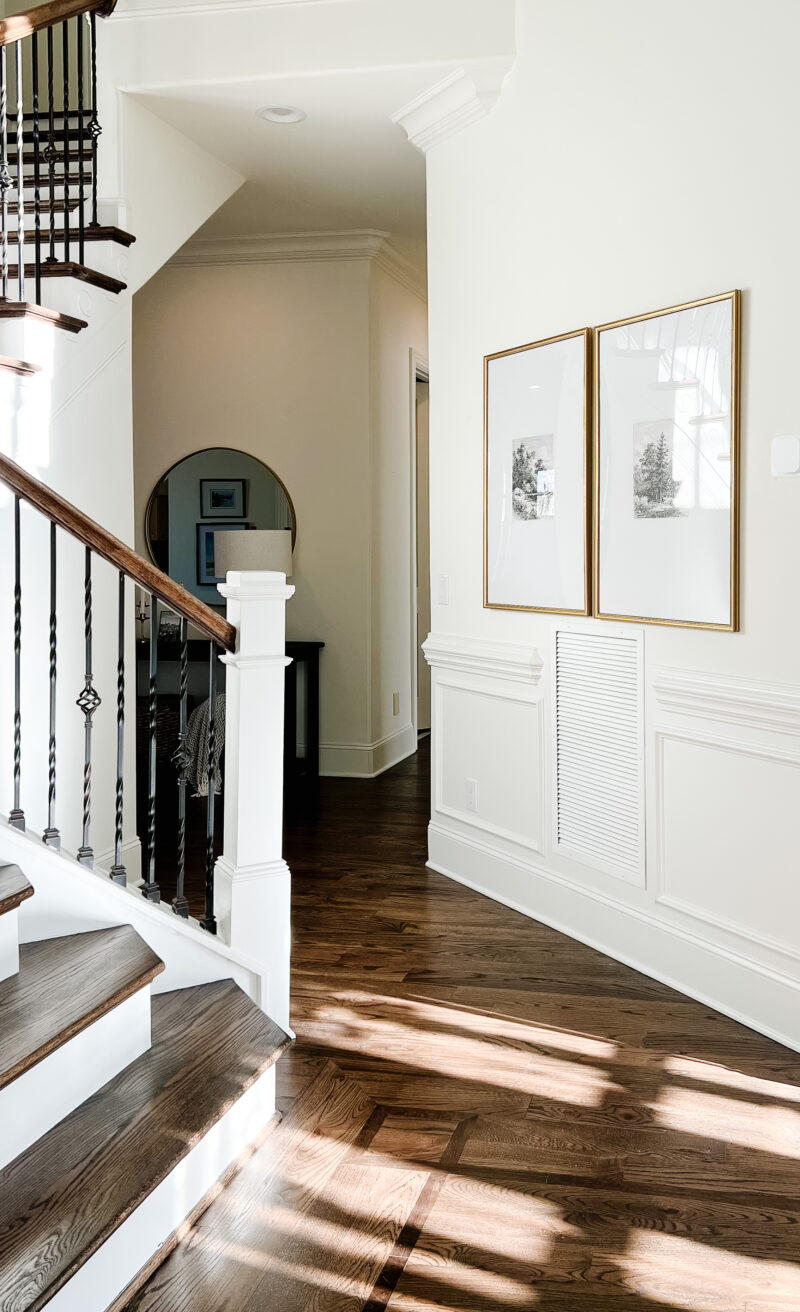 If you are looking for oversized frames, these are such a great deal. They look different in the online photo but I promise the 24″ x 26″ look like mine. Very pretty in person.
The artwork I used was created with a large border so you do not need to matte them (even better).
SATURDAY SHOPPING FINDS
This toothpaste!!! I use the strips and so excited to use the toothpaste (fluoride free!).
These dehumidifier bags are amazing. Hang them in closets or anywhere that may have too much moisture. And no scent!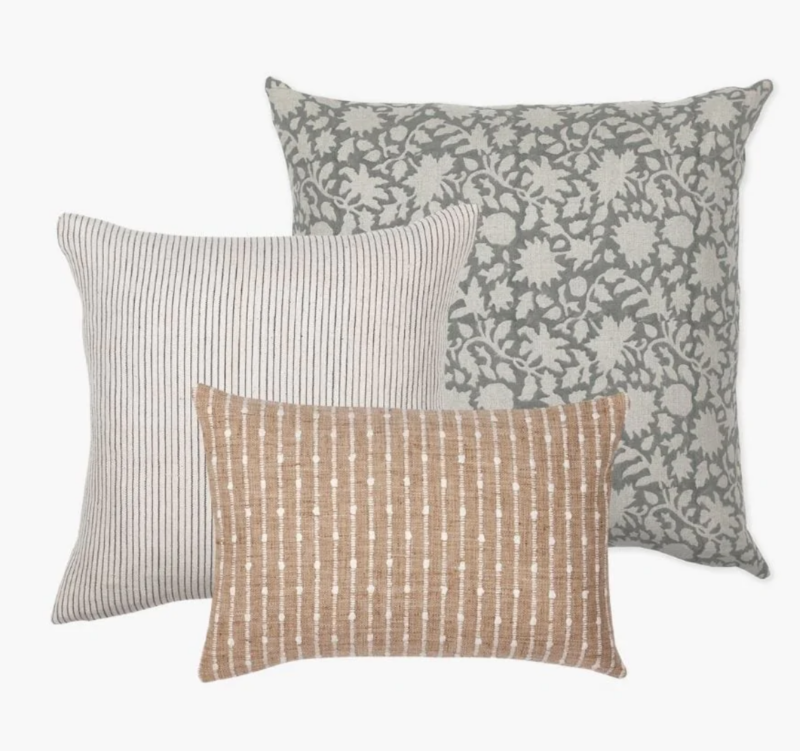 Colin + Finn is having a 20% off sale. It ends today but if you need pillows, it's a great time. I love that they create combinations that you can purchase or you can pull together your own combo. I have the ones above. This is another gorgeous combination. I found this pillow cover on Amazon which is a great look alike and $16.
This is a customer photo on Amazon. These drapery panels are gorgeous. She is a designer and said she is very impressed with them. I may need to order these. Wow!!!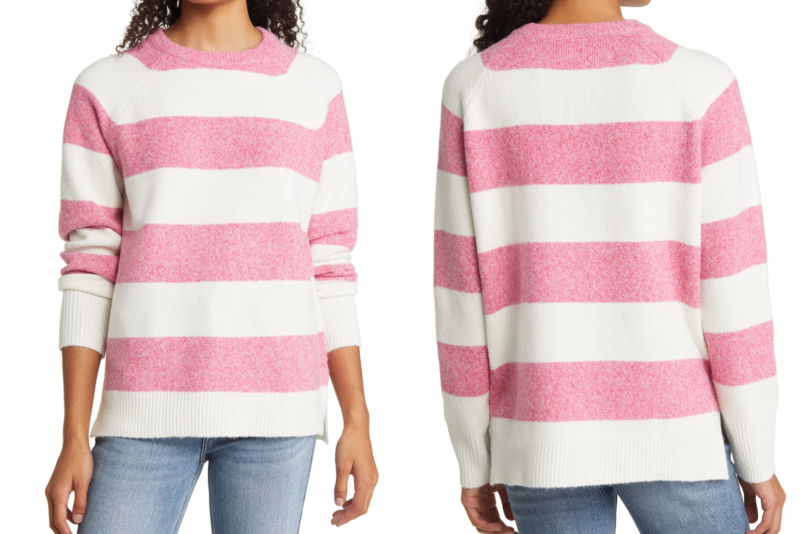 I thought this sweater was really cute for around Valentine's Day. I like that it's pink but can be worn year round.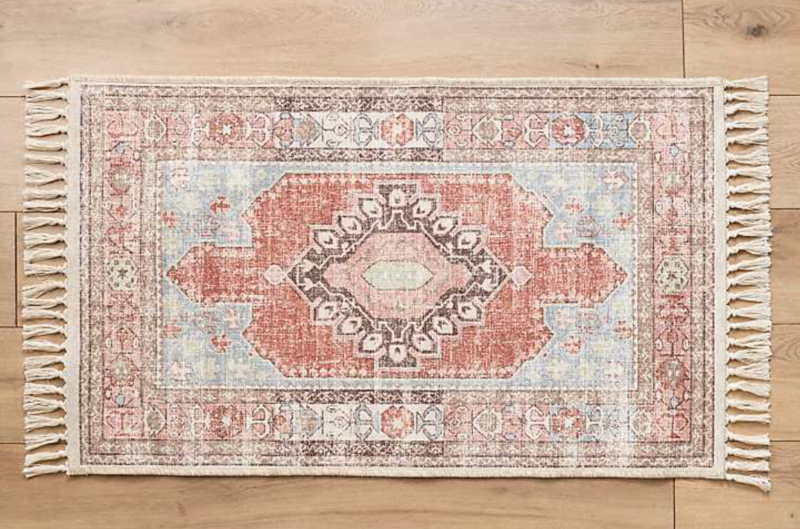 If you are looking for a vintage inspired rug, this one is so cute. I saw it in person and love it ($39).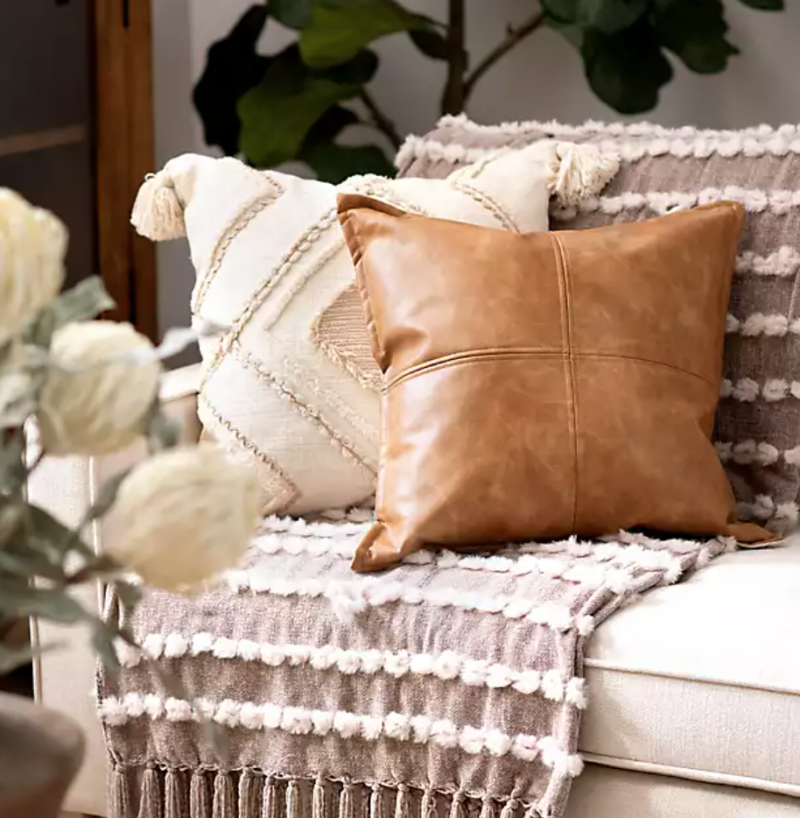 And these leather pillows look almost identical to my Pottery Barn ones. A great deal and on sale for $29.
This cute top from Amazon ($17) has 1600 great reviews. You know I am a sucker for a puff shoulder. It just elevates a comfy tee to a whole new level.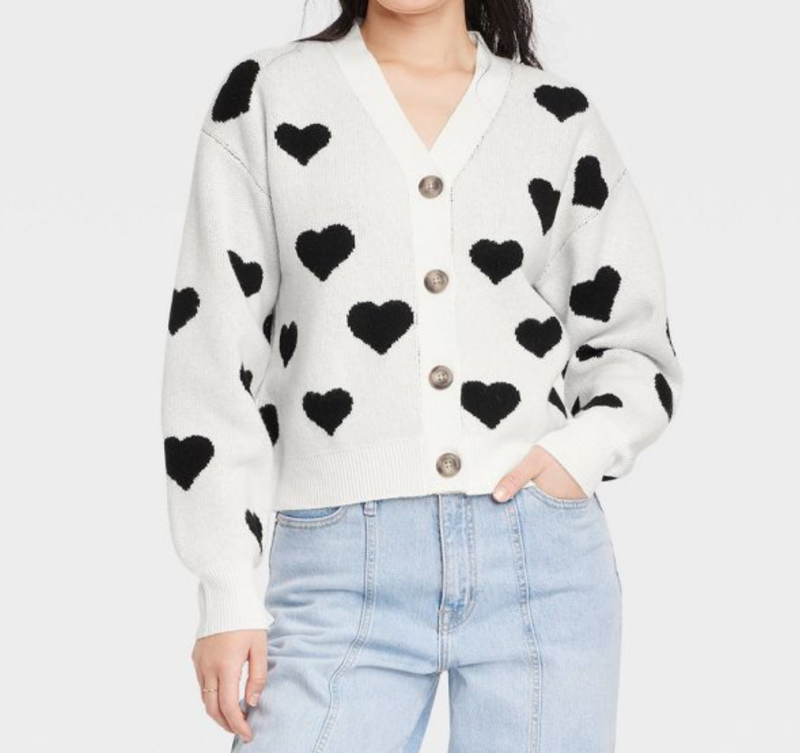 I did order this cute little number for myself. Can't wait for it to arrive.
How is your week looking? Anything out of the ordinary? We are hoping to get more done on our bathroom project and will be sharing in stories. I'm so encouraged by the changes we've made and really loving the space so far. Hope your week is off to a great start.