Good morning. Waking up tired but so grateful for a wonderful weekend. It was nonstop and one that we won't soon forget. Sharing what might be my all time favorite cookie recipe down below plus what we wore to the Taylor Swift concert. Let's get to it with our Monday Morning Wrap Up.
BIRTHDAY MONTH CONTINUES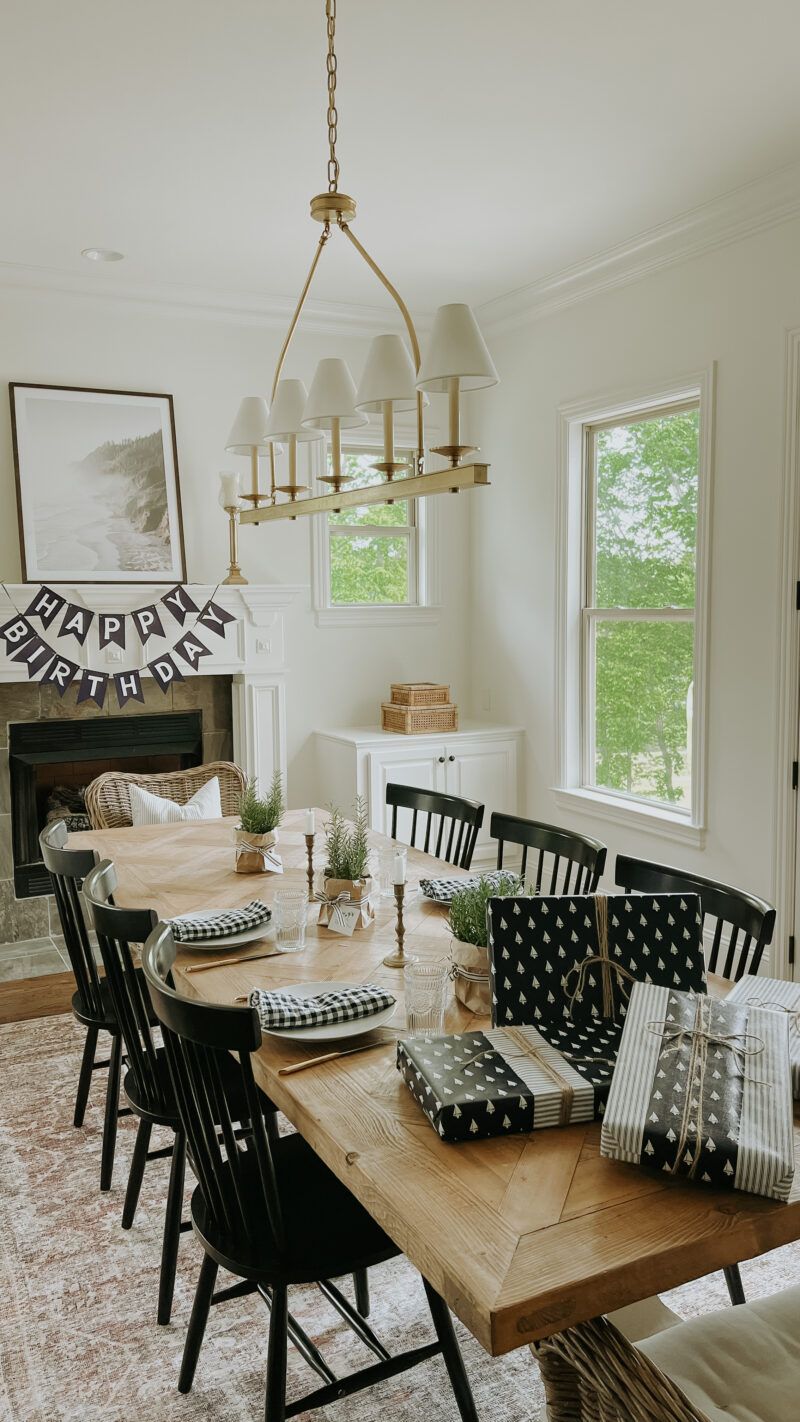 We celebrated my husband this past week. If you ever pop into HomeGoods, be sure to check out their wrapping paper. The usually have great quality rolls and many of them coordinate. When I wrap gifts for the boys, I usually use two papers and twine.
WILD GINGER
We hit up sushi for dinner. It's a favorite of ours and always fun to take a breath and enjoy a family dinner. With all of the crazy high school schedules, we don't go out as much as we used to so this feels more like a treat these days.
UP WITH THE SUN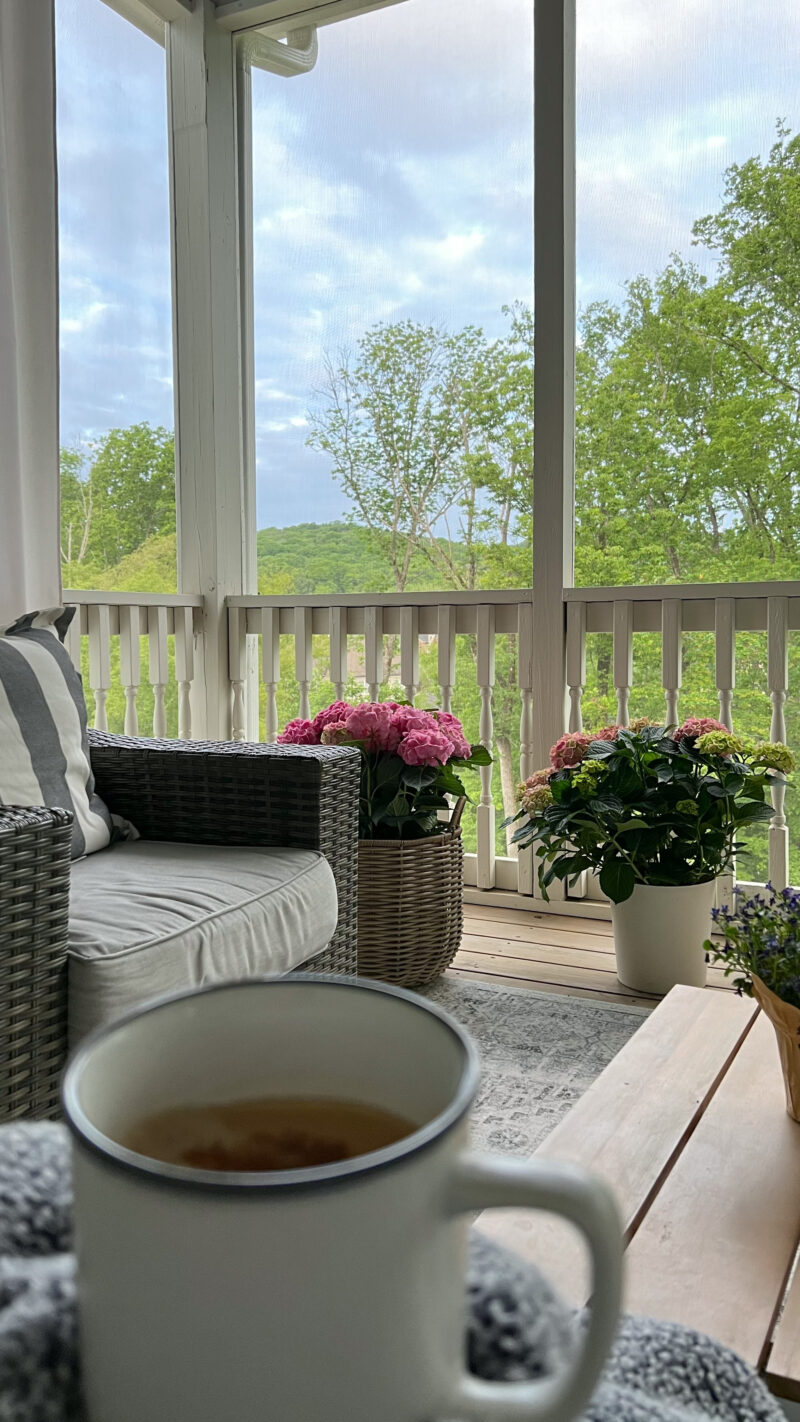 Without fail I need my alarm clock to wake me up during the school week but when I can finally sleep in on the weekend, I am up with the sun. While I would love to sleep in, it is nice to have the early morning hour to relax, sip coffee and reflect. That is usually when I journal, too. The outdoor baskets were from Walmart last season but no longer sold. If I see something similar, I will be sure to share.
LOVE THIS BOY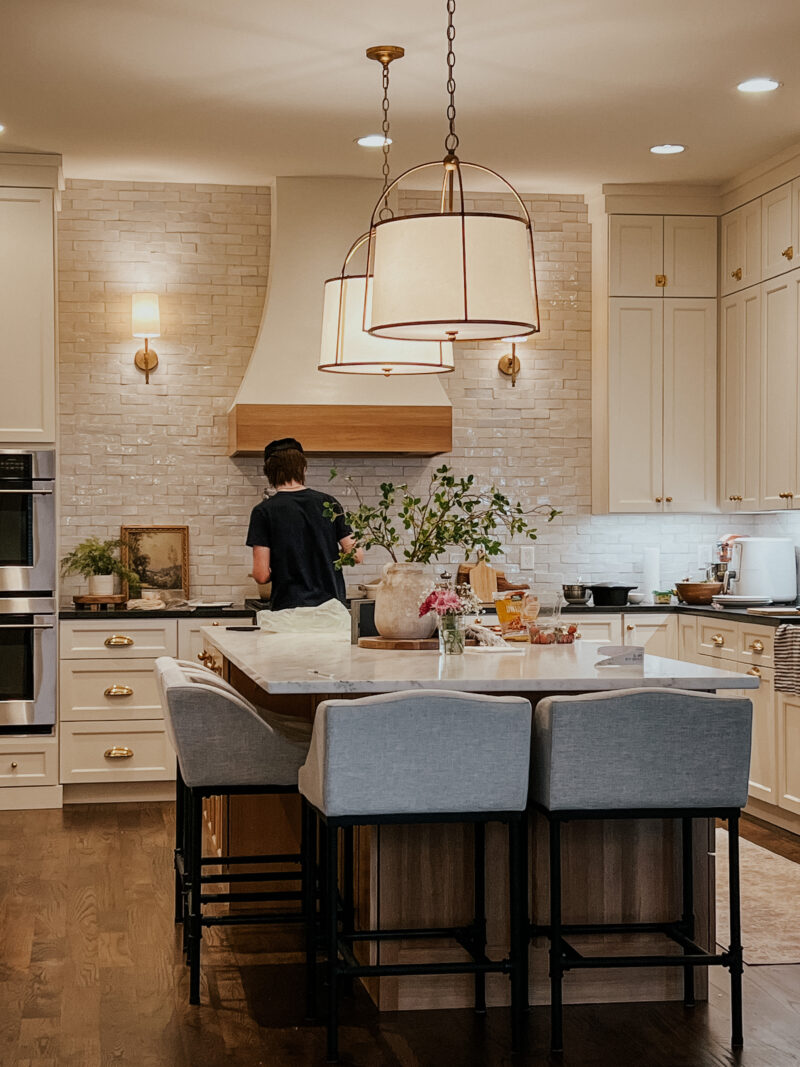 This kid has my heart. No one works harder and then still wants to cook for the family. I couldn't love or respect him more and know God has great things planned for him.
SPARKLING WATER BAR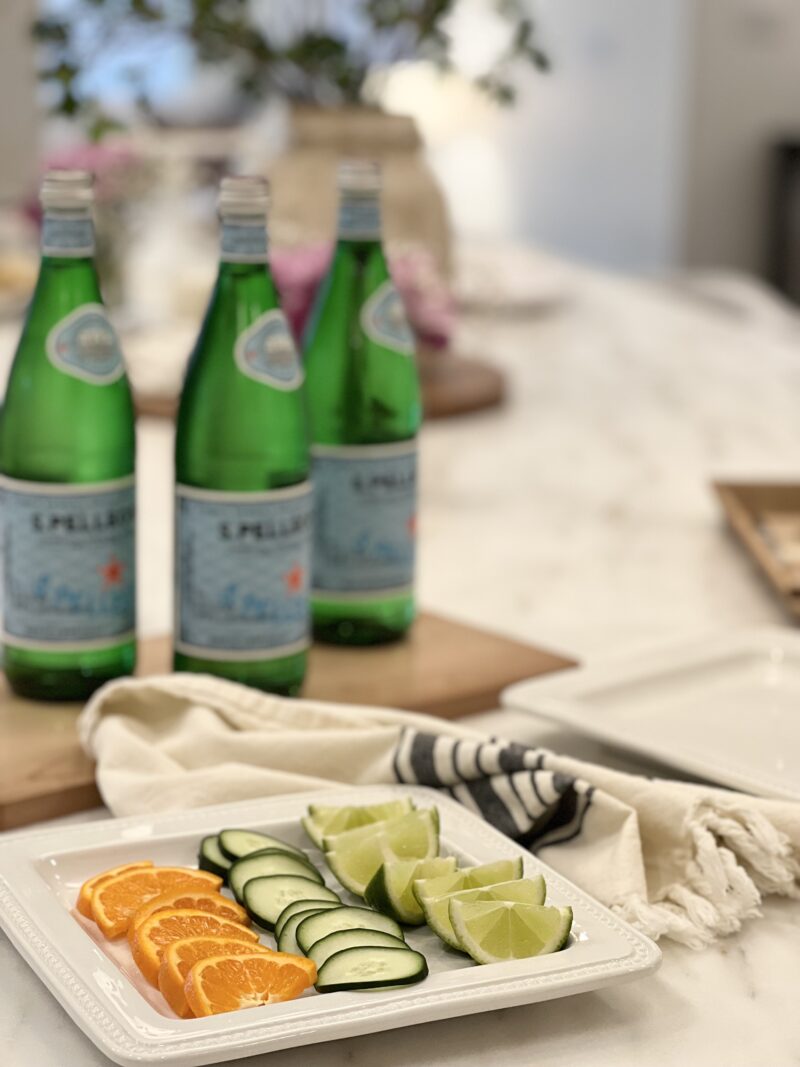 Lately, when I have friends over, I set out sparkling water with a tray of orange slices, cucumber and limes. It's nice if people are choosing not to drink or just to have in between sips of wine. I am a cucumber and sparkling water girl for life.
THE BEST COOKIES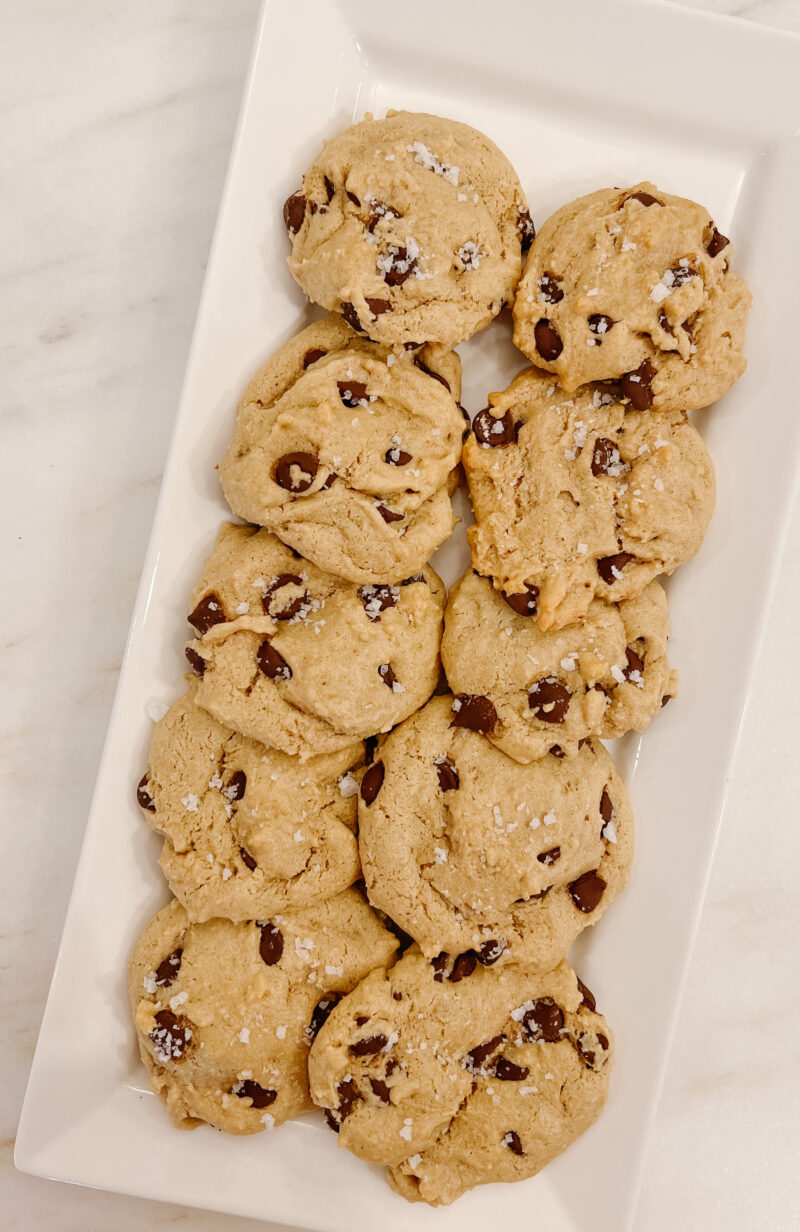 I had been hearing about these cookies forever and I finally made them. There is a reason they went viral. Holy cow!!! Ya'll they are incredible. They stay soft on the inside and everyone loved them. After day one, keep them in the fridge. Then pop one in the microwave for about 8 seconds. Beyond scrumptious. And wait until you see the ingredients. So good!
OH WHAT A NIGHT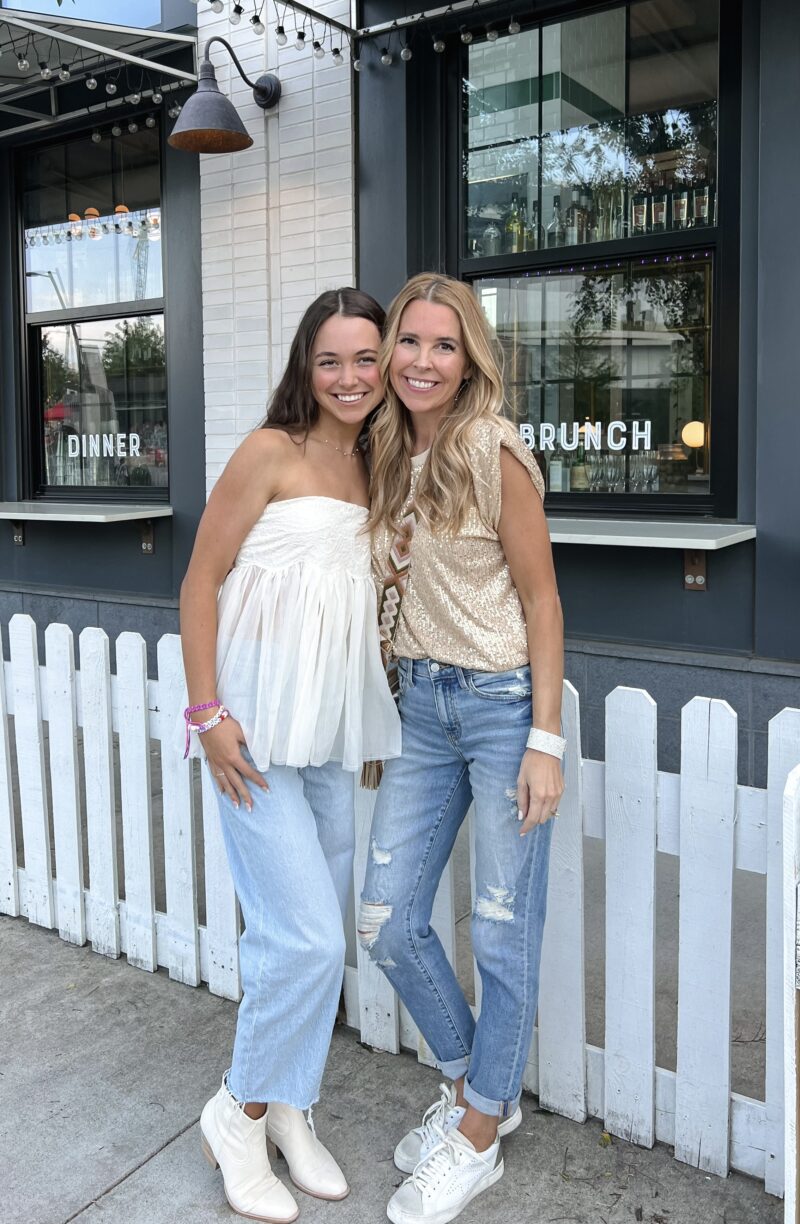 On Saturday night, a friend and I took our daughters to the Taylor Swift concert. WOW. What struck me the most was the memories that came flooding back from the concert we went to when she was ten. The years go by so quickly. I could hardly believe I was standing next to that same little girl. . . all grown up and belting out the songs. It's the memories from this night that will be with us forever. If you are going, savor every second.
WHAT TO WEAR?
Choose comfort!!!! When I shared this photo on stories I had so many of you ask about outfit sources. If you are hitting up the concert, I definitely recommend sneakers. The show is LONG and you are on your feet pretty much the entire time. My jeans are from here. They are $59 and really comfortable. They are also a great wash. I went with my usual size 25 and rolled them up twice. My sneakers are from a few years ago and no longer sold but these are similar (great arch support). I would wear whichever pair is most comfy. I love these and know they would have probably been a better choice.
My exact top is sold out but this one is so similar. It's also a champagne color sequin top. It is actually a really great piece to have around the holidays and looks darling under a blazer. If you are ok with a little bit of midriff, this is darling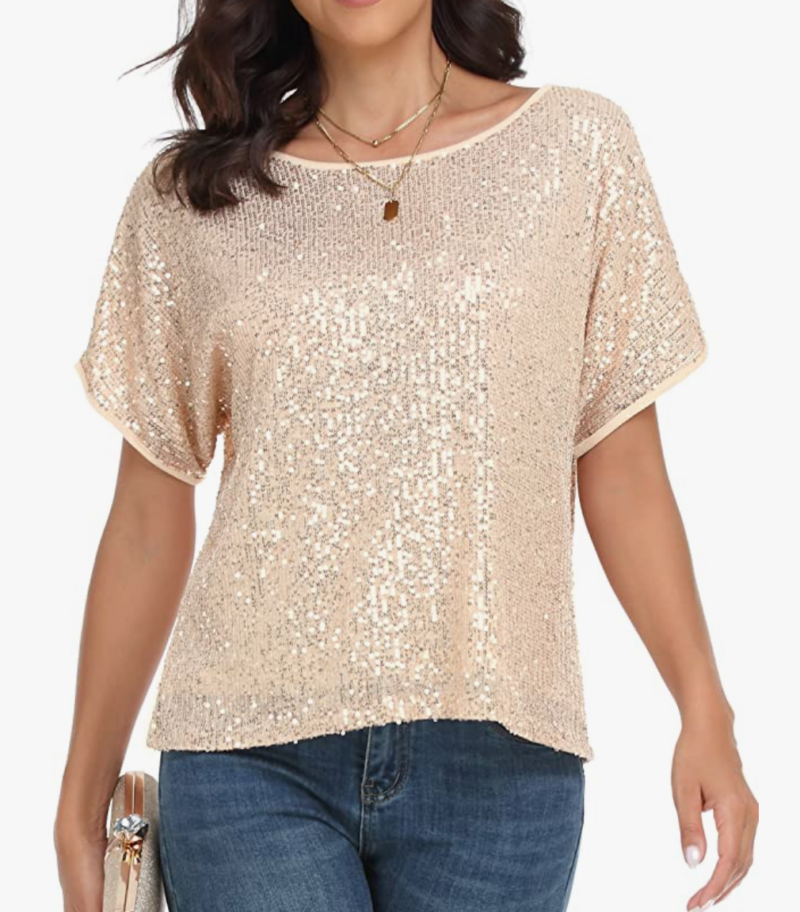 This Amazon top comes in a few colors. This is the champagne version. A fun sparkle top lets you go nice and casual on the bottom so you are very comfy all night.
My clear bag can be found on Etsy and holds so much. My daughter's flowy top can be found here.
Off to do some meal planning and grocery shopping. I am so excited because my sister and her husband come to visit tomorrow. I've been counting down the days.
Make it a great day.