I hope your Monday is going well so far. Did you enjoy the weekend? Hopefully you had a chance to celebrate the wonderful Father's in your life. Definitely missing mine but so thankful for the example he set. And grateful to have family friends who feel like second dads to me. We kept things very low key this weekend and it felt great. Nothing over the top or fancy to share, just some simple moments with today's wrap up.
LOCAL NURSERY
Dreamy!!! The deep freeze of 2022 took a huge toll on our landscape. Sadly we lost a large amount of our bushes and one tree. Many families in this area have had to remove things and replant. We are VERY slowly making a come back. We started this weekend and got a few things planted which felt good.
It will be a process and one that will take time, but if you are local, Moon Valley in Franklin is amazing. We used them back in California. They specialize in large trees and bushes (and these beautiful hydrangeas). The prices can be expensive so do your research. But we left spending less than two quotes we had received so that was a win. And a huge shout out to my son who did most of the digging. It was actually nice because all of our surrounding neighbors were outside doing yard work. It always feels good to relax and enjoy Saturday night after working in the yard.
GOREGEOUS PEONIES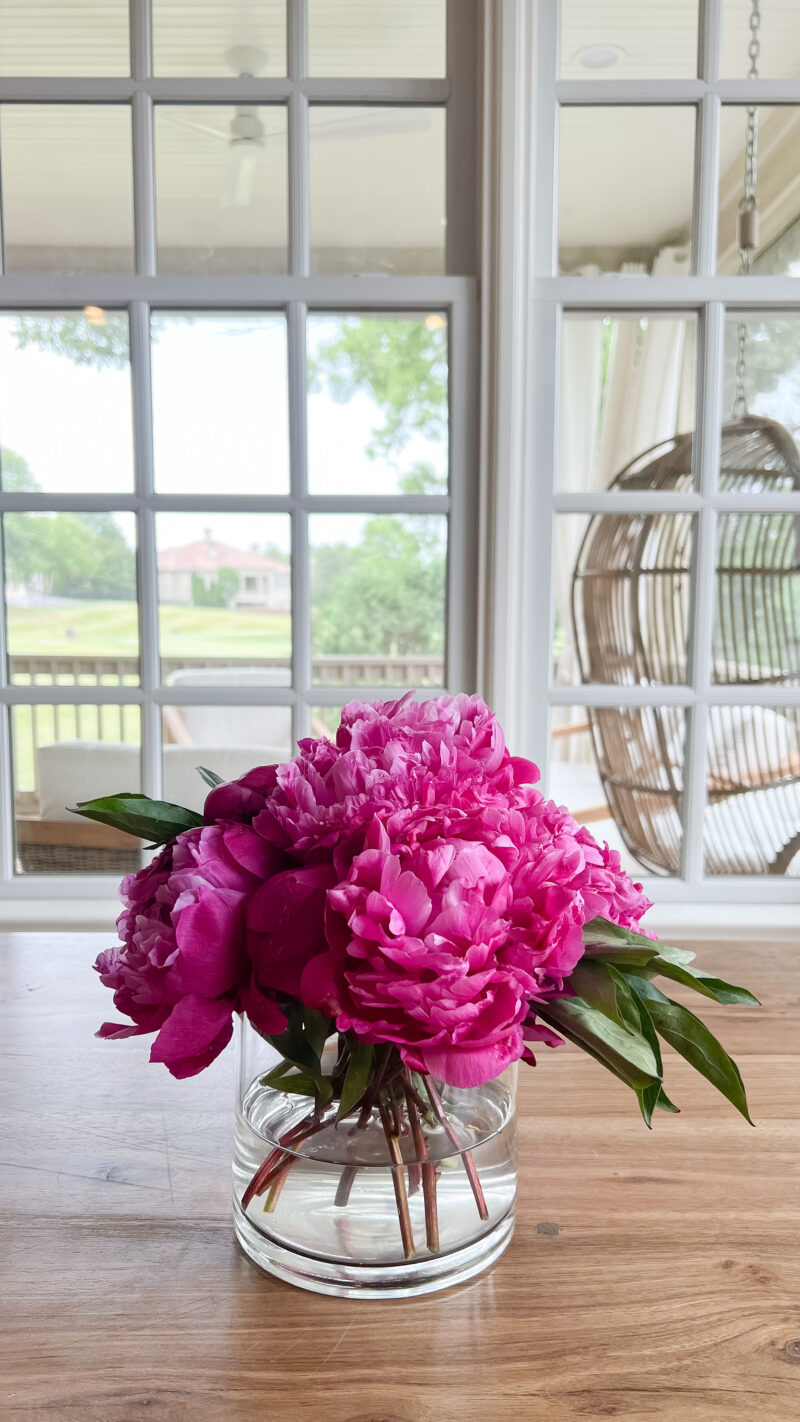 Speaking of flowers, wow!!! I snapped this at my friend's house. She had picked these up from Trader Joe's and I couldn't get over their beauty. My favorite thing about peonies is how they change every day. So pretty.
NEW OUTDOOR LIGHTS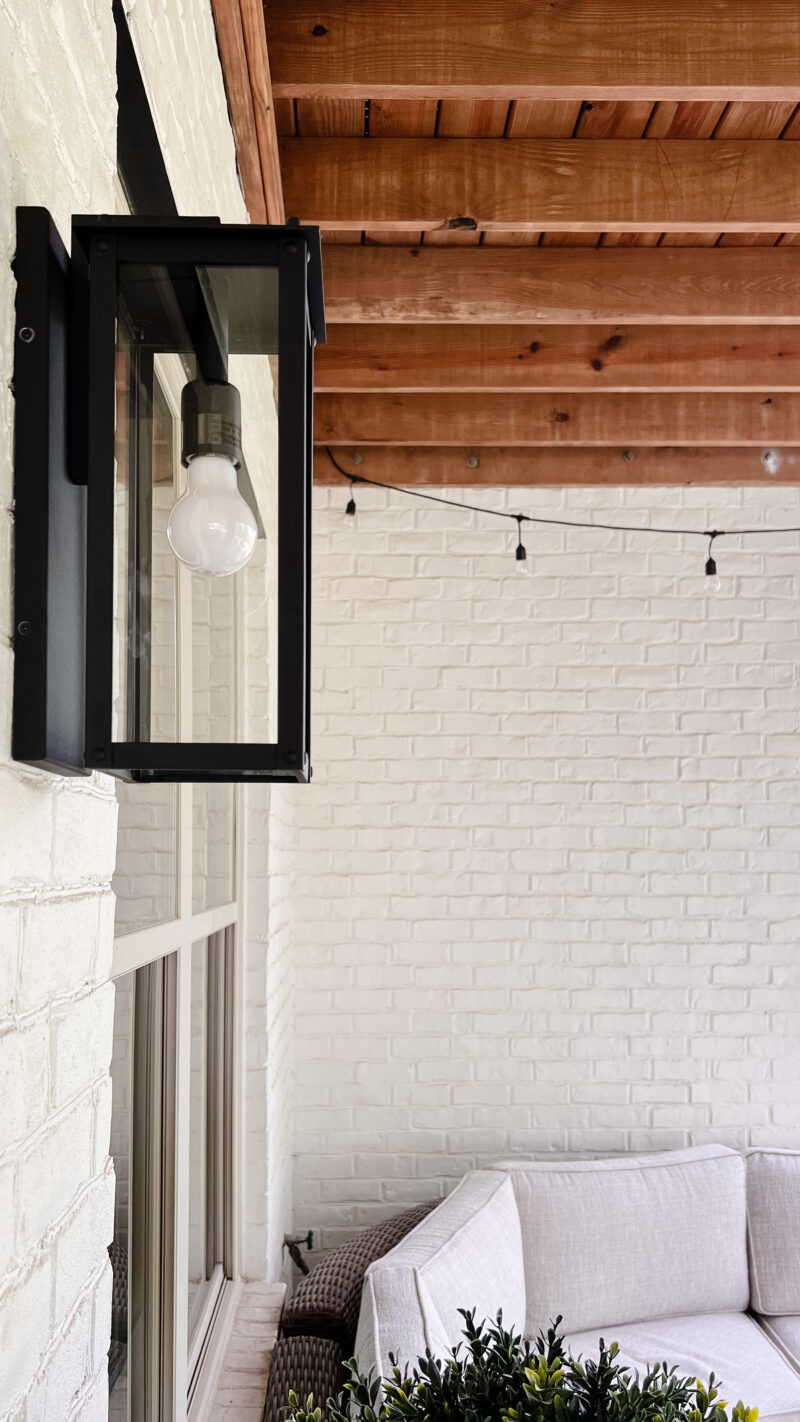 Well it only took me two years to take down the lights in our back yard and replace them with something a bit more our style. Why do some of these simple tasks take so long? Ignore the bulb. We didn't have the clear ones on hand, but I am thrilled with these. It immediately updated the house back here. And these specific lights are fantastic if you need a larger backplate like we did. Really love the design.
LITTLE OUTDOOR LAMP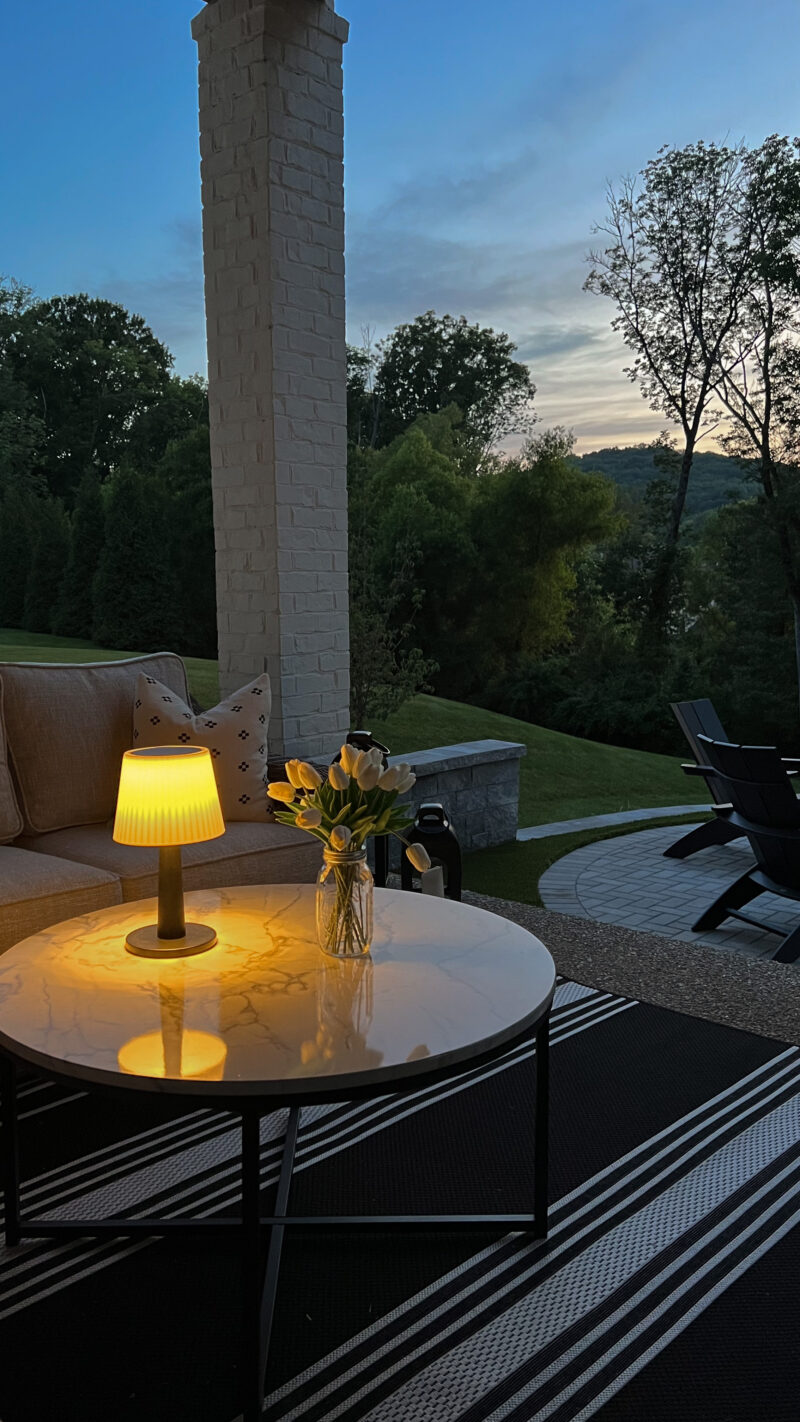 And this little lamp brings so much joy. For some reason it's hard to capture but it emits the most inviting and warm glow. It really does a great job of lighting up this whole area at night. It being solar is a dream. We now have one out here and one on our screened in porch.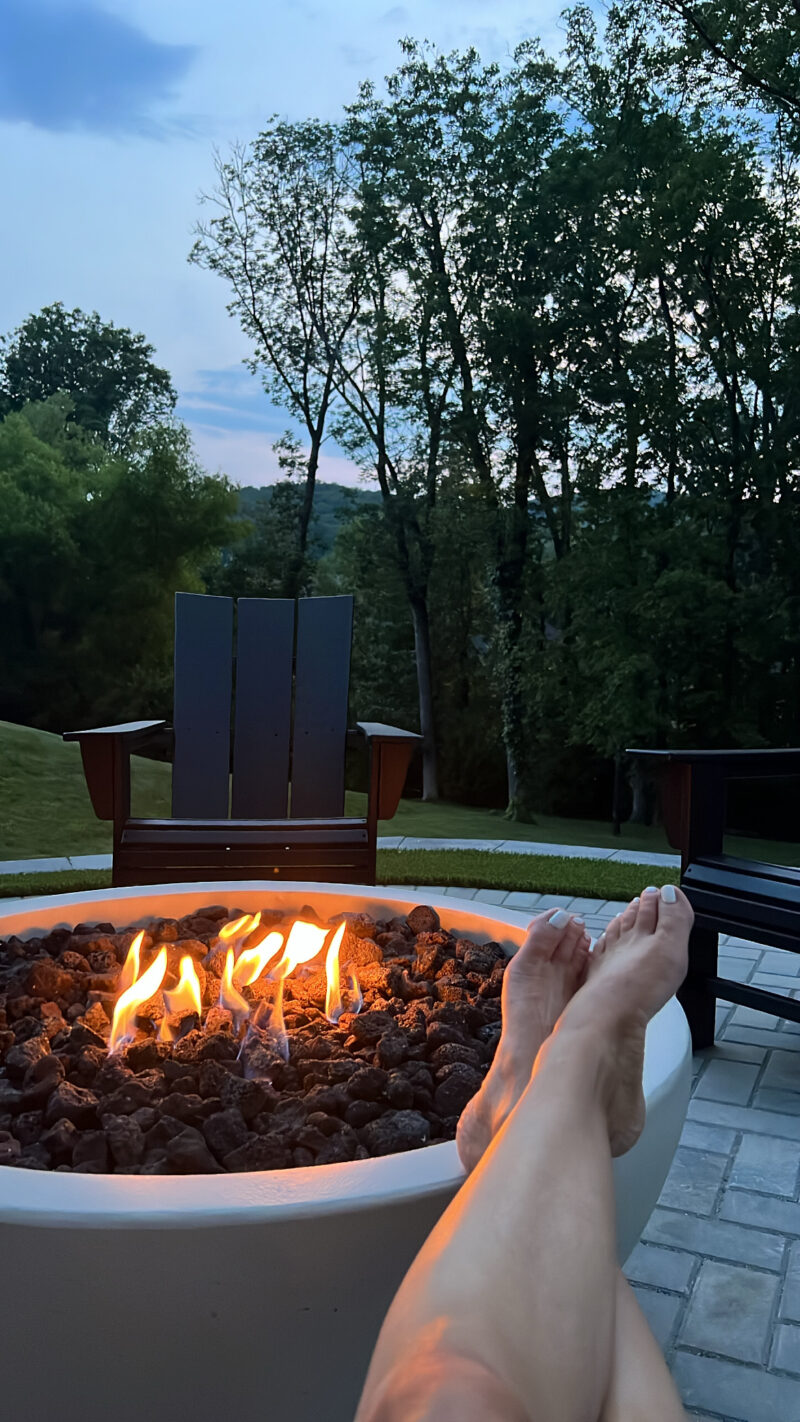 We've been clocking many hours out here and spent much of Father's Day chatting around the fire pit.
FOREVER FRIENDS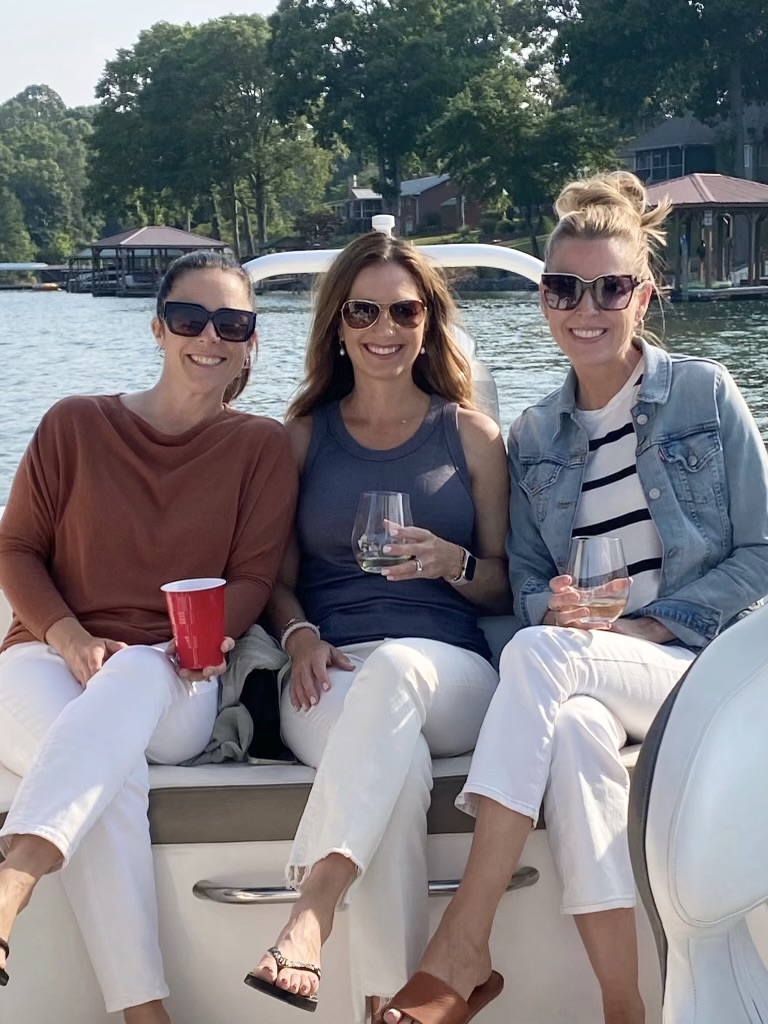 I have known these amazing women for 24 years. Love them dearly. We just took a trip to Lake Norman and I didn't want it to end. If you ever get the chance, be sure to check out the area. It's absolutely beautiful.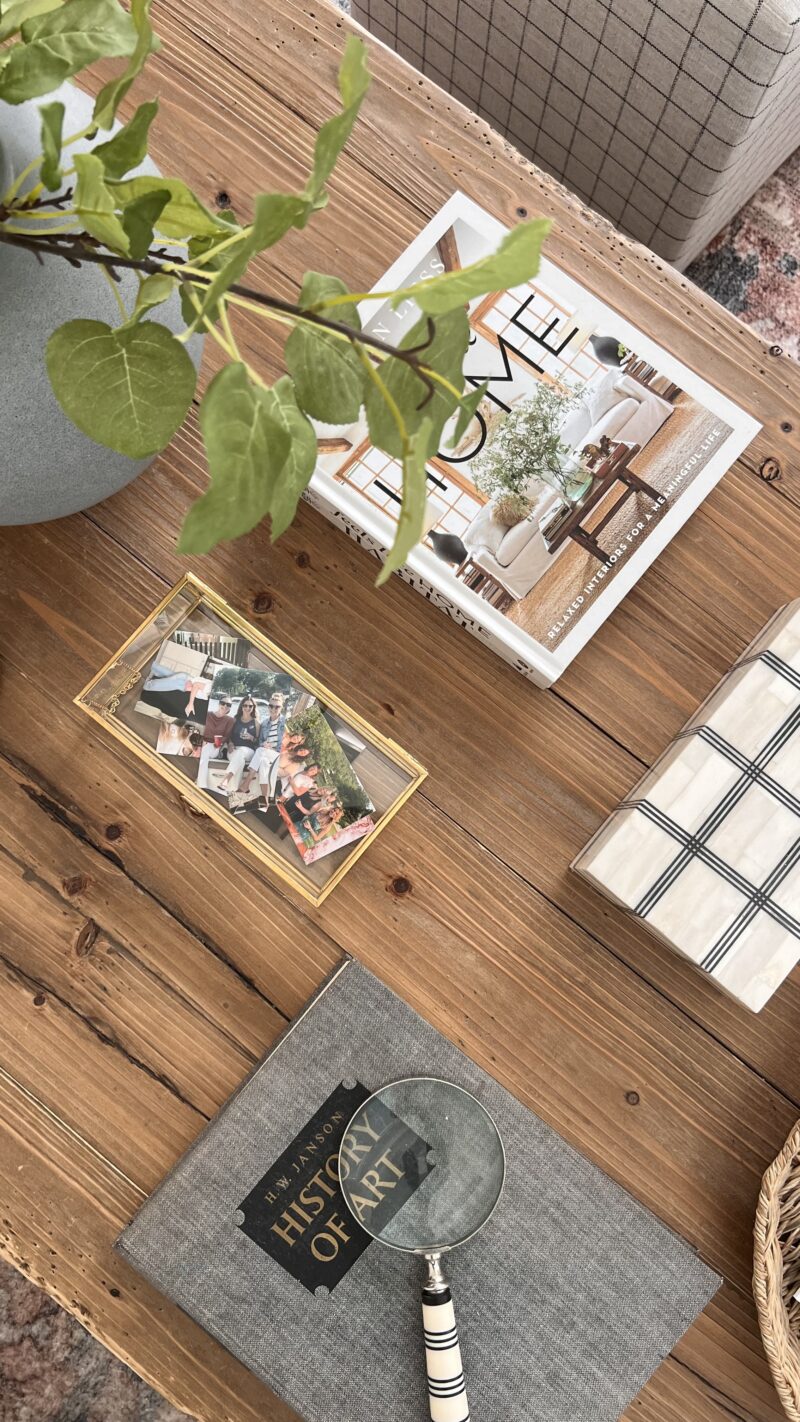 The picture of the three of us is a favorite and instead of keeping it just on my phone, I printed it out and have it in the glass box on our table. This concept is so simple, but it's crazy how happy it makes me to have some of our best memories captured and here where we can see them. Are you good about printing out your photos?
THE DETAILS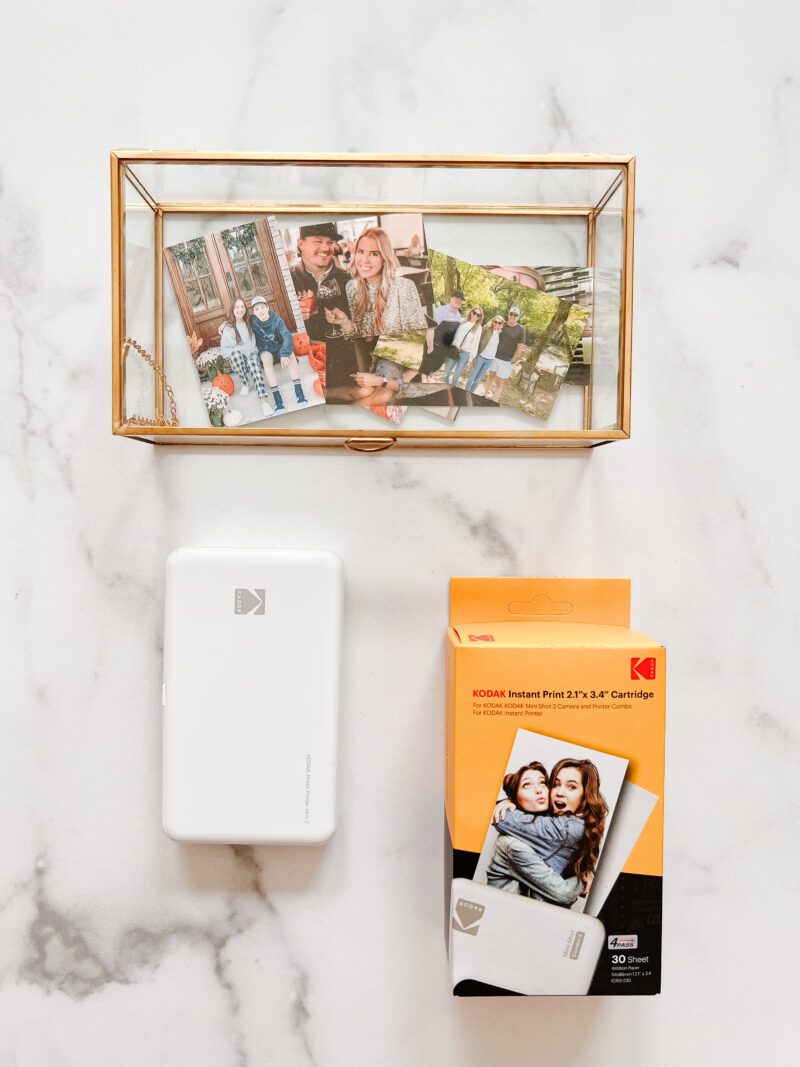 The printer (lowest price I've seen) and extra cartridges (25% off) are on sale right now. This is such a fun gift idea for grads, too. The brass and glass box is a fun way to keep them on a coffee table, desk or bedside. The cartridge is a piece of cake to replace when you need more paper.
WITH GRATITUDE
I couldn't believe it when I rounded the corner this morning. What a wonderful surprise. I am grateful to be celebrating with my family and excited to see what this next year brings.
Have a really great start to your week. I'll be back tomorrow with some fun home decor pieces we love.