Good morning. Waking up this Monday morning feeling so very thankful. The kids have a day off and I just spent four days with dear friends. Despite some of the crazy things we have going on, it's been wonderful to slow down and enjoy the fall season. Here is what we have been up to with our Monday Morning Wrap Up.
TIME WITH DEAR FRIENDS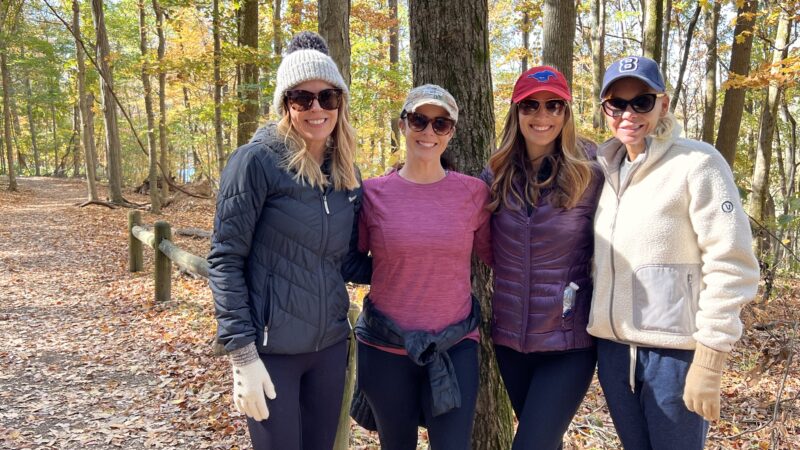 I have known these sweet girls for years (two of them over 20 years) and their friendship means the world to me. This California crew flew out to stay with us and we enjoyed every single second. We spent the days out in nature, enjoying yummy dinners and soaking in the meaningful conversations. I am most grateful that they arranged all of the things back home so they could be here. Not an easy task with all that is going on with the kids this time of year (especially with three seniors between us). And you can tell by what we were wearing that they definitely had a touch of fall weather. Of course it was 70 as soon as the left.
RADNOR LAKE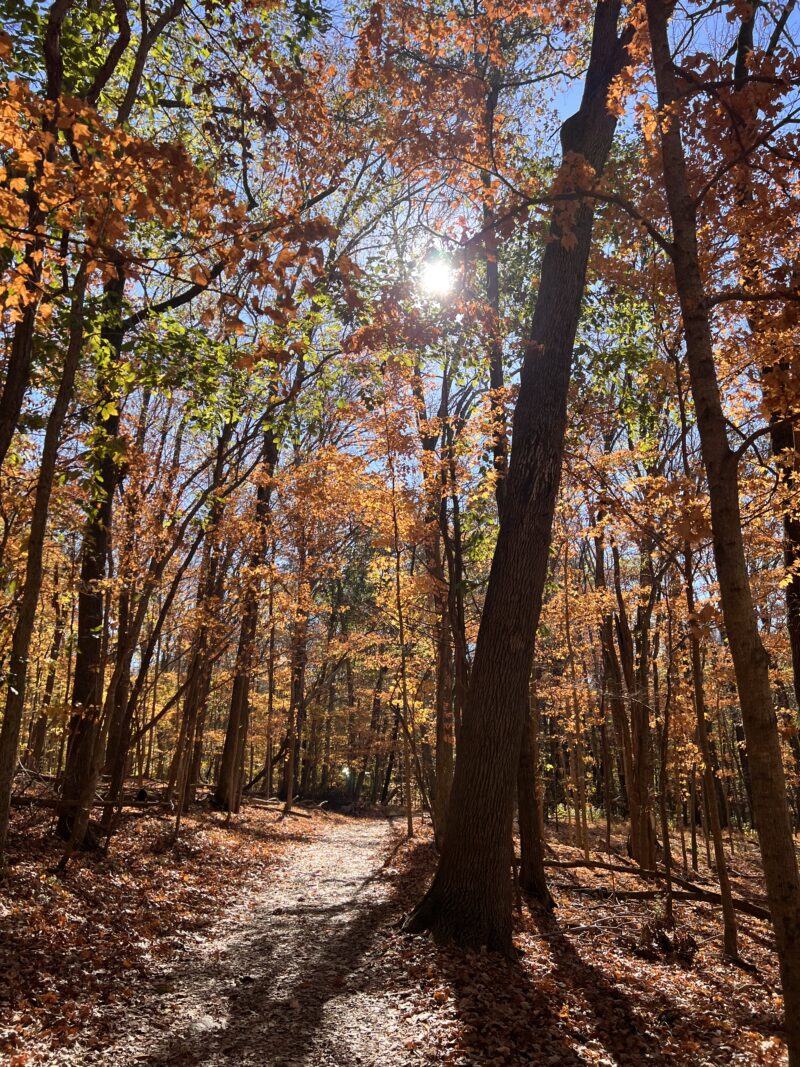 Radnor Lake State Park isn't too far from us and a wonderful place to walk. You can circle the lake area in about an hour and it's absolutely beautiful. Fall is just about on its way out but the trees were still full of color.
SOUTHALL FARM AND INN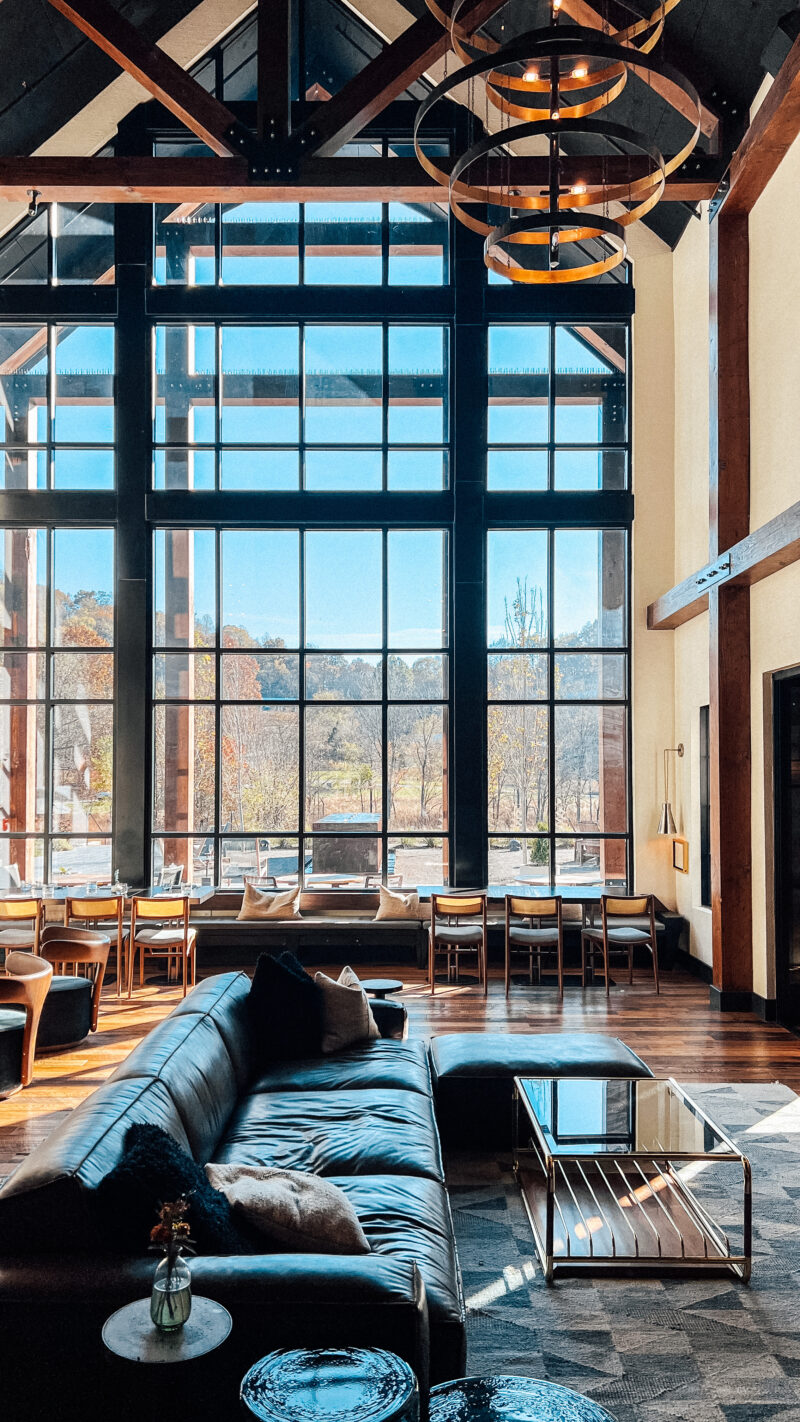 We also spent a day in Leiper's Fork. After walking through the shops downtown we had lunch at Southall. I've mentioned this spot before, but if you ever visit, it's a lovely place to go. The property is beautiful and the food is delicious.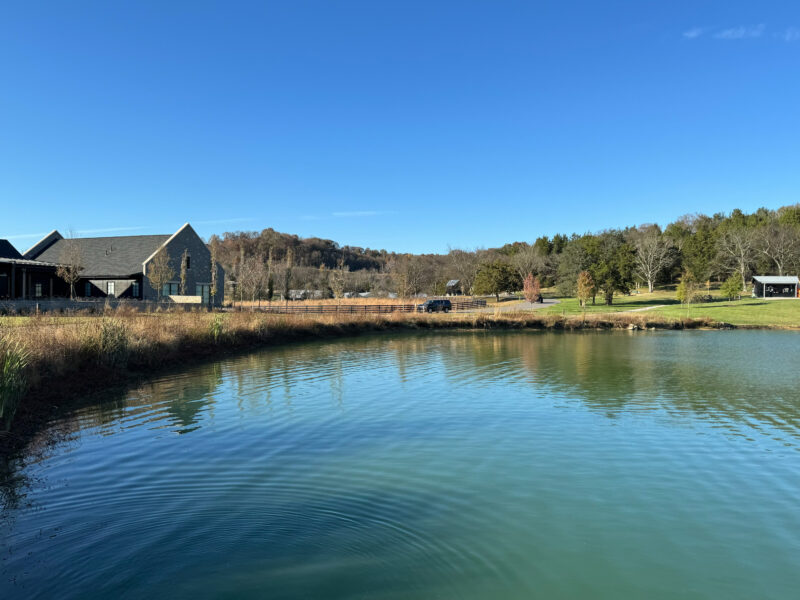 They continue to expand the property and it really is a peaceful place to be. Highly recommend.
QUALITY MOM/SON TIME
My husband was visiting with his mom the last few days and my daughter was out of town so I was able to spend one on one time with my son. It felt like such a gift. Rare for just the two of us to have so much time together. I love this age! This was our view from dinner one night. What a sunset. God's artwork on full display.
QUICK TIP FOR INSTAGRAM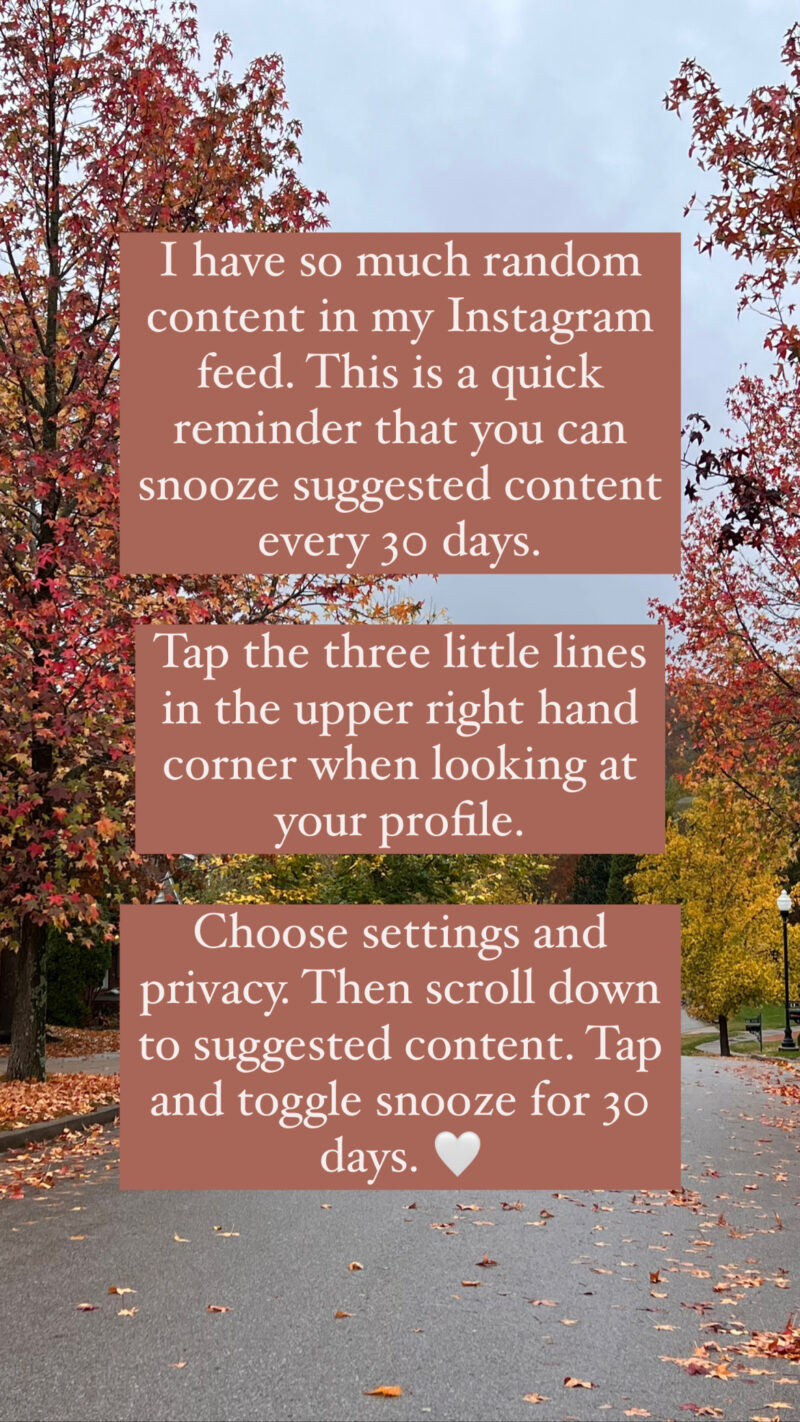 In case you don't know this tip. I was noticing so much random content in my feed and had forgotten about updating this. It really helps. And when you click "Instagram" on the left side you can also choose, "following" to eliminate the unwanted posts as well.
LOVING THIS BLAZER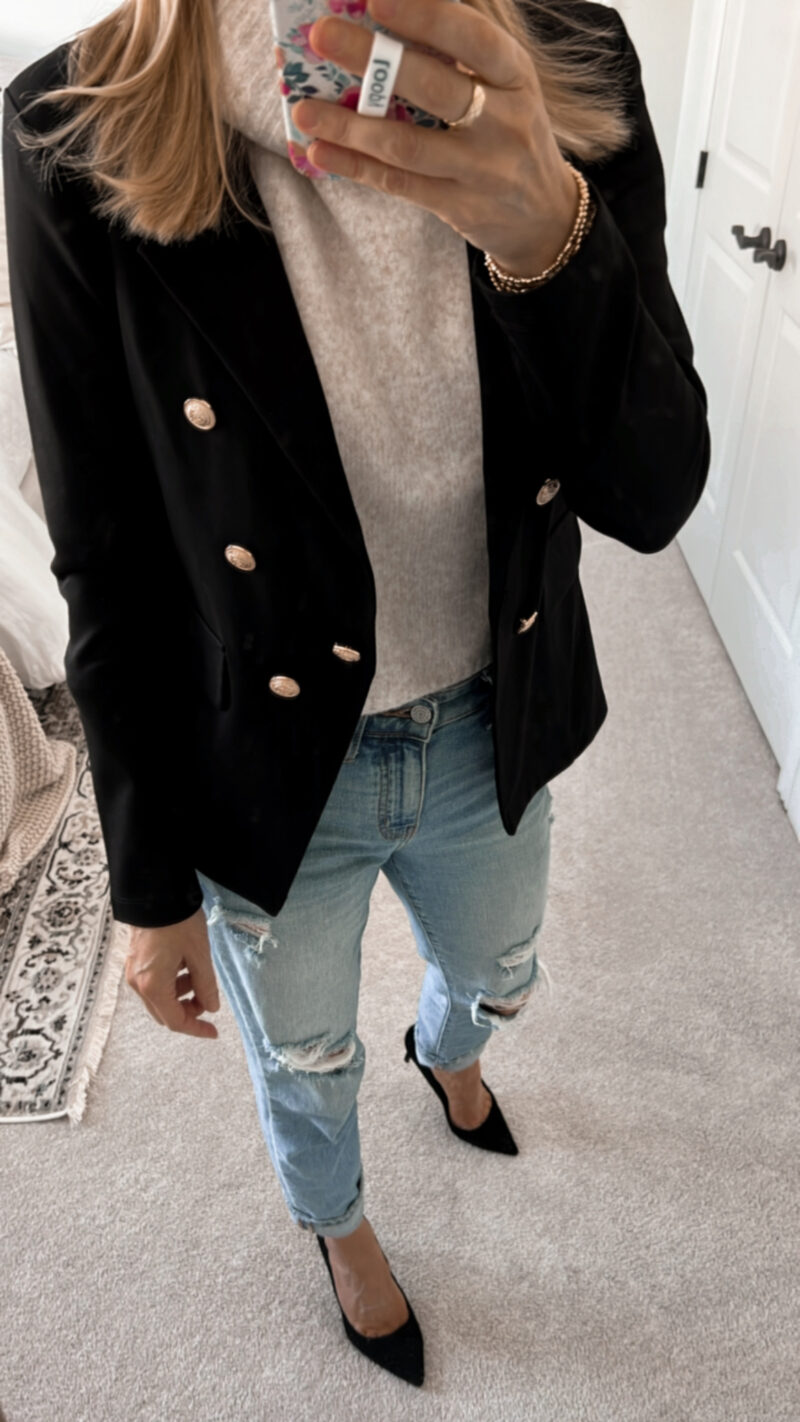 This just in. I've already worn this sweater/blazer combination multiple times and I've only had them a week. So good, girls. The blazer is soft and easy to wear (not stiff) and looks so much like this one. the sweater is warm and soft and not too bulky. Both will be great this holiday season. The heels were a splurge years ago and I still LOVE them (very comfortable). The jeans are a pair I wear multiple times a week.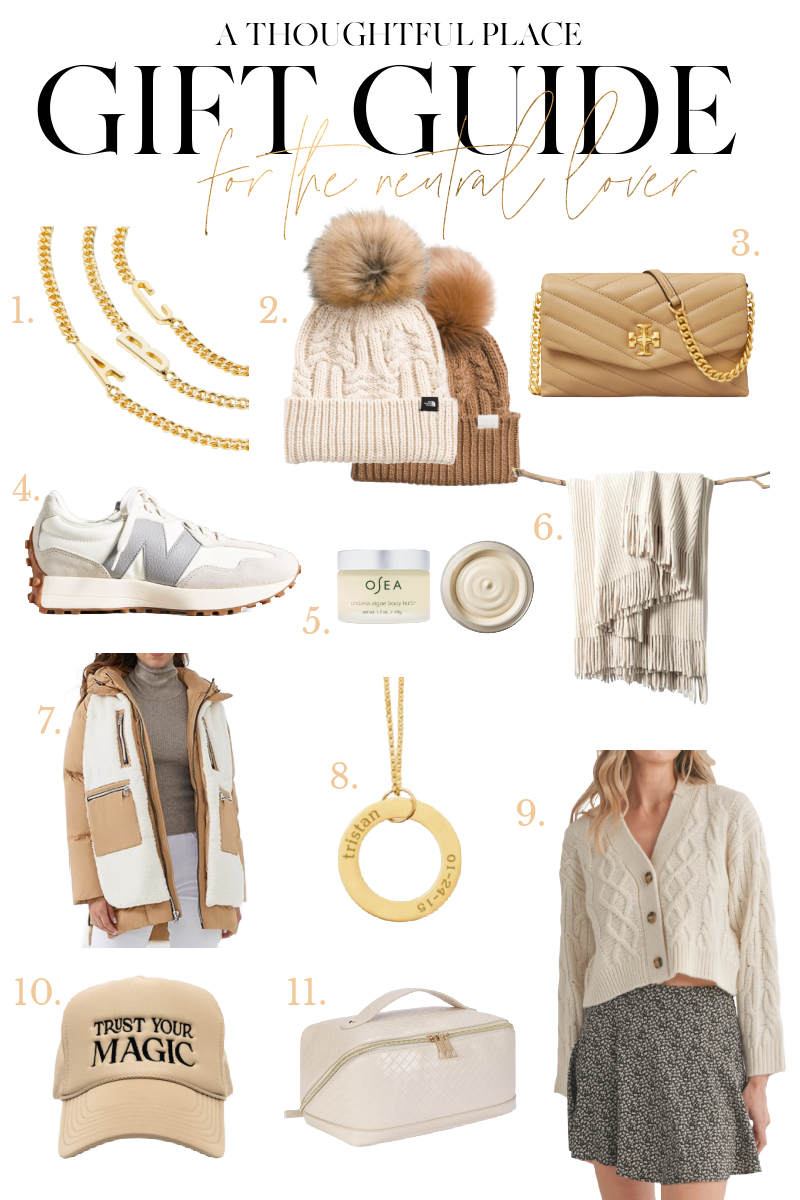 In case you missed it, I launched the start of my 2023 gift guides last week. More to come this Wednesday. I hope they are helpful. If you are stuck on a certain age group, let me know!
Make it a great day, my friends. Thanks for stopping in.