Good morning! How was your weekend? Ours was a blur. Our Vegas trip sent us directly into the weekend and it was pretty much non-stop. Luckily we had a day of rain on Sunday which allowed us to stay in and hibernate. You can tell we live in Southern California when a day of rain sends us inside, right?! I just use it as an excuse to slow down! So here is our Monday Morning Wrap-Up.
VEGAS BIRTHDAY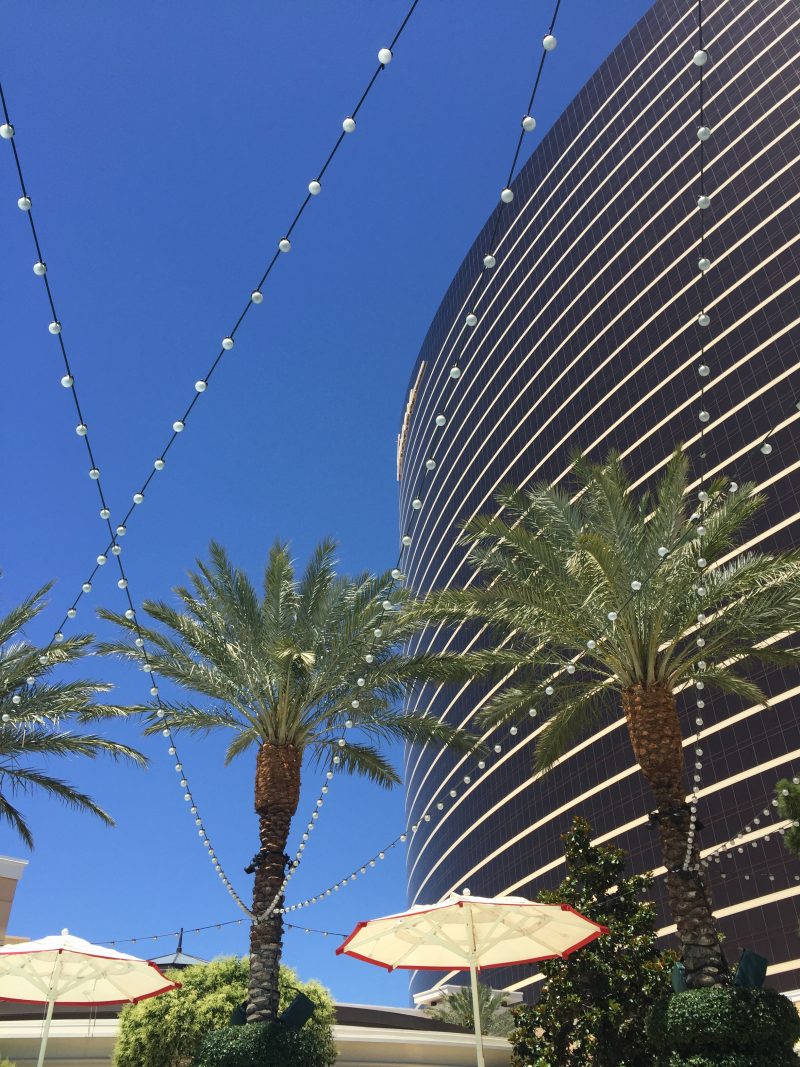 Vegas, baby. We loved every second of our brief getaway. Originally, we had planned to travel to Cabo for an entire week but it was just too difficult to get away and have the kids covered for that long. That trip was canceled and have vowed to make it happen down the road. So a quick 45 minute flight to Vegas and just two nights away was much easier to swing. Some adult time and just a moment or two to decompress is all we needed. You can relate, right?! We stay at the Encore every time we go. We just love it.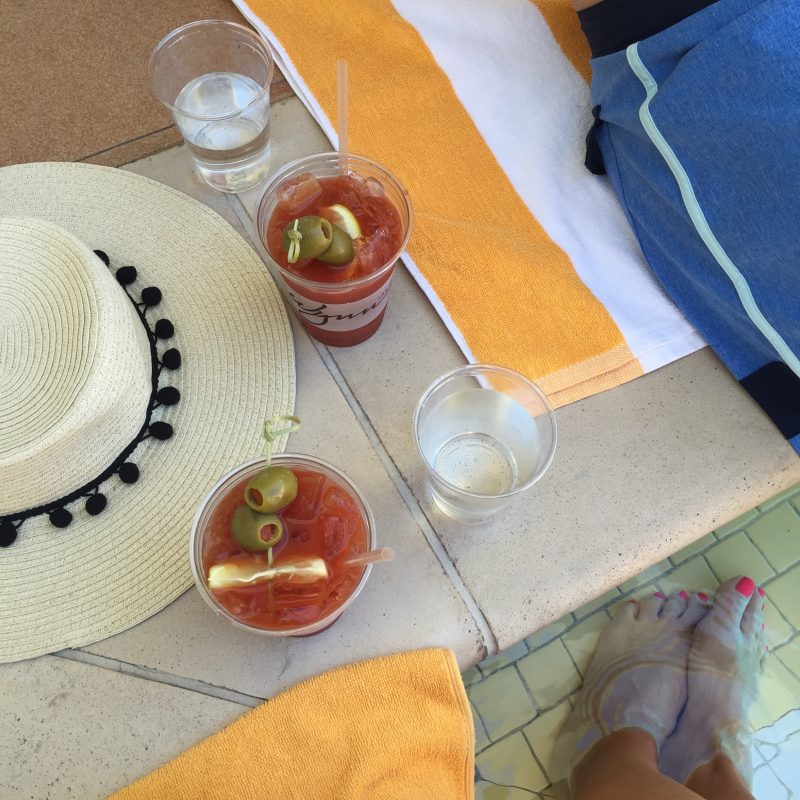 People always ask us what we do in Vegas. Shows? Clubs? Shopping? Nope. You're looking at it. A whole lot of pool time. It's just what we need to relax and enjoy ourselves. Throw in a couple of cocktails and some great music and it's heaven. We pretty much lounge at the pool for three days straight. But I don't think we were in the sun once! Both of us prefer finding a shady spot in the pool, people watching, and being with one another.
NIGHT LIFE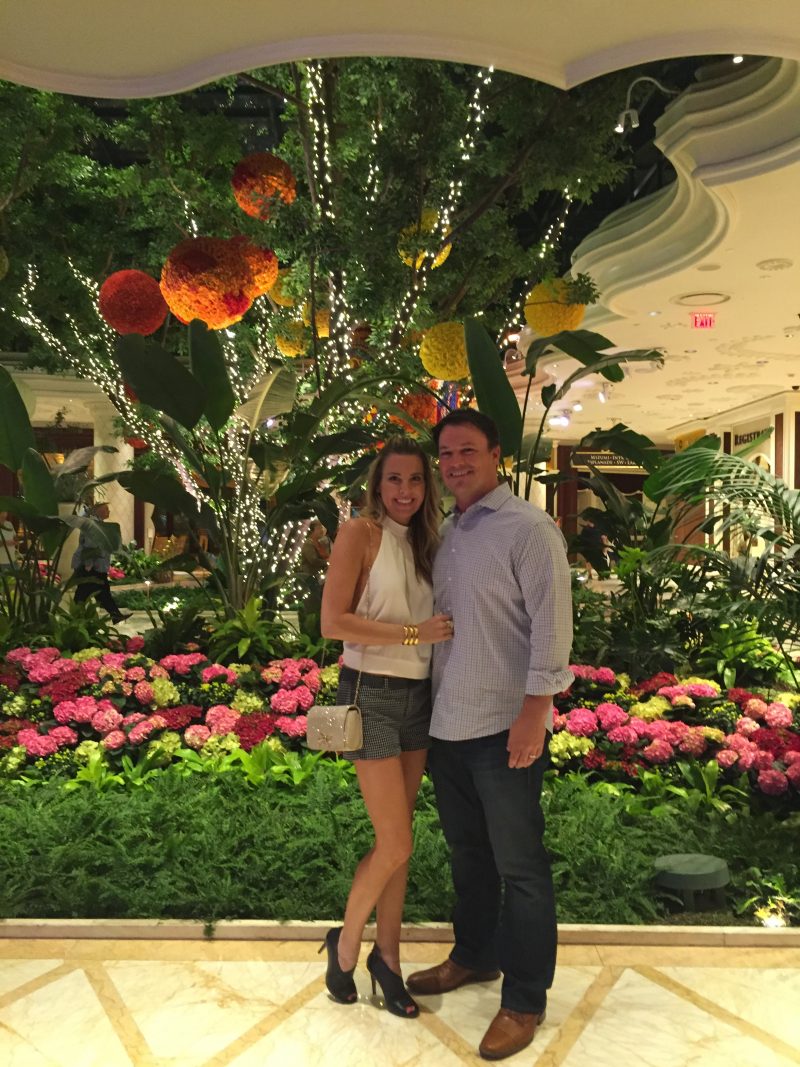 The good thing about staying out of the sun is that we still have a little bit of energy left to go out. We like to dress up a bit and just head to nice dinners. Vegas is the best for people watching so walking around after dinner is always a good time. I would share the details on this outfit but I have had all of these pieces so long that they are no longer available.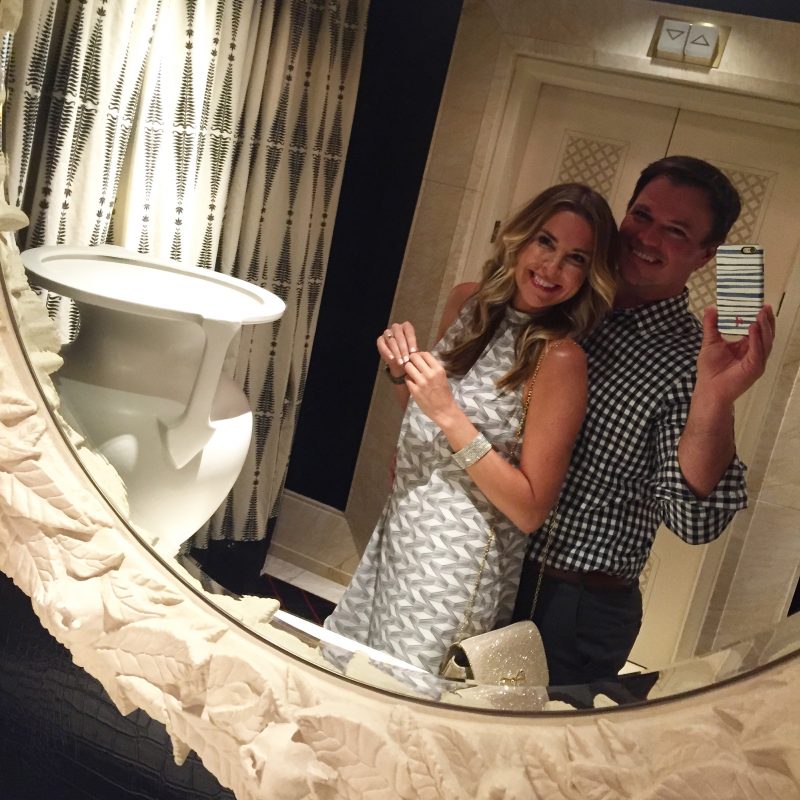 This was snapped late night getting off of the elevator to head back to the room. Cracks me up because I was holding the phone and it was in front of our faces. He was finally like, "Just hand me the phone!" Oh, right. Duh!!! Good call, honey. All in all it was a great trip and we can't wait to head back next year.
SOFTBALL PARTY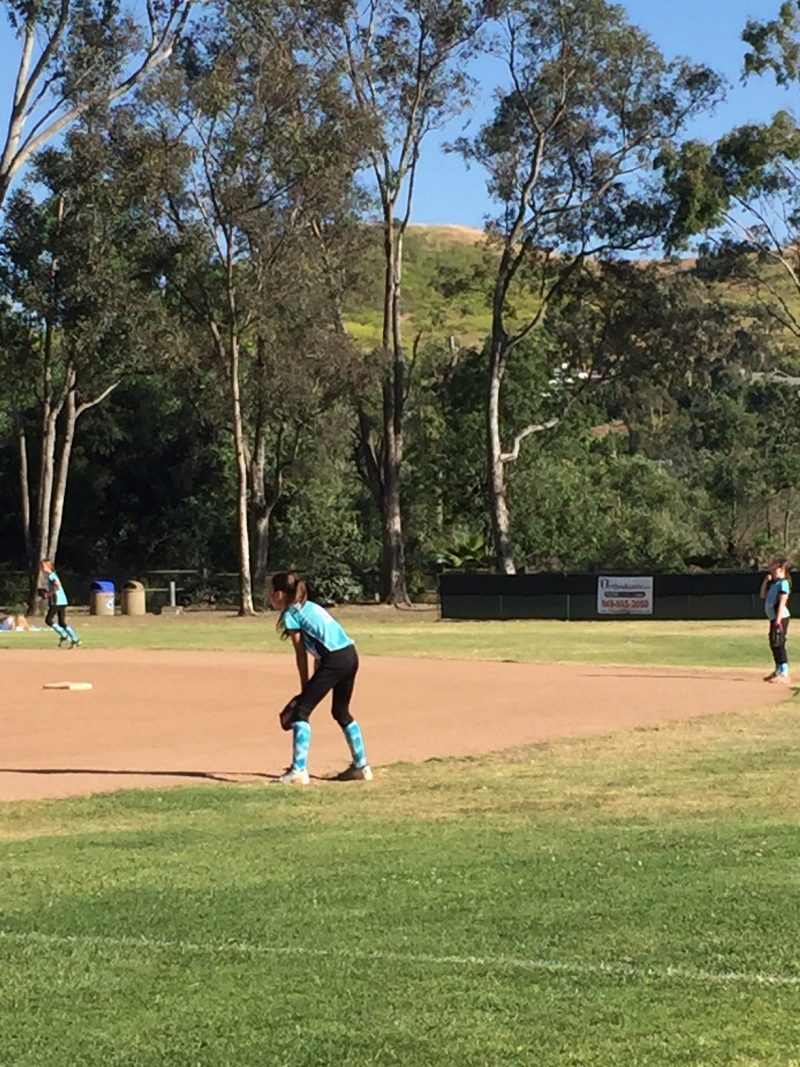 Our softball season wrapped up for this sweet girl and we had a great time gathering with the team on Saturday night. We were seriously blessed with the best coach and a great group of girls and parents. Absolutely no drama and such a fun group to be around.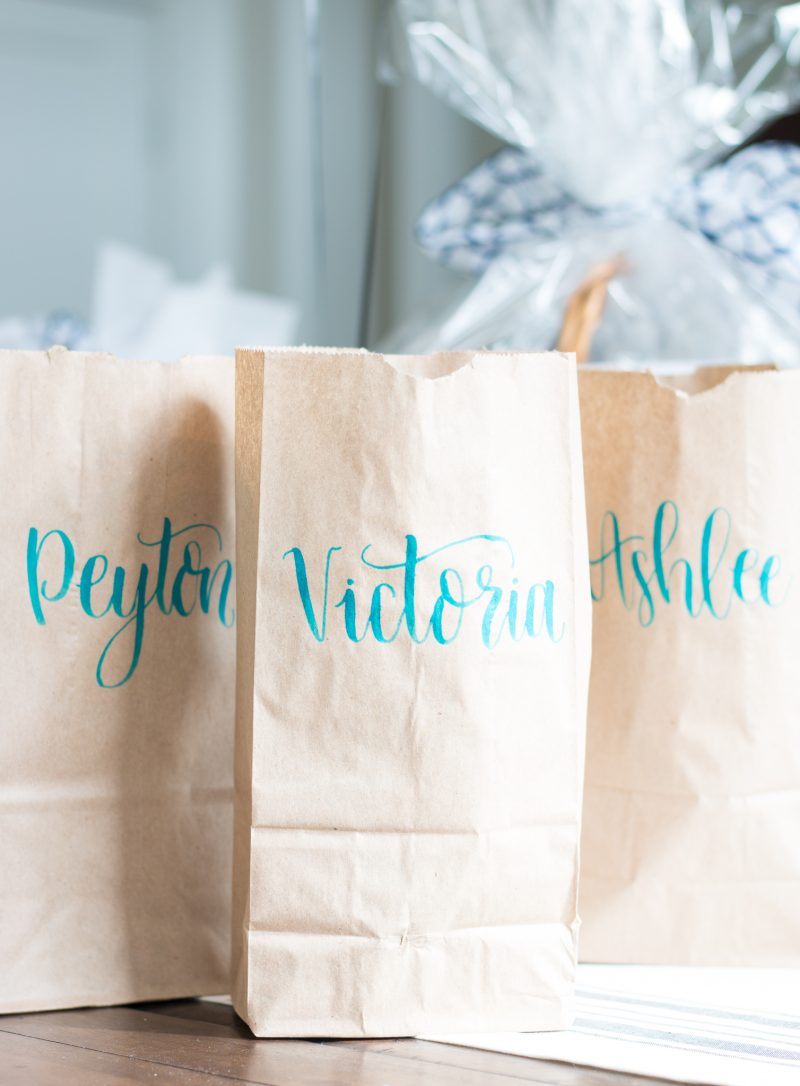 As team mom I was in charge of the party and just wanted to pass along a couple of tips. My son recently attended a birthday party and came home with a goody bag. His name was written so beautifully and I flipped out. Come to find out a sweet neighborhood friend is crazy talented and I immediately reached out to see if she could make the bags for this get together. You can find here on Instagram (@allegraloveandlettering ) or in her Etsy shop, A Touch of Love. Aren't they beautiful? What a simple way to make a lunch bag look special for each girl.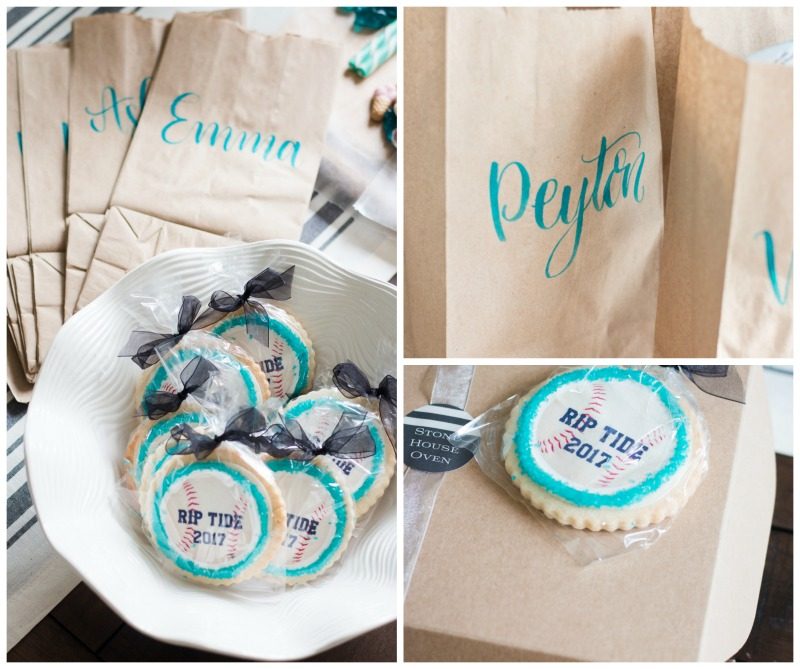 Stone House Oven made these darling cookies for the girls, too. I loved that I could specify the colors to match the girls' uniforms. They came packaged so well. I was really impressed.
GREAT SALE FIND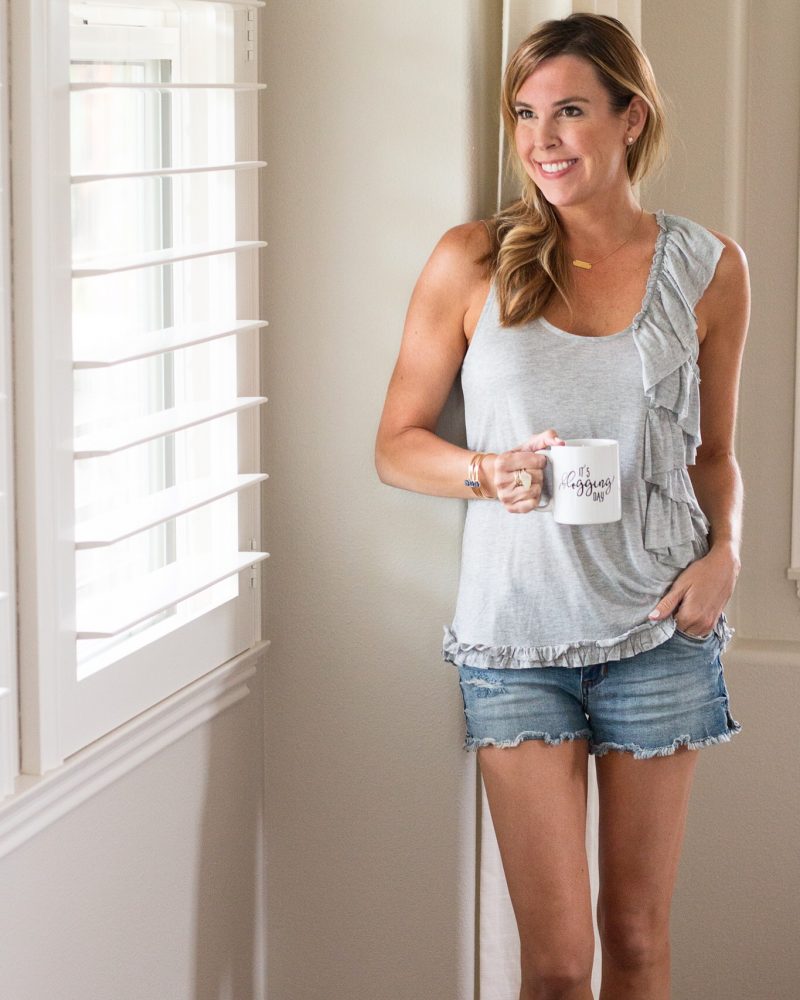 tank (50% off) | shorts | cuff | necklace
The rest of the weekend was spent helping my daughter finish up a report and just snuggling with the kiddos. We made easy dinners and got caught up on laundry. This top is 50% off and worth mentioning. So soft and really cute on. I am wearing a small but I do think it runs a tad big.
We are hitting the ground running with a busy day. I'll be attending the school's Wax Museum of History this morning. Can't wait to see my little Pocahontas give her speech. Also meeting up with one of my favorite people (and might I add, crushes!) Looking forward to sharing more soon.
Make it a great Monday!