Welcome back from the weekend. Today is our last official day of summer! I can hardly believe it. I am definitely torn. While I am not ready to have my kiddos go off to school every day again, I am anxious to get back into a routine. But we definitely soaked in every last second of summer. Today's Monday Morning Wrap-Up is a little bit of our life lately.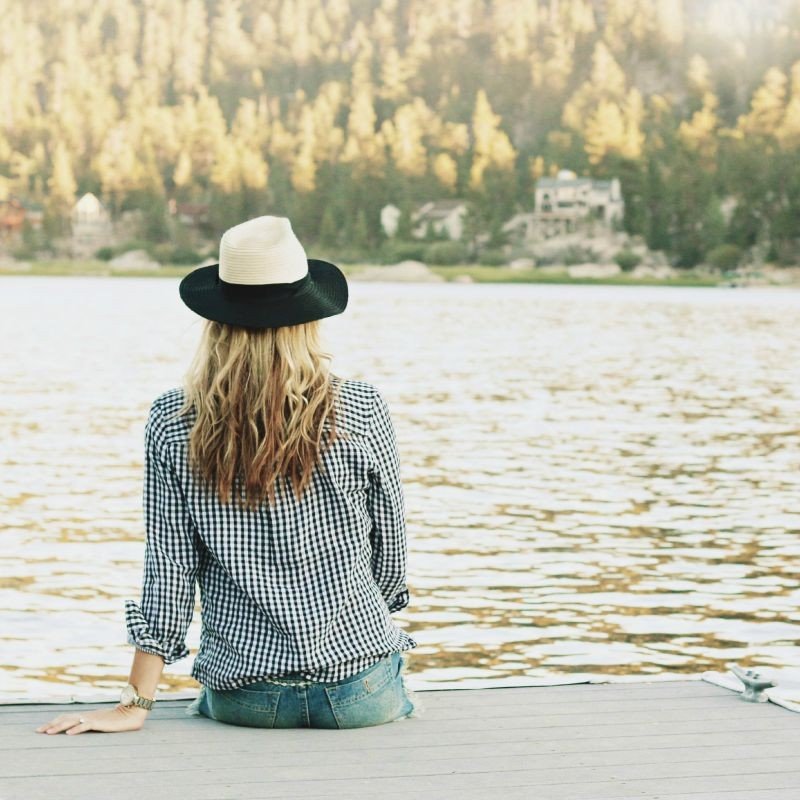 shorts | gingham shirt | hat
The lake! It's our summer happy place. This is the 5th year that we have traveled to Big Bear with our dear friends. Three families share one big house and just play on the lake for four days. The children have all grown up together and we feel so so thankful to have these real and lasting friendships. I will do a lake recap soon.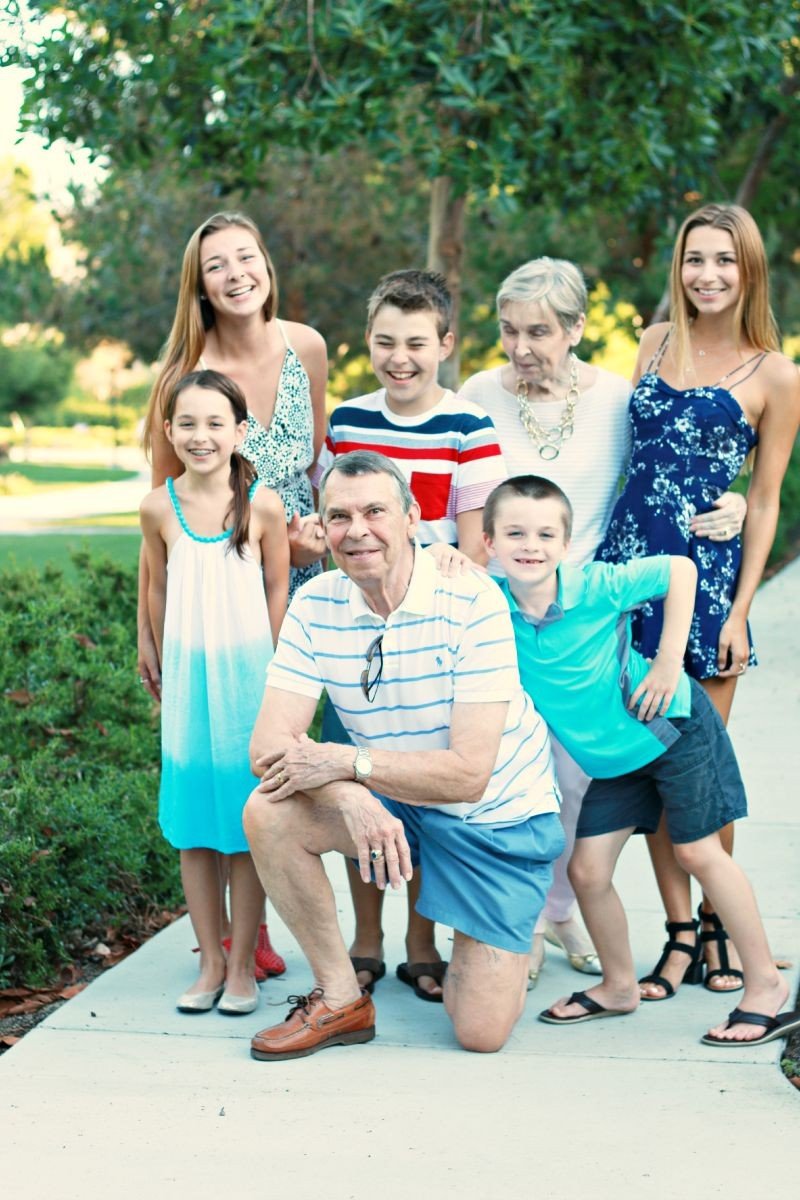 Right before we left for Big Bear, we had my family over to send both nieces off to college. One is a Junior and one is entering as a freshman. It's so hard to believe as I used to babysit this beautiful and amazing girls when they were just babies. Where has the time gone? I know we all say this, but it truly does go by in a blink of an eye.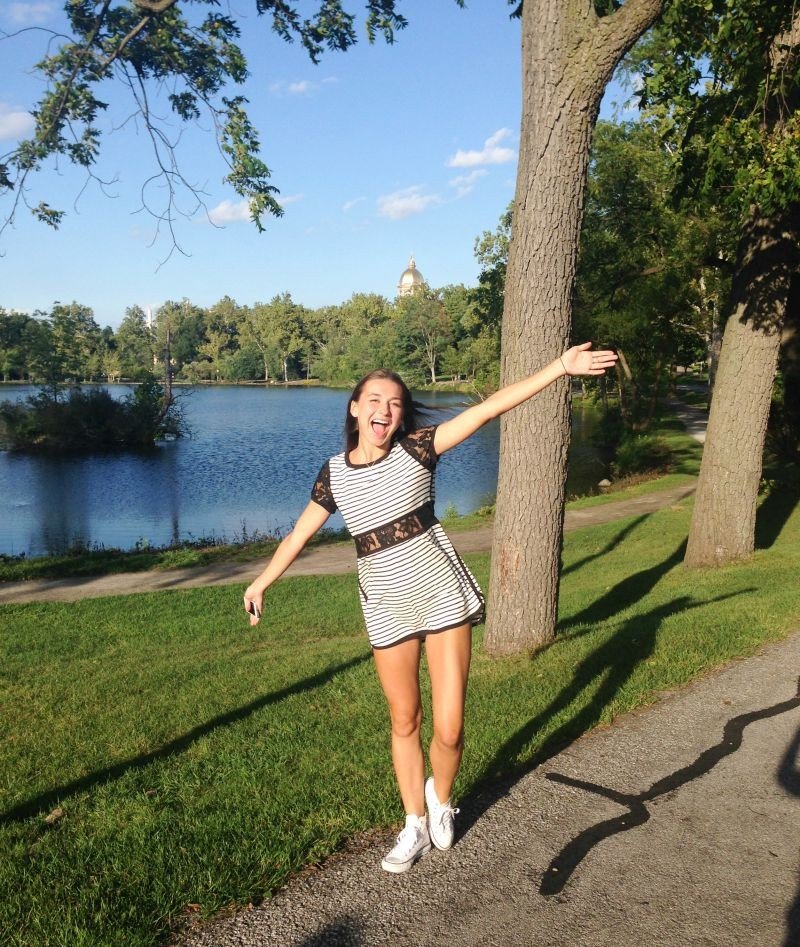 And now this talented and intelligent girl is a Domer. Both girls are now attending The University of Notre Dame (also my Alma Mater) and I couldn't be more excited for all that lies ahead for them. While we were at the lake, my sister and brother in law were moving two kids into school! Such a wonderful time in their lives and I know they will both do great things. We plan to take our children back to visit them and of course go to an ND football game. I can hardly wait.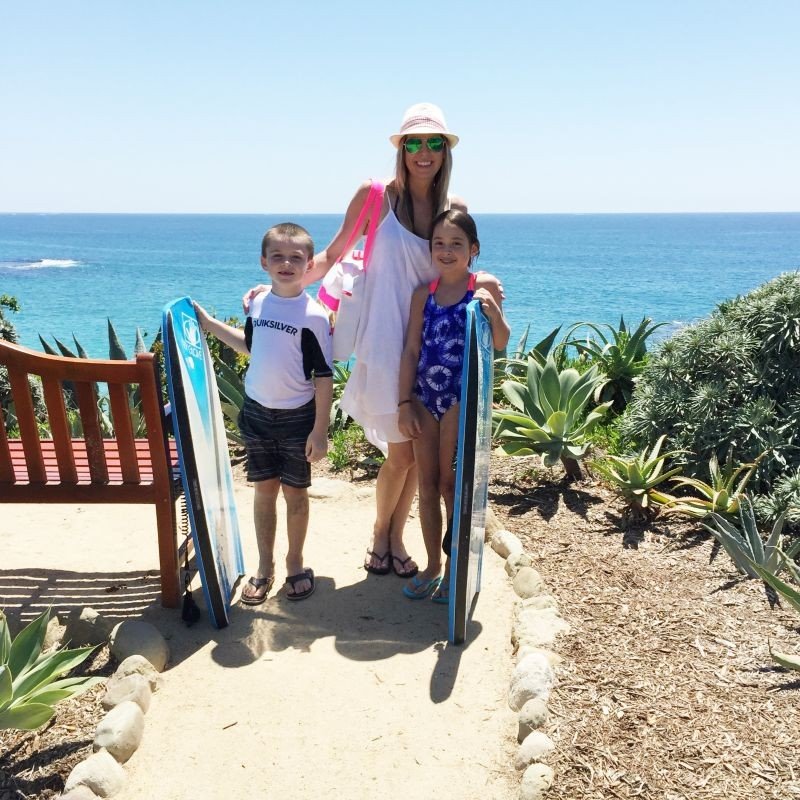 And now reflecting on our last day of summer, I am so grateful for the time spent with these two this summer. Our summer was only 8 weeks long so it flew by but it was jam packed with travel, beach days, the lake and plenty of just hanging out and enjoying. And yes, there was arguing and bickering and that can be tough at times. But at the end of the day, time really does fly and before I know it they will be headed of to college to and that makes my heart hurt. So here is to embracing the chaos and the days that kick us to the curb. The good days far out weigh the crazy ones and we can't get this time back.
So on this last day of summer we will be fitting in one last game of Monopoly (my children are obsessed right now), squeezing in a couple of haircuts, making our annual back to school rainbow cake and picking up school shoes we forgot to grab before our trip. Eek. Suddenly seems like a lot to fit in.
I will also be wrapping up some highlighters with this cute printable so that my children can give their teachers a little something on the first day tomorrow. As a former teacher, I know just how much it means. Hats off to all the teachers working so hard to get the school year underway for the students.
If your children headed back today, I hope it is a fantastic day for them. And to all the moms out there that just wrapped up a summer, well done and I hope you enjoy a bit of quiet time to yourself. Well deserved before the homework hour kicks in!