Good morning!!! Oh, my goodness we are all dragging today but thankful to be home safely after a whirlwind four days in Michigan. The coffee is extra strong this morning after rolling in the door at 1:00 am.  If you happen to be on Instastories you may have seen that we headed off to Detroit, Michigan for my son's hockey tournament. It was an intense and busy four days but one we won't soon forget. Such a fun adventure and so thankful for the time together.
FALL IS HERE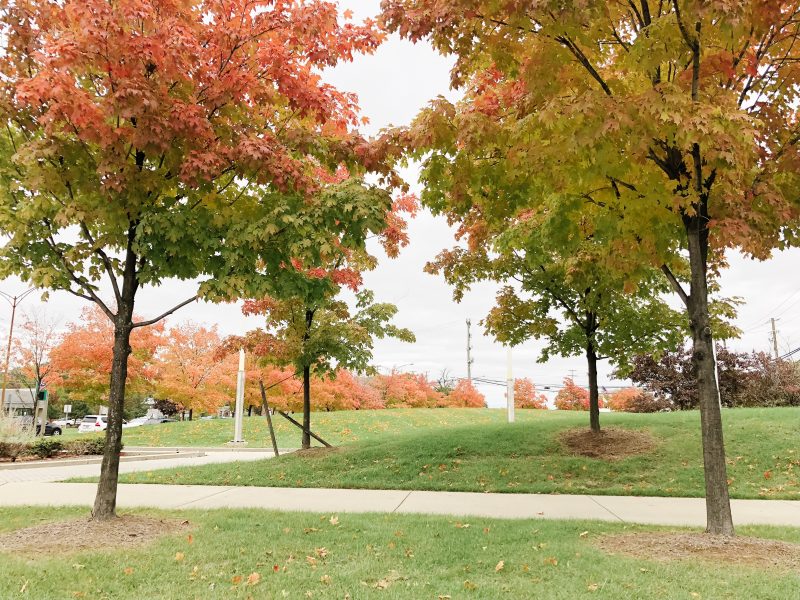 Please brace yourself for photo overload. Usually I would do an entire travel recap on Detroit but let's face it, we were in a hockey arena 85% of the time so it doesn't exactly add up to the world's best travel guide. But happy to share a bit of what we were doing over the last four days. The trees were beginning to turn and just so beautiful. Reminded me of my college days in the midwest. We don't see this as much in California so I was soaking it all in.
HOCKEY TIME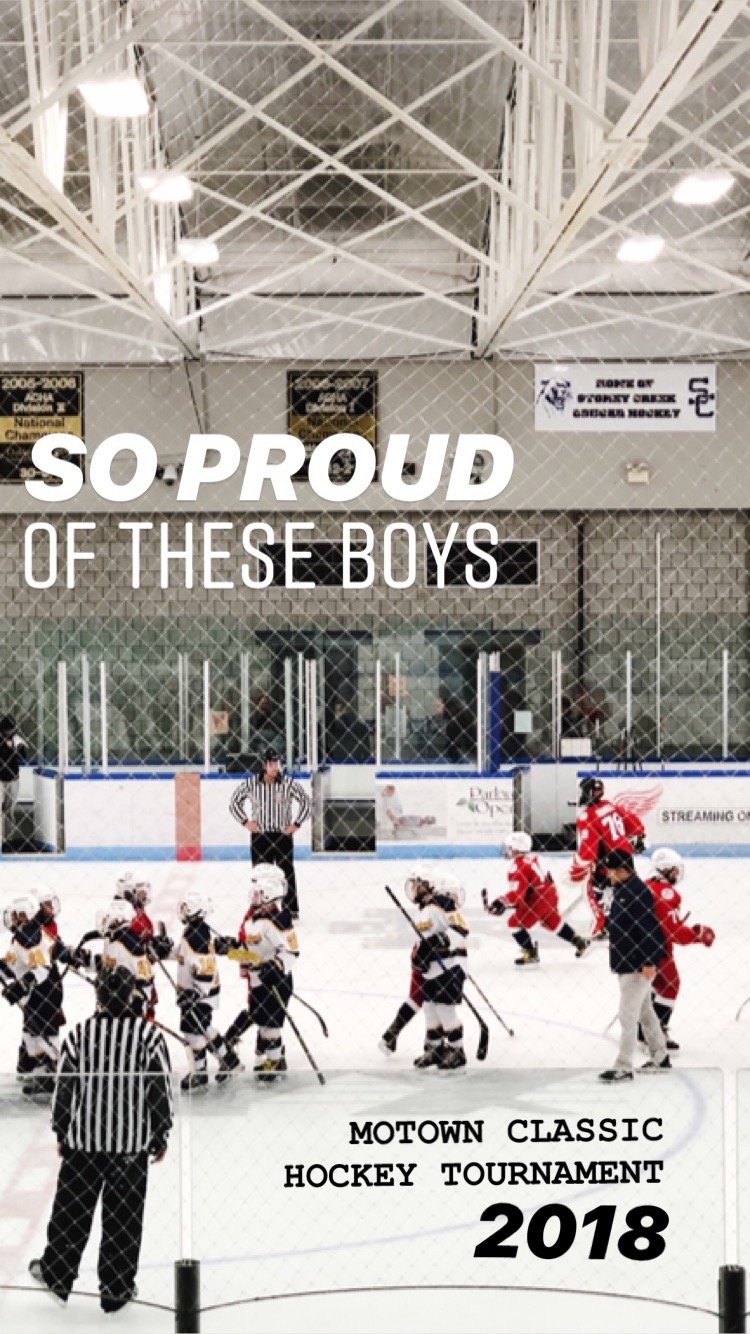 This was big for our boys. Truly an invaluable experience to be playing against some of the best teams in the country. Our boys work hard and I am so proud of each and every one of them. My son loved traveling to hockey town and was all in for the entire trip. Never mind that his stick broke in the very first game! Did we travel with a back up?! Nope. Nothing like shopping for a new stick in between games. But something tells me he is pretty excited about his Detroit souvenir.
TIME OUT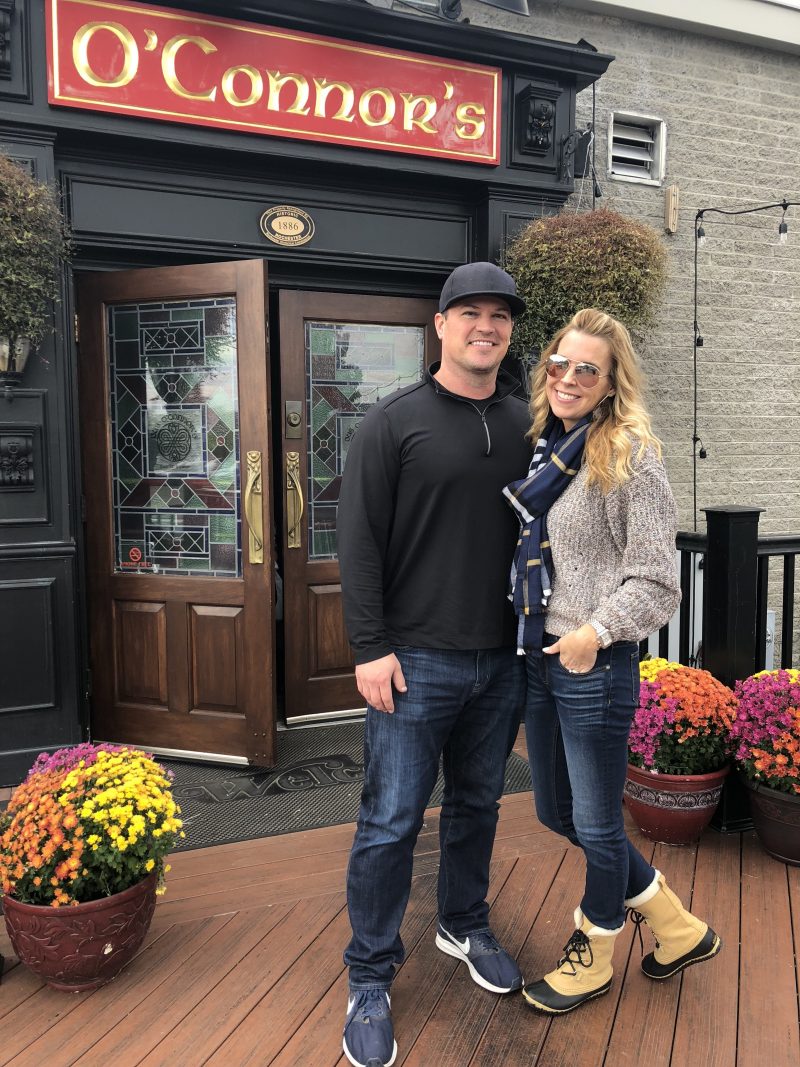 sweater | boots | jeans | scarf 
Of course we were in the hockey rink most of the time but snuck in a few spots for dinner and lunch. This Irish pub was a perfect spot to simmer down, rest,  and just enjoy lunch with our boy.
YATES CIDER MILL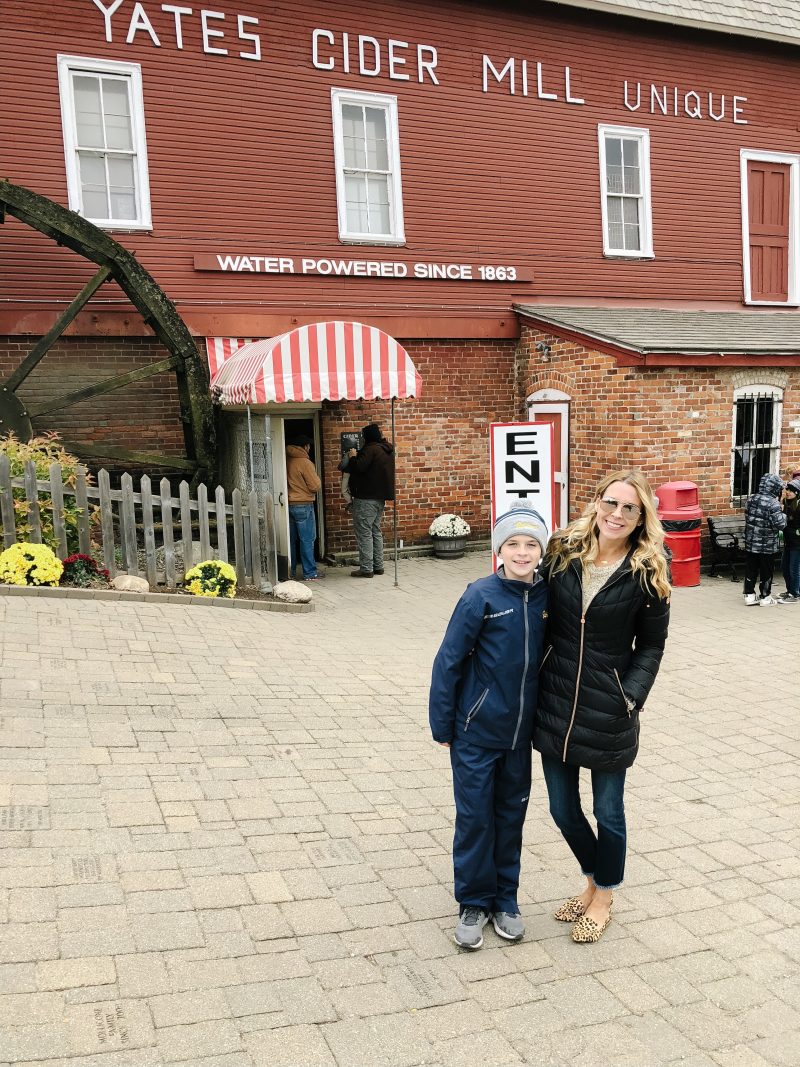 Sunday found us exploring the are a bit and we loved hitting up Yates Cider Mill. It's an incredible spot if you are ever in the area. This was our travel day so my warm boots were packed. Let's just say 40 degrees and flats aren't the best combination but the warm cider helped.
*So many of you asked me about this coat. I LOVE it. It's super lightweight and can be placed in a small bag for travel. It's by far one of my best buys and it's currently 33% off!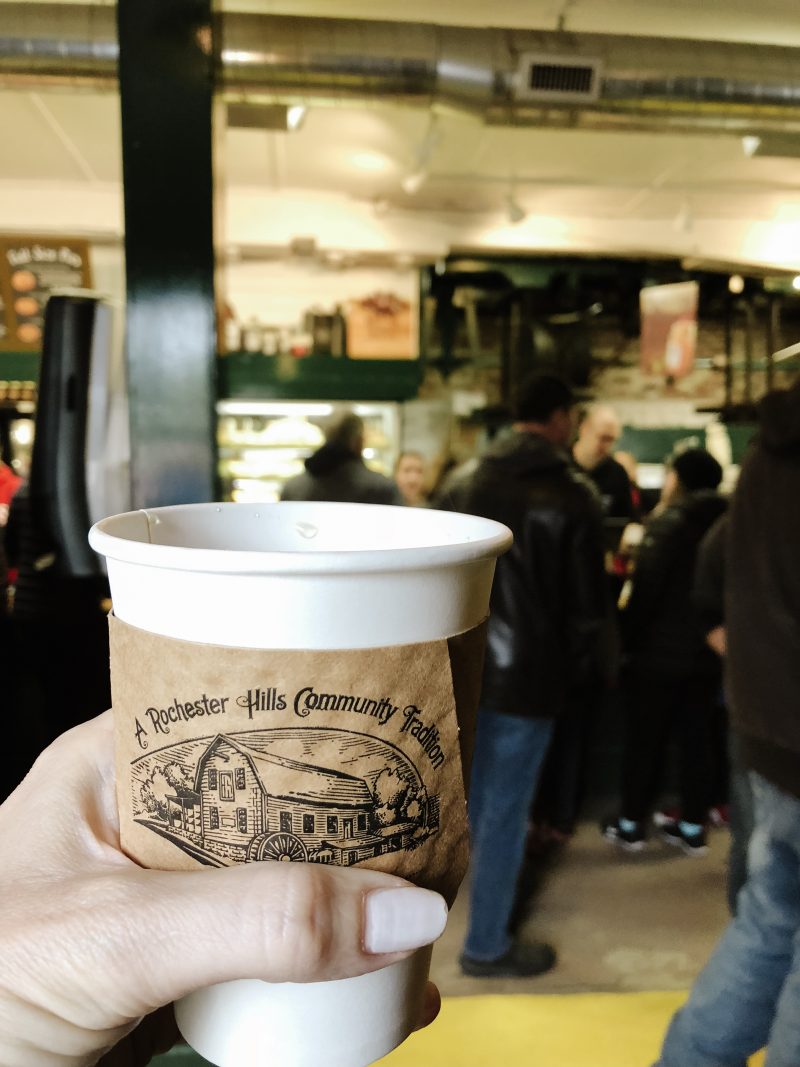 Not only are the ground and trails surrounding the mill gorgeous, but they run a tight ship and the line for this hot cider is crazy fast. I just wish we cold have taken a jug of it home with us. It had me dreaming of the holidays.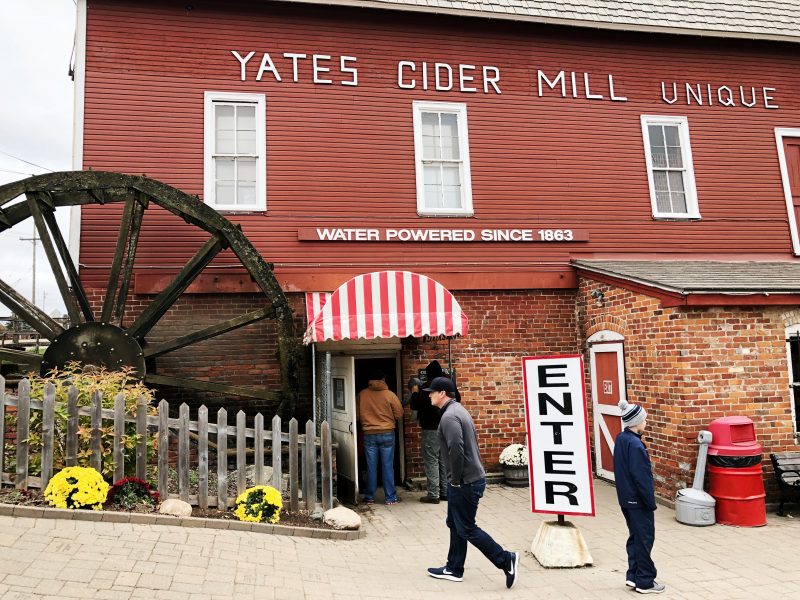 GORGEOUS TRAILS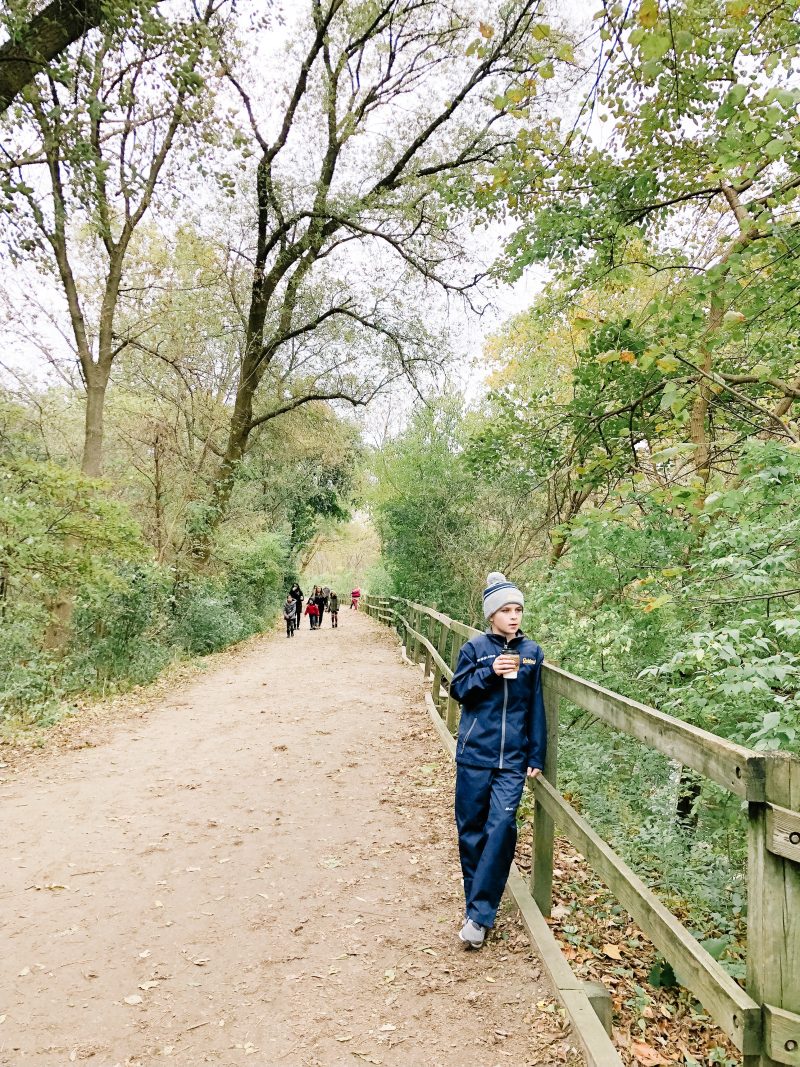 The trails were so beautiful. Had it been a bit warmer we would have explored more. So much to see including a pumpkin patch and petting zoo.
FORD MUSEUM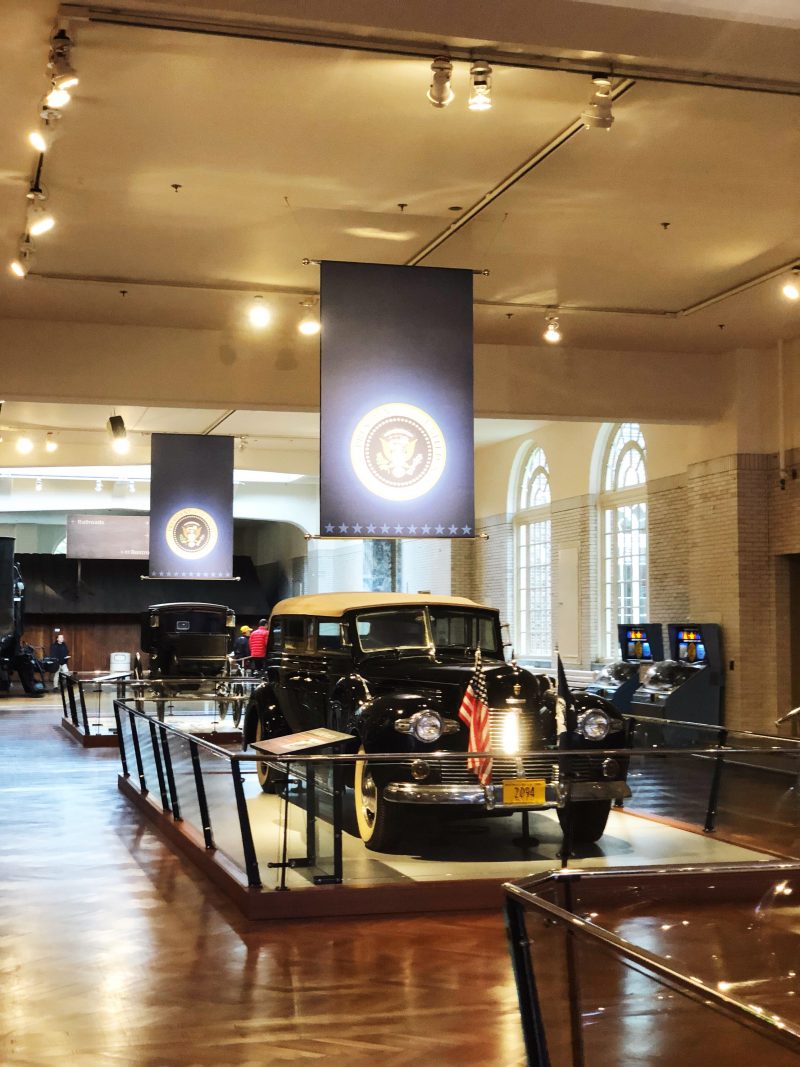 We also carved out time for the Ford Museum. I was completely blown away. There is so much to see. You could spend an entire day there and not see it all. Without question it's one of our favorite museums to date. Seeing all of the Presidential cars spanning decades was fascinating.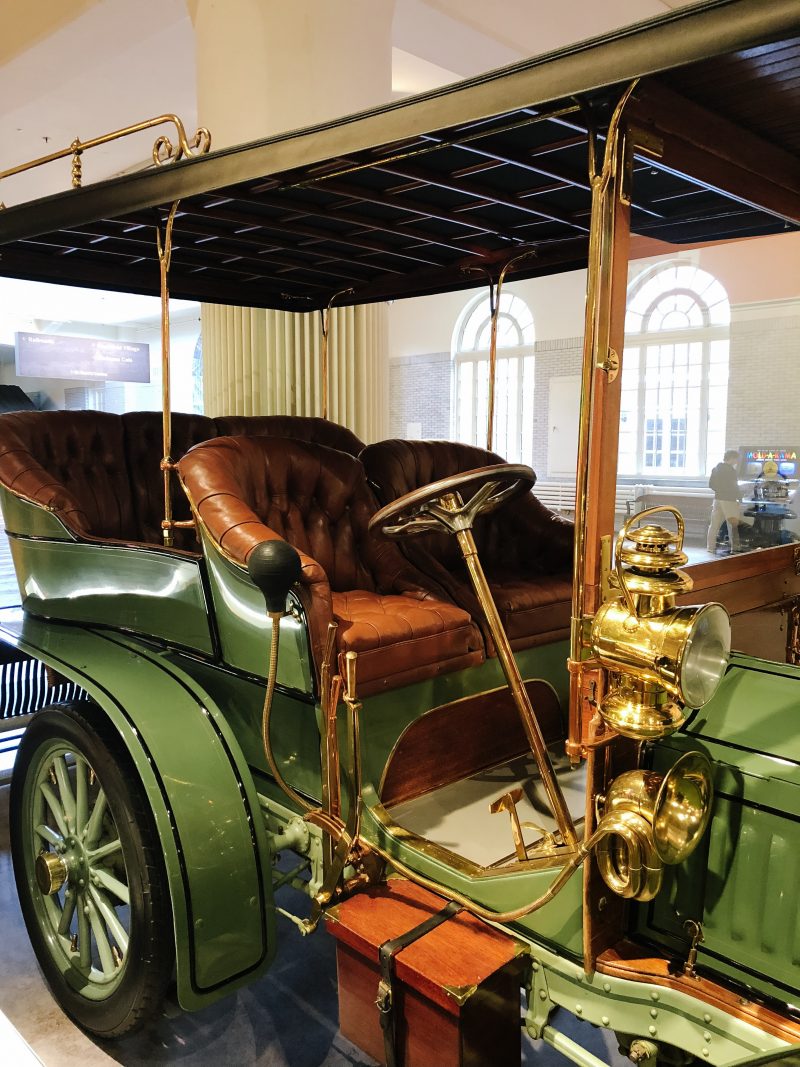 There is far more than just car exhibits but I have to say walking around all of these gorgeous cars made me think if my dad. It's like his model car collection came to life. I kept wanting him to be next to me telling me all about them. He would have LOVED it.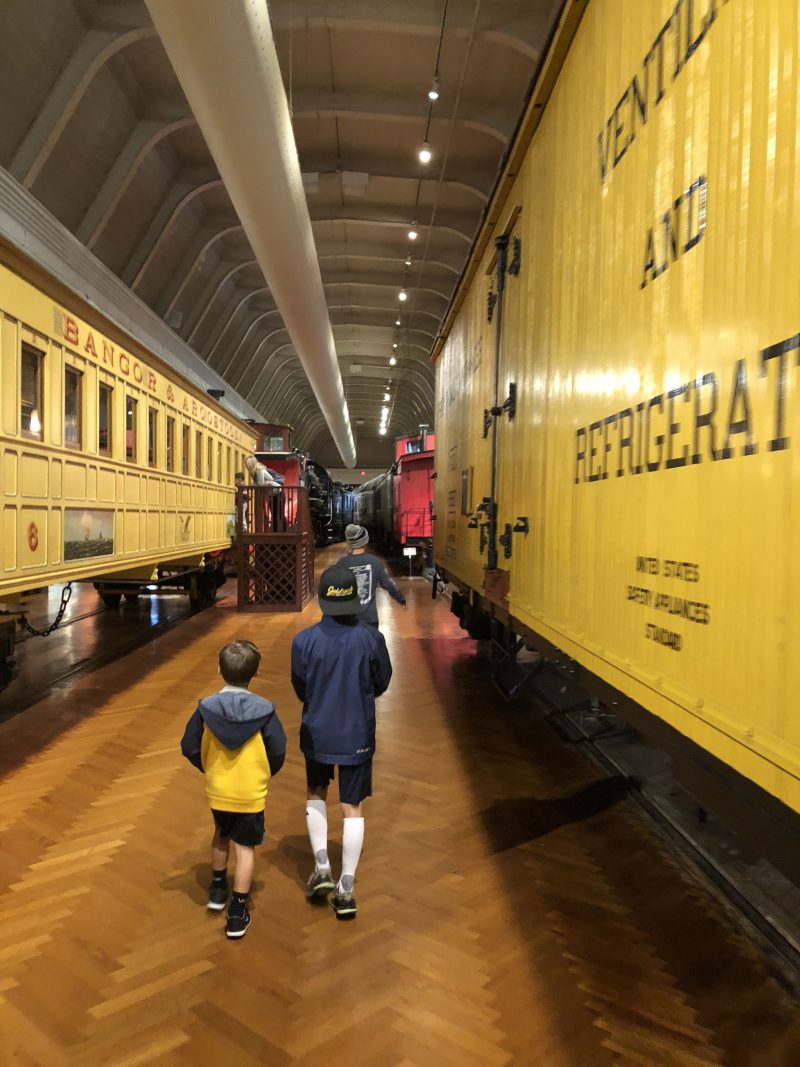 One of the best parts of traveling with my son's team is doing things like this. He was able to tour this museum with one of his buddies and his little brother and the boys had a ball. Memories that will last a lifetime.
HOME SWEET HOME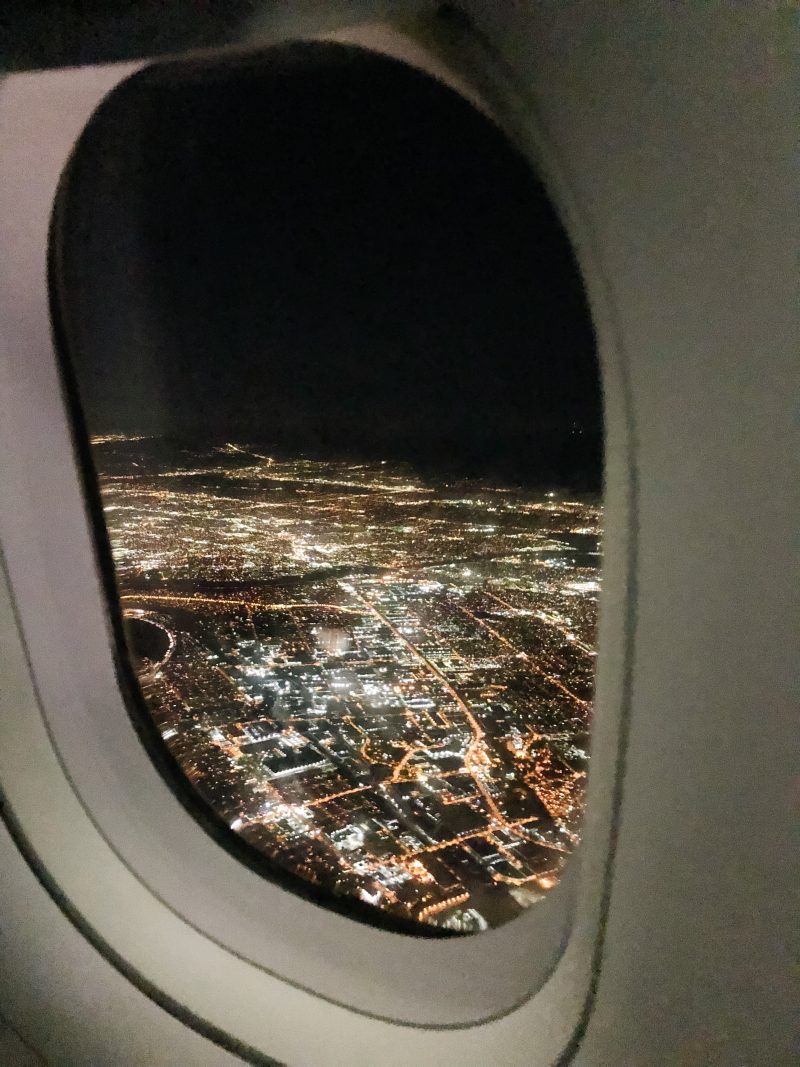 After four long days, seeing the lights of LAX was a welcome sight. We are so thankful for such a great trip to Detroit. My daughter was safe and sound with my sister and a dear friend. They took such great care of her and we are so grateful. She will be the only family member not hanging by a thread today. It may take us a week to recover but the trip was worth it.
Now to catch up on work! Holy cow I am behind. Be sure to pop in tomorrow for our Fall table and a go-to appetizer recipe. But if you're craving a decadent sweet treat for the week, this will do the trick. 
Hope you all have a wonderful Monday.