Good morning, my friends. Much to my surprise both kids bounced out of bed this morning. I, on the other hand, was a different story. The past few days wiped me out and I didn't exactly hit the ground running. But I am still determined to fit in my workout and meal-plan for the week. Our weekend was a little bit different so the Monday Morning Wrap-Up is all over the place. Here is what we have been up to lately.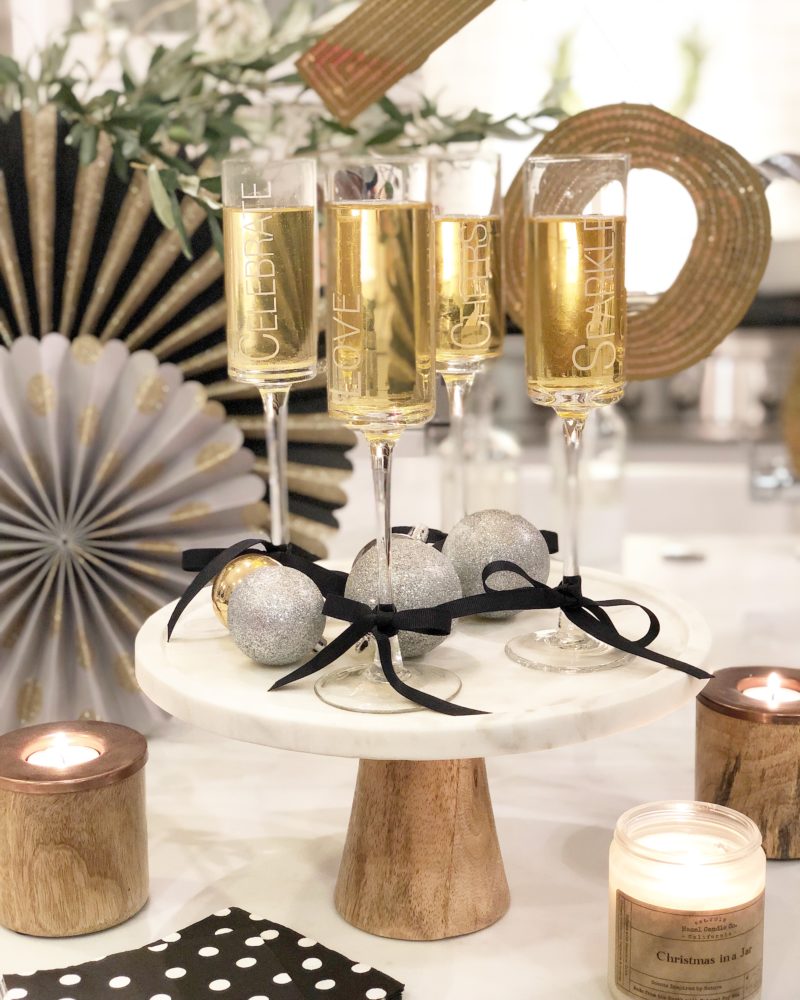 New Year's Eve found us hitting up our favorite Chinese restaurant for dinner (Peking Dragon in Dana Point) and then enjoying our annual dance party with the kids. I keep a stash of New Year's Eve decor in my party supplies so I can make the island look festive. We only break these glasses our one night a year and for someone reason we all love them. A black bow and some Christmas ornaments go a long way to creating a festive scene.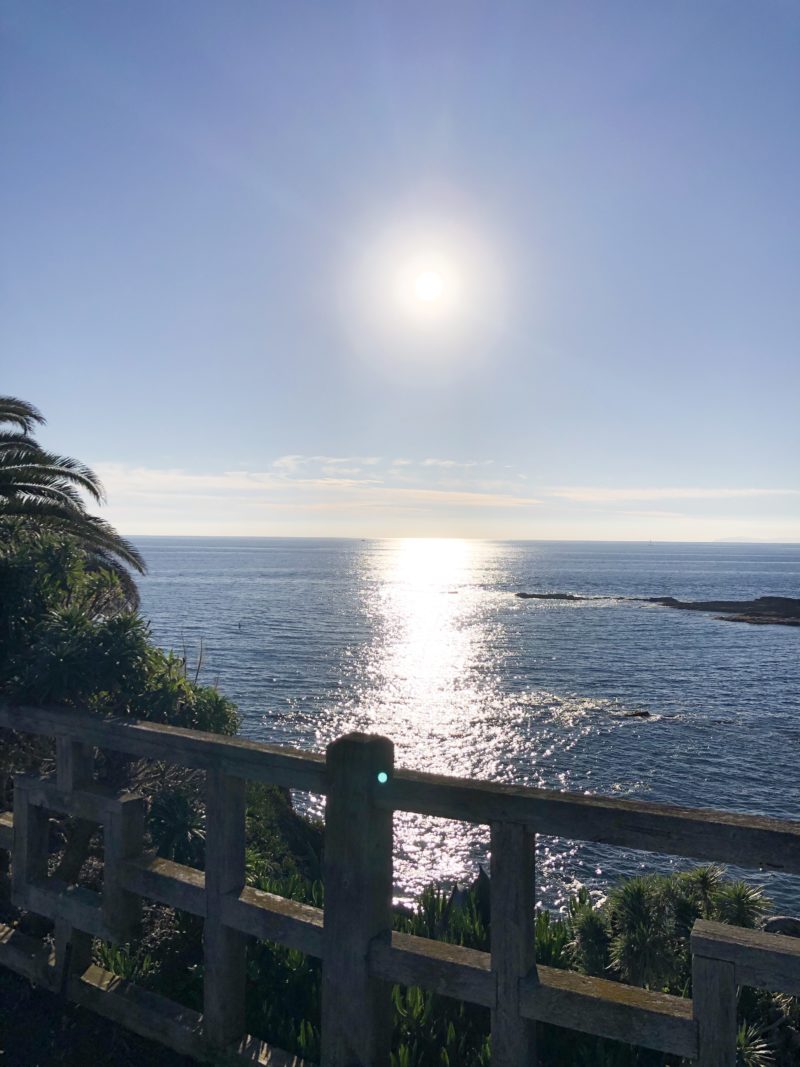 Friday we headed down to Laguna Beach for a little bit of fresh air. The kids have been troopers over the last few days and we just needed some together time as a family.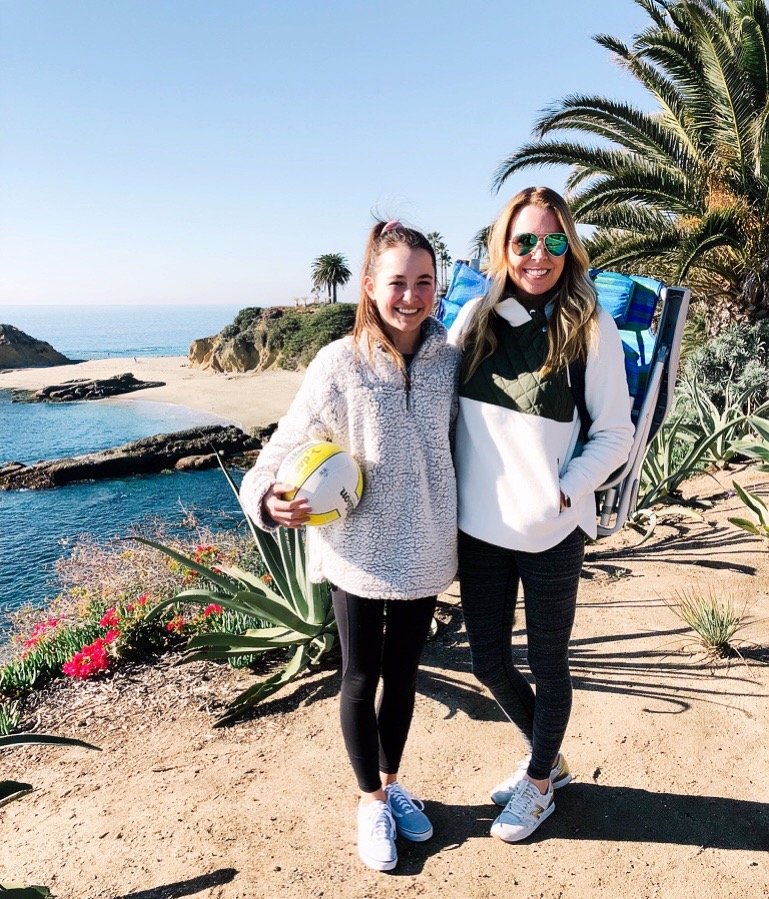 her pullover | my pullover  leggings|
I'm still rocking a bad cold but the fresh air is always good medicine. This girl is so much fun to hang out with. I love spending time with her. It's just so crazy to think that she has grown up so much since I first began my blog.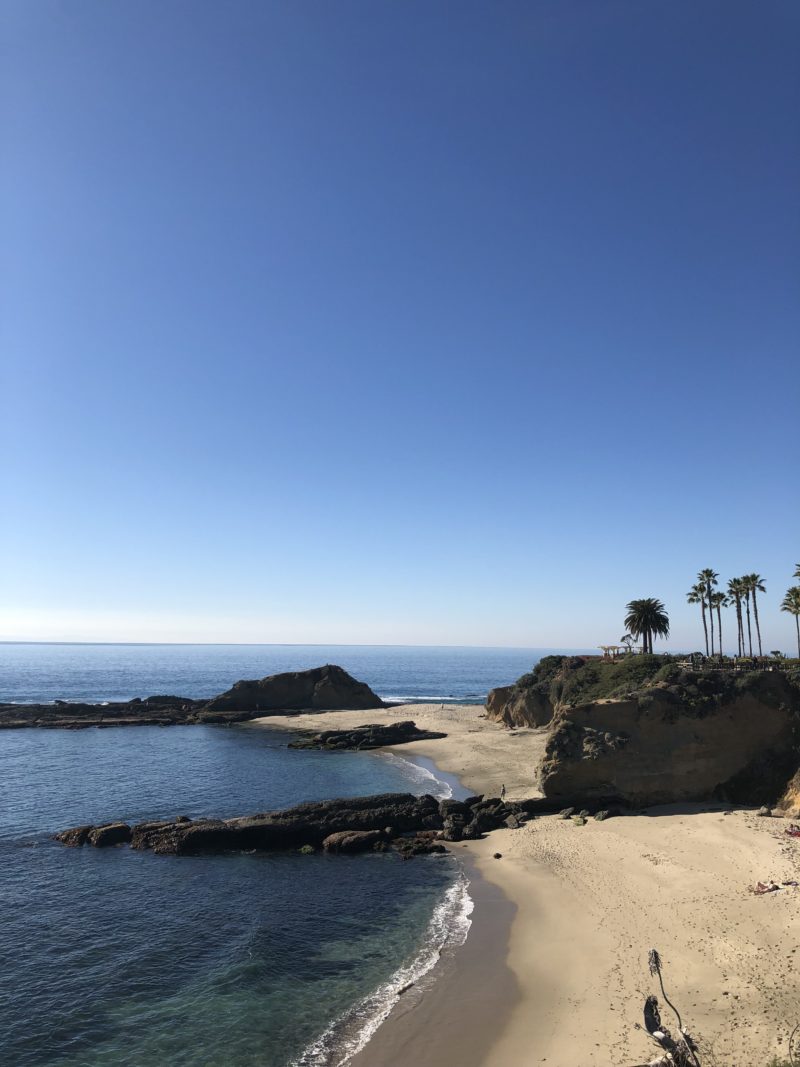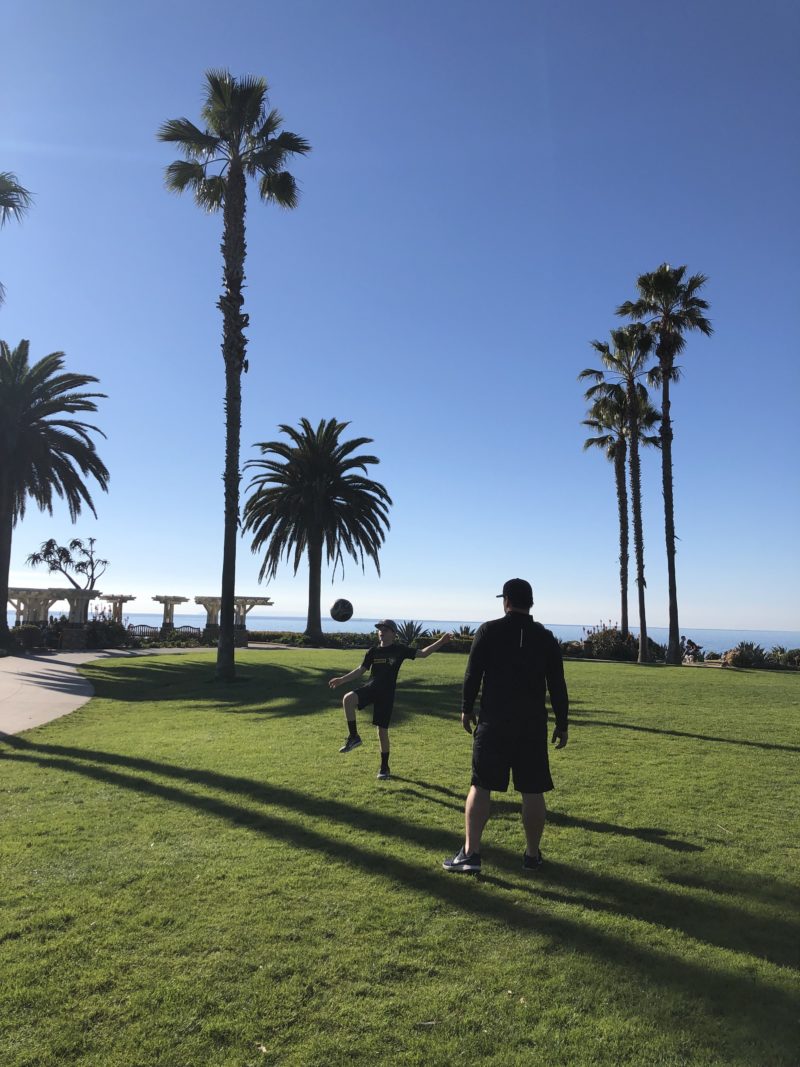 The beach and park area were virtually empty. It was the perfect afternoon. My cold got the best of me so I spent half of the time sitting in my beach chair watching these cuties. I know that many of you are living through severe storms right now and can't get out and about. I am sending you sunshine vibes.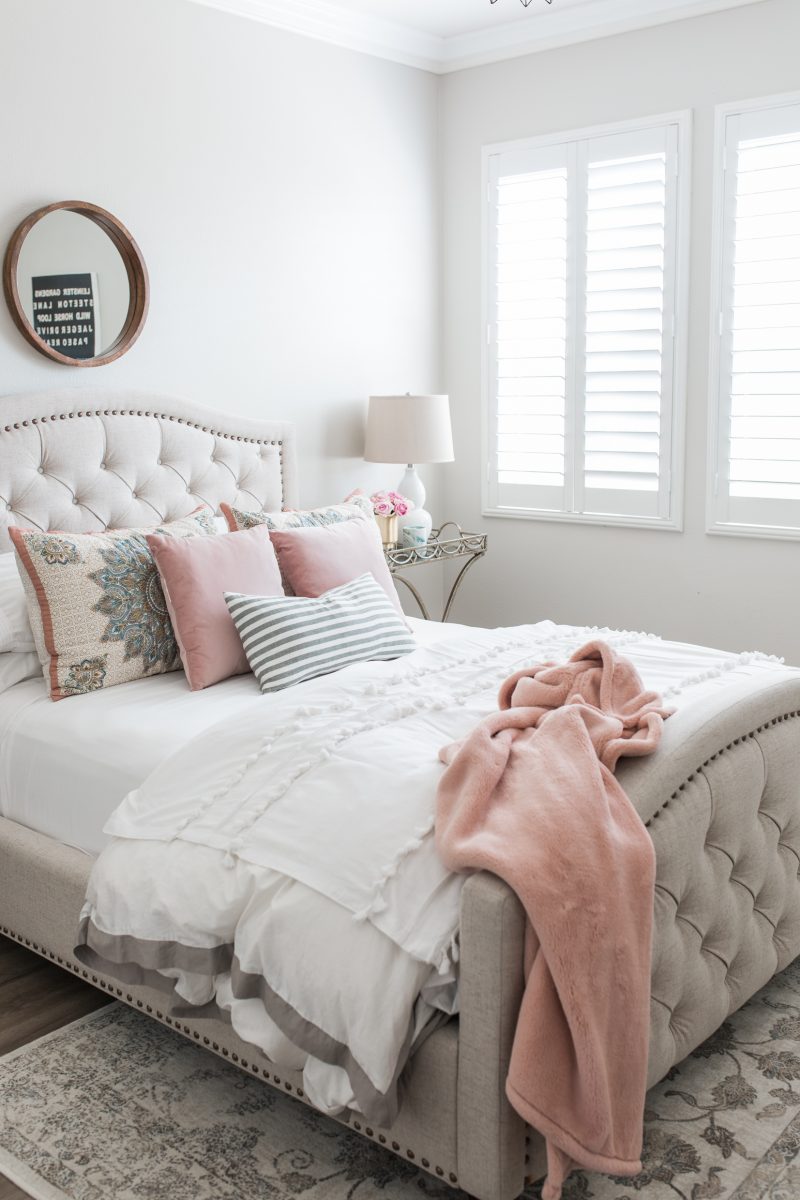 Do you all remember the bed we have in our guest room? We absolutely love it. It's so well-made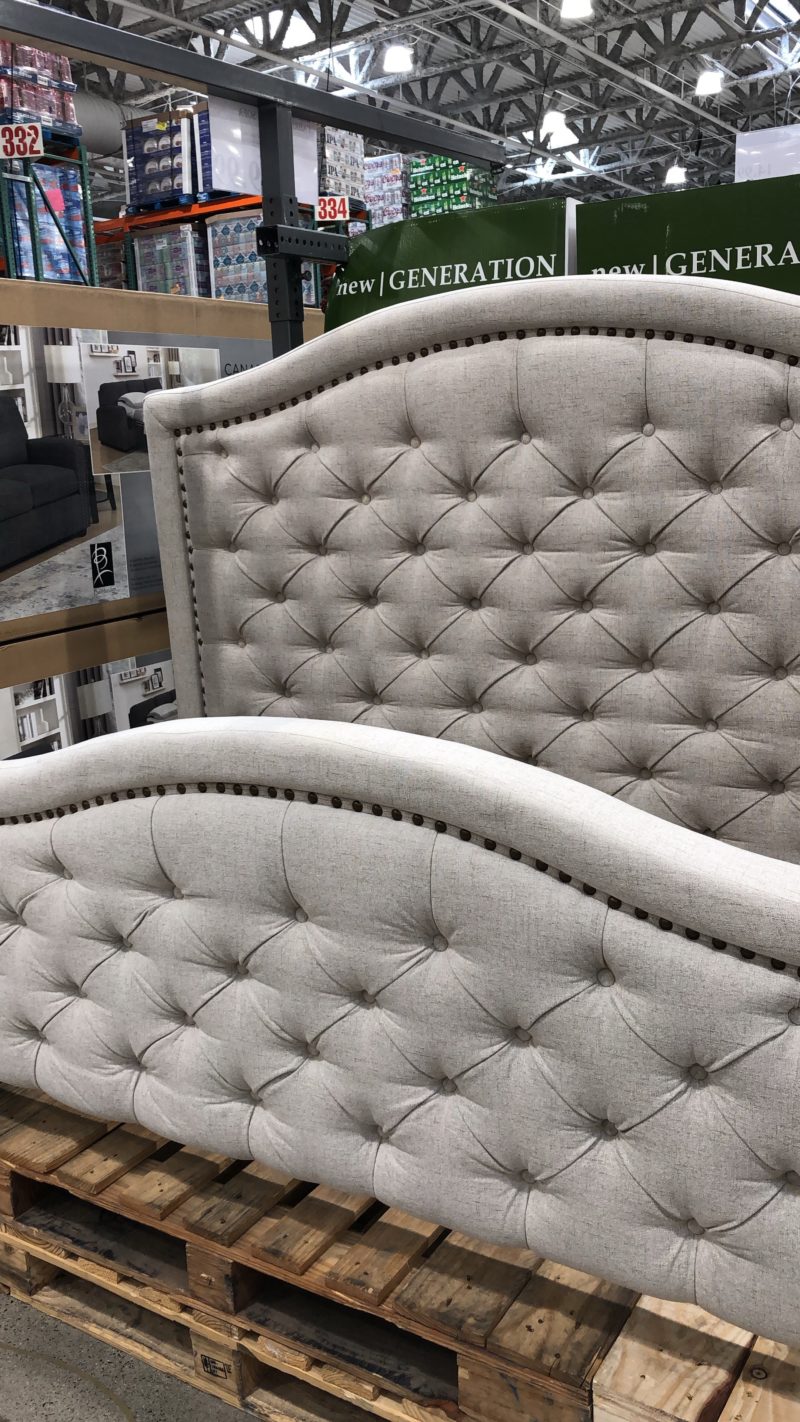 Well many are surprised to know we found it at Costco and I just saw it again at our local store. If you have a Costco nearby you may want to call and see if they have the queen tufted bed. I do believe that is the only size they carry but your store may be different. It is $500.
Sunday evening my daughter and I snuck away to the mall to do a few returns. I spotted these cute camo joggers and had to try them on. I am wearing a size XS. The top is incredibly soft. It feels like pajamas. I am wearing the medium because I like the oversized look for something like this.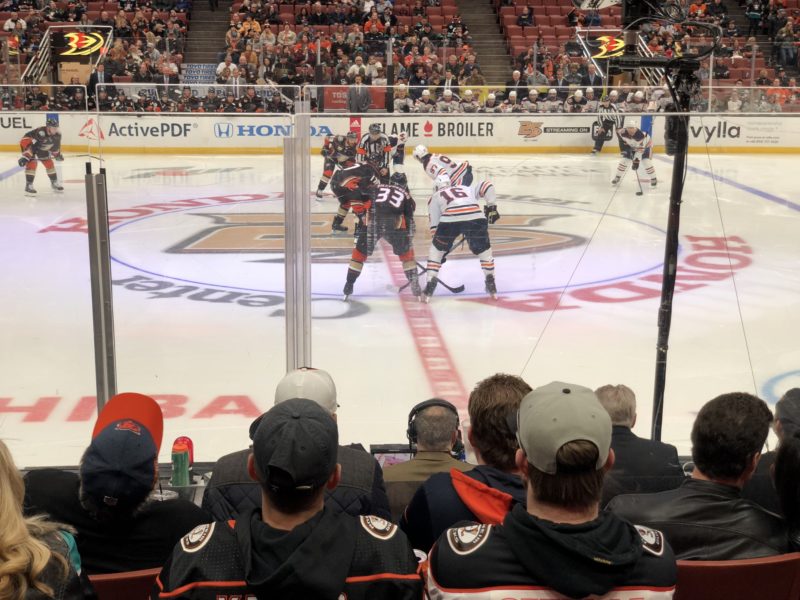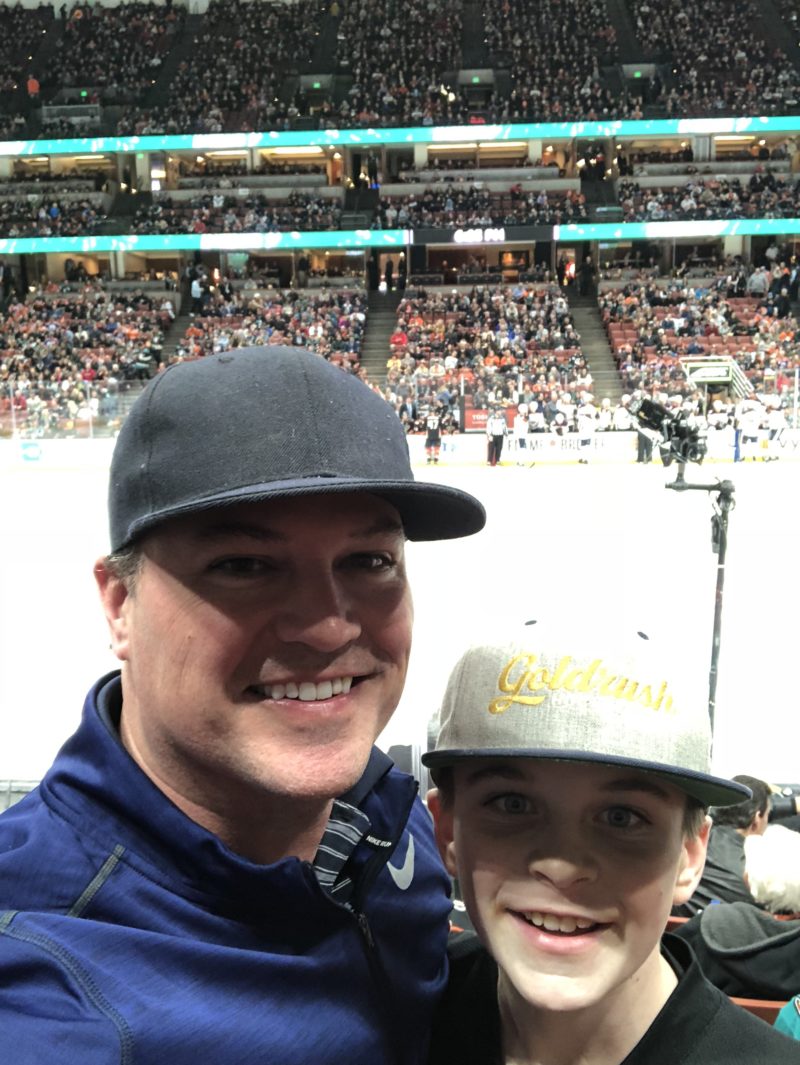 The weekend ended on a high note with a night out for these two. They hit up the Ducks game with dear friends. My son ran into a few of his team mates and school friends so it was a fun way to wrap up our Christmas vacation.
It's always so hard to say good-bye to these two weeks. I honestly look forward to this time all year-long. So thankful for the family time and for the chance to just be together.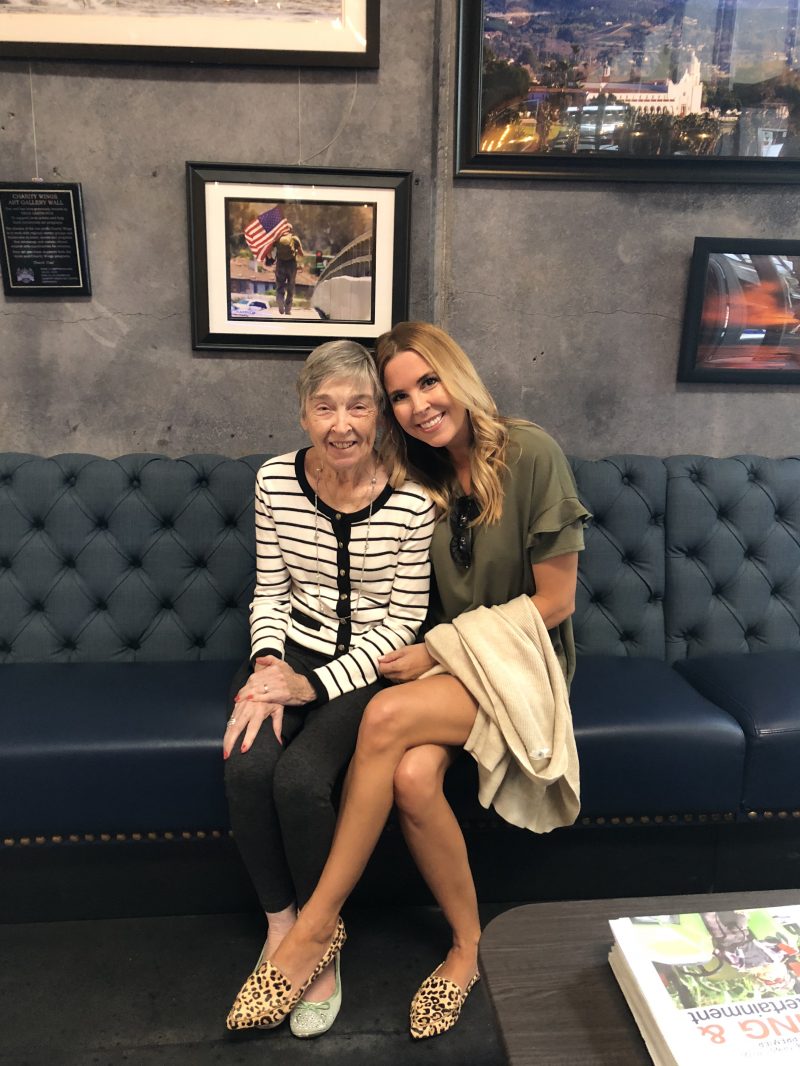 I am sorry I didn't post my usual Saturday Shopping. We spent the day with my mom. In fact, we spent most of the last few days with her. She is sick and needed the extra love. When someone with dementia is very ill it's so difficult. There is no way for her to communicate her pain and discomfort. Although you can see it on her face, it is very difficult to ascertain the root cause. Two ER visits in the last month have taken a toll. And if you have someone in your family with Alzheimer's or dementia, you know that illness can make them more combative and agitated. She turned the corner last night so she should be on the mend soon. Before we know it we will be back at Target shopping up a storm.
Speaking of my sweet mom, I have something new to share on Instagram later today. It's something near and dear to my heart and I hope you'll check it out.
Make it a great week, ladies. Let's do this. And if you are moving a little bit slowly today . . . you are not alone. But we've got this.