Good morning. I'm happy to report that the entire family actually woke up early and on-time for school. It's always a challenge after the lazy days of Spring Break. I plan to knock a few things off the to-do list while I have a quiet house. Anyone else enjoying coffee in a quite home? We spent most of the weekend outdoors and it was a really nice way to wrap up the vacation time. Here is our Monday Morning Wrap-Up.
VISITING GRAMMY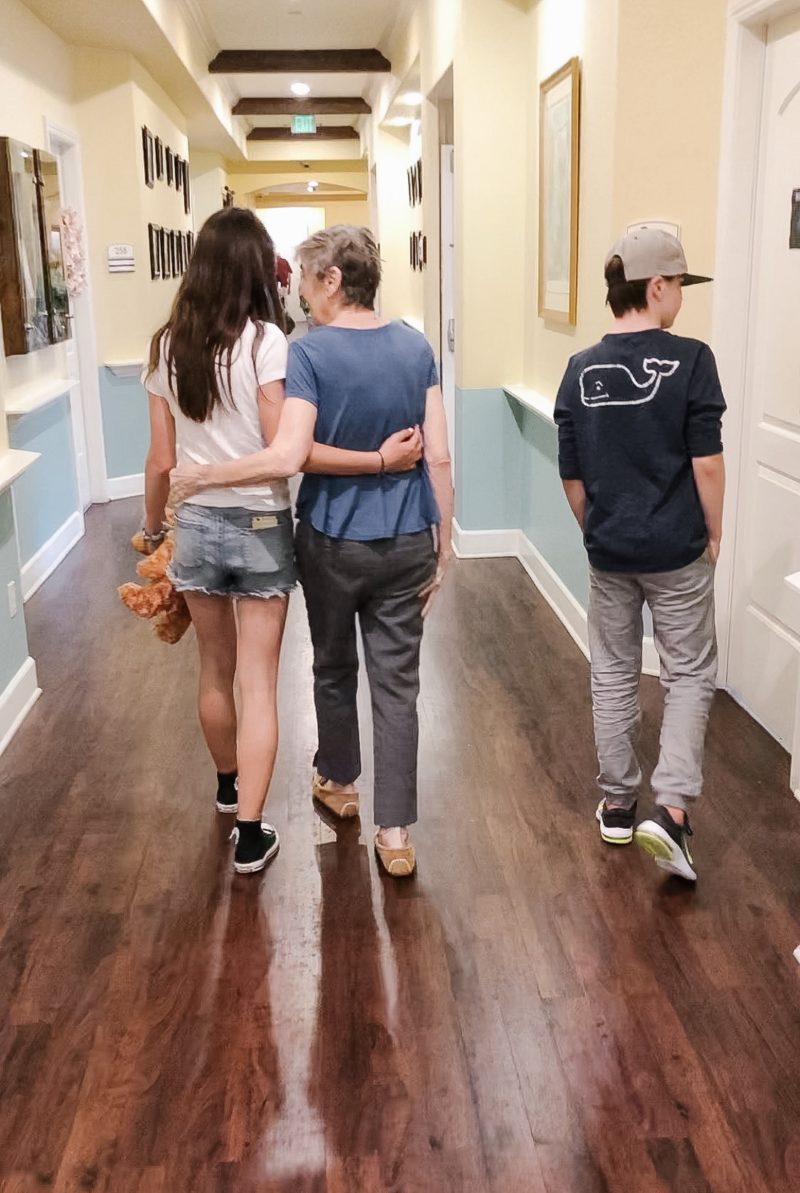 My husband went to visit mama on Thursday and both kids wanted to go. We always leave it up to them as it can be very difficult. There is a lot going on in her community and it's not always easy to process. But it makes us so happy when they both immediately accept the offer and get ready to see Grammy. I plan to frame this moment captured.
DANA POINT HARBOR
I grew up going to Dana Point Harbor on a weekly basis and so anytime we can walk around with the kids it instantly feels like home. If you are visiting South Orange County, Dana Point should be on your list of places to see.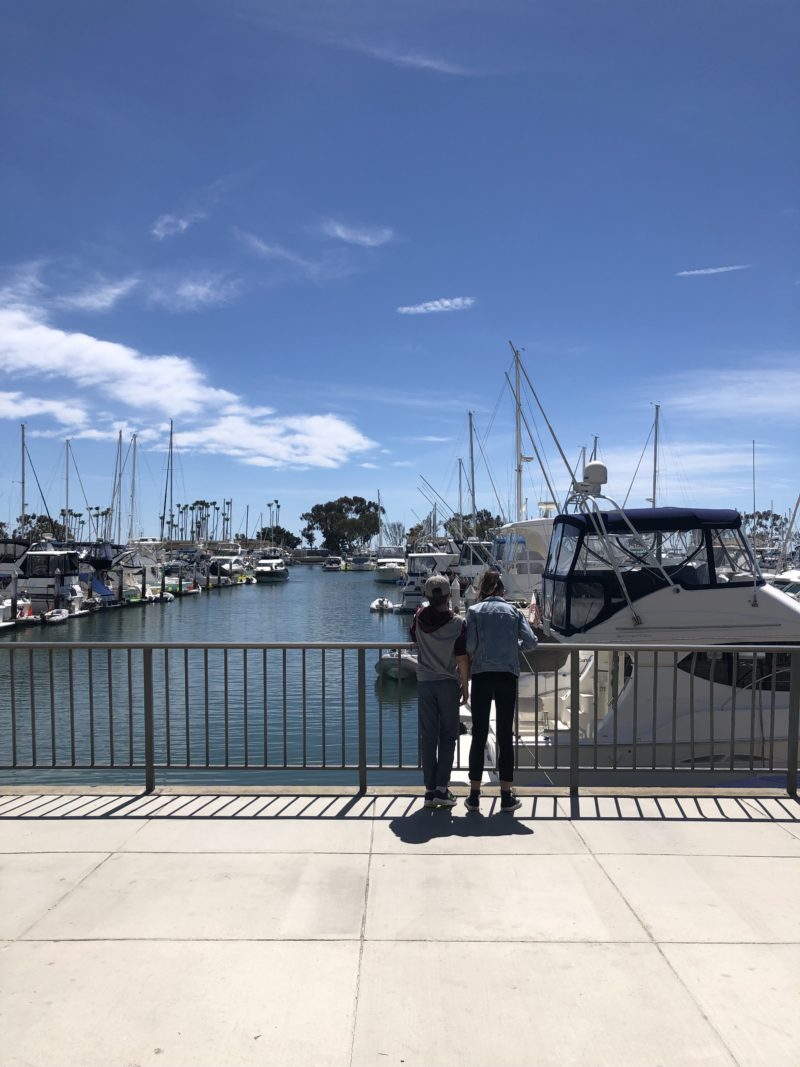 jeans | shoes | sunglasses | handbag | similar top
Love this crew. I posted this on stories and has so many questions about my shoes and sunglasses so I've linked everything here. The sneakers are so comfortable. My jacket is probably ten years old now but this is similar.
SEA & SKY
After having lunch at the Harbor we drove up a couple of blocks to pop into Killer Dana ( surf shop my son wanted to go to) and discovered Sea & Sky. Cutest home decor shop. I was going nuts over everything. If you are local definitely check it out. The striped cutting board . . .um, yes please!
GAME NIGHT
Saturday evening the boys were off to hockey and so my daughter and I played games for hours. No screens or phones, just music and games. It was so fun to just enjoy the time together. We hadn't played Scrabble it what felt like years. Reminded me of when we had babies and put them to bed early. My husband I would play well into the night. Have you discovered any new games lately? Always like recommendations.
COSTCO FIND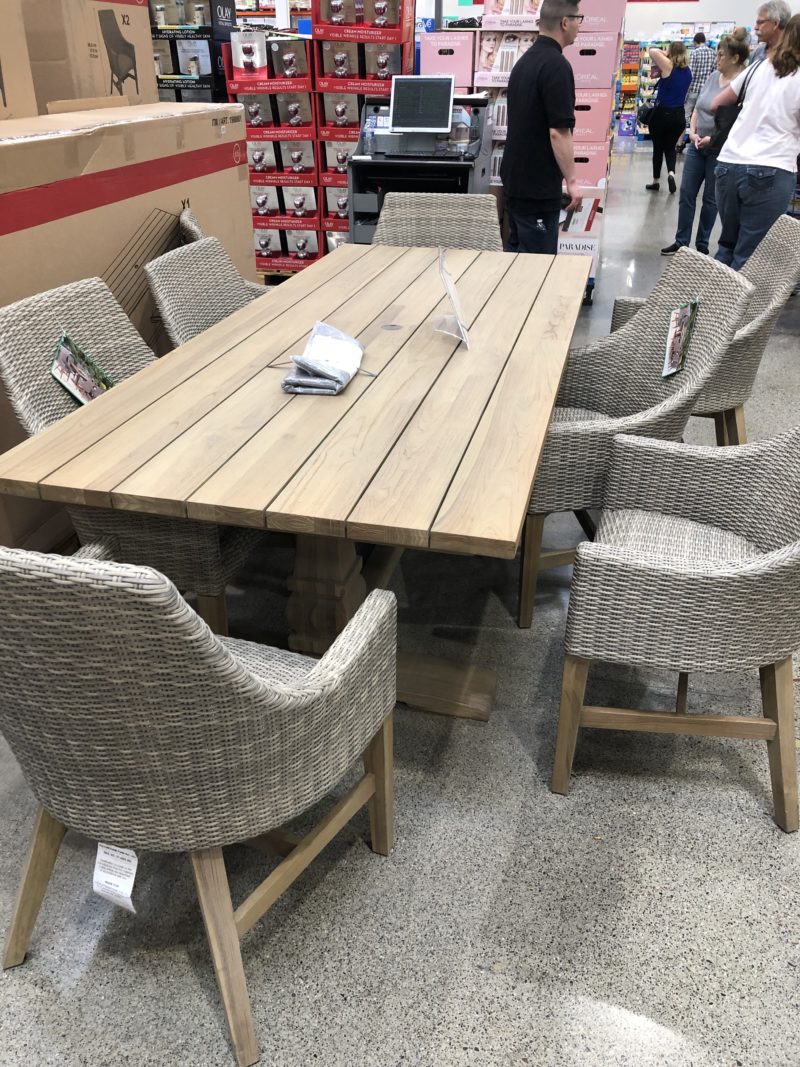 Just a heads up if you are in the market for new patio furniture, Costco has this really cute set. The table is teak and the chairs are padded and really comfortable. Plus it seats eight people which is fantastic. We are currently trying to get our outdoor space spruced up for Spring.
TIME WITH MY GIRL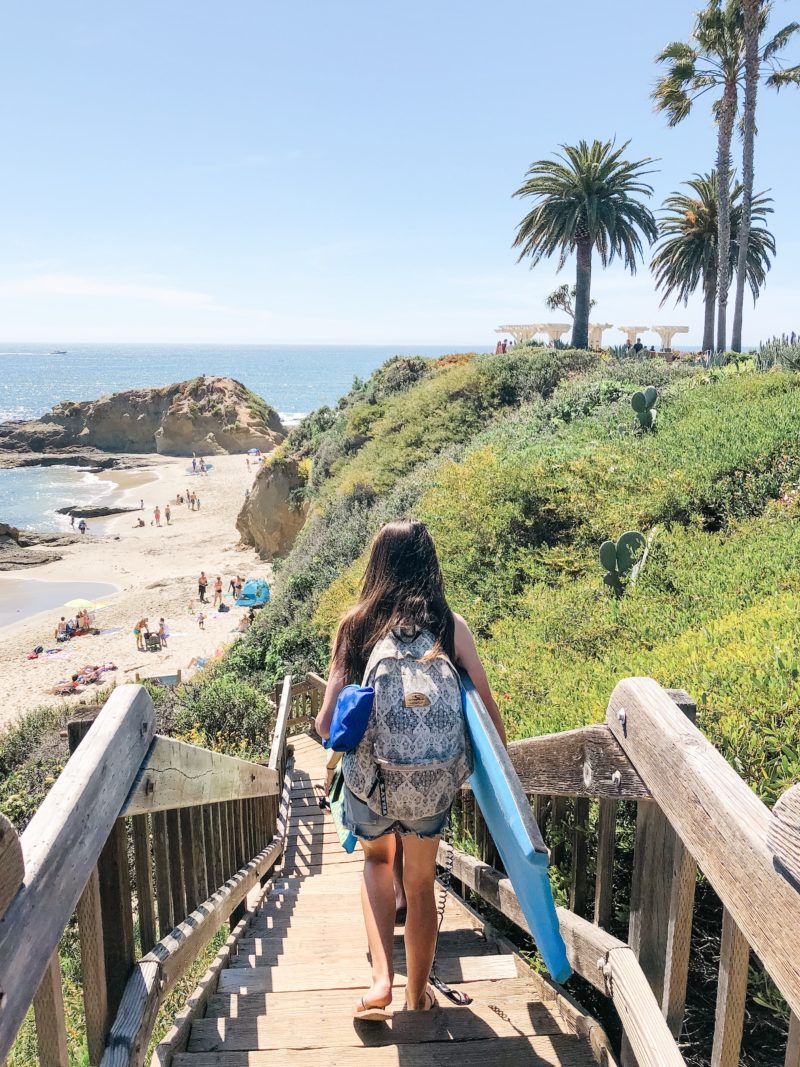 Our last day of Spring Break was dreamy. The boys had their day together and the girls headed for the beach. My daughter would go everyday if she could. While the water is still chilly, it didn't stop her from jumping in.
BEST SWIM TOP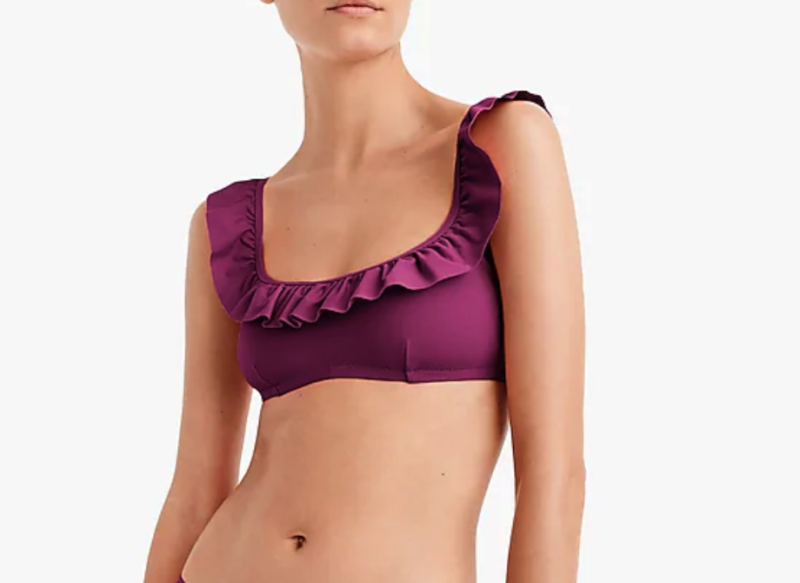 Do any of you have this bikini top? It's the BEST. You forget your wearing a swimsuit it's so comfortable. It's currently 40% off. I have it in white but ordered black and mineral pink today. That's how much I love it. (If you sign up for the rewards program . . . does not require anything other than email . . . you will receive free shipping).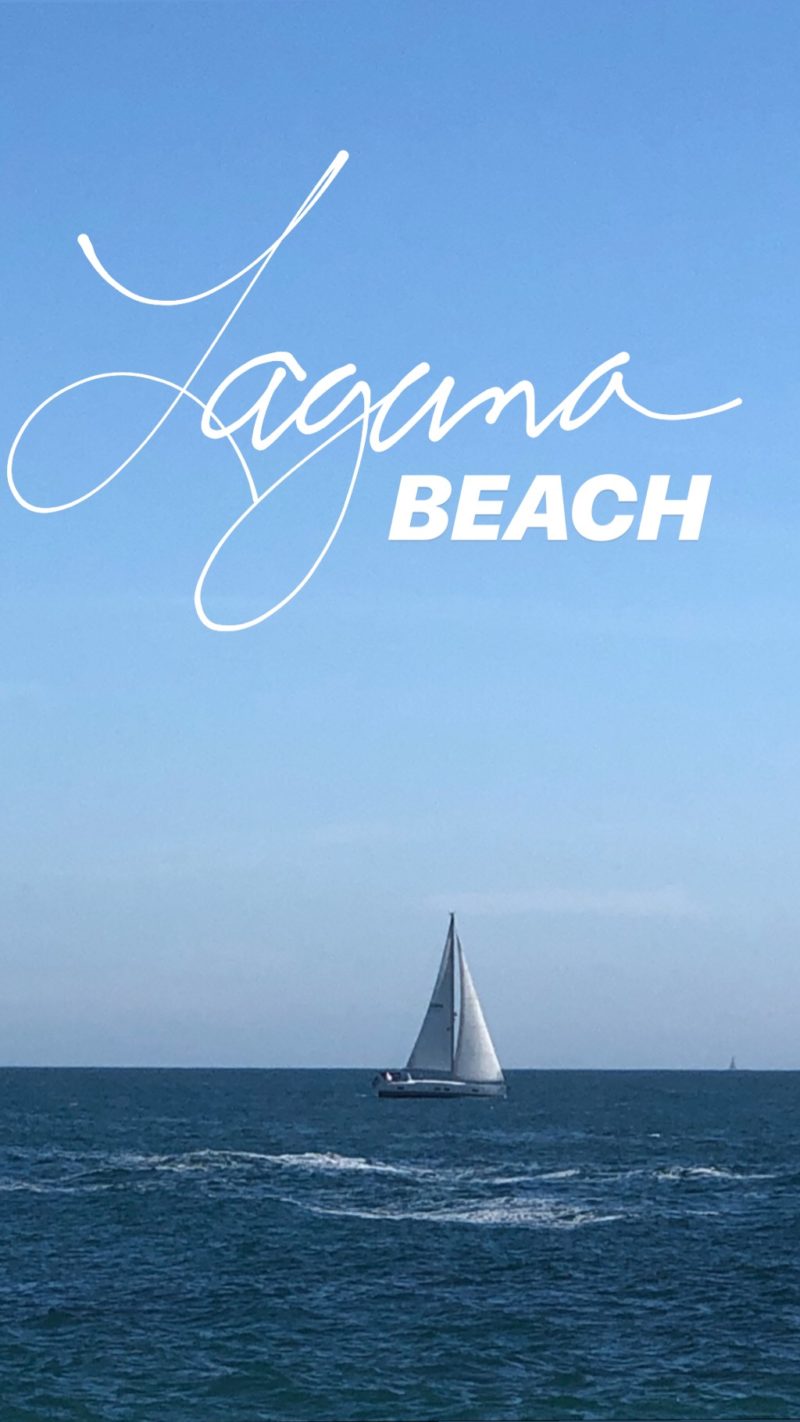 ON SALE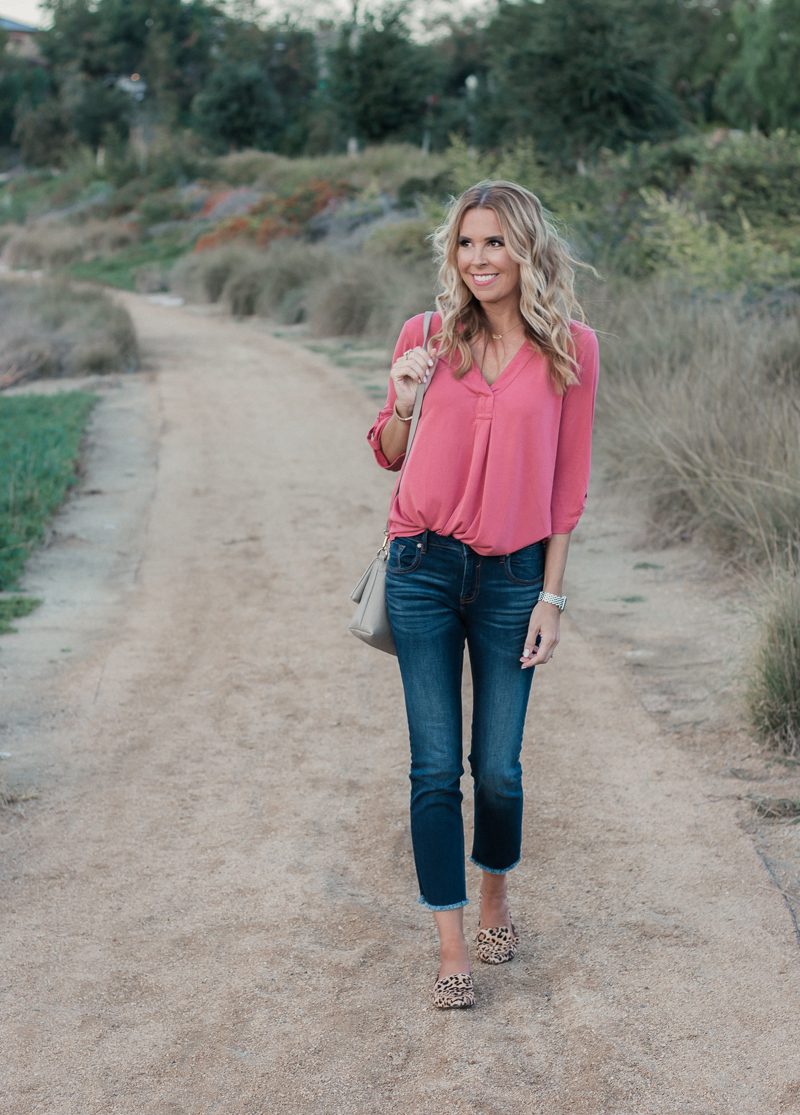 top | flats | similar jeans
Heads up that this top is now on sale. It is so incredibly soft. While shopping for a birthday gift I discovered a few great tops now on sale.
Let's do this, my friends. Let's make it a great week. I am big on writing down my goals so I am making a list of what I want to see happen this week. Who's with me?