Good morning! What a weekend. I took Saturday off to be with the family. My daughter played volleyball all day and then we celebrated my husband's birthday. It was a really lovely way to spend the weekend. Here is a peek into our Monday Morning Wrap-Up.
COMING UP ROSES
First up I noticed these at Costco. Beautiful. This is my favorite time of year in our own yard because our white roses are in full bloom. These rose trees are so pretty. They are $23 each in case you are looking for a way to spruce of your yard for Spring.
OUTDOOR FUN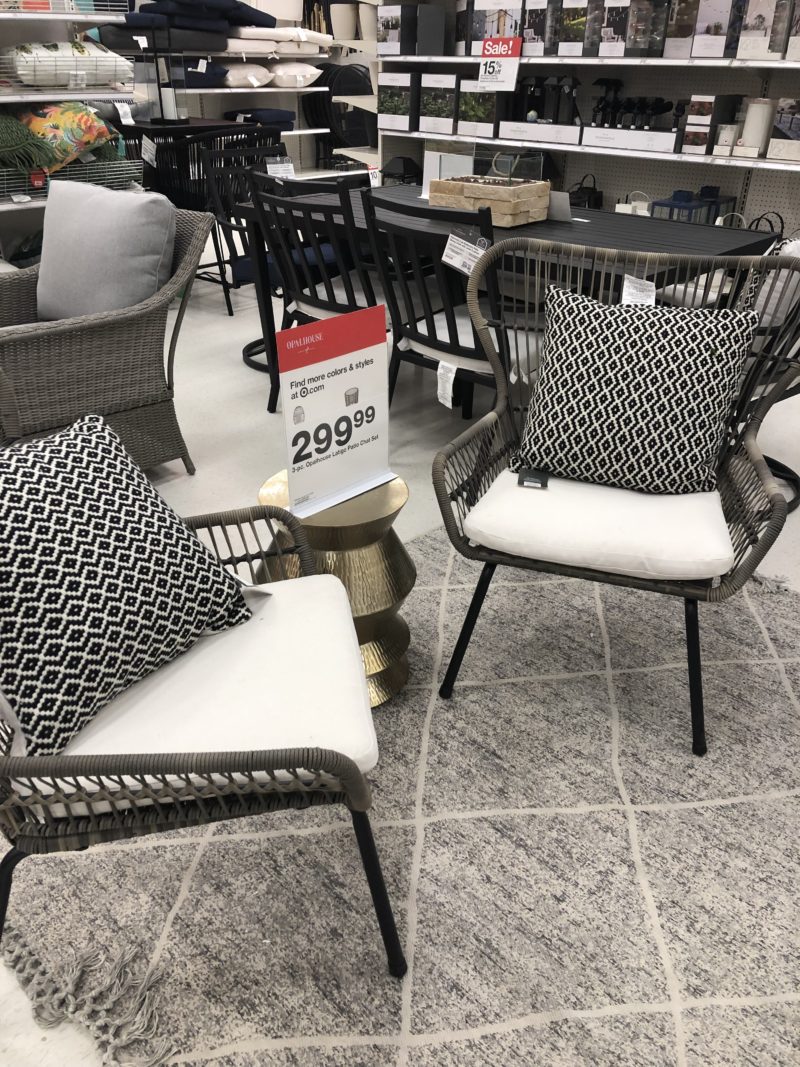 I also spotted this set at Target. It's so current and chic. Love the shape of the chairs.
BIRTHDAY BOY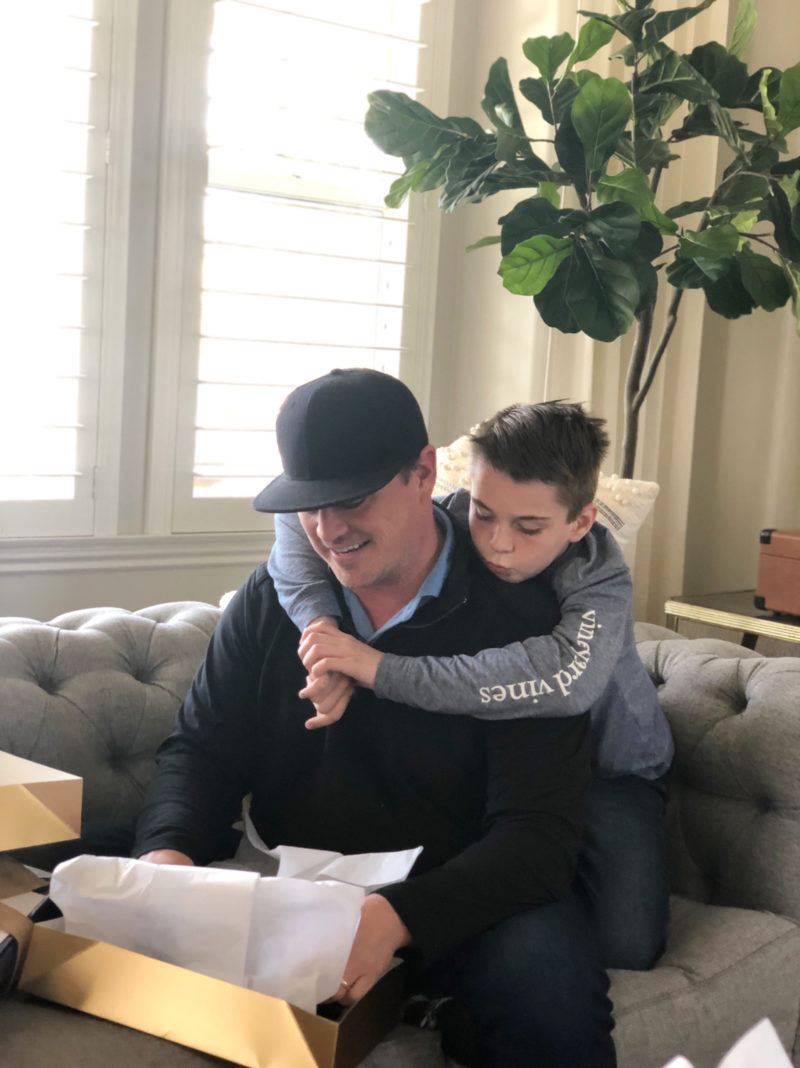 After the Saturday volleyball tournament we kicked off this guy's birthday celebration. He is my best friend and loves all of us so well. Can you tell my son is pretty attached?! LOL. My son actually created an escape room to give him his gift. Super clever idea .
CINCO DE MAYO
We kicked off Sunday with brunch in Laguna Beach. They had this set up outside the restaurant for Cinco de Mayo. Of course the kids couldn't resist.
LAGUNA BEACH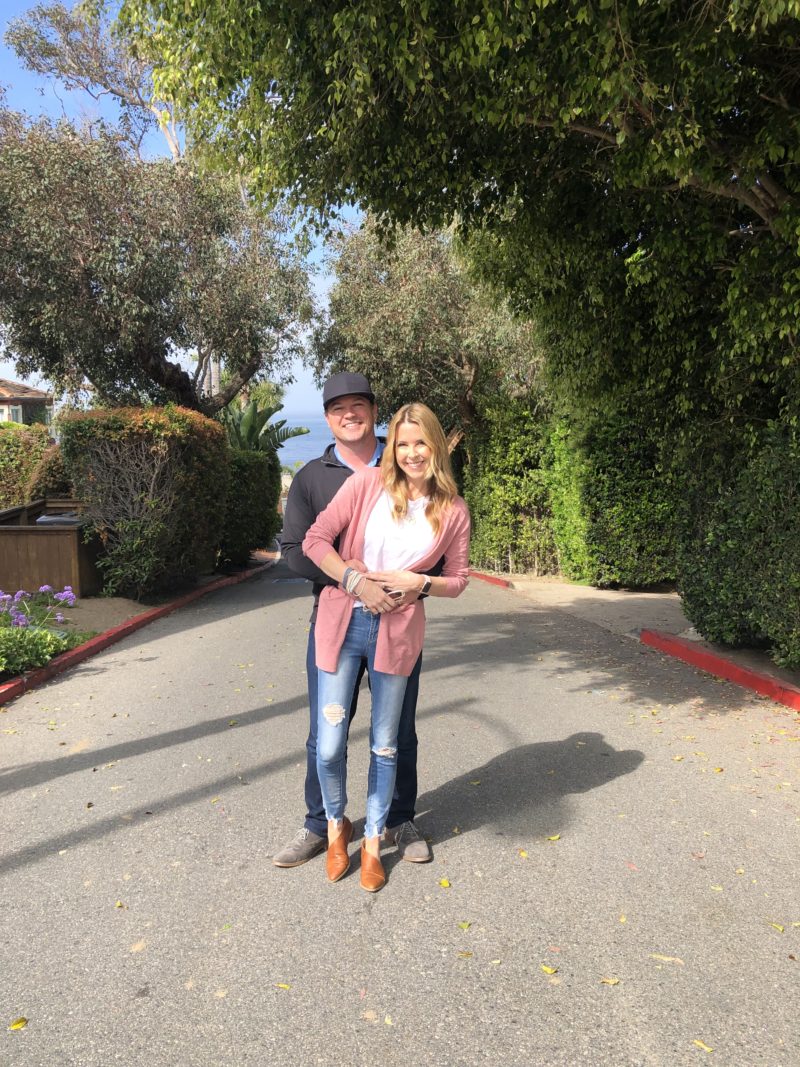 Staring right into the sun, but thankful my son snapped a quick photo.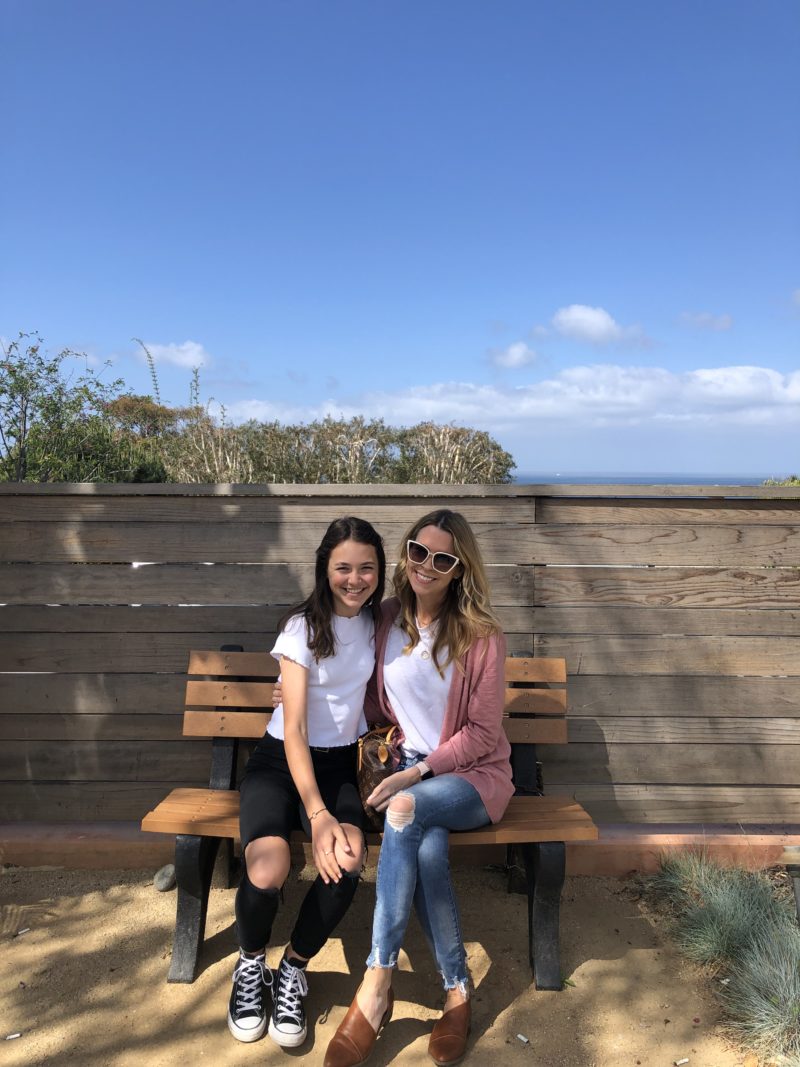 We discovered this cutie grew another 1/2 inch in the last two weeks. Before I know it she will be taller than me.
SIMPLE SETTING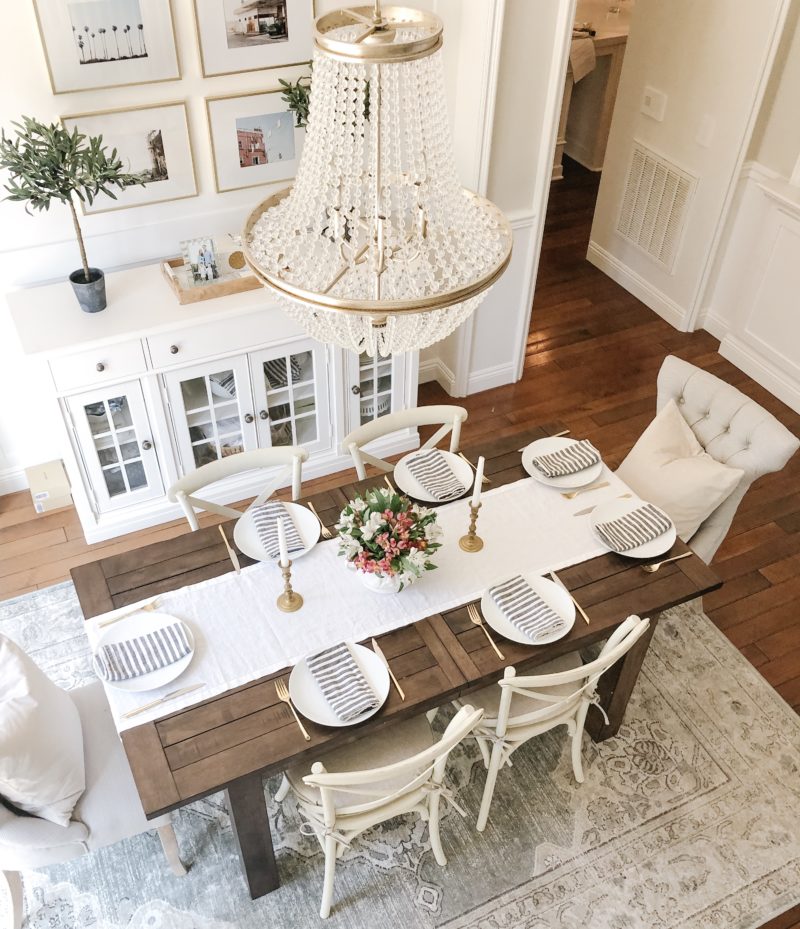 sideboard | table | olive trees
After a great day down by the beach we headed back for a very relaxed dinner at our house. My sister's family joined us to celebrate. My exact napkins are sold out, but these striped ones are beautiful. The stripes are my go to for most nights that we entertain. The vintage gold candlesticks belonged to my parents.
GO-TO RECIPE
If you haven't tried the Green Beans Gremolata by the Barefoot Contessa, it's a must. So so good. We served this with prime rib and mashed potatoes for the birthday boy. A great make-ahead dish. It only requires 2-3 minutes right before you serve dinner so it's great when you entertain and don't want to be in the kitchen the whole time.
SUCH A TREAT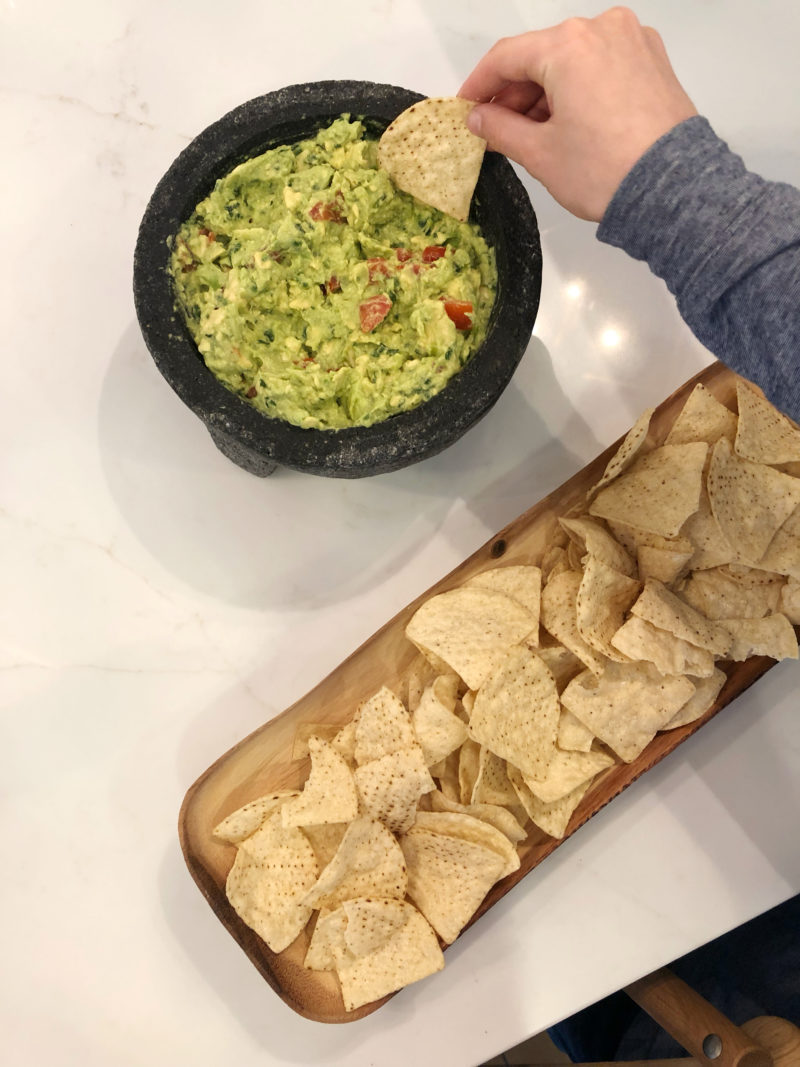 My sister made the most amazing guacamole. She definitely believes the molcajete adds the best flavor. It's now on my wish list.
UNIFORM LATELY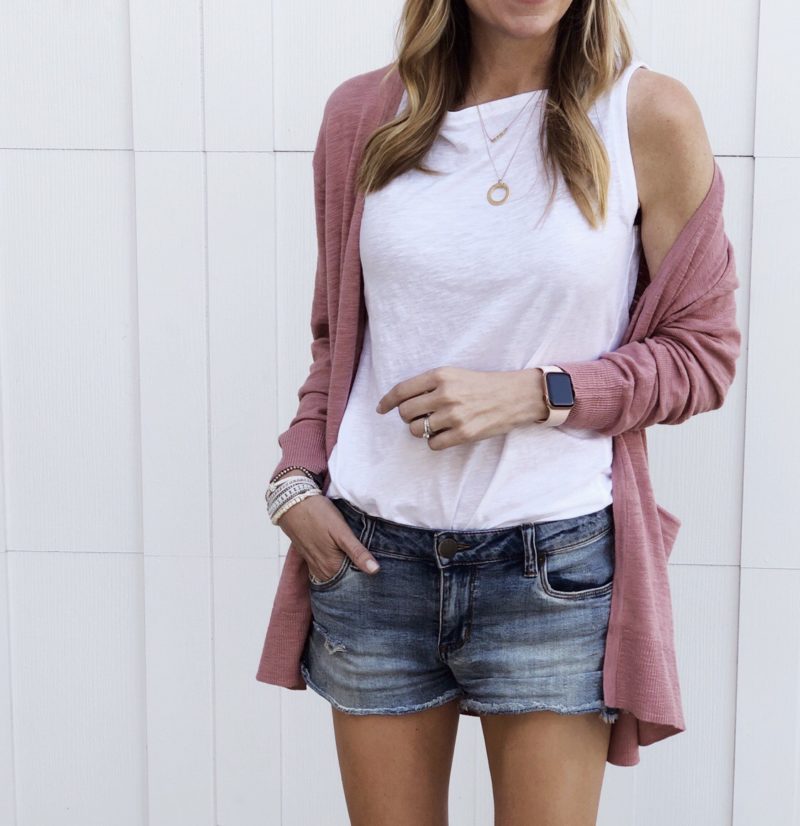 shorts | top | cardigan | bracelet | necklace
I shared this look on Instagram and basically lived in a version of this all weekend. The cardigan is the perfect Summer weight and a beautiful color.
Are you ready for this Monday? This is such a busy time of year as school is wrapping up and the activities and commitments are amping up. Later this week, I am planning on sharing one of my go-to graduation gifts. I hope it helps if you have a special graduate you want to celebrate. Make it a great day, my friends.