Good morning. How as your weekend? Ours was a great mix of being productive and relaxing. Not always easy to accomplish these days. Although my daughter was still working hard on homework assignments so we are so ready to wrap up the school year this week. There is something every day for our fifth grader so this week will surely fly. Here is what we've been up to with our Monday Morning Wrap-Up.
FRIDAY FLOWERS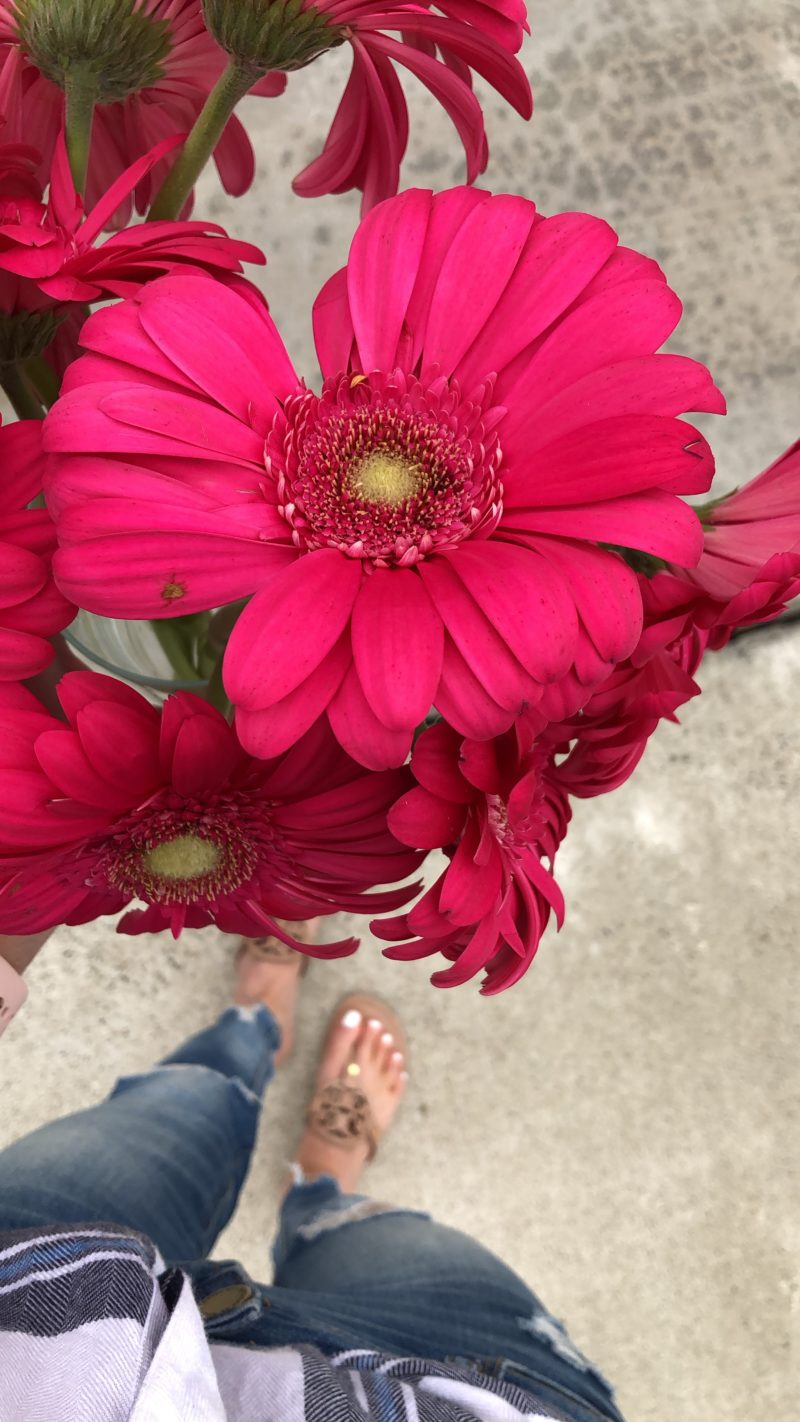 I kicked off the weekend by visiting mom and bringing her some bright blooms. She slept while I was there but it was lovely to hold her hand and just be next to her.
CENTRAL PERK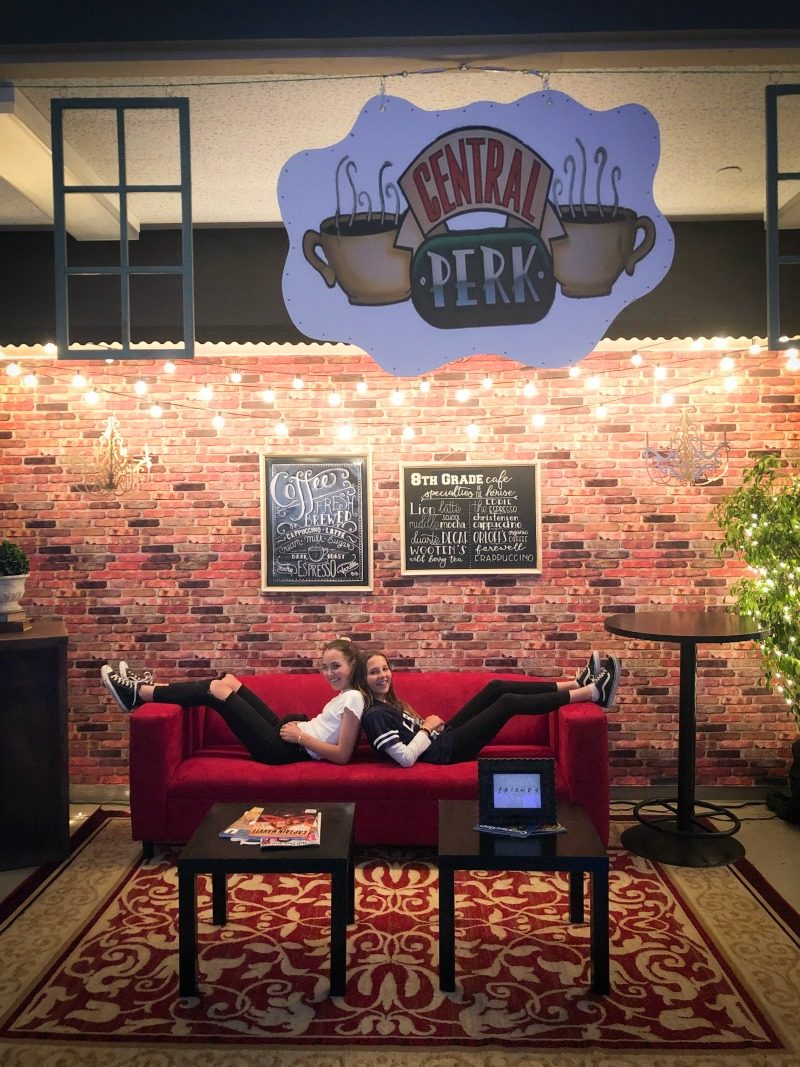 I have to give a SERIOUS shout out to all of the parents that created a true masterpiece out of the multi-purpose room for the eighth grade dance. Holy cow! My daughter was there to help because she is part of the ASB group. When I walked into the room while they were setting up my jaw hit the floor. The entire space was transformed into New York and it was absolutely stunning. Hours and hours of work. Way to go, talented parents!
LOCAL SPOT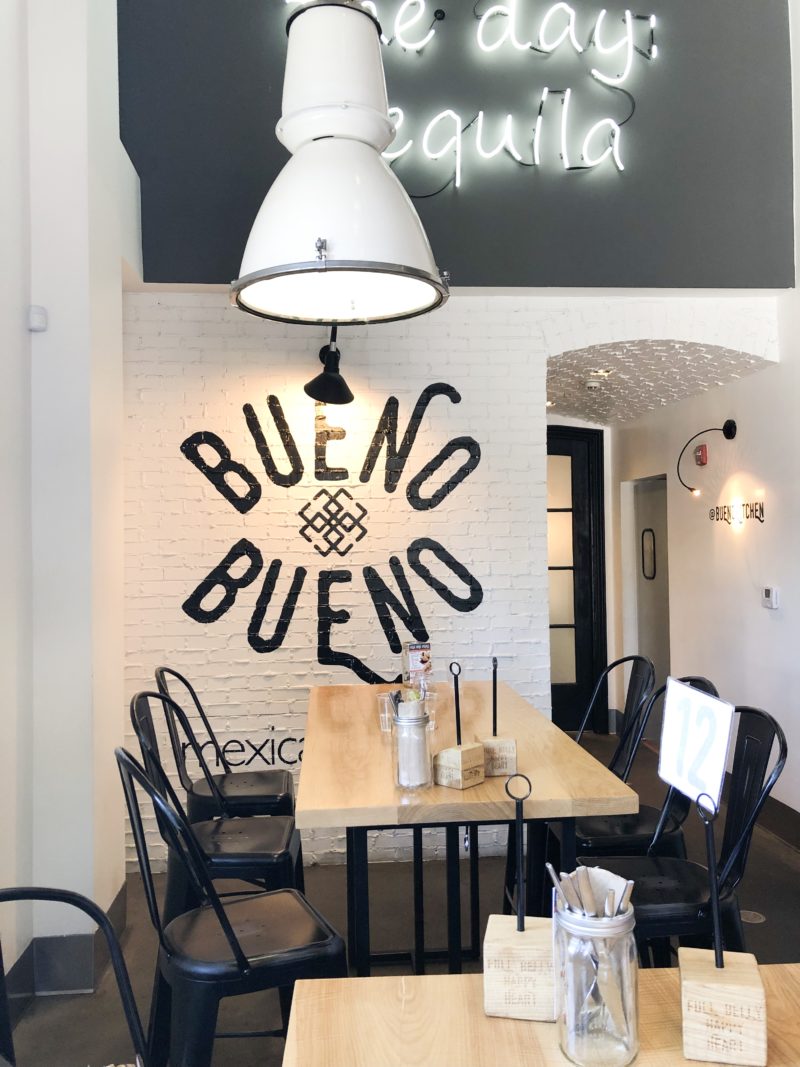 Local gals, have you tried Bueno Bueno in San Juan Capistrano? It's right next to the train tracks and they story of how it came to be is up on the wall. We all loved it. The interior is darling and it boasts a nice size outdoor patio.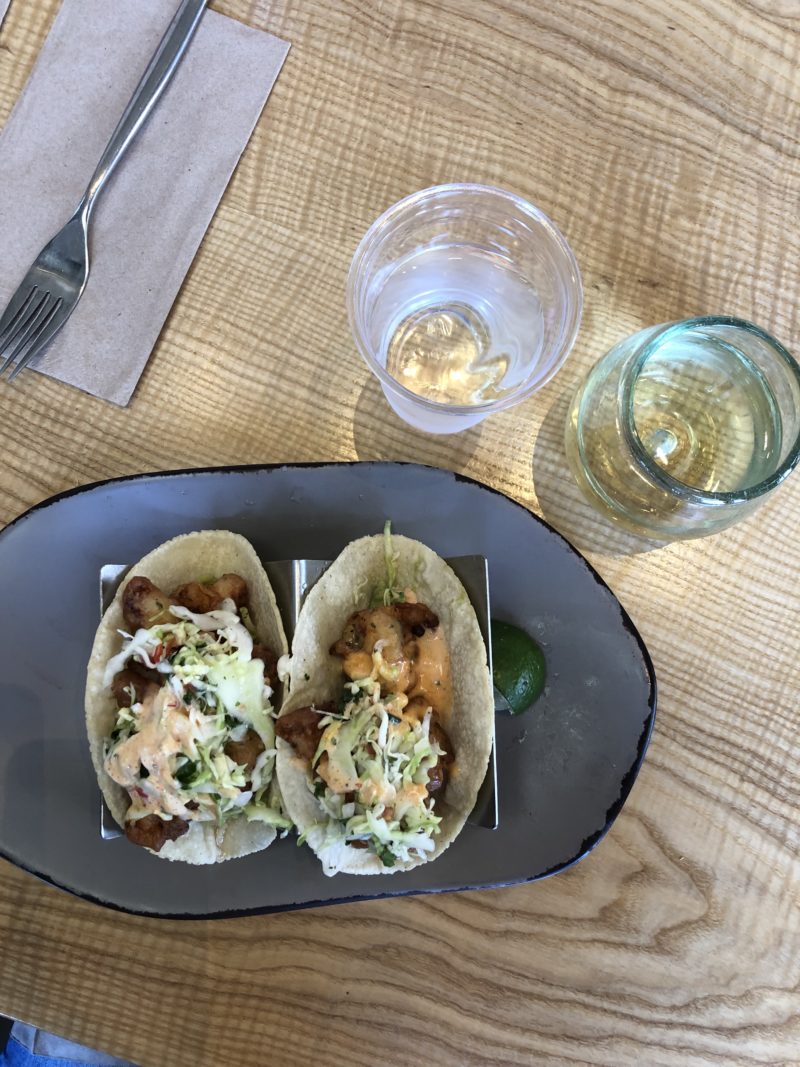 My daughter and I both loved the shrimp tacos. The burritos are HUGE so consider sharing.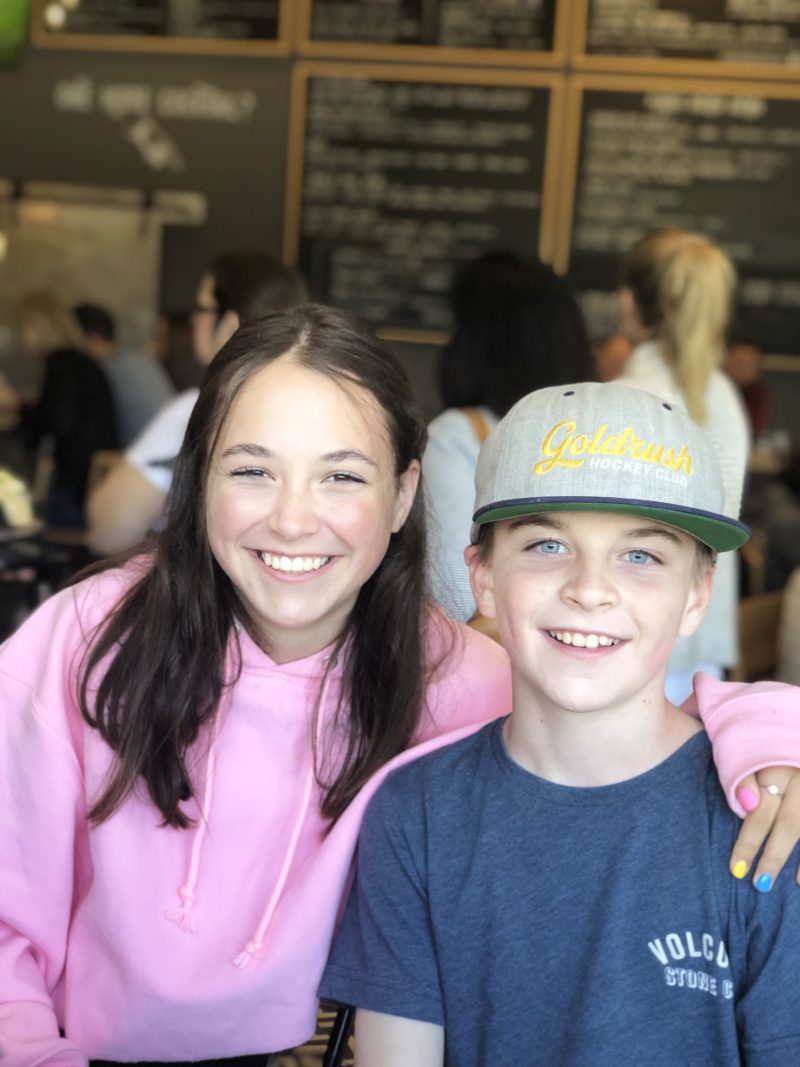 A great spot that we are looking forward to frequenting. These two have been getting along so well lately. But summer with 24/7 time together is going to be interesting. Very interesting!
STRIPED FLOOR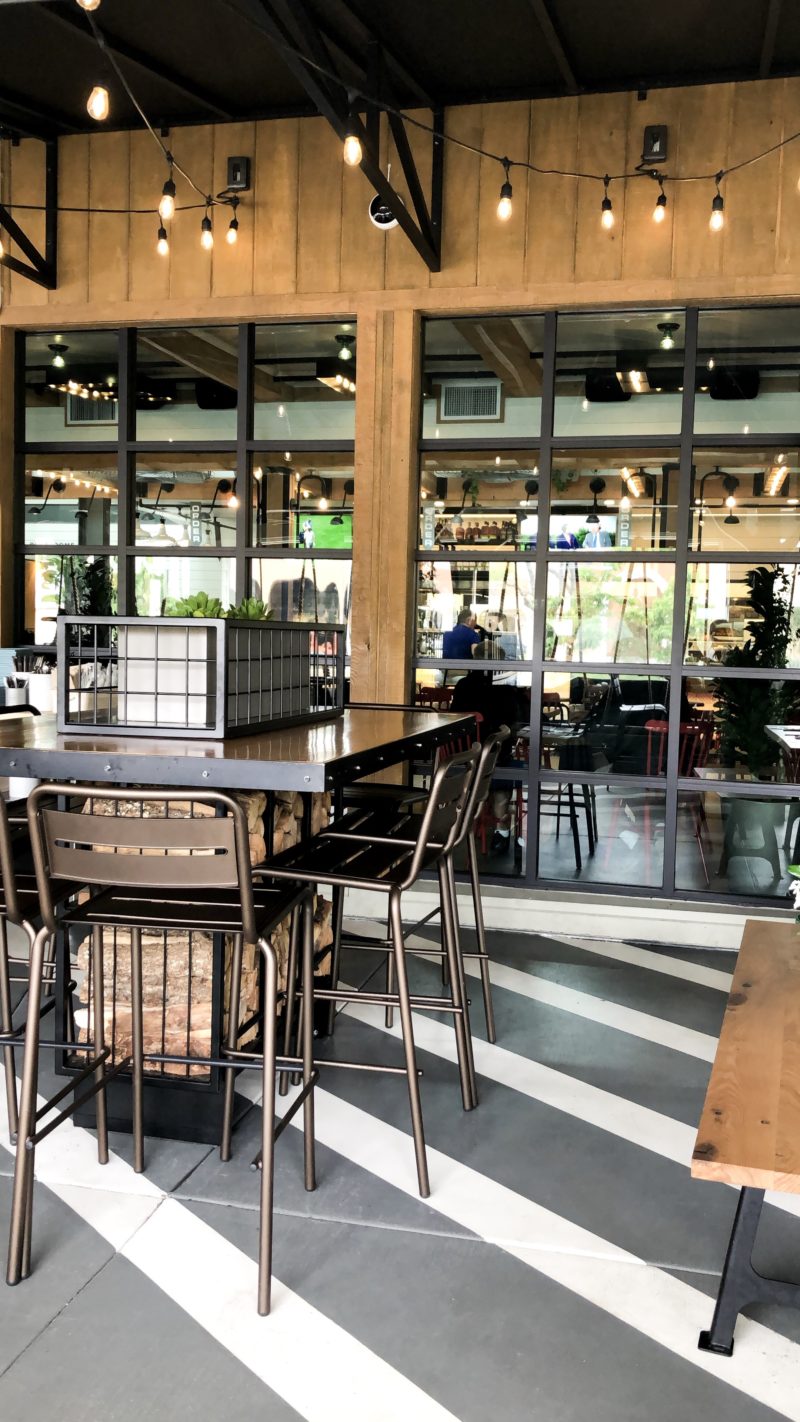 Continuing with the restaurant theme, this Wood Ranch Bar & Grill has the cutest striped floors on the patio. Maybe a fun and daring choice if your concrete could use some personality. My sister in law did something similar to this and it looks awesome in their backyard.
SUMMER STYLE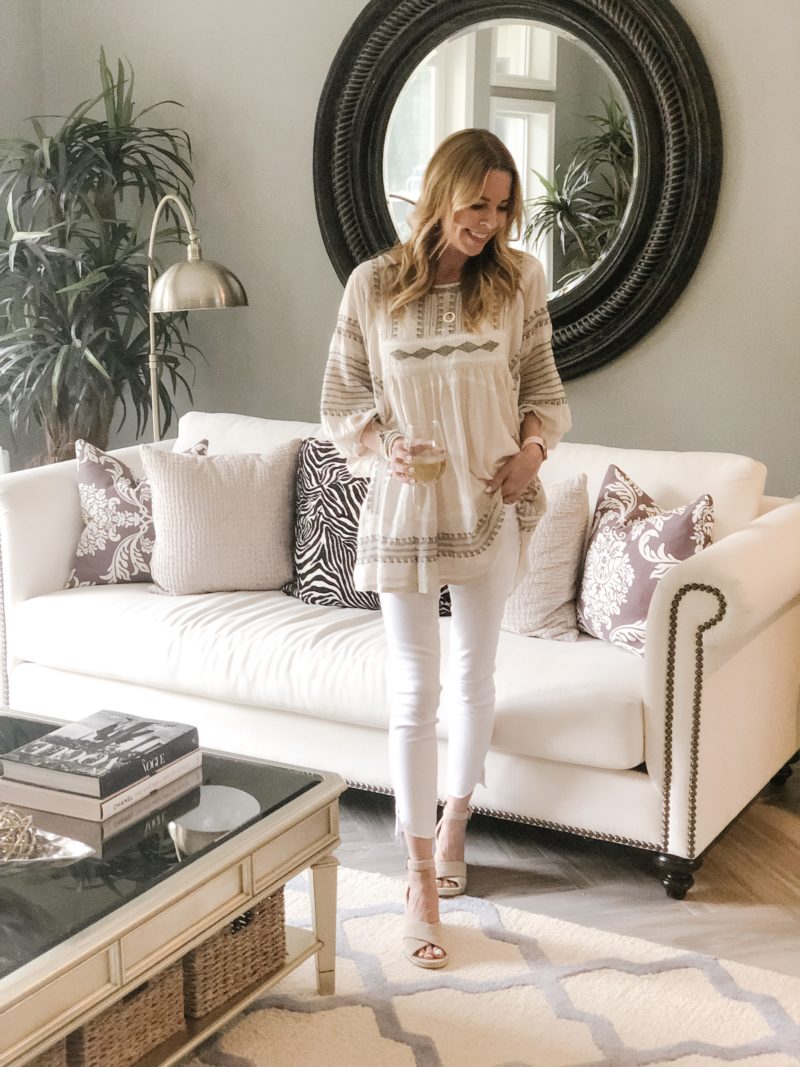 similar tunic | jeans | wedges
We enjoyed a night with friends. They recently moved and it was so fun to see their new home. Such a beautiful space. This darling tunic belonged to my niece and is no longer available, but this is the updates summer version. A fun look with white jeans and wedges.
HOMEGOODS FIND
Last but not least, I took a stroll through HomeGoods this weekend. Always nice when you really don't have an agenda and can just browse. Thought these stools would look incredible in an outdoor bar situation. So good. Of course it would need to be a covered area, but I think they would add so much personality.
That's a wrap on the weekend. And now I am taking a very deep breath and hoping to get through this emotional week in one piece. I can not believe our family will officially be done with elementary school. Such a huge part of our lives for so long. Thank you to all of the teachers and our amazing principal for making these past 8 years so wonderful. We will miss you all.