Monday already? Is anyone else waking up to a disaster of a house this morning or am I the only one? Summer is clearly if full effect and I am losing a grip on the clean house situation. Shifting the guest room and the beds around hasn't helped as it's created a bit of chaos. But boy oh boy. I woke up this morning and took a look around and it's not great. I know it doesn't really matter, but I plan to dig myself out from under the piles today. And my son is all about earning money so I think this could work in my favor. Here is a peek at what we've been up to with our Monday Morning Wrap-Up.
BEACH DAYS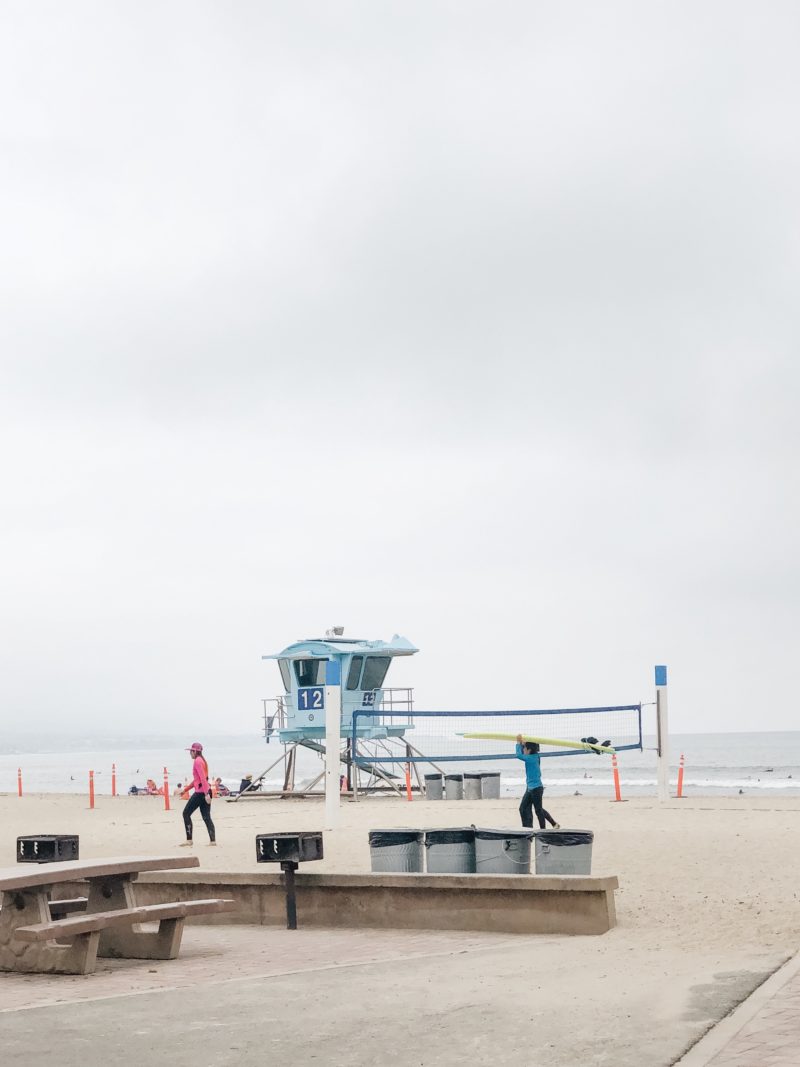 We hit the beach with my daughter's volleyball team on Thursday. So much fun to get the girls together off the court. They have one more big tournament before their season wraps-up. What an awesome group of girls and parents. While the sun never came out, the girls loved swimming, renting bikes and hanging by the fire.
NATURE'S ARTWORK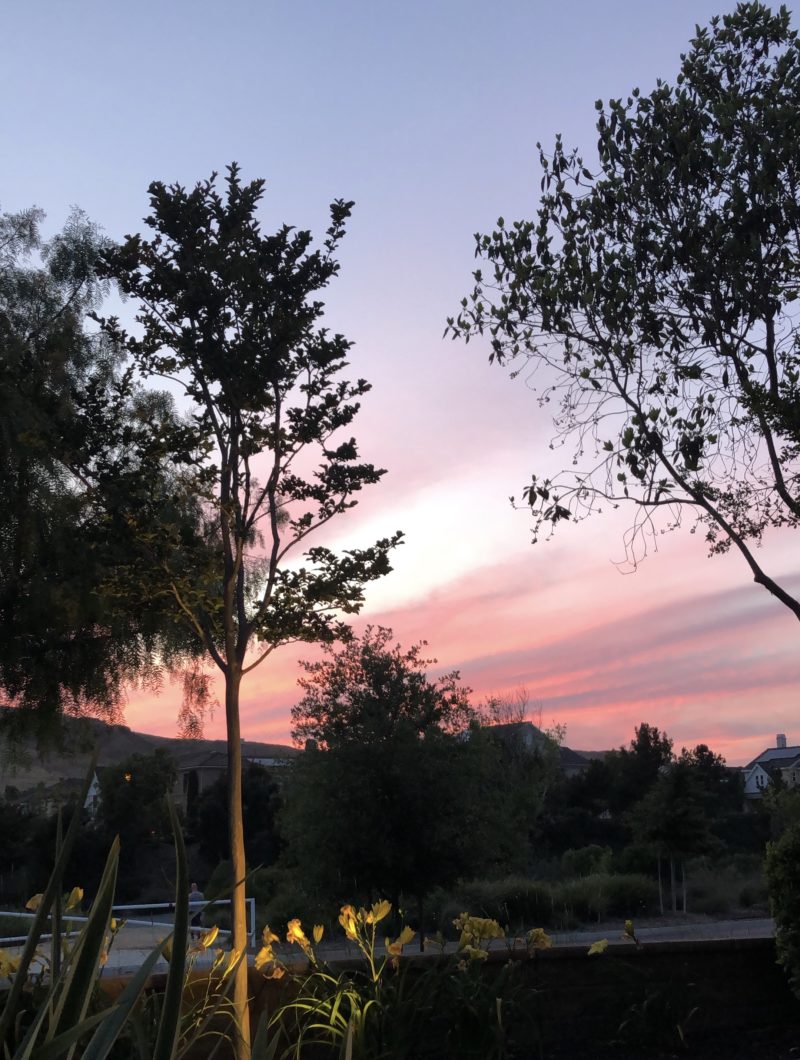 This sunset was a show stopper. This is one I would have texted my dad to check out. We always did that with beautiful sunsets. The camera never seems to truly capture it.
CAUGHT MY EYE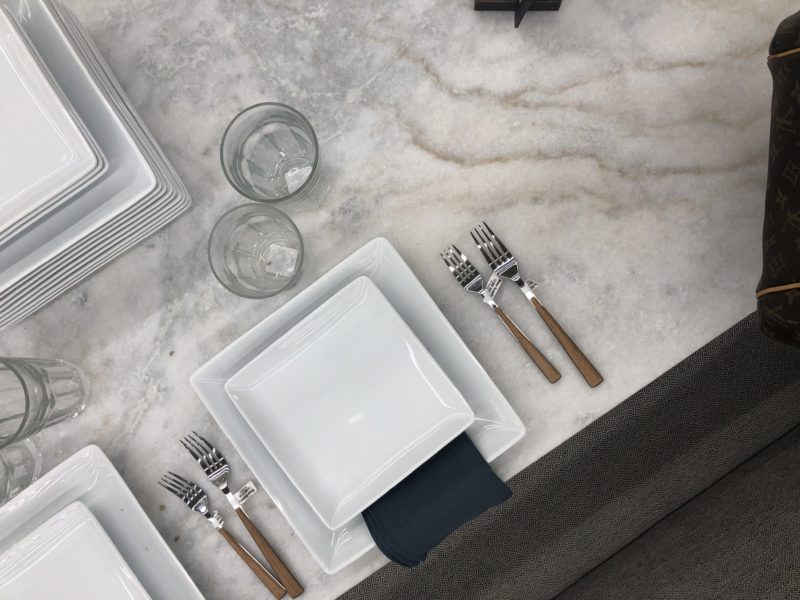 I strolled through World Market (20% off sale is going on but only online . . use code SUMMER20) and this marble table caught my eye. It's really really pretty. It has both warm and cool veining throughout. We are not in the market for a table but if we were this one would be in the running.
BEST GIFT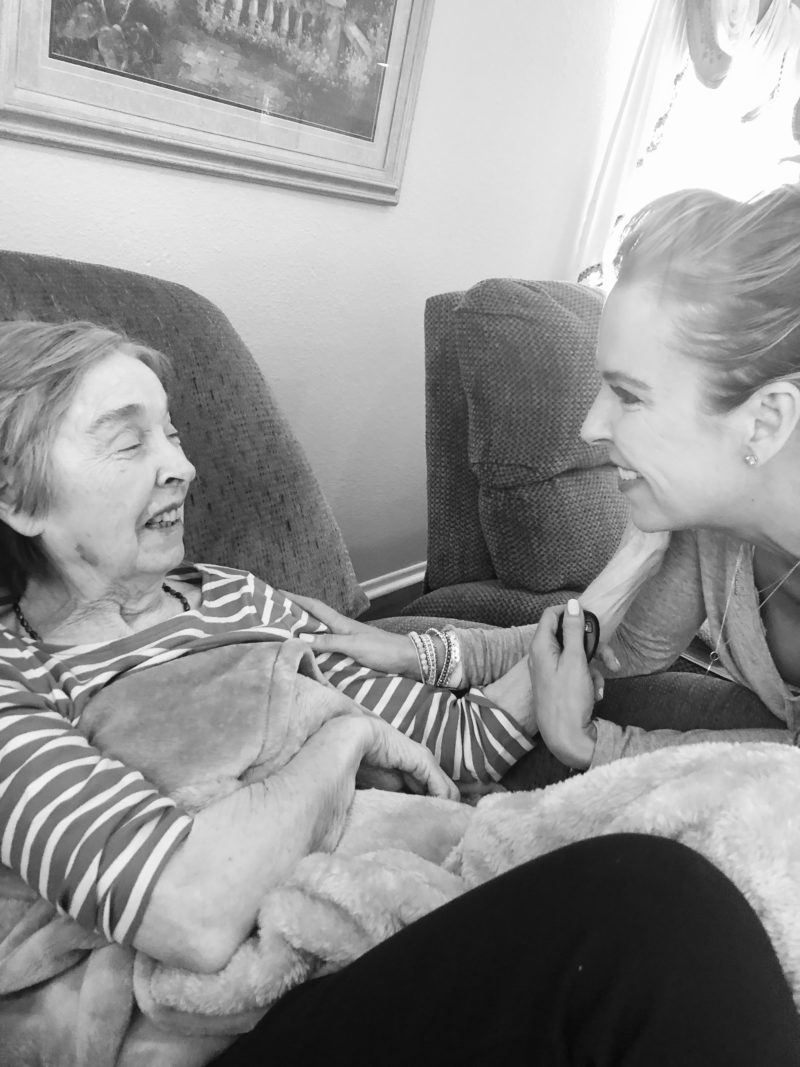 This lovely lady made my Friday night. My husband and I stopped by to visit and she was SO EXCITED to see us. She smiled and kept rubbing her hand gently on my face. There were no clear words but she was peaceful and cozy. I wanted to keep hugging her. We don't take these small moments for granted.
FARMERS' MARKET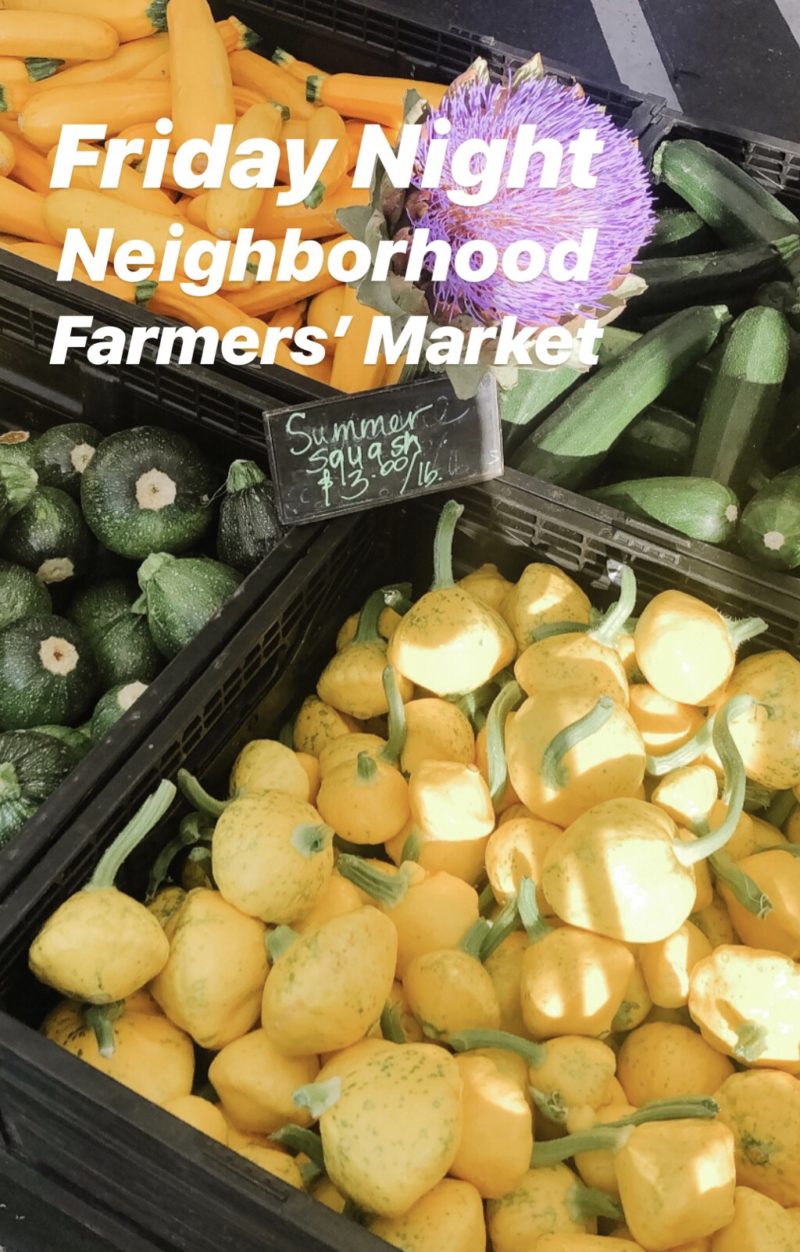 That night we popped in to our neighborhood Farmers' Market. It's so fun to walk around, listen to music, bump into friends, and support the local small businesses and farmers.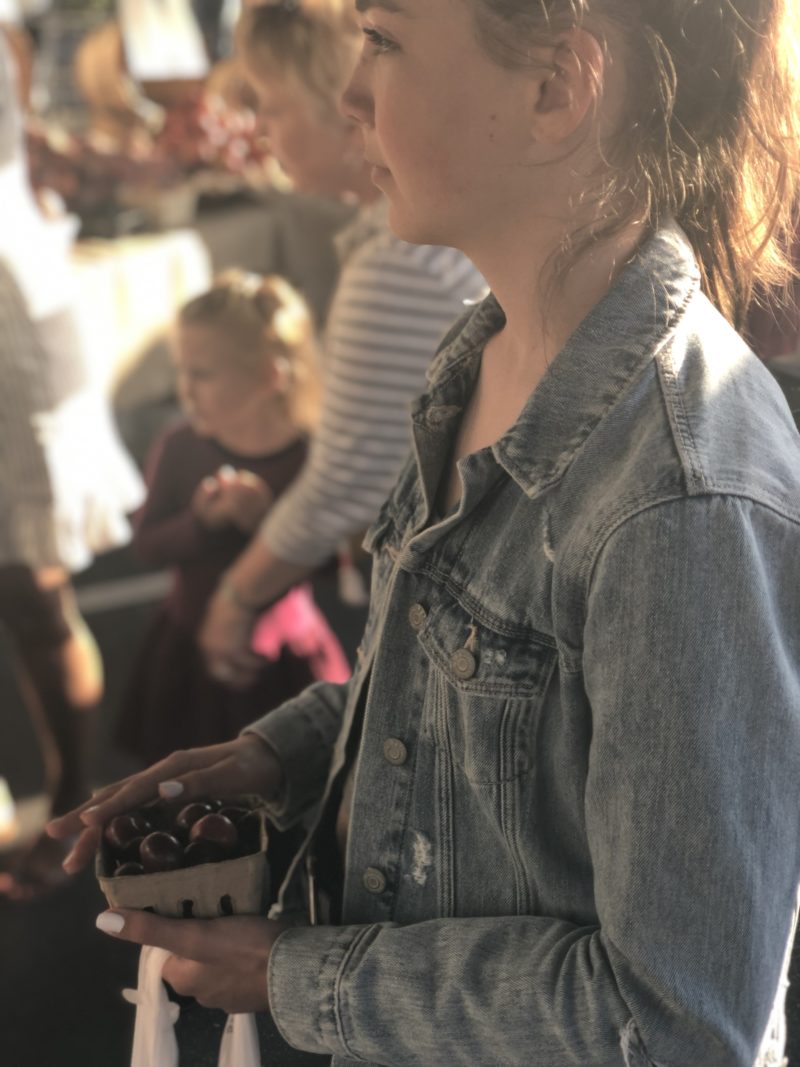 Always cherries with this one! My mom always loved them, too. Growing up, I can still remember seeing a bowl of fresh cherries on the kitchen counter during the summer months. It's so funny because my daughter searches out all of the fruits and veggies whereas my son goes straight for the beef jerky. Go figure.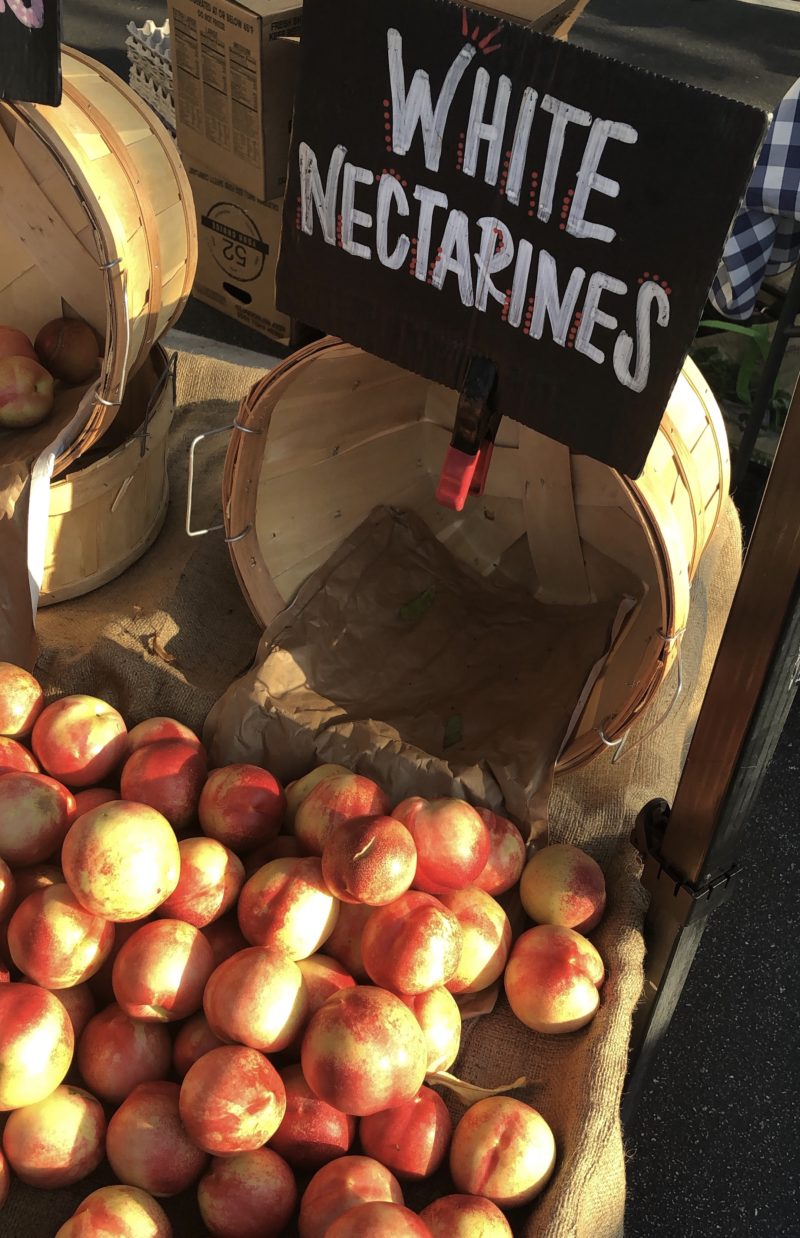 THE BEST LAID PLANS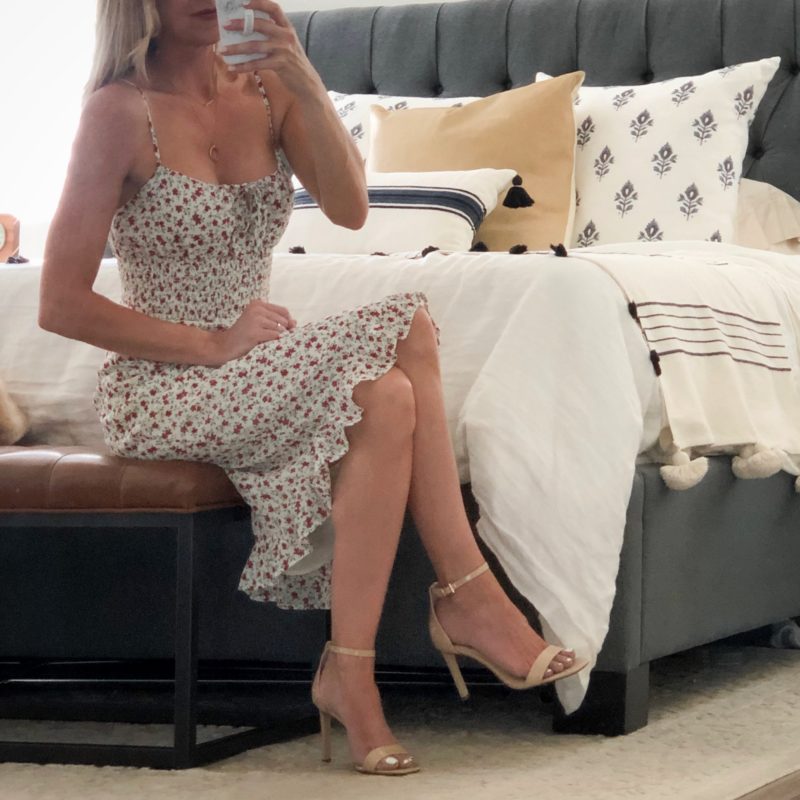 I shared this sundress on IG. My husband surprised me with it as an early birthday present. We were headed out on date night but one of my kiddos wasn't feeling well so we ended up staying in for the night. We will reschedule and I can't wait to wear this sundress. The print is a really pretty red and green floral. So feminine and sweet.
FAMILY TIME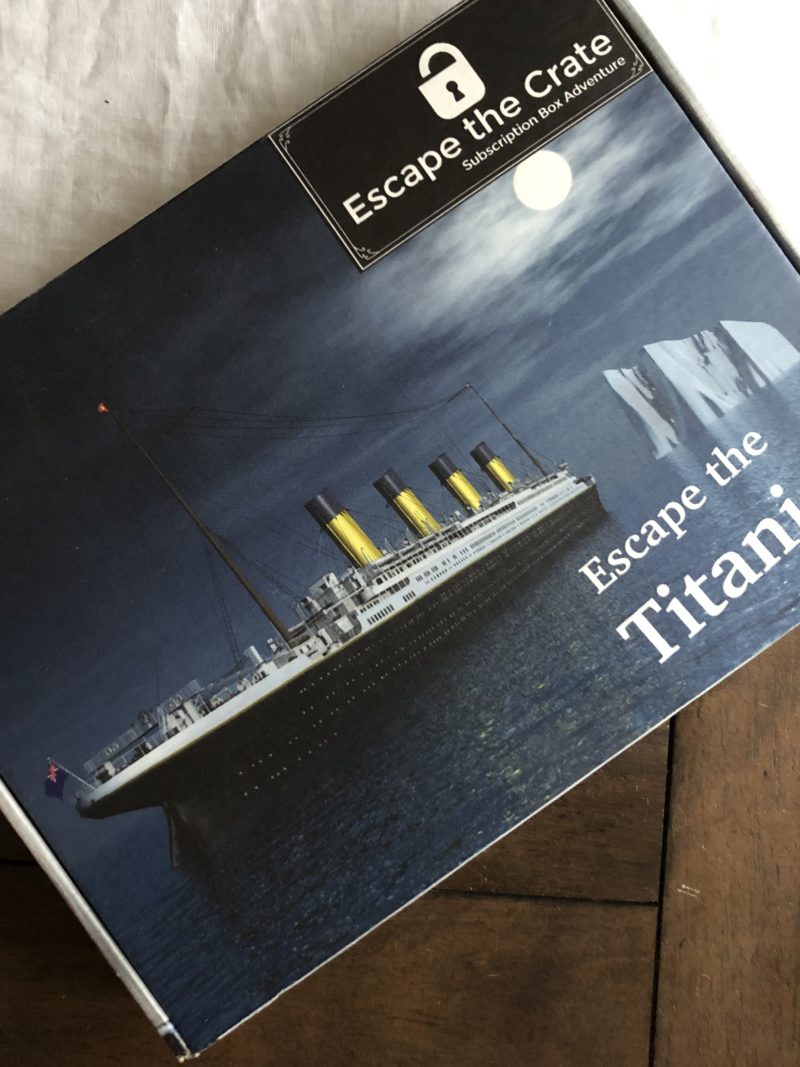 Have any of you done these? I ordered this online. You can subscribe and receive the Escape the Crate once a month but I purchased a discontinued one so we could try it out (and it was cheaper). So far so good! We started it too late and fatigue took over so we will continue it later. It's definitely challenging and fun to do as a family. You use a laptop alongside of it and solve clues as you go. Let's just say you don't want to attempt this when any one member of your crew is cranky. Take it from me!
FATHER'S DAY
How was your Father's Day? Ours was very relaxed and mellow. To be honest, it's a tough day without my dad. I miss the big dinner parties my sister or I would host to honor him. But it was a really nice day celebrating this man. He is such an incredible father and loved beyond measure.
Off to tackle the house and then get some work done. June gloom is in full swing over here. Hoping the sun comes out to play. Enjoy the day, my friends.