We are definitely moving a bit more slowly around here. Summer nights have us staying up later which is so much fun, but the morning sure does come quickly. How was your weekend? Ours consisted of time with friends and being outside. Time well spent.
PIZZA NIGHT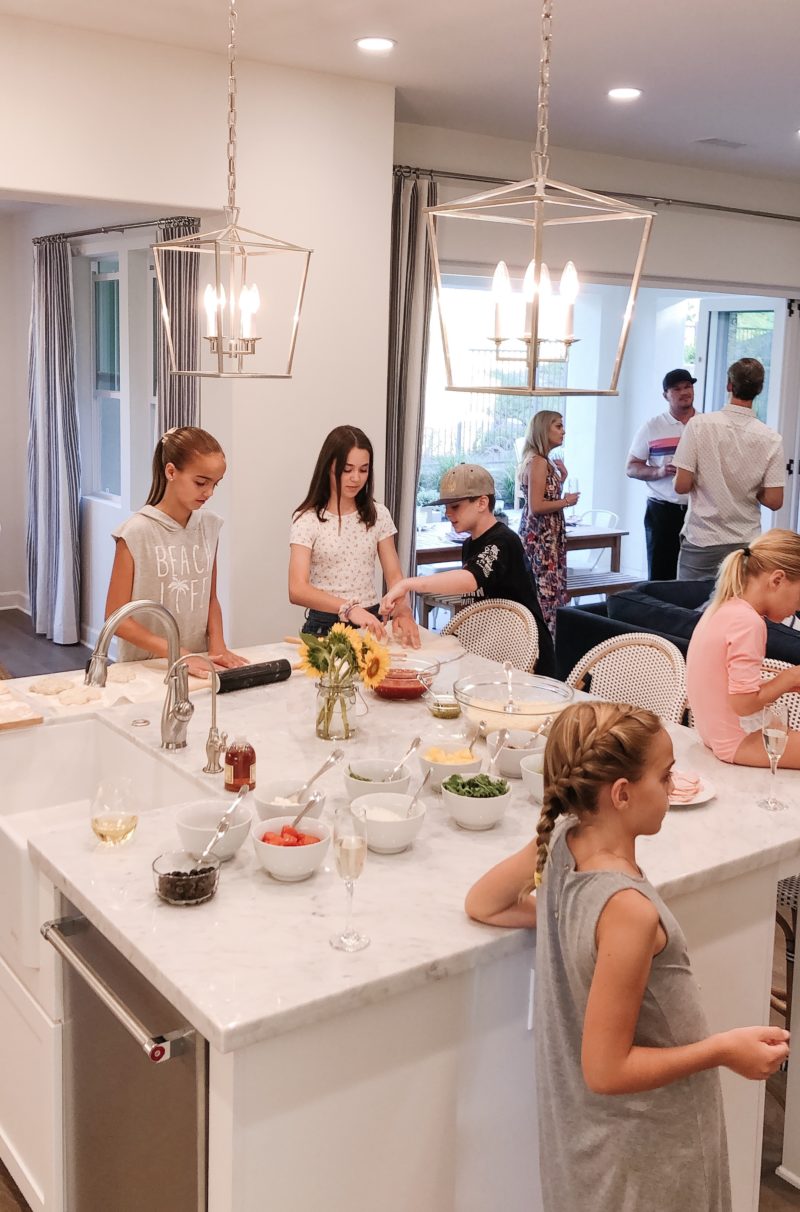 Friday night found us with dear friends. We were neighbors for years and these children grew up together. They are family and any time we can get the gang together it's a wonderful time. My friend Meghan hosted us in her beautiful home for a make your own pizza night. It was such a fun idea so I wanted to pass it along.
ALL THE TOPPINGS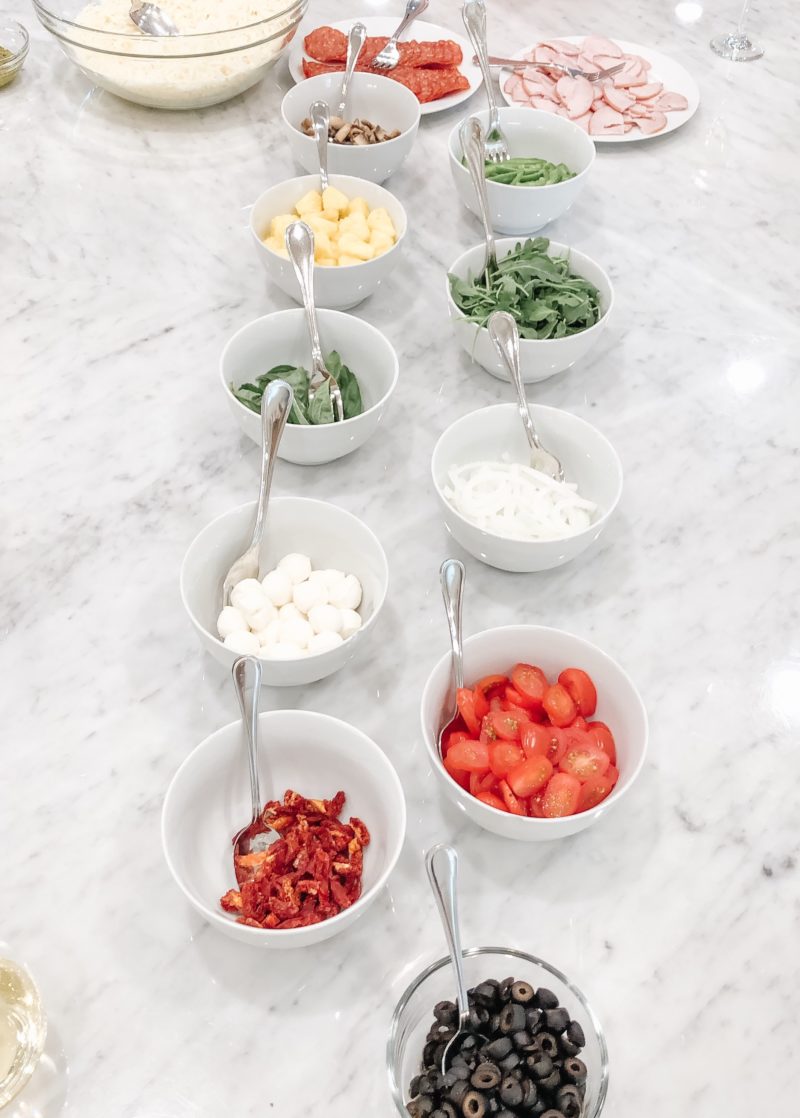 She bought the pizza dough from Trader Joe's and had every topping you an dream of. She also had a large bowl of sauce and cheese. The kids had so much fun rolling out the dough and customizing their pizza. We baked them in the oven (four at a time) for 8-10 minutes.
Loved this idea and plan to do this the next time we host friends. Fun way to get everyone involved and of course kids eat more when they make it themselves. A win-win!
DREAM BIG
Saturday morning my son and husband joined some teammates at the Duck's training center to watch prospects go for their dream. These young guys are hoping to be chosen for the NHL.
GOD'S ARTWORK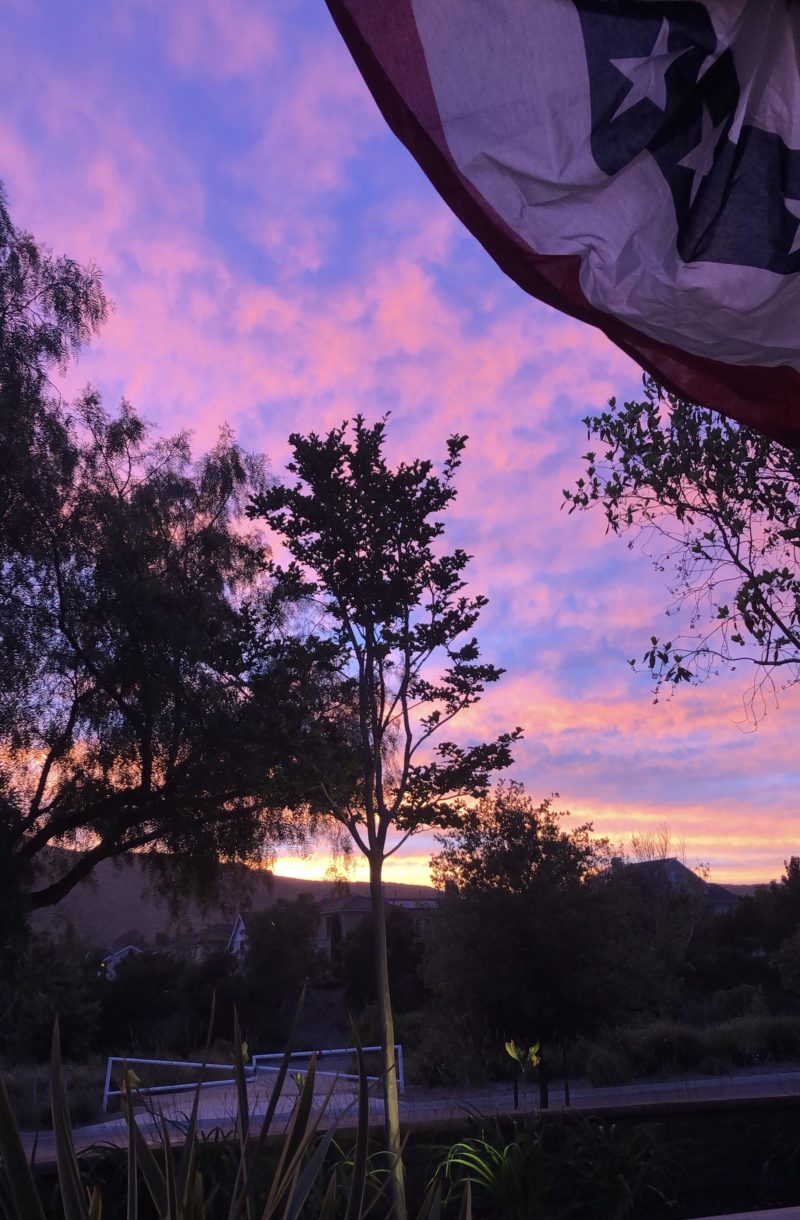 This was one of the sunsets I would have texted my dad to go outside and see. Glorious. No filter. . .just God's artwork.
SUNDAY NIGHT FUN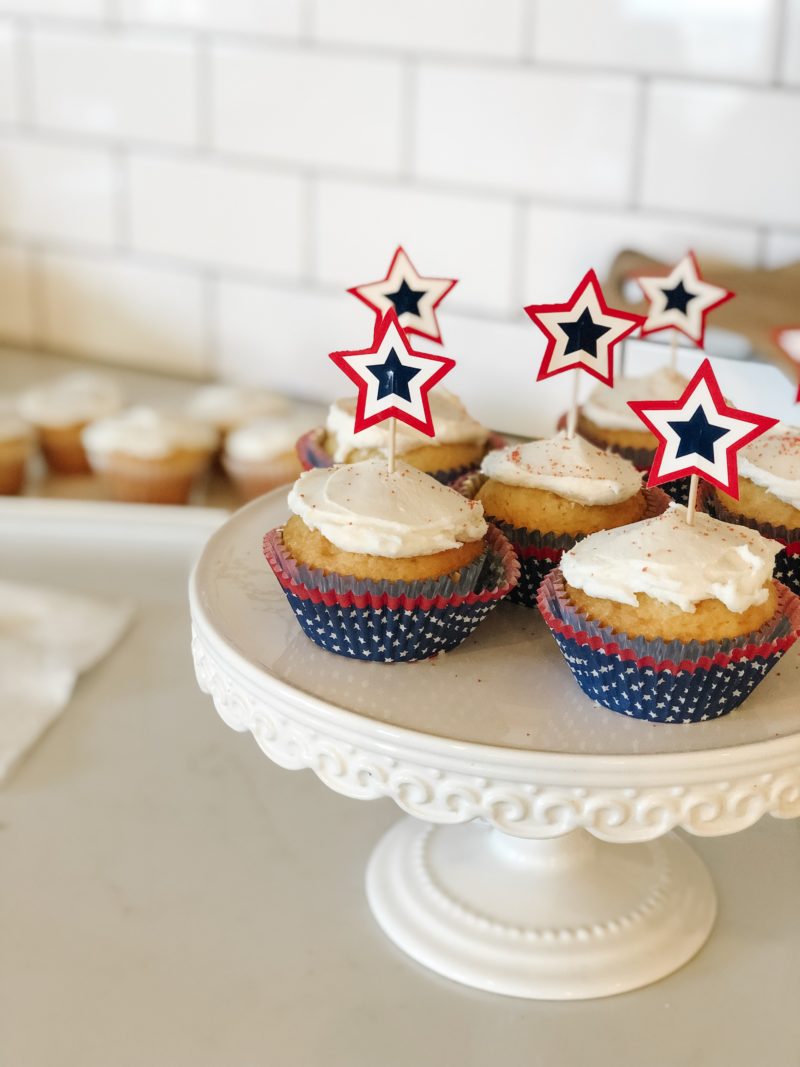 Sunday night sweetness. We hosted friends last night and our daughter made these. Michael's had these stars and cupcake holders (they come in a set) and I thought they were so cute. This cake stand was a gift many years ago and we LOVE it. It has a glass dome that covers it. Just a heads-up that it is part of a buy one get one free sale right now.
Pro tip: We always bake the cupcakes in plain liners and then set them in the cute ones. That way the cute ones don't change color like the often do when they bake around the cupcake.
WILD AND FREE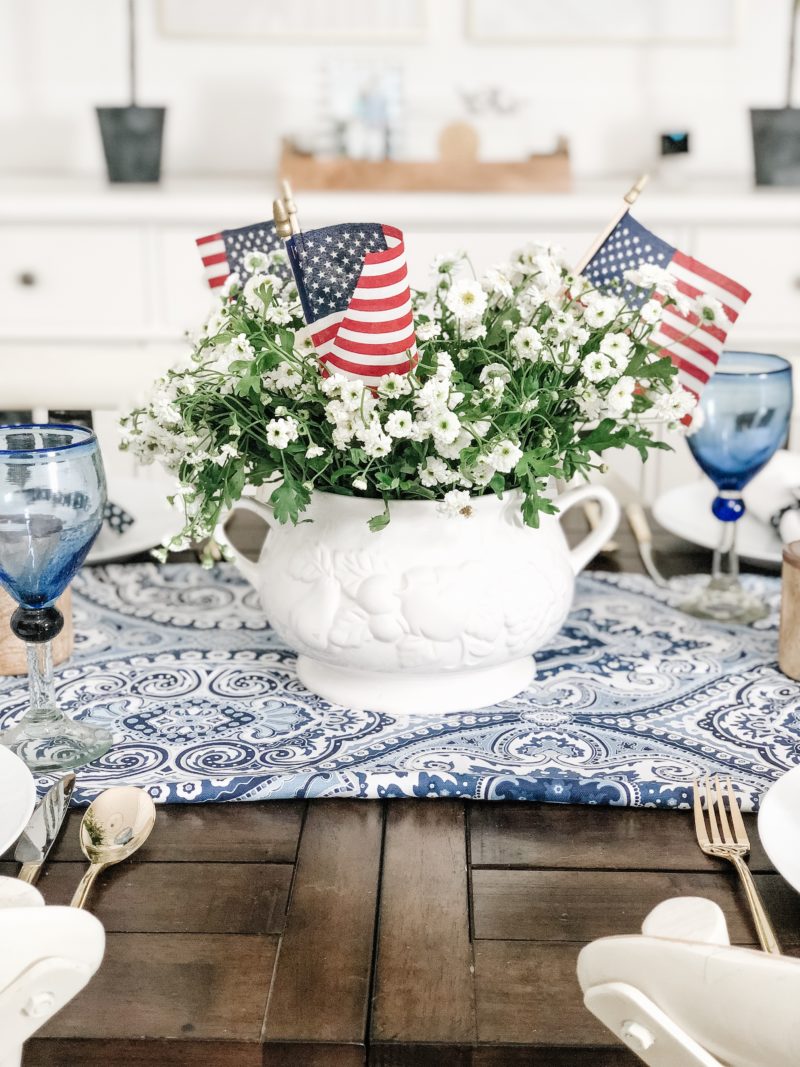 Trader Joe's has these pretty wild flowers right now. If you are looking for a simple idea for an arrangement, two bunches fit well in a vase or soup tureen. Insert 2-3 flags and you are ready for the Fourth of July!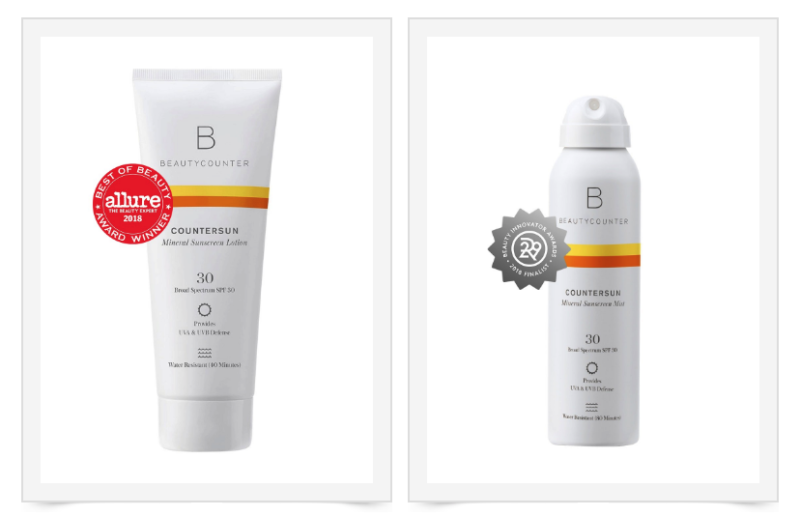 Lastly, now that it's summer we have sunscreen on around the clock. This is our favorite by far. Nice to know it's safe and free of any harmful ingredients. Plus it works so well. It also comes in a spray.
And now off to get things done! Ready to knock some things off the to-do list. What are your plans for the day?