Good morning, friends. How was your weekend? Ours was centered on family and it was just what we needed. We pretty much ditched any type of work and housework to get things done at my parents' home and to just be with one another. I figure Monday is a good day to jump back into the to-do list, right?!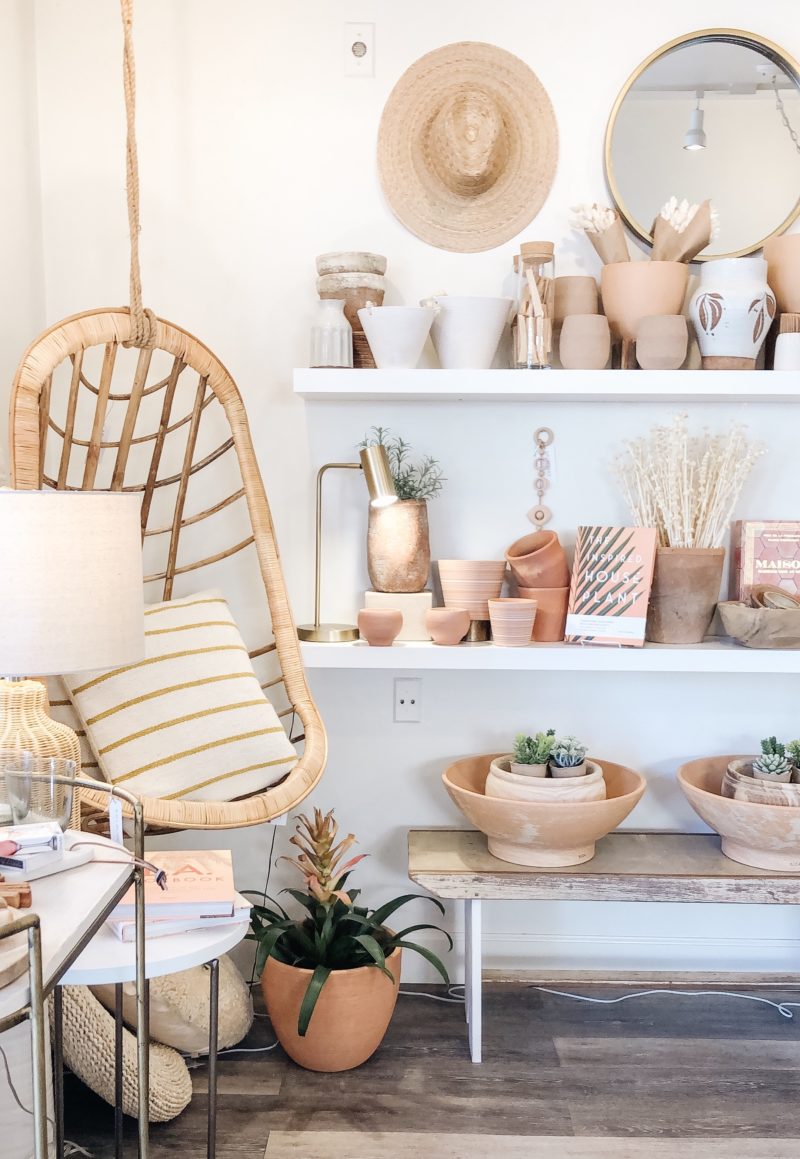 On Friday we celebrated our 16th wedding anniversary. We weren't up for anything crazy so we strolled through San Clemente and had a delicious dinner.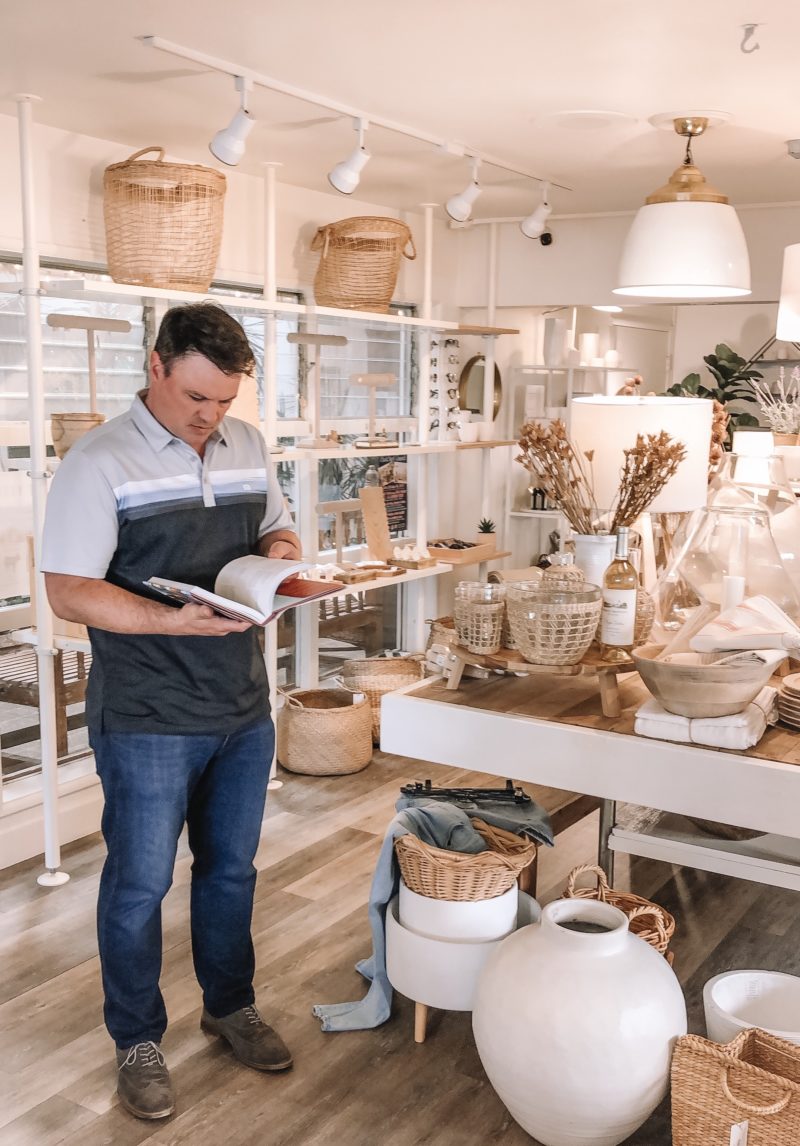 First stop was Melrose in the OC. If you are local and have not been it's amazing. Plus they have a darling clothing store, too. If you ever see us out shopping, you'll most likely see my husband picking up a book to read while I look around.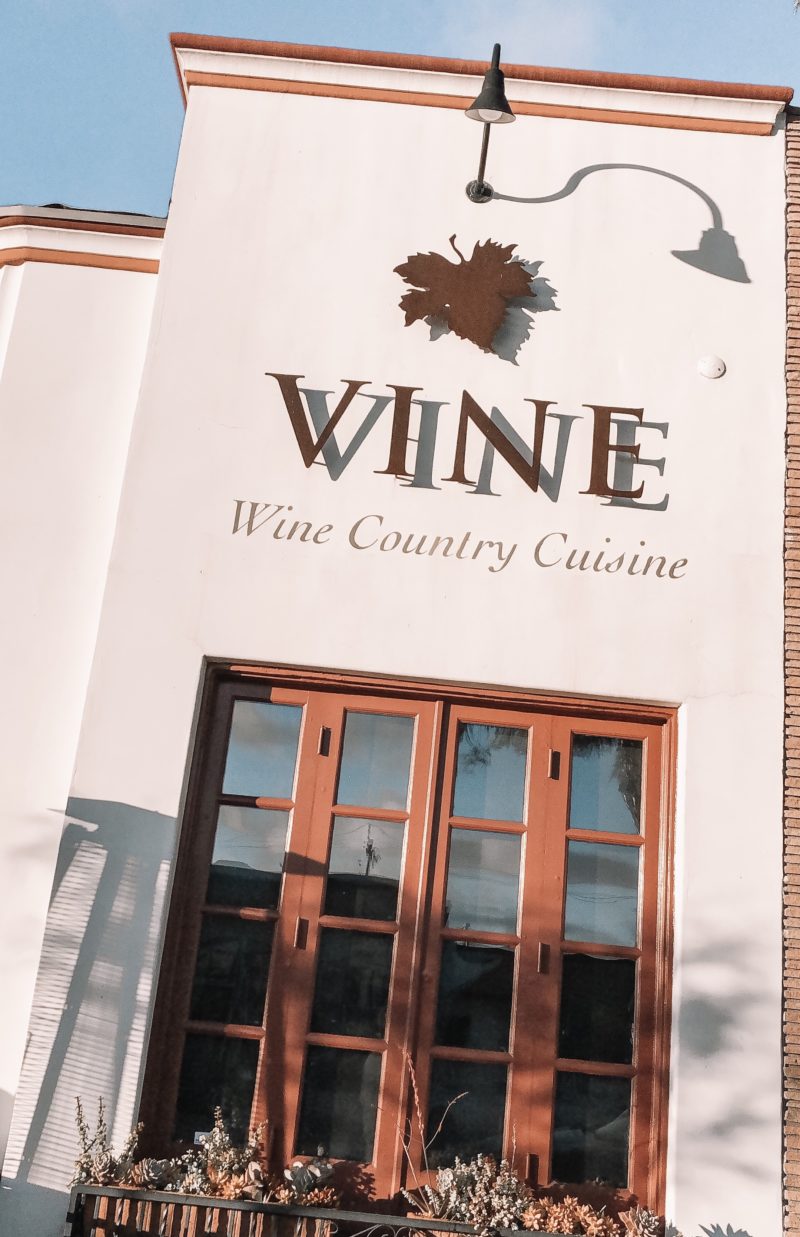 Vine in San Clemente is outstanding. Such delicious food. You won't be disappointed if you give it a try. Make a reservation.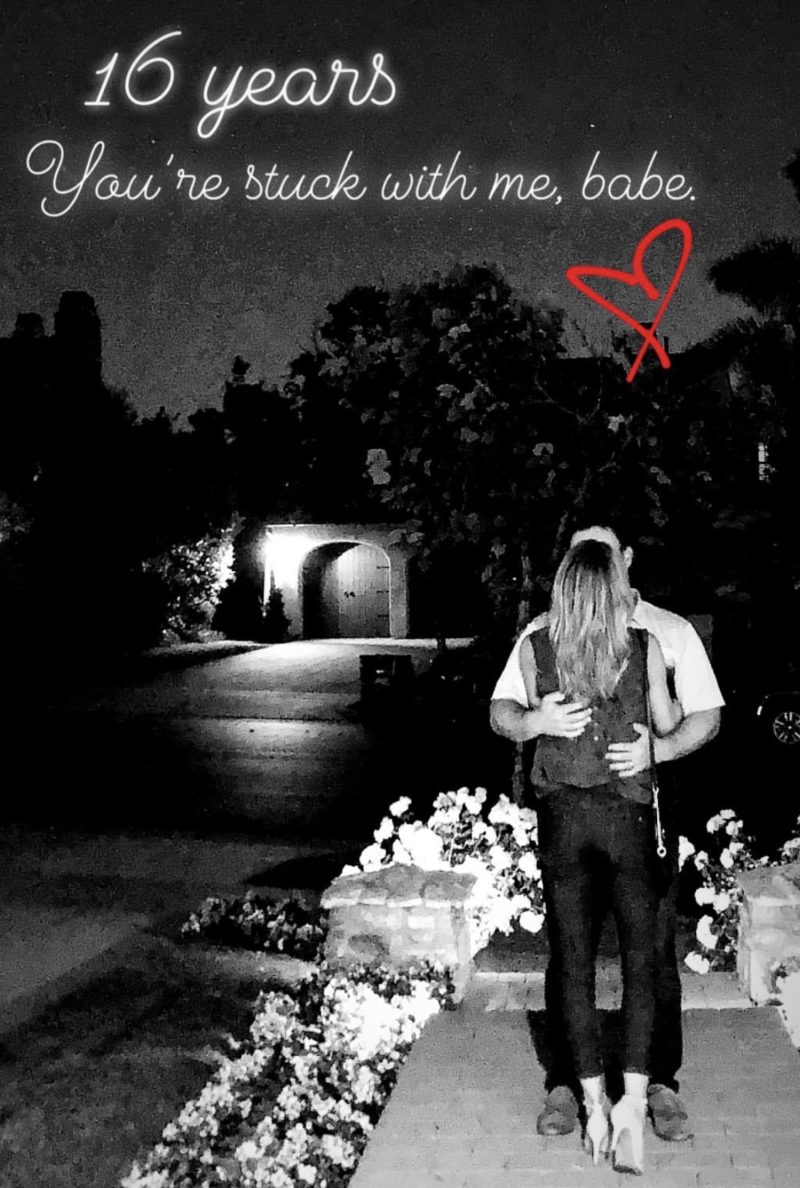 So thankful for this man. He not only makes life fun, but has been the biggest source of support these last few years.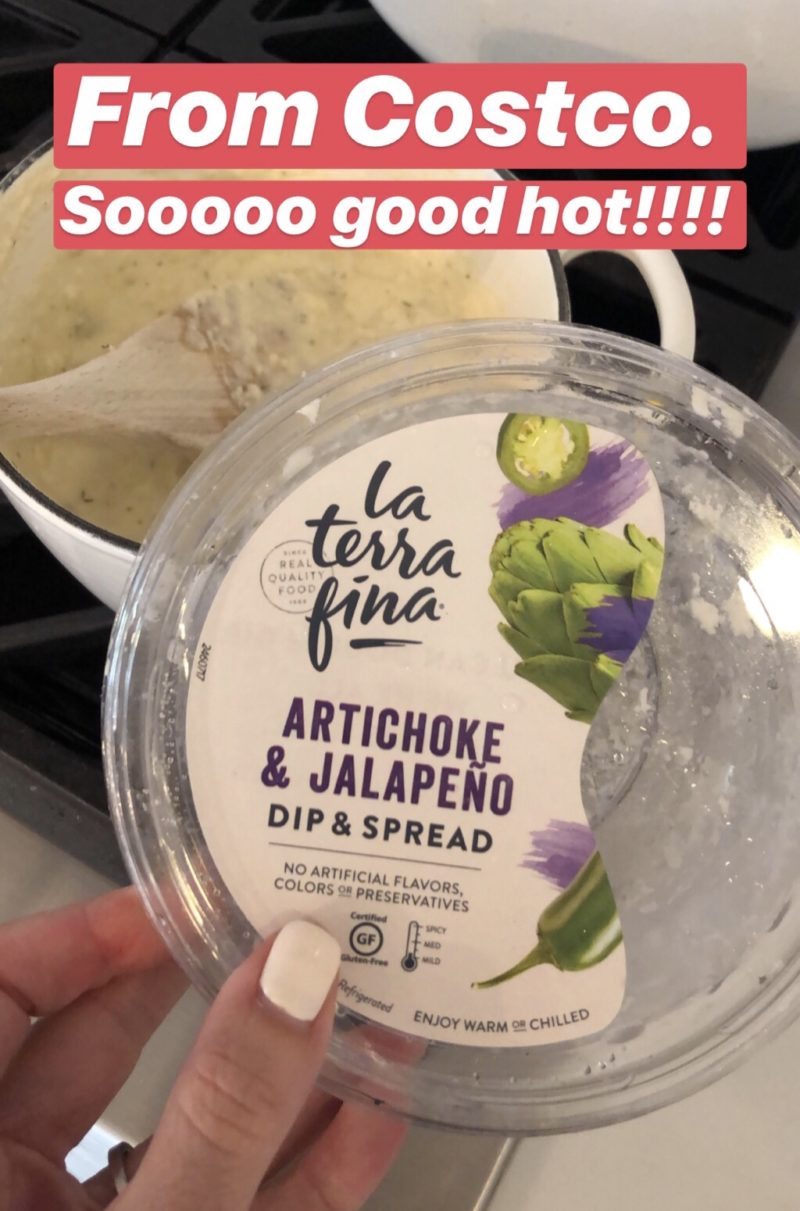 Little Costco tip for you all. They sell this in a two-pack and it's so stinking good. But it's not something you want to be eating all the time so what we do is toss it in the freezer. When guests come over, I put one of them in my little pot and it defrosts and heats up in about 10 minutes. It's insanely good warm. You can serve it with naan bread, crackers, or pita chips. Really anything. Plus having it with guests prevents me from eating the entire dip myself.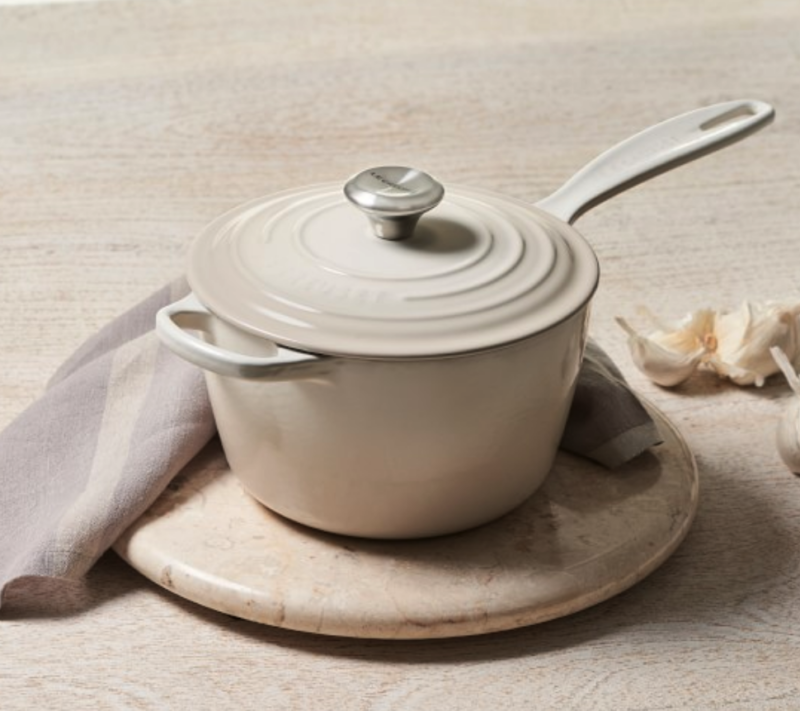 A lot of you asked about this little cast-iron saucepan (1 3/4 qt). We use it almost every day. Highly recommend and it's currently on sale for 20% off.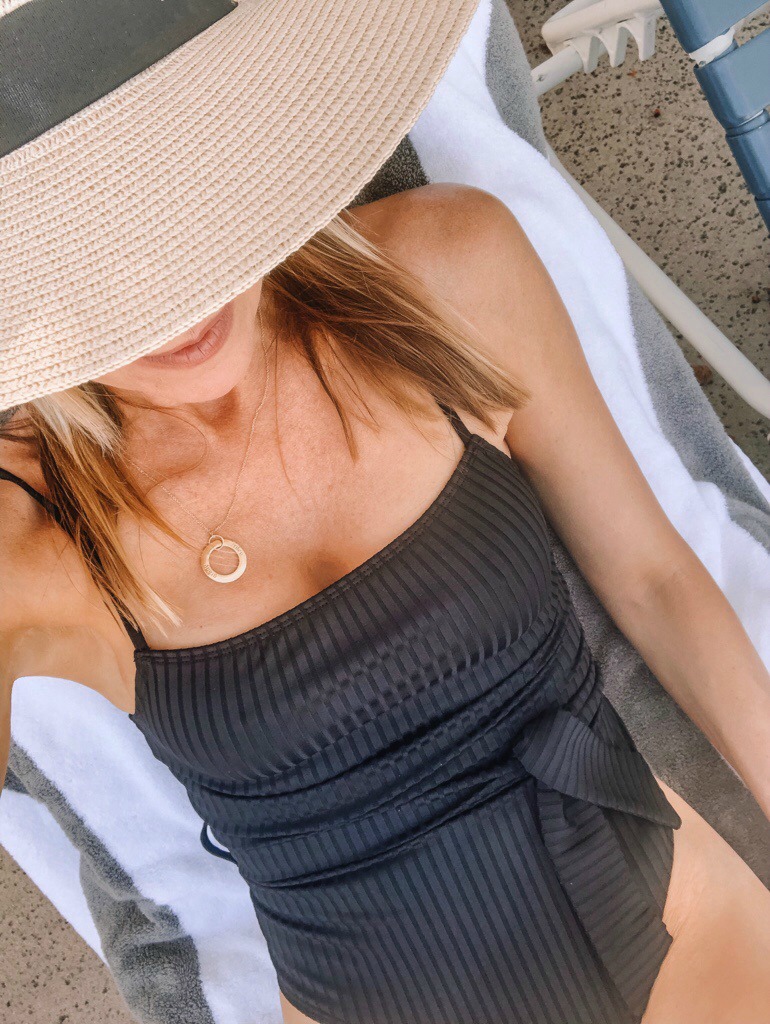 I shared this suit on Instagram and so many of you sent me a DM about fit. I am wearing the size US 6 (that is my usual size in Topshop). If you need a ton of support up top it may not be the suit for you. But a very flattering cut. It's definitely cheeky in the back . . not full coverage
I am seriously considering ordering another one because I don't want something to happen to this one. That's when you know you like a suit. I struggle to find one-pieces that work for me so I was thrilled to find this one. We ran to grab lunch after the pool and it looked really cute with denim cut-off shorts.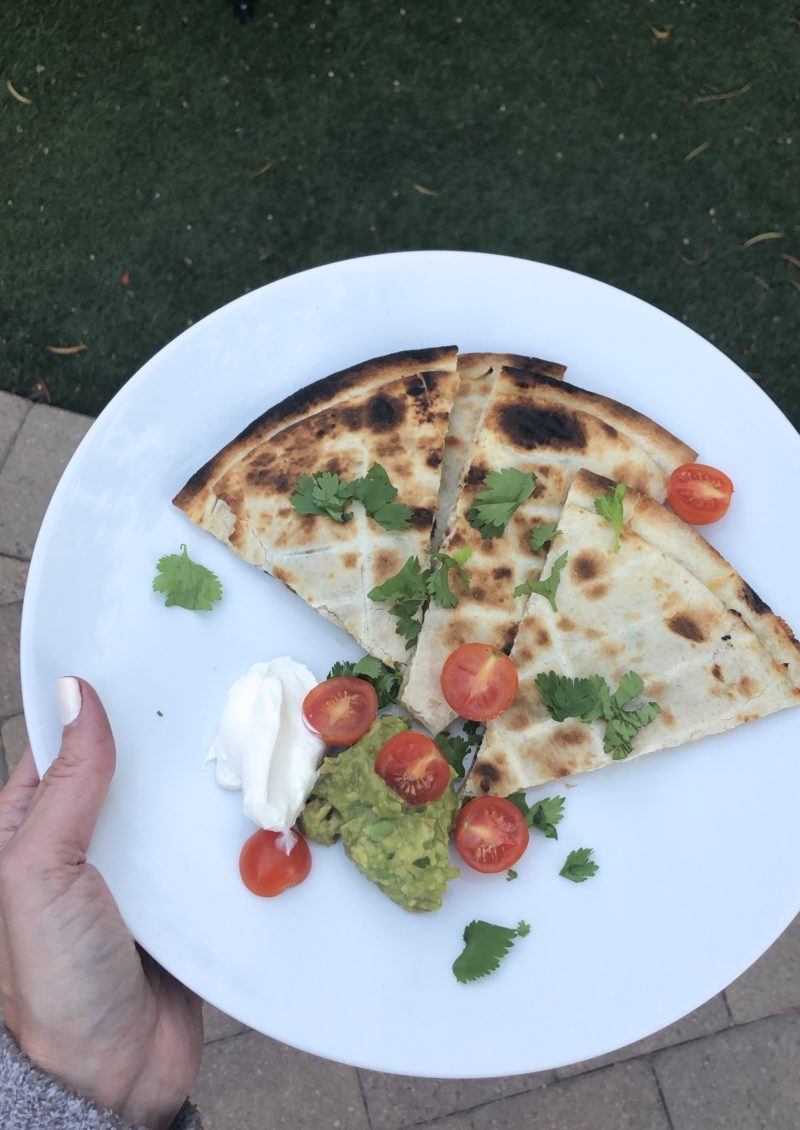 We wrapped our weekend by grilling these chicken quesadillas. Not a fancy recipe but so delicious. We chopped up leftover chicken and added cheese and cilantro. My husband uses this fish grilling basket to cook each one.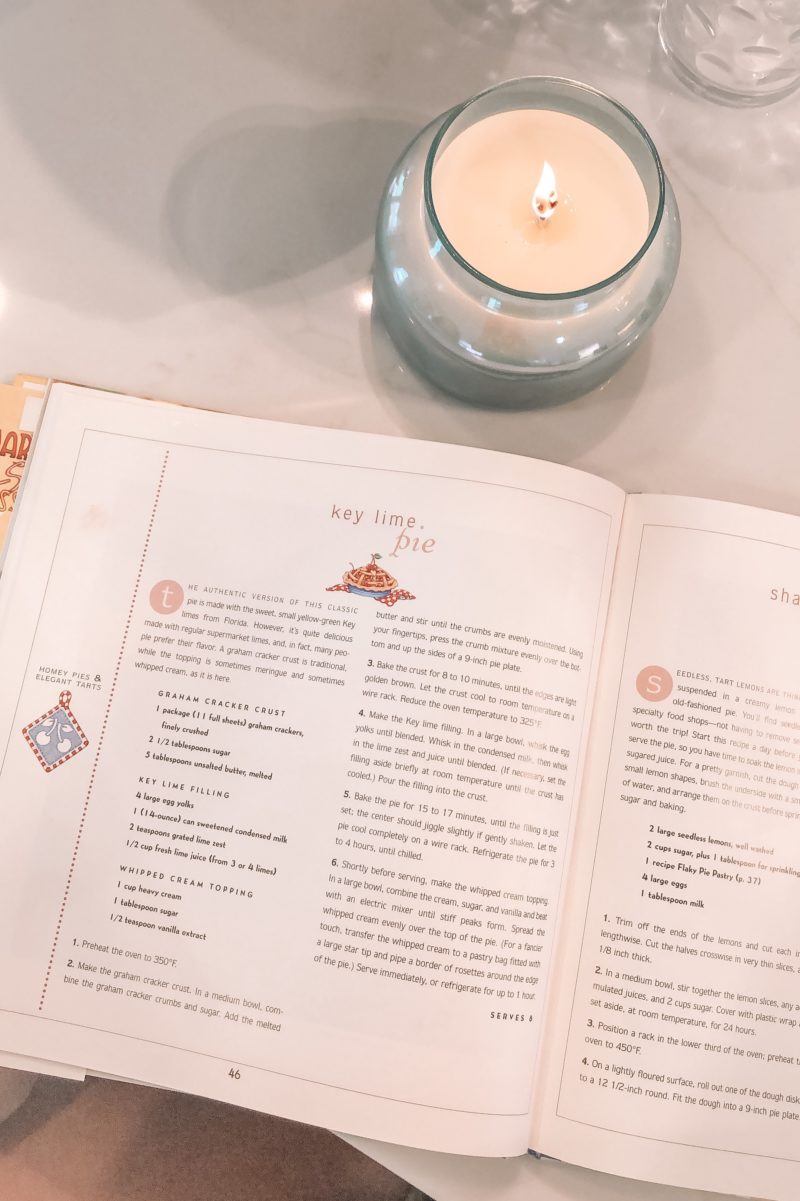 We spent time at my parents' home this weekend and my daughter found this Mary Engelbreit cookbook. She was so excited to come home and bake. She thought it would be fun to try a new dessert every Sunday night. I am so proud of her and she is going to learn so much. She can teach me because baking does not come naturally over here. We will keep Sunday dinner simple (one dish meal like the quesadillas) so that her dessert can take center stage.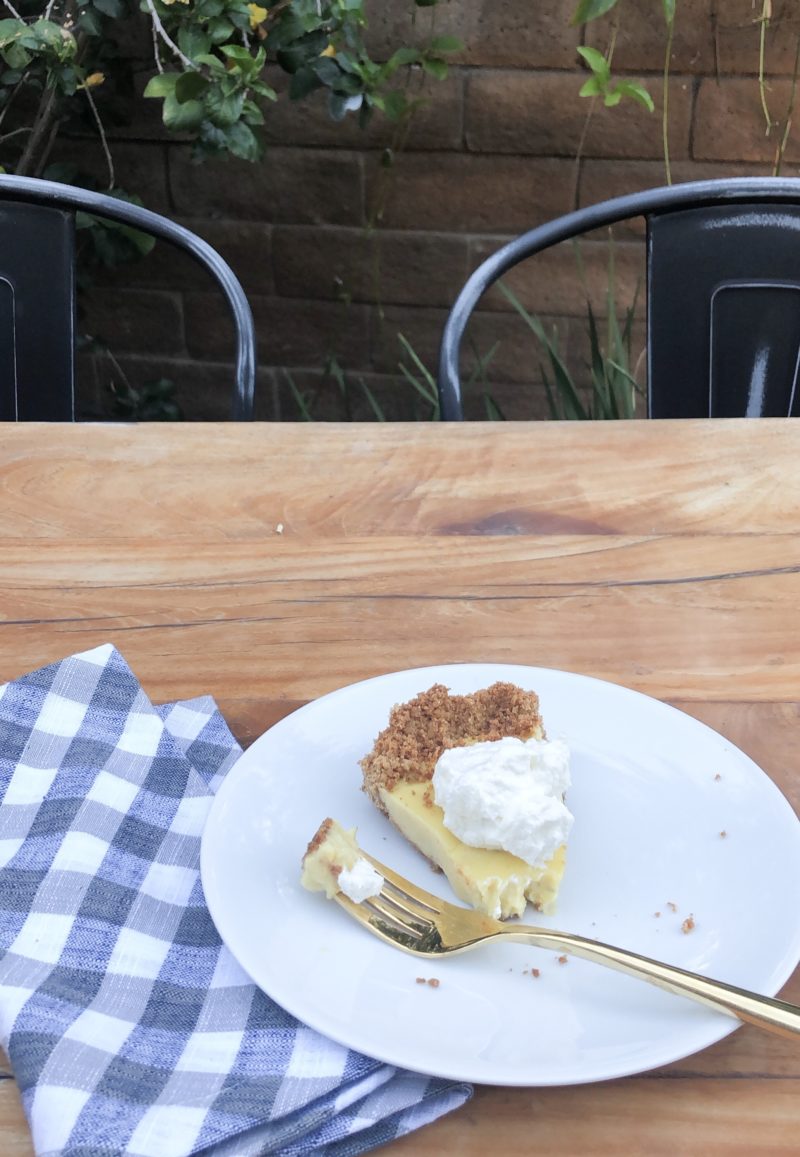 She worked so hard on her Key Lime pie and it was OUTSTANDING. I told her I would absolutely have her make it for company. The homemade whip cream was crazy good, too. My dad LOVED key lime pie so it was a fun choice to kick off this new tradition.
Now it's time to hit the to-do list. Maybe a second cup of coffee is in order seeing as though we all finally slept in this morning. That's a rare occurrence in our household. Hope you're Monday is off to a great start.