Are you still enjoying the long weekend or back at work? My husband is working part of the day and I am taking care of two kiddos who aren't feeling very well. But we are on the upswing! Although our weekend was uneventful, it was filled with gratitude. It was really nice to just slow down and be together. Here is our Monday Morning Wrap-Up.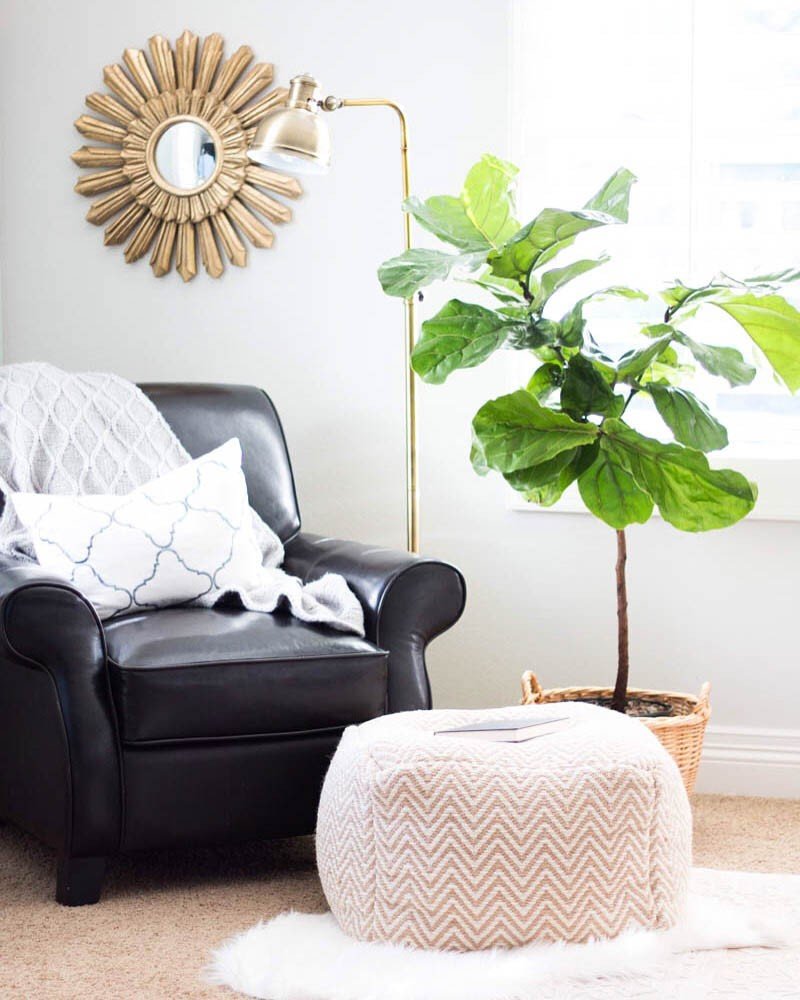 I may or may not have brought home a another fiddle leaf fig. It practically begged me. It was $39 at Home Depot and now that it's in our bedroom I wonder why I haven't done this before. It looks really pretty coming down the hallway as this is the view of the room you can see. The dark chair is temporary as we look for another wingback chair for this space. We had this one in our playroom and it's working for now. (Lamp: HomeGoods, Pouf: Target)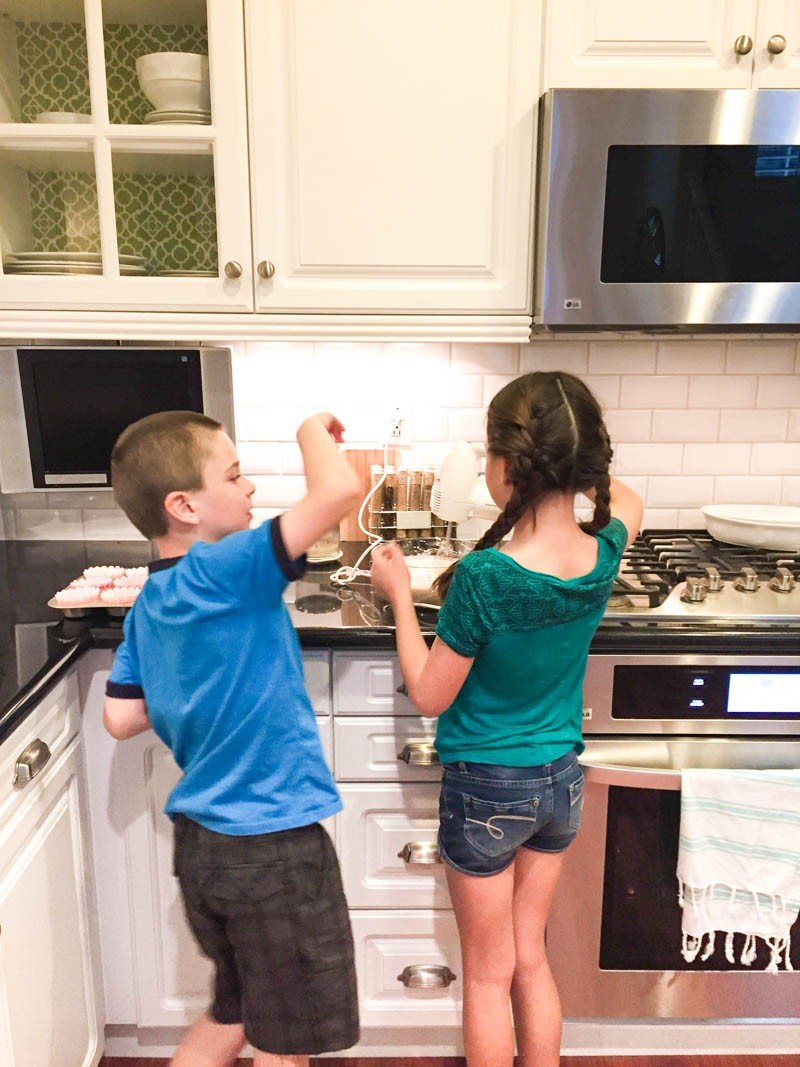 Because daddy had been gone all week, the kids wanted to make him cupcakes to welcome him home. Now when I say they wanted to make him cupcakes. . . um. . . they wanted to make themselves cupcakes. But it was super cute because they set up a scavenger hunt for him to find them when he walked in the door. And then they did serve me one Valentine's morning which was sweet. I just can't believe how big they are getting. I have snapped so many photos of them through the years baking in this spot and it always floors me to see the growth. Now they barely need me to bake. Unreal.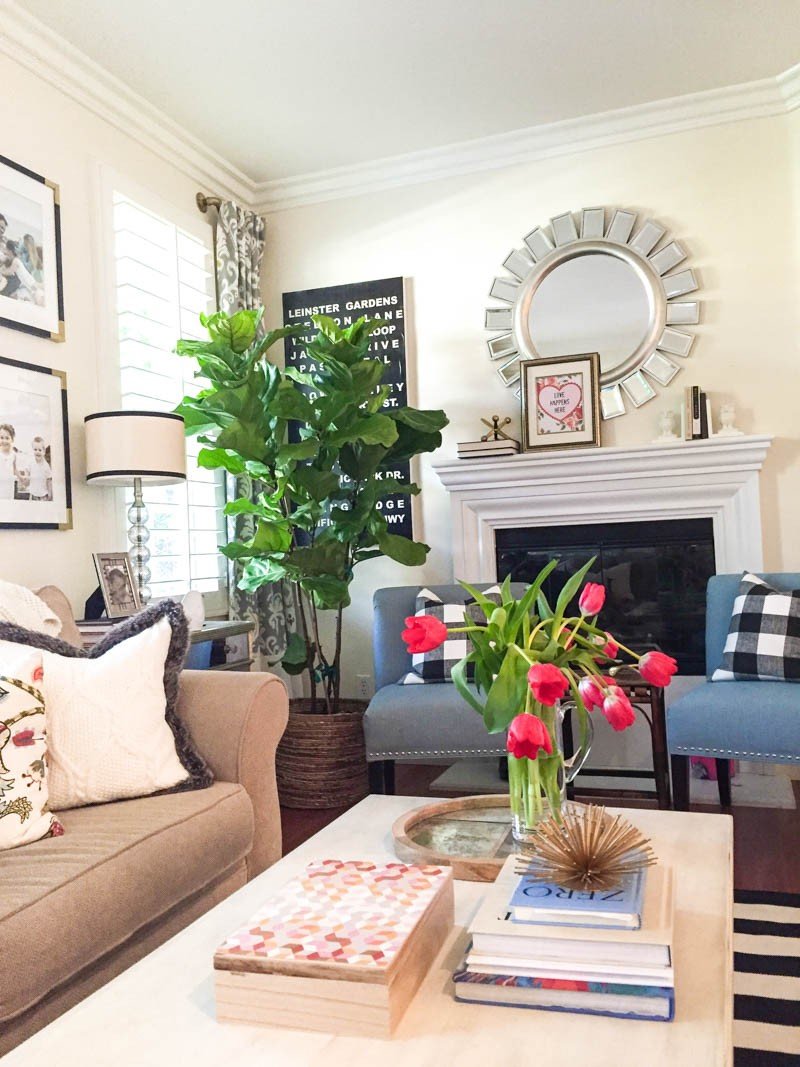 A shot from our sofa where we spent most of our weekend due to two sick kiddos. At least we had plenty of greenery and tulips to look at, right?!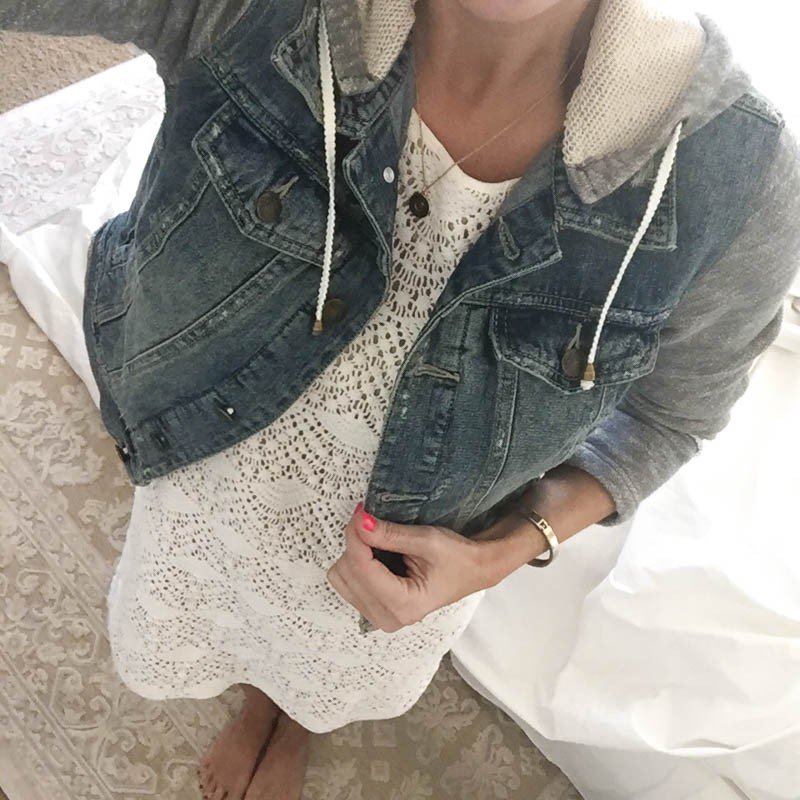 jean jacket | similar dress (extra 50% off)
I have been wearing my jean jacket a ton and it's still on sale. It's fun to miss the edgier mixed media jacket with a white lace dress. My Loft dress is over 5 years old but I linked a similar one.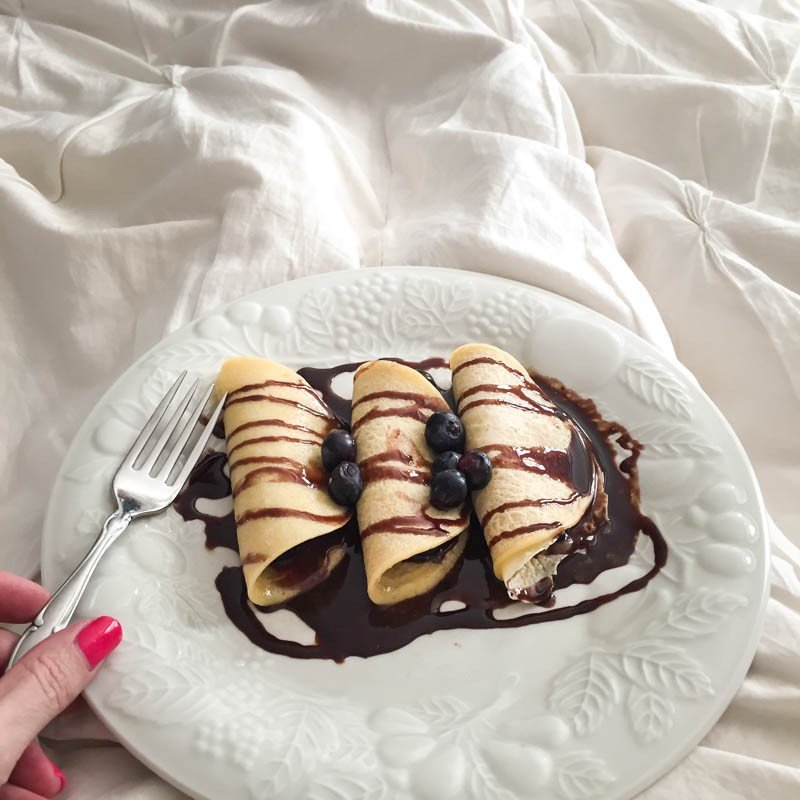 As I mentioned, our Valentine's Day was sidelined a bit as we had two children at urgent care that very morning. We canceled all of our plans and enjoyed just cuddling and being at home. My sweet husband did still manage to make me homemade crepes. I don't even know how to make a crepe so it's safe to say I was pretty darn impressed. They were delicious. And after eating them it was back to reality with our little sickies. Just thankful it was the weekend and we could both be home to care for them.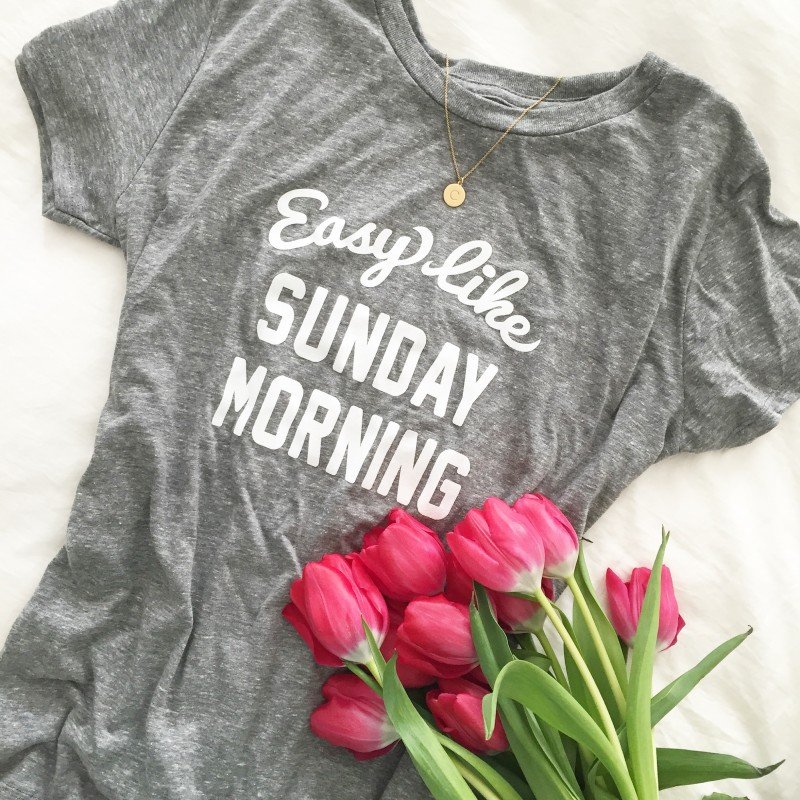 easy like sunday morning | pendant
And the irony of this wasn't lost on me. I put this on and loved the look on Ryan's face when I came downstairs. Nothing about our Sunday Morning was particularly easy but that's what made wearing this even better. Here's to next Sunday being a little more relaxing!
We did cap the night off with frozen lasagna and a family movie night. Not afraid to say I always keep a lasagna in the freezer for nights like these. With two sick children there was not point in spending time in the kitchen. All hail the frozen dinner now and again.
And because it's President's Day, there are many sales going on. I did end up doing a little retail shopping while we were all down for the count. Just a little! And most of it was birthday gifts for others. I bought two of these for my daughter's friends. Great go-to gift and today they are 20% off and free shipping.  Cute, right?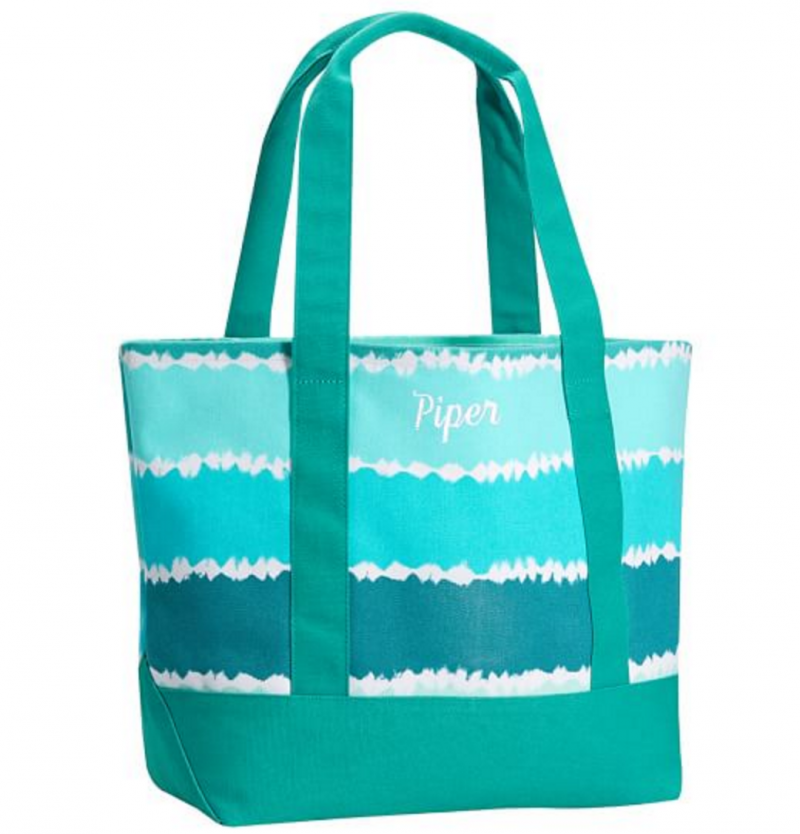 My daughter received this a couple of years ago and we love it. Great gift idea for someone special. And can be used for years. Free shipping and 20% off today is key.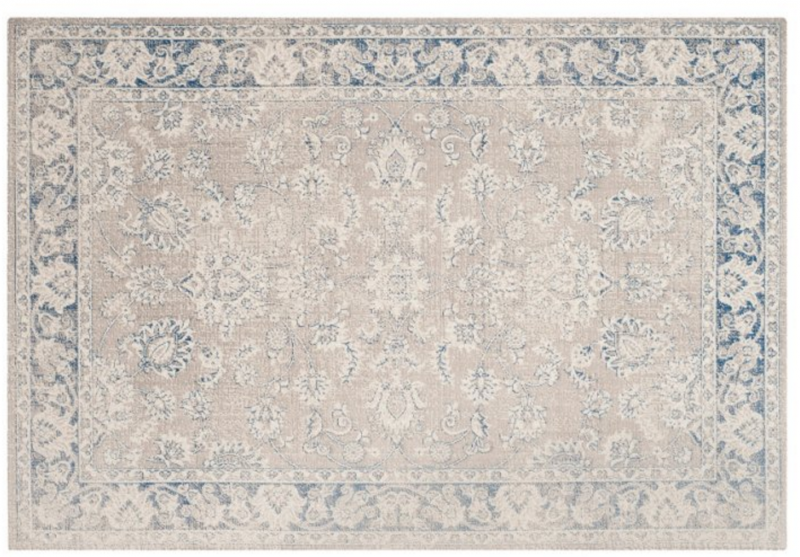 And I just found this rug while looking for my daughter's room. Such a great rug and price right now.
Other Sales Around Town:
Pottery Barn Teen: Free Shipping | 20% off EVERYTHING
Loft: 60% off sweaters | 40% off wear-now styles | extra 50% off sale (extra 60% off this sweater!)
Anthropologie: Sale items extra 40% off!!!  || This blouse is so beautiful ($24)
Gap: up to 40% off everything use code PRESDAY
Pottery Barn: 20% off entire purchase. Still eyeing this!!!! LOVE
Nordstrom: 40% off tons of items (Winter clearance sale)
West Elm: 30% off curtains and up to 70% off clearance.