Good morning. I'm doubling up on the coffee this morning because I need to hit the ground running and be a girl boss. The list is long but I am ready to tackle it. Anyone else in the same boat? Before I get work, I wanted to share our Monday Morning Wrap-Up.
SHOPPING DAY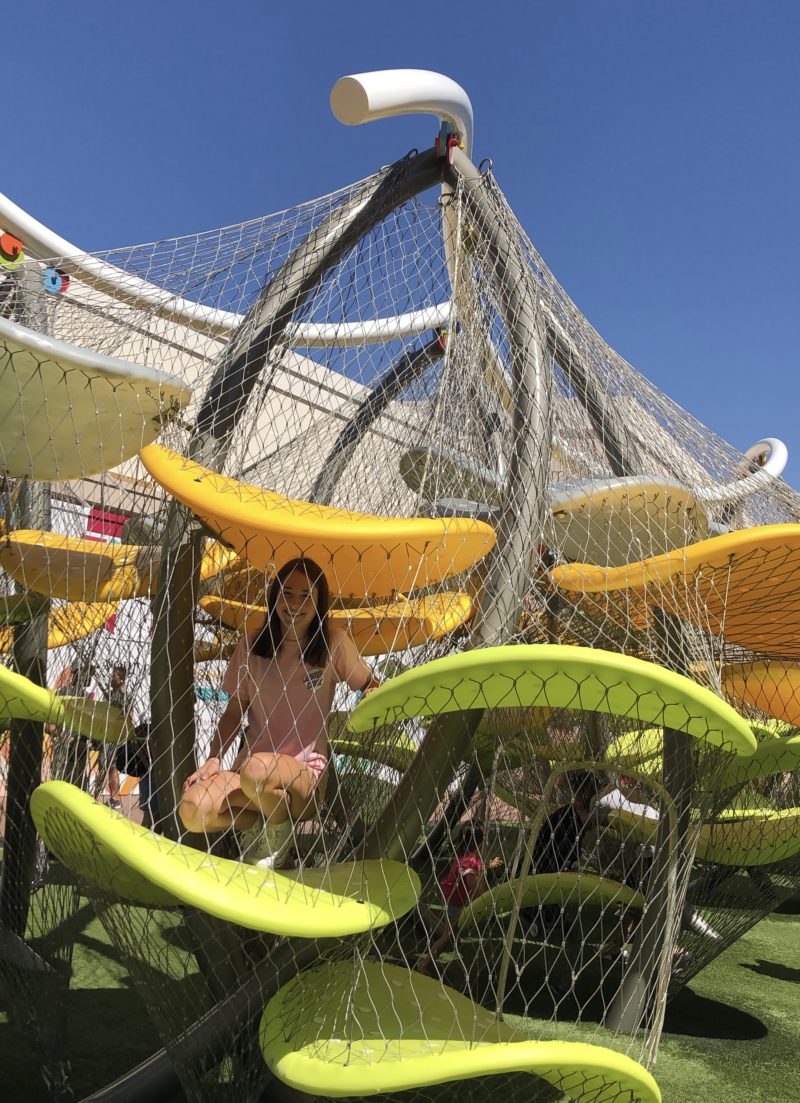 While the boys were at hockey practice (bright and early at 6:00 am), the girls slept in and then did some shopping at the Irvine Spectrum. One of our very favorite spots and now that they have Brandy Melville and Free People we are both happy shoppers. And while she may be in junior high, her spirit still has her climbing through the kid toys and I love it.
GRAB A COFFEE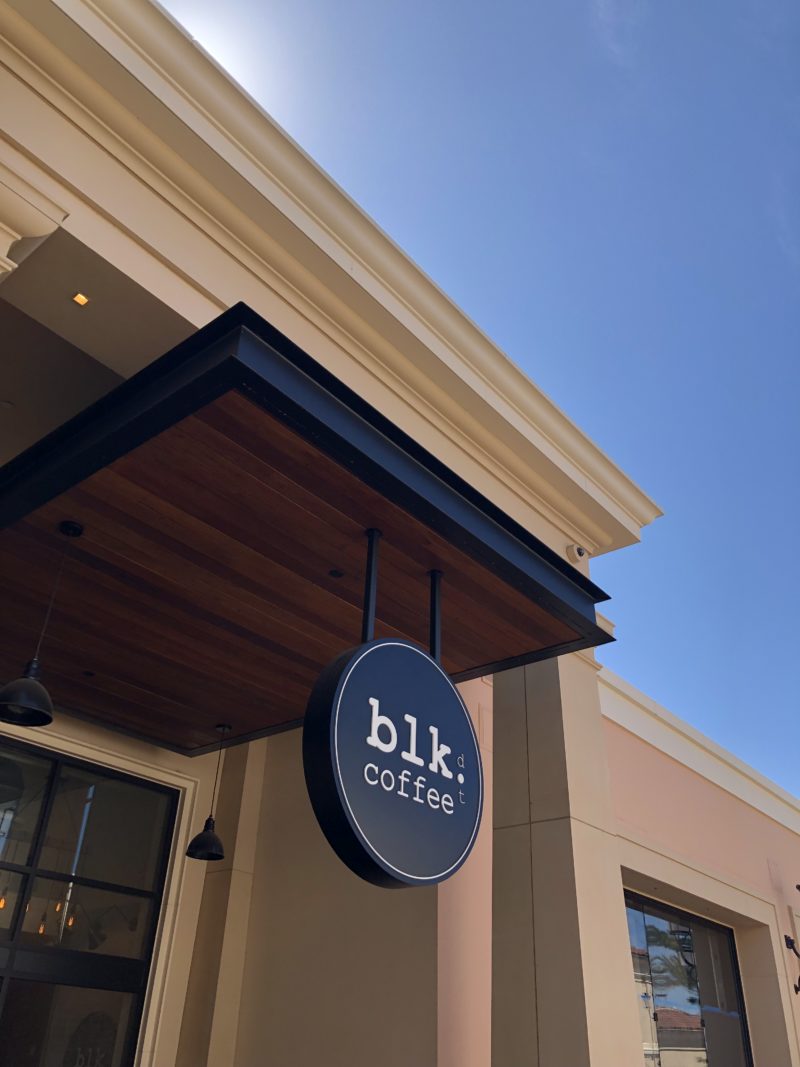 This cute spot just opened up and is a nice place to grab a quick iced coffee when it's still so warm out.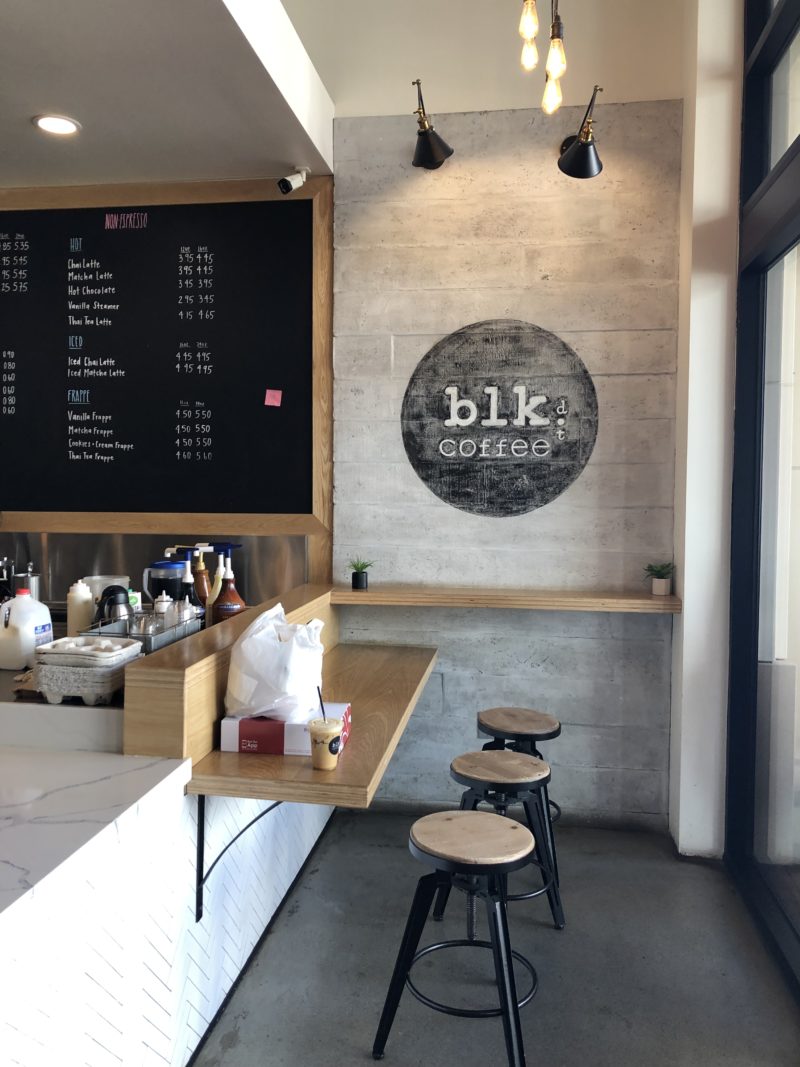 It's located close to Target and directly across from The Drybar.
A NEW BED IN TOWN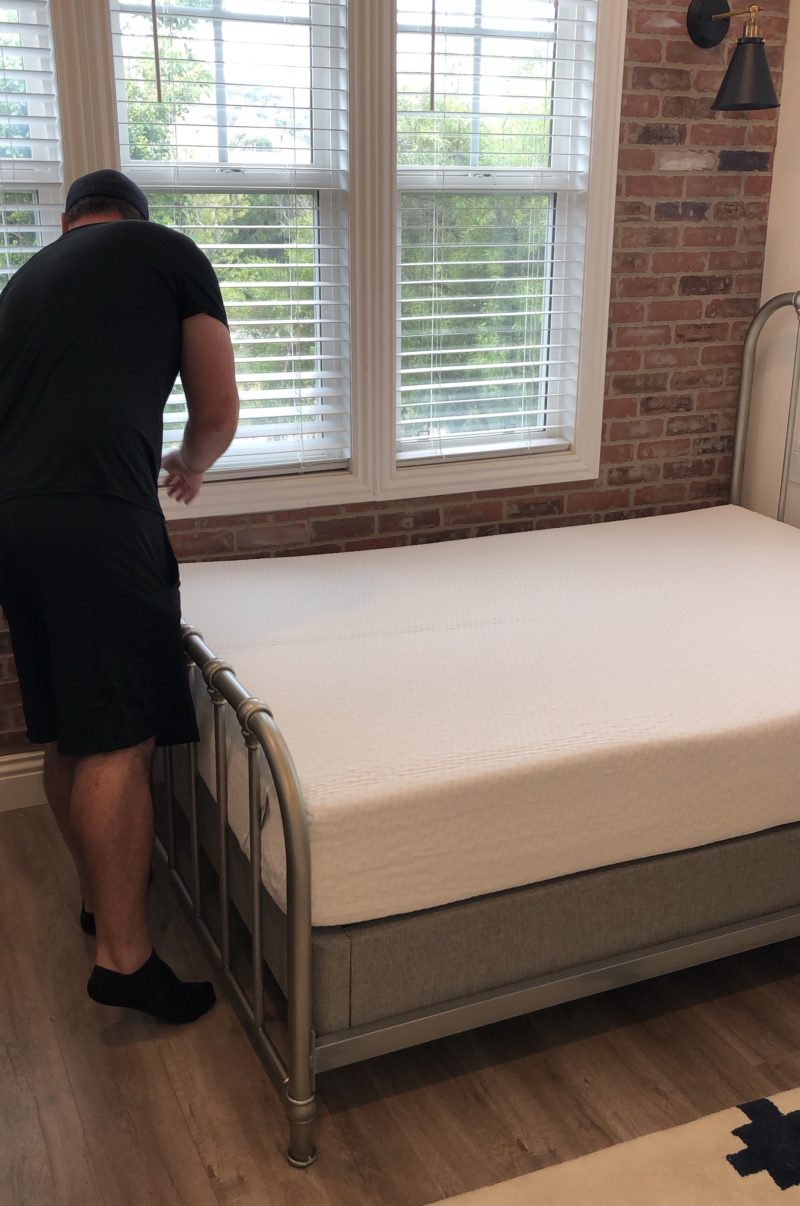 My son has a bed!!!! This is exciting news as he hasn't had a new bed since he was two. He is able to stretch out now as well. We went with this full sized bed and a mattress from Tuft & Needle. We are crazy impressed with the foundation and the mattress. He is one happy camper. The brick wall tutorial is a work in progress. It's coming, I promise!
DATE NIGHT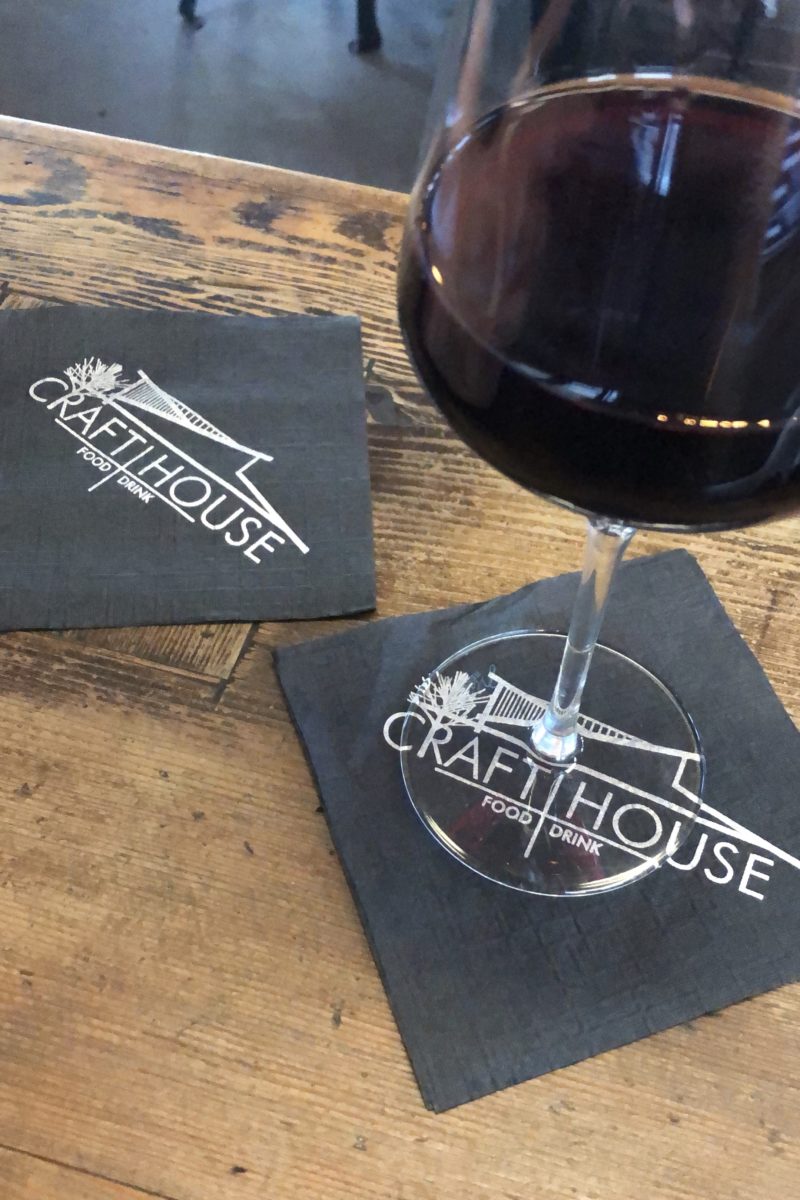 We did sneak away for just a couple of hours on Saturday night. We had a few errands and turned it into a date night with an appetizer and drink at Craft House. If you are in the area, this spot is one to hit for sure. It's located in Dana Point and the ever evolving menu is fantastic. They are known for their craft cocktails (sadly I am super boring and stick with a glass of red wine). But my husband can verify their skills.
OUTFIT INSPIRATION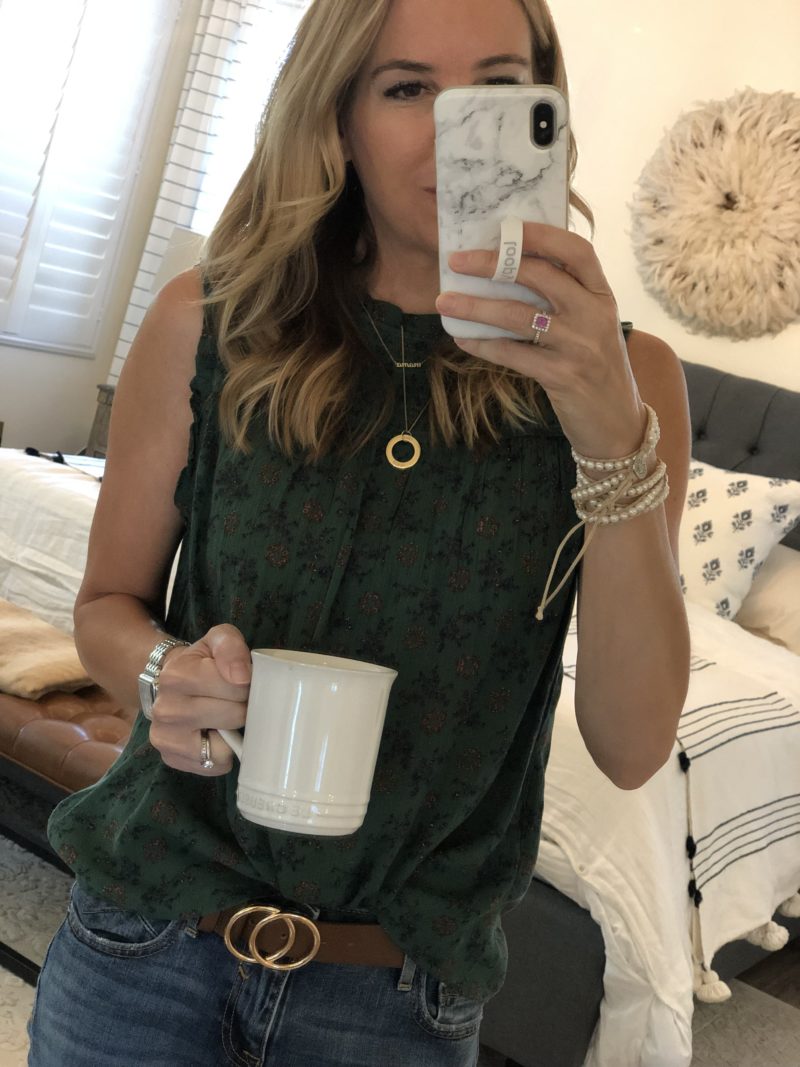 jeans | top | belt | necklace | bracelet
This is what I wore to shop with my girl. My exact top is sold out but I like this one. Very similar feel with the ruffles. The hunter green is a nice way to ease into Fall while the temps are still warm. I wear one of my wraps pretty much daily. They look great with everything. The boyfriend jeans are a steal at $37!
SWEET MAMA
September is Alzheimer's awareness month. I have been pouring over photos lately and found this gem. I just love that my mom is in a skirt, pretty white blouse and flats. Always such a fashion plate. If you know a caretaker, please reach out and see how they are doing. Just a quick, "Hey, I am thinking about you this week" is enough to keep someone going. Because the journey is a marathon for everyone involved, a little bit of support here and there is truly life changing. You can read more of our story here.