Good morning. How was your weekend? Today I am sharing what we have been up to and some local spots not to miss. So many pretty places to check out this time of year. Plus a fantastic source for a faux flocked tree. Let's get to it.
GLORIOUS SKY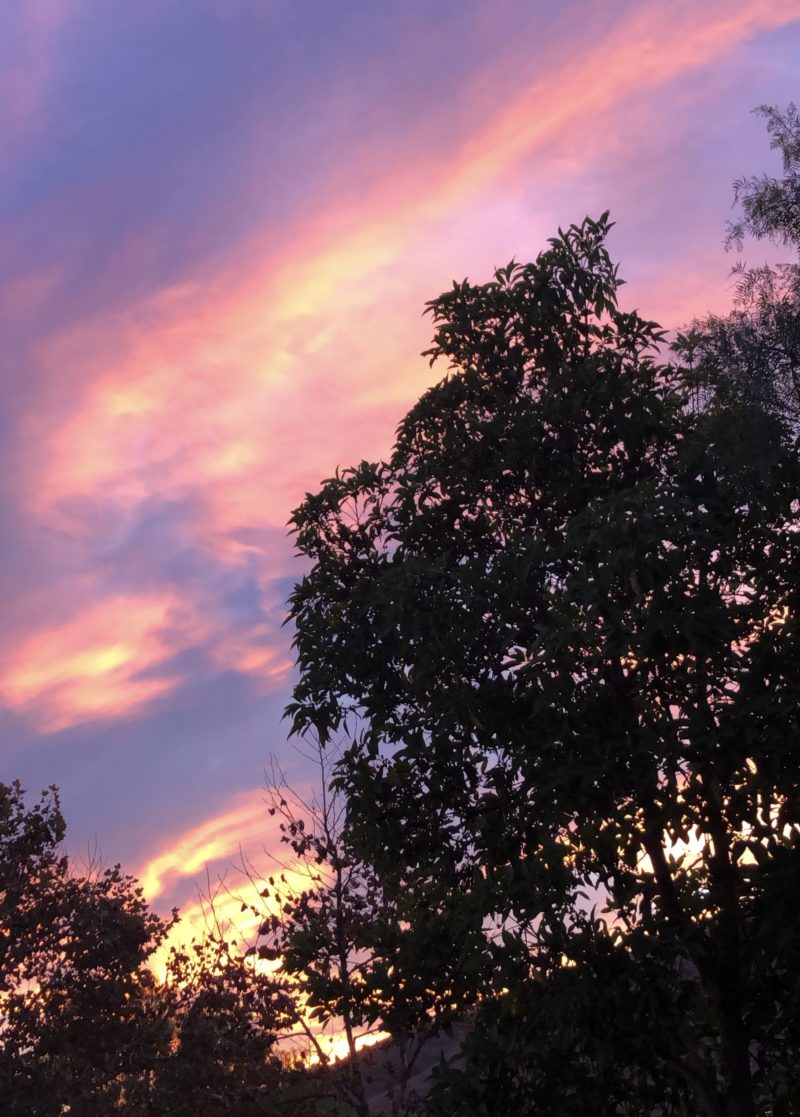 Our sunsets have been so beautiful lately. They always remind me of my dad and how we would text one another to look up at the sky. It's always a nice reminder that we are more connected than we think.
LIDO MARINA VILLAGE
Last week we hit up Lido Marina Village with some friends. So many great shops and restaurants. It really is so much fun to walk around and explore. If you have never been and will be visiting this area, it's a must.
HOME DREAMS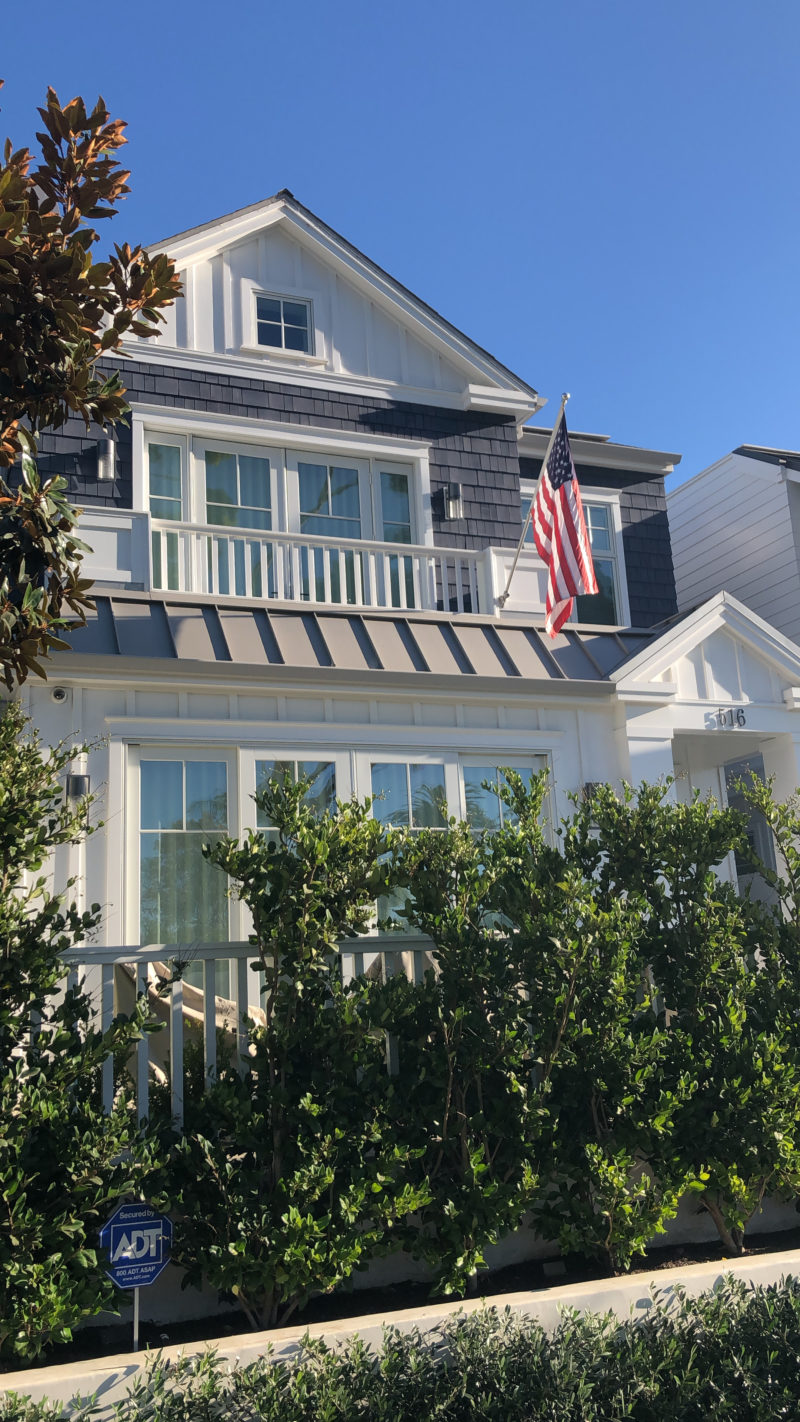 Corona Del Mar is one of my very favorite cities on the planet. The homes are gorgeous and this one always makes me pause. So lovely.
FABLE & SPIRIT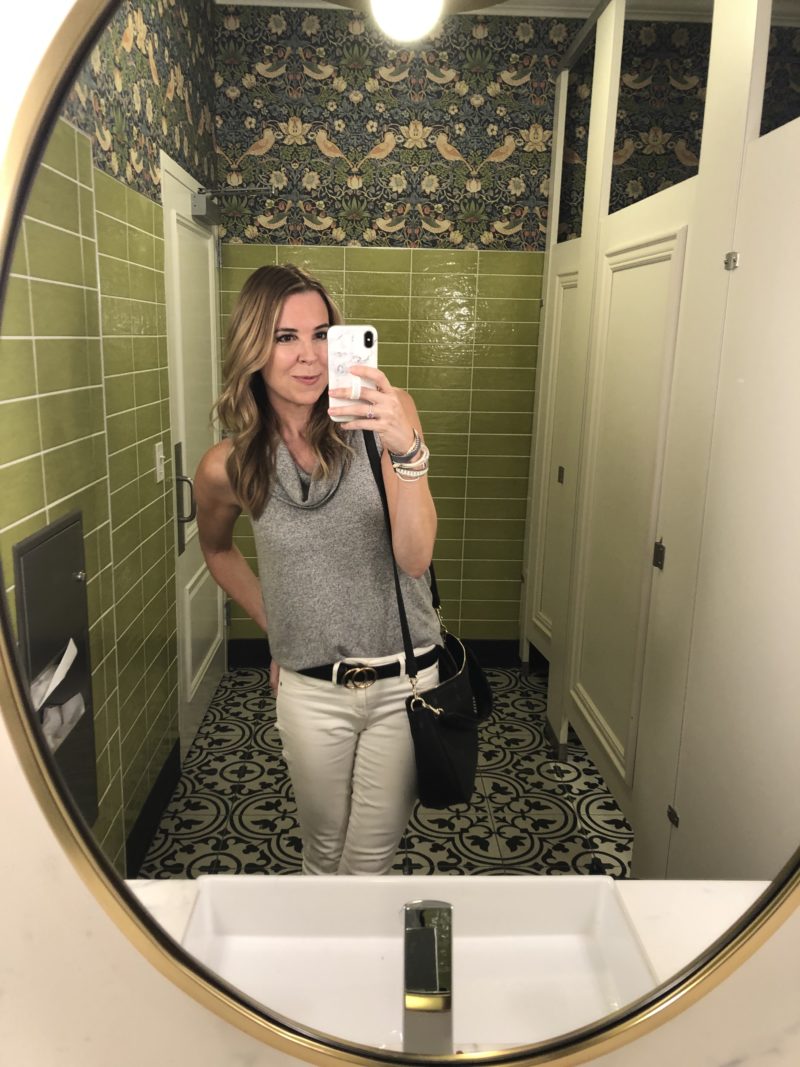 There is a new restaurant in the Lido Marina Village area called Fable & Spirit. It is owned by the same people that own Wine Works and Dublin 4. It was packed so I couldn't take photos inside, but I did snap one in the ladies room. That wallpaper is so good. It's definitely an awesome spot to check out for date night. Order the carrots. I know that sounds random but they are AMAZING.
DARN GOOD TREE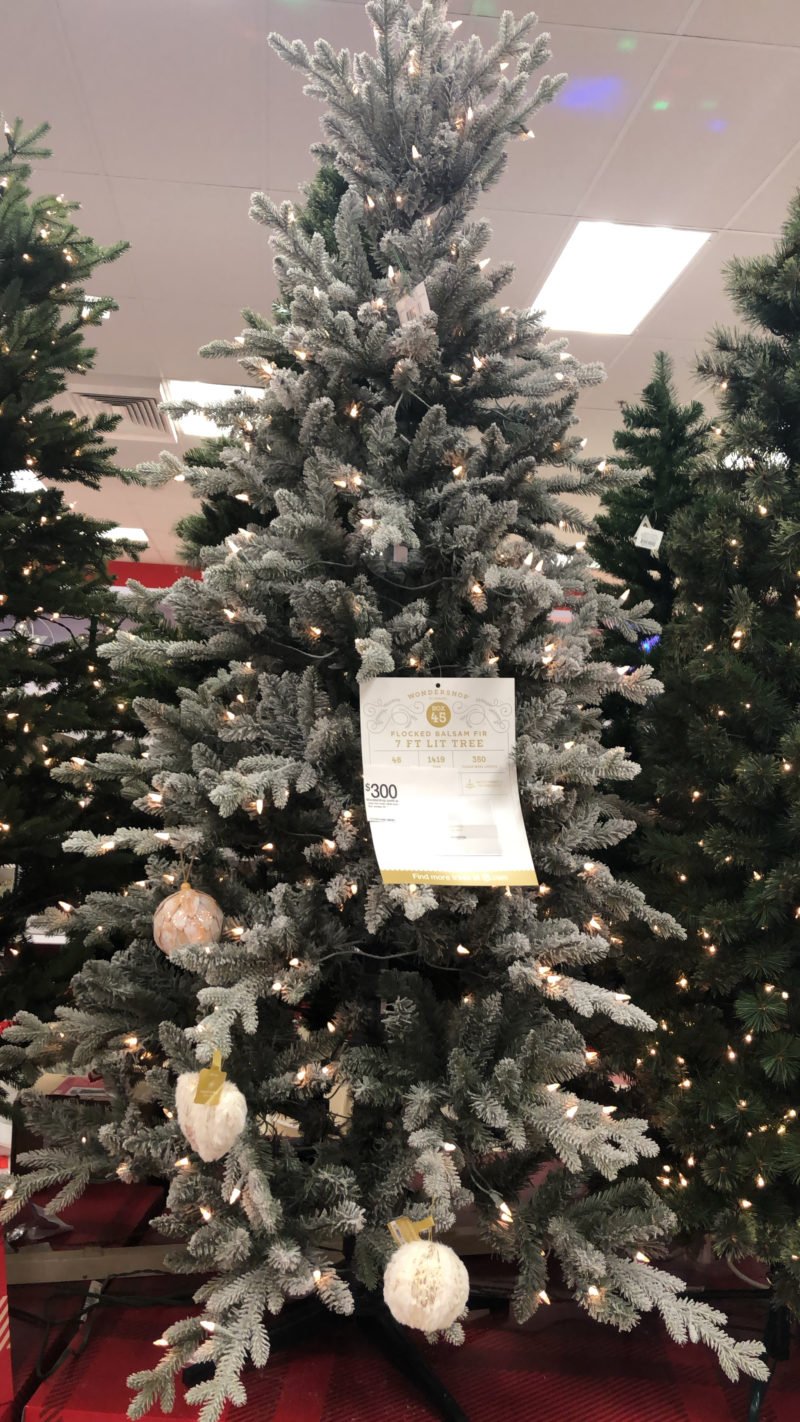 While shopping at Target, this tree really caught my eye. I texted my girlfriend and asked her if I "needed" a flocked tree in my dining room. In an act of true friendship she reminded me that I am keeping things simple this year. I was so appreciative of the reminder. But if you are in the market, this one is so realistic looking and it doesn't appear to shed much at all. Very well done.
GARLAND FIND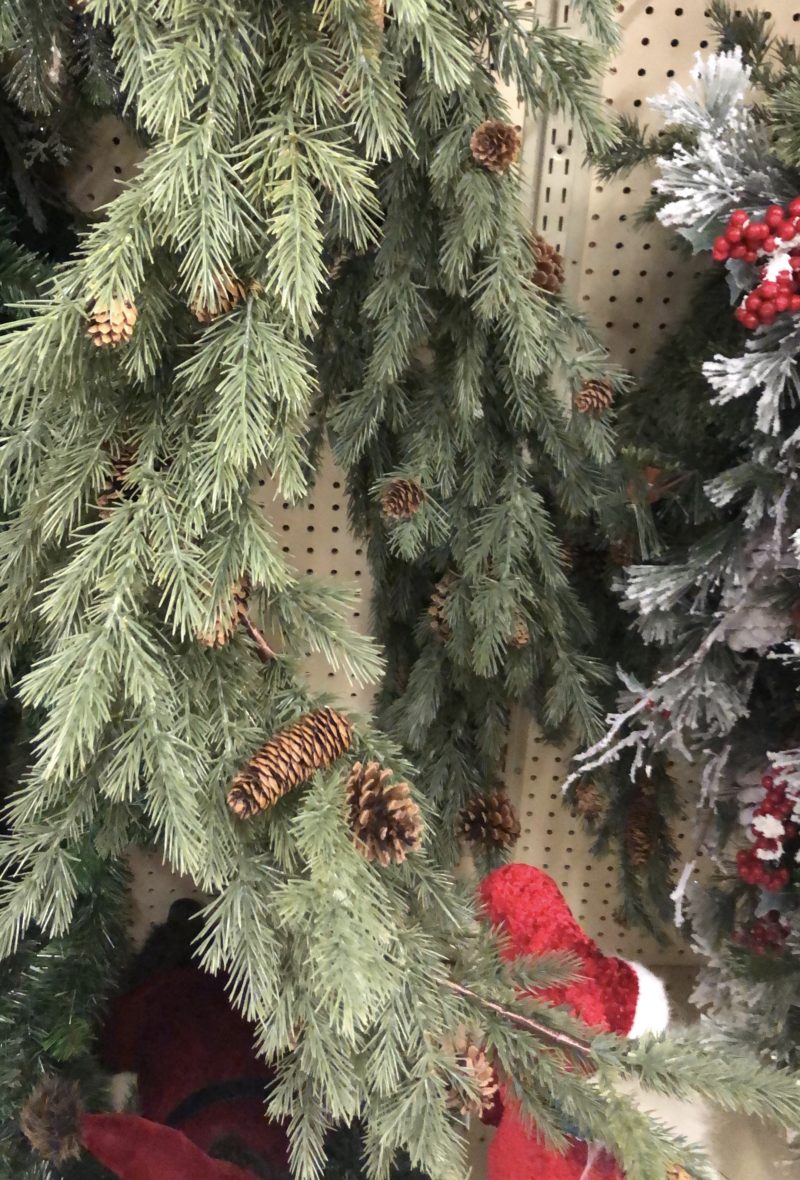 Hobby Lobby has an epic collection of garlands. They are not prelit (at least I didn't think so) but many of them are very lush and realistic looking. Worth checking out if you have one near you. Plus they are often 50% off so look for that.
MY GIRL
This sweet girl has become my shopping buddy. She LOVES fashion and loves to shop. Hmmm. Wonder where she got that? Grammy would be so proud. She was the original shopper in the family. If you are local, The Irvine Spectrum is magical this time of year. From the twinkle lights to the ice rink, it's all so much fun. I think everything will be lit right after Thanksgiving.
IRVINE SPECTRUM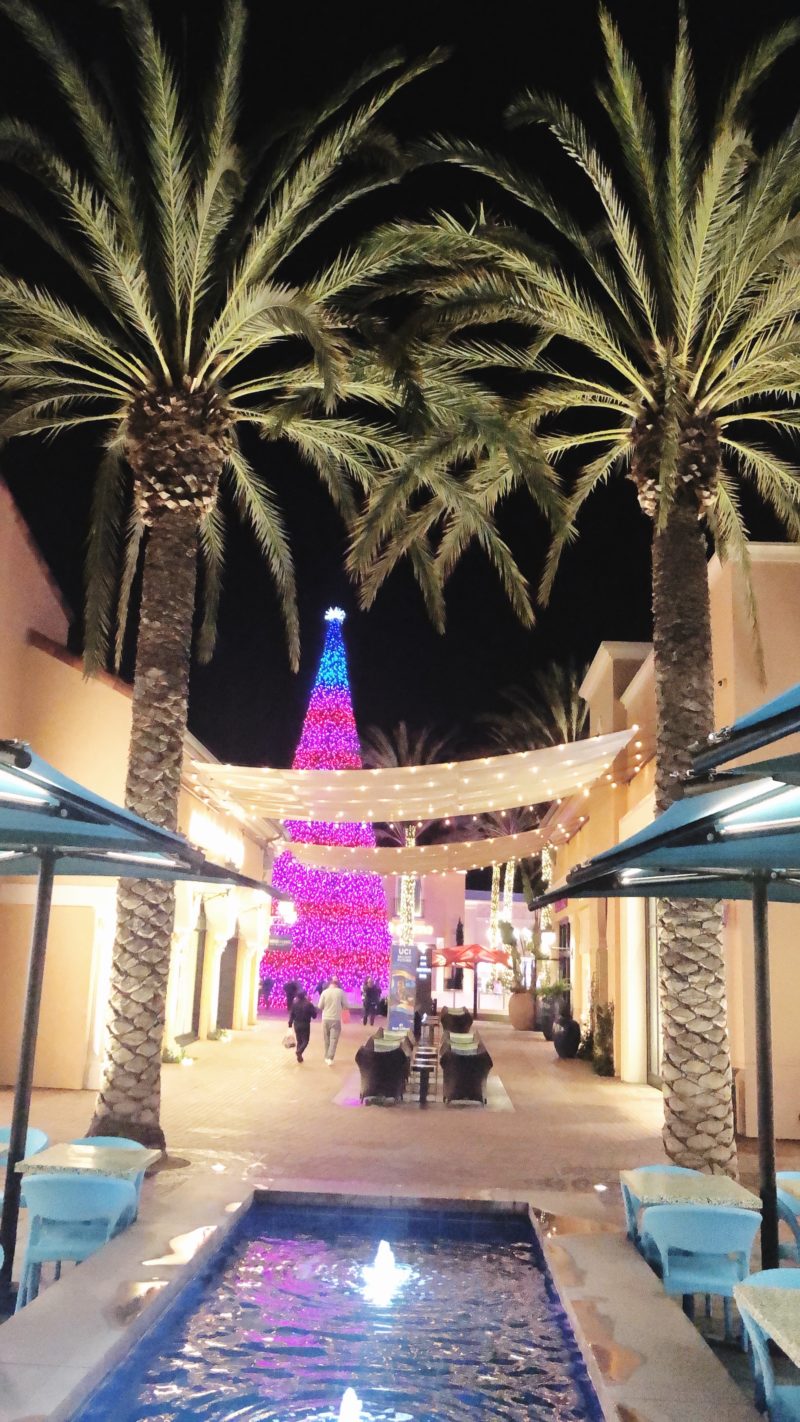 A true California Christmas. Really a fun place to walk around, eat and shop. They have the best selection of stores.
Here's to a wonderful week ahead. So thankful for all of you and the connection we have had for so many years. I hope you are able to spend time with special friends and family this week. I know the holidays can be challenging for various reasons, so I'm hoping you find some moments of peace.