Good morning. Has anyone found the pause button on December yet? If so, please send it my way. I can't believe how quickly these days are going. We had grand plans of getting things done but, as per usual, the weekend flew by. It was filled with sports and tournaments so we chose to live in the moment and enjoy. Time well spent. I've been wanting to share our trip to Pennsylvania with you. It was a wonderful getaway filled with family and new experiences.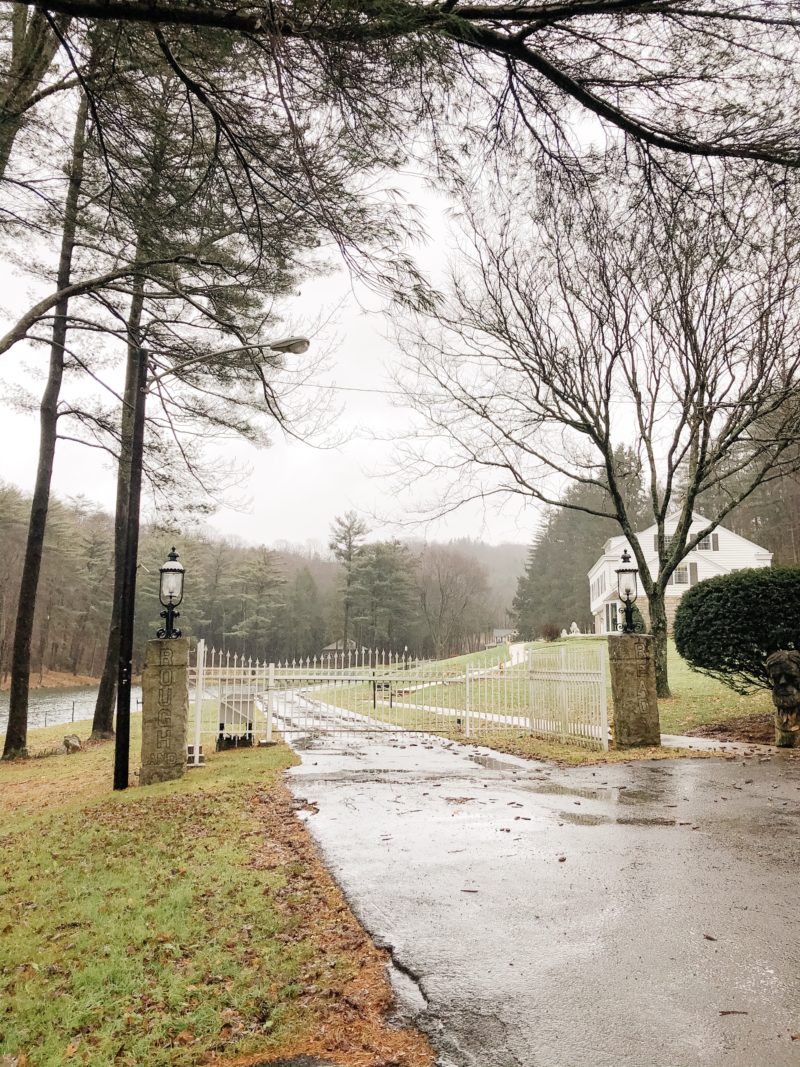 Our school gives us a full week off for Thanksgiving so this year we headed to Pennsylvania. My husband grew up in a small town called Saint Mary's. While the kids were there when they were little, it was nice to take them at ages where they will remember all that we did. The highlight for me was the tour of the town my husband gave us. I love hearing about his old stomping grounds and how he used to stay with his grandparents after late football practices. It's all of those little details that make up a person's story and I was hanging on every word.
THE CITY
The travel time takes almost a full day so we flew into Pittsburgh to enjoy a little time in the city. While we only had one full day to pack it all in, we loved every second of it.
Blue skies and temps in the 50s was definitely a treat. We cruised around the shops and met up with Ryan's cousin for lunch (Primanti Brothers). It was so fun spending one on one time with her and her family.
NEW HEIGHTS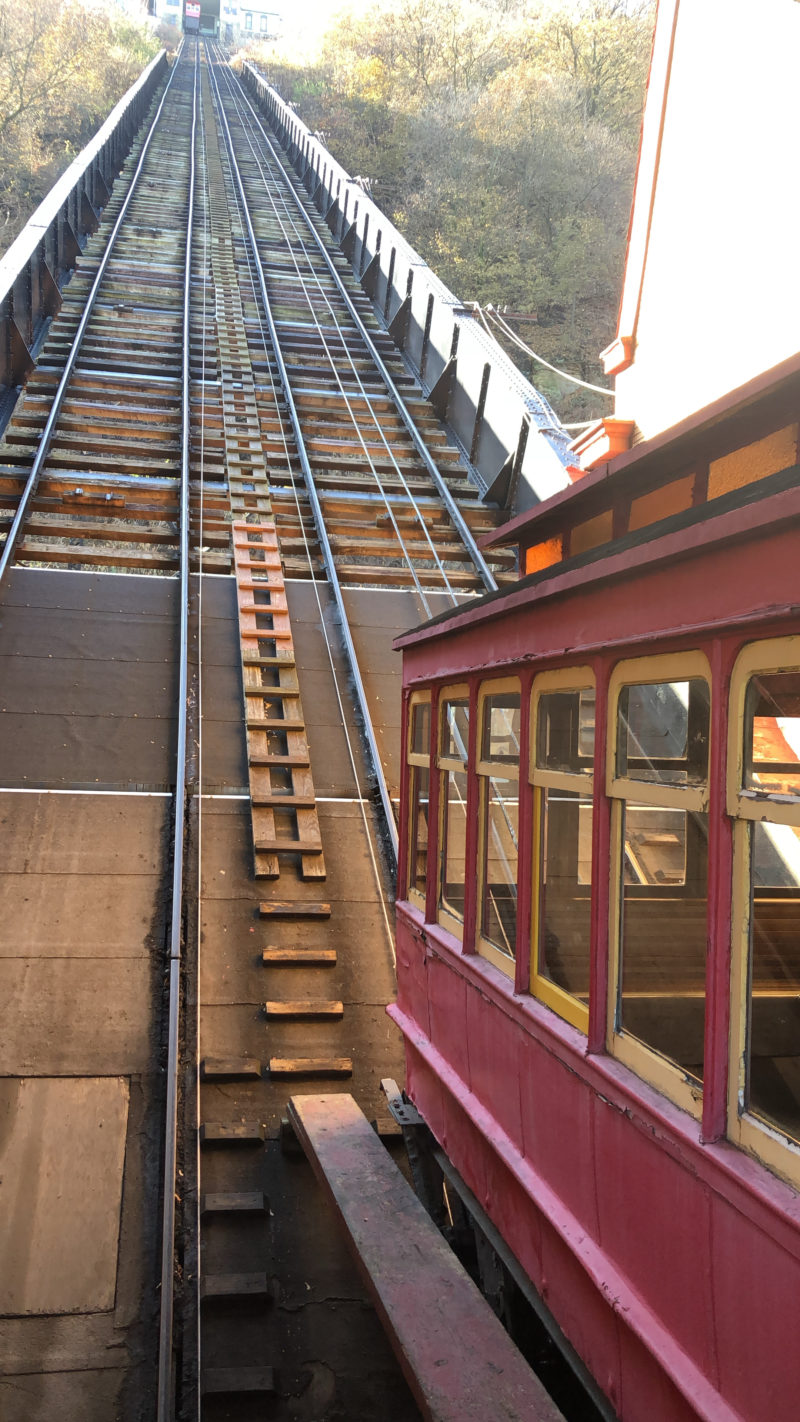 My husband talked us into this. Holy smokes. This was the most rickety incline I have ever seen or been on but I have to say the views of the city were amazing. As someone who is pretty darn scared of heights this was well outside of my comfort zone.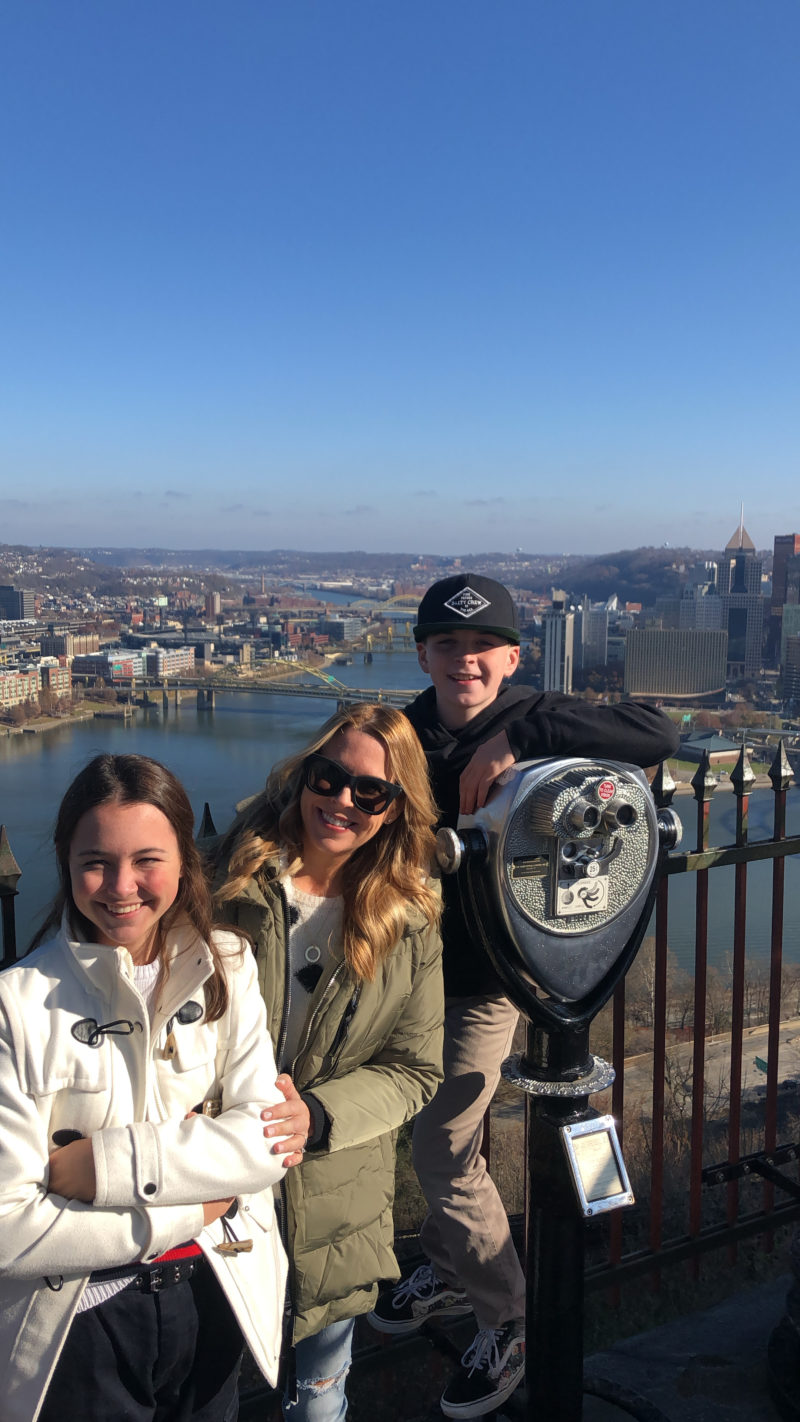 Views for days. The best part of traveling with these cuties is trying new things. They are always up for anything and are a joy to travel with. My amazon coat kept me super warm the whole time.
DINNER OUT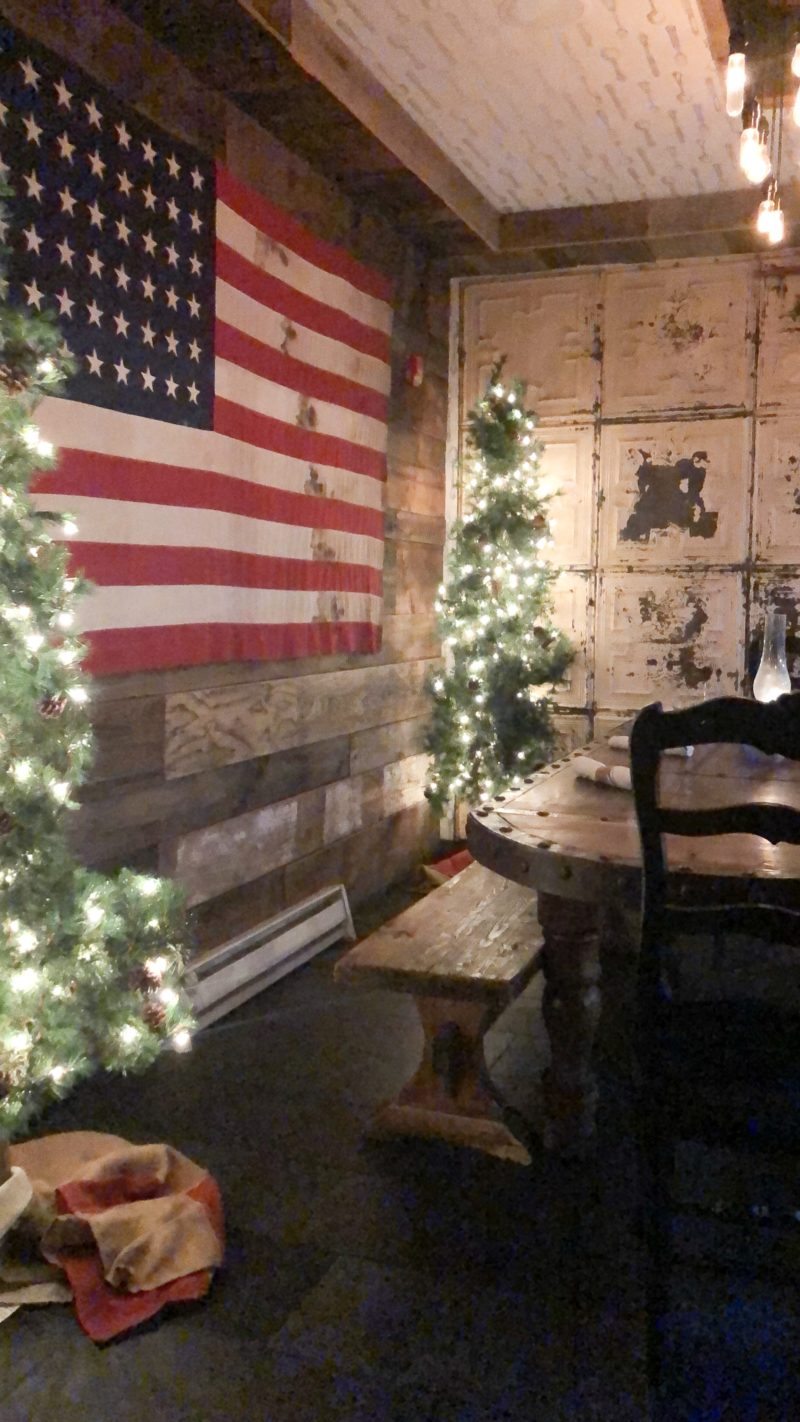 We wished we could have stayed longer in the city because the list of restaurants to hit up was lengthy. We did manage to make it to Butcher and the Rye and it was fantastic. The food was outstanding and so was the decor. The kids were with us and it's pretty gourmet so we chose to go with a selection of small plates so that there was enough variety. Plus it was a great way to try out many different dishes. Thank you to my readers for this recommendation. It did not disappoint.
THE HOCKEY GAME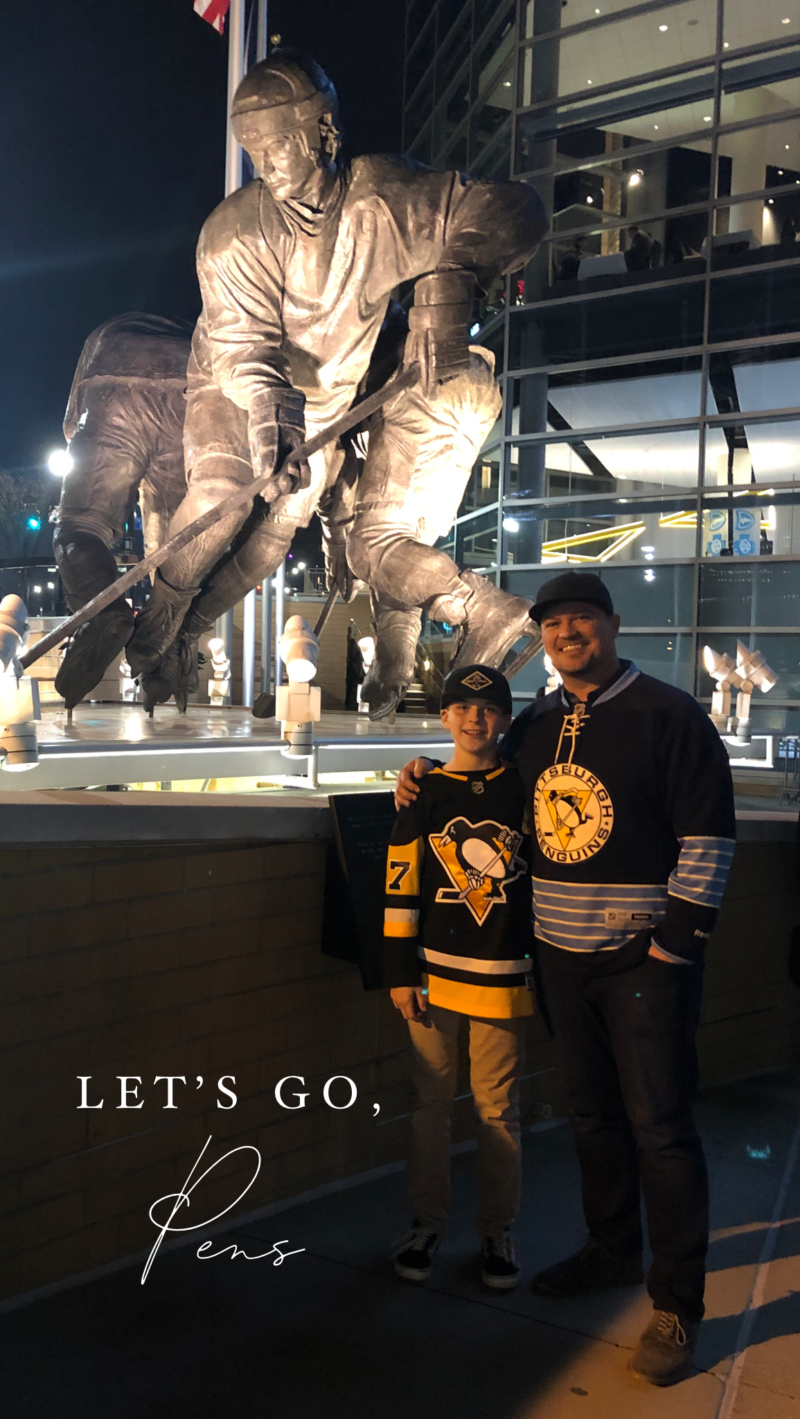 Next up was the Penguins hockey game. The night could not have been more fun. We were within walking distance to the arena and the night was a blast. The game went into overtime and my son's favorite player scored the game winning goal. This boy has grown up being a devoted Penguins fan so this was a night to remember.
BEAUTY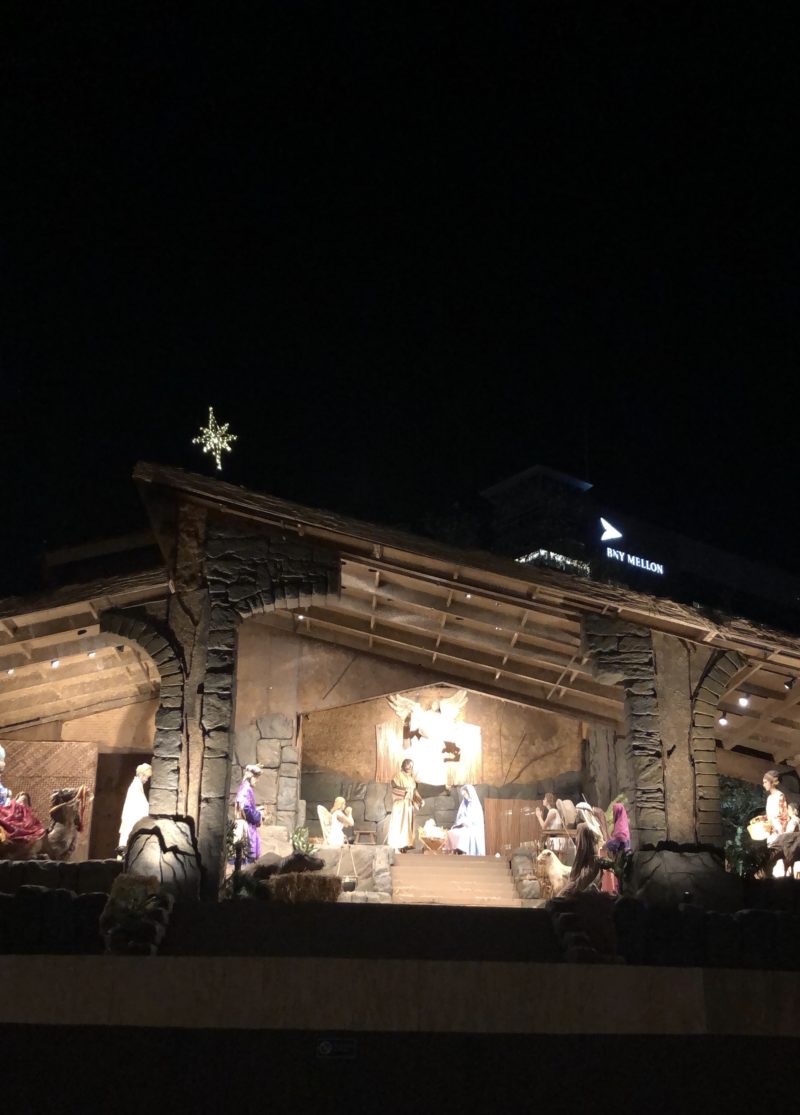 Within walking distance of our hotel you could visit Pittsburgh's replica of the Vatican Crèche. It's the only one of its kind and absolutely beautiful. It is surrounded by trees lit with Christmas lights. A really special spot.
SWEET TREAT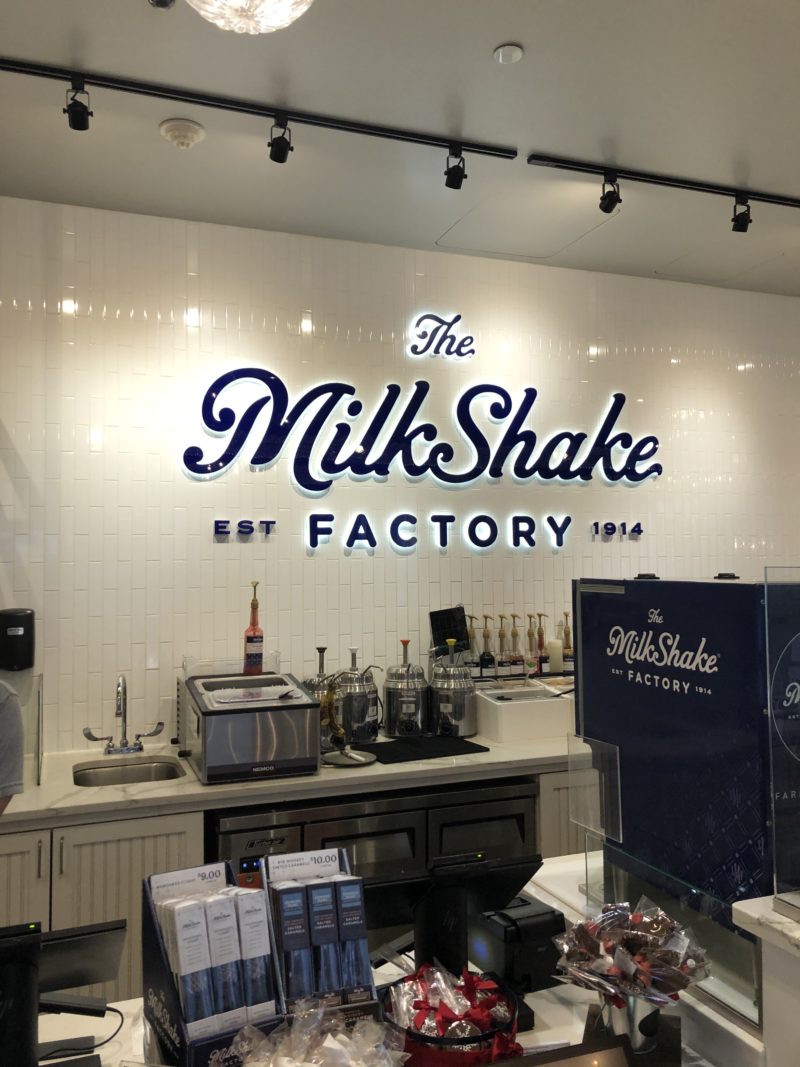 A trip to the city wouldn't be complete without a stop to The Milkshake Factory. Not only are the milkshakes delicious but it's a darling spot, too.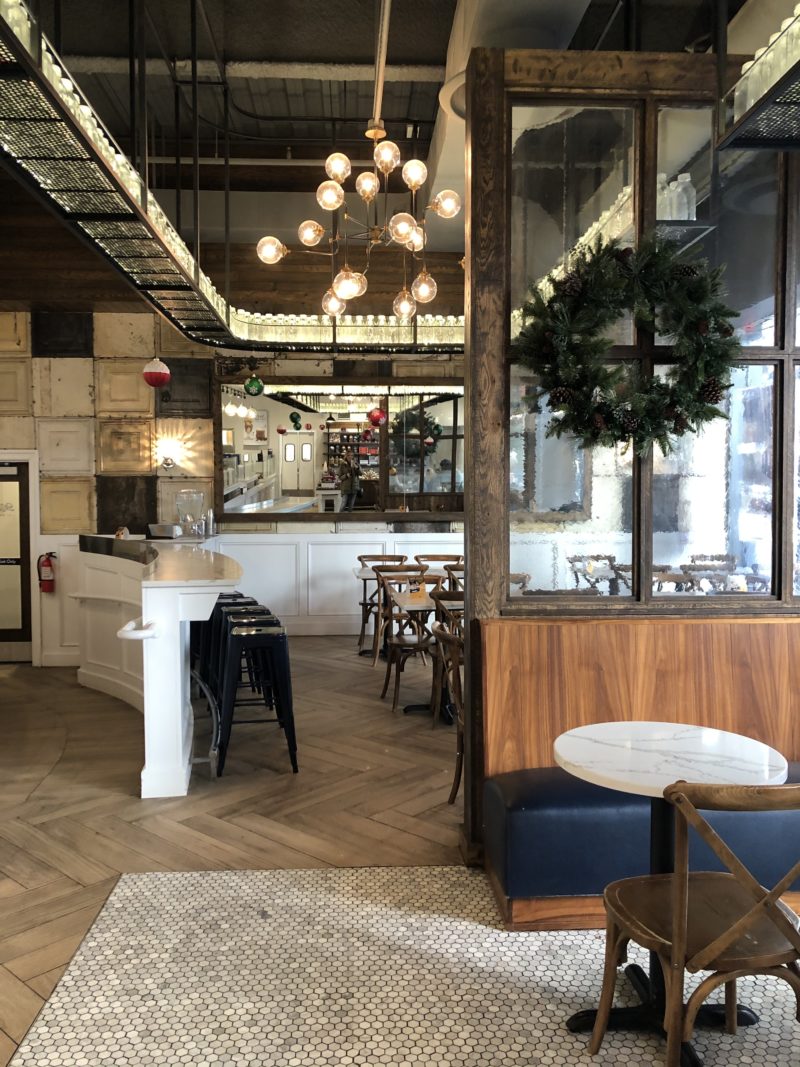 Love everything about this cute spot. Those floors!
SMALL TOWN, PA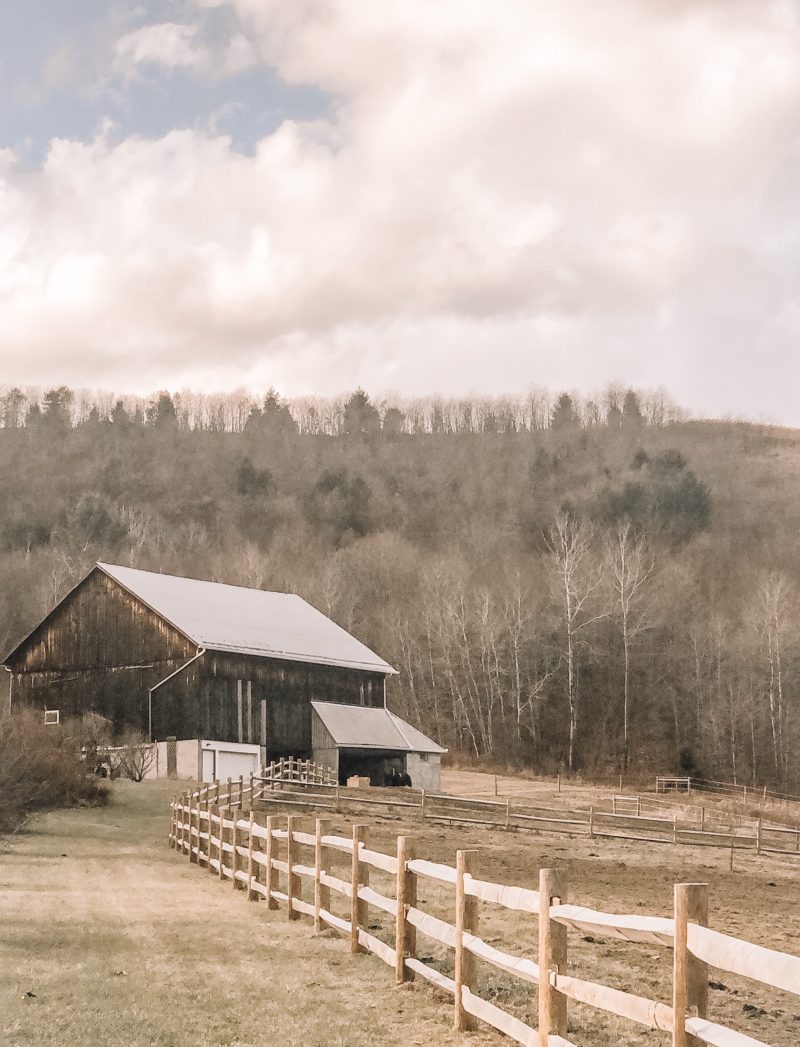 After our whirlwind 36 hours in the city, we were off to visit with family. It's about a 2 1/2 hour drive from Pittsburgh. One of our first stops was the farm that has been in my husband's family for generations. His cousin now lives here and it was so fun to see the horses and explore the grounds. Our daughter ran up and down this driveway when she was just a baby. Beautiful property and so different than what we are used to in Southern California.
MAKING MEMORIES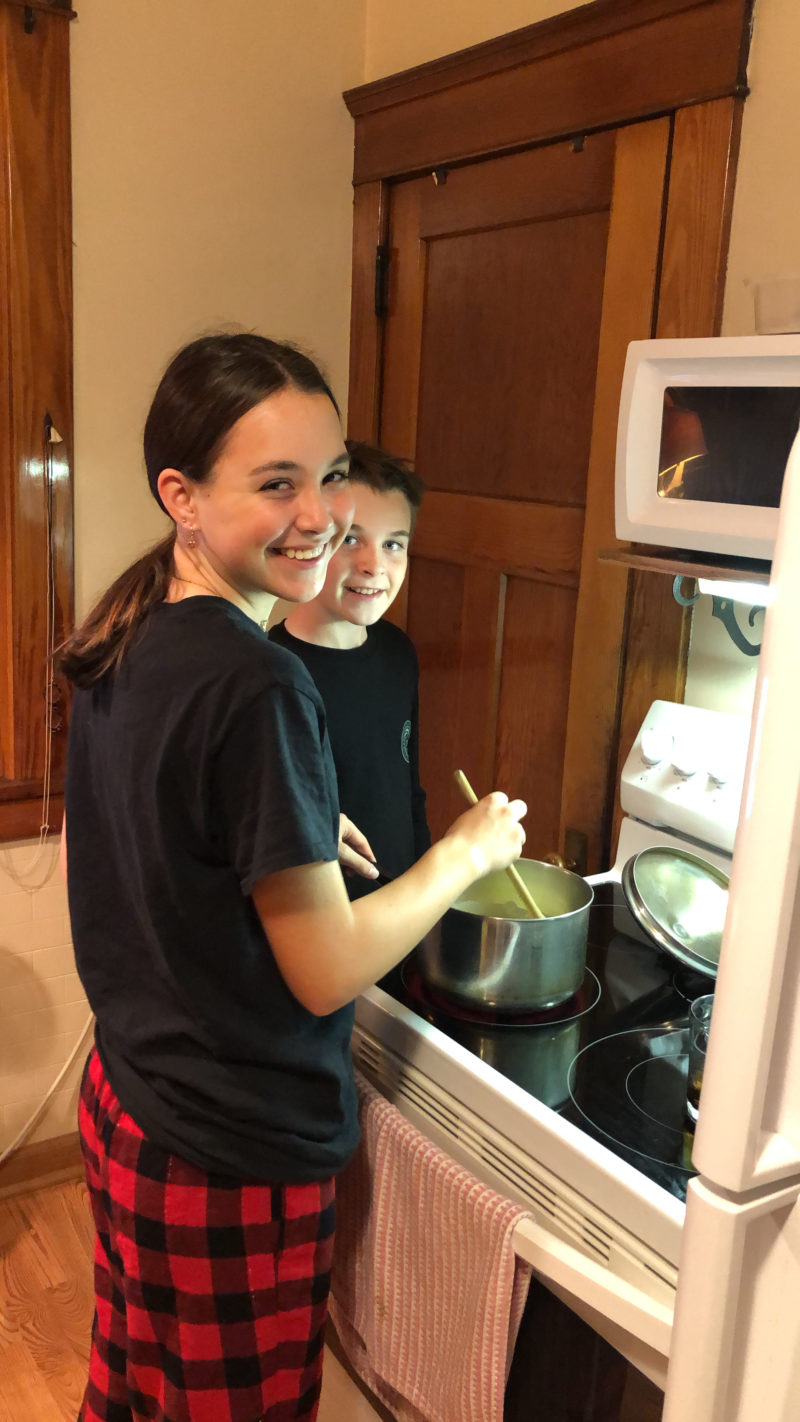 We stayed with Grandma Sue and had the best time. The kids learned to make her famous fudge which was wonderful. It's little moments like these that make a trip like this so memorable.
WITH THANKS
The days were filled with visits with family and a wonderful Thanksgiving dinner. One of Ryan's cousins hosted all 28 of us. Ann is an exceptional chef and knocked it out of the ballpark.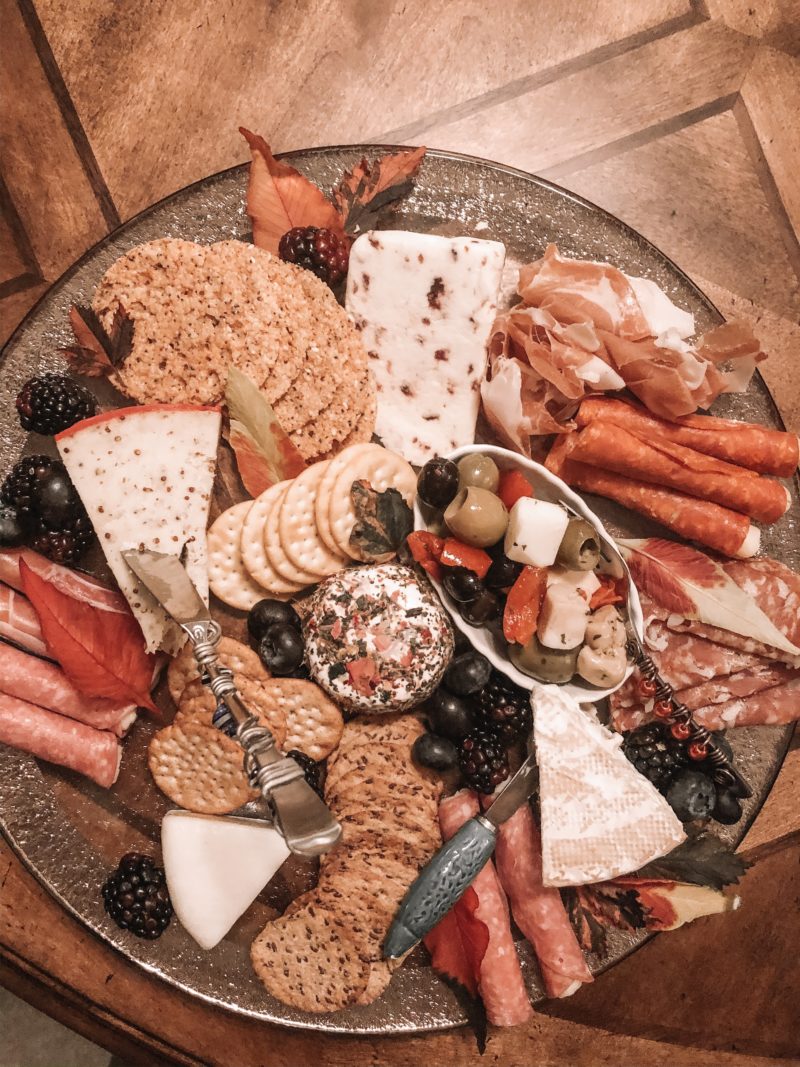 We were truly spoiled and it was so fun to visit with everyone. My biggest regret is not getting a photo of the entire group. I guess it speaks to us being in the moment and non-stop chatting but boy is that a bummer.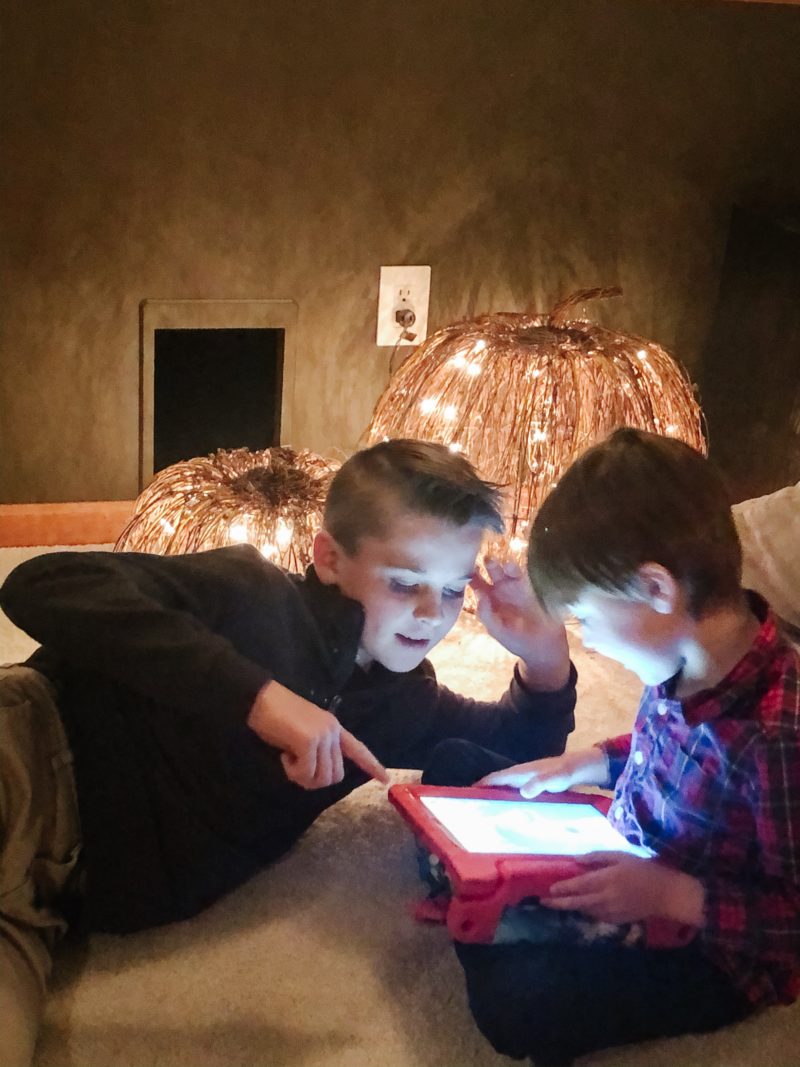 My two were the oldest and had so much fun playing with the cutie pie cousins. Loved seeing them hit if off so well. Very thankful for our time in Pennsylvania.
OUR ANGEL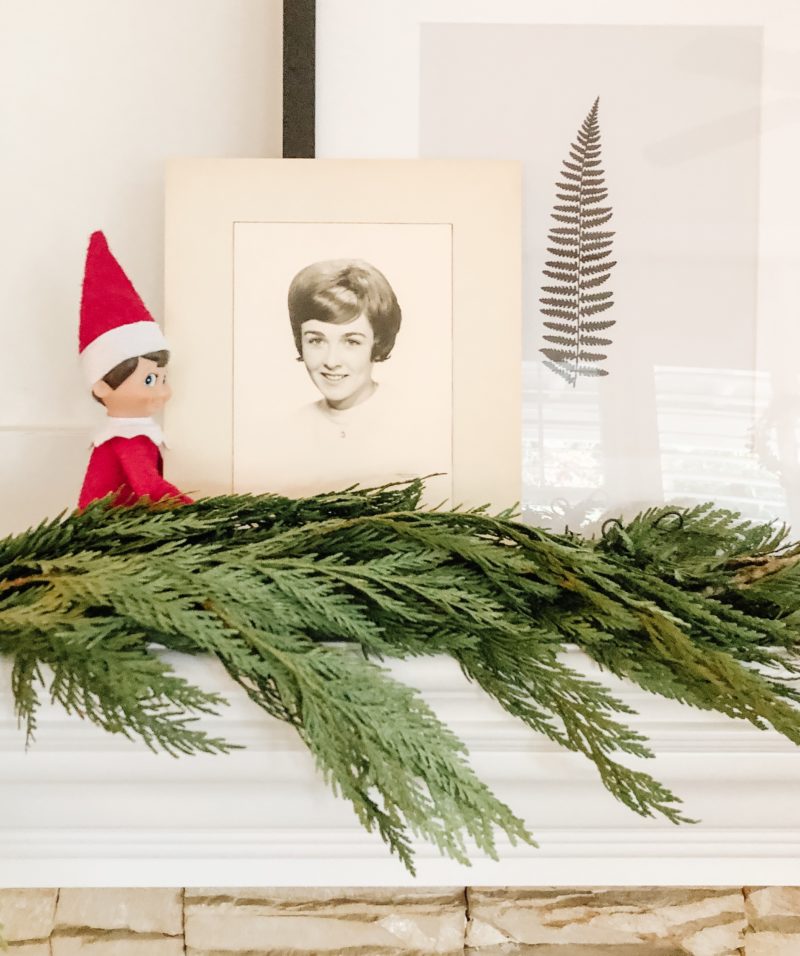 Most of you know this was the first Thanksgiving without my mom. It was harder than I thought it would be. But our sweet elf, Candy Cane, made sure we knew he was thinking about her, too.
Until next time, PA! I am currently shooting a fun and affordable Christmas table as well as a gingerbread house making party. I will share both very soon. Make it a great Monday.