Good morning! It feels so good to be back. I took a nice long break to just savor the time with my family. Of course it went by far too quickly but I am so thankful for the quality time we had together. And now I am back doing what I love with all of you. I hope you had a really wonderful holiday season with your families. Here is a bit of what we have been up to as well as thoughts for the new year.
BEACH SUNSETS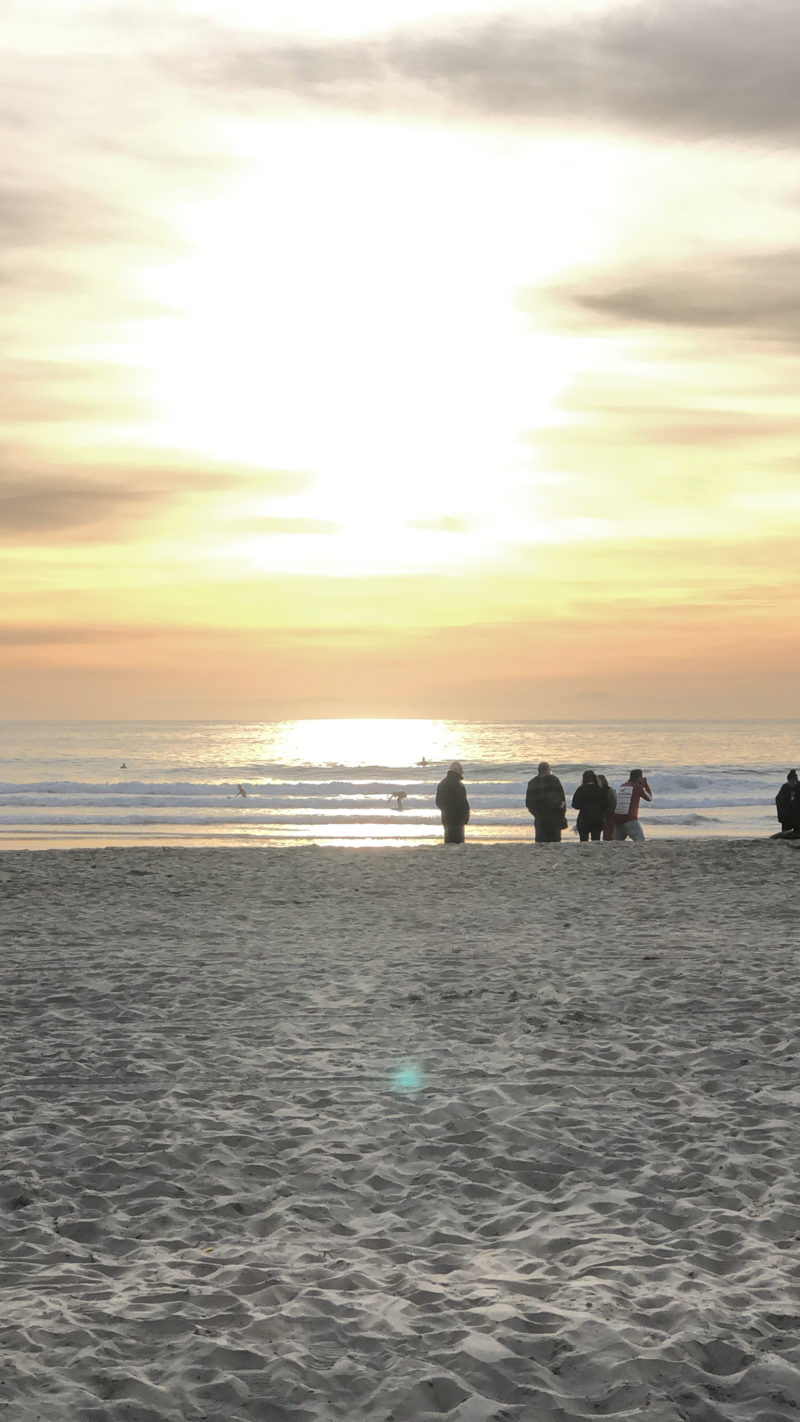 Sunsets at the beach are always a good idea. There is something so peaceful and beautiful about this scene. Hoping to make it to the beach for more sunsets this coming year.
QUICK GETAWAY
I snuck away with this guy for a little staycation. Usually, we do it right before Christmas but this year we waited until after. It's easier to get away when we don't have to spend time traveling. It had been 8 months since we had a night away and long overdue. We find that nights like these are really important for our relationship. It can be a challenge finding the time and a sitter but always well worth the investment.
LIDO HOUSE HOTEL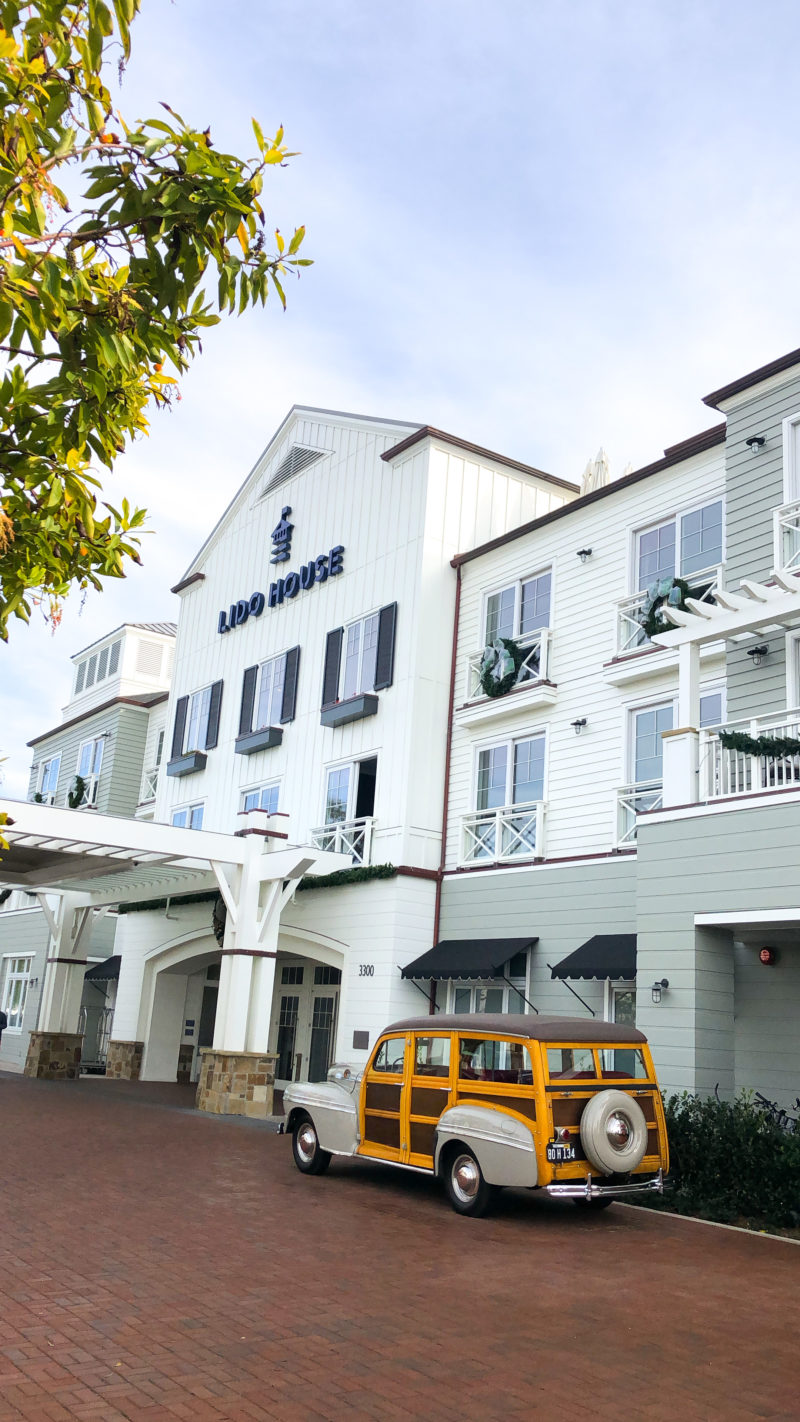 If you are heading to Southern California, you should check out the Lido House. It's a boutique hotel with so much charm. We like it because you can walk to all of the local shops and restaurants. They also have bikes and we always take those to the beach. We hit up our favorite places to play pool and darts and just shake off responsibility for a bit.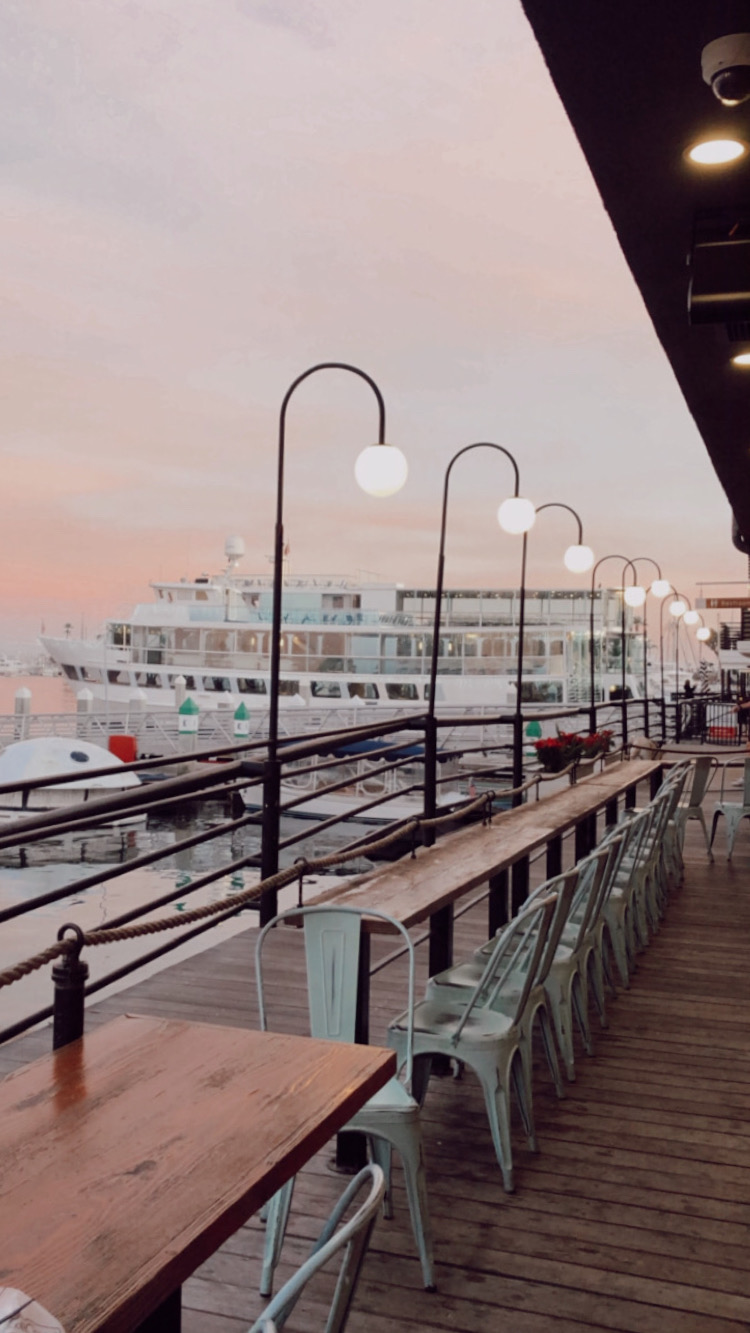 Situated on the marina, the views from the restaurants can't be beat.
CASUAL VIBE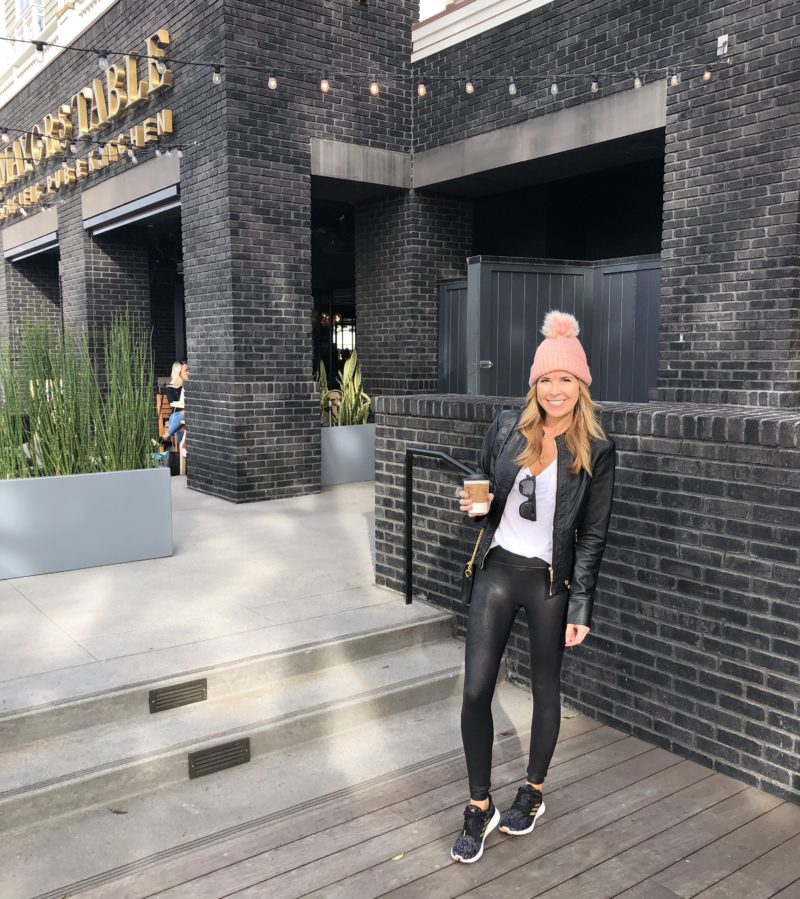 leggings |  jacket | hat | sunglasses | sneakers | t-shirt
Besides taking an outfit for dinner, it's so nice to just be in causal, comfy clothes the whole time. It was a definitely chilly but we were blessed with blue skies.
BIT OF SUNSHINE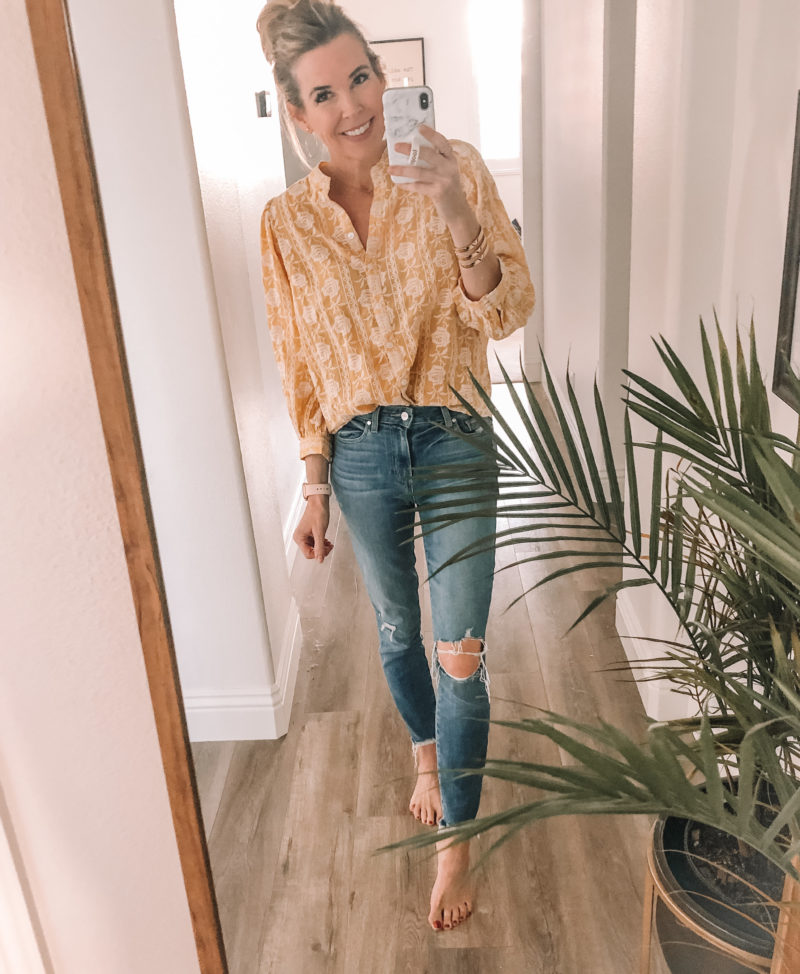 My sister hooked me up for Christmas with this darling blouse. I love it so much. It will look darling in the warmer months with white jeans or shorts but looks so cute with jeans, too. The embroidery on it is just beautiful.
NEUTRAL PALETTE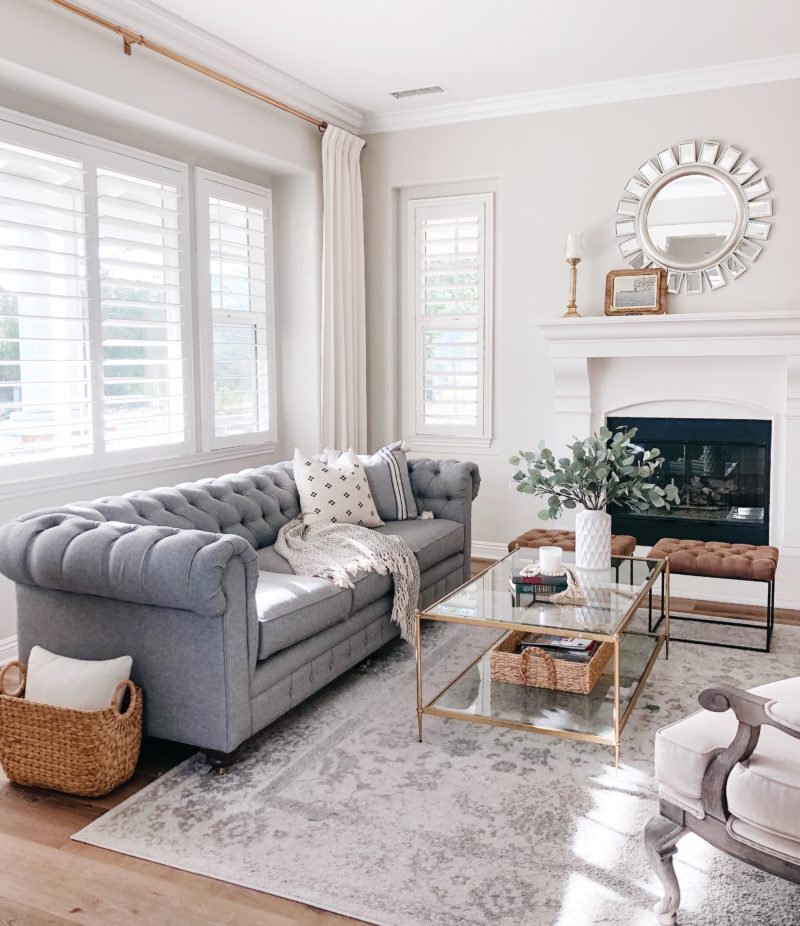 rug | stools | table | drapery rod | sofa | mirror
In home news, we took down all of Christmas and the house feels so neutral and simple. It's actually a look I am really appreciating right now. This rug has been a good one for us. Allows me to mix in any colors because of it's off white and gray tones. You can grab it for under $200 which is a total steal. The faux leather benches have been the biggest surprise. We LOVE them. they are extremely comfortable and lightweight so we can easily move them around. Also well under $100. The sofa was made locally and is no longer available but this one is quite similar.
HEALTHY CHOICES
I read this book cover to cover. While I have been eating these foods for years, it was fascinating to read the science behind all of it. Max Lugavere lost his mom to early onset Alzheimer's and knows the painful journey. He is determined to educate others so that they can do their best to avoid the diagnosis (1 in 4 over the age of 80). It's definitely changed how I look at food at it's likely impact on my health.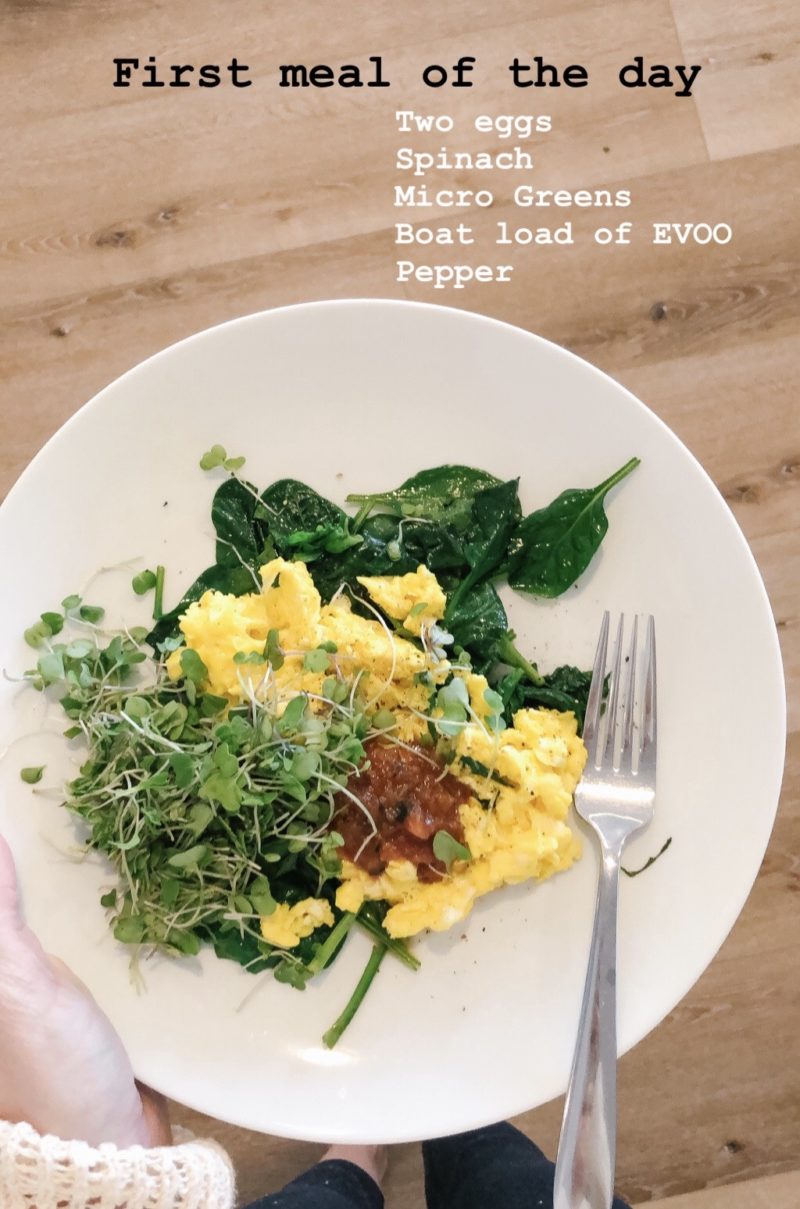 Making a huge effort to only eat real foods and use Extra Virgin Olive Oil as my only cooking oil. Little changes can make a big difference.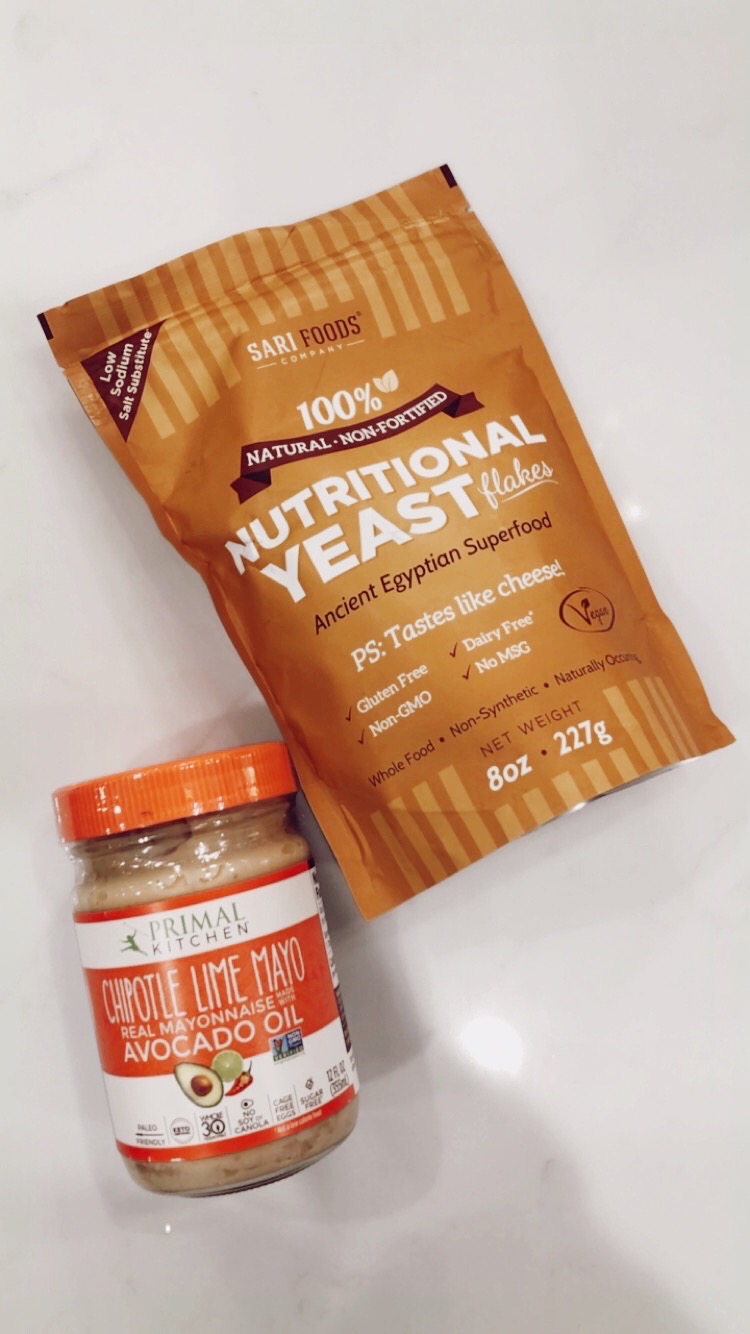 chipotle lime | nutritional yeast
If you are hoping to clean up your nutritional game, these are two great items to have on hand. The nutritional yeast (sounds weird) really does taste like cheese. A nice substitute if you are dairy free. So good on eggs and veggies! While we don't intend on going nuts with all of this, just being mindful of healthier decisions is really important to us. I want to be around for my children for many years to come.
LOOKING AHEAD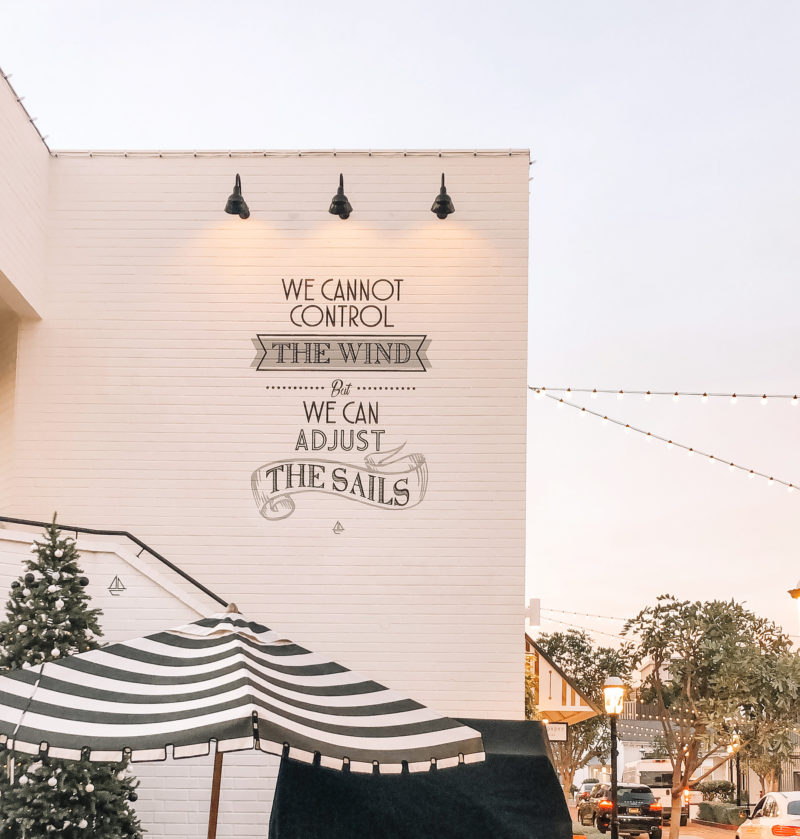 It seems like every time a new year rolls around people start listing off their goals and ambitions. Myself included. I love that but this year it's not for me. Odd, I know. Last year kicked our asses and yet this quote sums it up so well. "We cannot control the wind, but we can adjust the sails." Powerful, right? Whether it's illness, broken relationships, financial pressure, natural disasters or a myriad of everyday challenges, the winds will always be changing. How we respond and adjust is everything. And all that we can control.
Instead of listing of all of my goals for the year, I am hoping to focus on gratitude. Gratitude for what already is. Choosing to sit in these moments rather than aim for what is next. To enjoy where we are in life and appreciate all of it. It's a practice and one that I really want to focus on. Seems to fly in the face of what we are taught and I have no evidence that this is a good idea so I am in no way saying abandon your hopes and dreams for all that is to come. Maybe it's just how I need to respond to the changing winds right now. How are you responding?
*My friends in Australia, I can't begin to imagine the suffering you are all enduring. Farmers who have lost it all, animals displaced and firefighters who are beyond exhausted. Beyond donations, we know you need a miracle and that is what we are praying for.