Good morning. How is your Monday starting out? Not gonna lie. While I did get in my workout, I am absolutely dragging. But I think the fatigue is just relief from a busy and emotional weekend. Here is what we have been up to lately.
LOVE & OPEN ARMS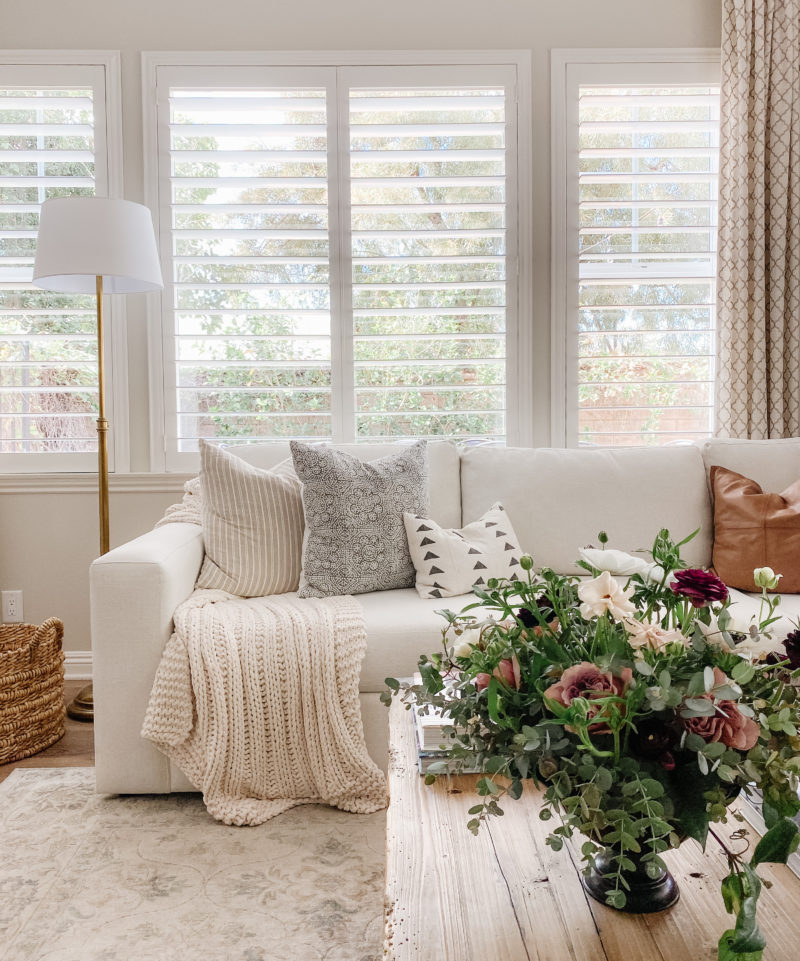 Friday morning was the first Love and Open Arms meetup. I decided to host the first one in my home and I am so thankful that I did. I am still processing the morning and can't wait to share more. What a beautiful and brave group of women. There was an instant connection they walked through my door and I am so grateful for the time we spent together.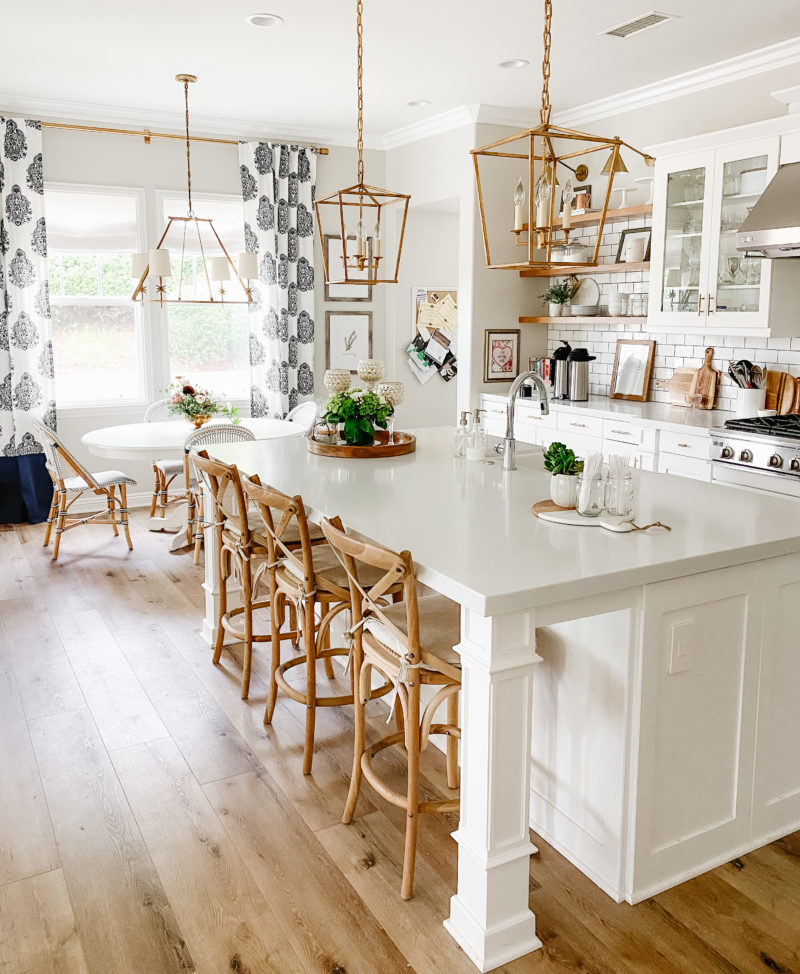 stools | chandelier | pendants | table | chairs
After the ladies left, I sat back and thought about how much my mom would have enjoyed the morning. I felt her presence the entire time. It was a powerful few hours and I encourage any of you going through the Alzheimer's journey to find a support group.
SIGNS FROM ABOVE
My husband, after working tirelessly on our powder room, helped me prep for the meetup and then went to work. He texted me this photo. These flowers, purple in real life, were blooming right outside of his office. A symbol of someone lost to Alzheimer's. Such beauty.
NEW DATE NIGHT SPOT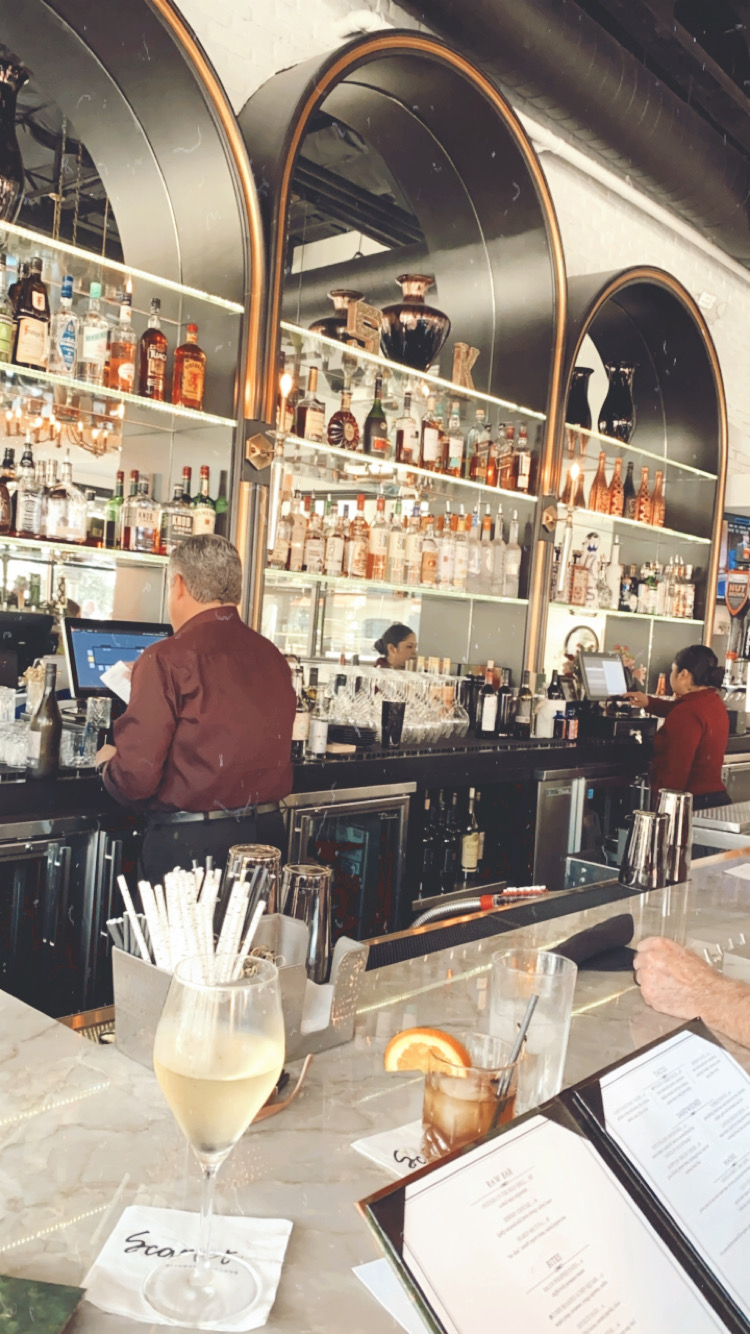 Friday evening we treated ourselves to an evening out. I was immensely grateful for the morning and was anxious to relax with my hubby. If you are local, Scarlet is a fantastic new spot.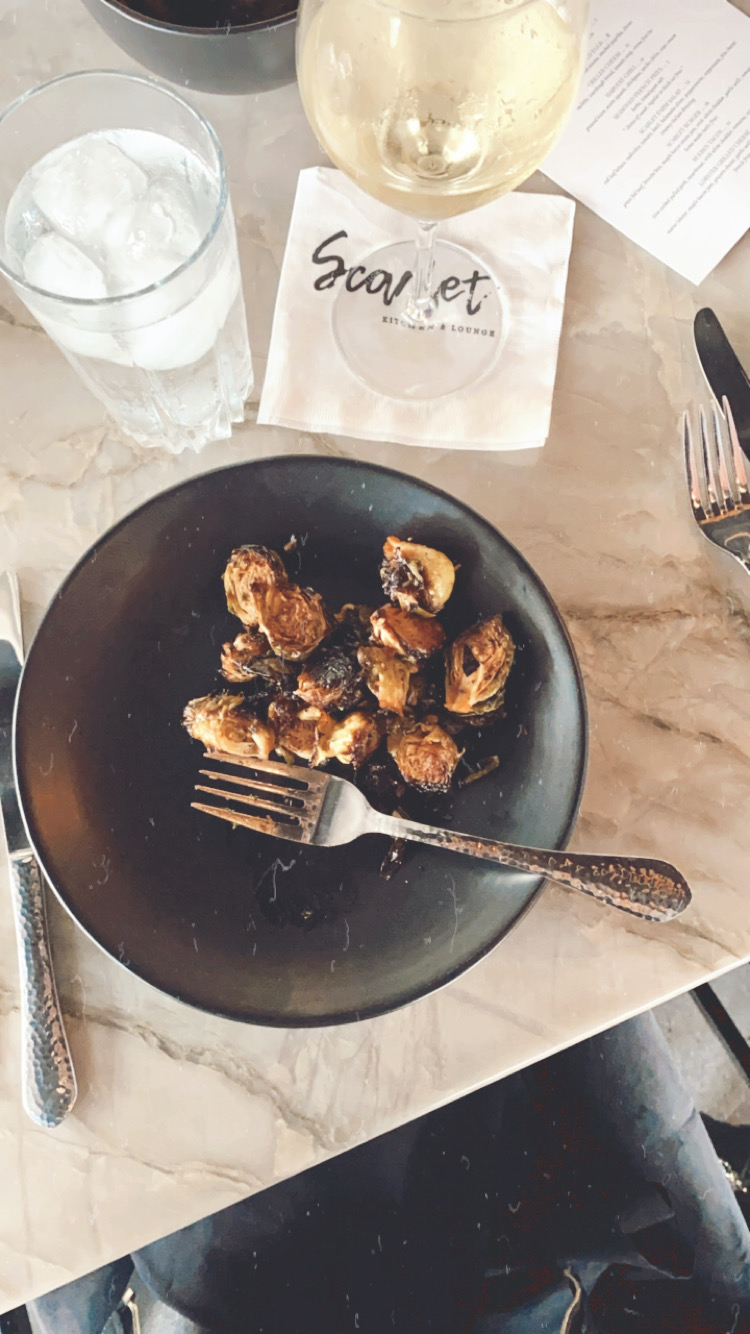 The food is top notch. I highly recommend the brussel sprouts and the lobster grilled cheese. It's a good one to split with someone. I've been so bad about snapping outfit photos lately but these leggings and this Amazon jacket have been on constant repeat.
RAINBOW CONNECTION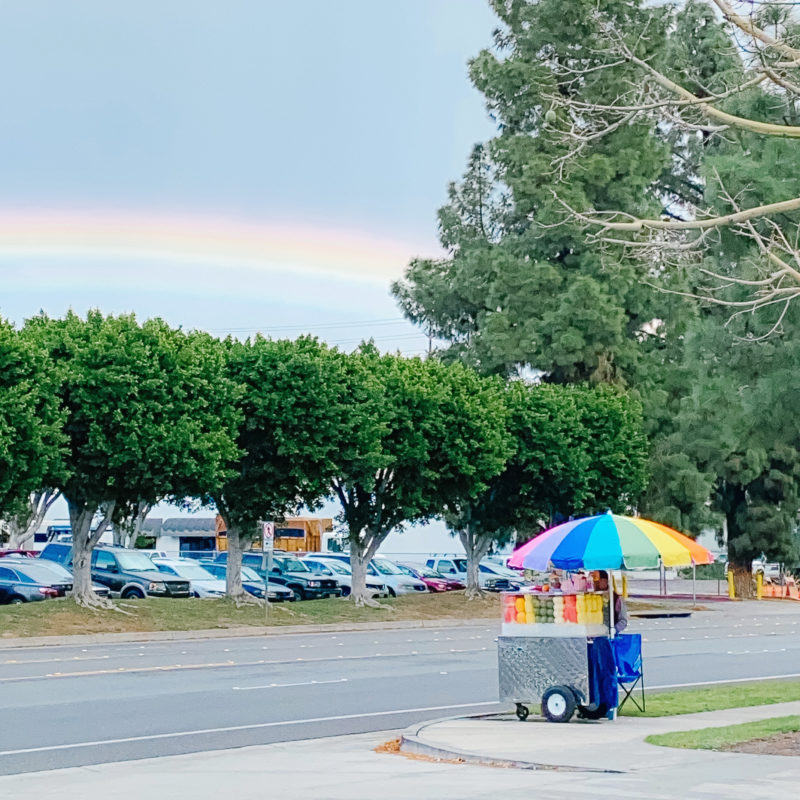 Saturday morning found us up at 6:00 am and heading to a volleyball tournament. It was a great way to spend a rainy day and when we walked out of the sports center a beautiful double rainbow filled the sky. The rainbow fruit cart was the icing on the cake. Picture perfect.
GREAT SALE CODE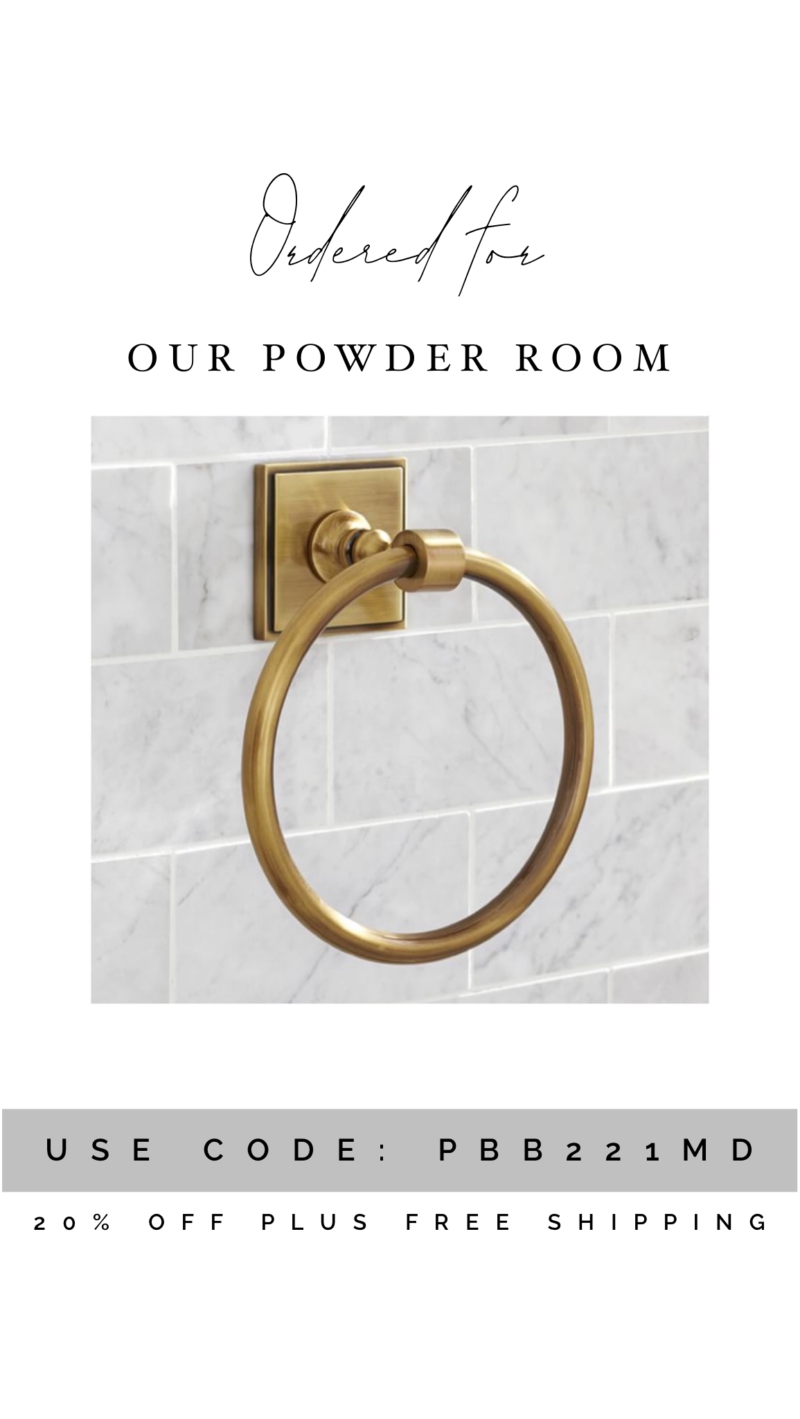 I'll be anxious to share our powder room with you very soon. We are still working on the finishing details. I ordered this towel ring and was surprised to receive $18 off. That's huge. If you use the code listed above, you should receive 20% off plus free shipping. I'm sure there are some exclusions, but it's worth a try.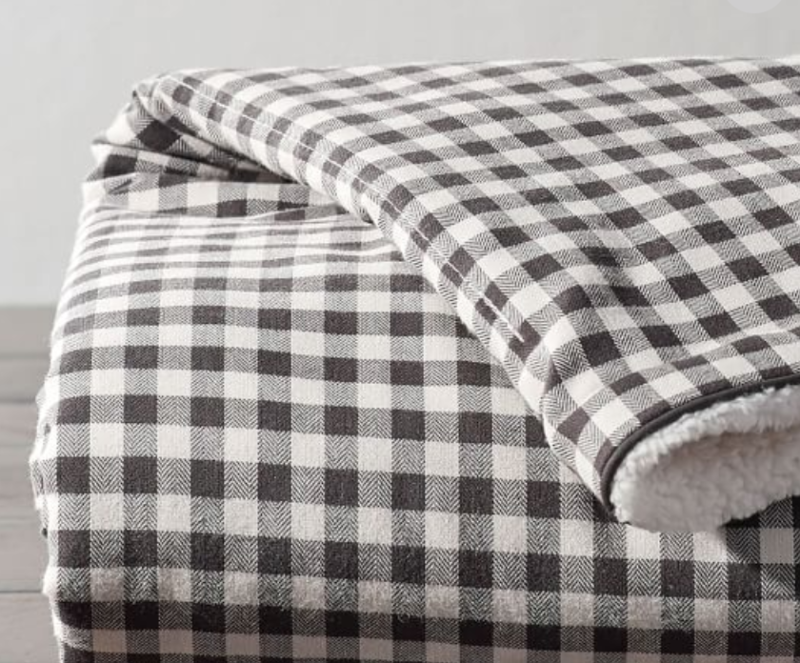 Cutest gingham throw. This would look darling on the end of a bed. Great sale price, too.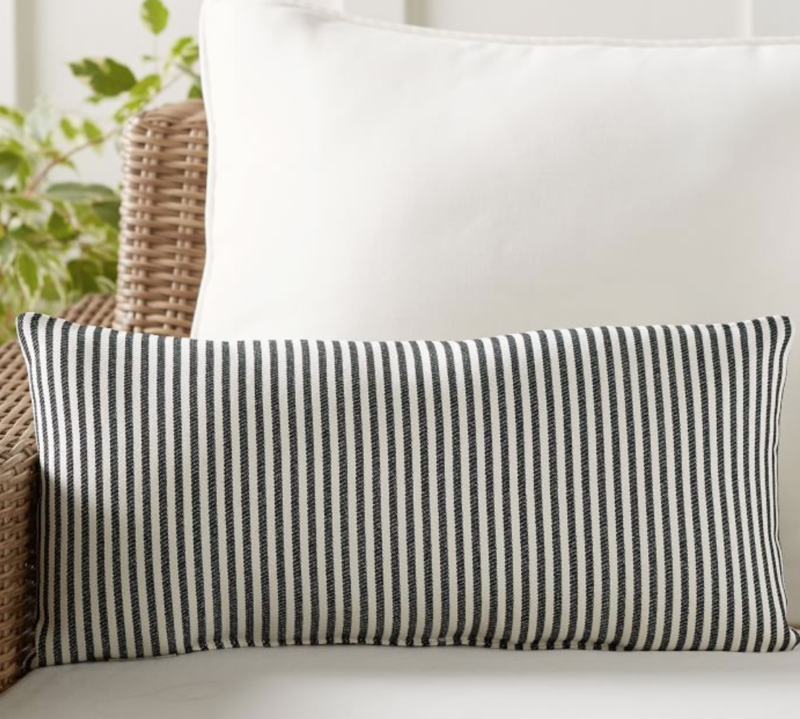 With Spring around the corner I have my eye on new outdoor pillows. These are so classic. Love a great stripe.
And now I need to hit the ground running. Meal planning, content creating and laundry duty are all calling my name today. Wishing you the best start to your week.