Good morning. What a weekend. It's safe to say I am nowhere near ready for the week but waking up with such gratitude. Our baby girl turned sweet 16 this past weekend which is impossible to believe. We were all warned about how quickly it would go, but until you experience it, it doesn't quite resonate. Emotional milestone for sure. Here is a recap with our Monday Morning Wrap Up.
GORGEOUS BIRTHDAY WEEKEND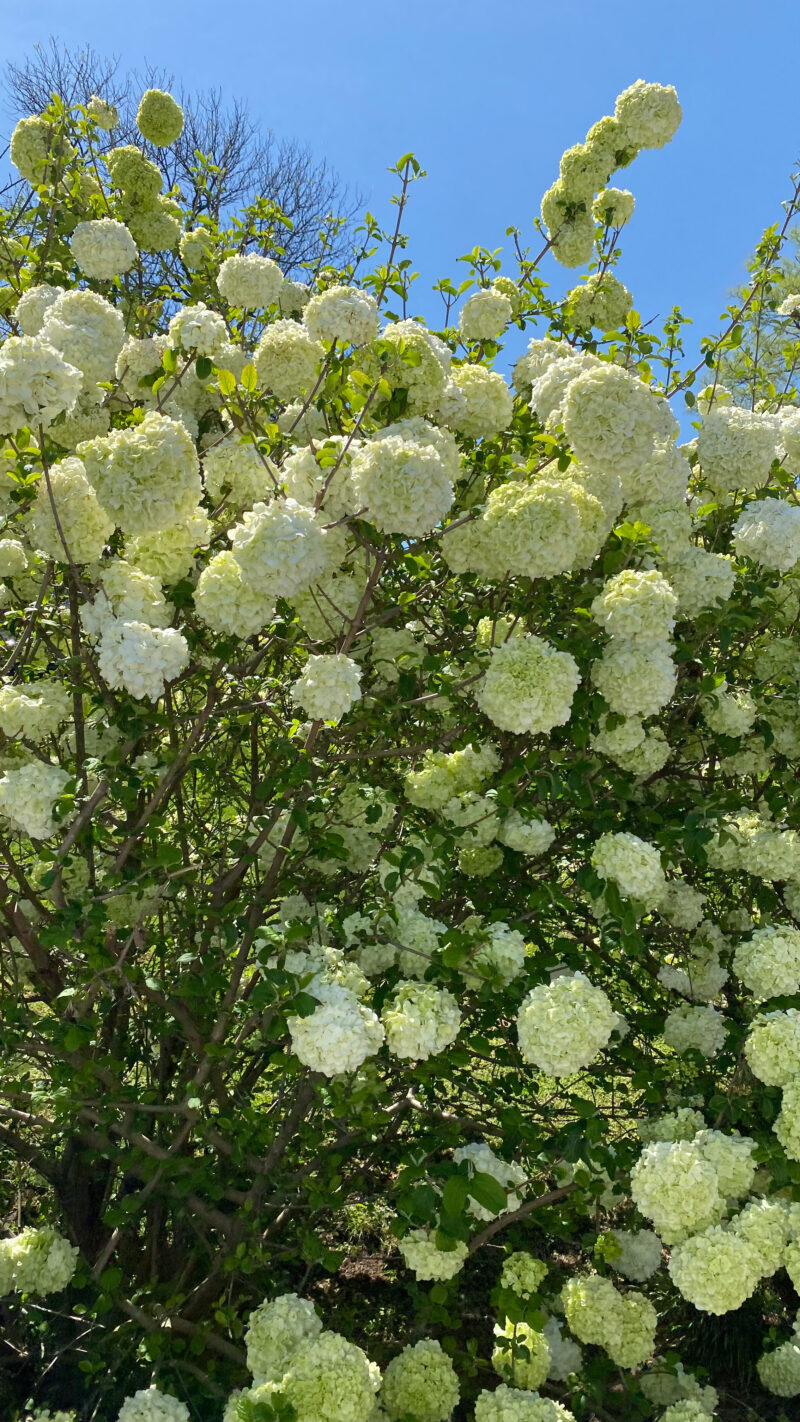 We were so fortunate to have temperatures in the 80s. That is a dream for my daughter so the blue skies and sunshine were a huge gift. And no exaggeration, on Friday night absolutely everything exploded and Tennessee is once again so green. It takes your breath away for sure. It also makes you sneeze, so there's that.
THE BIRTHDAY TABLE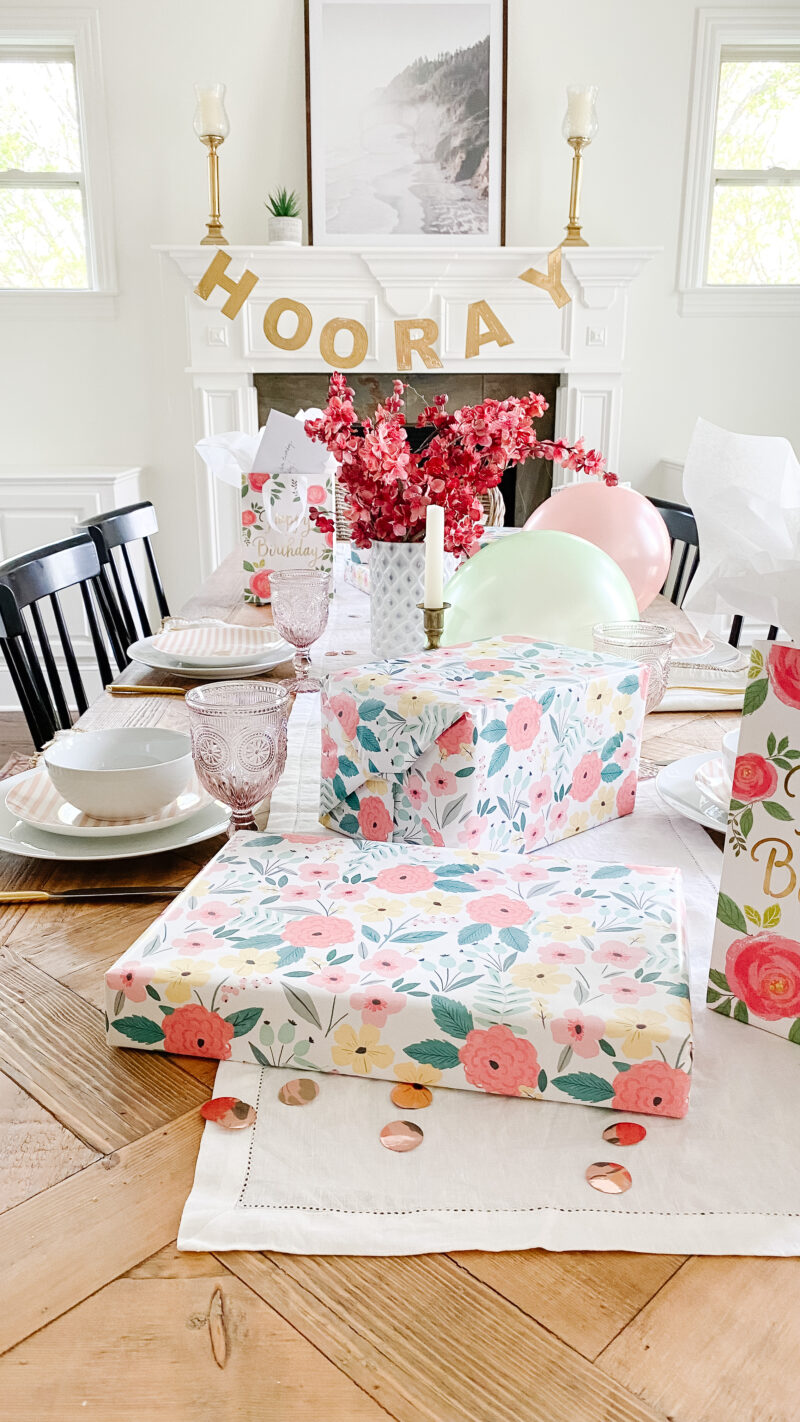 My mom always decorate the table each year for birthdays and we have carried on that tradition. The funny thing is that we used to do it when our children went to bed but now they stay up later than us. It's getting harder to surprise them. The cute flower paper is from Target and the pink glasses are from Amazon.
SWEET 16!!!!!!
I won't go on and on but I would be remiss if I did not give this young lady huge credit. She embraced moving across the country with such an open heart and open mind. We could not be more proud of her bravery and the person she has become. I am so thankful for the joy she brings our family. My cheeks literally hurt at dinner last night from laughing so much and for that I will always be grateful.
THE HAMPTON SOCIAL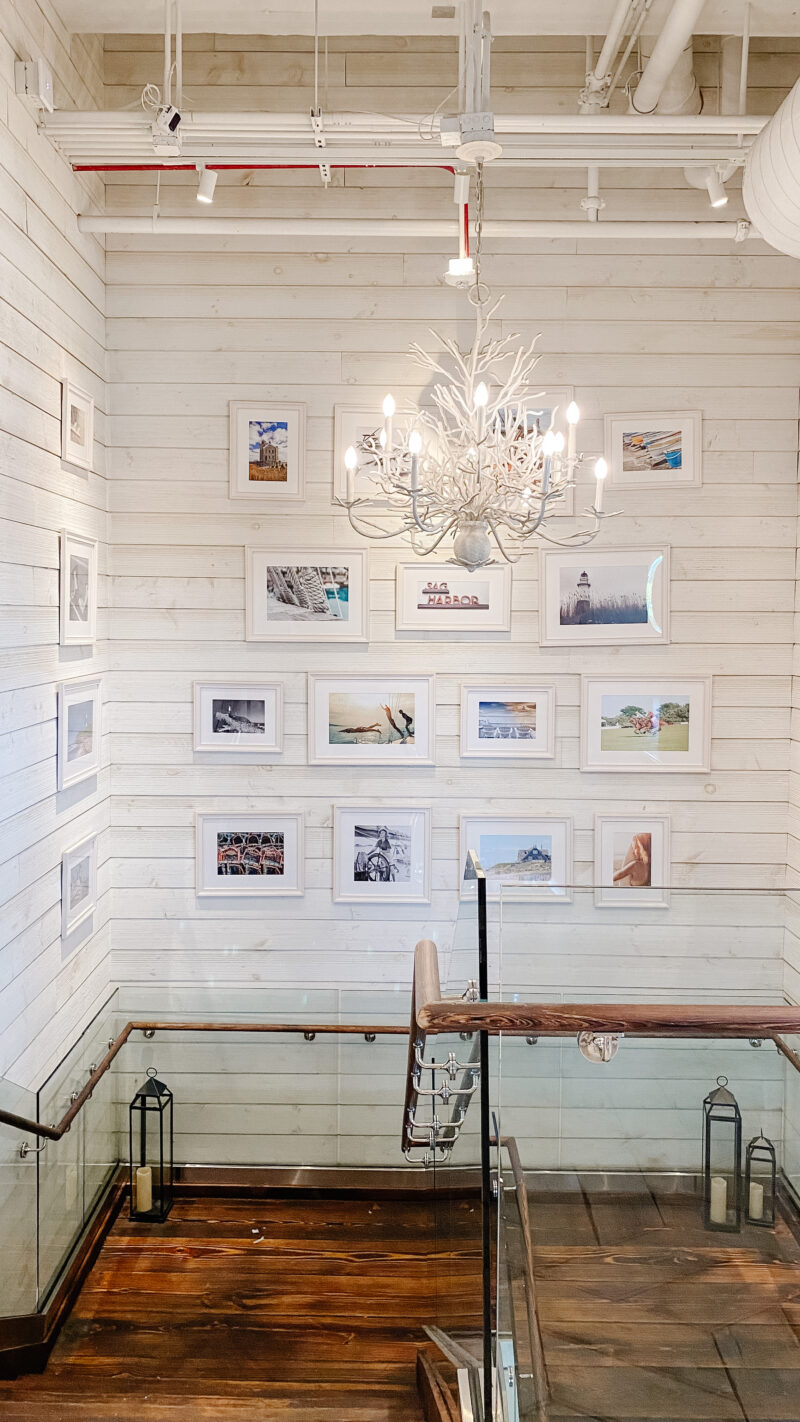 If you are looking for teen birthday ideas, we did a late lunch for Riley and her friends at The Hampton Social in Nashville. One on one time with friends is much more her speed and would prefer that over a party any day. The restaurant is darling and very feminine. Perfect for a Sweet 16.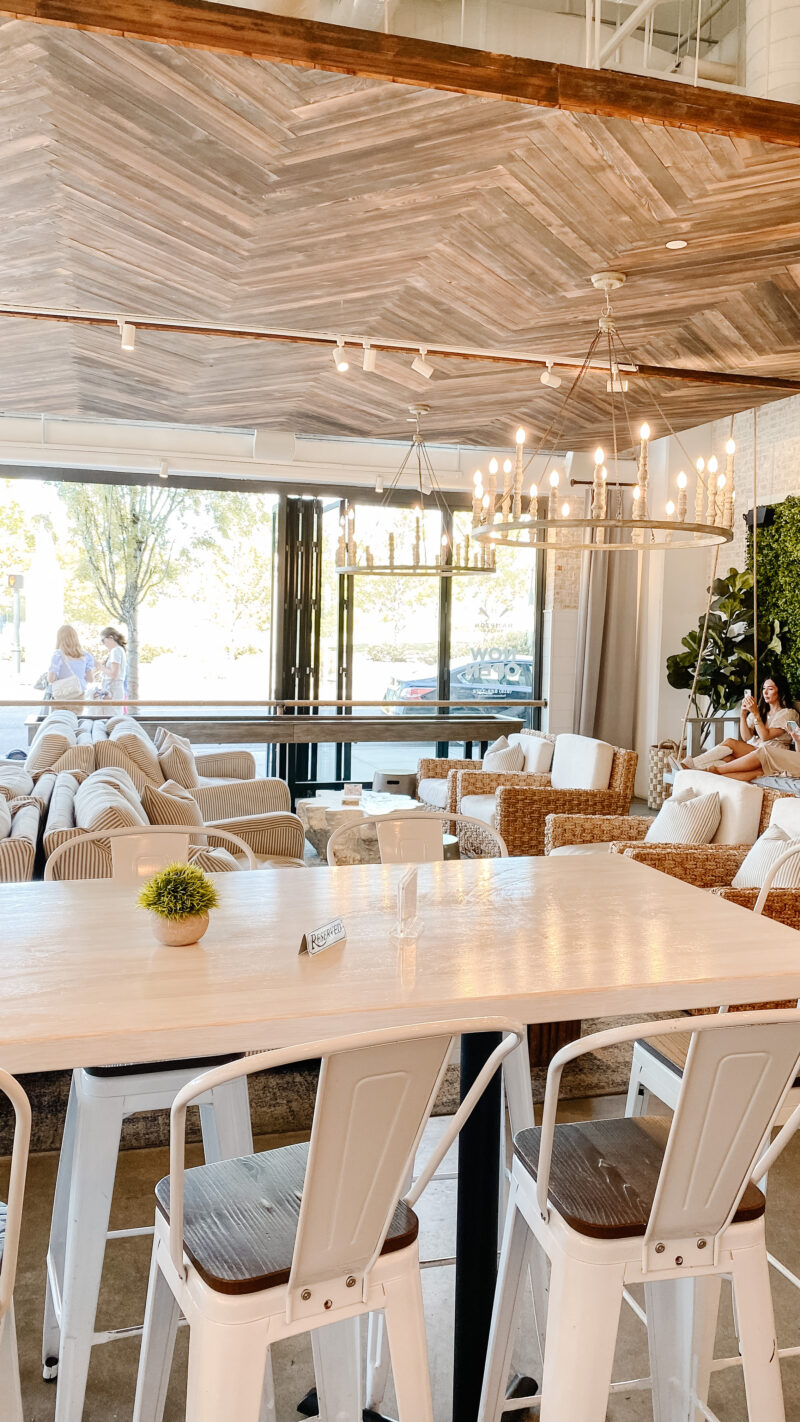 This downstairs is more of a lounge space while upstairs is filled with really cute tables. We let the girls sit and their own table and enjoy while my husband and I had lunch at a table for two. It's an incredible group of friends and we are so thankful to each of them for welcoming our daughter. And good job parents as each one is so polite and kind.
This restaurant has tons of great spots for snapping photos. If you are a parent of a teen girl you understand the importance of that 😉
BEYOND GRATEFUL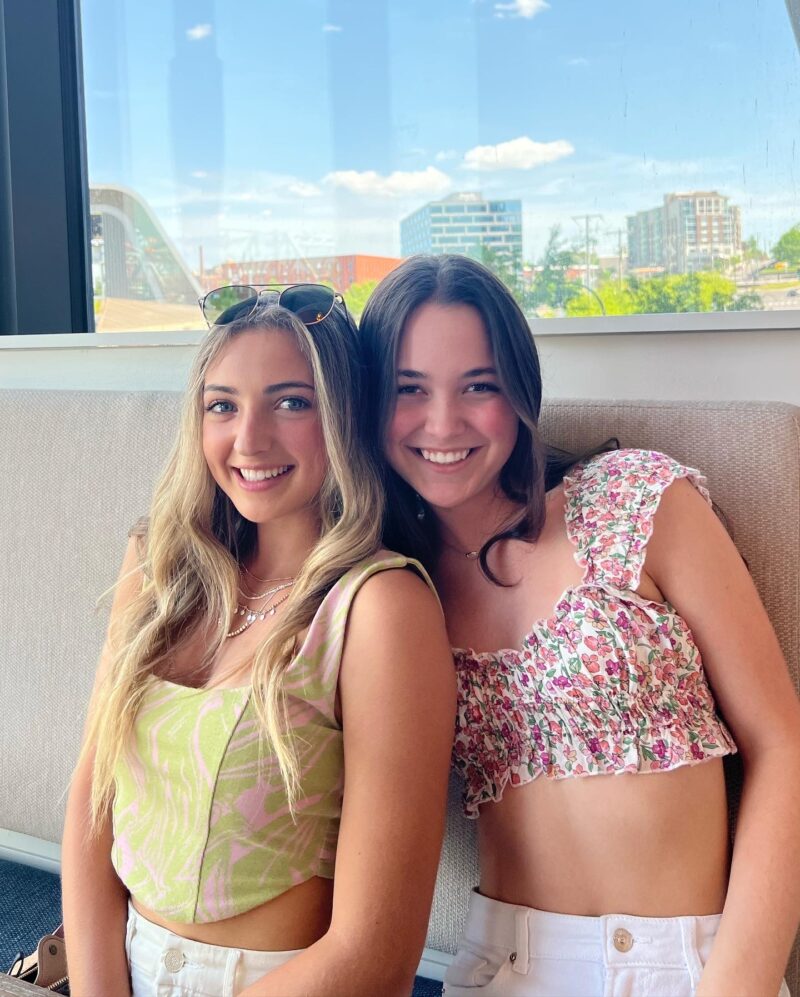 The smiles say it all. It was a really good day celebrating our sweet girl. We capped the night with a family dinner so all in all, a successful first birthday in Tennessee.
THE BALLOON GARLAND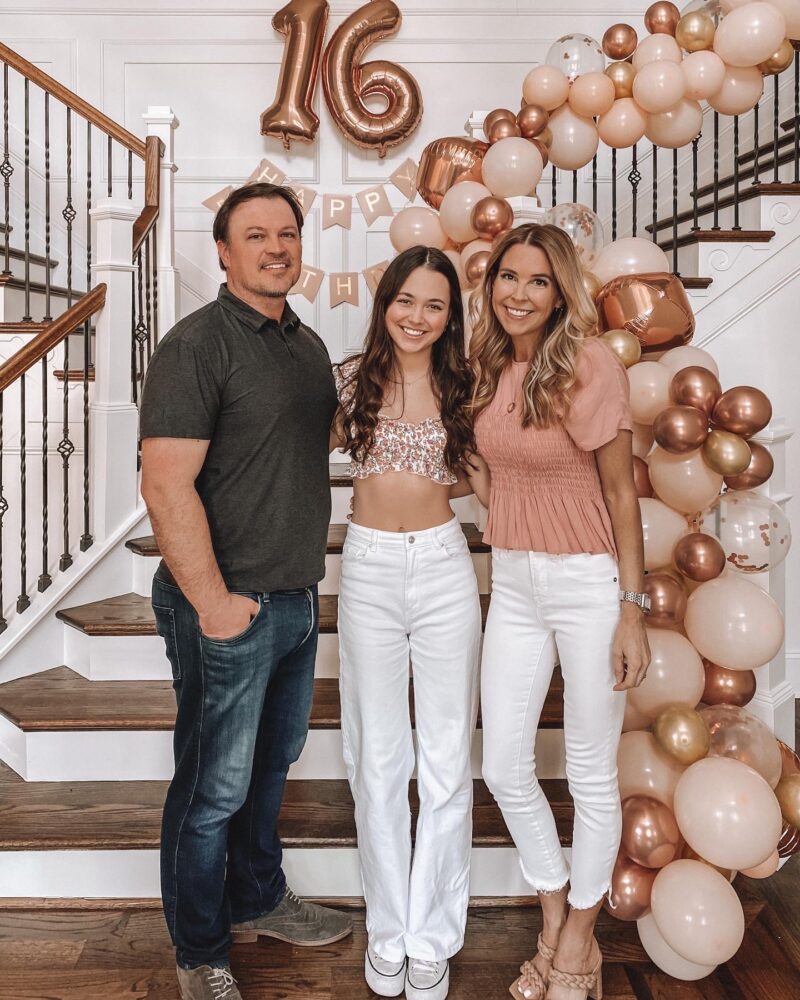 The balloon garland was a hit. There were so many questions so I will do a separate post soon with some helpful tips. But for now I wanted to share what we used so you can do the same:
Start to finish it took about an hour an a half to create and hang. It's a lot of bang for the buck and a professional version will cost hundreds. Plus you can enjoy it for days which is really cool.
THE STAR OF THE SHOW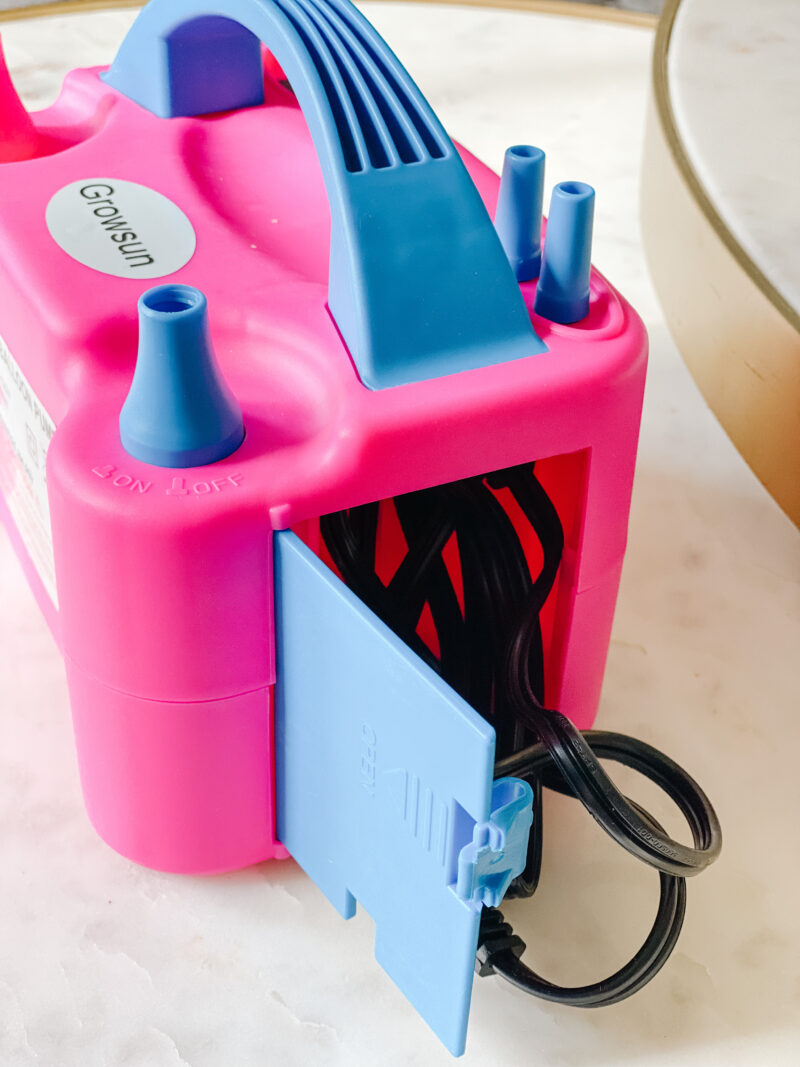 Stop what you're doing and order this balloon pump. If you know us well, you know we blow up balloons for every birthday and have always used my husband's air compressor. He even walked in the foyer with it this past week to start on the balloons. He was shocked when I whipped out this tiny machine. He doubted it big time but it was a miracle worker. It blows the balloons up in seconds. I like how the cord tucks into this side door so it's really easy to store or transport. This might be one of my favorite things we own now. It's genius and it took us far too long to hop on board with this little pump.
And that brings us to Monday! Time to meal plan and get some food in the house. Anyone else in the same boat? Wishing you a great start to the week.