Good morning! How's your week so far? I can't believe it's already Wednesday. I plan to get caught up around the house and in the laundry room today. Not glamorous but thankful for a day to get things done. Mother's Day is just around the corner. I was reminiscing last night about how we spent last Mother's Day at an arcade because it was our son's birthday. It was empty! So if you are looking for an idea. . . LOL. I've curated some of my favorite finds into a Mother's Day gift guide. Maybe you'll find something special for a lovely lady in your own life.
JUST FOR HER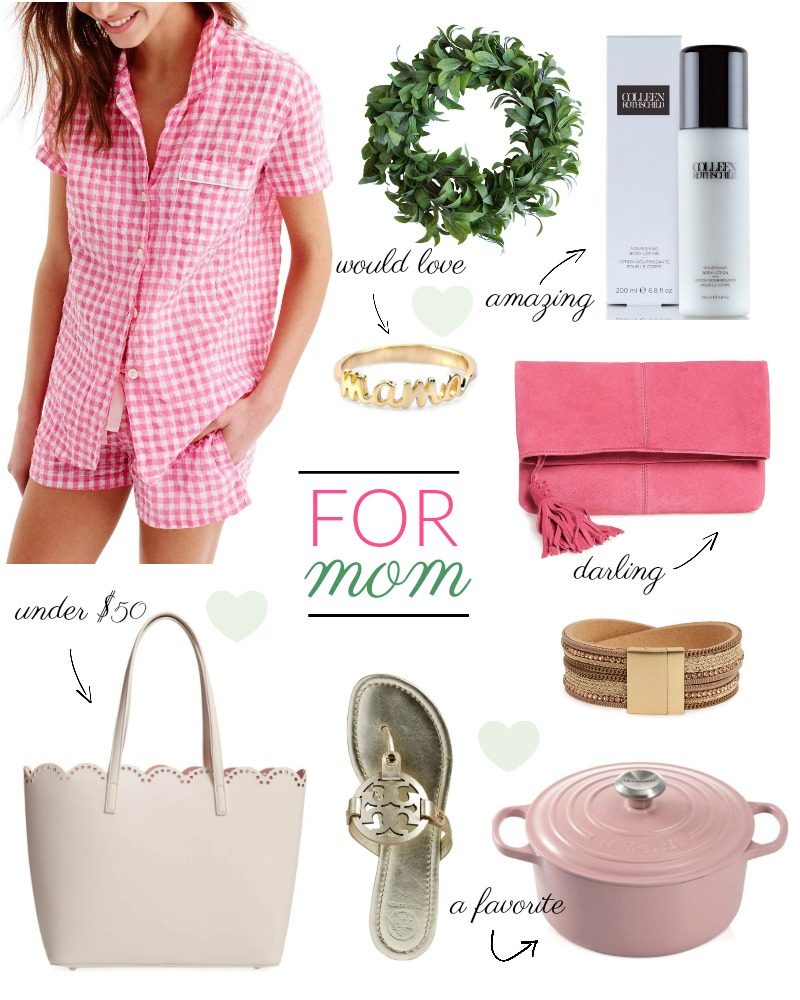 PAJAMAS: Yes to all things gingham. These also come in a really pretty green.
WREATH: I just hung this on our front door and receive so many compliments. Nice gift.
LOTION: This is the best lotion ever. Not joking. I've had two friends say they ordered it and are hooked. It's that good. Leaves my skin silky smooth.
RING: This!!! I call my own mom, "Mama" and this ring is precious. I would love something like this.
CLUTCH: Have this in gray. It's a great clutch to have in  your closet. The pink is perfect for Summer.
TOTE: Great price point at under $50. Can't go wrong. Could even fill it with a summer towel for a nice graduation gift.
SANDALS: Classic and beautiful. They come in every color.
BRACELET: Cuter in person. Really nice neutral cuff for the chic mom.
DUTCH OVEN: I never knew what I was missing. I absolutely love this. Mine is white and every time I cook with it I feel very fortunate. A great addition for anyone who likes to be in the kitchen.
LET'S GET PERSONAL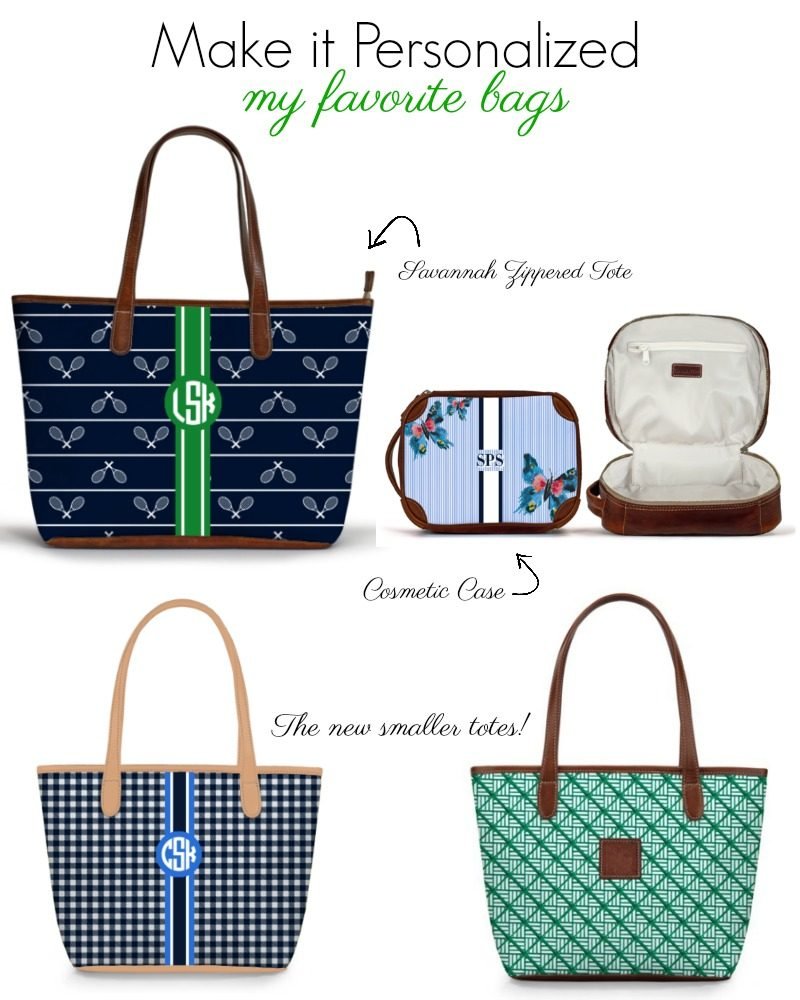 I absolutely adore my Barrington bags and carry one all the time. It's my go-to for sports games or when I am helping out at school. My favorite is the Savannah Zippered tote. But they just came out with a smaller version that is more of a purse size. I have my eye on the cosmetic case. I would love one for the next time I travel. You can customize your bag with absolutely any design. There are so many to choose from and now you can even customize the color of leather trim. If you are hoping to gift one of these for Mother's Day you need to order by midnight tonight so it arrives on time. I promise it's a gift she will LOVE.
TREASURED GIFT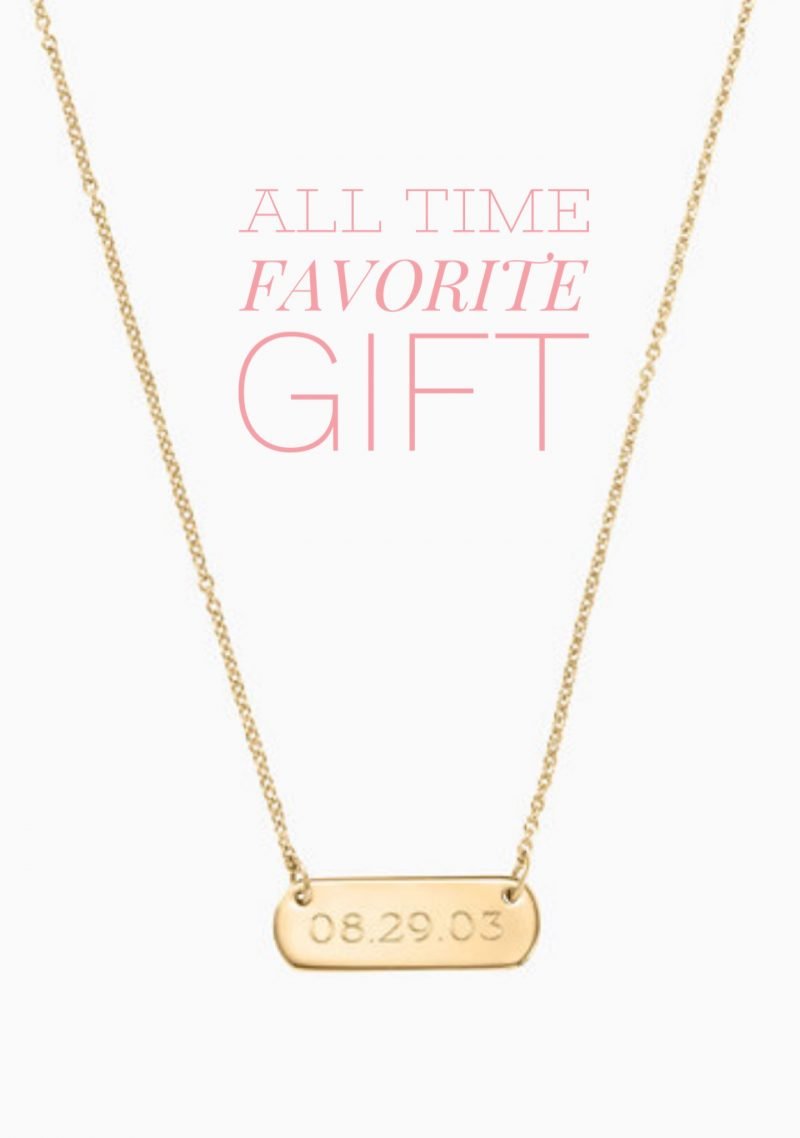 If I had to pick one thing that I truly love and wear on a daily basis it's this necklace. You'll see I am wearing it in pretty much every photo. It is currently on sale. While this makes an amazing Mother's Day gift, I would also recommend it for graduations and birthdays. You can choose any significant date. I have they day my husband and I met. Fives stars for this necklace. It's my very favorite.
FOR THE ACTIVE GAL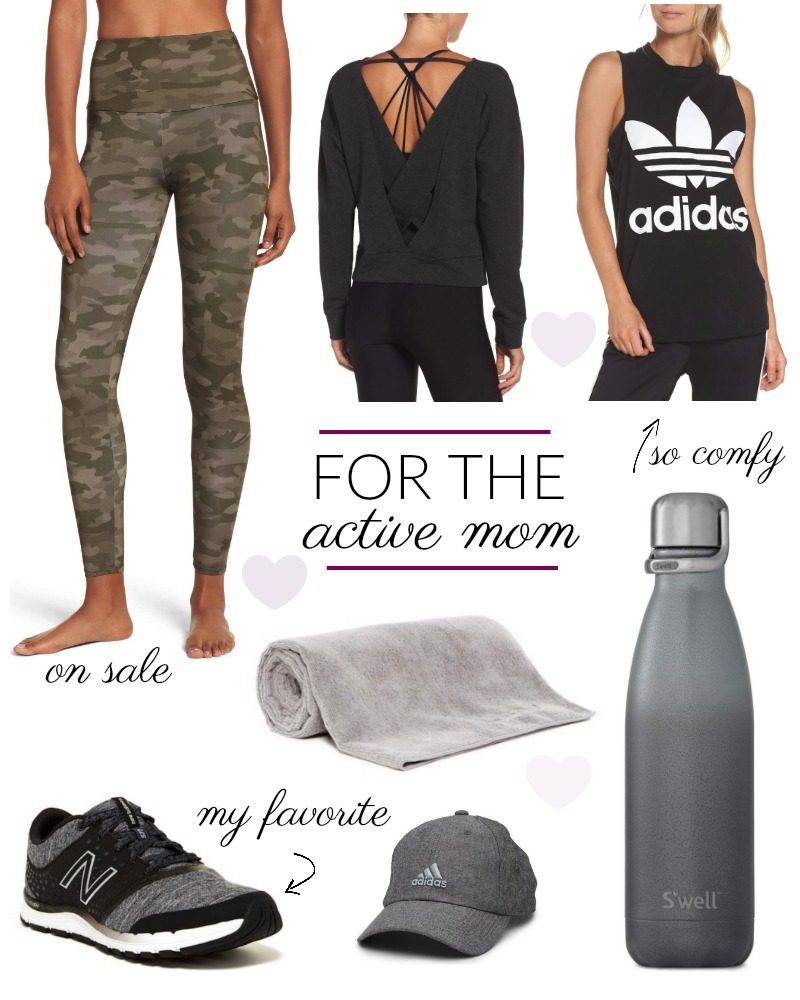 camo pants | top | tank | towel | shoes | hat | s'well bottle
Bring on the workout! Lately I have been so great about getting in my workout each morning. It helps keep my stress at bay and I also feel like I've accomplished something by the time I shower and get dressed. It's a great way to start the day. My New Balance are my go-to shoe. I can't say enough about them. Crazy comfortable and so affordable. The camo pants are on sale right now and super cute.
I hope this has give you an idea or two. I am off to be productive. But first, more coffee!!!! Have a great day, my friends. And thank you for all of the love and support on my Instagram post with my mom. Love you all.