Good morning and cheers. I've been looking forward to sharing this with you. Ironically it's coming at the tail end of our Dry January. In truth, we decided to just be very cognizant of what we were eating and drinking all month. Just as a way to reset and feel productive and strong. And moving forward, I am so excited to enjoy naturally made, natural wines. I actually have my sister to thank for this discovery. After she came to visit us in Nashville, she surprised us with the best gift. A box of three delicious wines landed on our doorstep. Knowing what is in commercial wine, she knew this would be something we would appreciate. My enthusiasm for Dry Farm Wines is something I am passing onto friends and that means you all, as well.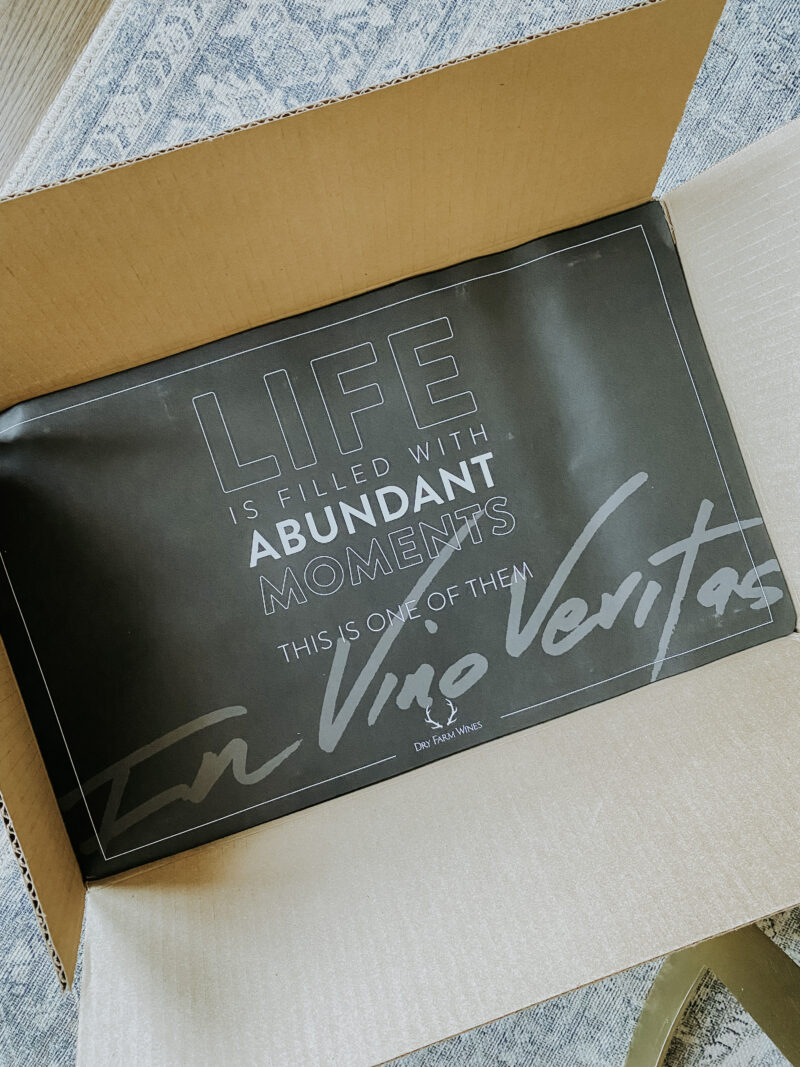 I've never been a big drinker. Mixed drinks and beer aren't really my thing these days, but I do enjoy a nice glass of wine. Gathering with friends, enjoying a lovely meal, engaging conversation, and savoring a glass of wine sounds like the perfect night to me. We've all heard about the Blue Zones (where people live the longest and healthiest lives) and moderate wine consumption is a cultural staple. But without question, even one glass of wine meant I would wake up in the middle of the night or just feel sluggish the next morning. After doing a deeper dive, I learned that most wines are in fact toxic.
WHAT MAKES WINE TOXIC?
Here is a short list of things you should know about in most wines sold in the USA:
They are manufactured, mass produced products
They contain chemical additives approved by the FDA
They contain high levels of sugar and alcohol
They are industrially farmed and heavily irrigated
Wine companies are constantly producing and trying to reduce costs. Most wines are filled with government-approved additives to create a certain sellable wine style. Thickeners, dyes, flavor agents – there are over 70 additives approved by the FDA for use in winemaking. And they don't have to include anything on the label.
DRY FARM WINES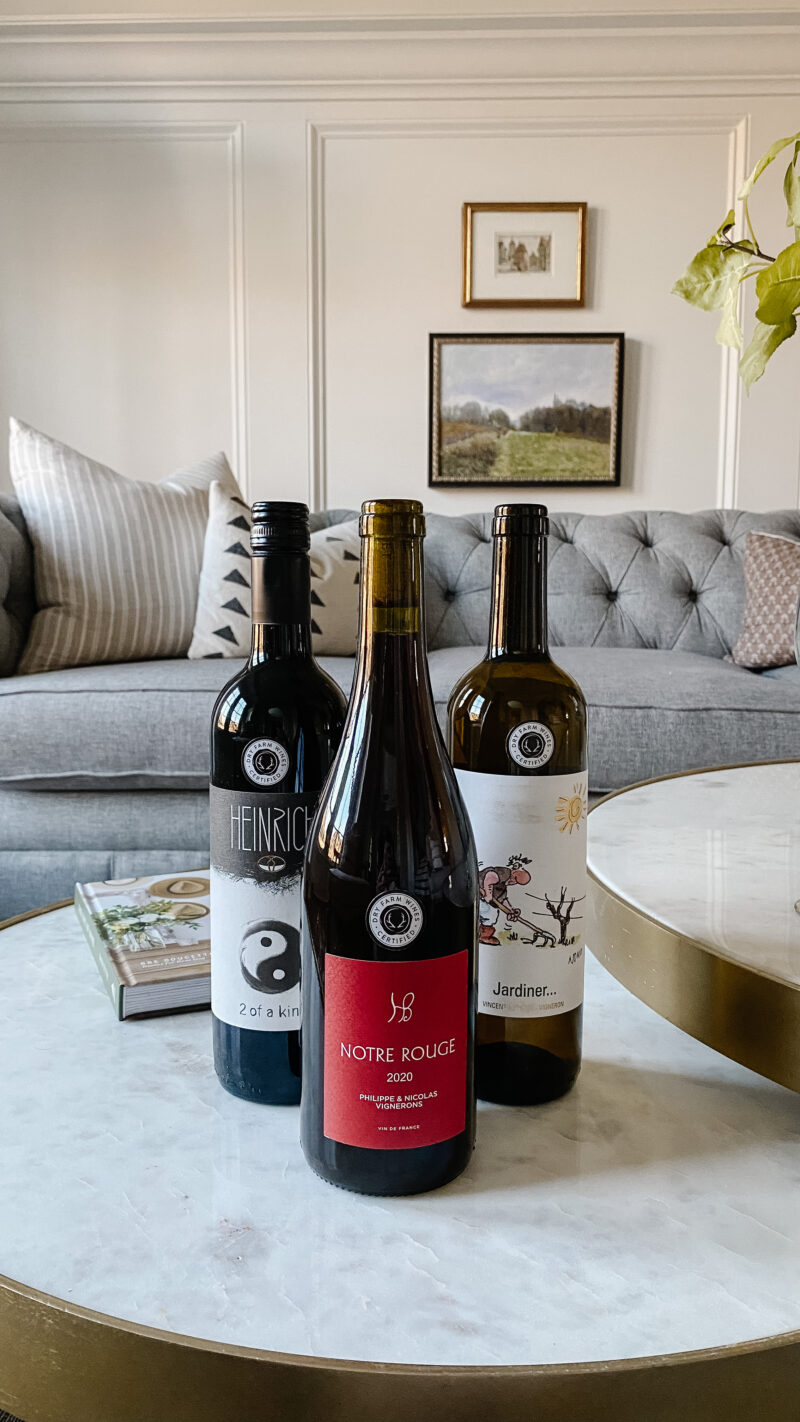 Founded by Todd White, Dry Farm Wines completely changed the wine world. 
Originally, Todd wanted a better way to drink. Since he was following a paleo and ketogenic lifestyle, he needed a way to quantify his wine. What was in it? Where was it sourced?
Dry Farm Wines developed a rigorous set of criteria to find the highest quality wines that were good for the planet and for the human body. There are only a few hundred wine growers in the world who meet these standards, but it ensures the purest product.
The list of criteria is huge, but here is an idea:
Organically farmed. No pesticides, herbicides, or other harmful chemicals
No industrial additives. No thickeners, dyes, or taste modifiers
No sugar. All wines contain less than 1g/L of total sugar (yes, it's possible!)
Lower alcohol. All wines are less than 12.5% alcohol
Lower sulfites. All wines are less than 75 parts per million sulfur
Only wild yeasts. No lab made or GMO yeasts
No irrigation. No man made water sources; only natural rainfall
Plus, every wine is lab tested by a third party enologist to ensure they meet the health metrics.
THE WINES TASTE GREAT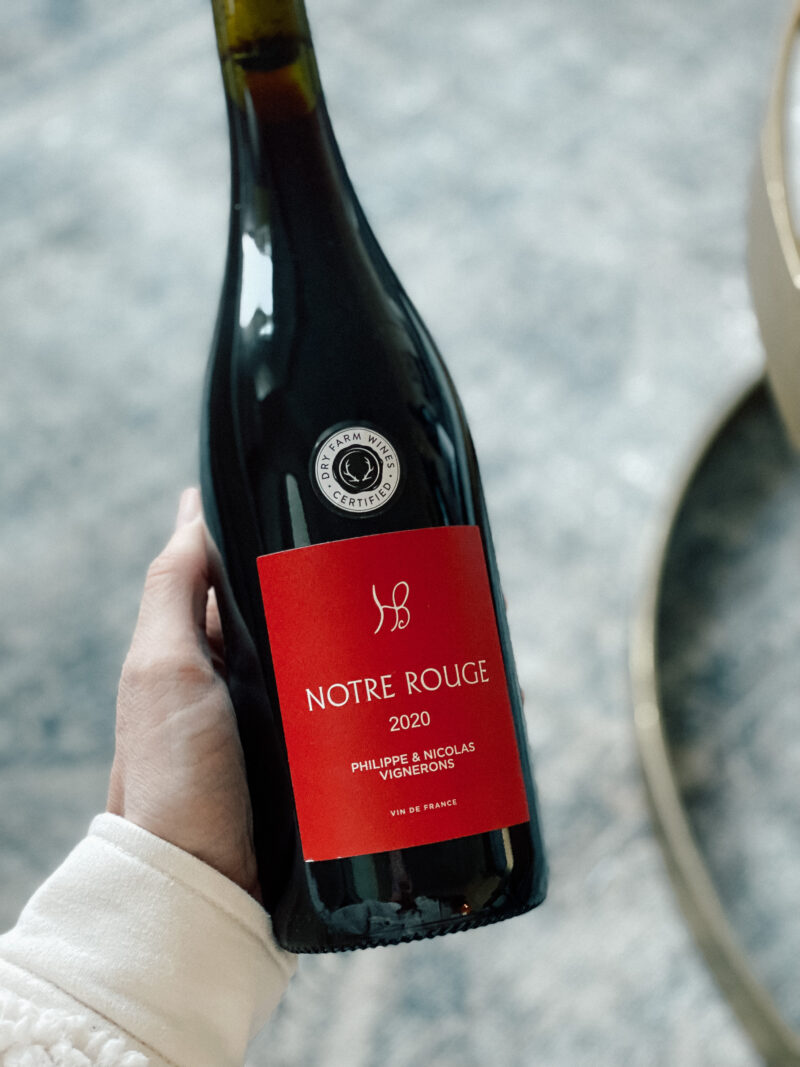 What struck me most when my sister sent the wines was how much we loved them. They feel alive and flavorful. And practically sugar free which is incredible (less than 1 g/L).
TIPS FOR ENJOYING NATURAL WINE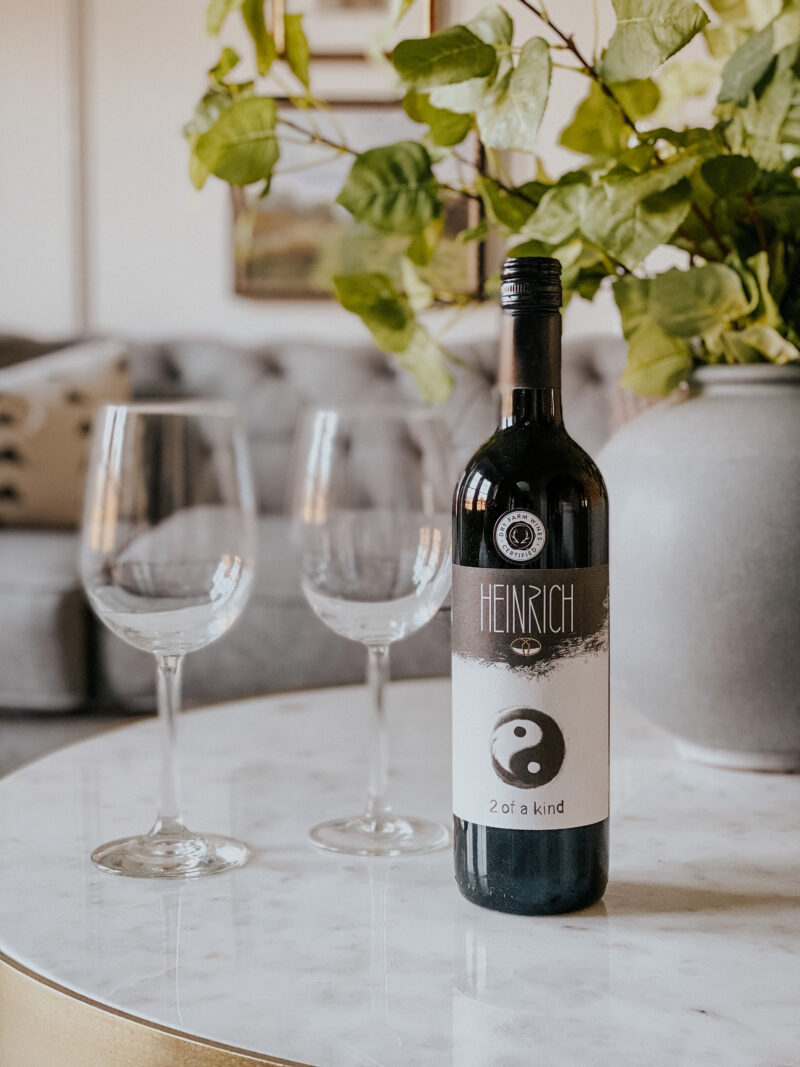 1: SET THE CORRECT TEMPERATURE
Typically reds are served too warm and whites to cold ( I am clueless on this and had no idea):
Reds: Serve at 55-60 degrees. Refrigerate for 10 mins or ice for 15 minutes before opening.
Whites/Rosés: Serve at 40-50 degrees. Refrigerate for 2+ hours and remove 15 minutes prior to serving or ice for 30 minutes.
2: EXPERIENCE SMALLER POURS
Smaller pours leaves headspace in the glass to properly enjoy the aromatics. Smaller pours also encourage you to be aware of what you're drinking and to appreciate each sip. Less is definitely more.
If you already enjoy wine, cheers to finding a naturally made option. Best of all they are supporting small family run farms that are committed to quality. I'll raise a toast to that. And thank you to my sister for introducing us.
Dry Farm Wines is offering all of you an extra bottle for just one penny if you place an order. The nice thing is that If you don't like the wines, they'll either ship you replacements or refund you fully. It's completely risk free. Cheers, my friends.
If any of you have a wine fridge in your home that you love, can you tell me in the comments below. We are in the market for one and the reviews are all so mixed.
Despite the 21 degrees outside, it's a bright and beautiful day so I am off and running. And I'm working on that fireplace how-to post, I promise!