The children officially started 5th and 7th grades today. Not sure where the time has gone. Like all moms on the first day of school, I am holding my breath until they come home. Hoping they have a great start to their year. Likewise, I feel like a new year is beginning for me, too. Do you feel that way? Time to get organized and motivated. I will say that I am getting excited for an Autumn wardrobe. Texture, neutrals, and layers. Sounds pretty good to me right about now. Sharing a few finds that I am loving lately.
A FEW FAVORITES
When my daughter and I were back to school shopping we spotted this crossbody. There is just something about it that I really love. Great neutral and a darling shape. Plus it's just different from anything else I have right now.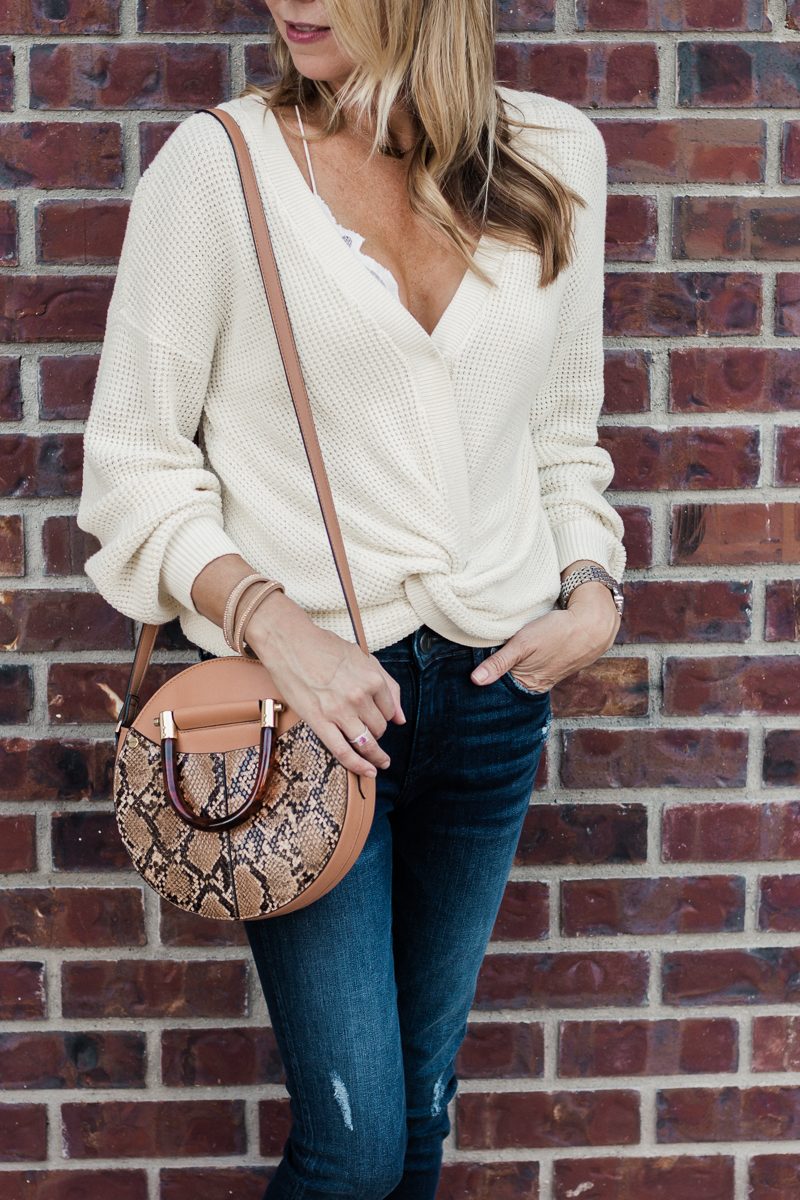 sweater | jeans | handbag | flats bralette|
My twist front sweater is a closet staple these days. I wear it with shorts and jeans and love it. You can also wear it backwards so the twist is in the back. This sweater is almost identical with the twist in the back.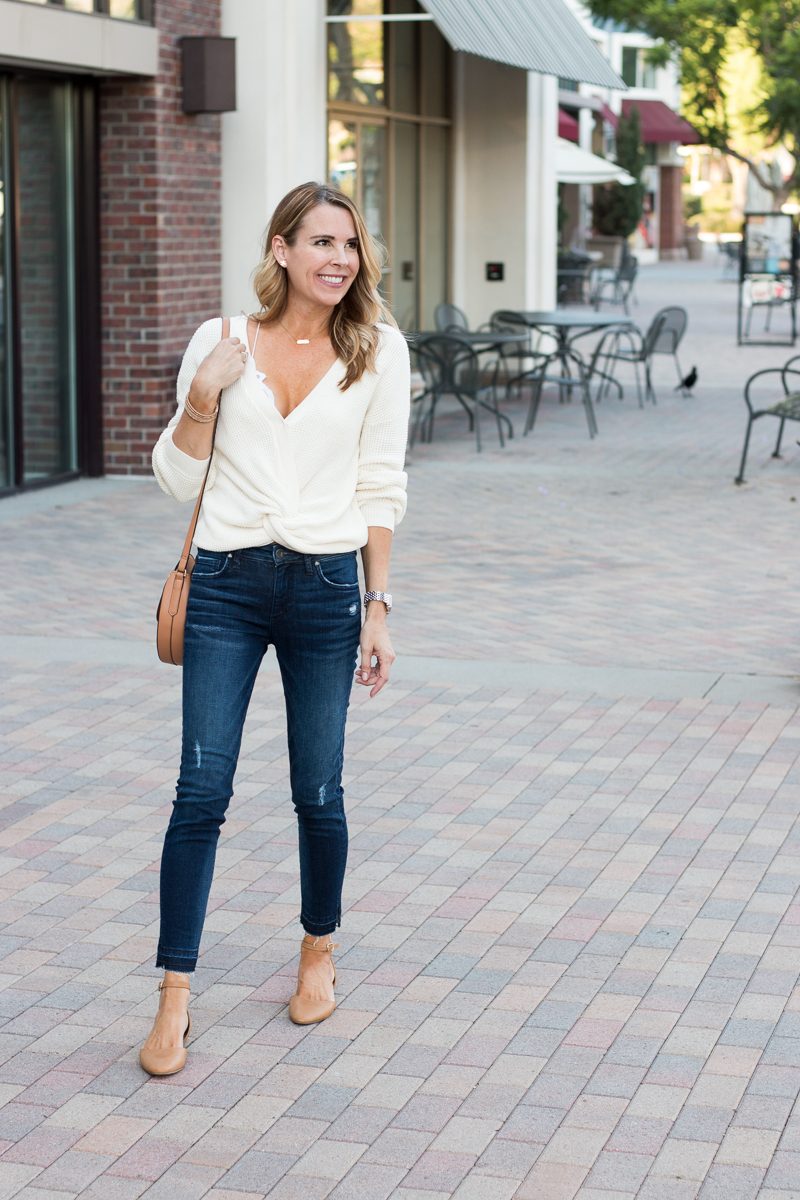 These flats are such a steal. While I am normally in heels or running shoes, there is something about these that I just love. Maybe the ballet strap or maybe the color. In any event they are on sale for $29!!! Yep, you read that right. They are true to size and come in a few colors.
These jeans are very comfortable. A really great fit but I recommend sizing down one. I am in a zero but am normally a 2/4.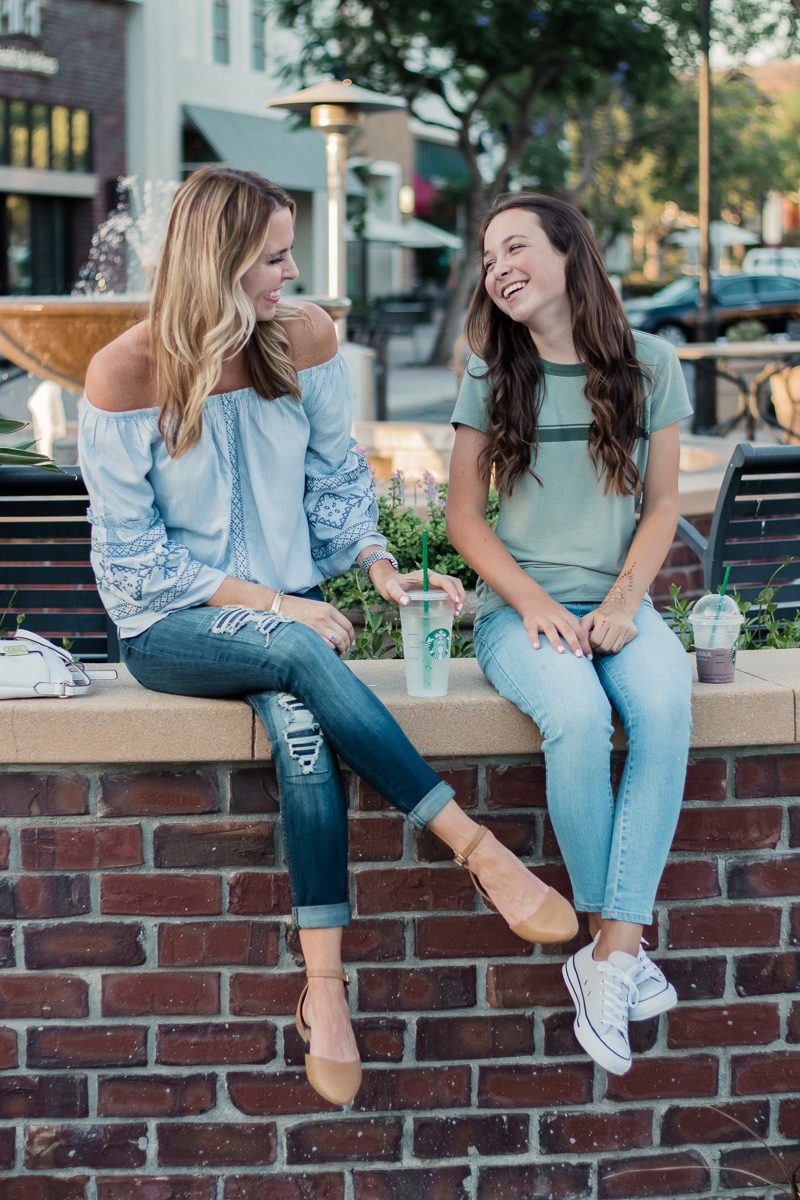 my jeans  | similar top | her jeans | her top 
Here is another look at the flats. I really like how feminine and sweet they look. Especially paired with distressed jeans.
sweater | jeans | handbag | flats bralette|
My lace bralette comes in a zillion colors and is so comfortable. I love they way it looks with deep v tops or sweaters.
CLASSIC CHOICES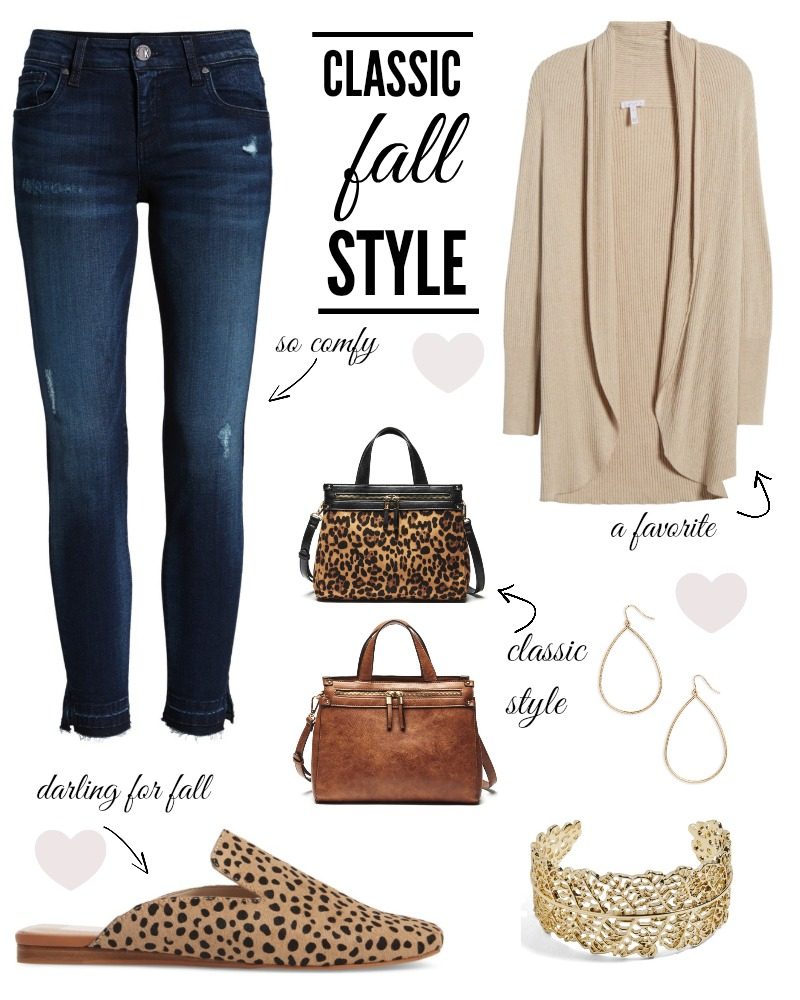 jeans | handbag | earrings | cuff | sweater | slides
Loving all of these neutrals for Fall. So easy to transition the wardrobe with a few simple pieces. The leopard is always a great neutral and looks so good with denim and ivory.
SHOP THIS POST

So now I wait for my babies to come home from school. No matter how old they get, we still worry about their first days. Wishing all of your children a great first day, too.