Morning. Excited to share a few fun finds that I stumbled upon. One of my closest friends reached out about denim recommendations and it made me realize that my own denim collection is needing a serious update. All of my jeans look the same. Don't get me wrong, I still wear them and like them but it's time to freshen things up. At the end of the day, trends mean nothing and you should go with what you makes you feel confident. I put together a fun new outfit that focuses on neutral pieces that I hope will be helpful.
A FEW NEW FINDS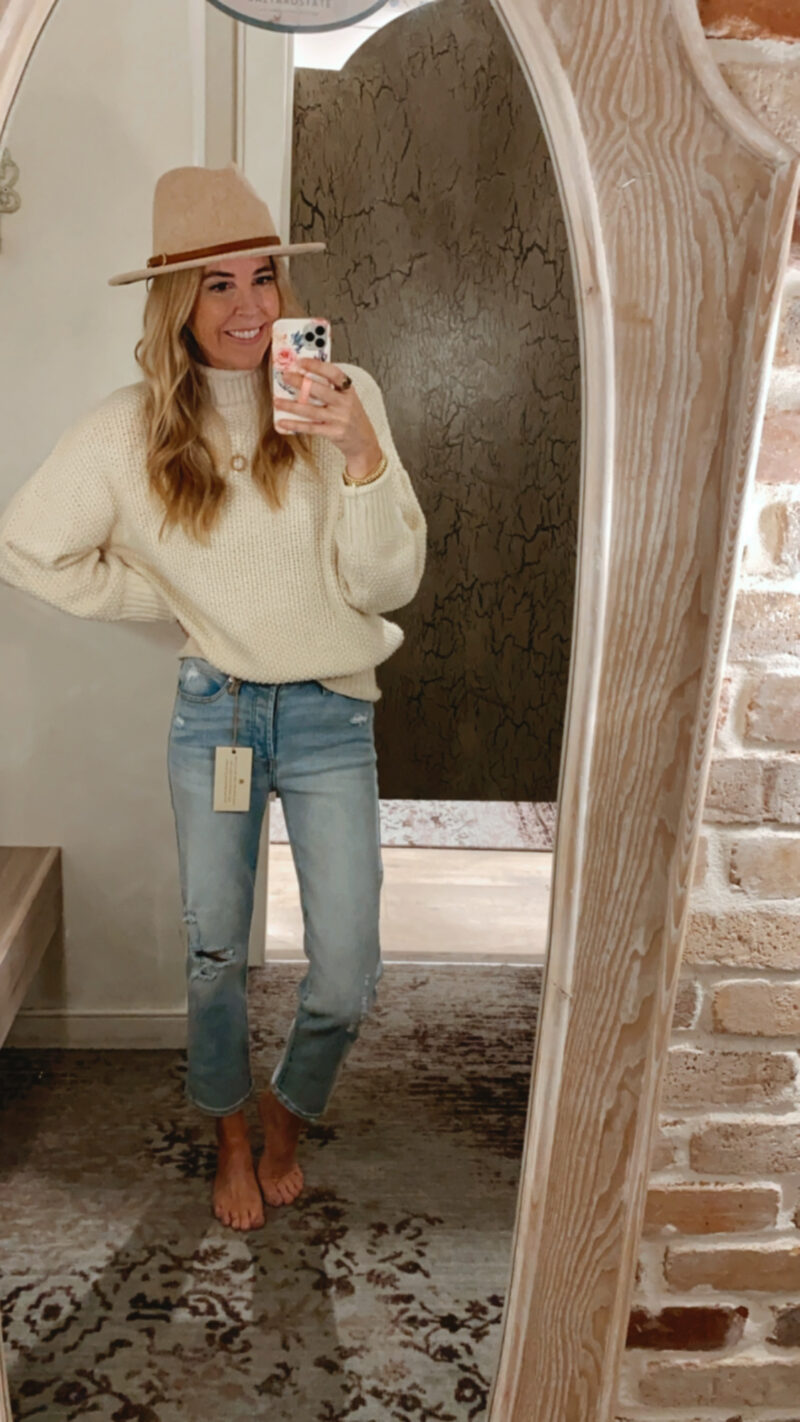 I was actually shopping for my daughter when I spotted these jeans. I've been looking for something wider at the ankle (but not too wide) and cropped. The price is right on these and I really like the way they fit. A while back I shared a few hats that were investment pieces. I decided against those and so happy to find this one. It's a gorgeous oatmeal/beige color in person ($39). Even my husband commented on how cute it is. It's also fully adjustable.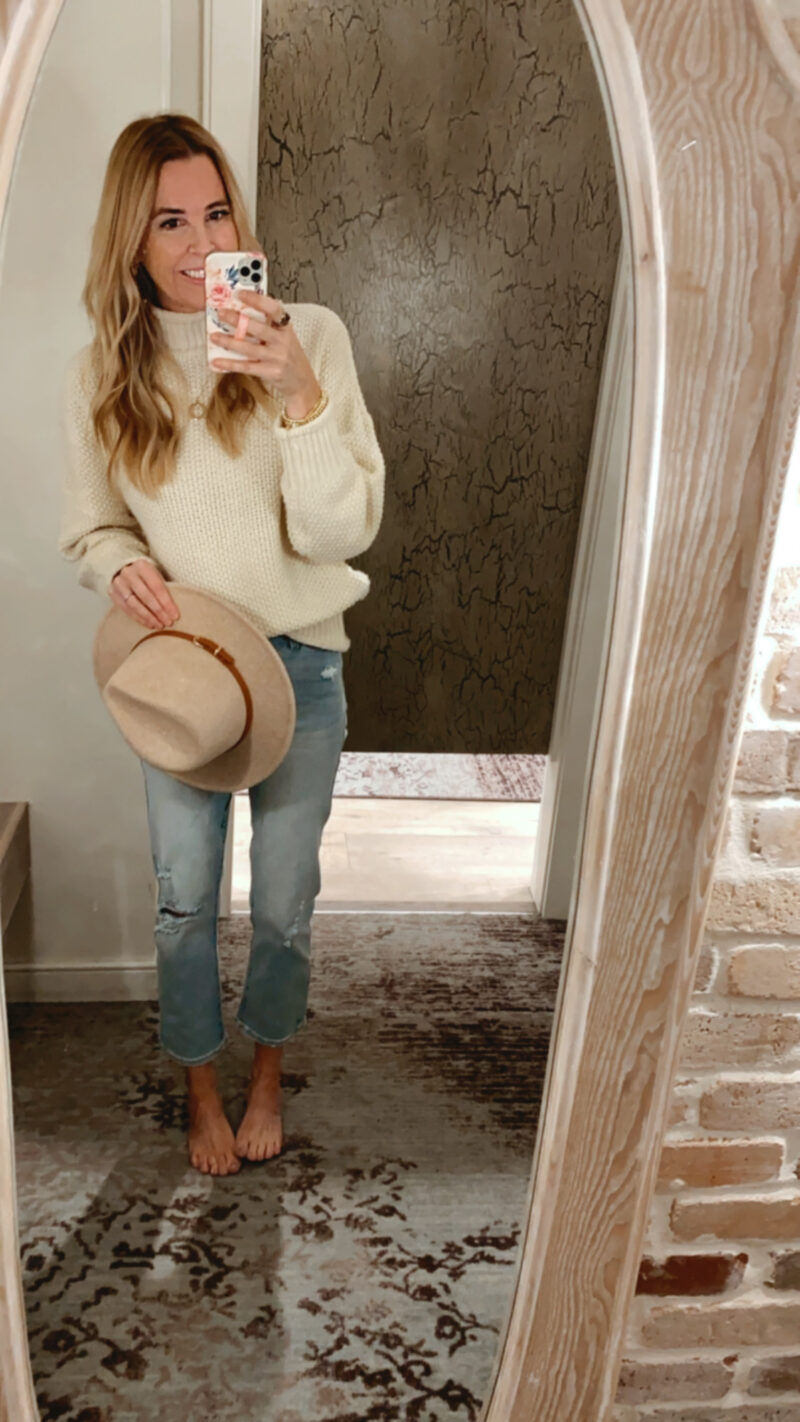 I went with my usual size on the jeans. The sweater is a go-to and one of my all time favorites. It has great texture, fits well and I love the ivory color. It's currently on sale for $35.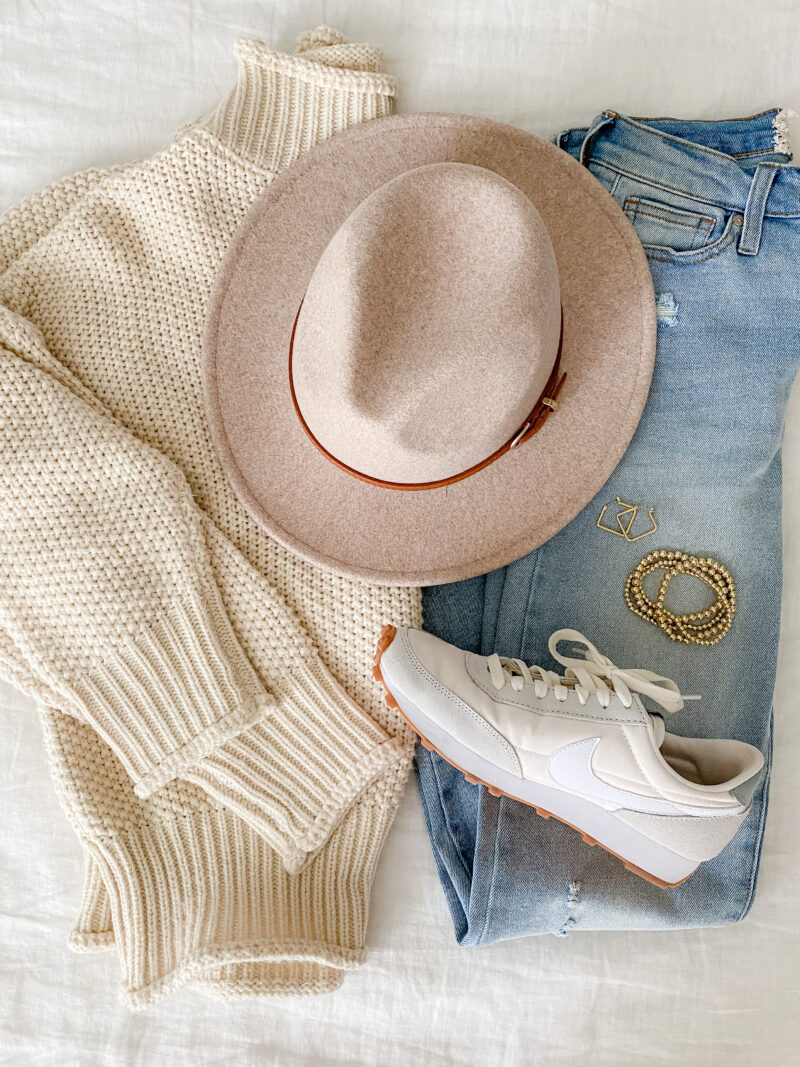 sweater (on sale) | jeans | sneakers | earrings | bracelets | hat
To keep it casual, these jeans are great with sneakers. I wore these shopping the other day and they don't get any more comfortable. The earrings were a gift from my husband a while back and I wear them pretty much daily. The gold bracelets are $15 and go with everything (style number 3).
NEUTRAL WARDROBE REFRESH
So many fun pieces right now. I love the classic sweaters. They are great with jeans and heels or denim and sneakers. A great bootie goes a long way, too. I have the camera bag (not the puffy version) and it's the perfect size for my phone, wallet, sunglasses, and reading glasses (can't leave home without those now).
A CLOSER LOOK
I still love this Amazon hat but this one has such a pretty heathered look to it (is that a thing?)
COLD WEATHER BOOTS ON SALE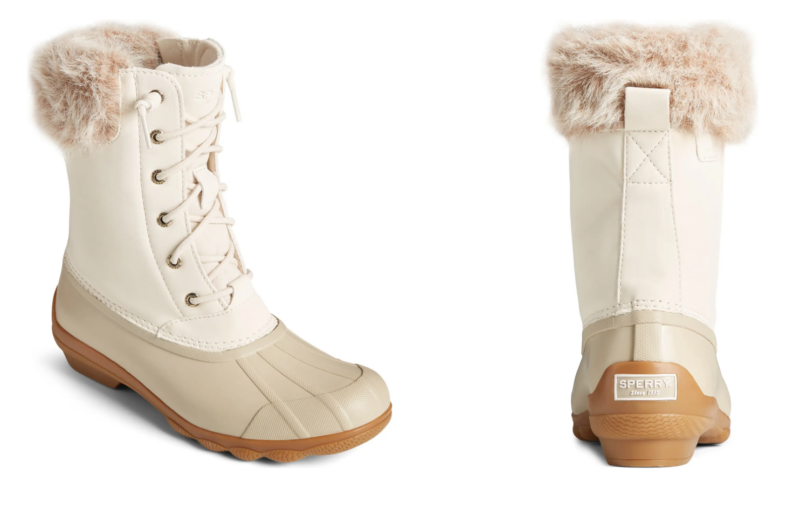 Happened to notice these are on sale. I have a similar pair and love them. Now that I live where it gets pretty darn cold (35 yesterday) you better believe I am reevaluating my shoe collection.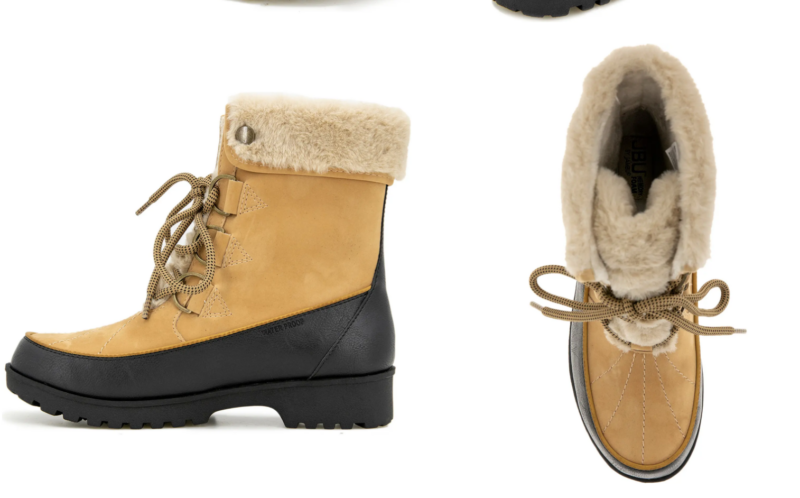 These waterproof boots are a screaming deal ($79 now $29). And I love the style. So darn cute. These would look adorable with yoga pants and a hoodie or winter coat.
Do you love neutrals as much as I do? Just so easy to mix and match and pair with fun accessories. Hope your week is shaping up to a good one. Ours is a bit non-stop and two tournaments coming up so I feel like we are trying to cram a lot in. Time to take a breath and make a to-do list.