In my years as a blogger, I've seen home after home transform with two simple things: paint and lighting. I'm sure you have as well. In fact when we were looking to move and walking through homes, that's the first thing I look past if it's not my style. Those are, hands down, my favorite ways to infuse a new style into a home. And while you can certainly splurge on lighting, there are also so many affordable options. Just recently we switched a chandelier in our bedroom sitting area. The room has an entirely different feel when you are standing in it. Here is a quick before and after as well as nine more elegant lighting options.
A WHOLE NEW FEEL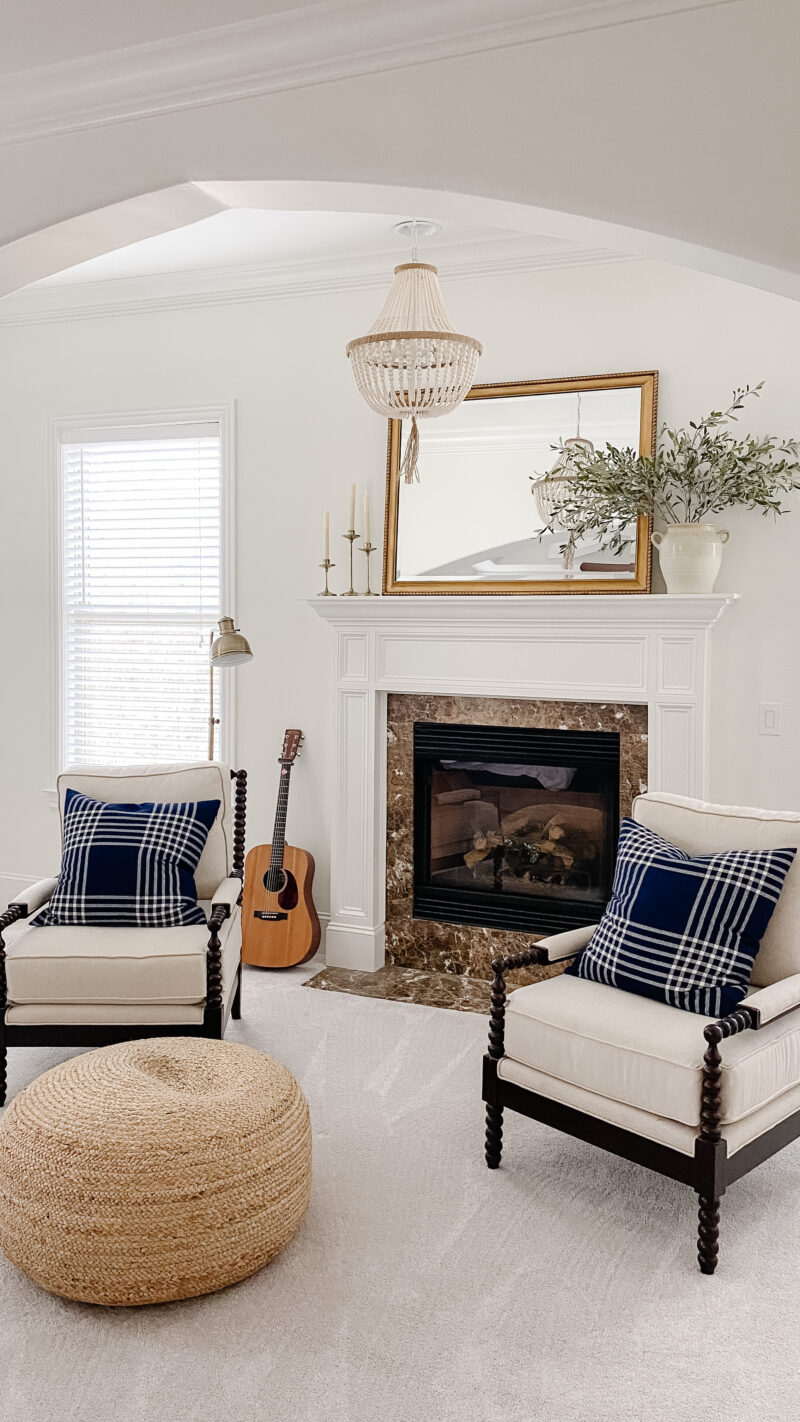 While it may seem like such a little change, swapping out the original chandelier for this one changed the entire feel of this space. It's more evident in person, but it now feels so much lighter and more in line with out style. And we were able to do this for $150. We brought everything from our California bedroom which has saved us so much money. The mirror was a repurposed item that we took down from the guest room bathroom. I painted it gold and love how it looks in here. The timeless plaid pillows are from here.
*Walls and trim: Alabaster by Sherwin Williams
THE BEFORE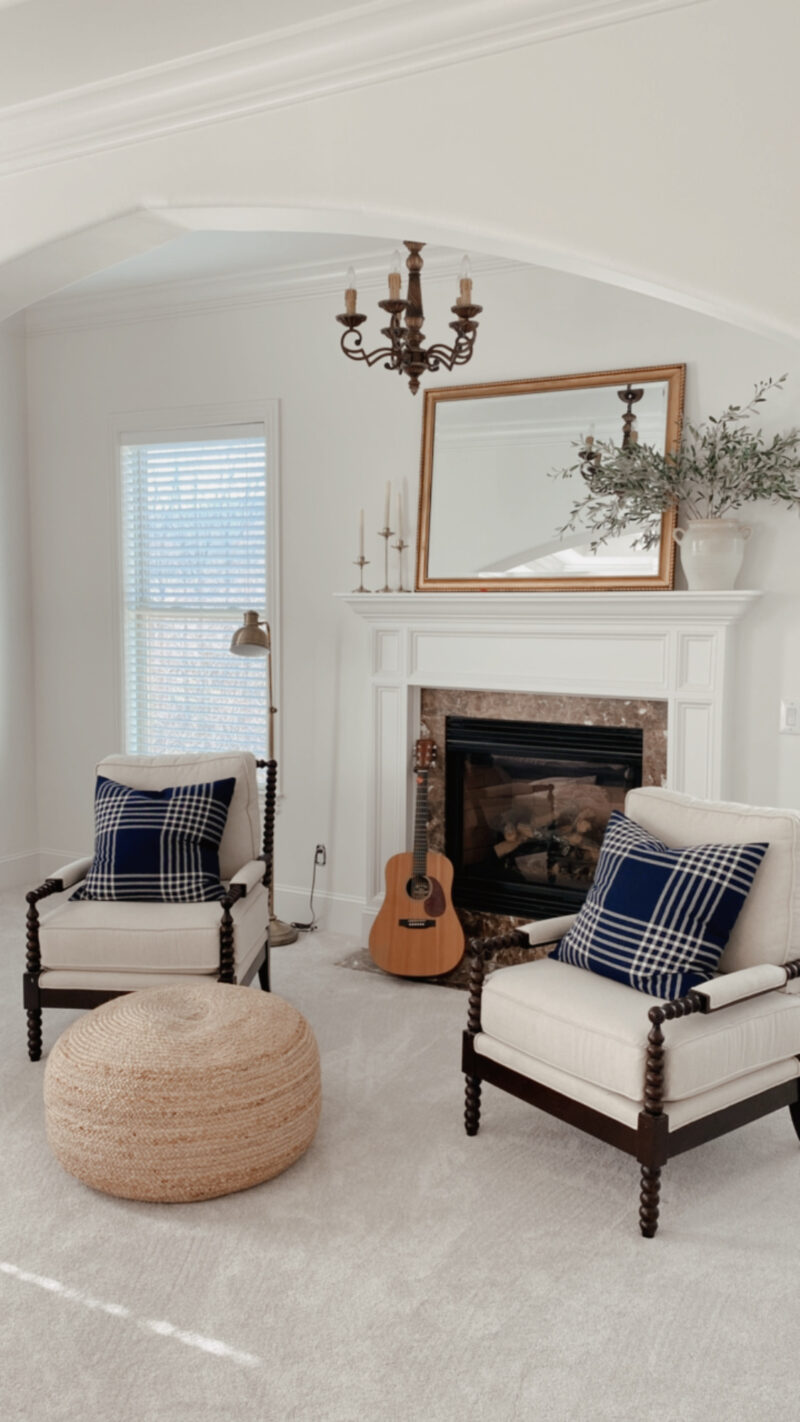 There is absolutely nothing wrong with this chandelier but it doesn't work with the feel I am hoping to accomplish. I needed something lighter but without gold so it wouldn't compete with the mirror or the larger chandelier over our bed.
A PRETTY GLOW
This beaded one checked all of the boxes and the reflection is really pretty, too. It was challenging to hang because of how the previous one was installed. We got creative and borrowed the canopy from the original chandelier. I was able to paint it white and it worked out well. Just keep in mind, that while these switches can be simple, the actual install can take longer than you think. My husband was a trooper. All in, it took a couple of hours (paint needed to dry). Having said that, he was able to swap out the fan for a different light in the other part of the room and it took just ten minutes. You just never know.
Next on the list in this space are window treatments. I'd like to remove the blinds and add drapery panels to this wall. I will most likely add roman shades to the wall with our bed. I'm currently on the search.
ELEGANT LIGHTING OPTIONS
one | two | three | four | five | six | seven | eight | nine
We are slowly but surely making our way through this home to change up the lighting fixtures. In some cases we splurged and in others we decided to spend less. I am always a believer in mixing high and low. These are some really beautiful options that add an elegant and light feel to a space. You can get a sneak peek of where we used number nine over here.
Do you have any rooms that could benefit from a light swap? If you are concerned about picking the right one, try enlarging it on your screen and holding it up in your space. You always want to give yourself a good idea of how it will read in the room.