We recently added a new rug to our family room and love how it transformed the look and feel of the space. It's always incredible to see how much one simple change can transform an entire room. And the new rug is one of the softest I have ever felt. Here is a look at the room before we made the switch.
NEUTRAL IVORY RUG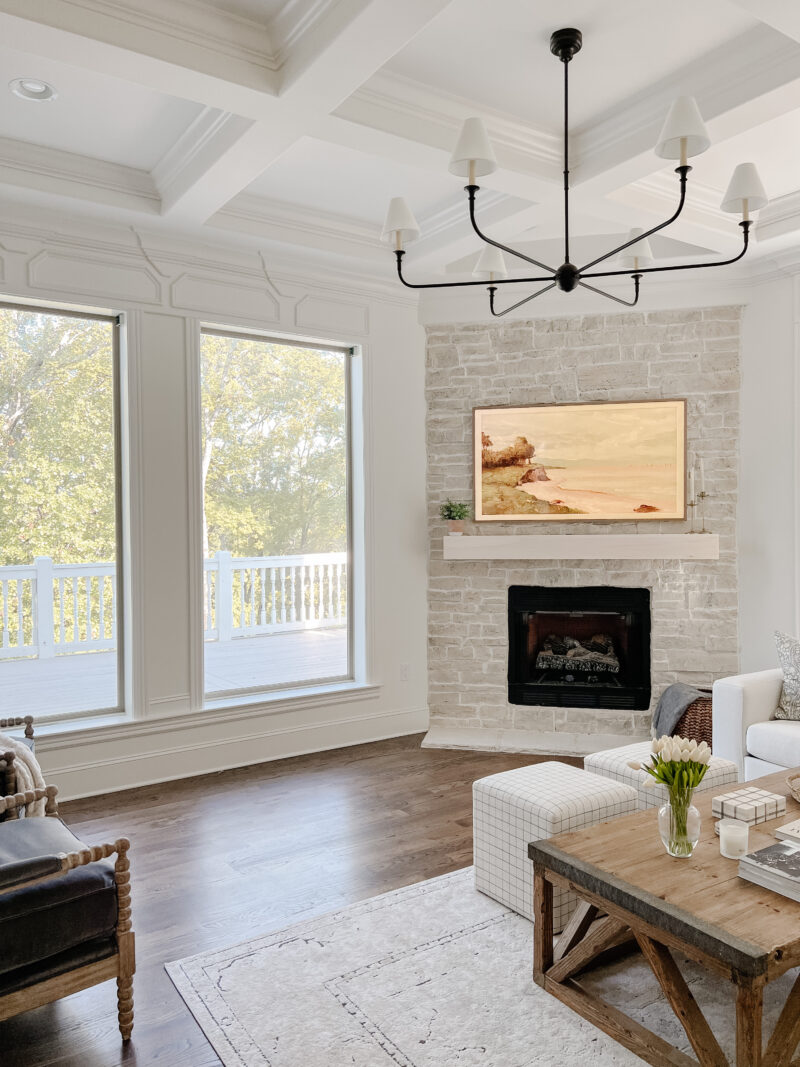 When we moved to Tennessee, we brought our family room furniture with us because, after measuring, I knew it would be a perfect fit. We were so grateful to have a completed space. It's so rare to move into a new home and have the furniture work. And while the ivory neutral rug served us very well for many years, it just fell flat in this space. It has also seen better days.
*DIY fireplace makeover tutorial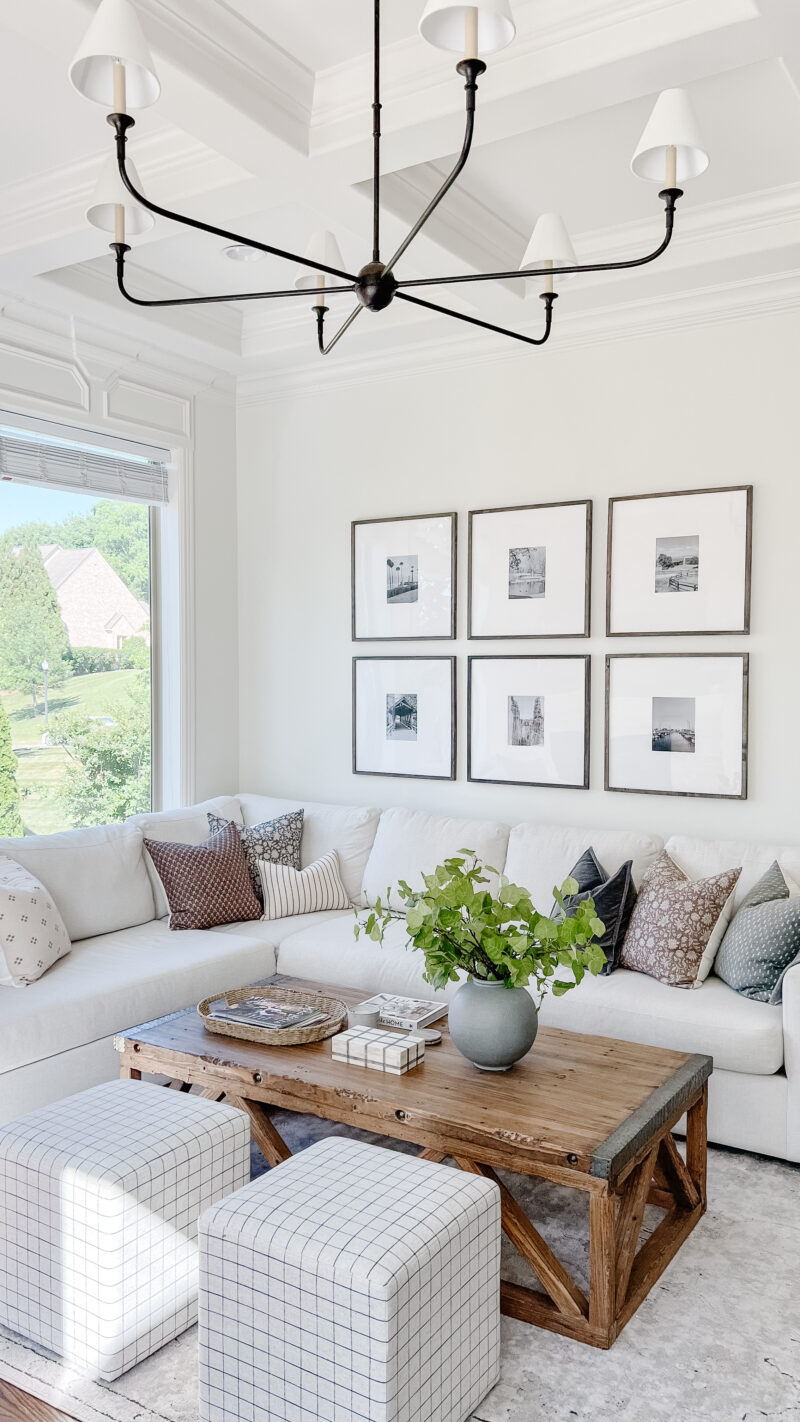 In person, the white sectional paired with the white walls, white trim and white rug was just too light. The room didn't feel warm and cozy and that was what we wanted.
BRINGING IN SOME WARMTH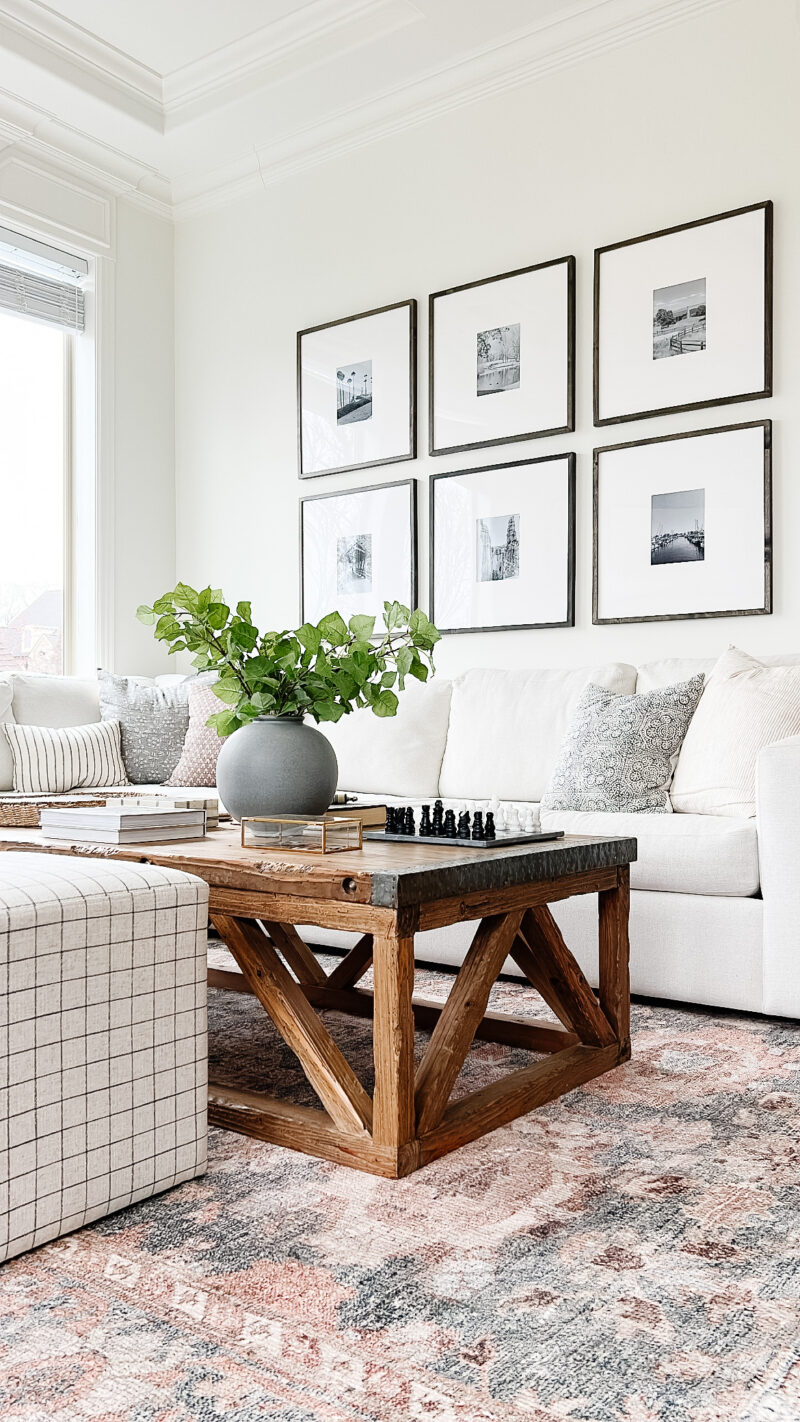 Meet the new rug (ocean/spice). It's so hard choosing a rug online and is always a gamble. I absolutely love this rug. It's far prettier in person and hard to capture on camera. The colors include gray, aqua, ivory, rust, taupe, blue, and sage. We have the 8′-6″ x 11′-6″ size and it's currently 62% off.
PATTERN PLAY
We had already invested in pillows and truly love them so I knew the rug I chose would have to go well with those patterns and colors. This rug does just that. It also looks great with the windowpane ottomans. They are from Target and one of our best purchases. They look as good as the day we bought them and are used all the time.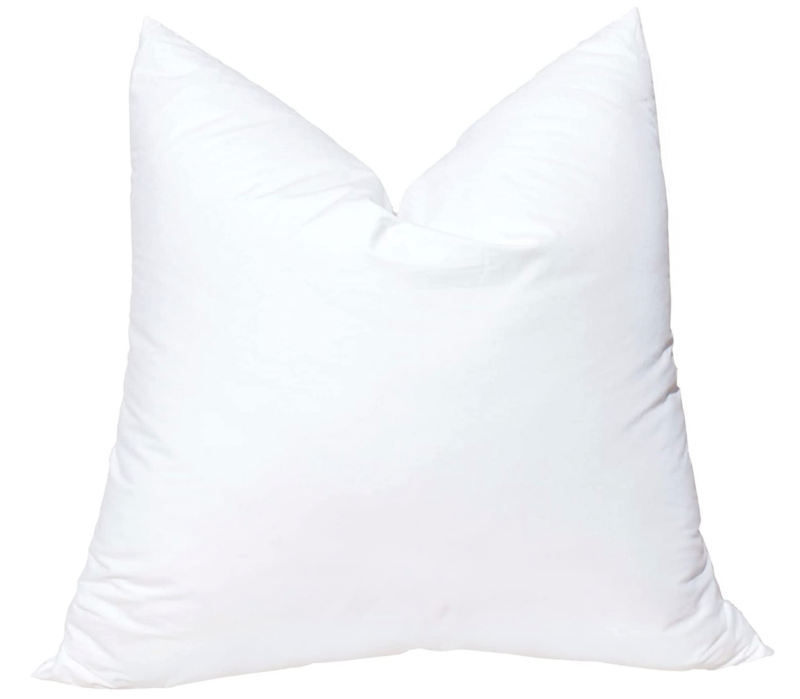 These inserts are my favorite. They have a fantastic weight to them and are so comfy. Always buy the insert 2″ larger than your pillow cover to give you the nice full look.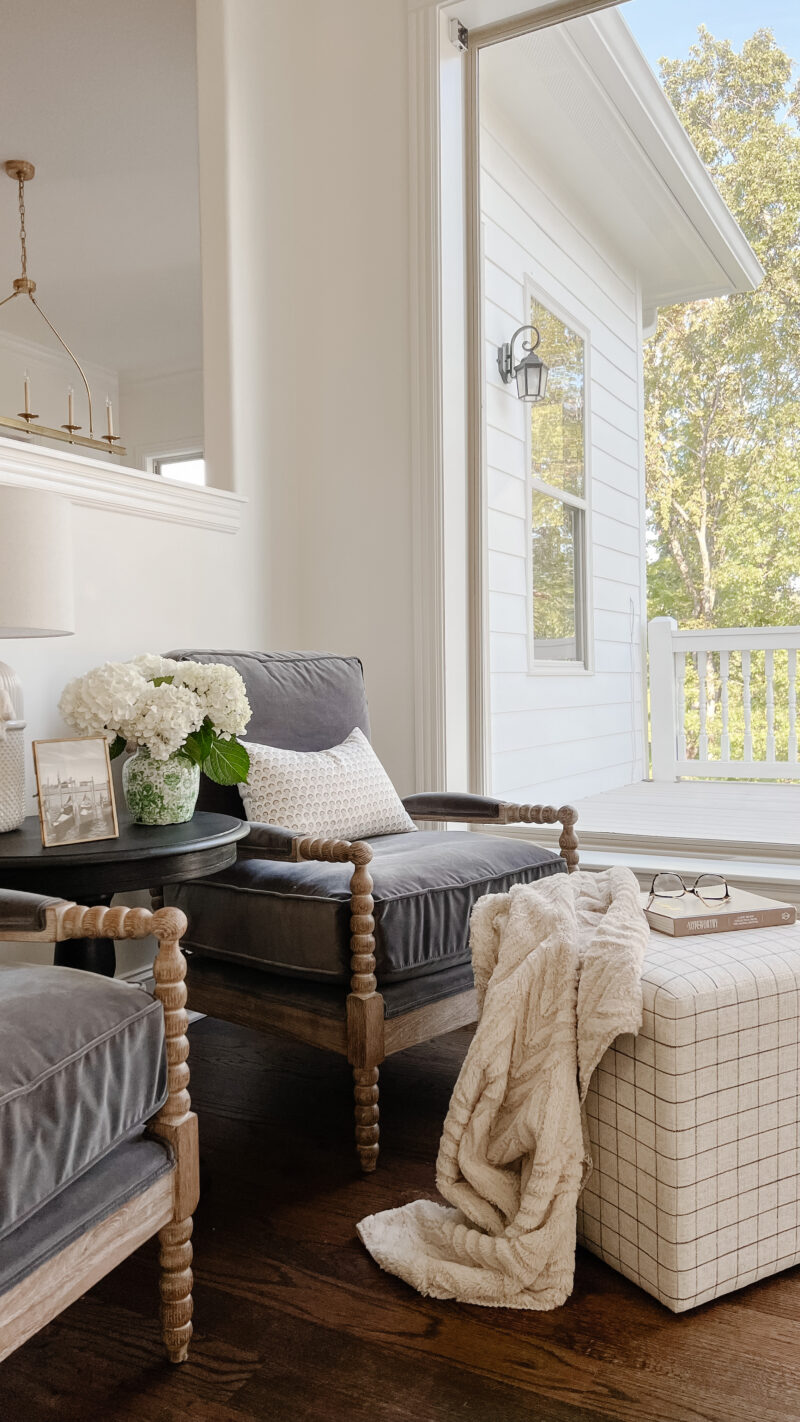 The rug also ties in nicely with these spindle chairs (bought locally). In fact these chairs look much better with the darker rug in the space.
COLORS UP CLOSE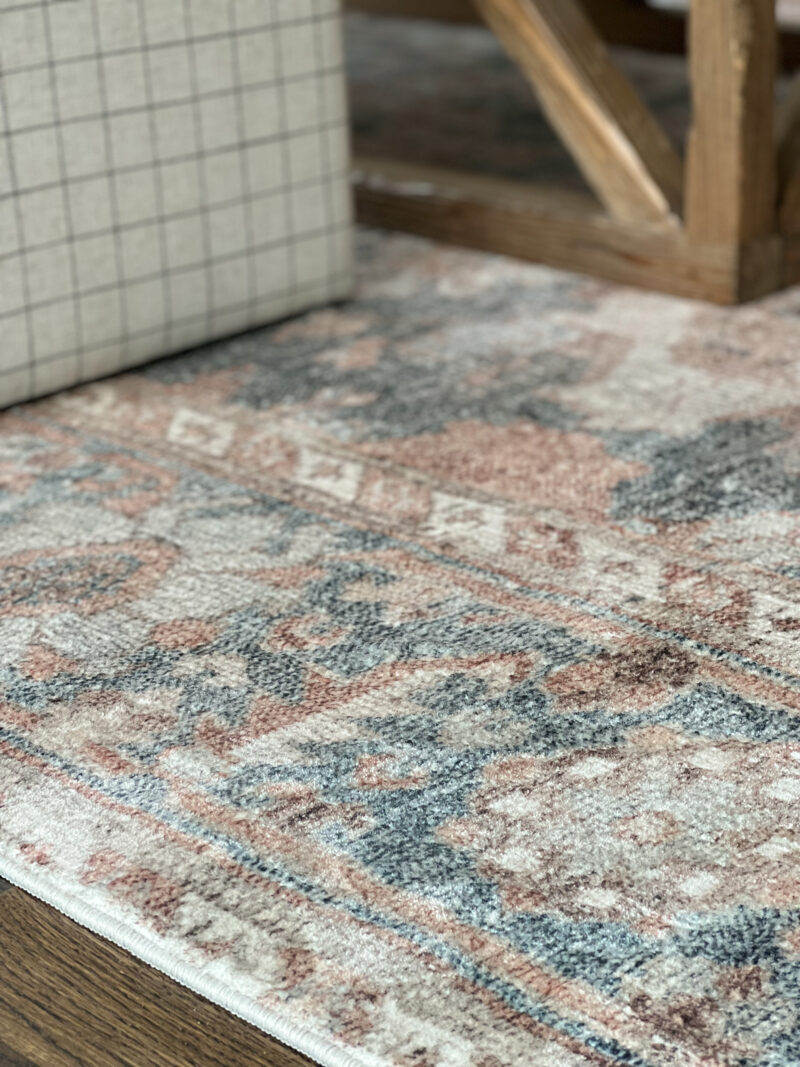 Here is a good look a the colors up close. It's a tad darker in person with beautiful warm tones.
THE REALITY OF A NEW RUG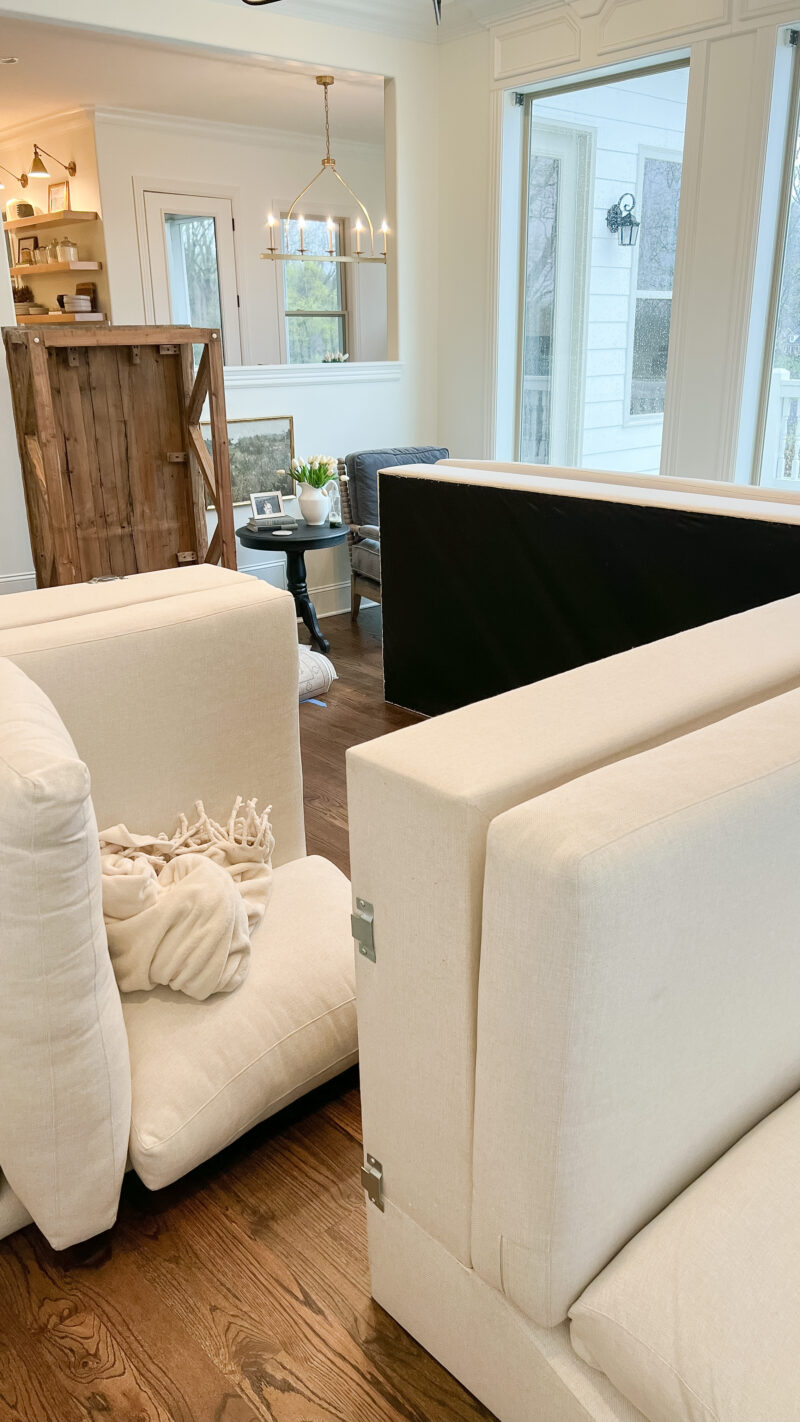 Here is what swapping a rug really looks like when you have a sectional. It's no quick task but a great opportunity to move all of the furniture and do a deep clean. We did this over St. Patrick's Day so the joke around here was that the leprechaun had done this.
FAMILY ROOM SOURCES
We are often asked about our sectional. It was custom made by Comforts of Home in Orange County, California. It has held up beautifully and is very comfortable. Having said that, the material does not spot clean like I would like. A friend of mine has this sectional and loves it. Everything comes off of it and it looks as good as the day she bought it.
Our frames are 50% off! That is huge. We have the 25 x 25 with 8 x 10 opening. If you select those options in the menu, you will see that they are now $58.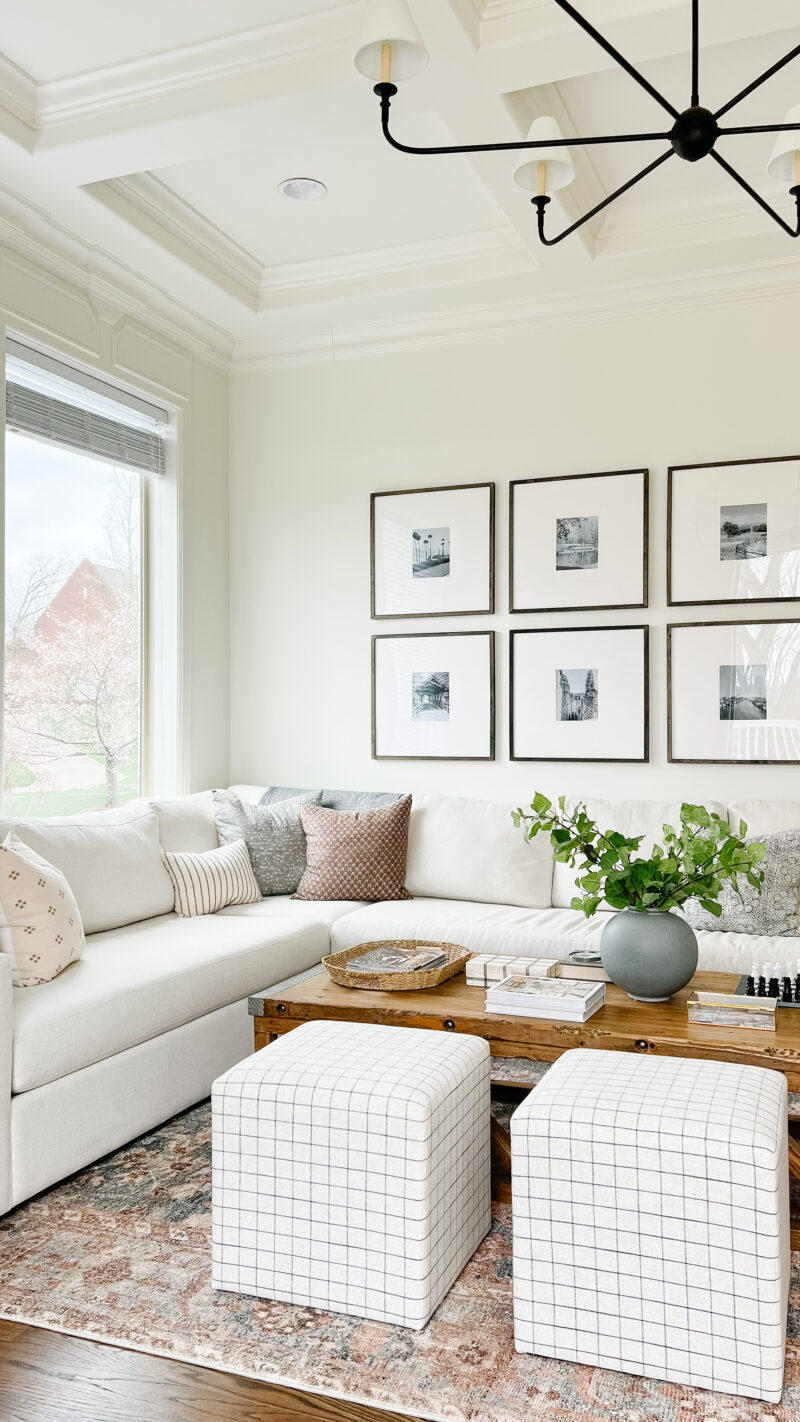 With just one swap, we feel like we have an entirely new room which is fun. Highly recommend this rug and hope it inspires you to make a small change here or there if you are craving a new look.