Yesterday I had the pleasure of seeing the new Serena & Lily store in Newport Beach, California. I wanted to take the entire store home with me. If you are familiar with the Lido Marina Village you will be blown away with how they have restored the area and brought it back to life. It's charming, chic and absolutely beautiful. With the addition of fabulous restaurants, it's going to be such a nice place to spend time. I snapped a few photos at the store yesterday so you could see the new Serena & Lily store for yourself.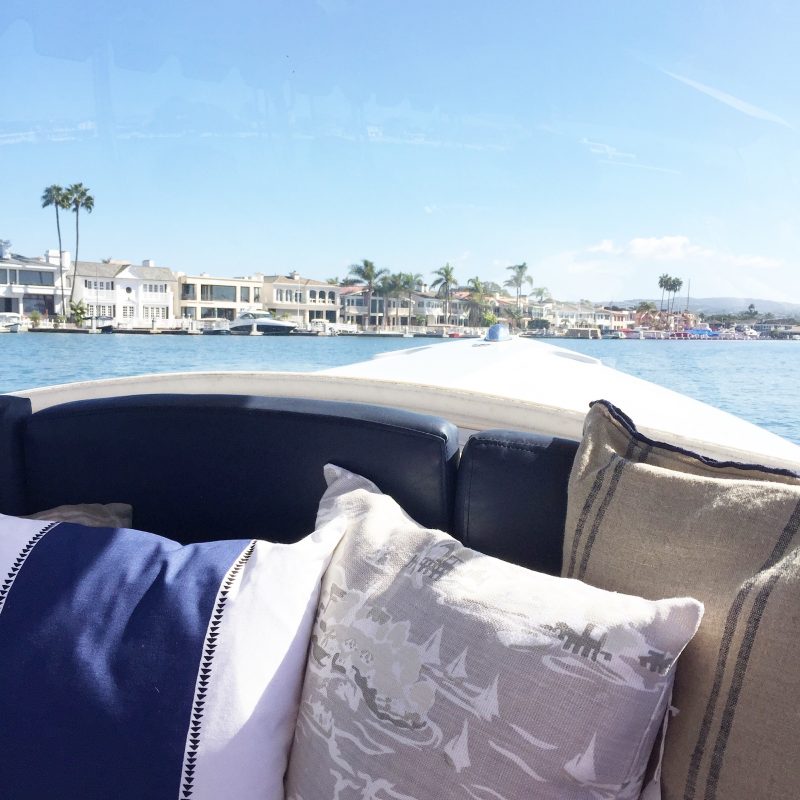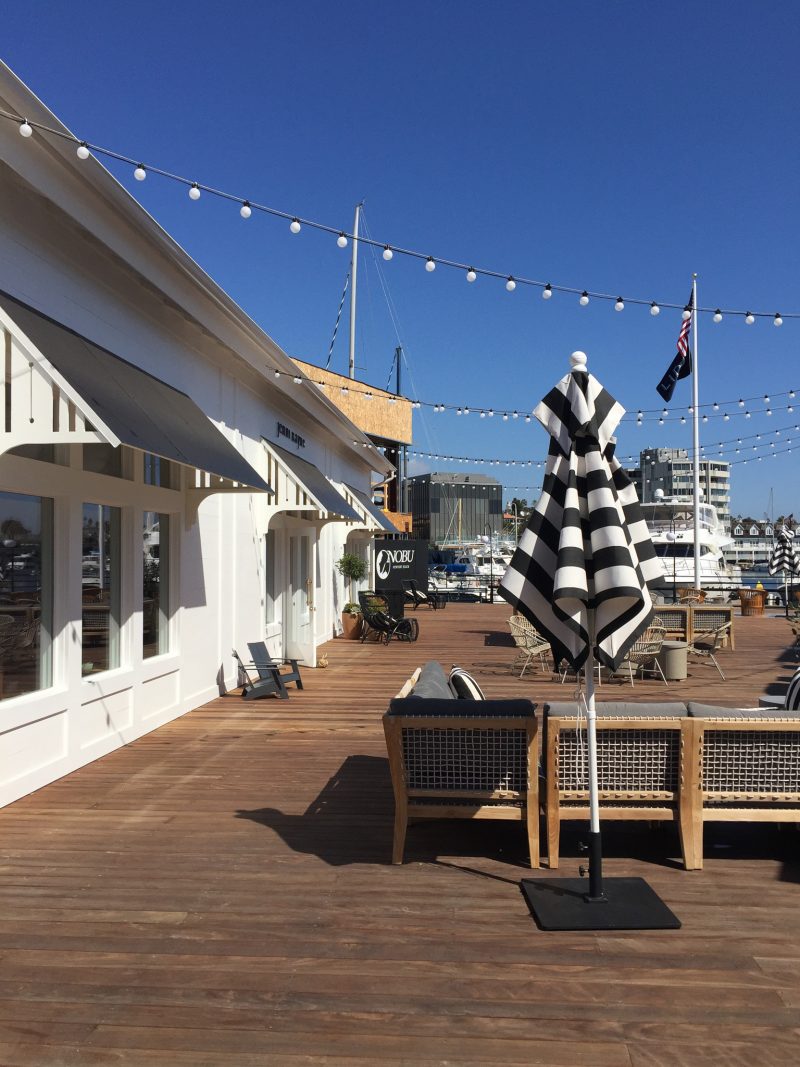 LIDO MARINA VILLAGE
We enjoyed a Duffy Boat ride over to the new shopping area. This gives you a feel for the look of the newly renovated area. I adore the clean lines and black and white accents.
THE DESIGN SHOP
What I appreciate so much about the brand is that each of their retail stores takes on an entirely different look. Being next to the water, this store oozes a nautical, relaxed beach feel. I am giving you a little sneak peek of bar stools that have yet to hit the stores yet. They will be available in November. They are really gorgeous. I love how at each Serena & Lily store, you can easily take the fabric samples right off of the wall and start to plan a space. The hands on experience takes away any intimidation you might feel when trying to pair textiles.
THE DETAILS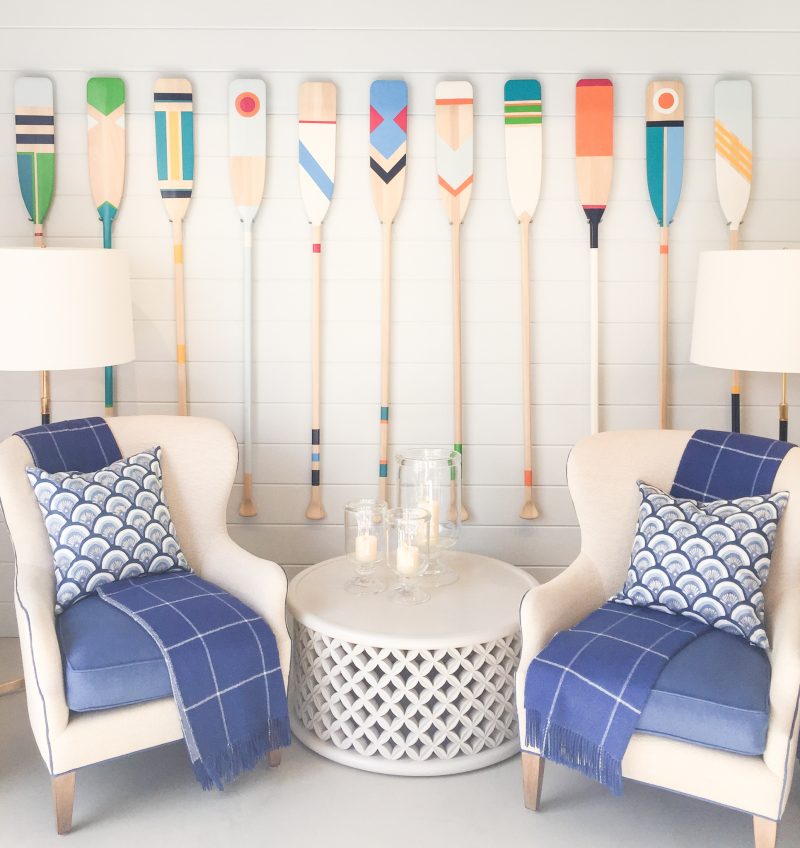 Serena painted these oars herself and they create a really gorgeous focal wall in the store. Such a cute idea to implement in your own home.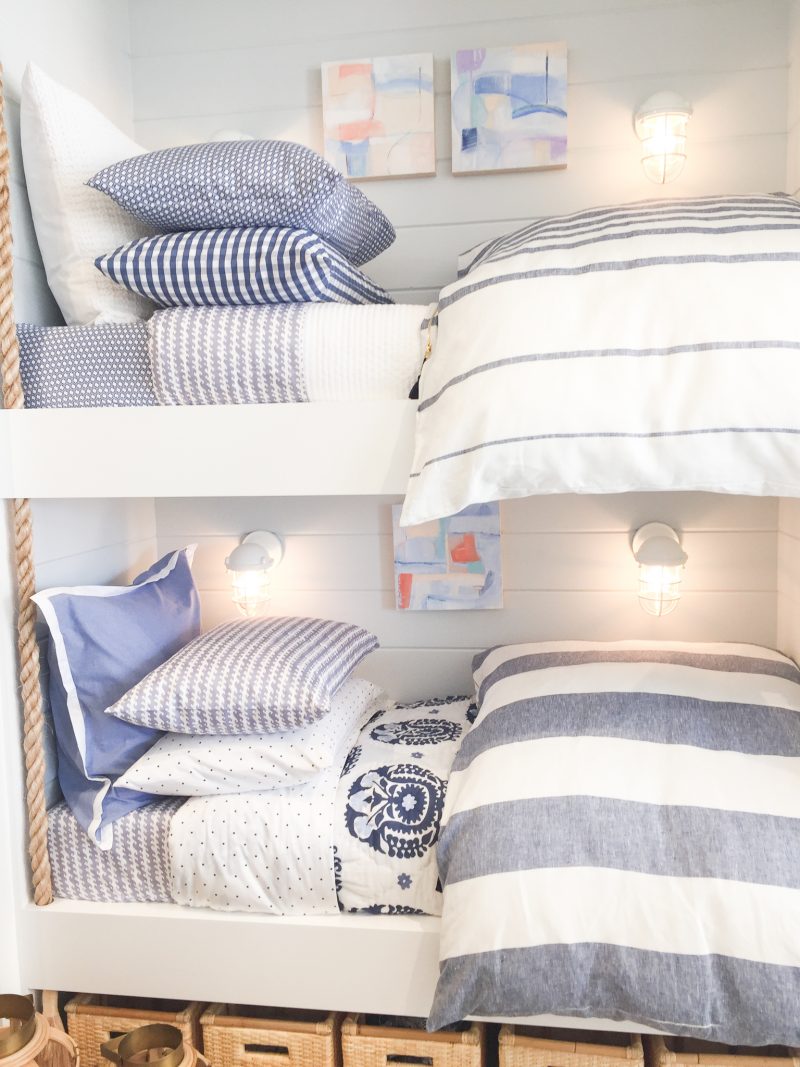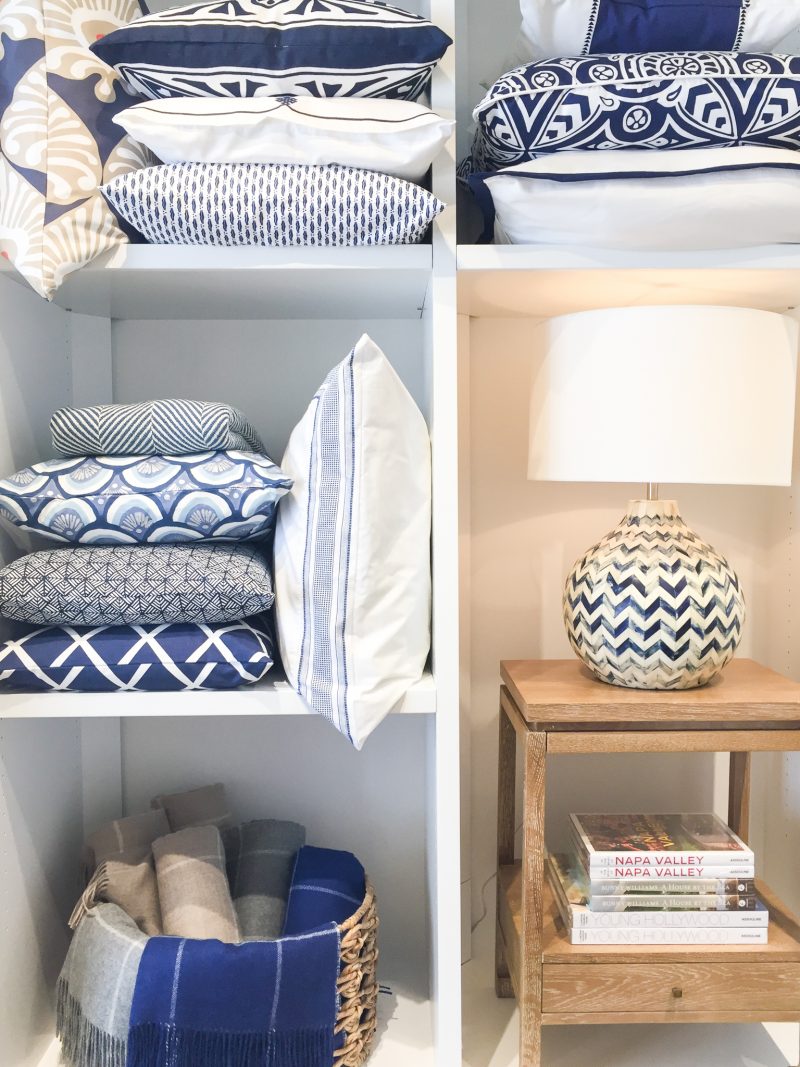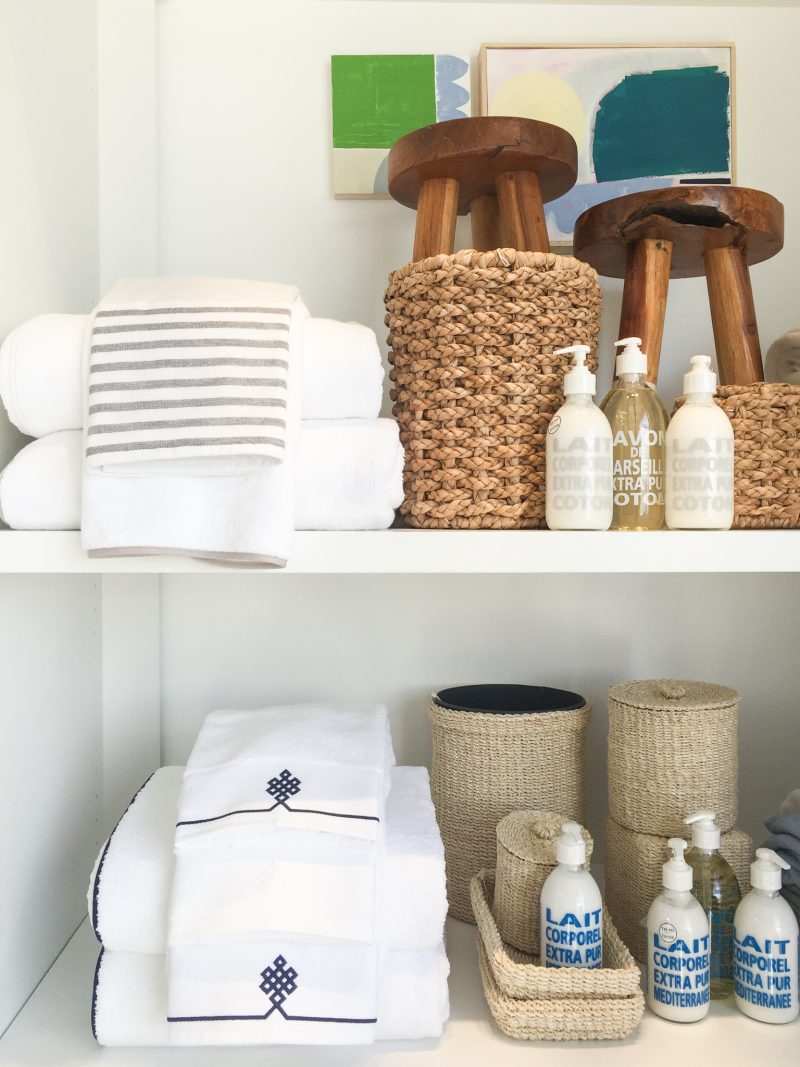 OUTDOOR DINING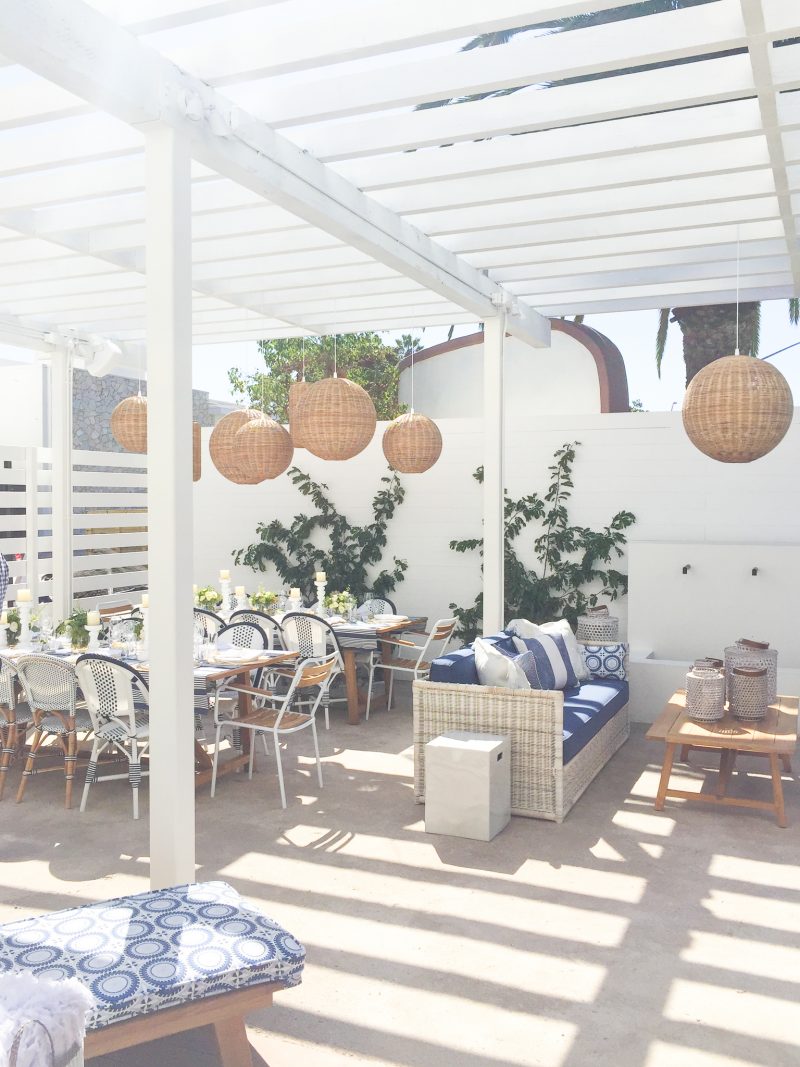 After touring the store, we headed out to the beautiful patio for lunch. Such a gorgeous atmosphere.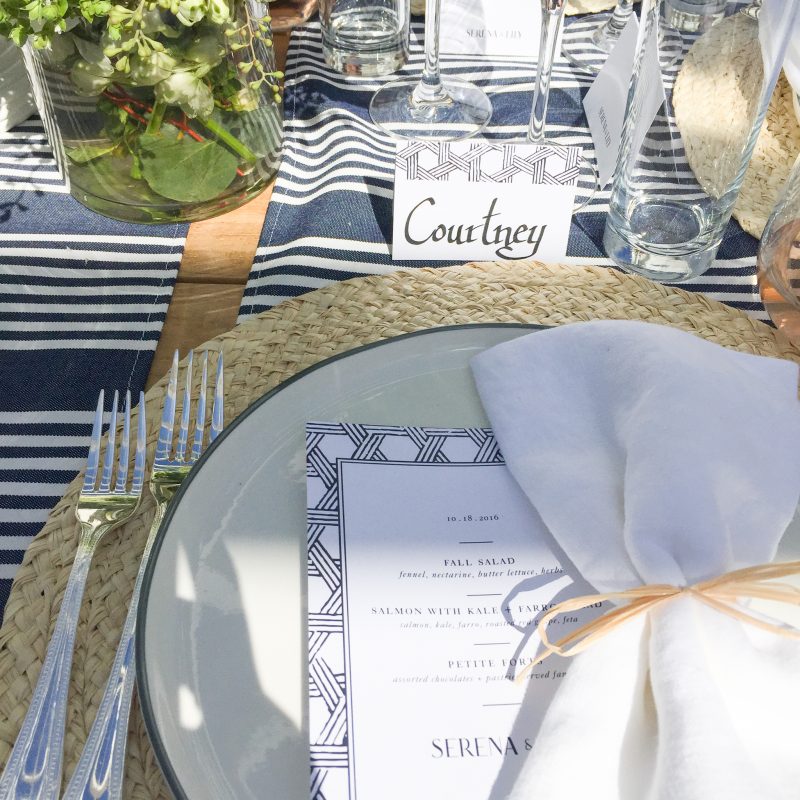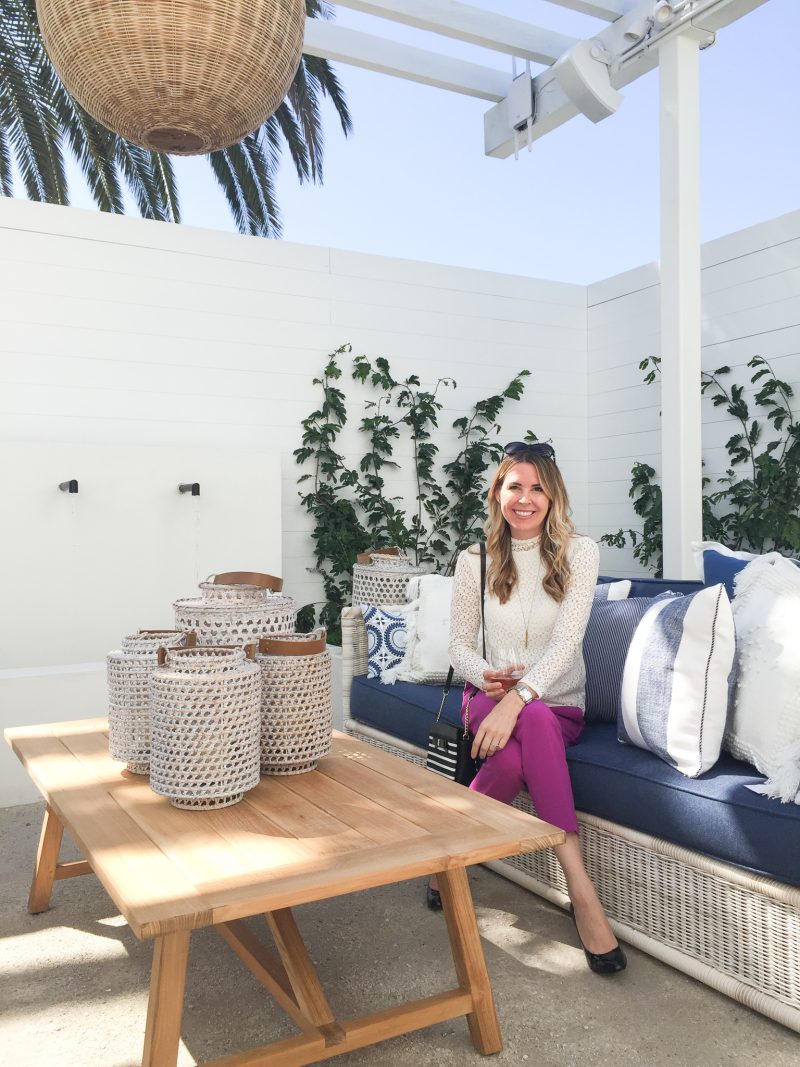 A huge thank you to everyone from Serena & Lily who made this day so special. They have worked tirelessly on the design and execution of this store and it is shows. If you are local, Saturday marks the official grand opening of this beautiful new storefront.
You can take a look at all of the goodies over at Serena & Lily. Enjoy 20% off of everything for the Friends and Family event. Use the code: GETCREATIVE. We recently put these navy chairs in our breakfast nook and love them.