Are you all having a great weekend? I wasn't planning on popping in this weekend, but my daughter and I hit up the Nordstrom Anniversary Sale and we had the best time. Those of you who know us well know that shopping together has not always been smooth. So the fact that we had a smooth experience and loved every second of it is really big. We only spent an hour shopping and then topped it off with a delicious mint chocolate chip ice storm. Doesn't get much better. But she did try  on EVERYTHING so I thought it was worth sharing what worked.
DRESSING ROOM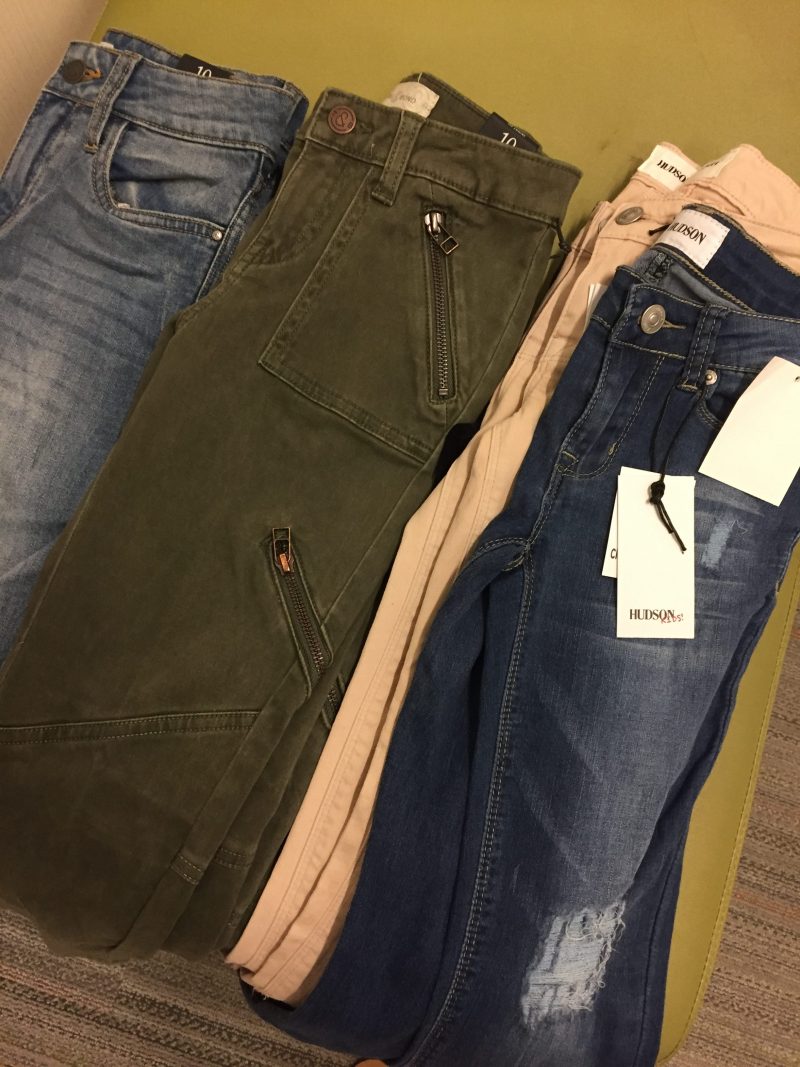 I think we tried on every pair of jeans. I said grab them all and we will see. She is quite particular and little things bother her. The olive-green ones were so cute on her and I loved but the front pockets bothered her. In the end we went with two pairs of Hudsons. These are so darn cute on her. They blue ones are more of a light weight pant then heavy denim which she prefers. Love the cropped look and distressed legs. I also bought them in the next size up so she can wear them when she outgrows these (she is sprouting up all the time). The other favorite pick were the blush colored jeans. Darling and a really pretty color.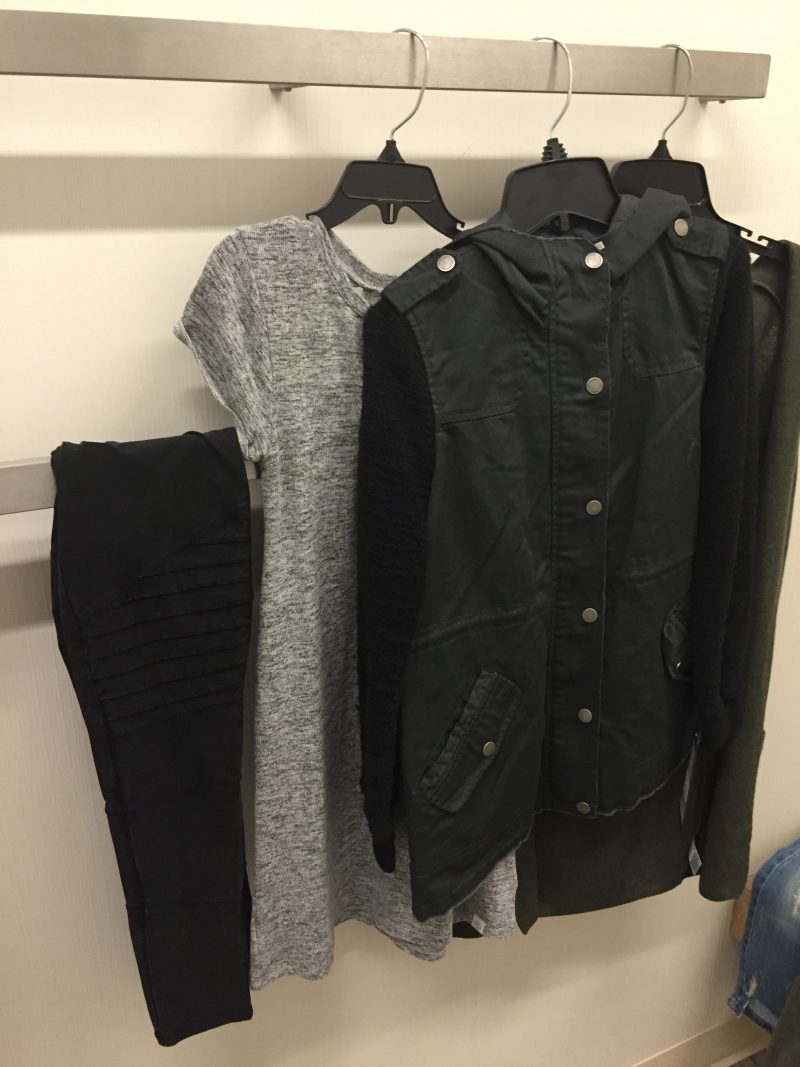 These leggings were a major score. They fit great and are a steal at $18.90. The black jacket was a miss because it had too much fabric in the back. It winged out in an odd way which is too bad. The gray dress is awesome. Comfy and so cute. The back of it is adorable.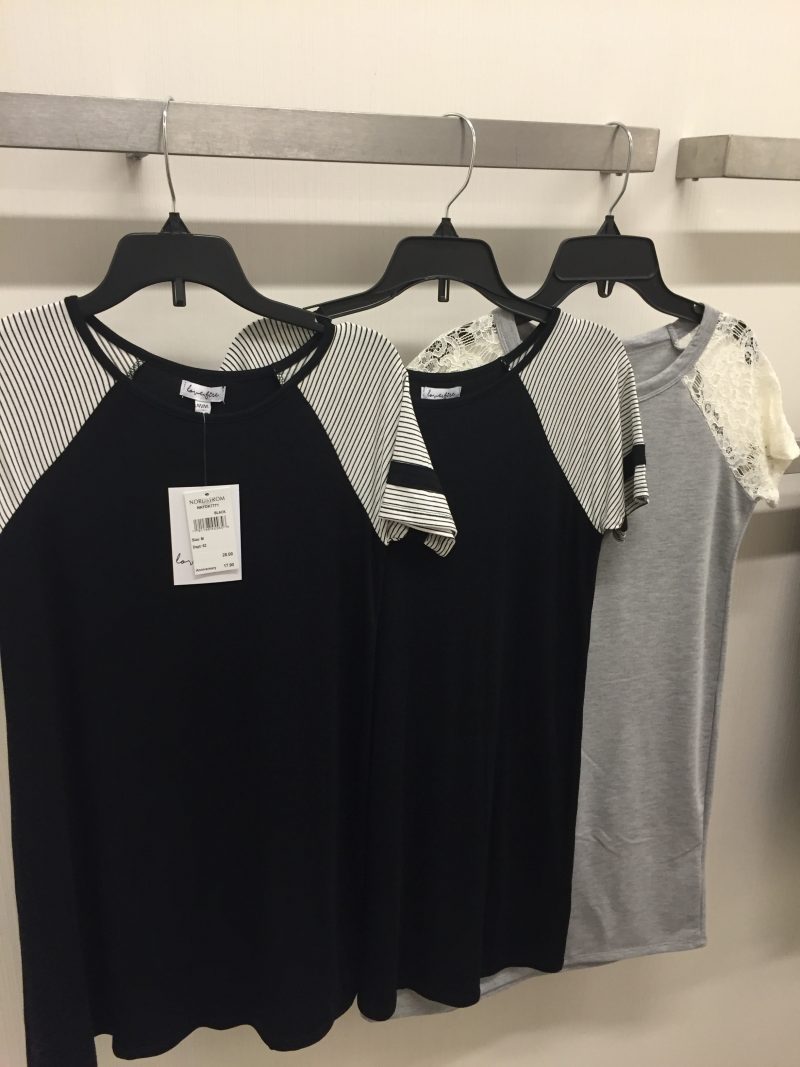 She absolutely loved this black dress and it looks darling on her. It's now only $18!! It's more her style than the gray and lace one. It runs true to size.
These were all things she said yes to for the upcoming school year. Plus one swimsuit we couldn't pass up for summer. If you have any questions let me know. They all ran true to size except for the gray dress. You have to see the back. So cute. We went up a size in that dress.
SHOP THESE FINDS

That olive green cardigan looks really cute with the t-shirt and jeans. She has already worn the top and jeans three times!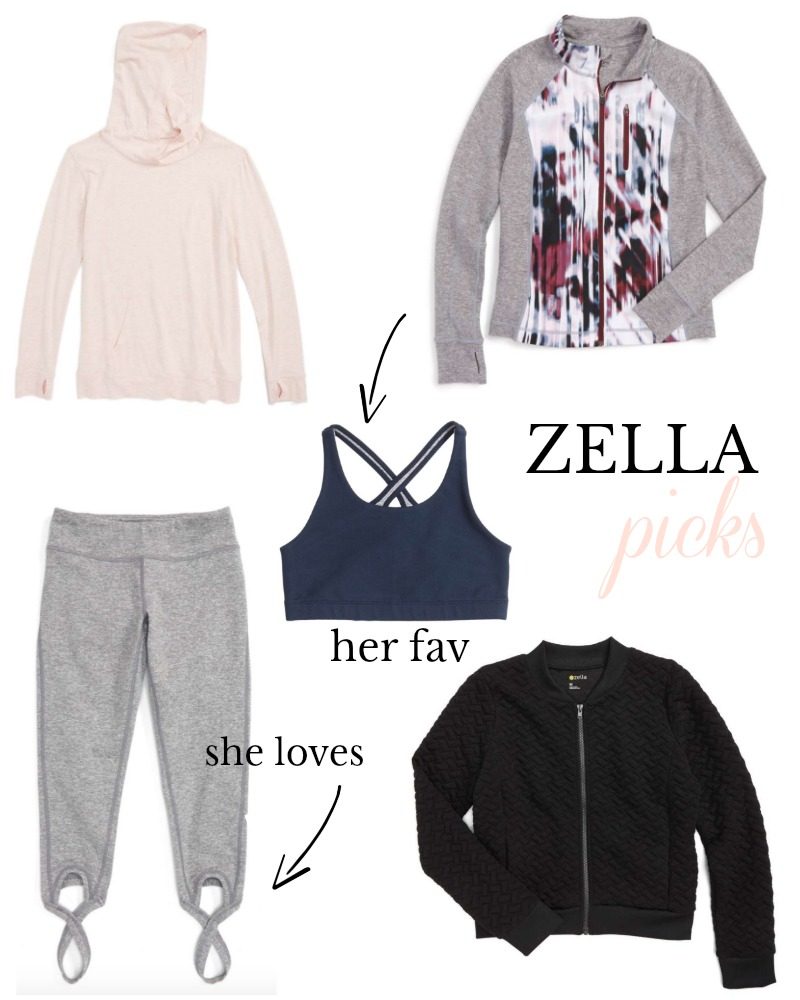 There is no doubt Zella knocked it out of the ballpark this year with the sale. She loved almost every piece but her favorites were the gray leggings and sportsbra. I even want the leggings. Great basic pieces and we have found Zella to wash really well and hold up, too. They are all true to size. She preferred the fit of the gray leggings over some of the printed ones. She has a petite frame and the printed leggings tended to have too much fabric going on.
SHOP THESE PICKS

If you have questions about fit, let me know in the comments below. It was so fun actually finding things she liked!!!! Such a success for us. Sadly she has outgrown the children's shoe department but I did round-up some shoes on this page for you. You'll find it under "kids." Hope that helps. (Steer clear of these boots. They don't stay up and look odd). Just FYI!
I am planning on taking my son, too, so stay tuned for his tried and true picks. In the meantime, you can see what we have our eye on here!
Hope you enjoy your Sunday. We are off to church and breakfast. See you all back here for the Monday Morning Wrap-Up.
*affiliate links used