It's almost here!!!! The Nordstrom Anniversary Sale is just around the corner. I have curtailed my shopping in the last couple of months because it's about to get super fun up in here. Are you a card holder? I'll explain below why that is key but in the meantime, I wanted to let you know the ins and outs of making the most of the sale and hear from you about what you might be looking for. It will be so much more fun if we feel like we are shopping the sale together.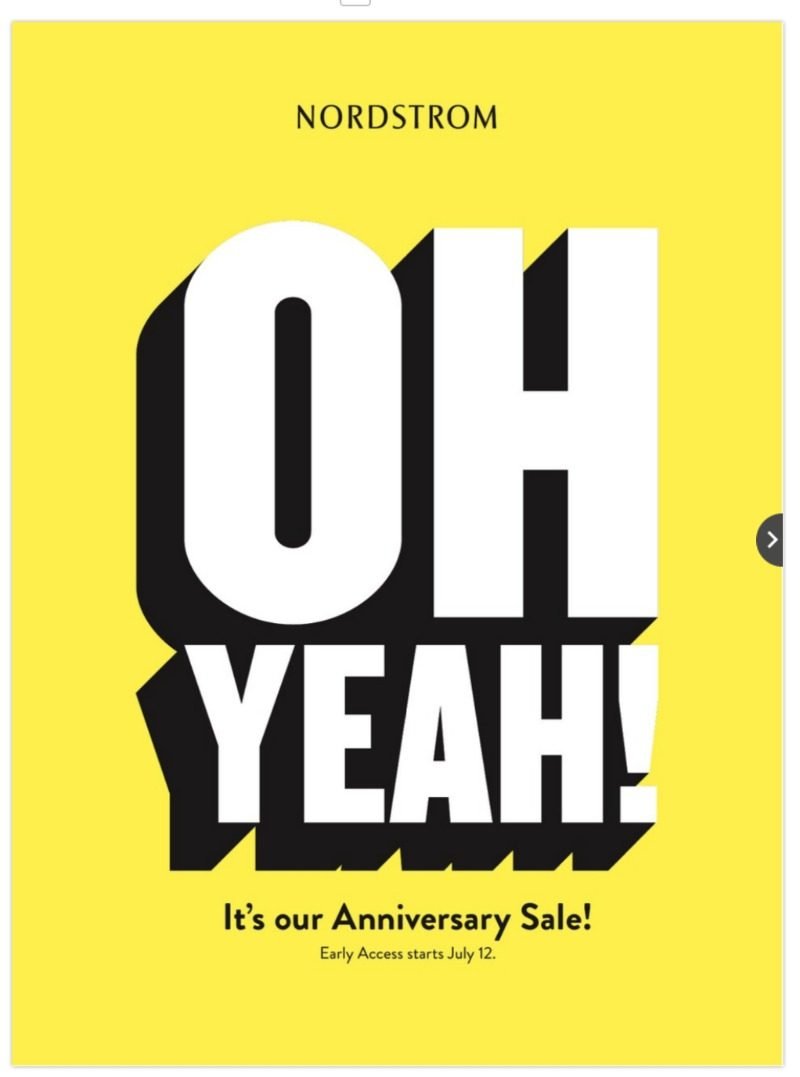 WHEN IS THE SALE
July 12-19 (Early Access . . . see below for details)
July 20- August 5 Sale Open to the Public
WHY HAVE A CARD?
Two words. Early Access! I looked back at the sale last year and so many things sold out the very first day. So while you certainly can go without, the card is pretty awesome as it allows you to shop before everyone else. They used to allow you to have a debit card (sadly, they did away with that) so now it is a credit card. You can sign up for one here if you decide it's a good fit for you.
Early access dates July 12-19.
Earn two points per dollar spent in stores and online at Nordstrom, Nordstrom Rack, HauteLook and Trunk Club.
PAST FAVORITES
My entire Fall wardrobe came from the Nordstrom sale. And I am still wearing these pieces. So many transitioned from Summer to Fall and then back to Summer.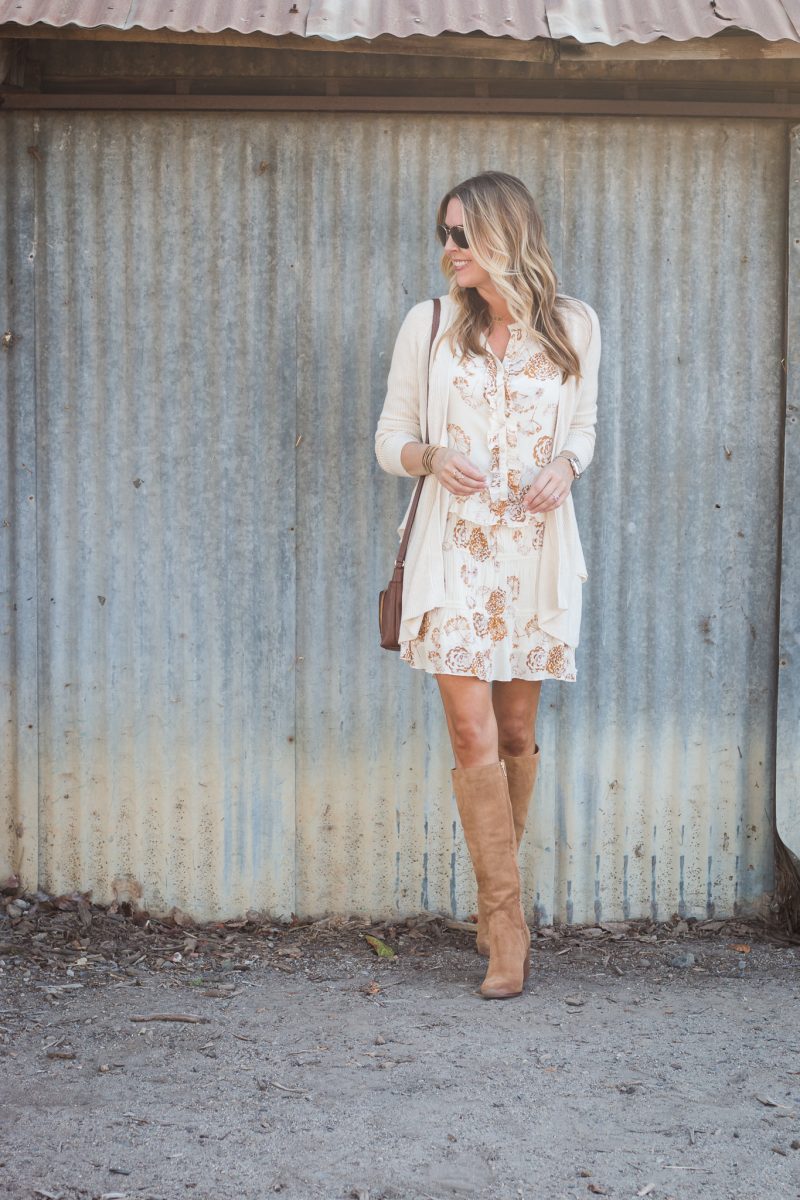 I'll plan to do a lot of outfits from the dressing room again. You all seem to like those. I will be sure to take good notes on fit and quality. I still live in these jeans and gray t-shirt.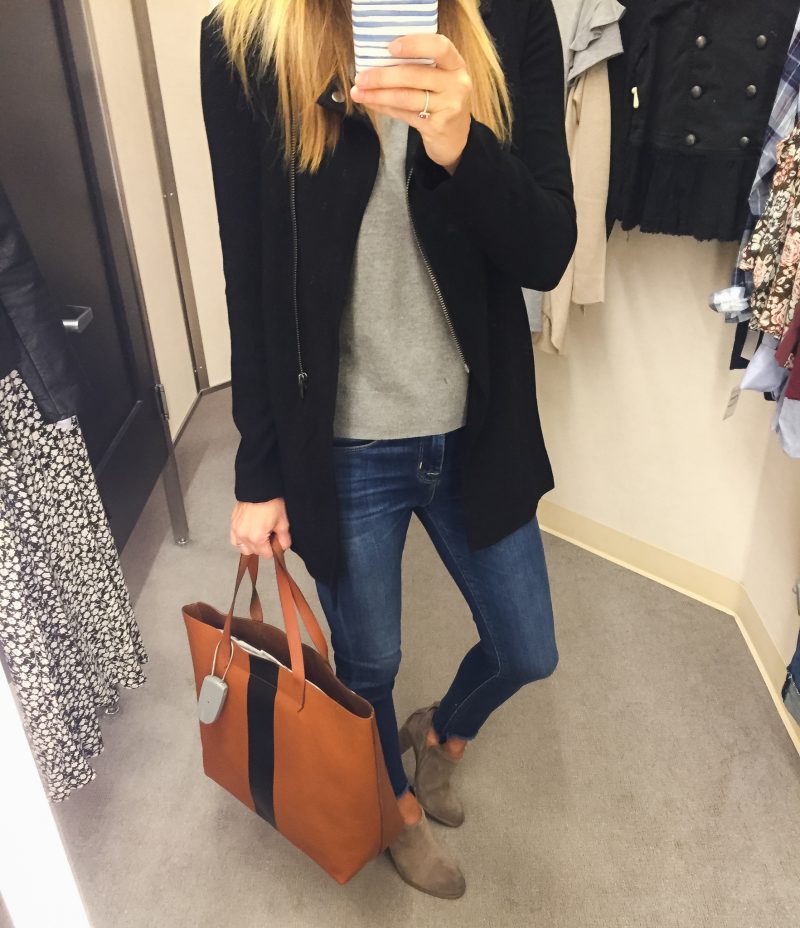 This black coat was a big hit. So was this great satchel. I loved the two-tone look.
YOUR FAVORITES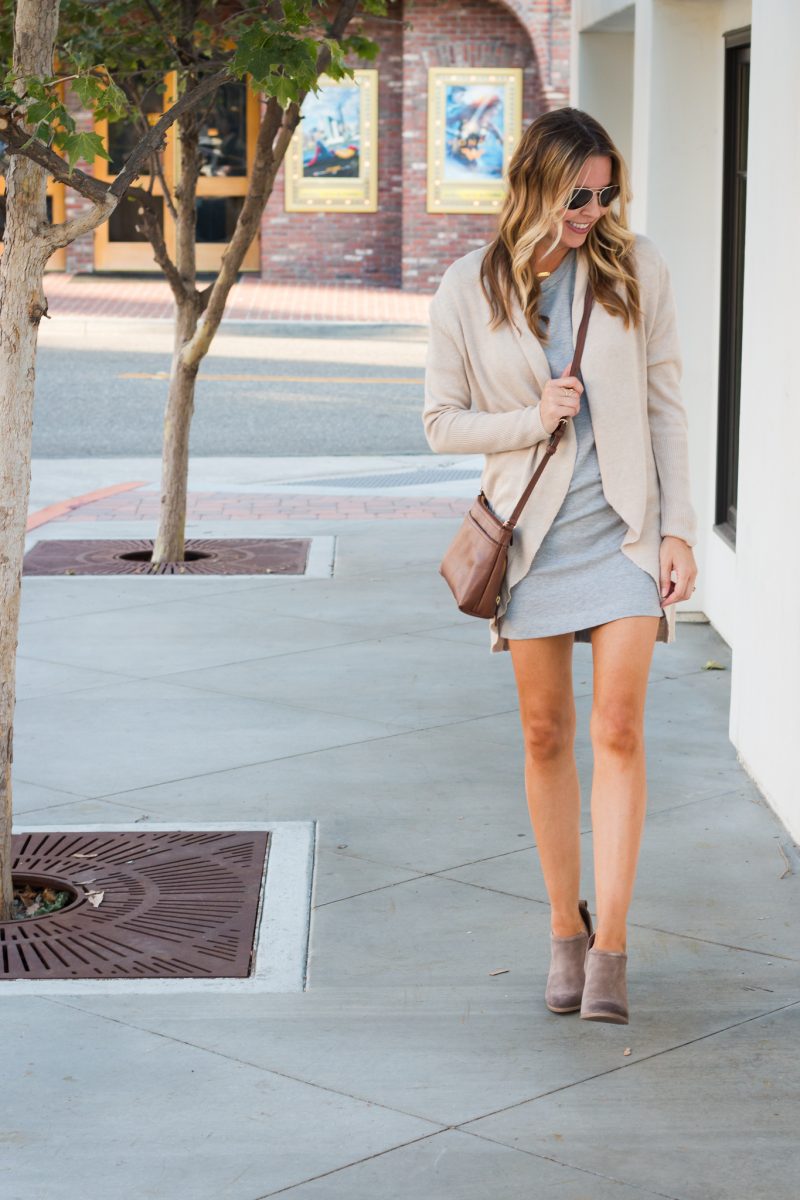 Without question, this dress, cardigan (which I've lost and I am soooooo bummed), handbag and booties were your favorites. I tend to stick to basics that I can mix and match and style in fun ways.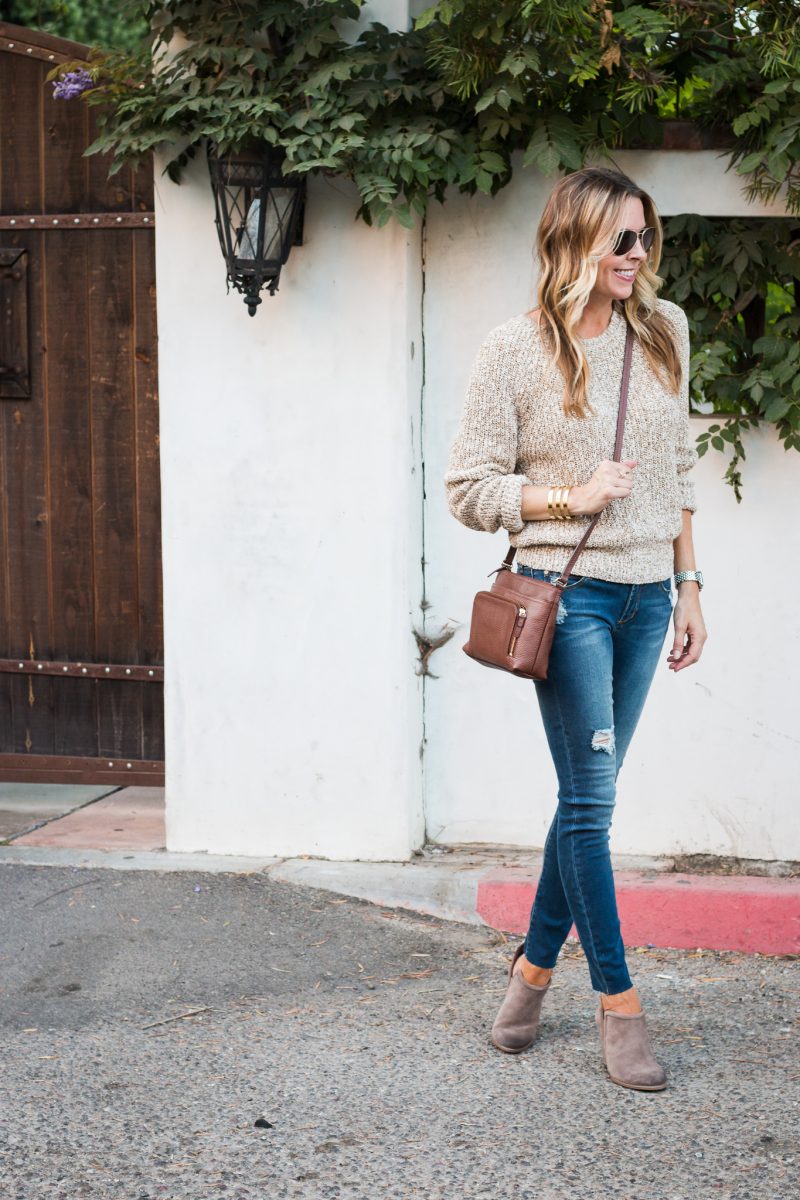 This sweater and jeans were also super versatile and very popular.
NUMBER ONE PICK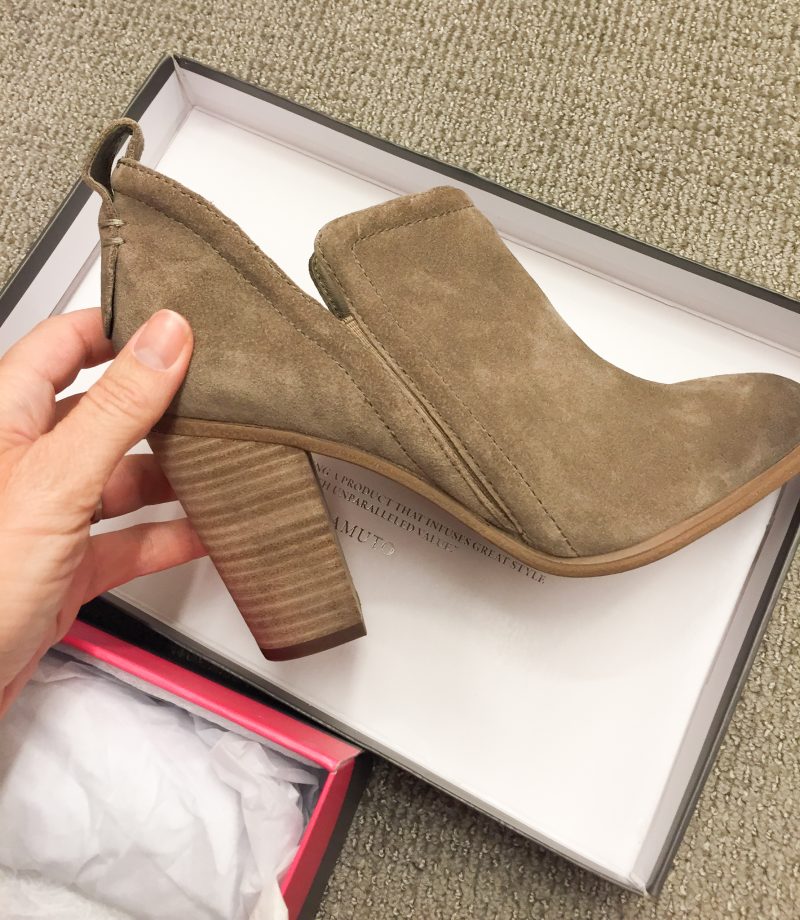 Hands down, my number one pick and yours. I still wear these ALL. THE. TIME. I will look for a similar pair this year!
SHOP MY PICKS
Last year I broke things down into these major categories and they were shopable from my menu bar. I will do something similar this year. Let me know if there are other categories you would like to see. I think I might add home decor, too. A section that is often overlooked at Nordstrom!
SNEAK PEEK
The catalog arrived! It's so fun going through and picking out some favorites. I can't wait to show you what I find in store. But for now here's is a quick sneak peek.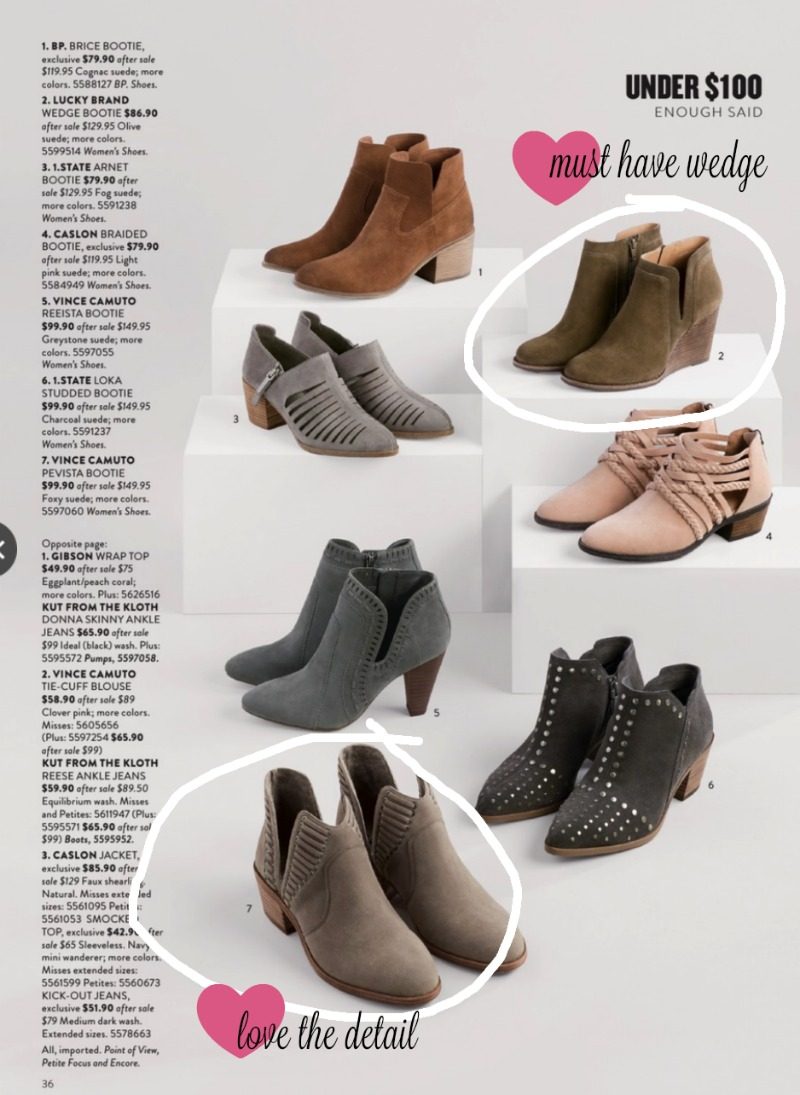 Yes to these booties!!! And under $100. That's what I'm talking about. The ones at the bottom look so comfy and have great detail. The wedges . . . .I think I need those for sure. So cute.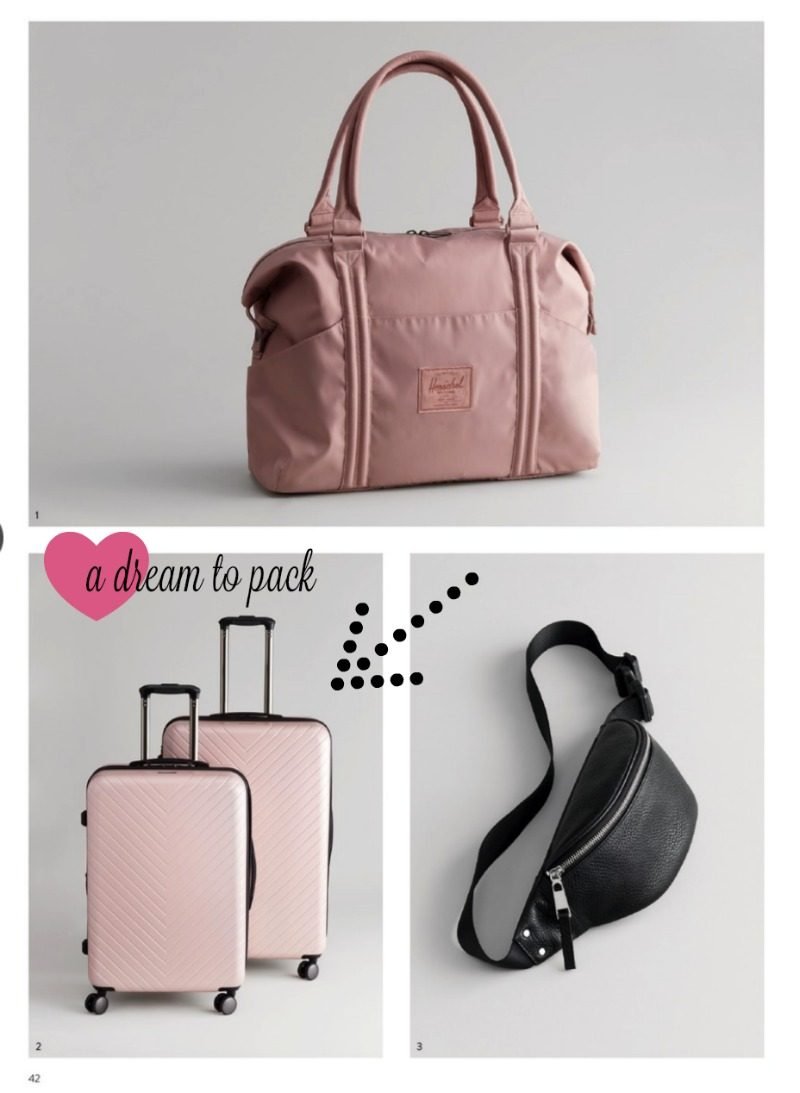 Over the moon to see this luggage set. I have a similar set and couldn't be happier with it. It's so lightweight and packs so well. I had the same suitcase for almost ten years and didn't realize how far luggage has come. These will go quickly.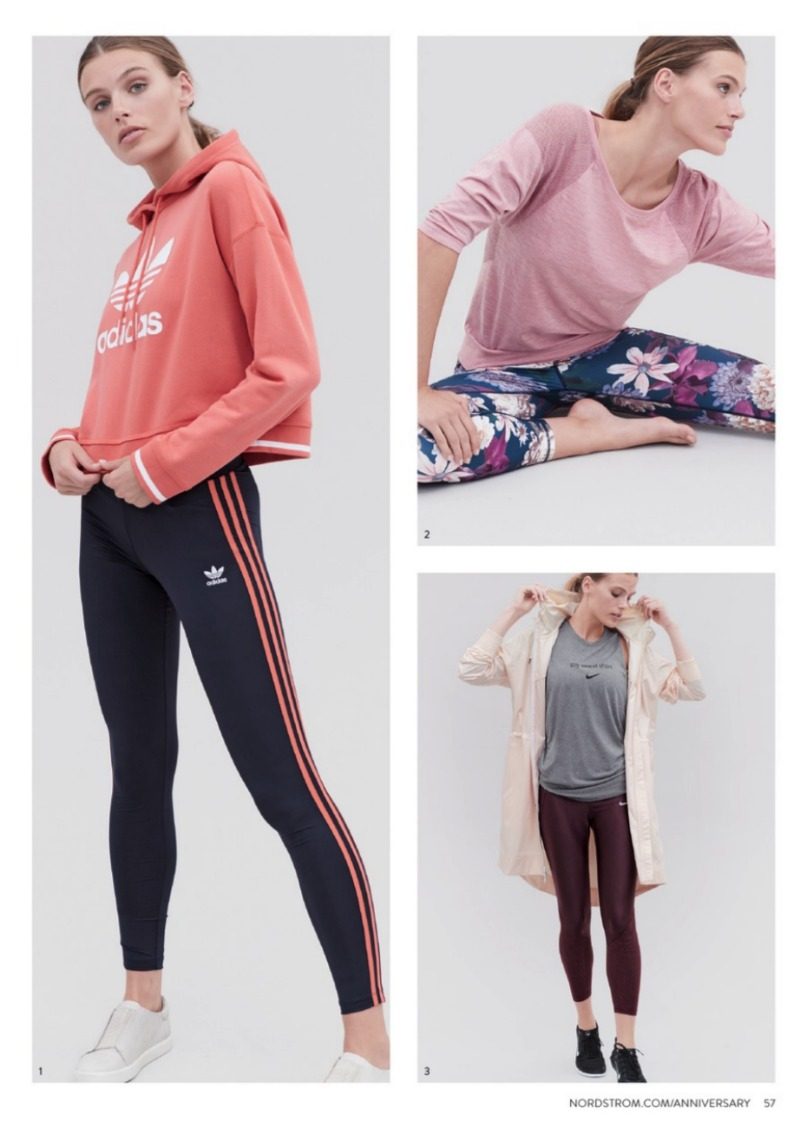 All of this! My workout wardrobe needs some work. The sale is always a fantastic time to stock up on cute athletic wear.
WHAT DO YOU NEED?
Like I said earlier. It will be so much more fun if we feel like we are shopping together. So what do you need? What are you looking for this year? Casual? Work wear? Things for your children? Happy to keep an eye out if you let me know. July 12 will be here before we know it. Time is whizzing by.
FYI . . Nordstrom clear out so much merchandise prior to the Anniversary Sale so the sale section is worth browsing through. This beautiful handbag is 40% off and these camo pants are now under $50.
What are your plans this weekend? We are having so much fun watching our girl play volleyball. It's my happy place. Seeing her working hard to get better and more importantly enjoy it makes my heart soar.