We are back from our lake getaway. It really did come at a perfect time. Having said that, walking back into a house that has boxes everywhere was a bit different than the norm. If you need me, I'll be the one rummaging through boxes wondering why I felt the need to keep such random stuff. You better believe some organization posts are on the horizon because I need to get my rear in gear with that. The Nordstrom sale is winding down and I wanted to share some of the pieces I took with my on my trip as well as some cute finds that you may want to grab before they are gone. Prices go back up in five days.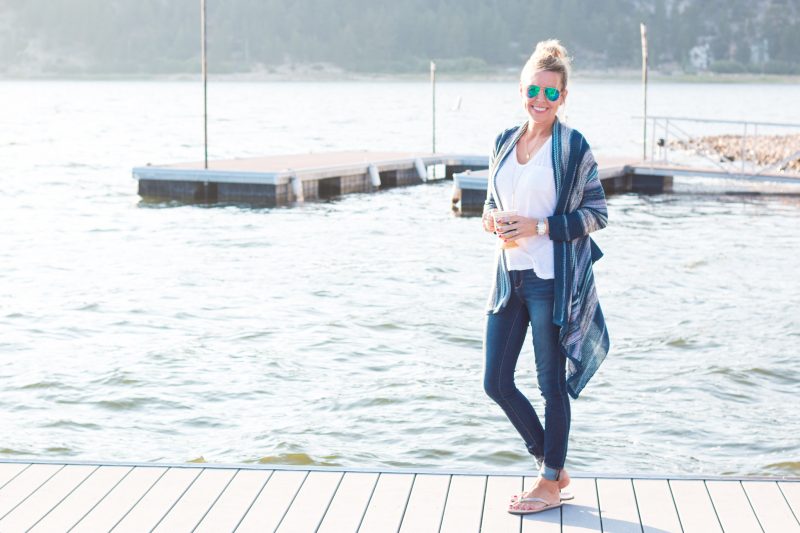 This is the cardigan I shared with you for Saturday Shopping. So soft and really cute with skinny jeans, too. And my favorite white tee is on rotation at least 3-4 times a week. I haven't gotten it in any other colors but maybe I should.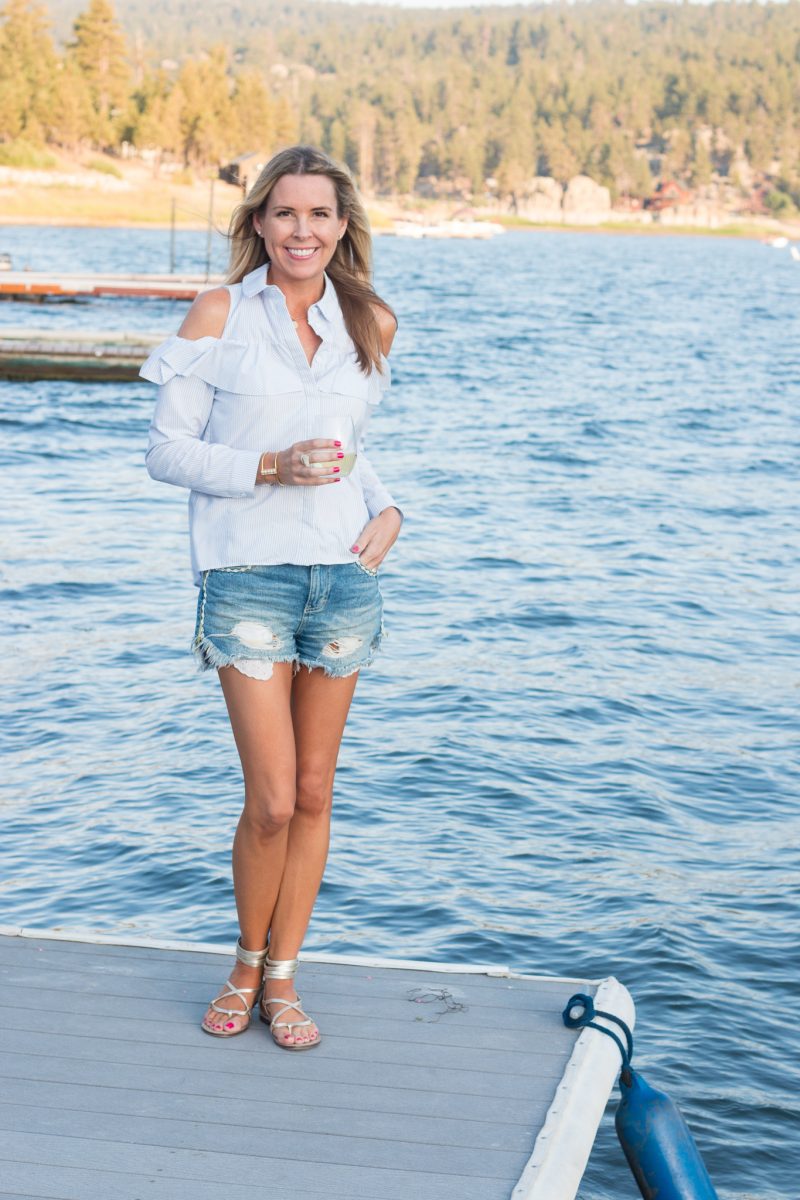 I wish you could see this pretty blouse in person. It has blue and white pin stripes and I love the feminine ruffle. It can so easily be dressed up with a nice pair of pants and looks great with jeans, too. I like these cold-shoulder tops and dresses because you can wear them with your everyday bra and it's not an issue. It's not part of the sale but thought it was worth sharing. And these sandals are one of my all time favorite shoes buys.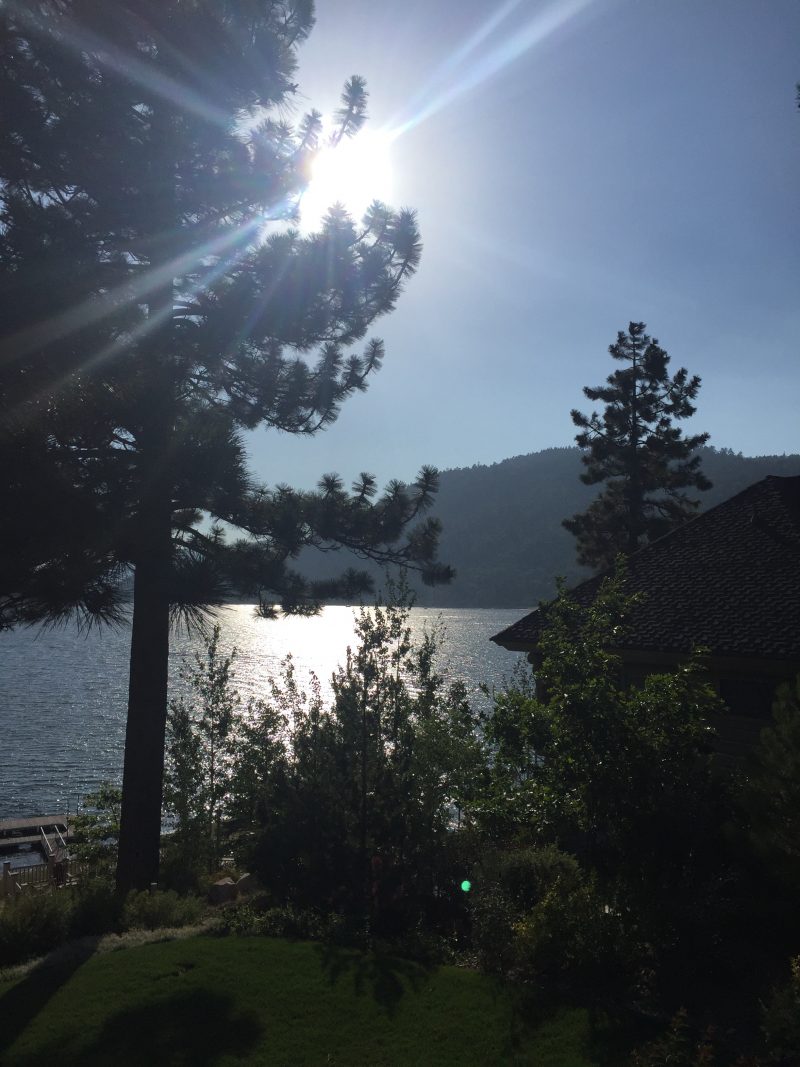 My dear friend snapped this photos while we were at the lake. I've mentioned it before but we really do feel so lucky to have such special families in our lives. The children have grown up together and it's been so fun watching them grow and mature over the years on this annual trip. We document and create a Shutterfly album after each trip. It's fun to pull those all out and see the growth. We look forward to this getaway and it always seems to fly by so quickly. My kiddos are wiped out and ready for a bit of down time today. And that's great because mama can start unpacking!
BACK IN STOCK
I noticed this dress keeps popping back in so you may want to check if your size is available. I went with a medium so it wouldn't be super duper tight. If it is sold out again, keep checking back and I will keep you posted.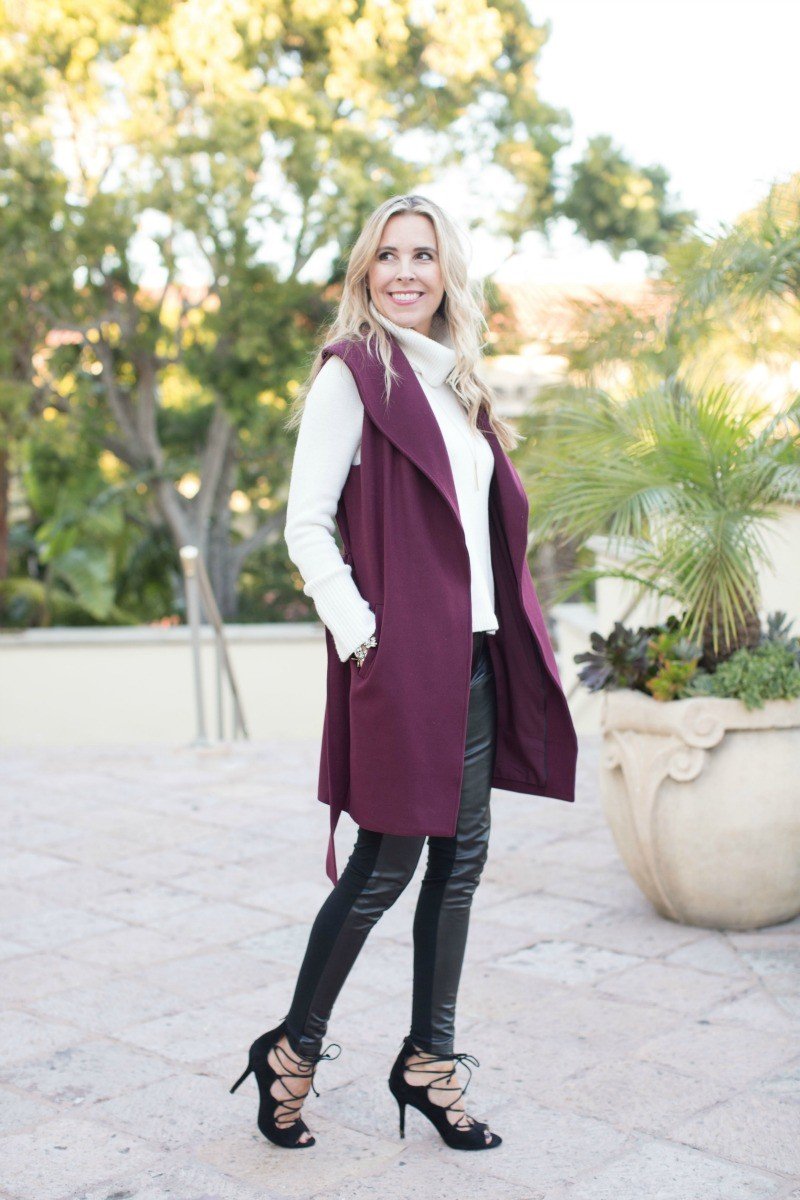 Do you remember these sassy heels? I have had these for some time and LOVE them. I didn't realize they were part of the Nordstrom Anniversary sale. If you are up for a fun pair of heels, these are them. Surprisingly comfy and true to size.
My over the knee boots are also part of the sale. I went one size down in these. There are still some colors left in this peacoat, too. I love the camel colored one.
TRIED & TRUE TOPS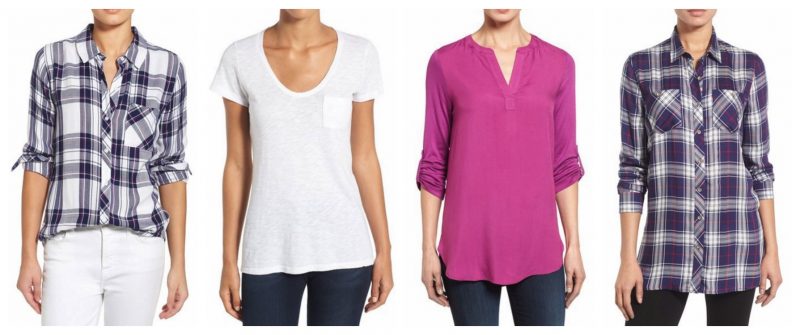 Shop These Tops

All really great tried and true tops. I am always partial to a soft plaid shirt for fall. As you transition to colder temps it's great with white jeans. And then boots and dark denim always look great with plaid. Especially with a cute crossbody bag.  And that's the white t-shirt you see me wearing all of the time.
CLASSIC PIECES
one | two | three | four | five | six
Here are some really well priced classic pieces that will transition through fall and really all year. I have four out of the six of these so know that they are tried and true. And that Kate Spade watch is so beautiful. I love the mother of pearl face on it. So pretty. The sunglasses I have are the black ones but I actually wish they were the tortoise shell because they would go with everything. Number six is such a steal at $36 and comes in four colors. I am partial to the taupe color. It also has a magnetic closure plus the drawstring and has received rave reviews. The crossbody bag is under $30 during the sale and I really like the size and it sits nicely on my hip when I wear it.
COMFY LOUNGEWEAR
And lastly, the loungewear has been my jam lately. I can't get into comfy clothes fast enough. Click on any of the pieces to take you directly to them.
And that's a wrap for now. I am pouring a second cup of coffee and diving into unpacking boxes as well as laundry. Glamorous, I know!
*affiliate links used