Hi sweet friends! We've spent all day at the beach and we are that very relaxed tired. Know what I am talking about? Exhausted from the sun and surf but happy to have been outdoors all day with dear friends. So why am I popping in? Well, my Barefoot Dreams cardigan just got delivered and I am never taking it off. It's seriously the softest piece of clothing ever! But it made me realized so many things are back in stock and I need to let you know.
SOFTEST SWEATER EVER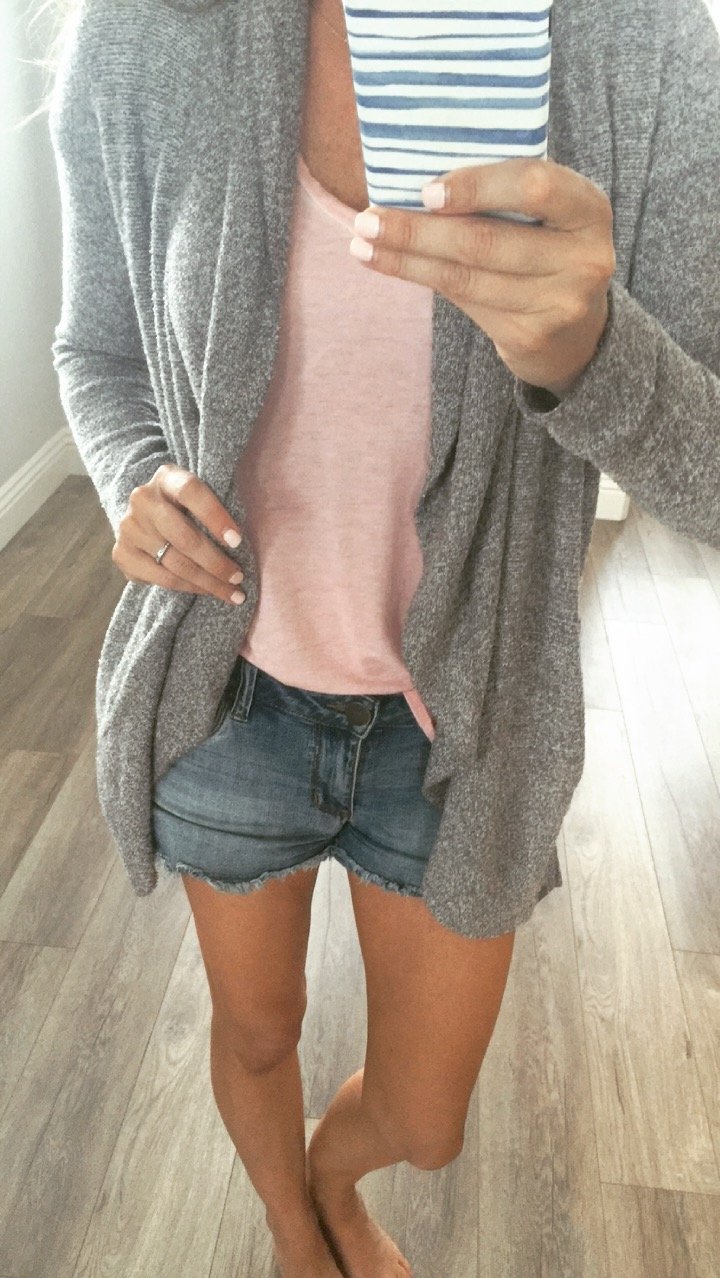 This guy! Seriously! The softest thing ever. I am in love and will keep this on forever. Or at least look forward to coming home and putting it on every night. If you don't already have one, I PROMISE you'll fall in love. I am wearing the xs/s. They don't last long. Also found these colors back in stock.
WORKOUT WEAR
I have been on top of my workouts lately and I always wear a high neck tank like this. To me it's just so much more practical and comfortable. All of these items are on sale and great finds. The shoes have been restocked, too! I have them in white and they are extremely comfortable.
GREAT FALL DRESS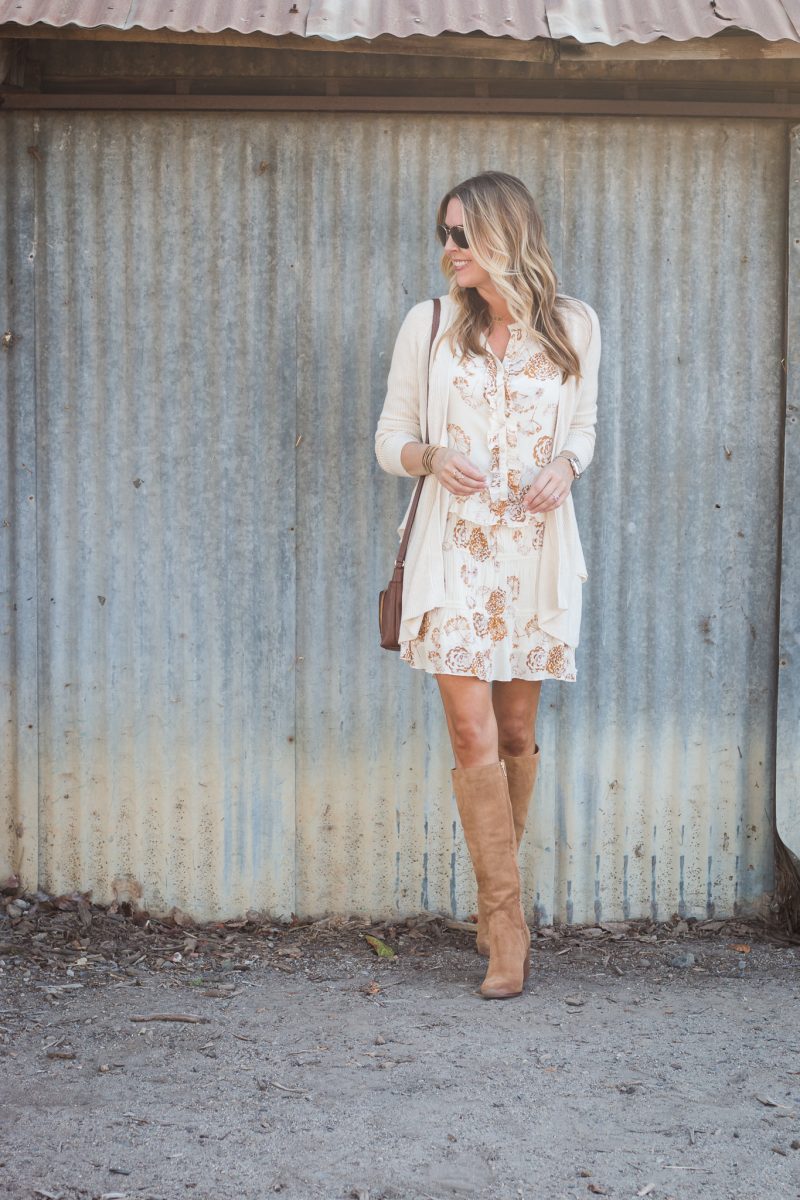 dress | boots | cardigan | handbag
I love this dress so much and have worn it so many times. It needs a slip but is absolutely darling. I am wearing an XS. The ruffle cardigan is also back!!!! The back is darling. You have to check it out. If you order the boots, be sure to order one 1/2 size down. They are a great fit and updated style.
SUCH A STEAL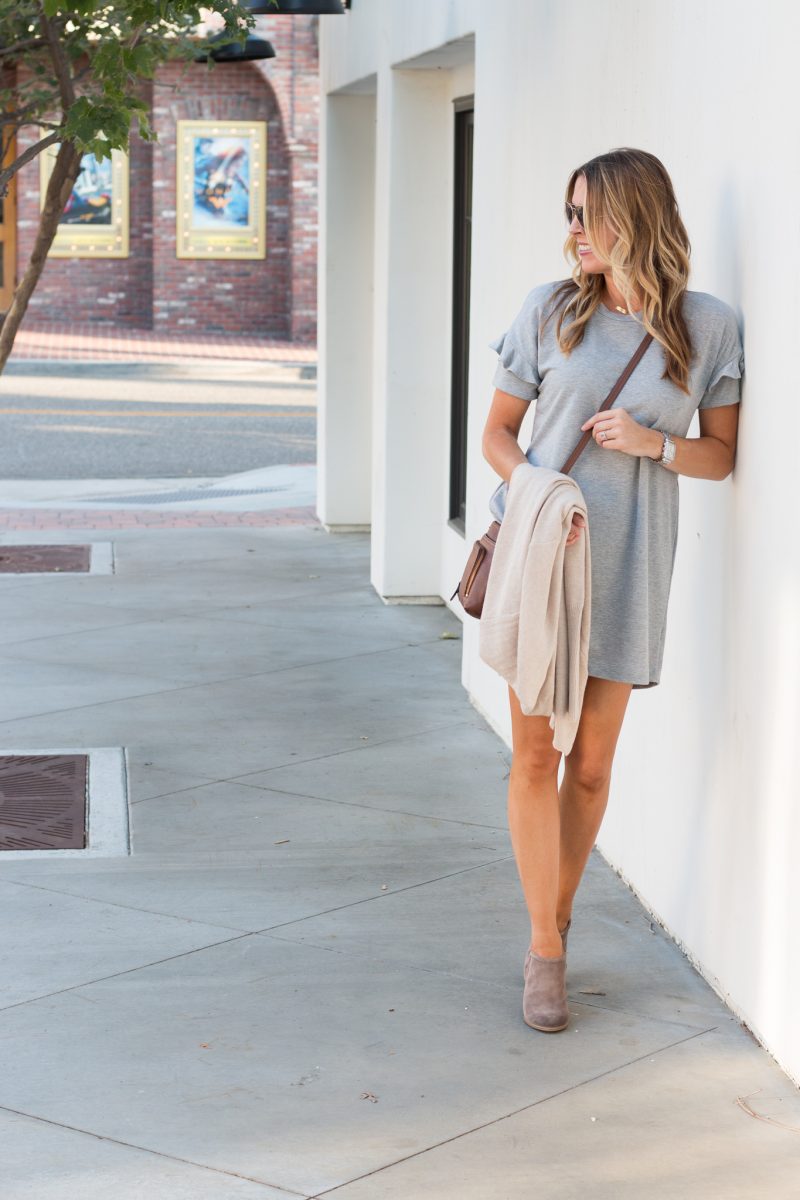 dress | booties | crossbody | cardigan 
This $29 dress is back!!!! It's restocked in all sizes and colors. I am wearing an XS. For reference I am 5'7″.  The booties are also back in stock in all sizes and colors. Without question I have worn them at least 10 times since purchasing them. They are so cute with dresses or jeans. They are comfy and true to size.
I was with a dear friend today and she mentioned she bought the crossbody and loves it. She appreciates how you can toss your wallet in it (it is  large enough) and it still has pockets for your phone and other necessities. Great great handbag.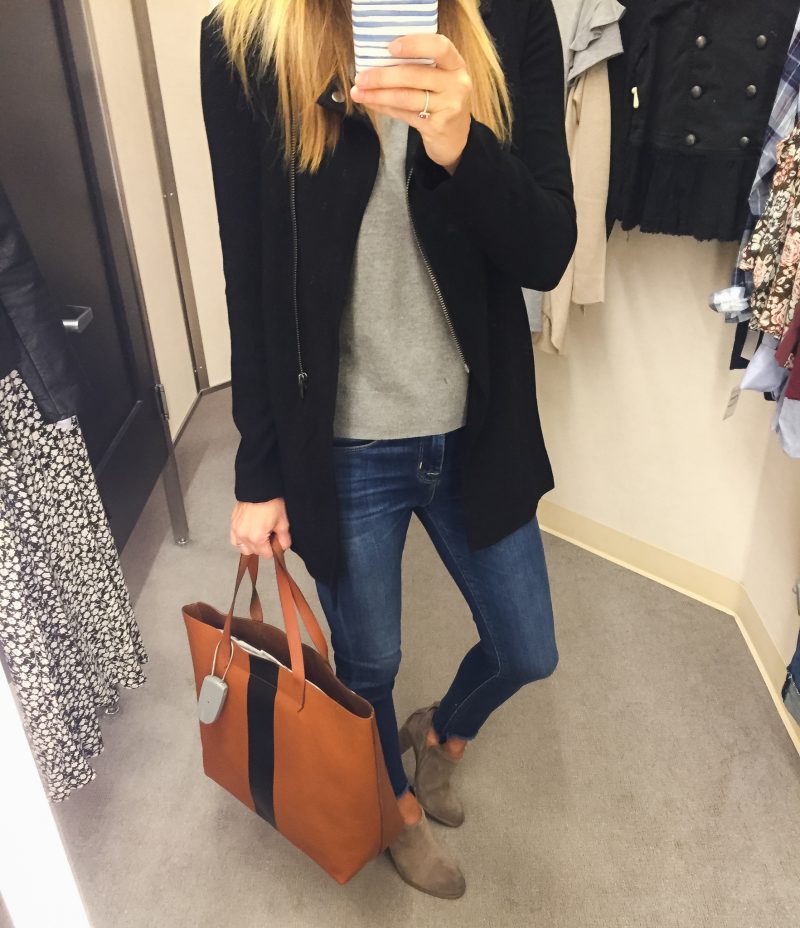 jeans | booties | tote | sweater jacket
The Hudson jeans (a great fit . . I am in a 26) are also back in all sizes! In fact, this entire look is restocked. Finally!!!!!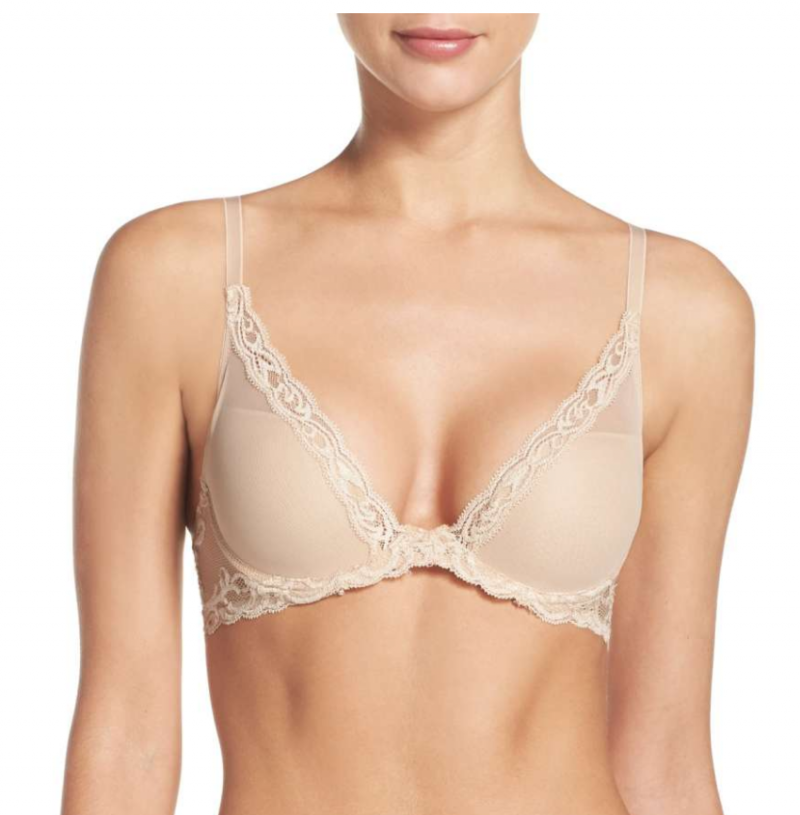 The sale ends this week so you may want to try this bra before the price goes up. It looks like it's available in all sizes. I LOVE it. No padding, but so much support and shape. Be sure to go one cup size up! It has over 1000 excellent reviews. It's a keeper.
FOR THE GIRLS
This was one of the most successful sales when it came to my daughter. She found so many things and she has already worn them a ton. She was in this suit all day and has worn this dress multiple times. We love these light weight jeans so much I bought her the next size up! That's rare for me to do but they are keepers.
SHOP THESE FINDS

Lastly don't miss out on the Kendra Scott bracelet. Such a great gift for friends, too. I will update this as more things pop back in stock but you can check for yourself right here!
You can also see all of my favorite picks right here!!!
Hope you're all having a fantastic day. Off to cook dinner for the family.